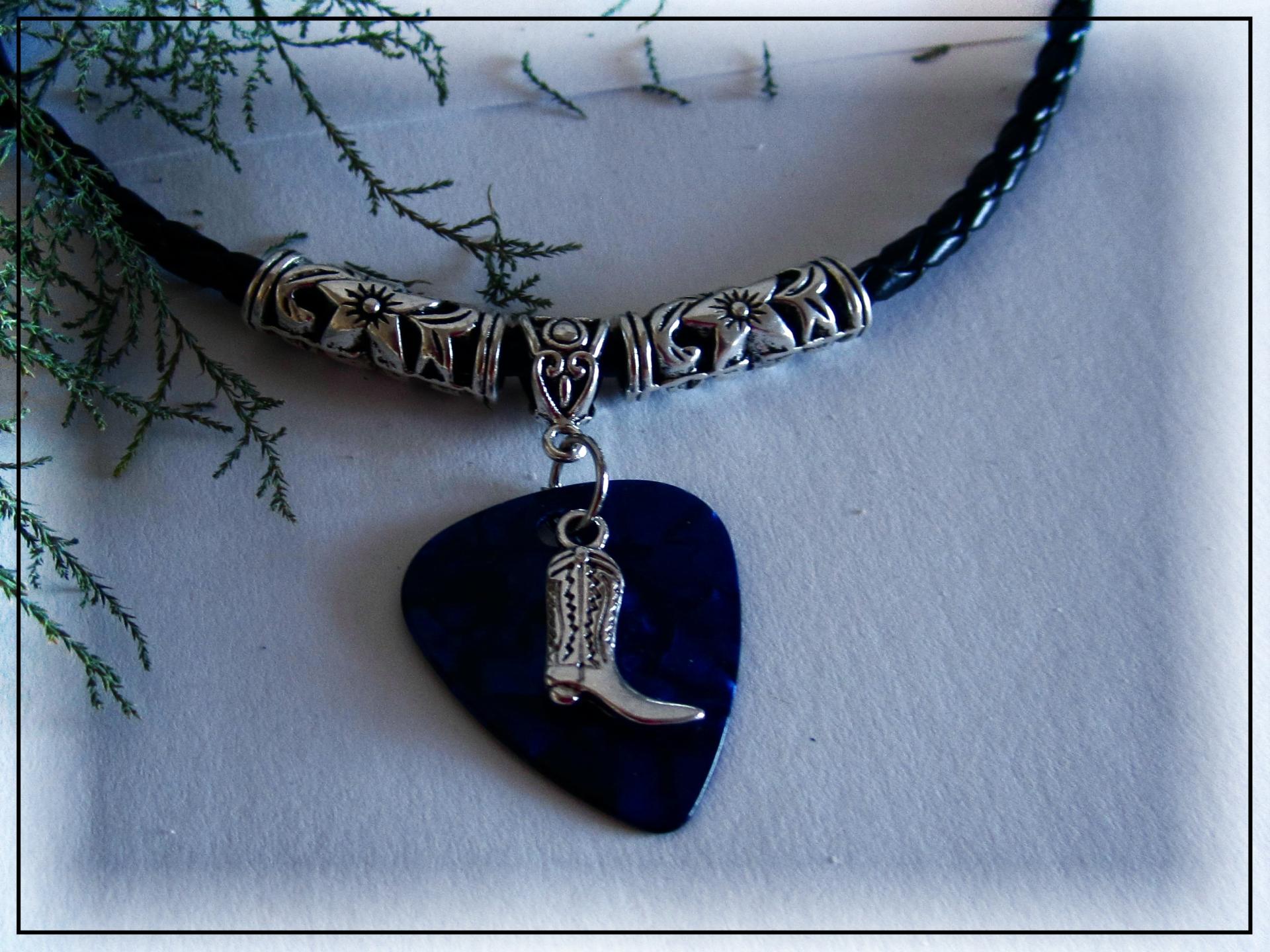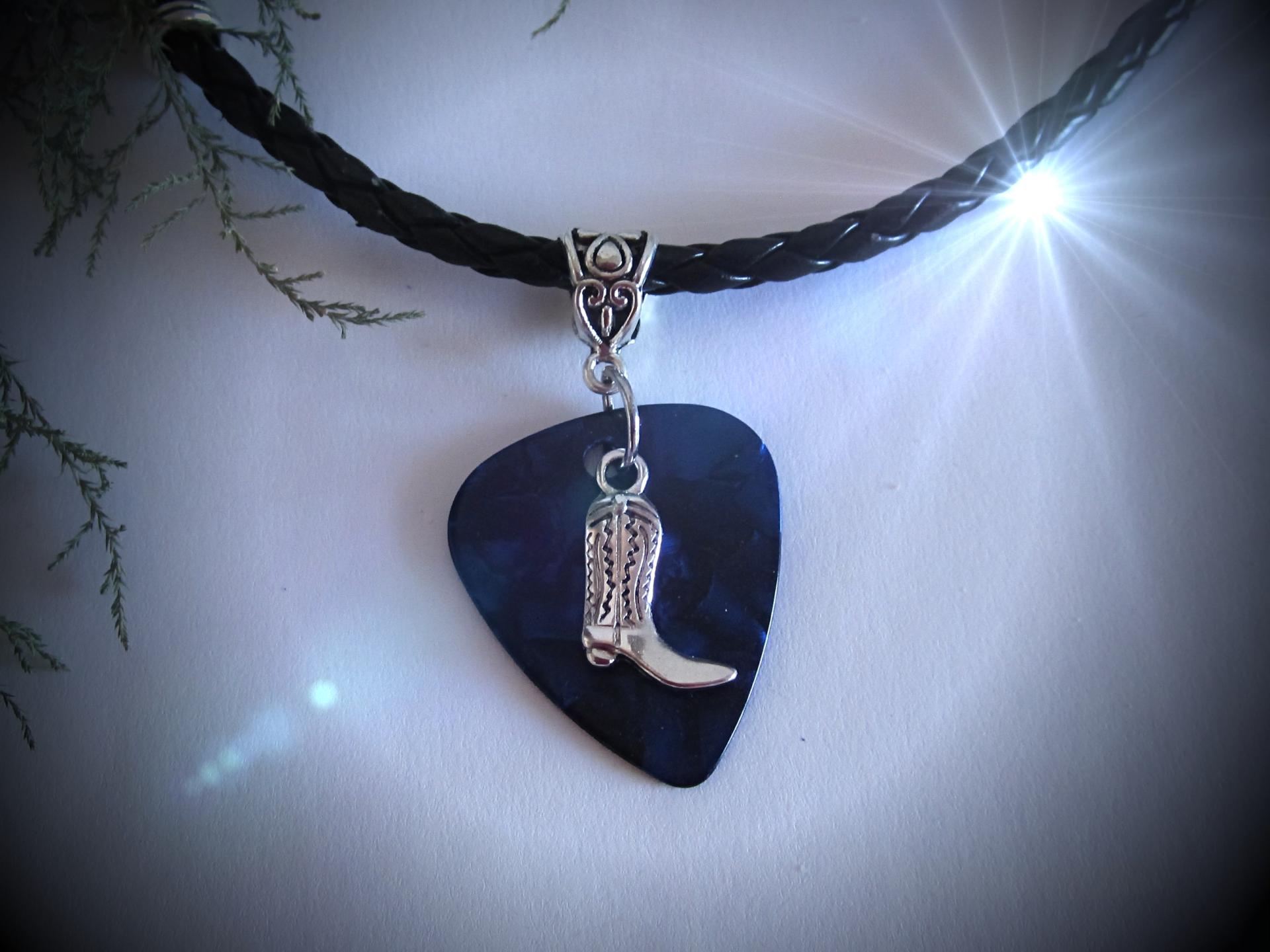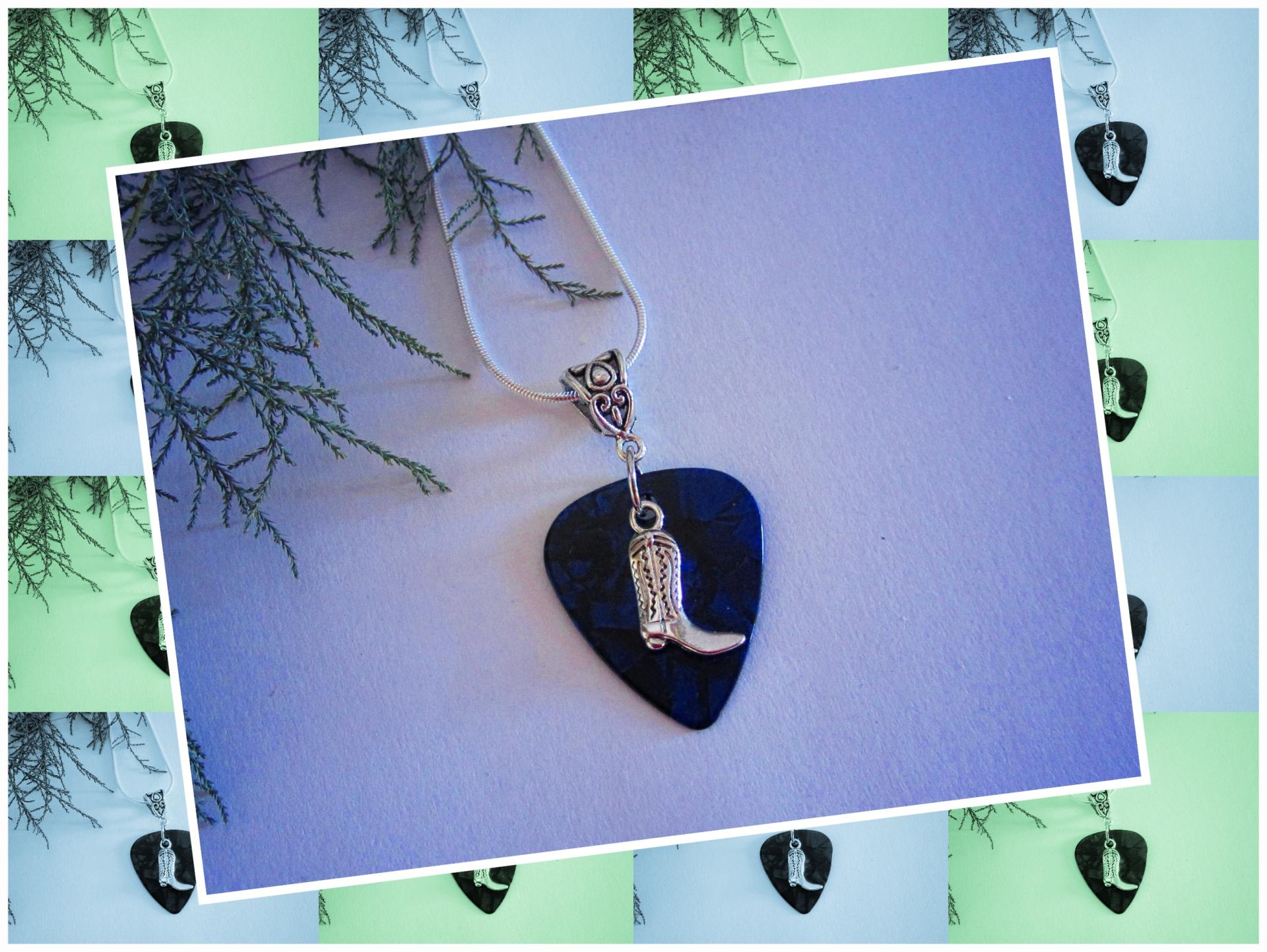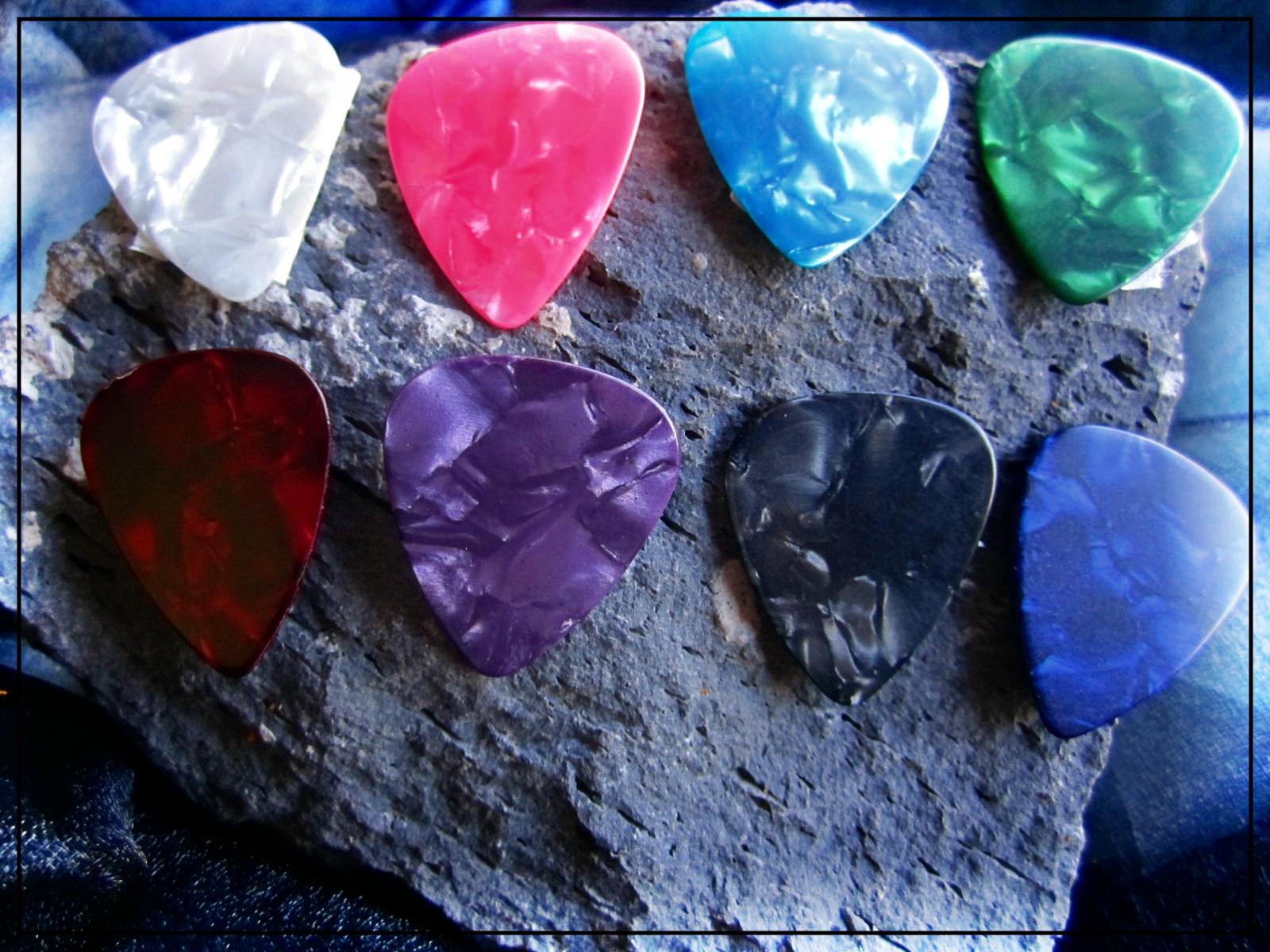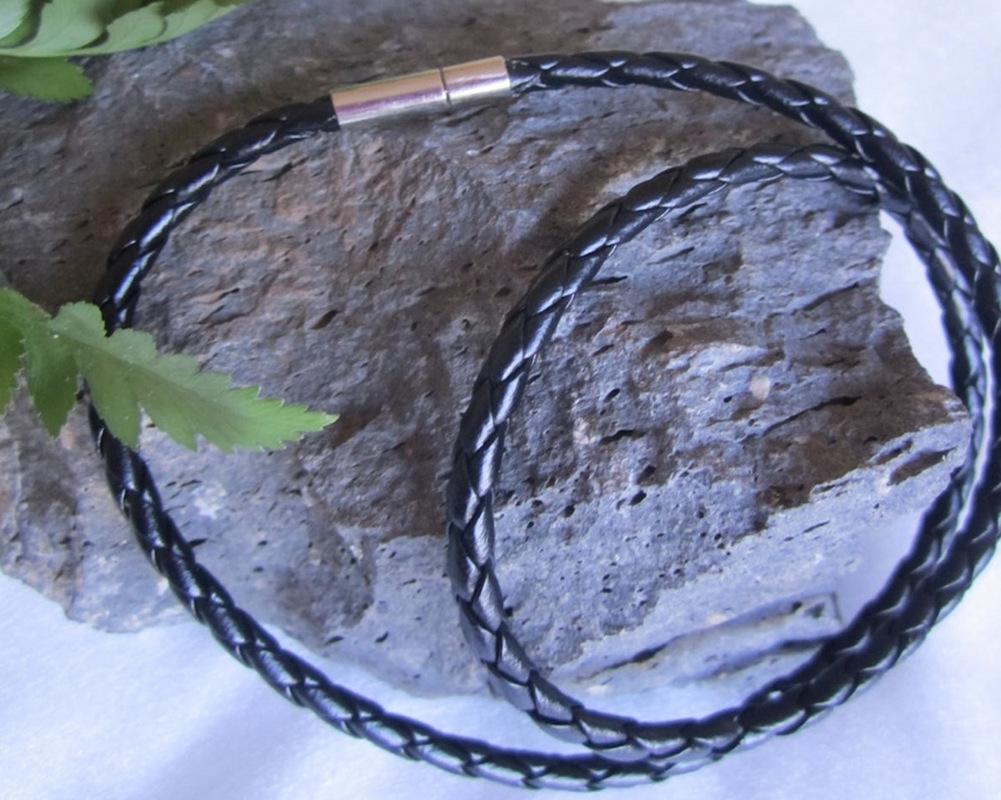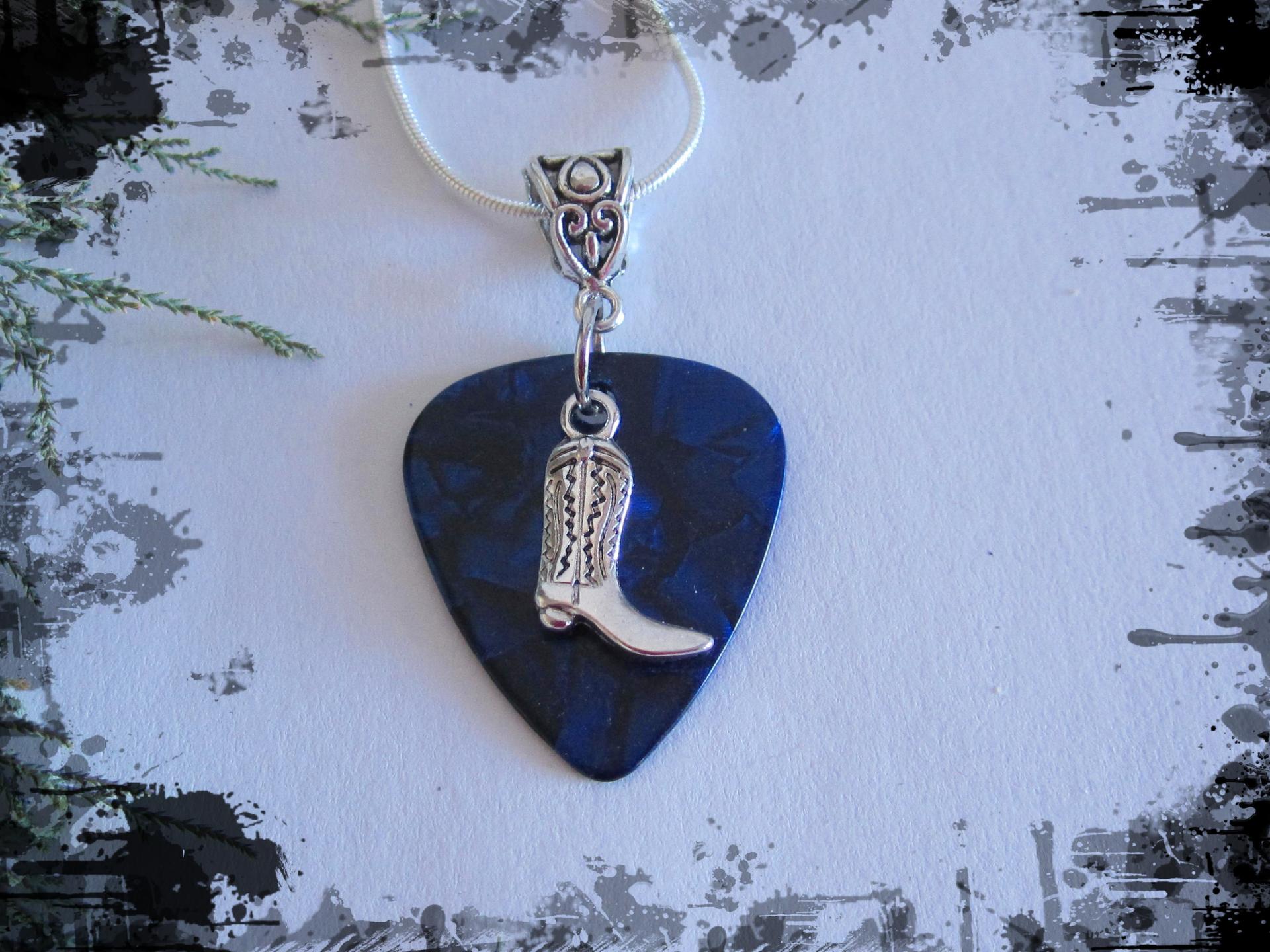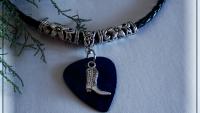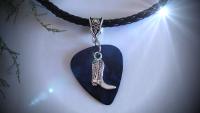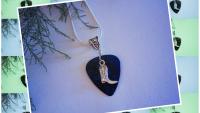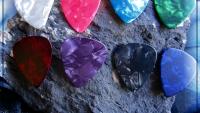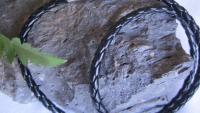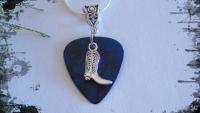 Cowboy Boot Necklace or Choker on Guitar Pick
Cowboy Boot Necklace or Choker on Guitar Pick 
Howdy All Ye Cowboys and Cowgirls!
I have sourced a cowboy boot charm here which you can add to your choice of pick colour from our selection of pearlised guitar picks or plectrums depending on which country you are from!
Choose to wear this piece with a chain (it sits best on the snake or ball chain options) or you can go to town and use a cord.  We have a choice of the thin leather cord or our popular 4mm chunky faux leather braided cord.
If using the 4mm cord you can chose a "Simple" style or you can go to town and choose our "Jazzy" style where I add silver coloured spacer tubes for the "Statement" piece!
Cord and chains are available in various lengths. I find if choosing the 4mm cord, the 44cm is better for the ladies or smaller neck and the 48 or 54cm is better for the guys or larger necks!
Lots of choices to make your guitar necklace total personal to you!