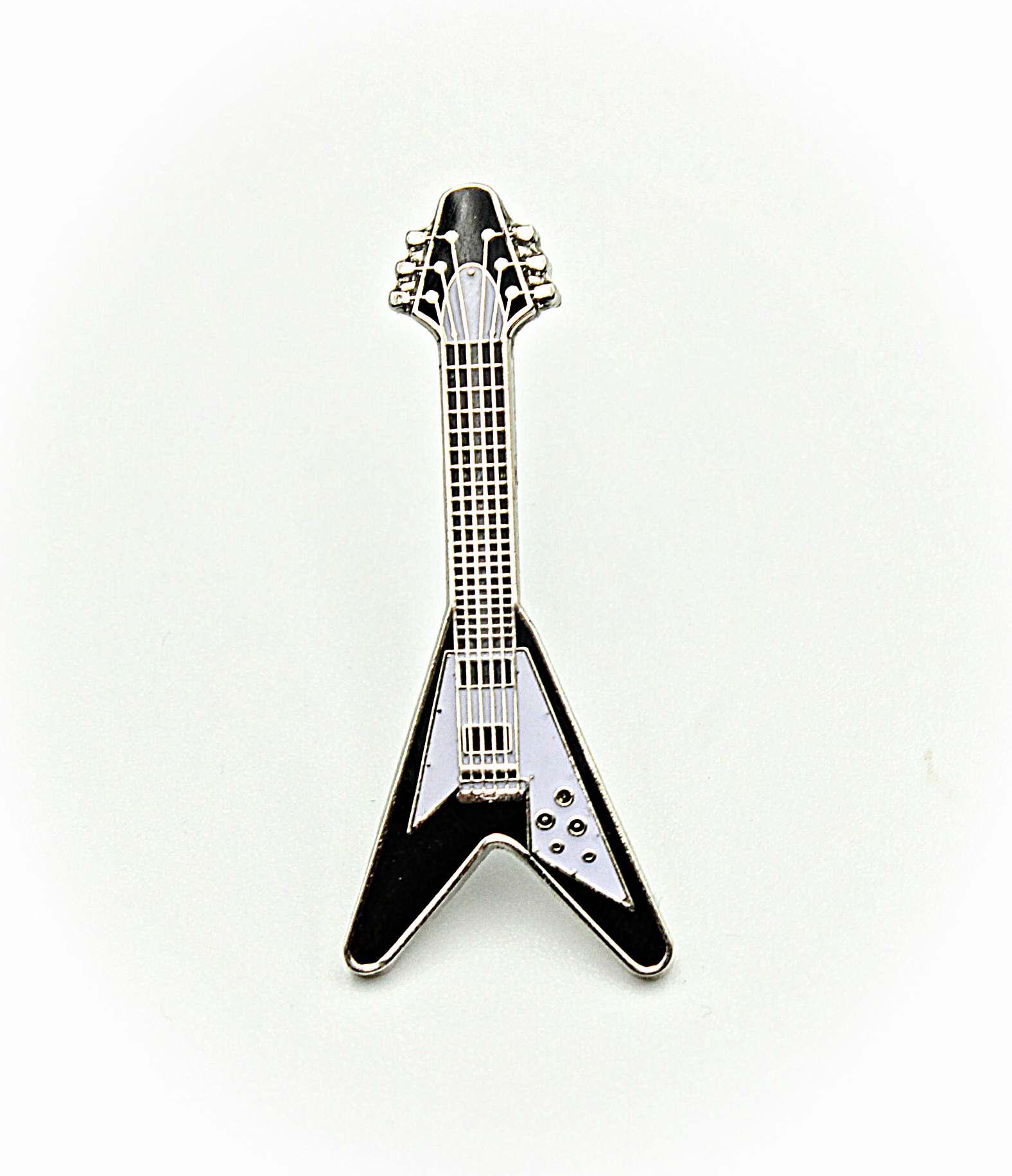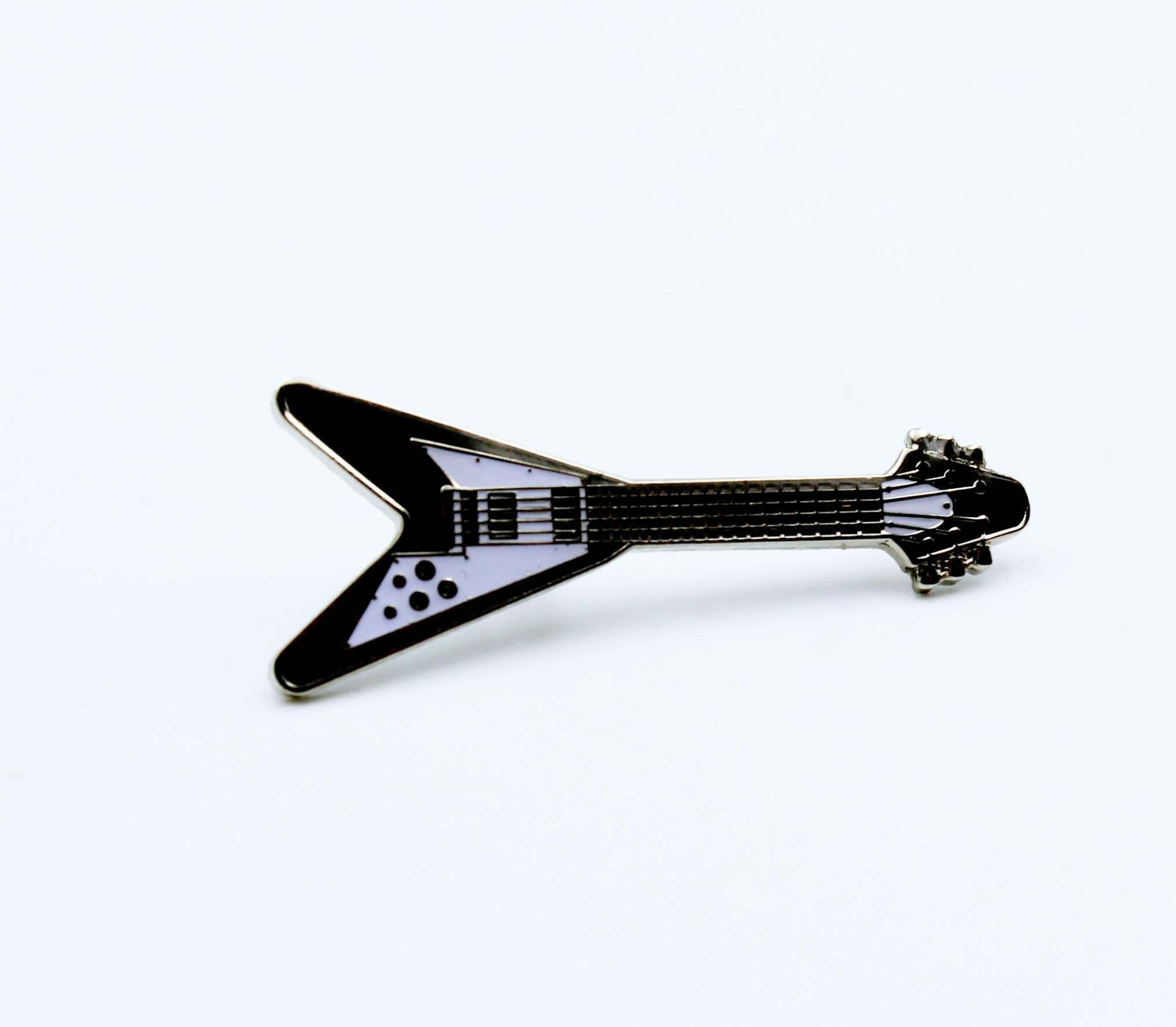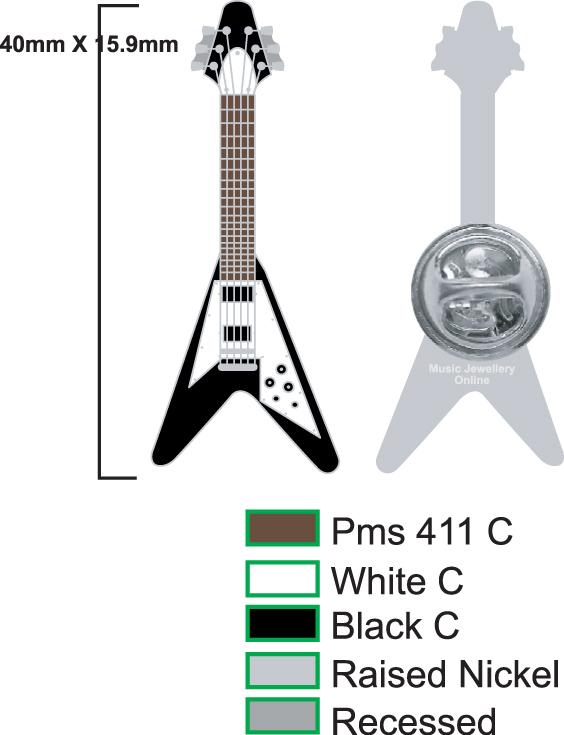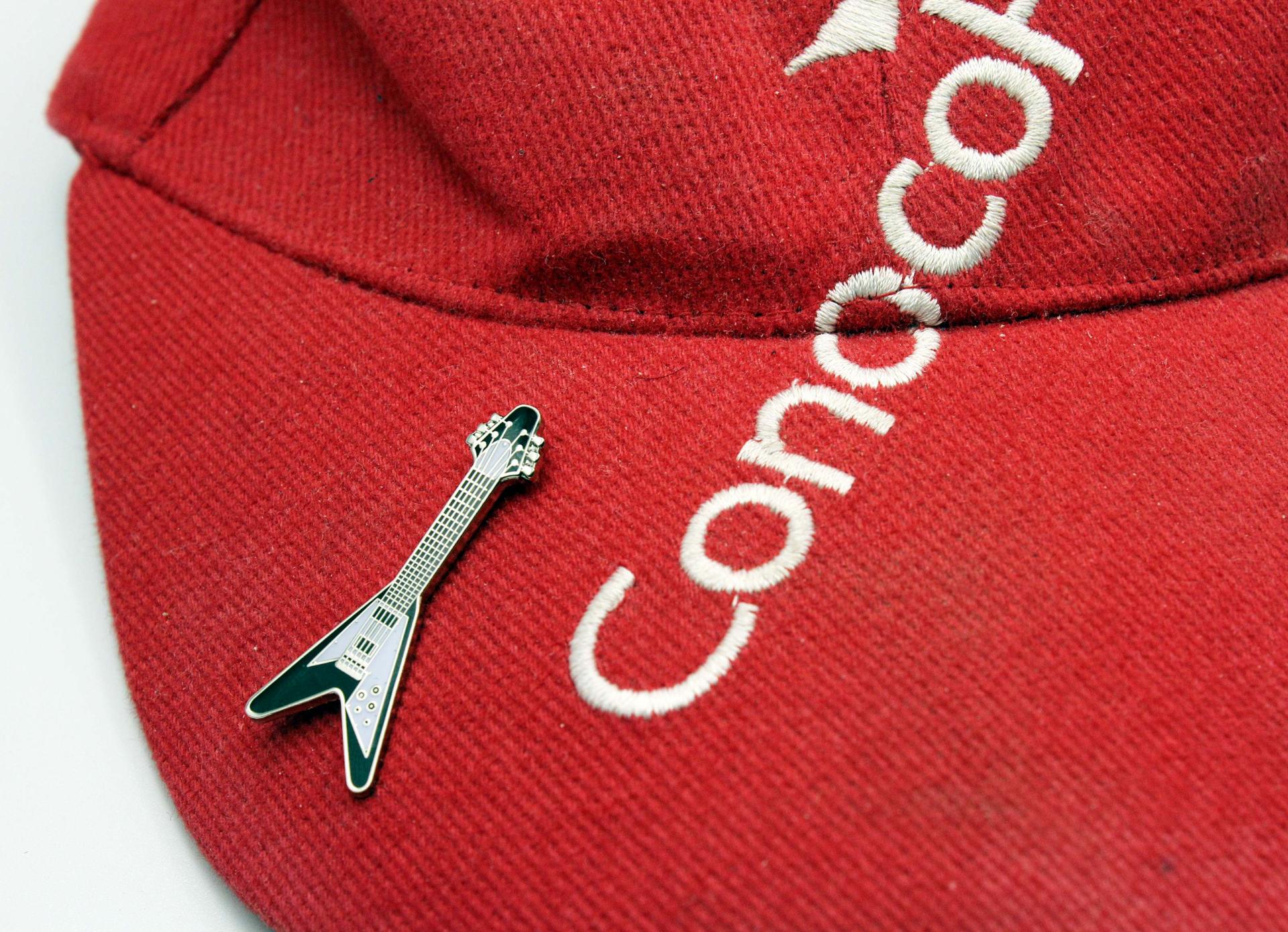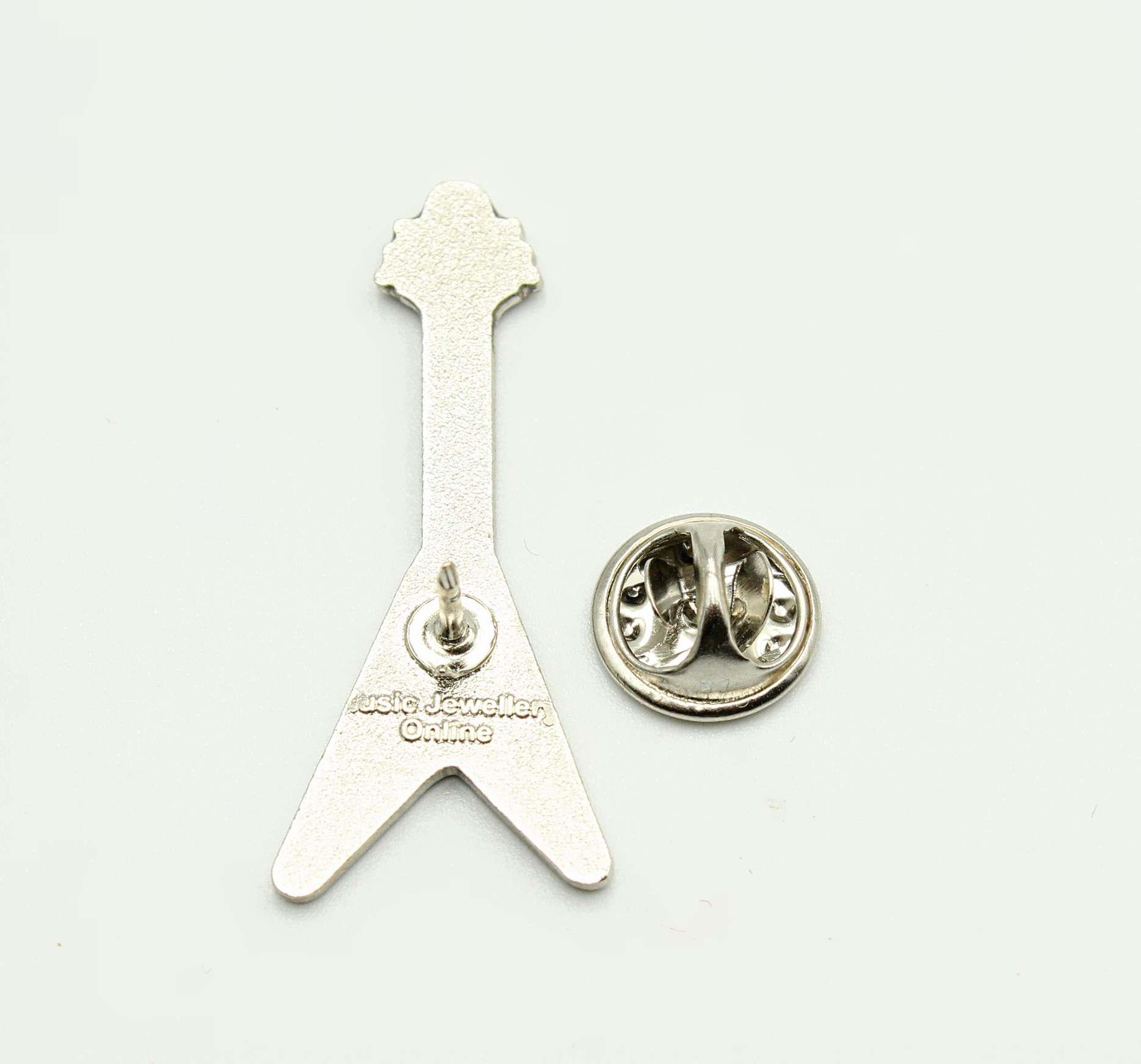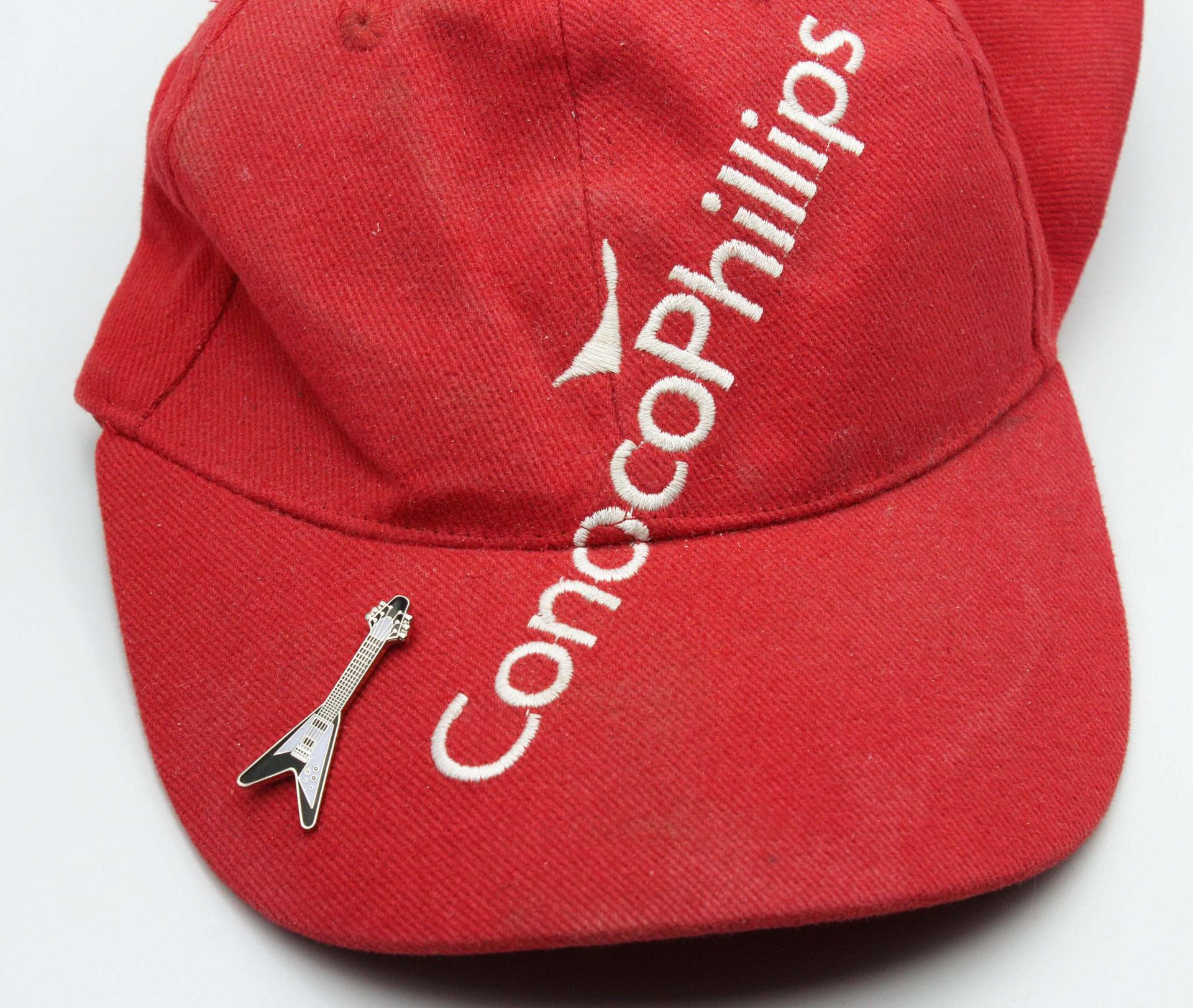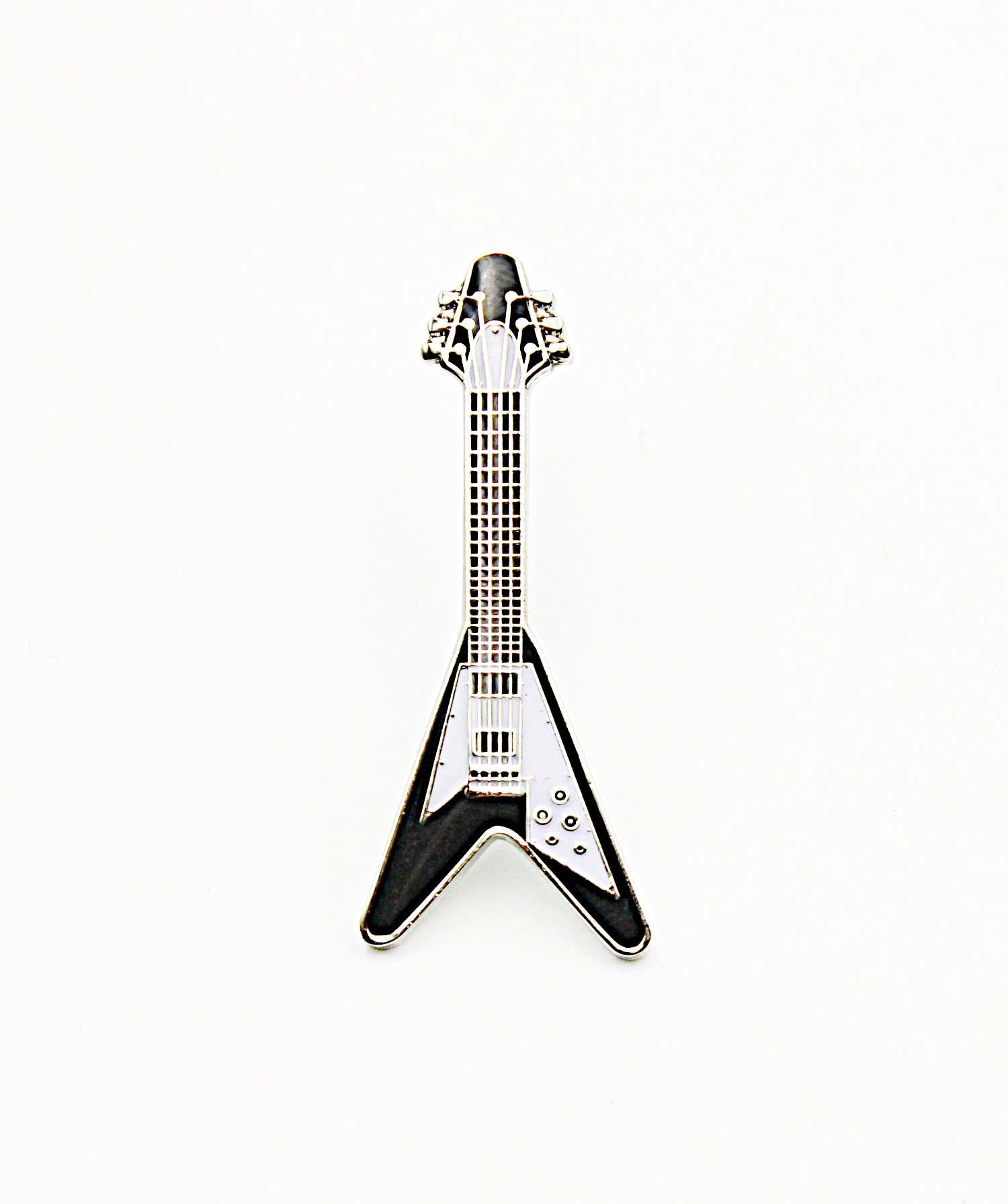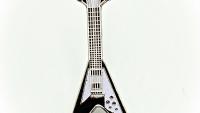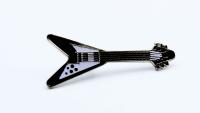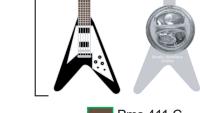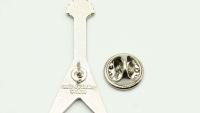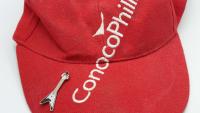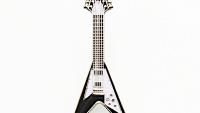 Gibson Flying V Style Guitar Pin Badge
Gibson Flying V  Style Guitar  Pin Badge
We have re-styled our guitar pin badge which is in the style of the Gibson Flying V.  Our new design is a more intricate styling of this iconic guitar.
Designed by Chrissie C, this pin is exclusive to us here at Music Jewellery Online. You will see our guitar pin in its design stages in the photographs.
The Gibson Flying V electric guitar was put on the market in 1958 and its arrow shaped design gave it a unique style.  It is widely used by heavy metal guitarists!
The is pin badge is a great gift for any guitar enthusiast and you can wear it on your shirt, lapel, jacket, tie, hat, scarf etc etc with pride!!
The pin is approx 4cm high
Pins are crafted in a soft enamel and baked hard with a nickel plating.
You may wish to add the Flying V keychain to your order for the complete collection!