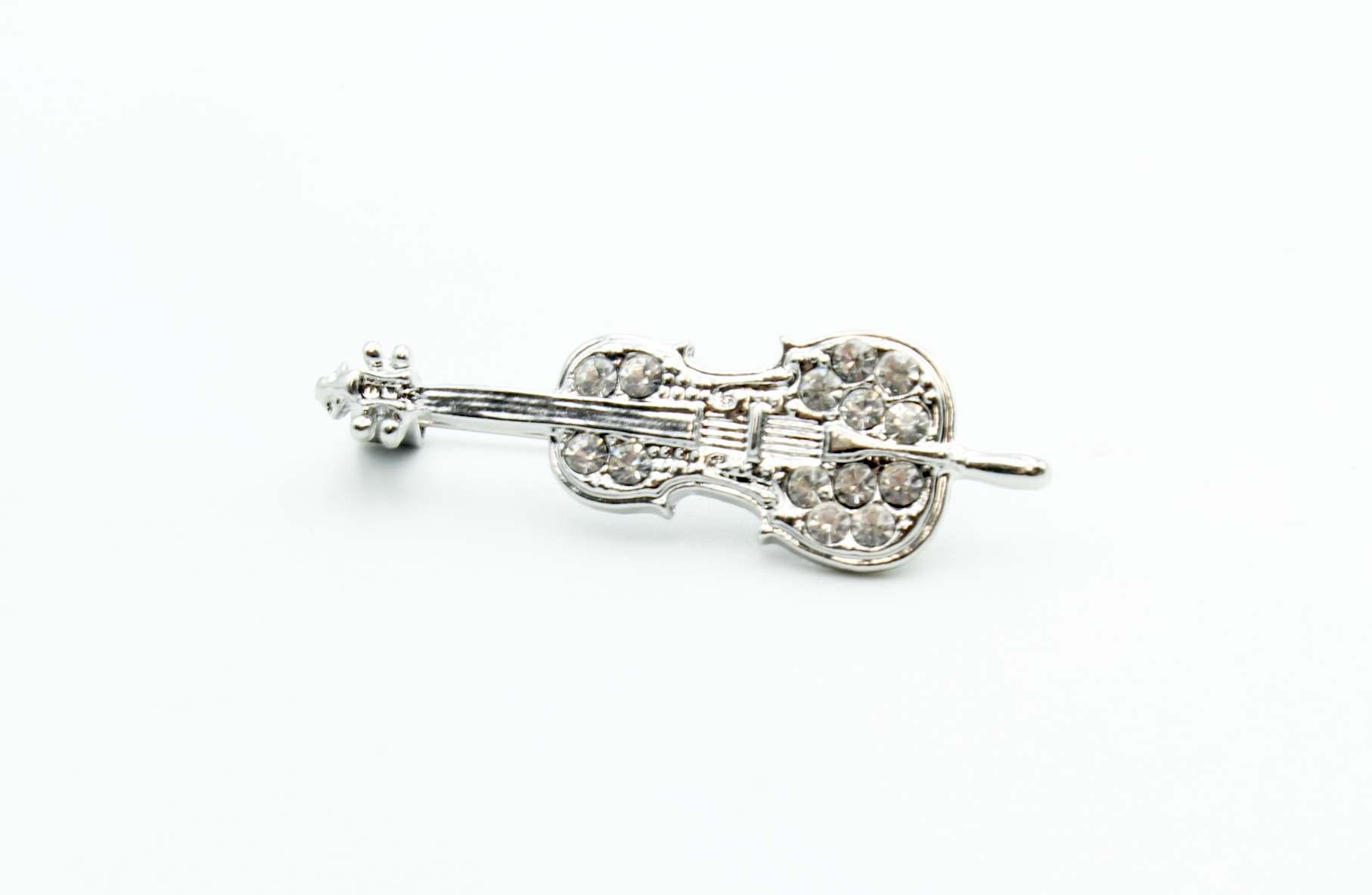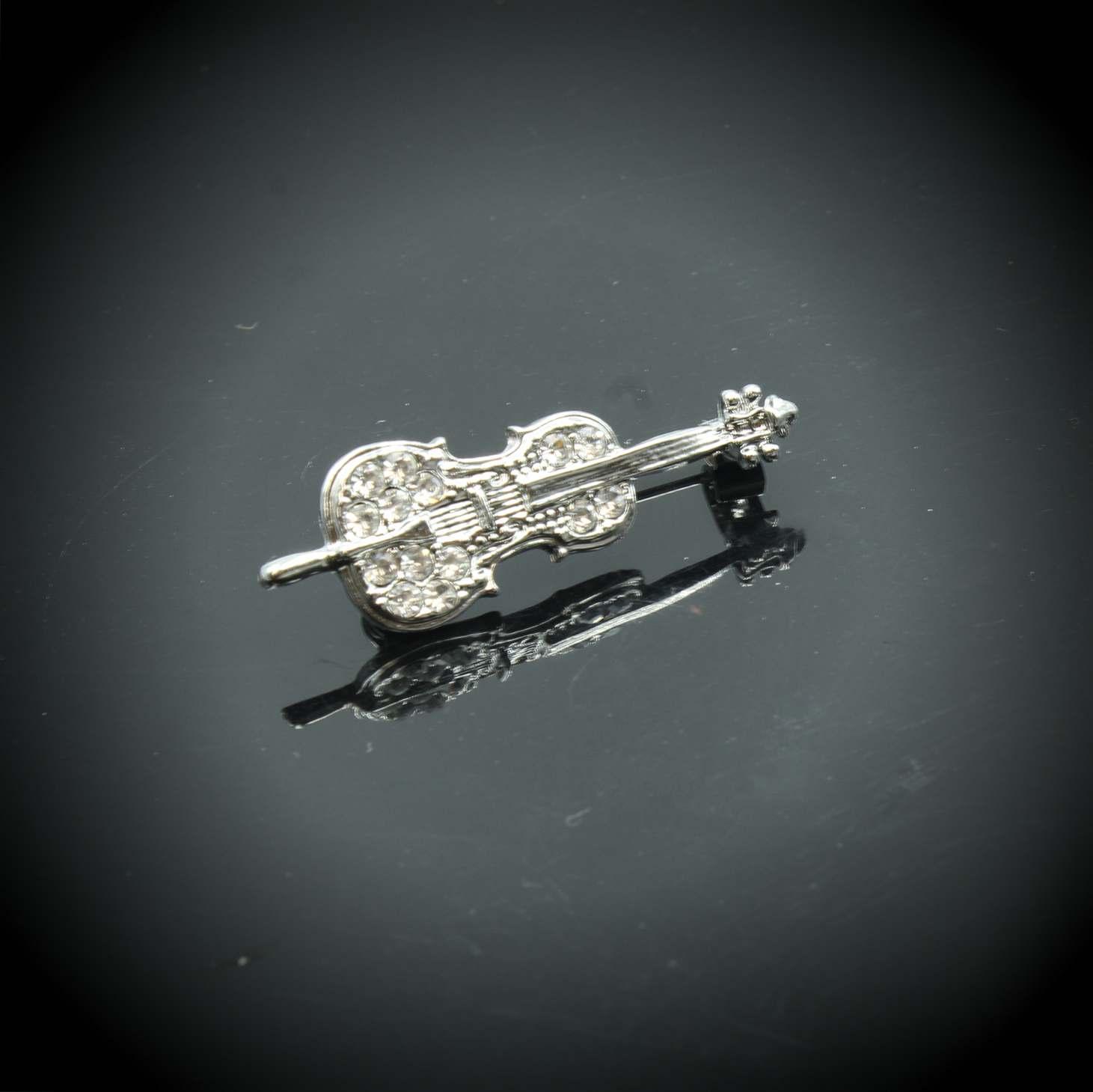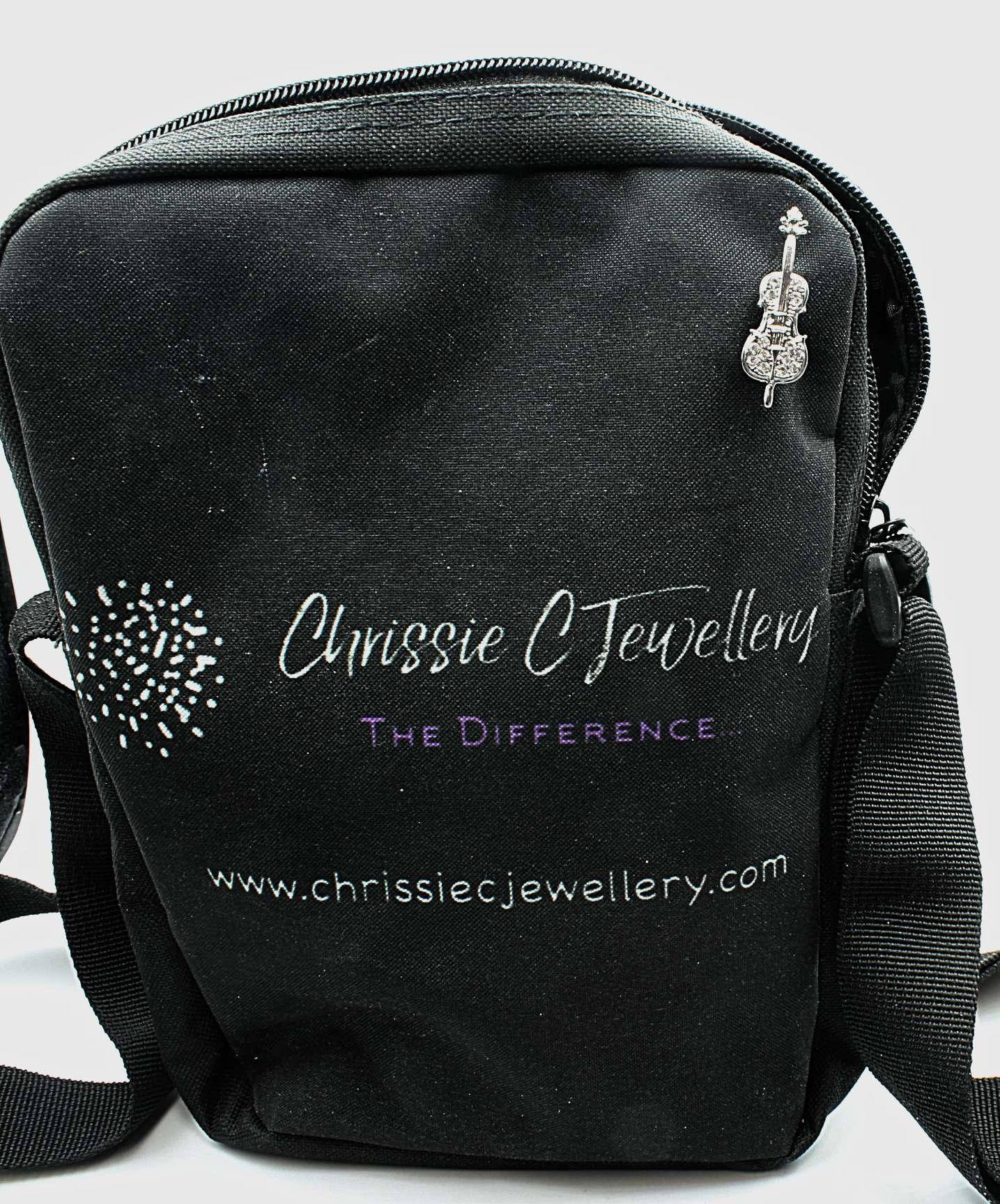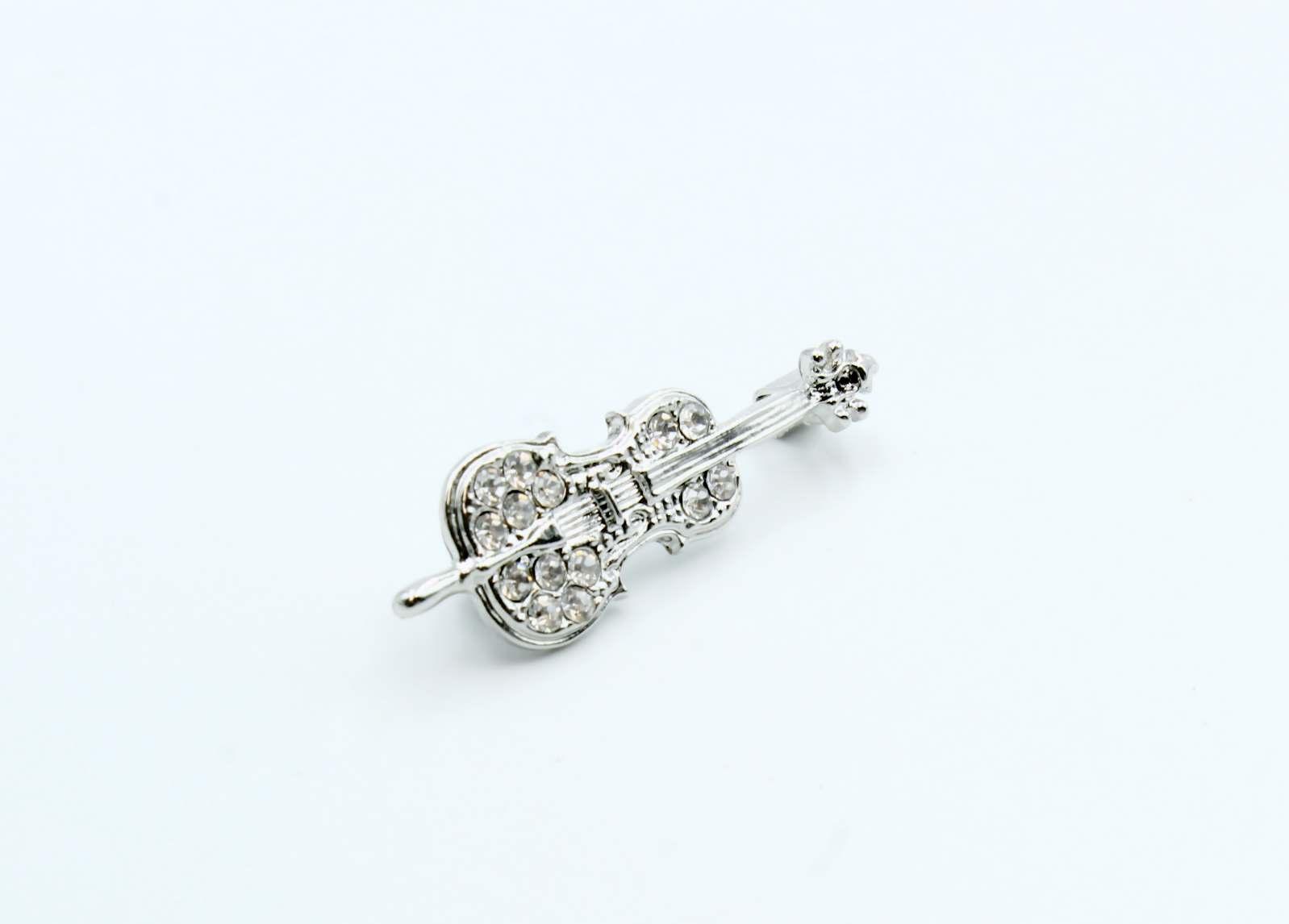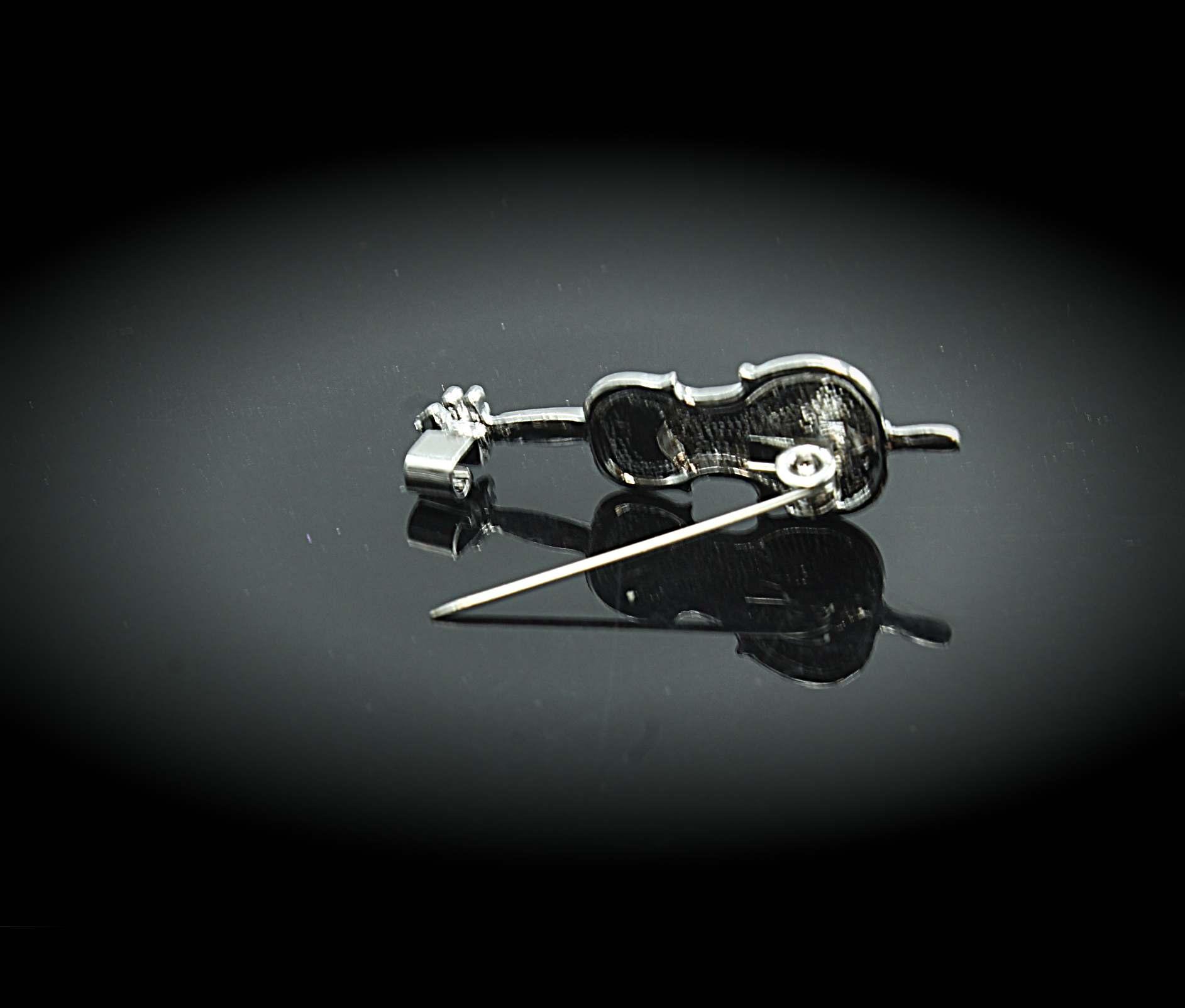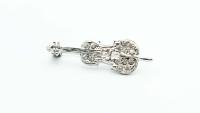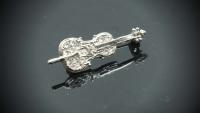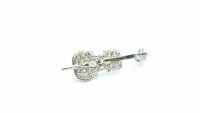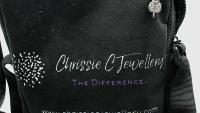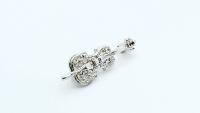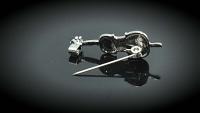 Cello Crystal Brooch 
We have a crystal moment going on here with this cello replica brooch adorned in crystal detail.
Perfect accessory for any cello or music loving person.
This brooch looks fab on your jacket, bag, scarf, hat!
Show the world you love music with this little crystal cello brooch!
Guitar approx 3.8 x 1cm
Alloy Metal.