Your Satisfaction and Pleasure in Our Products and service Is SO important to us here at "Music Jewellery Online".  
Thank you for taking the time and trouble to let us know if we are doing things right and more importantly tell us if there is something we are not doing right!
We cannot stress enough that you must contact us immediately if there is something you are not happy with as we cannot help you unless we are aware. you have a problem!
Leaving negative feedback does not help anybody and causes 2 more issues
1.  You are left dissatisfied
2. We are left confused as we don't know what we did wrong and more importantly how we prevent it happening again!
Please note you will not see any reviews between November 2021 and July 2022 as Chrissie C had a serious motorbike accident and our stores were closed for this period of time.
Thank You - Chrissie C x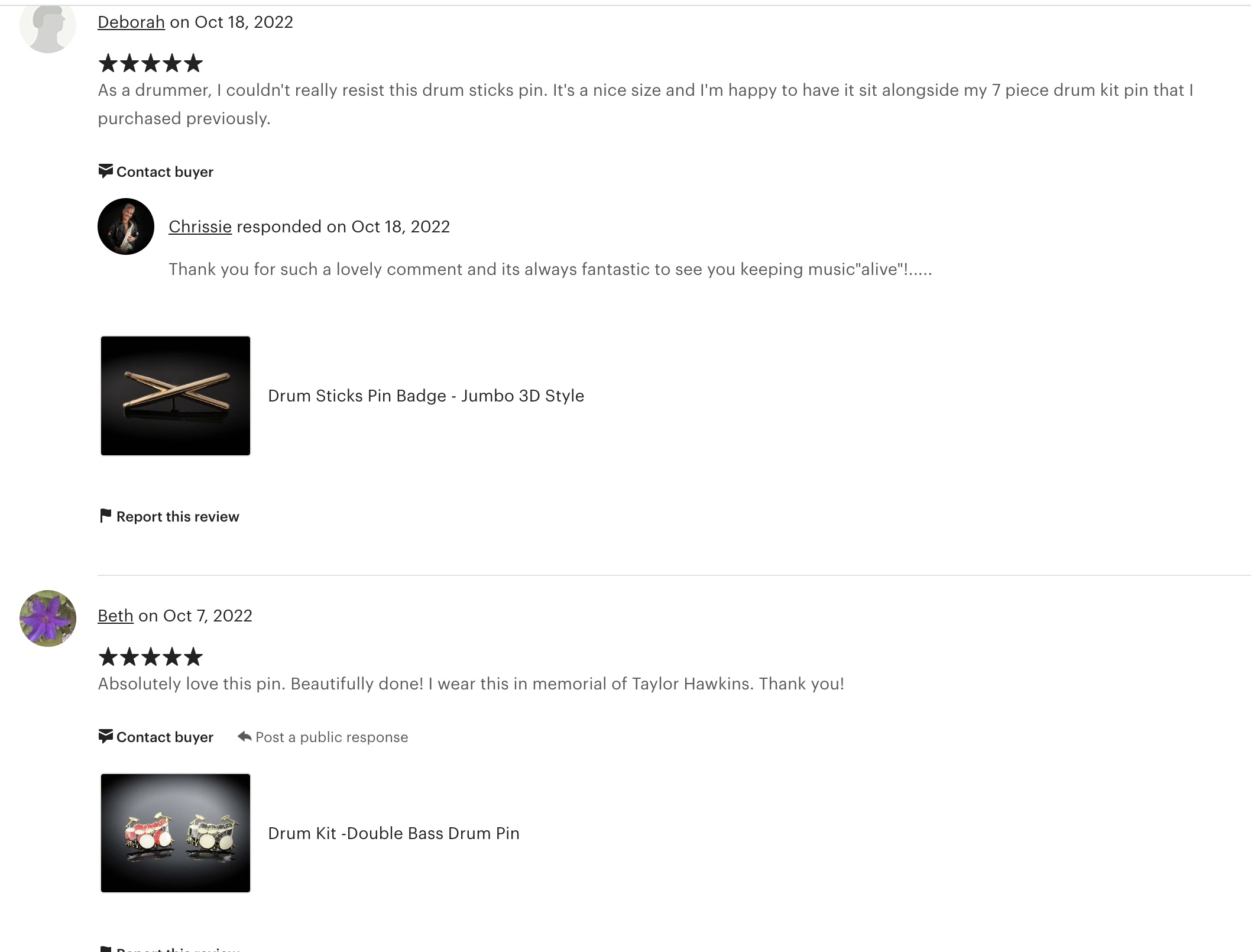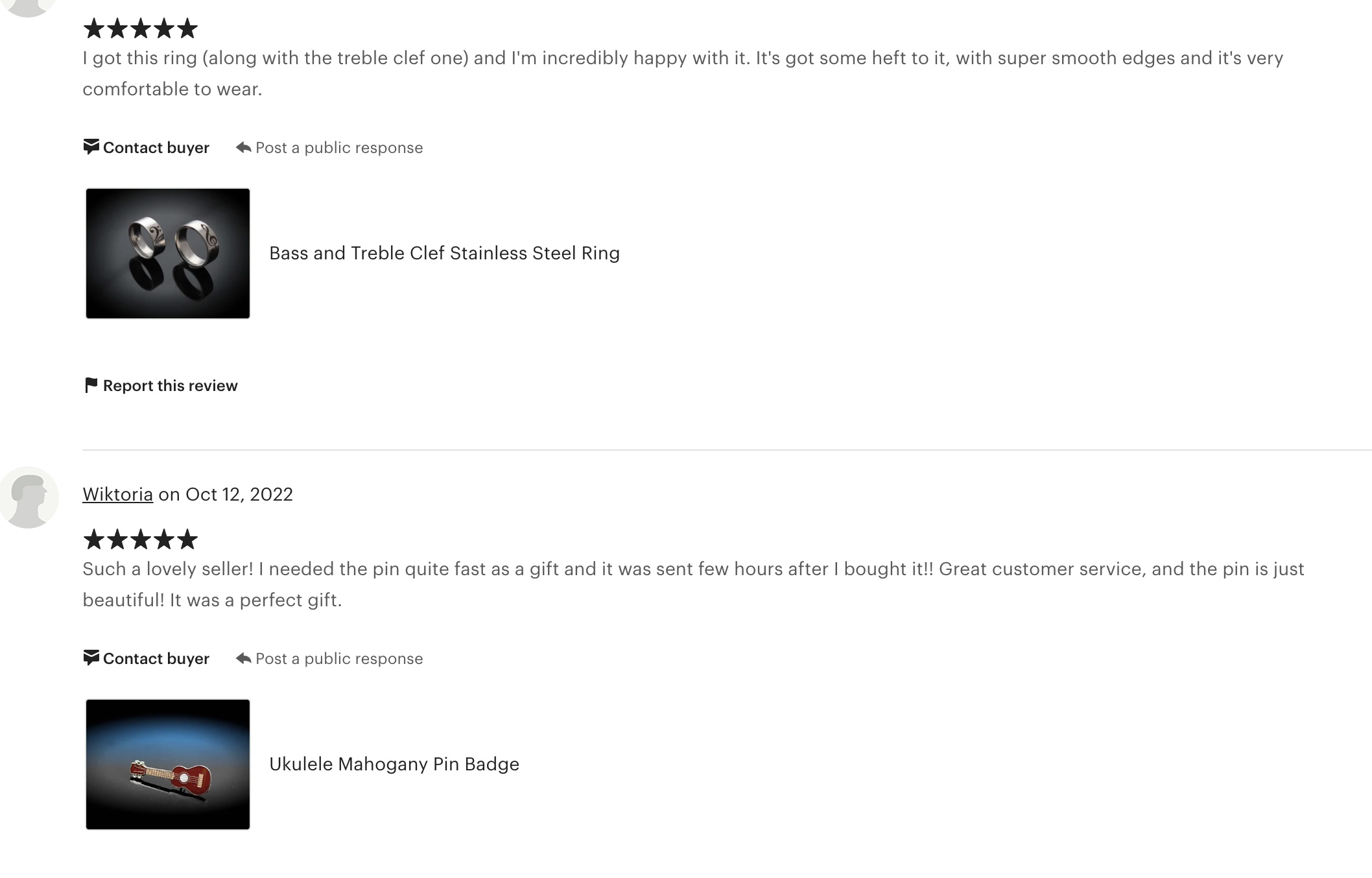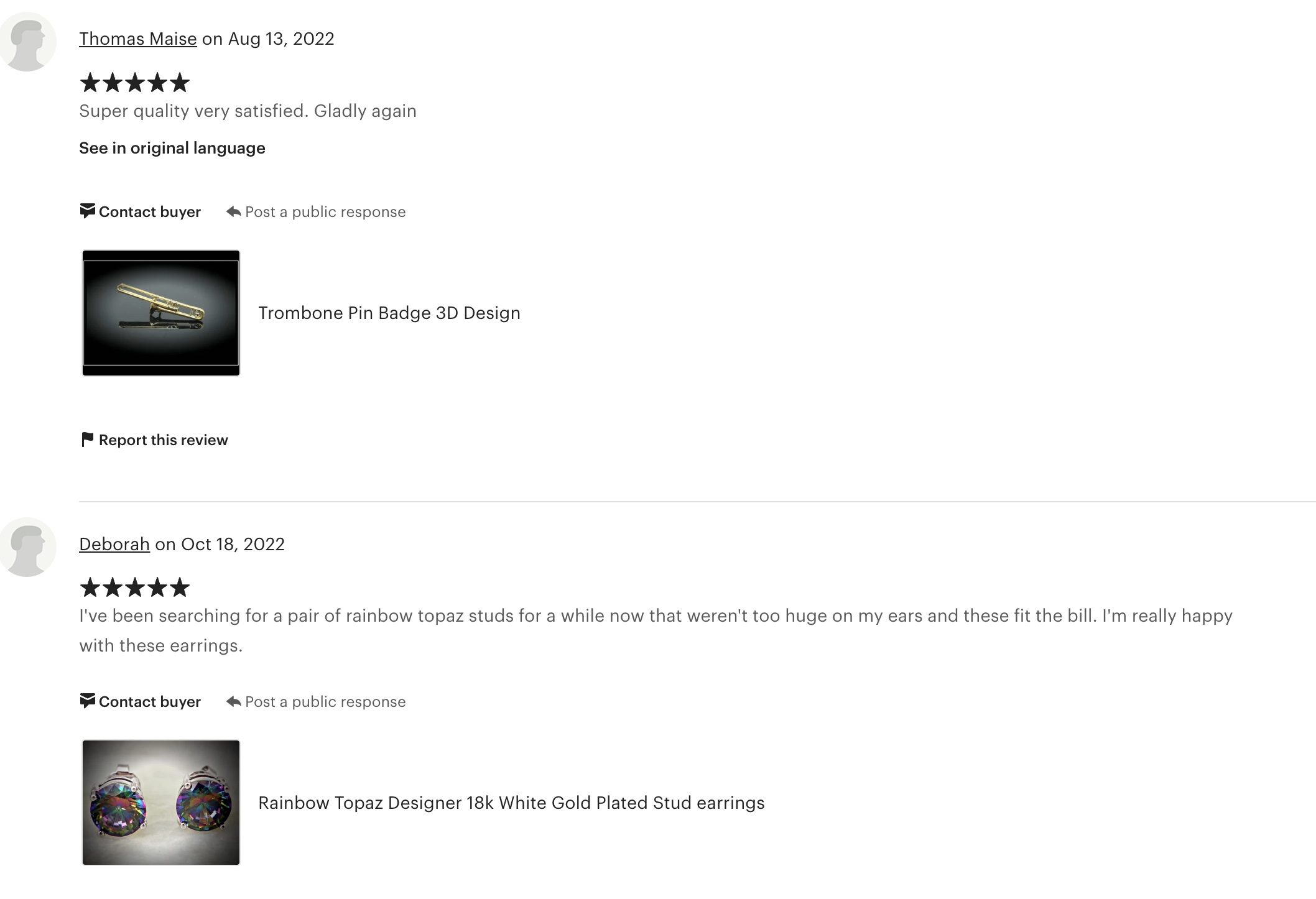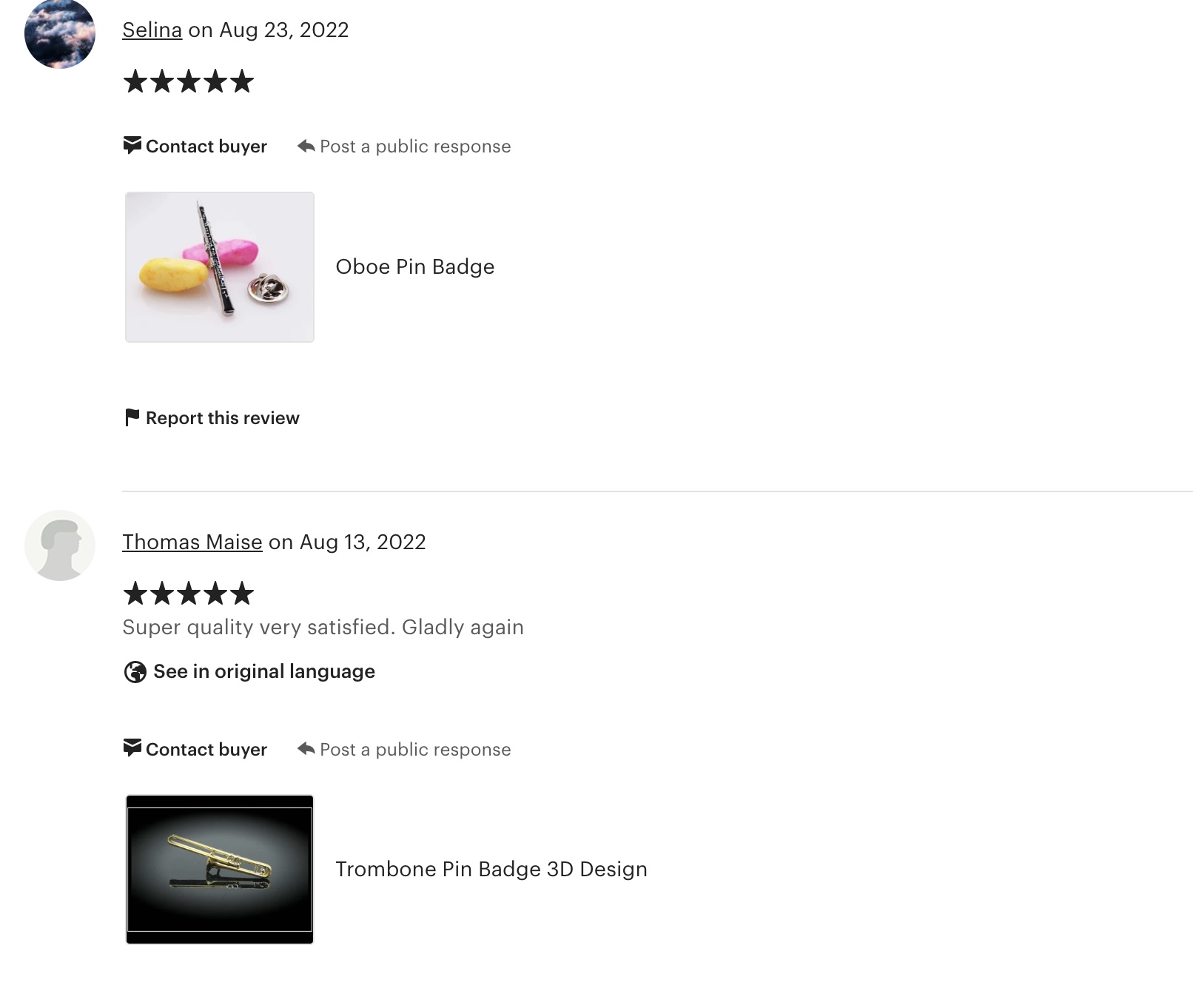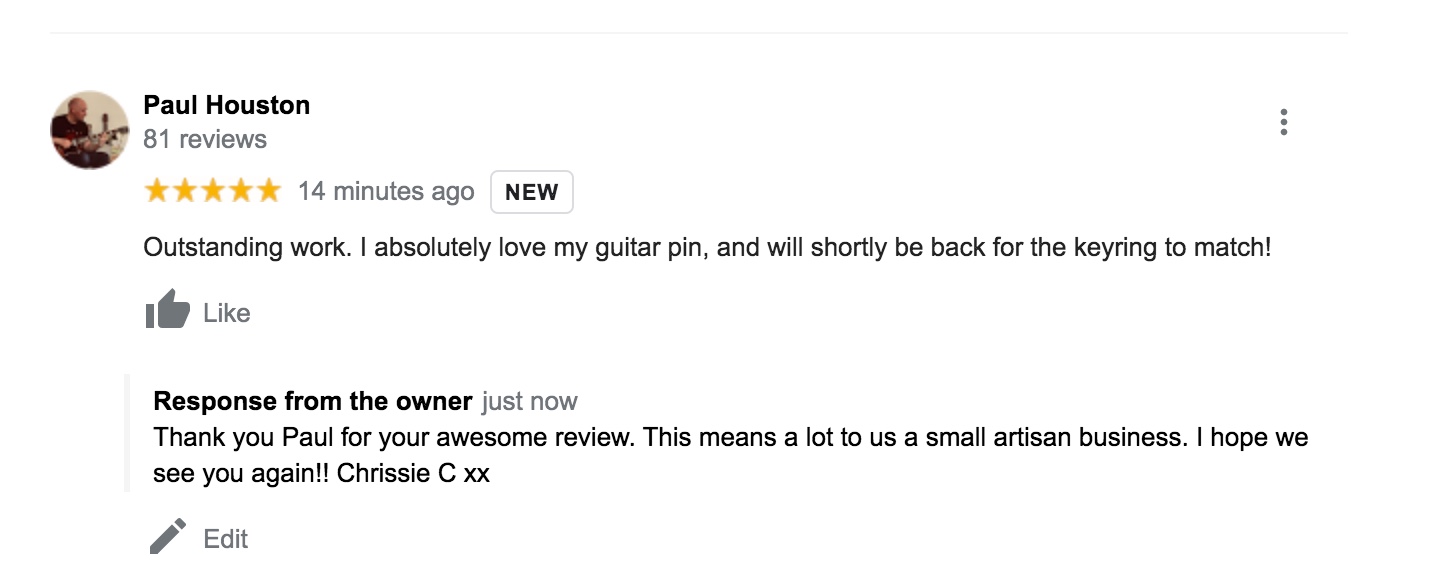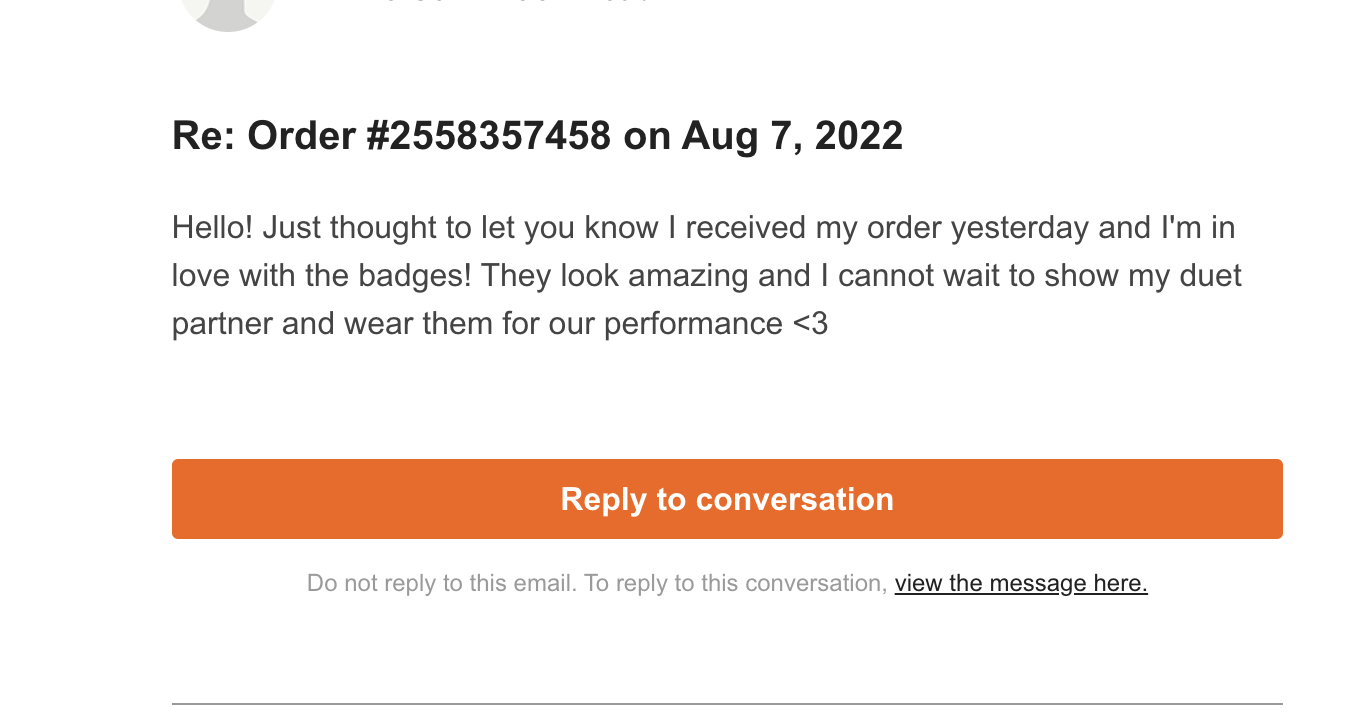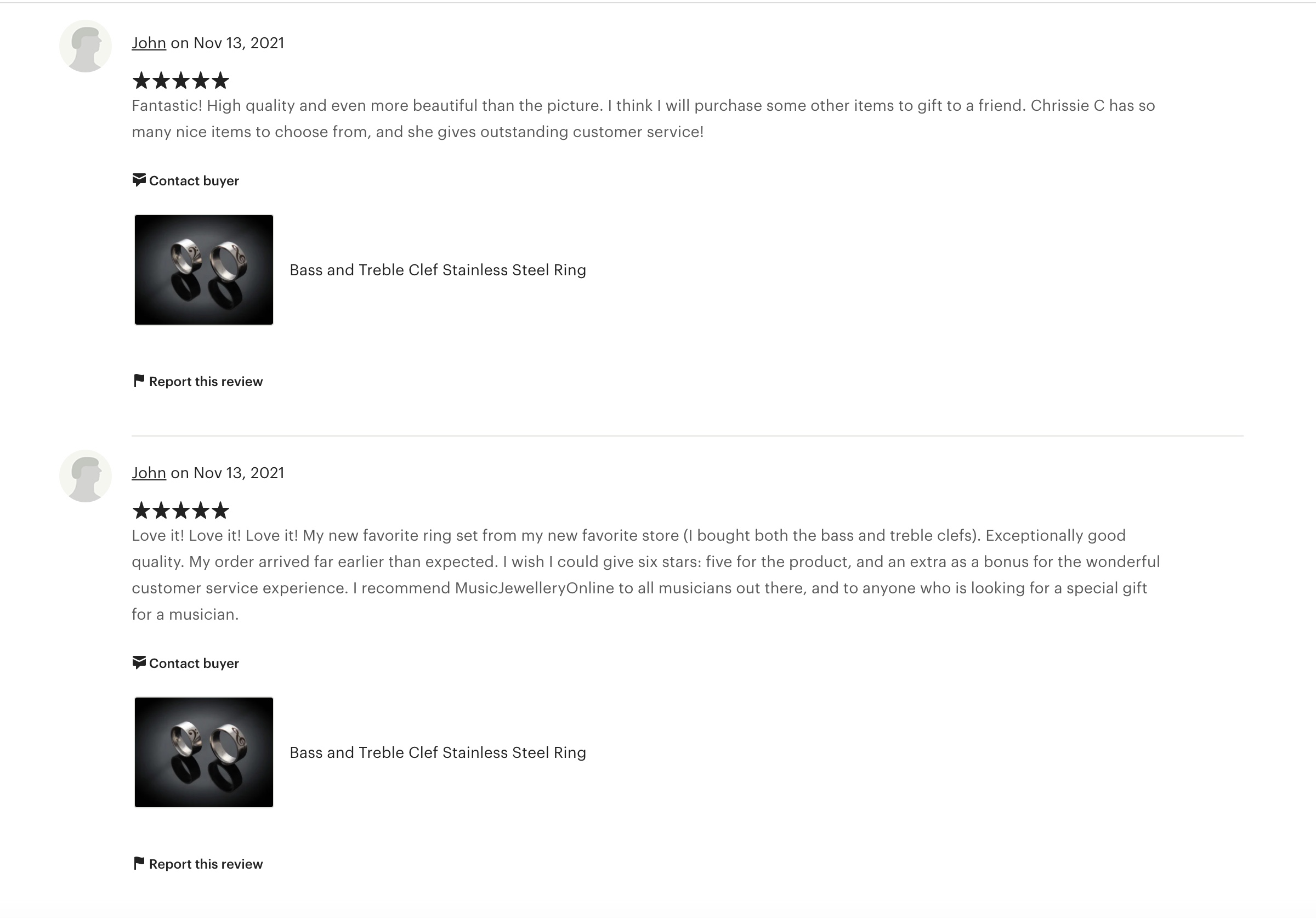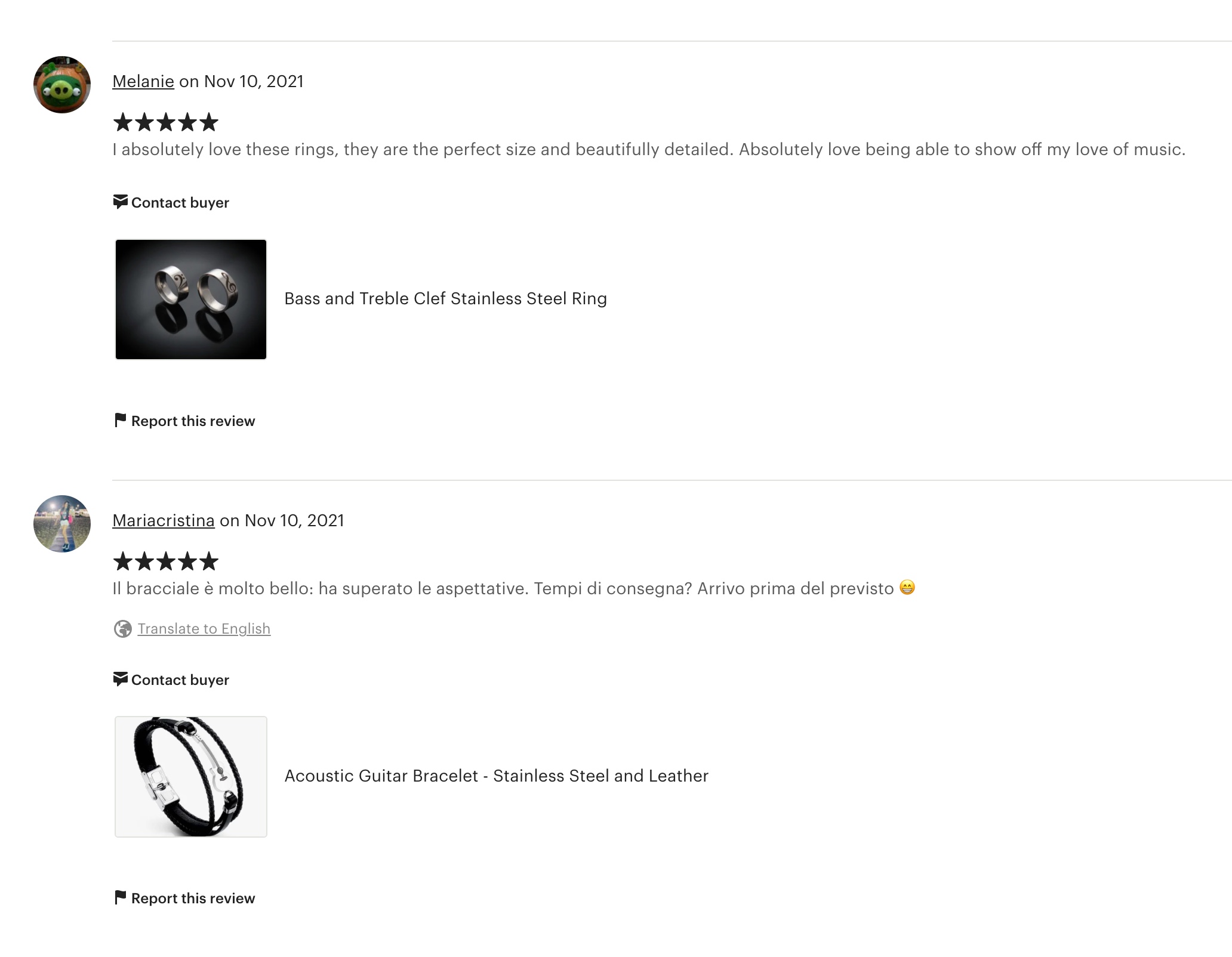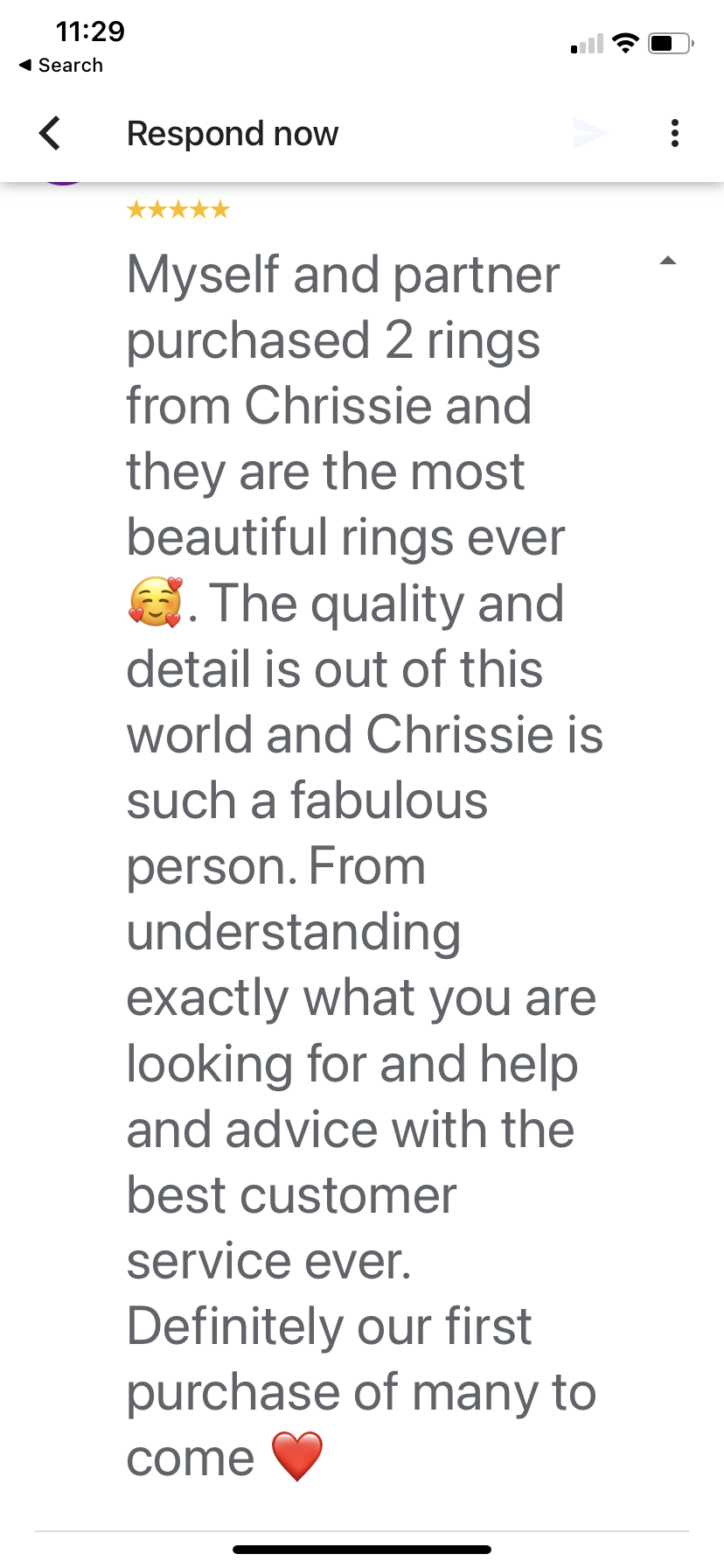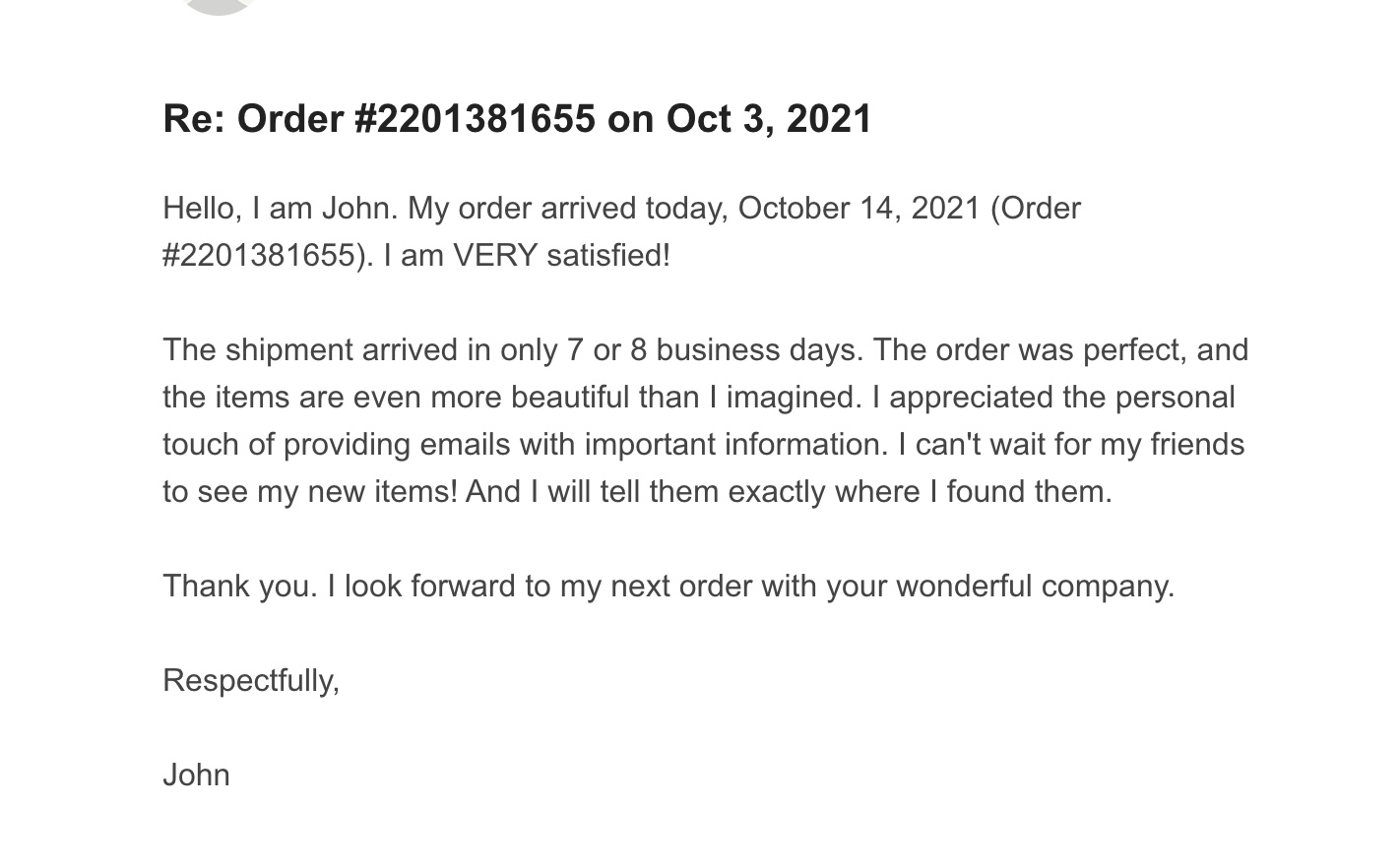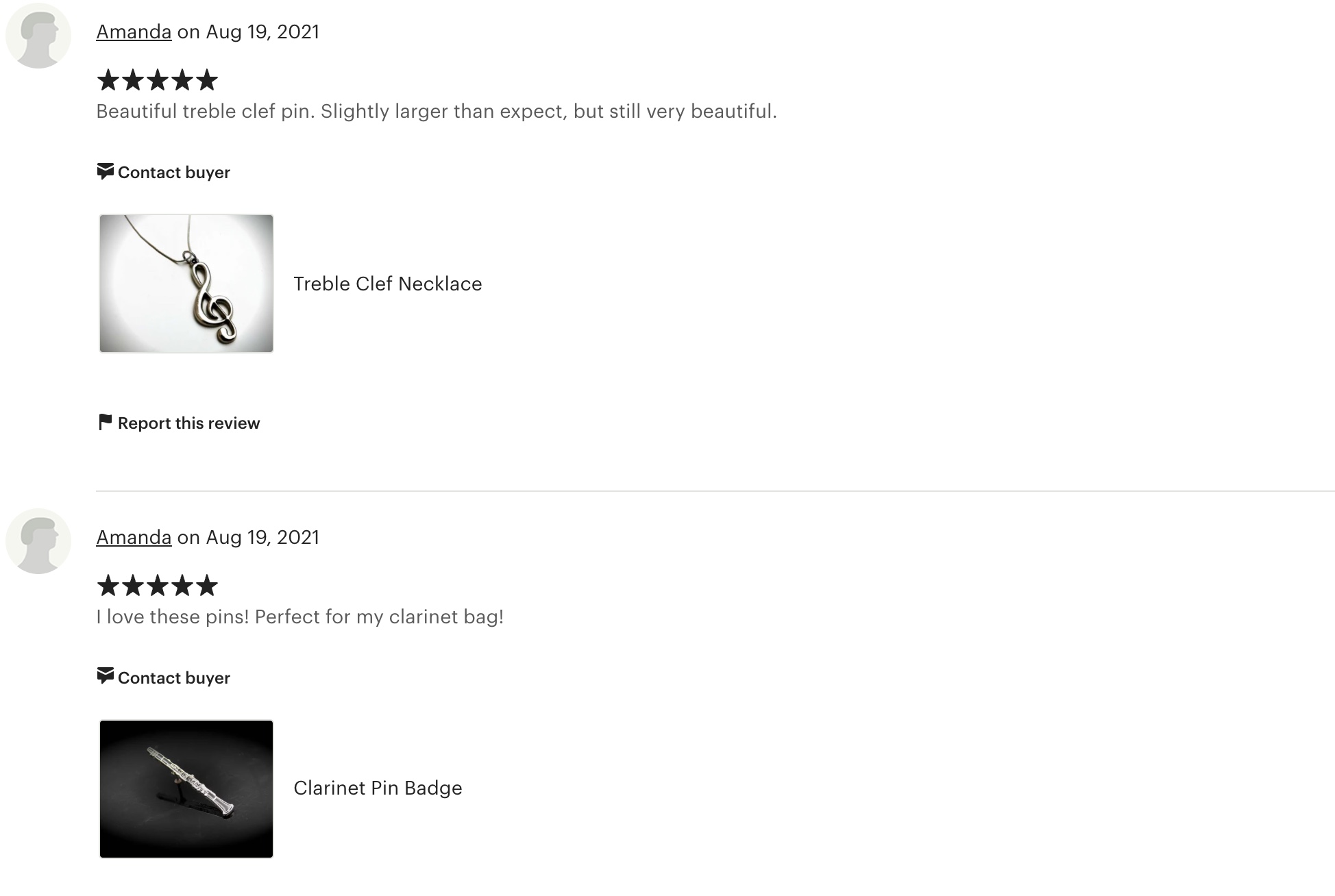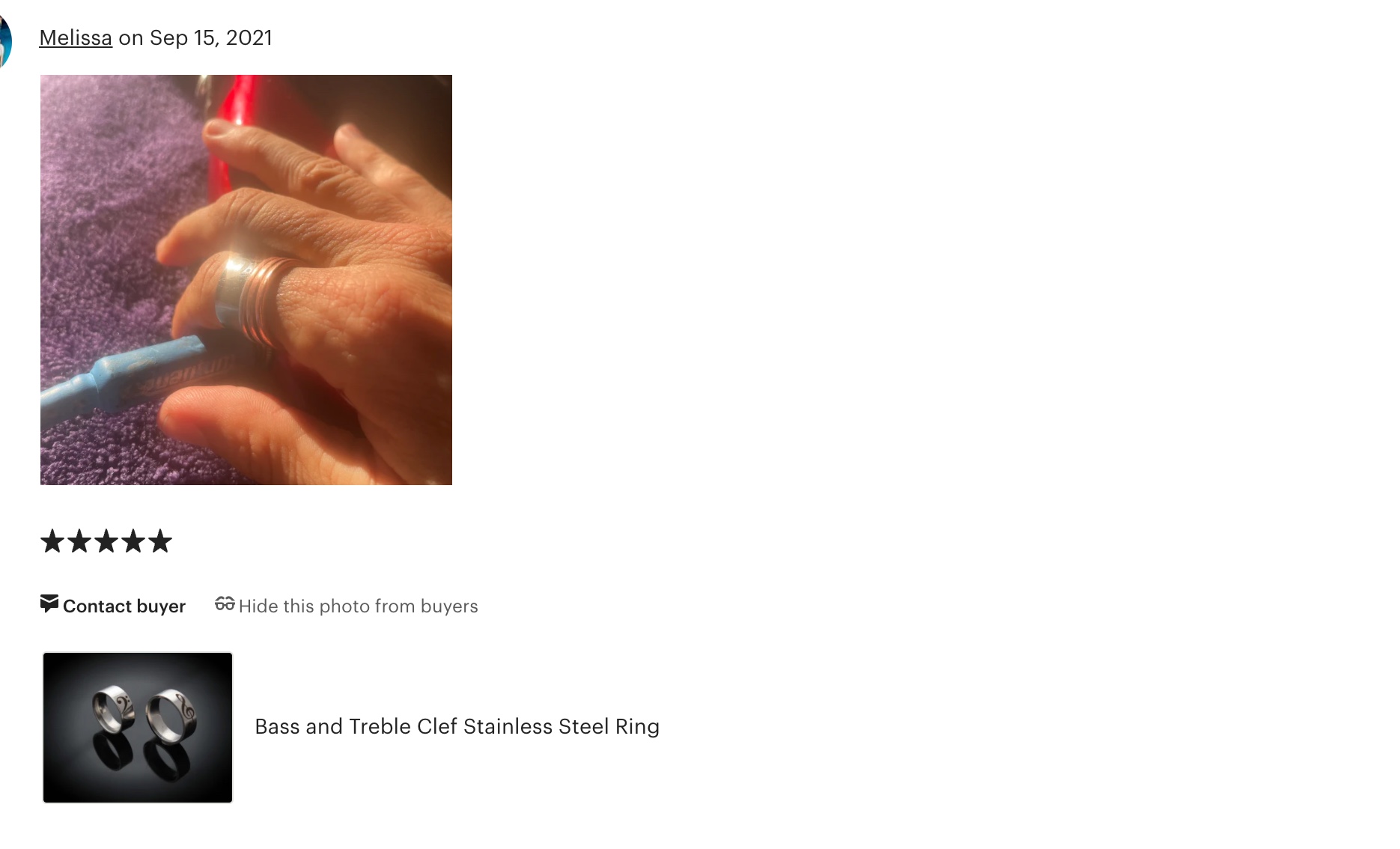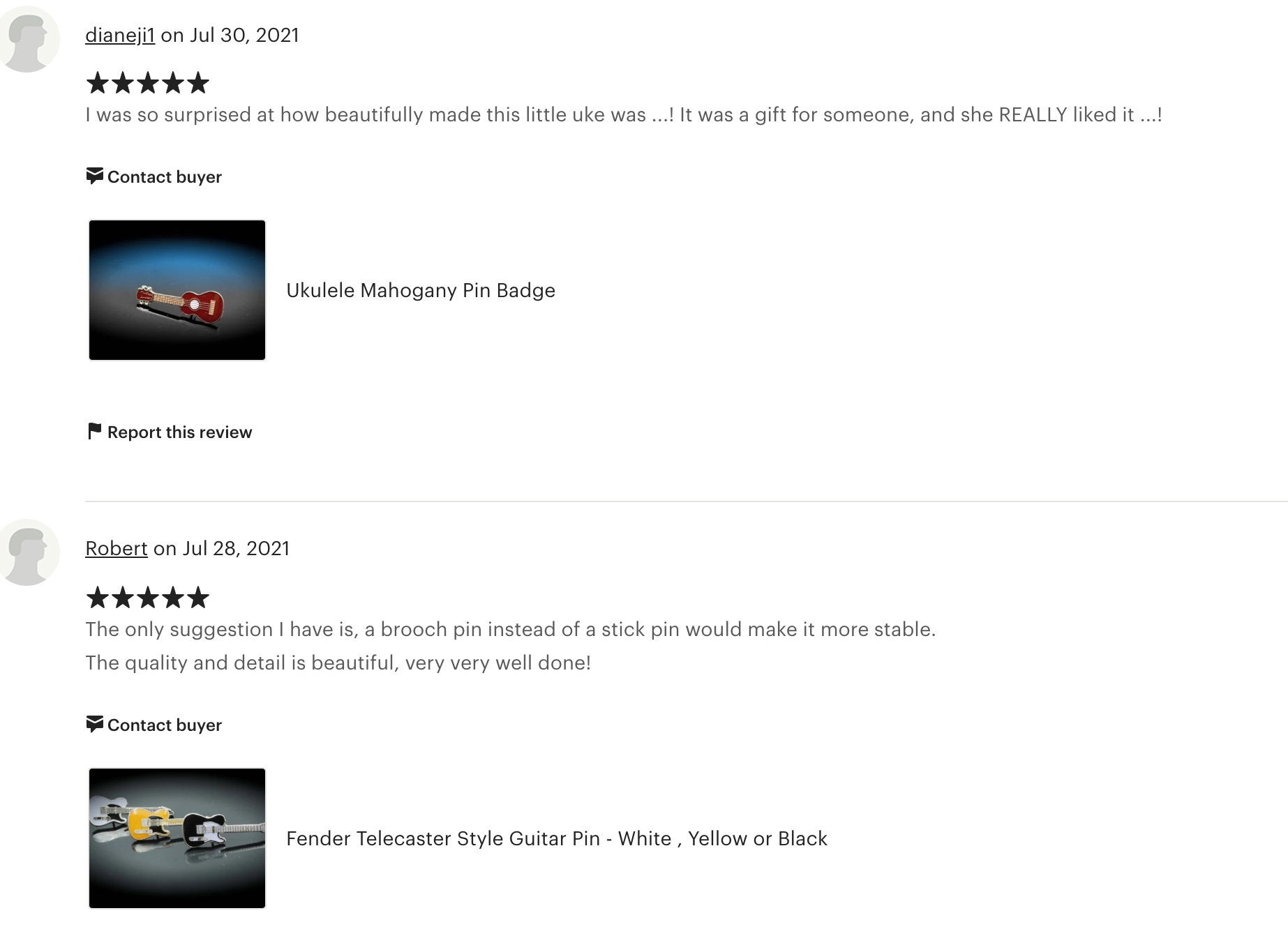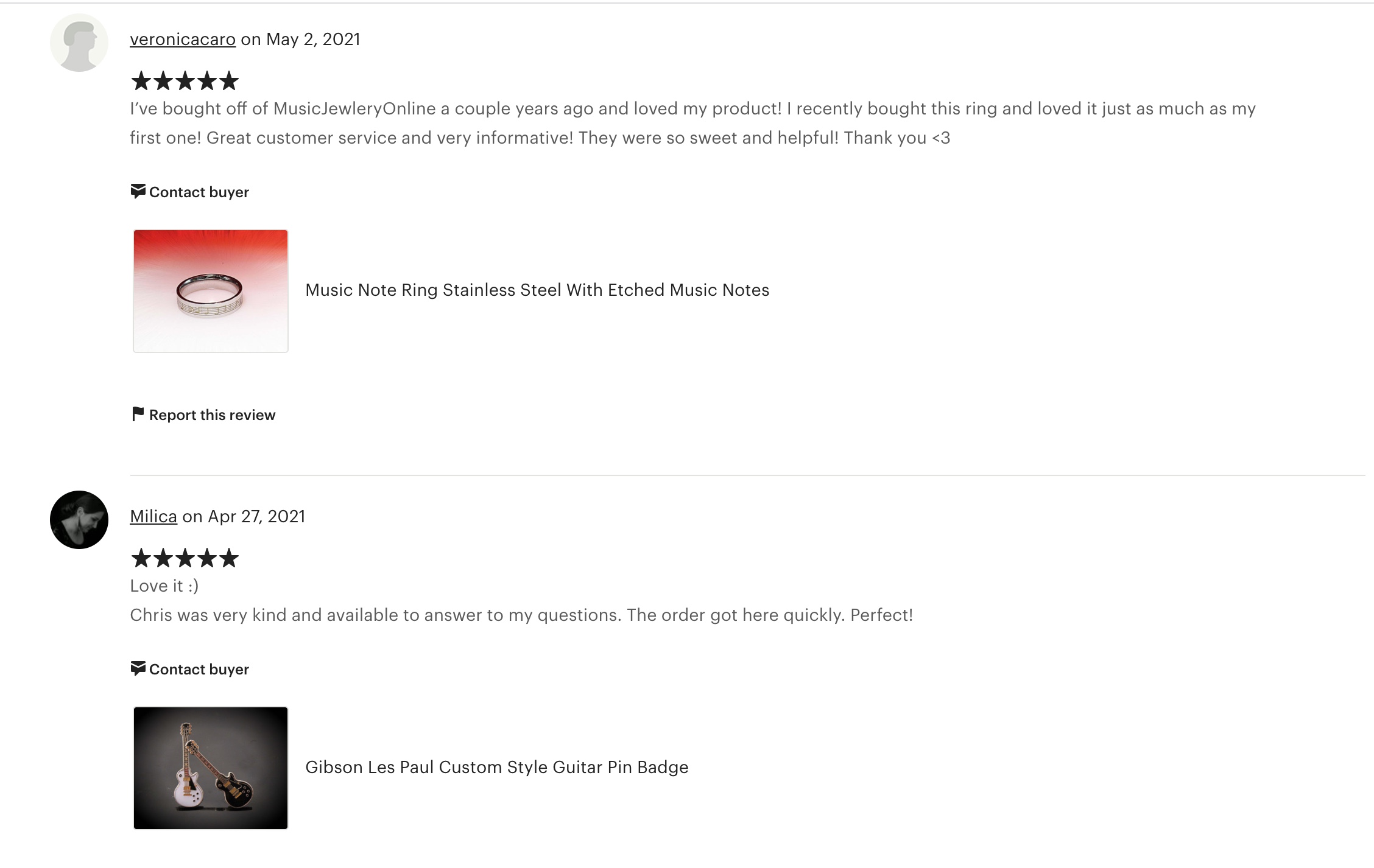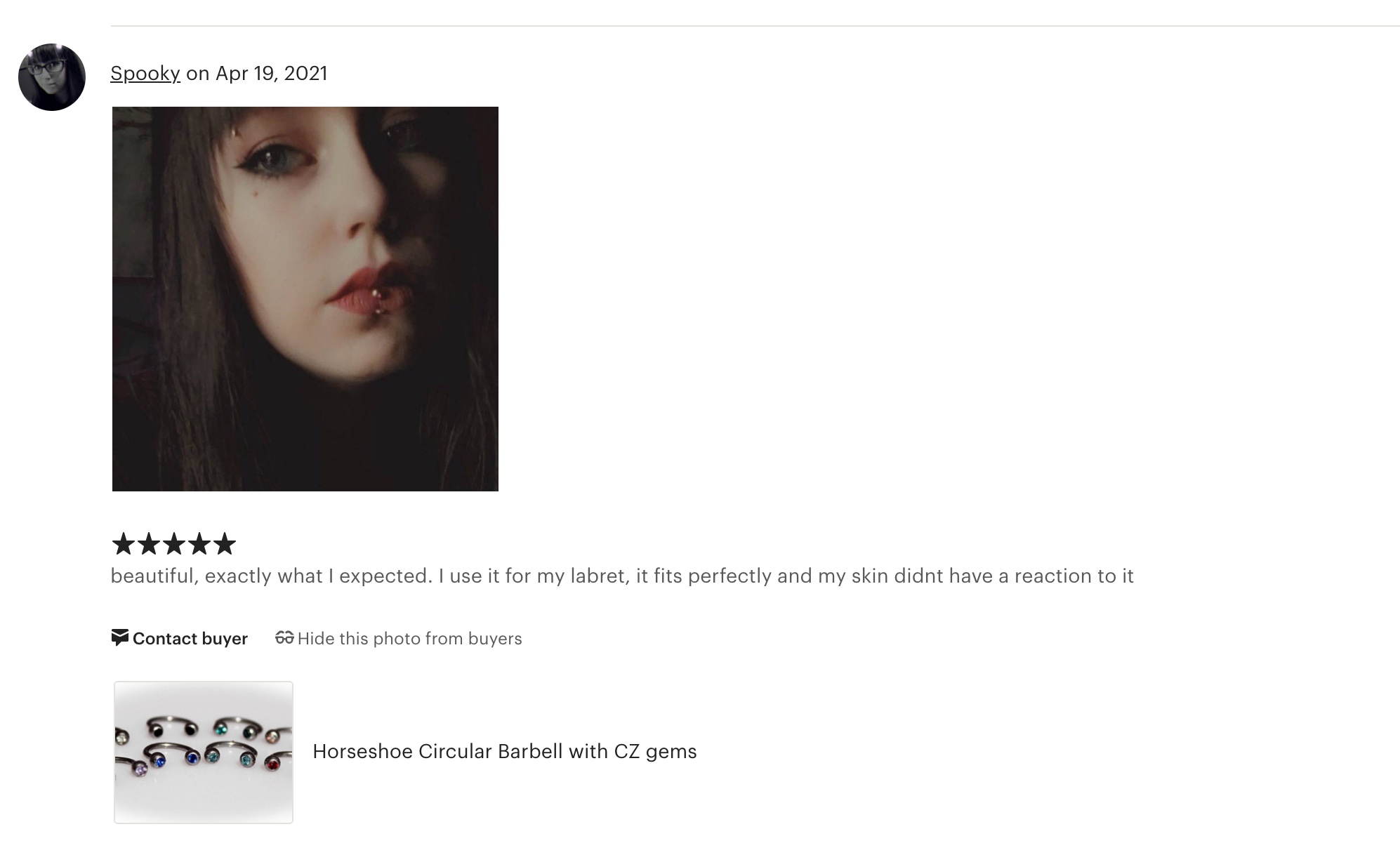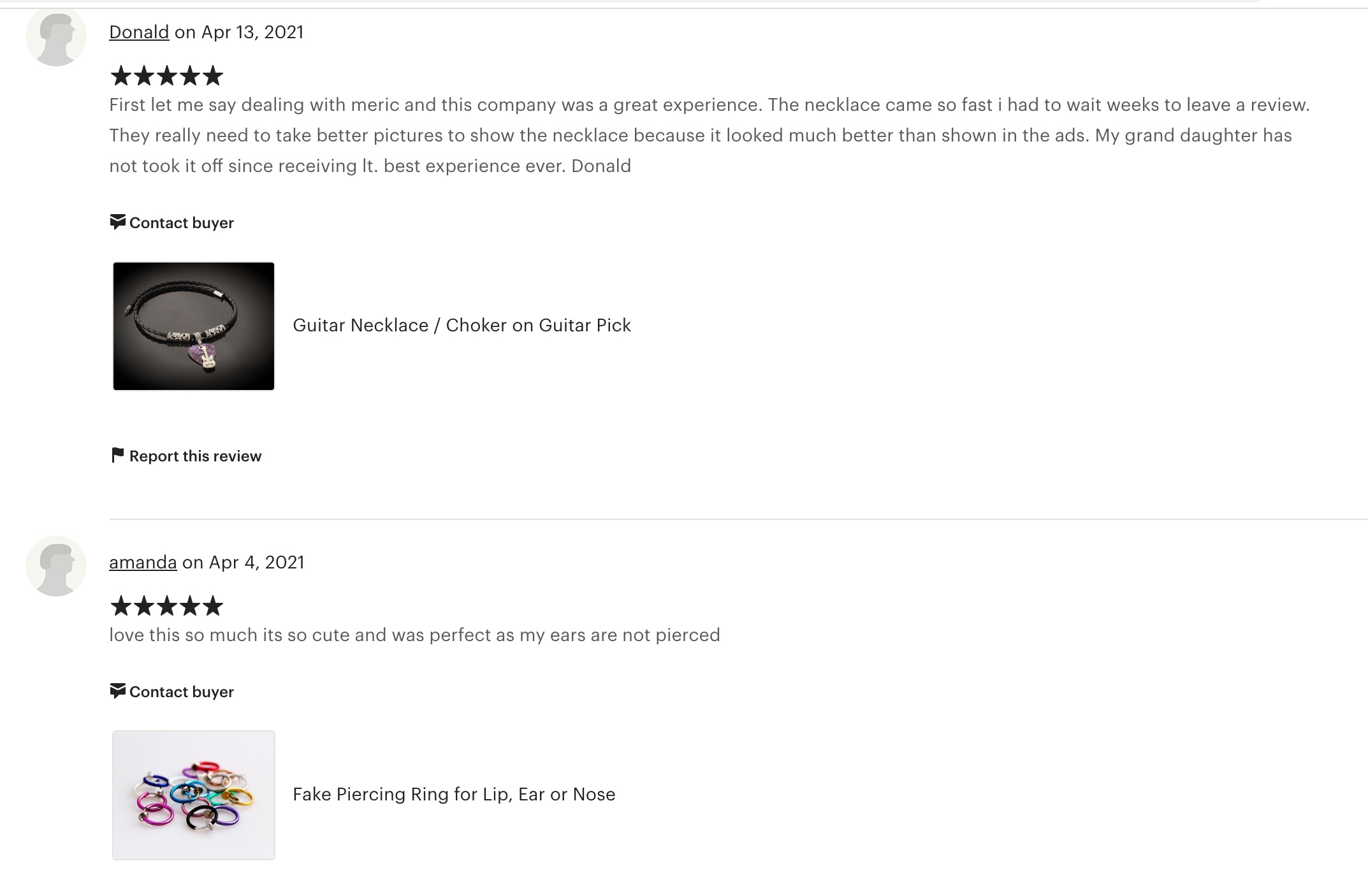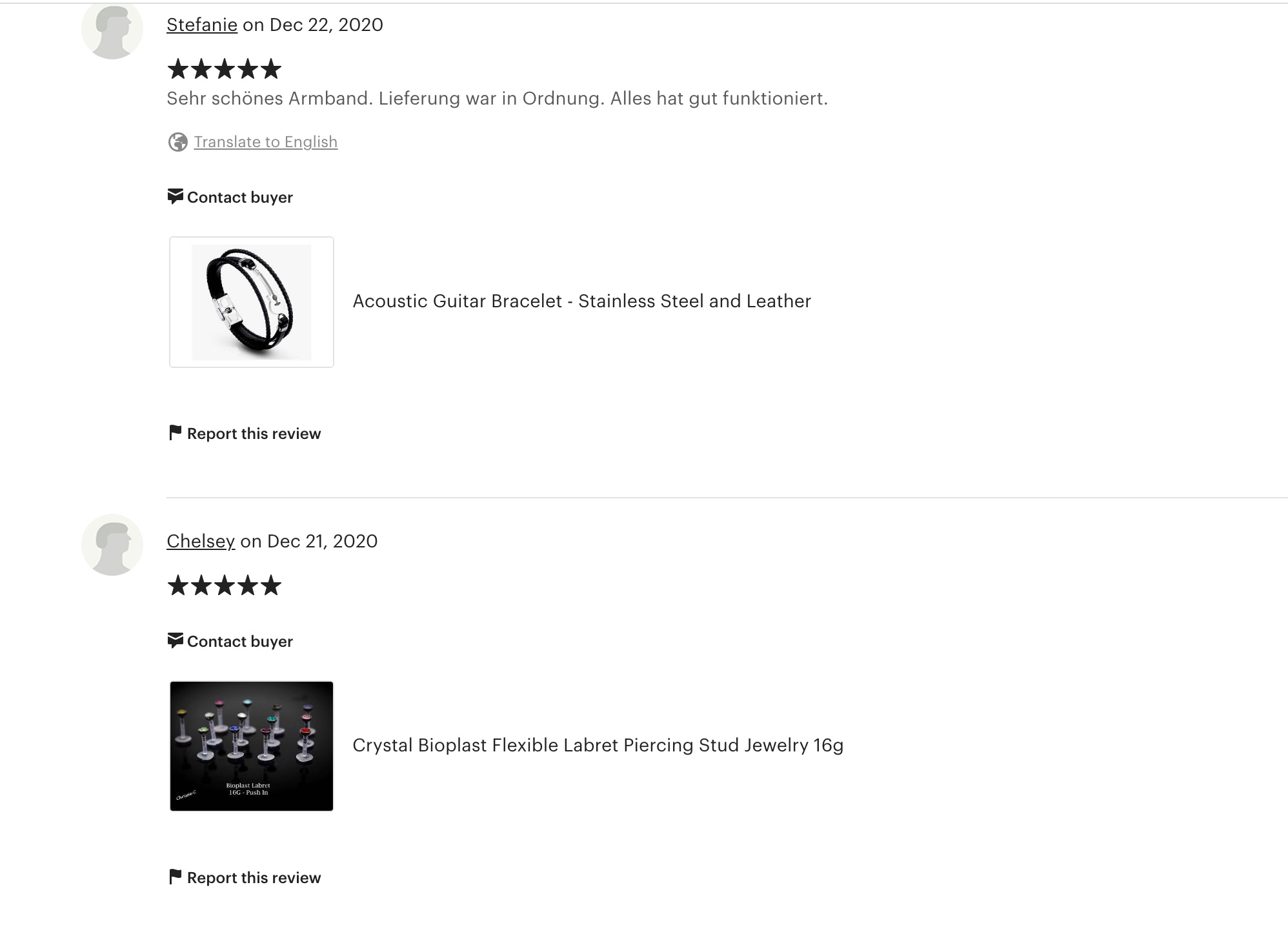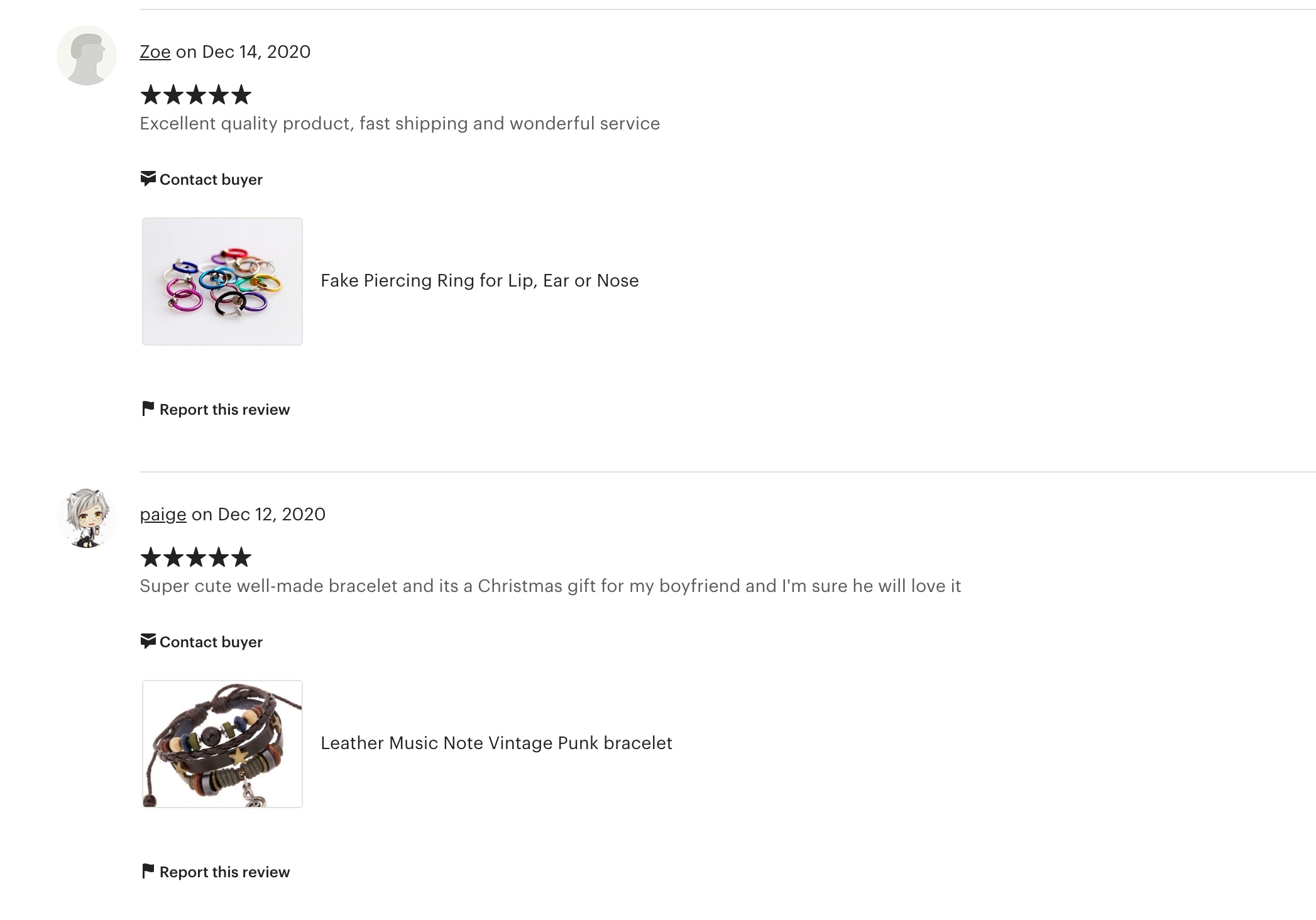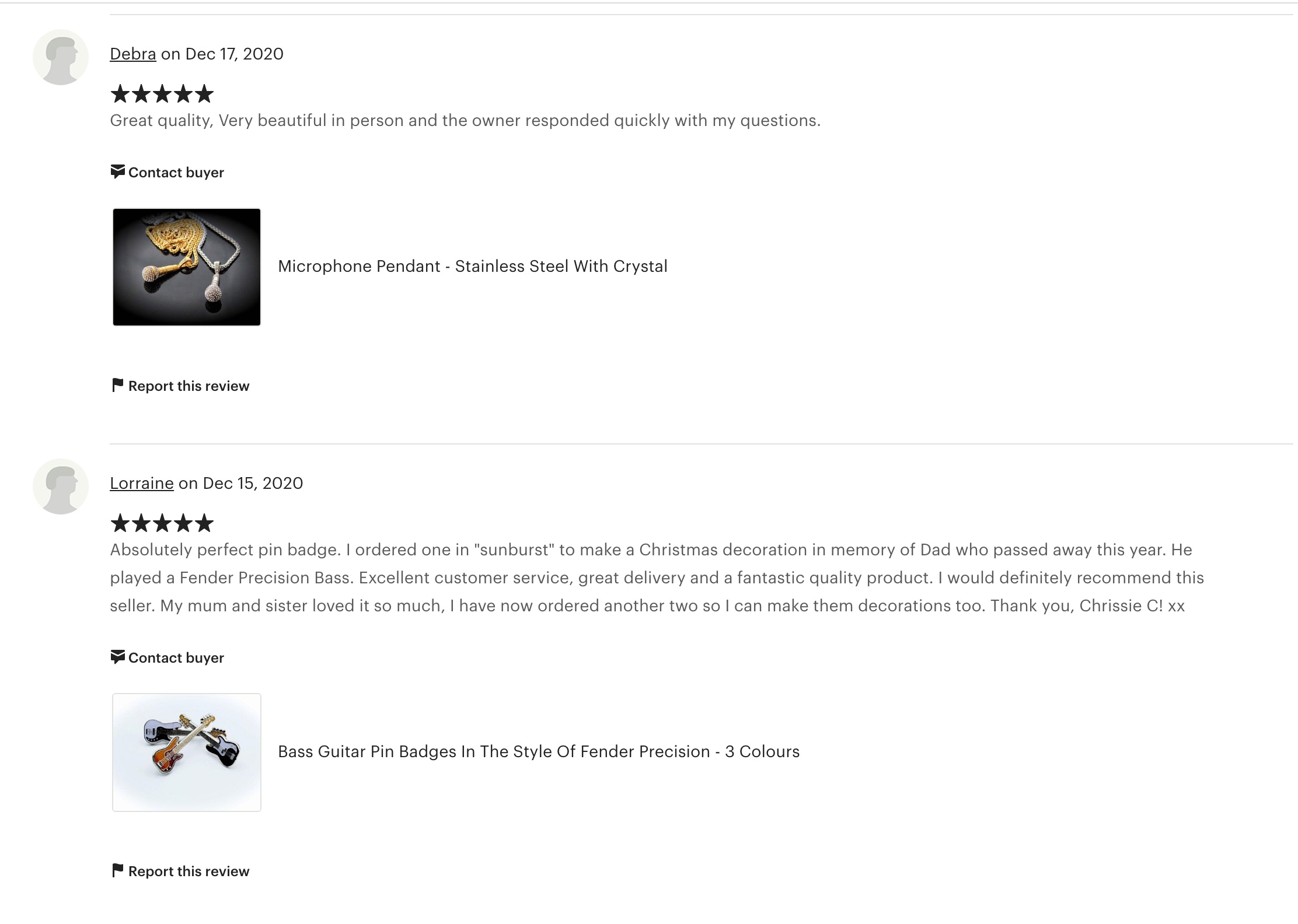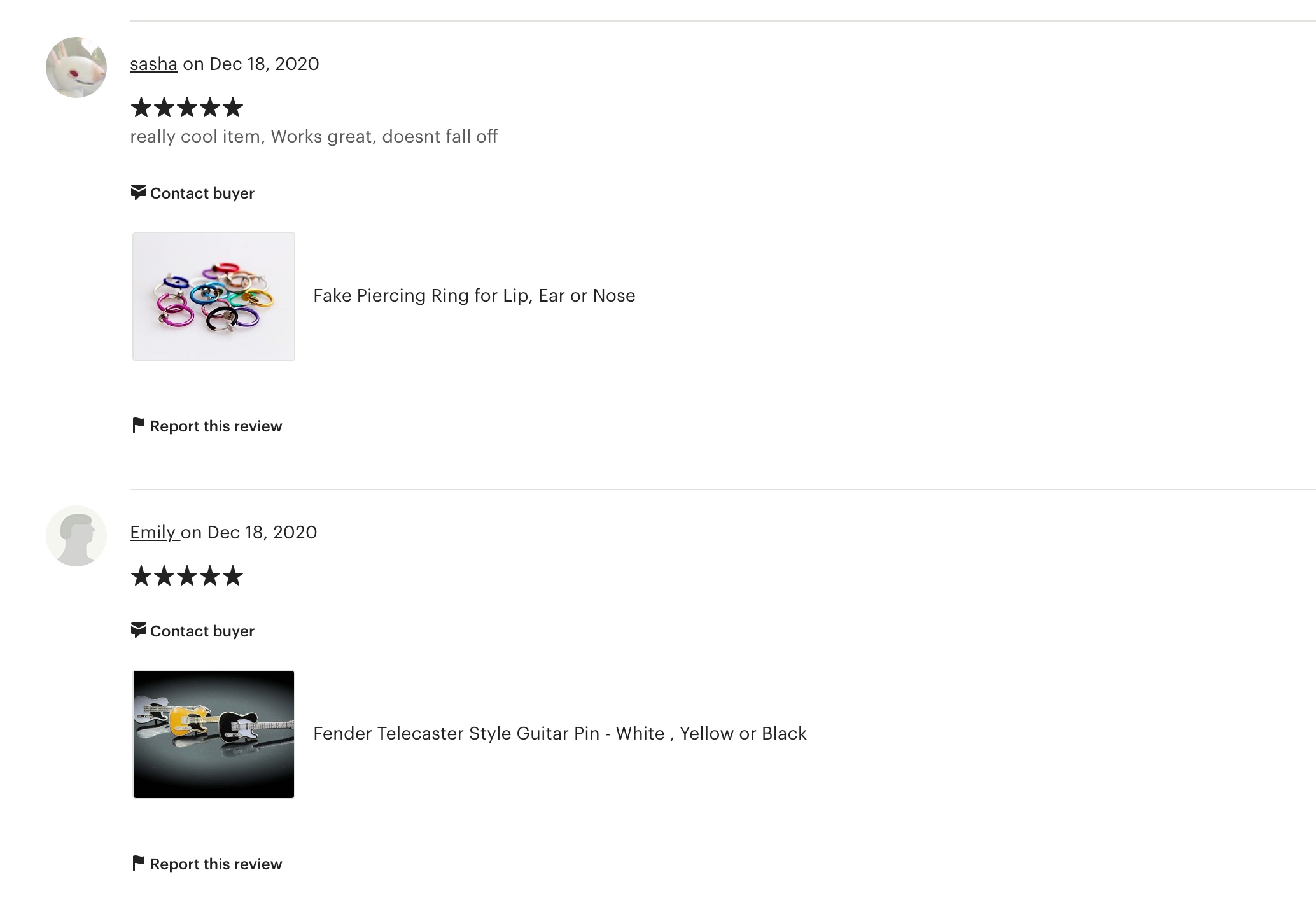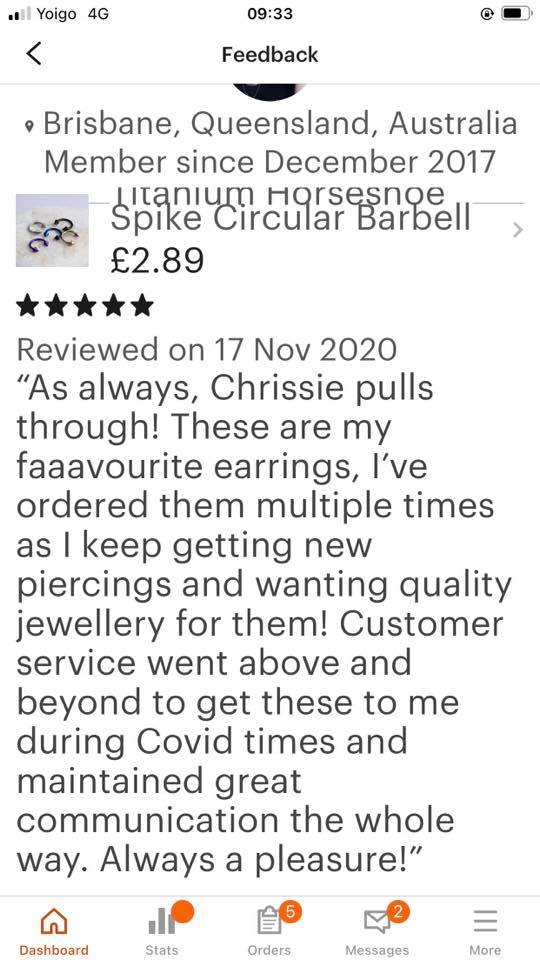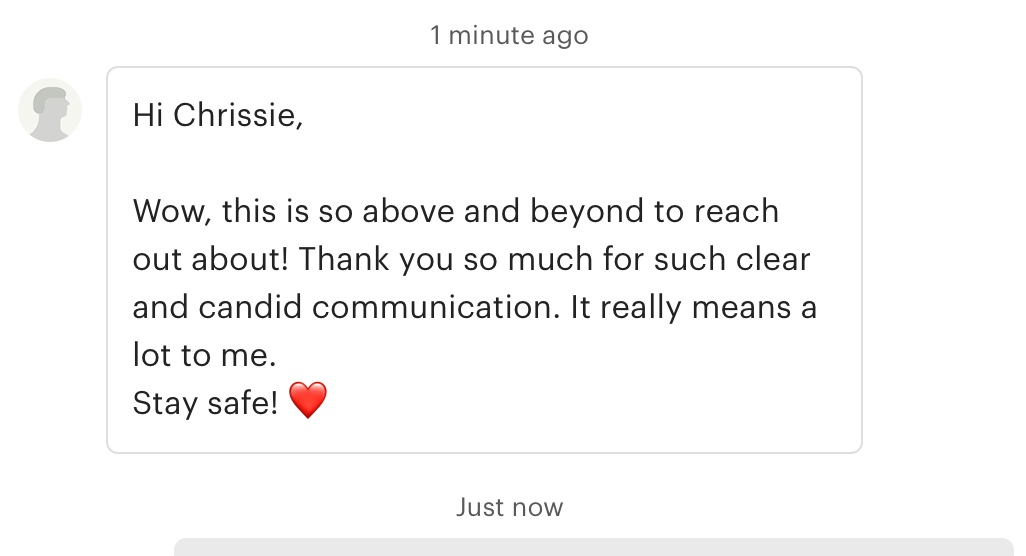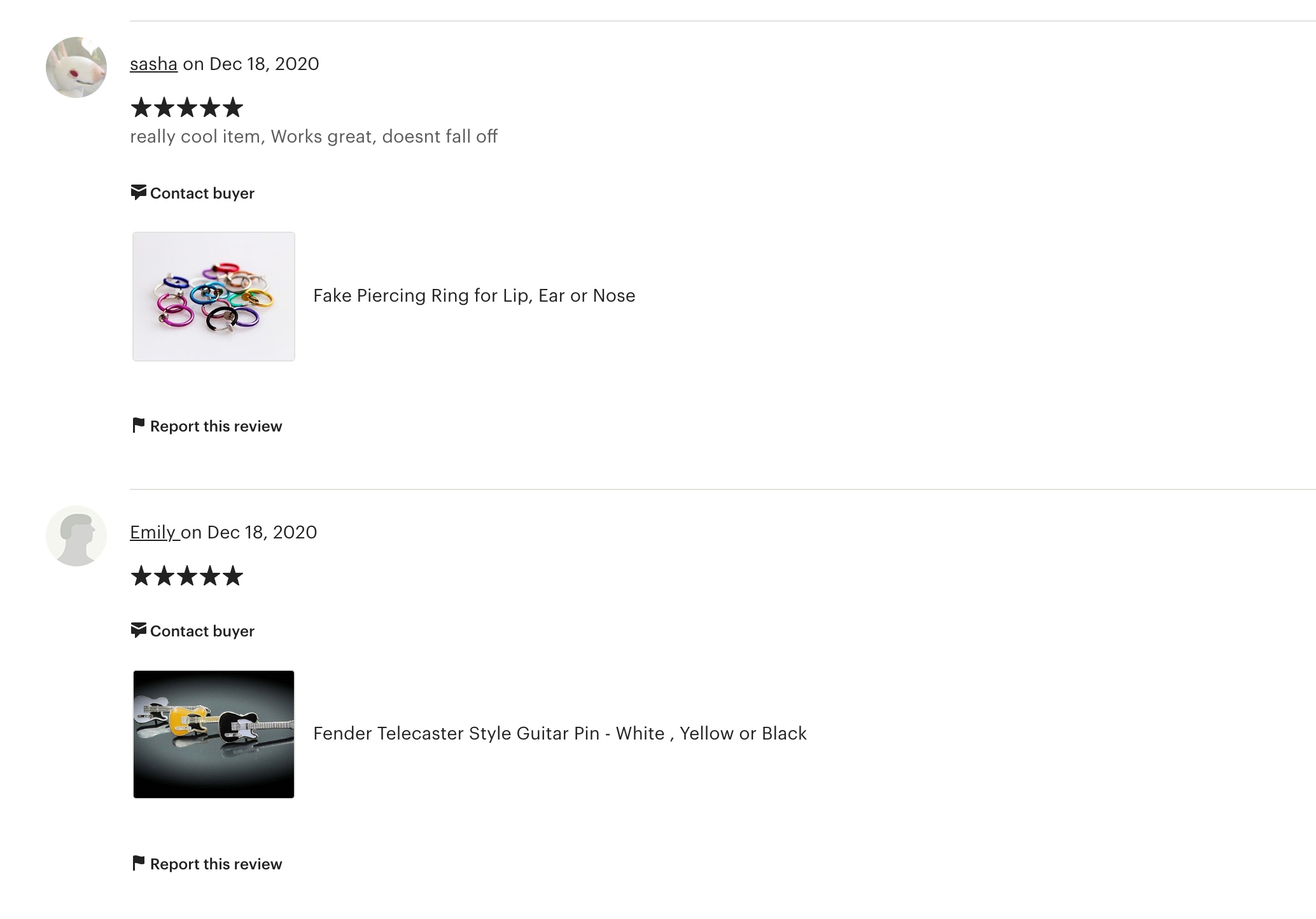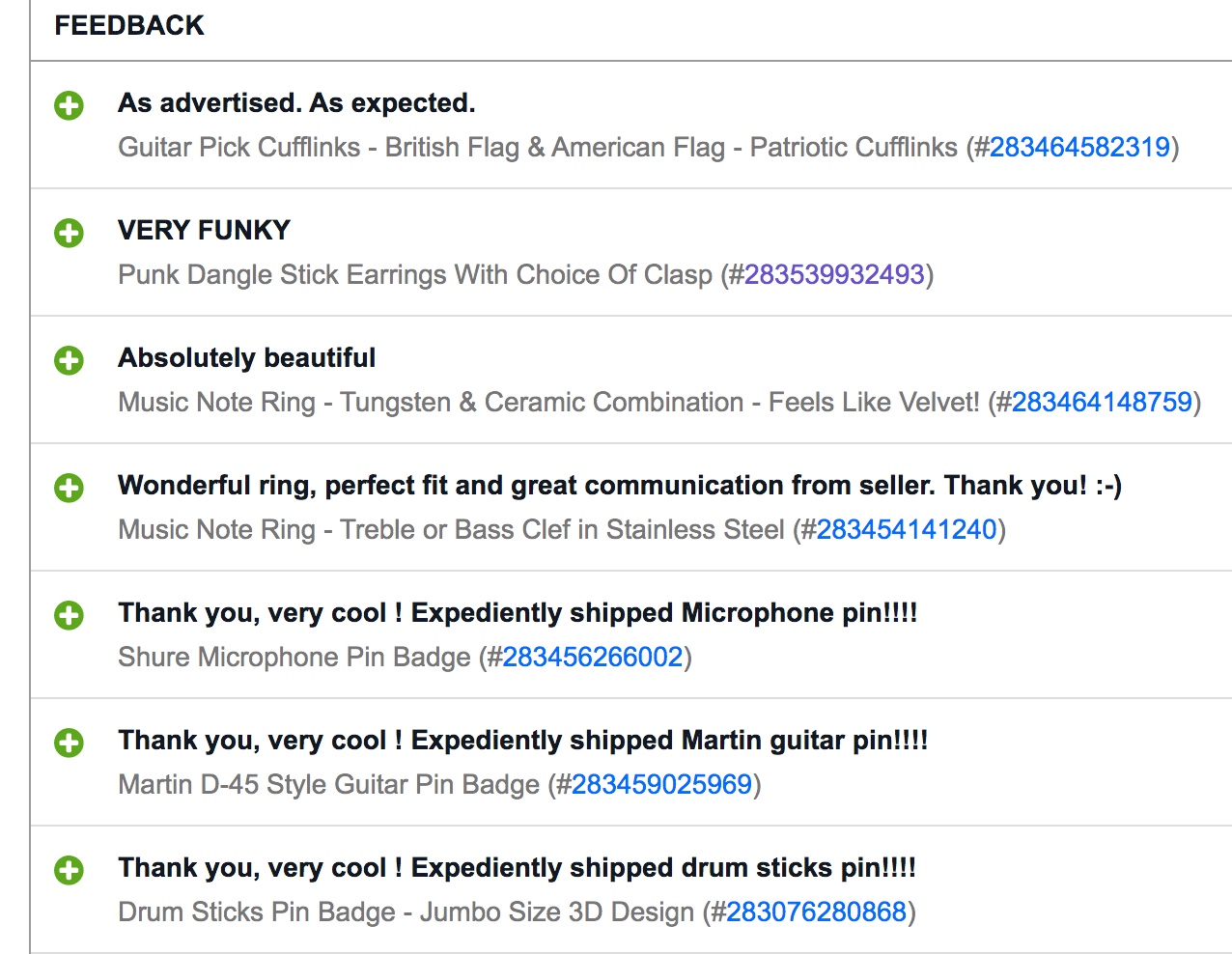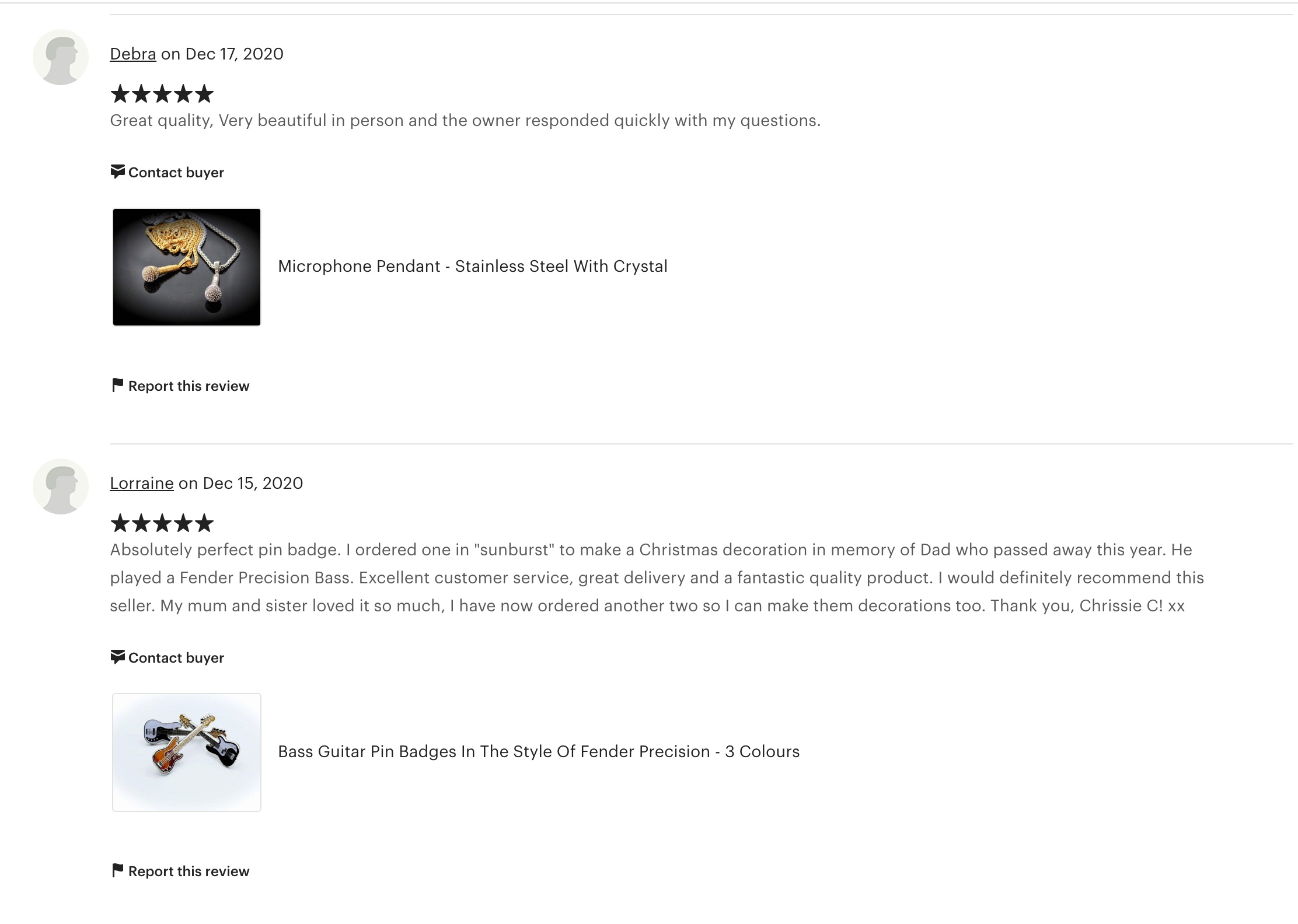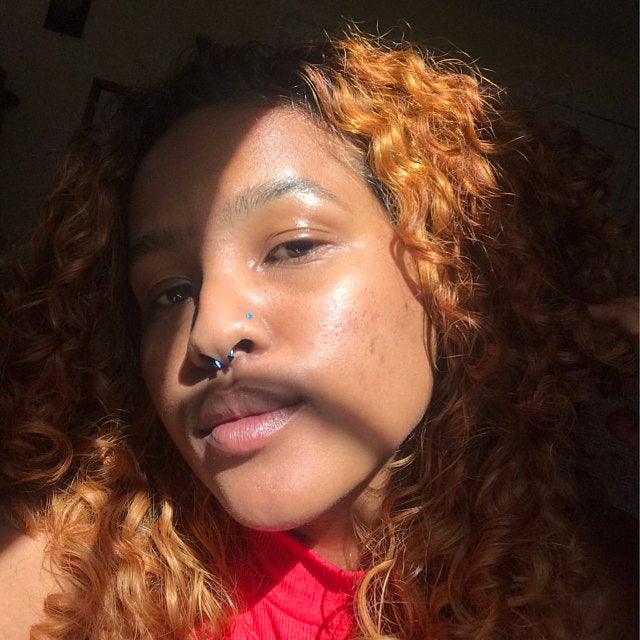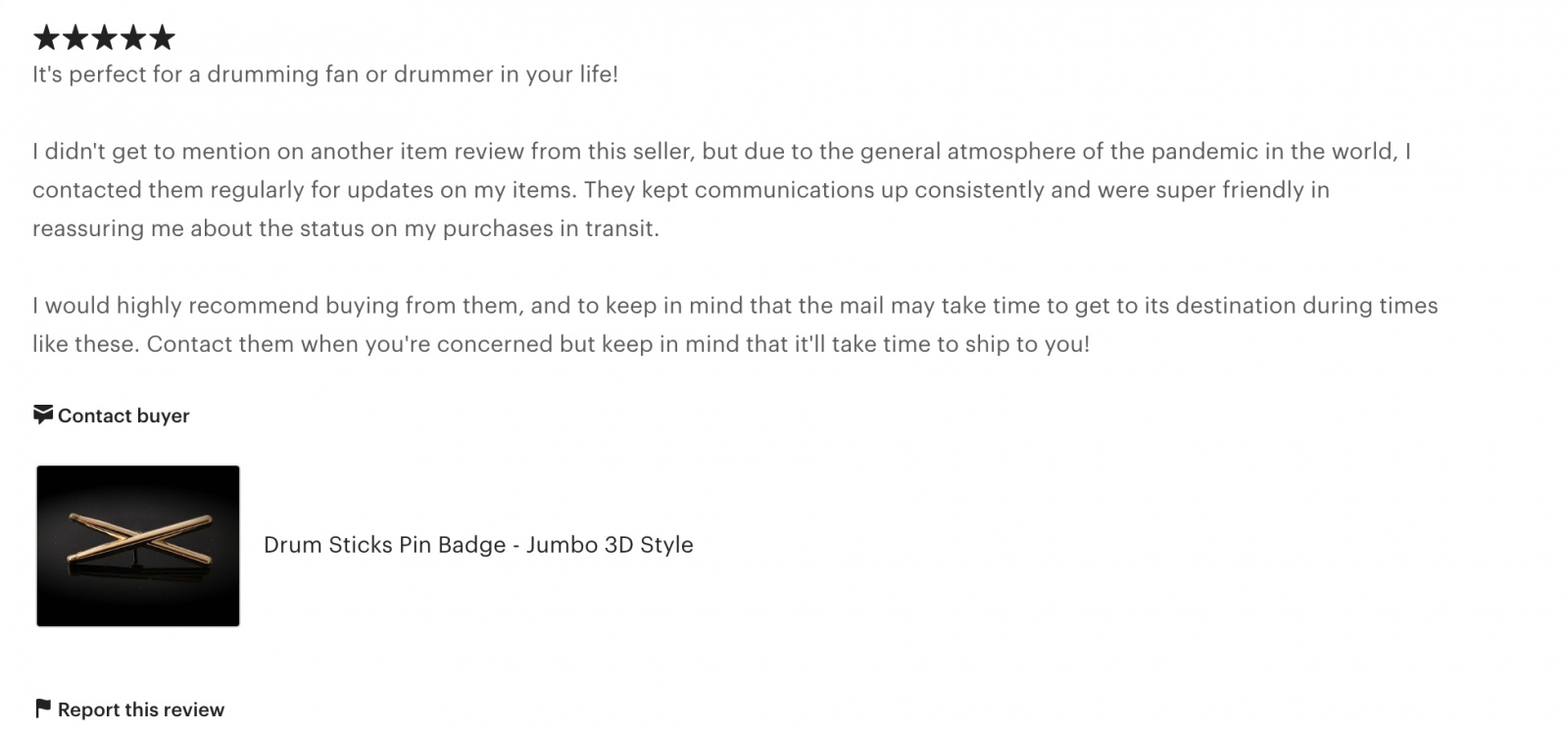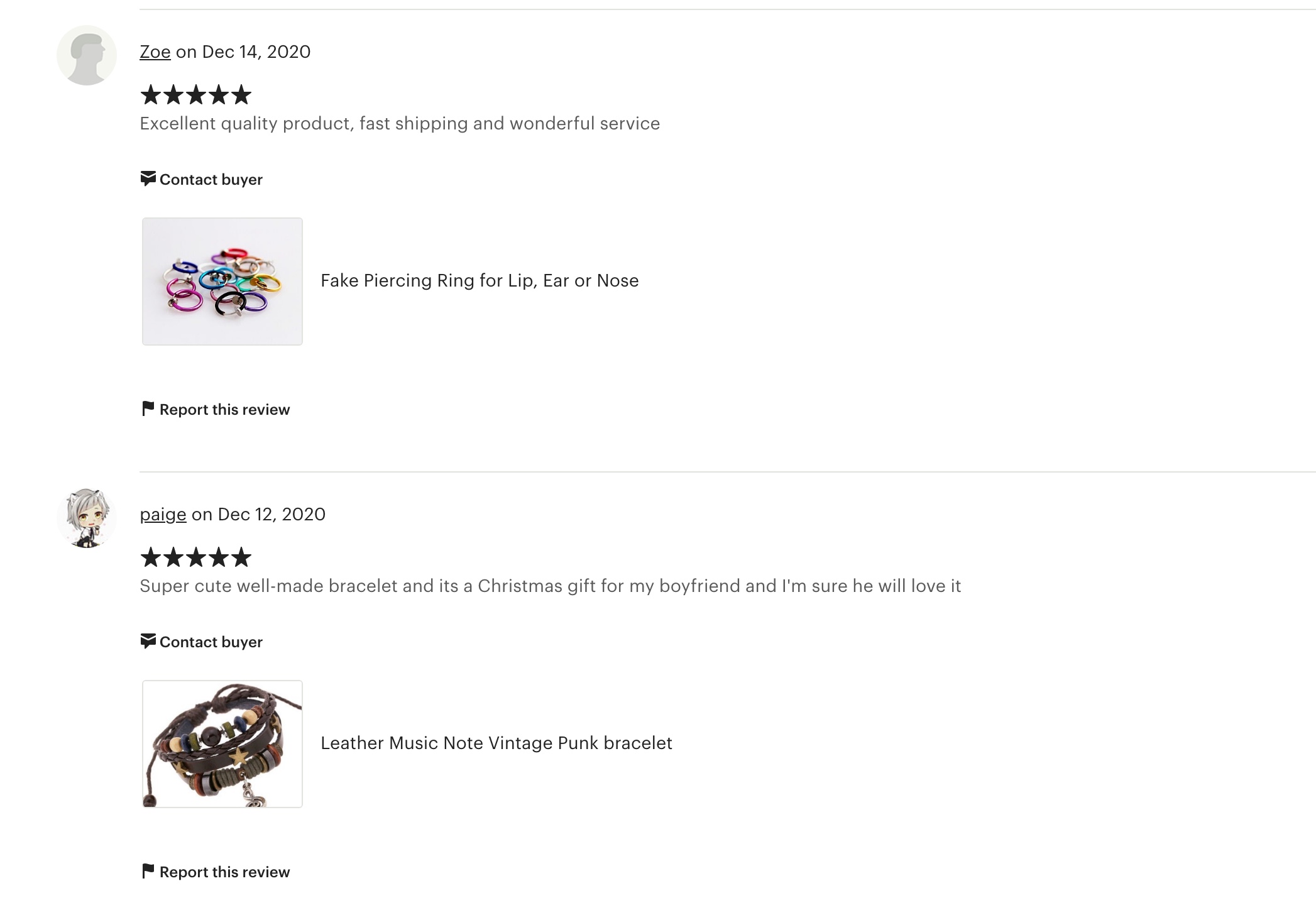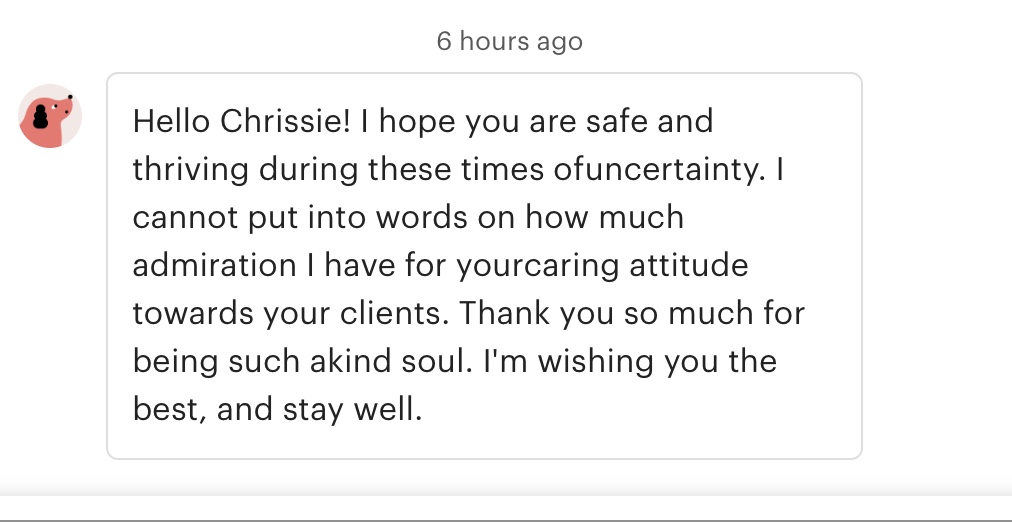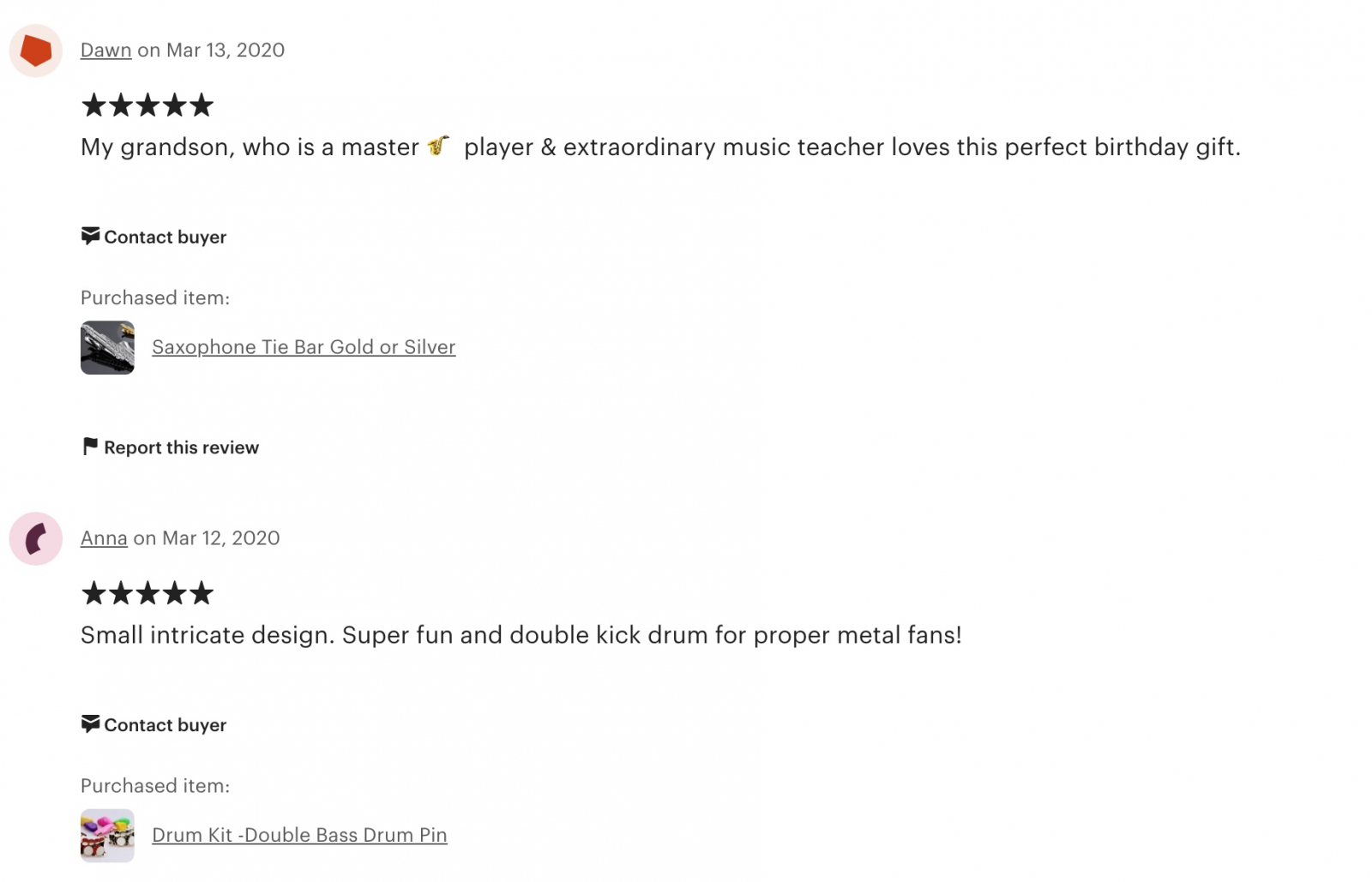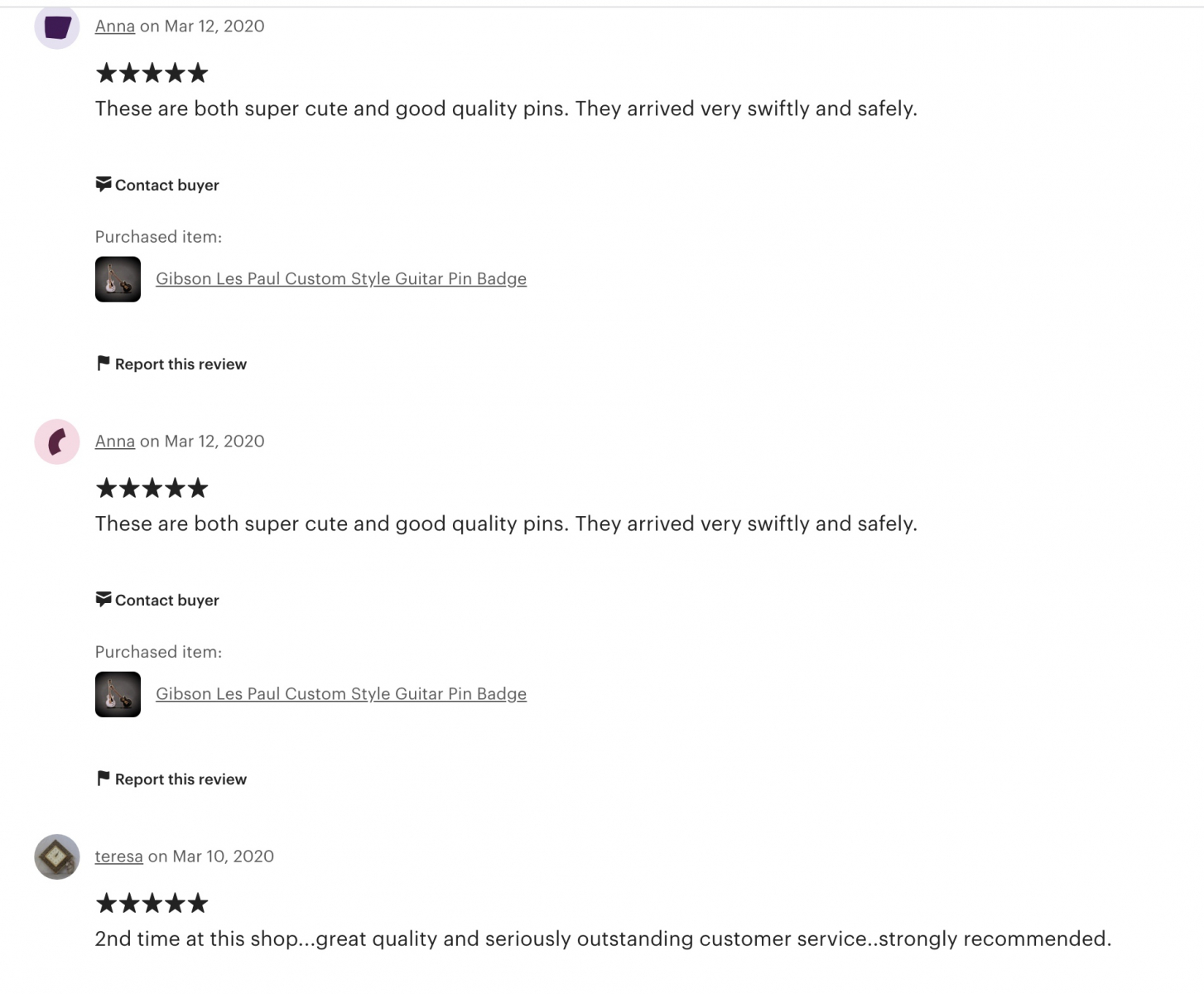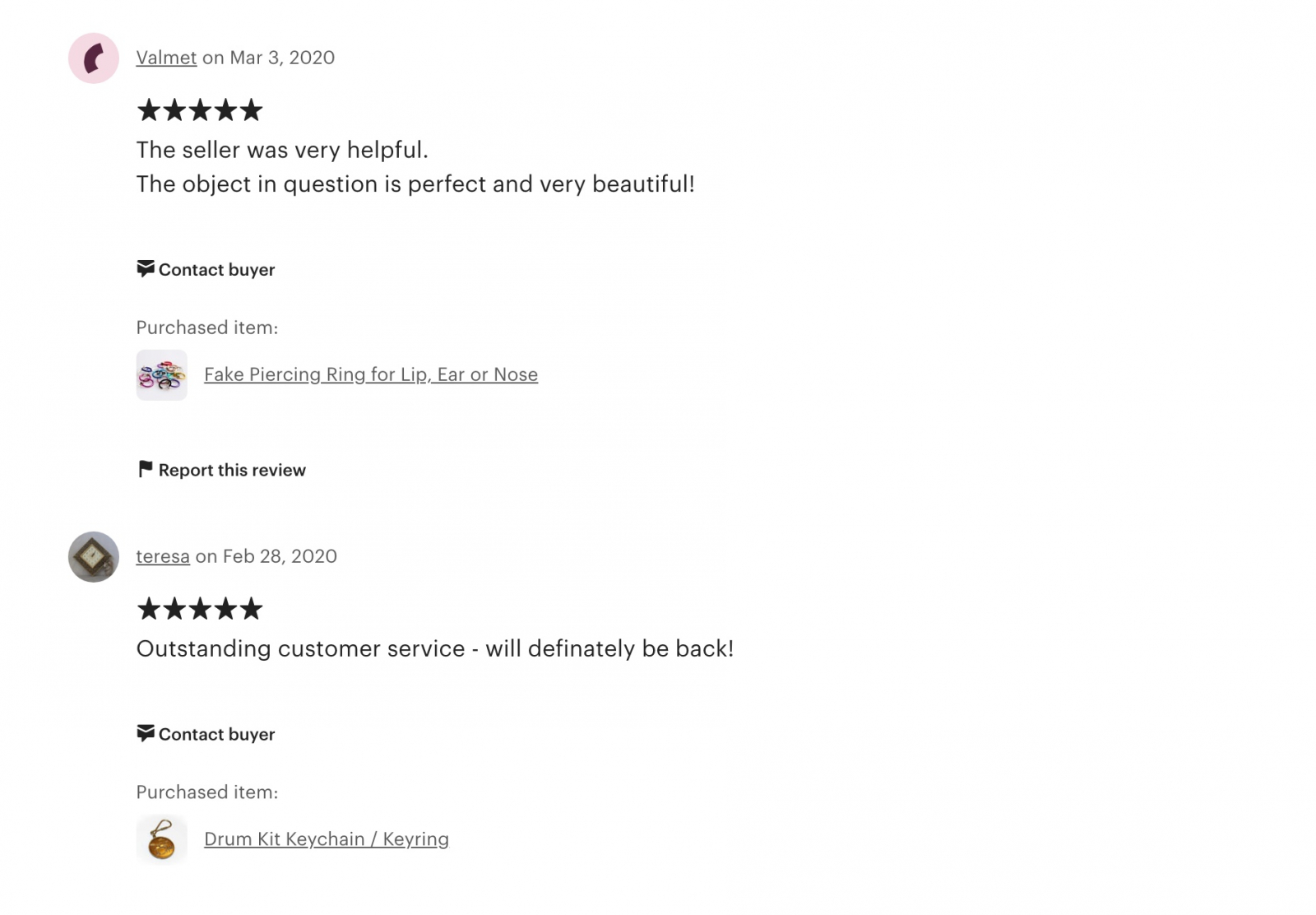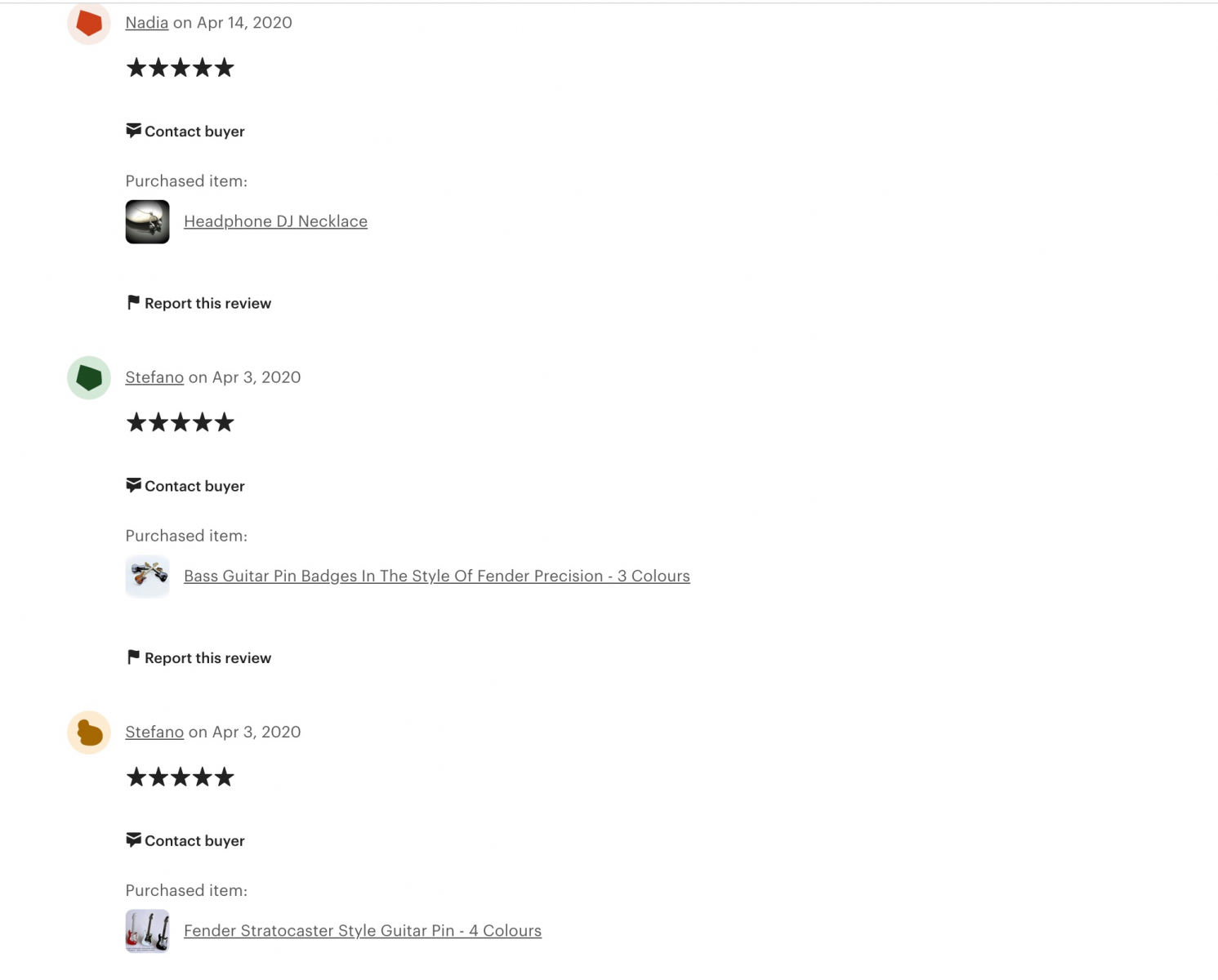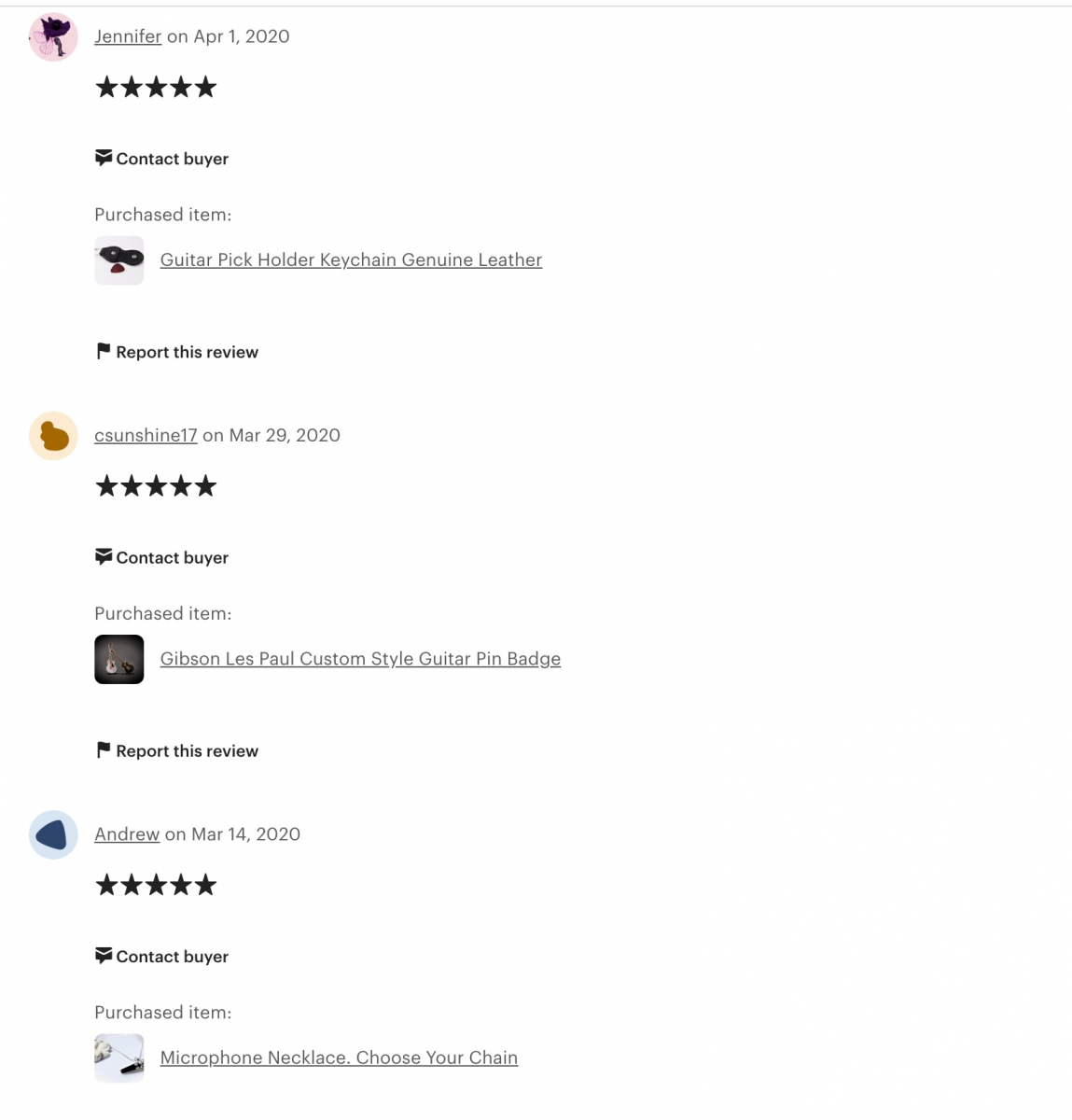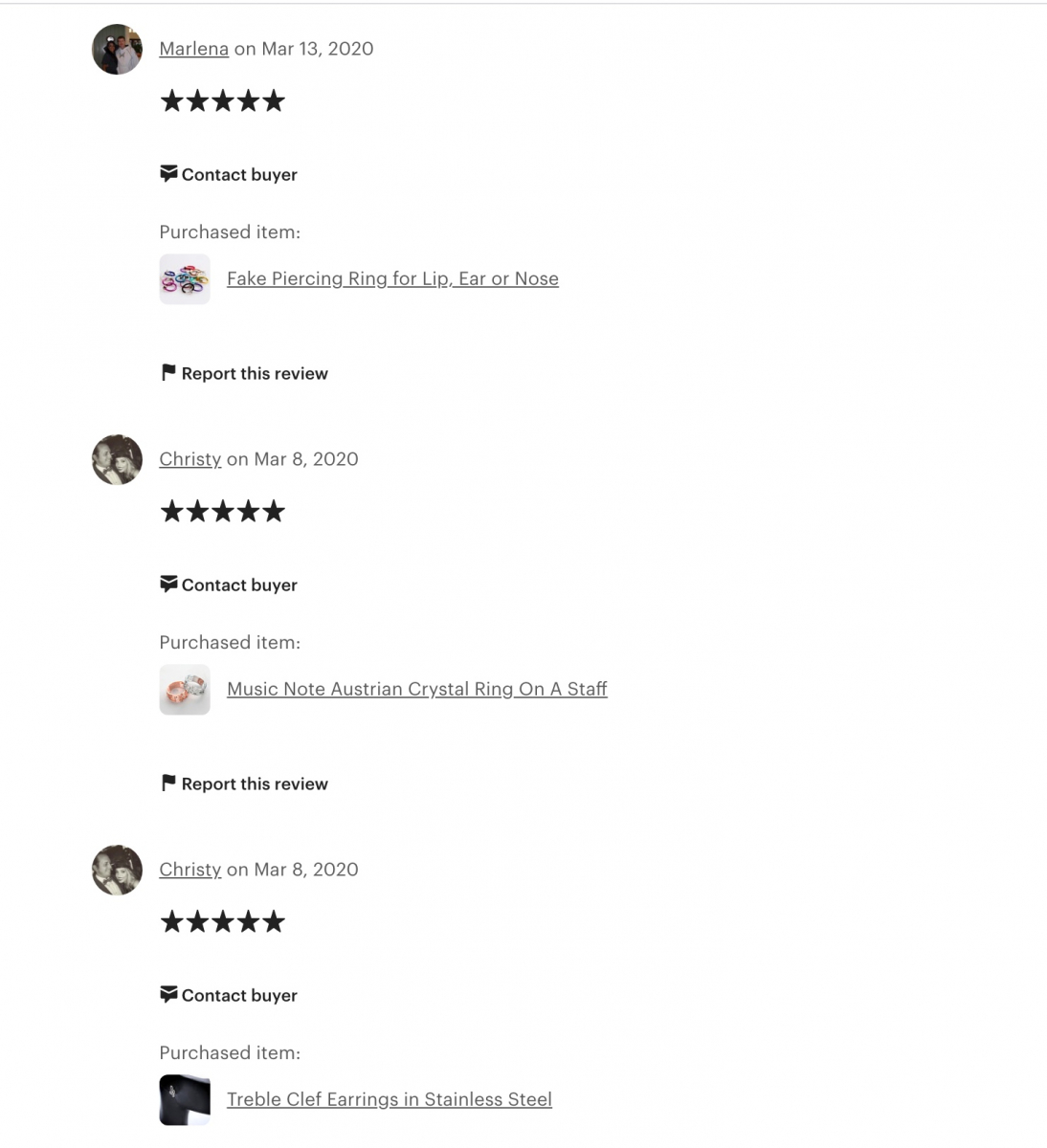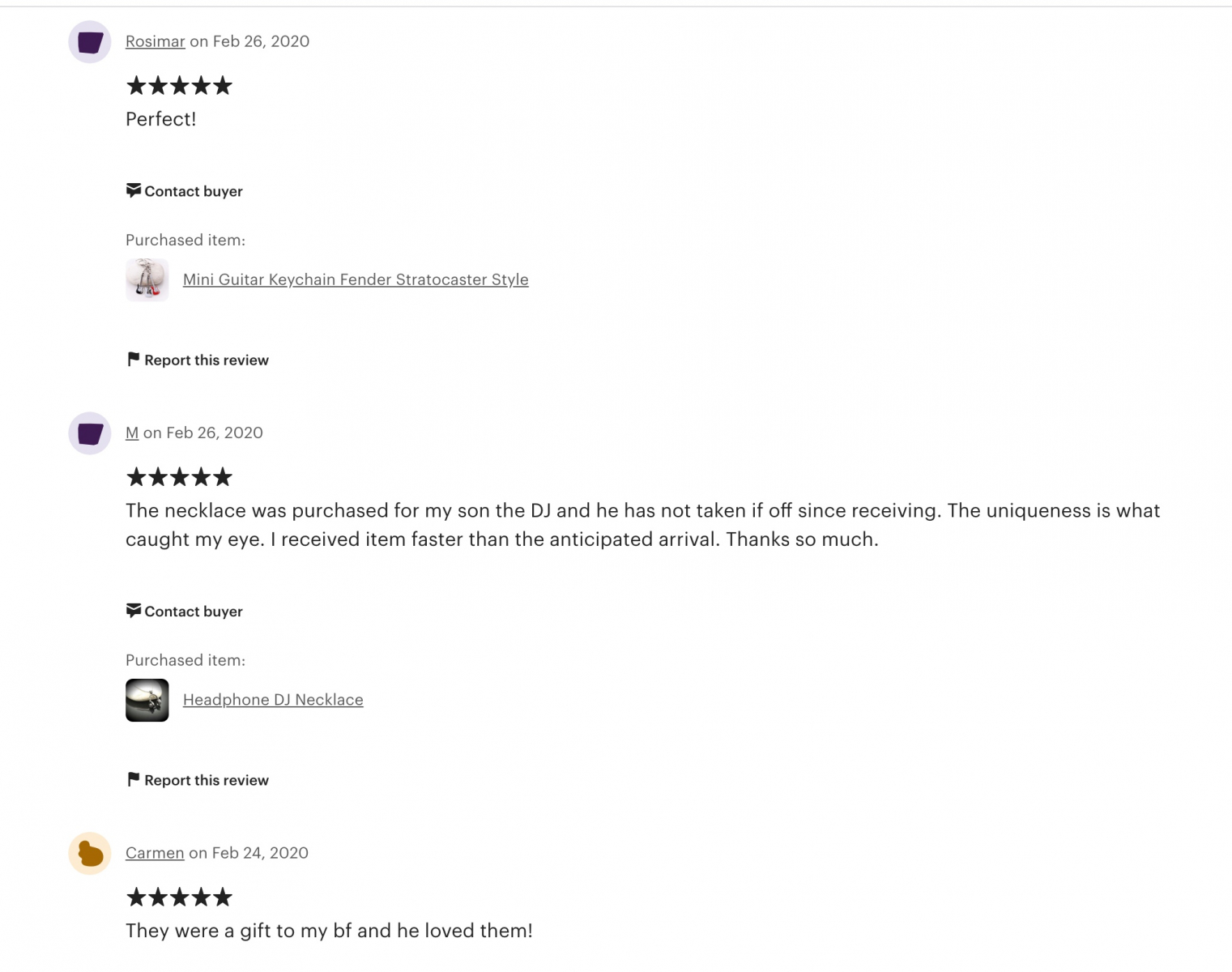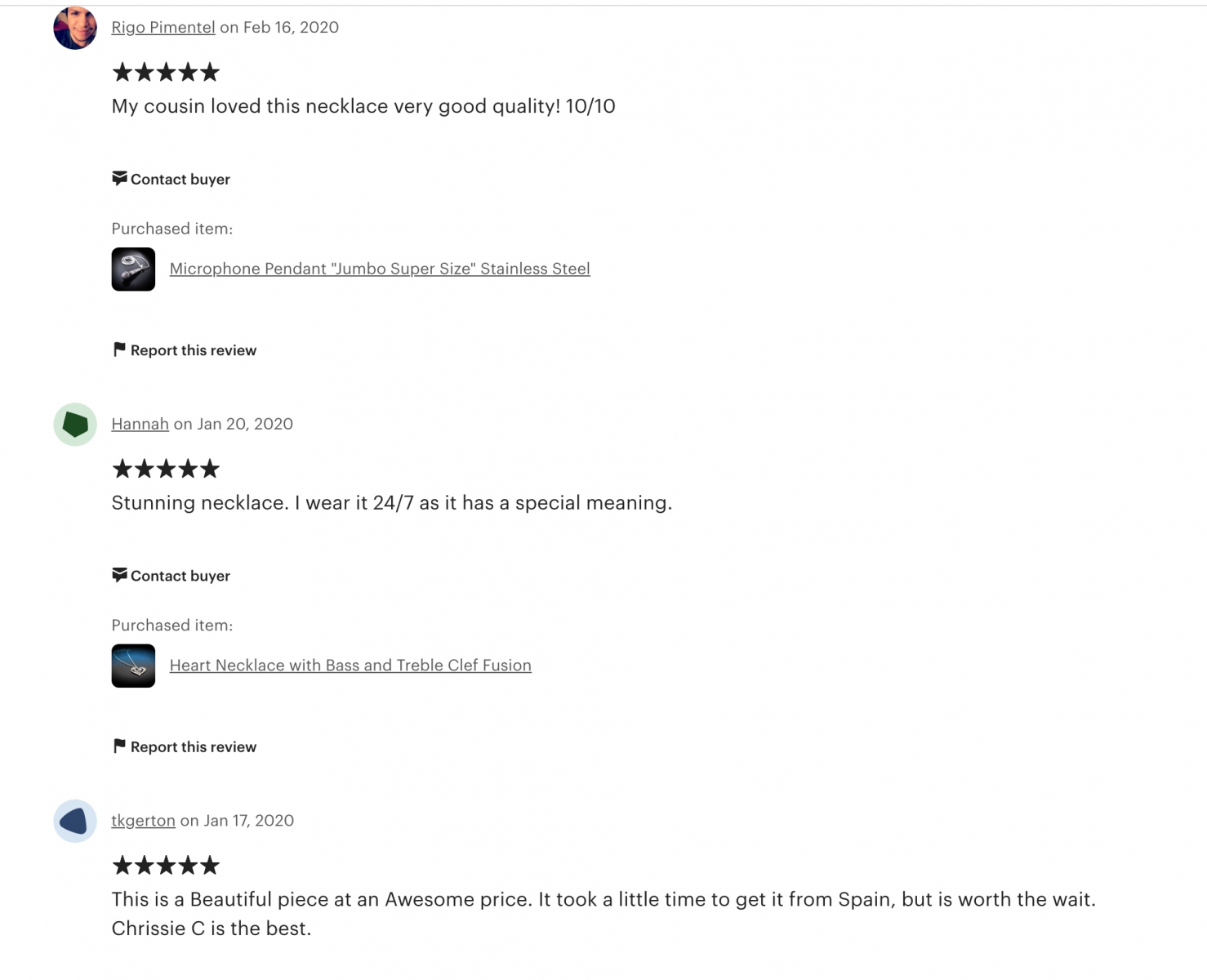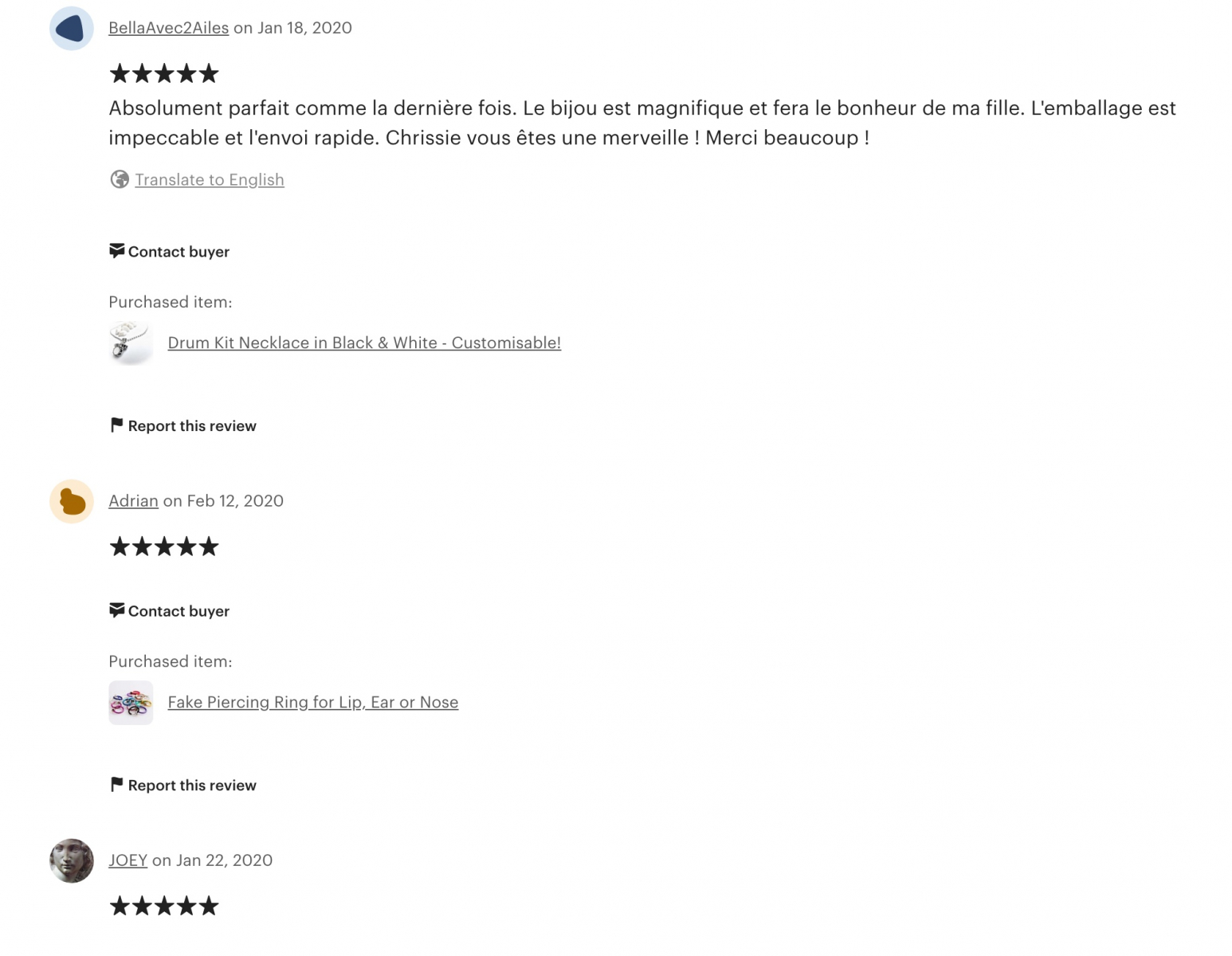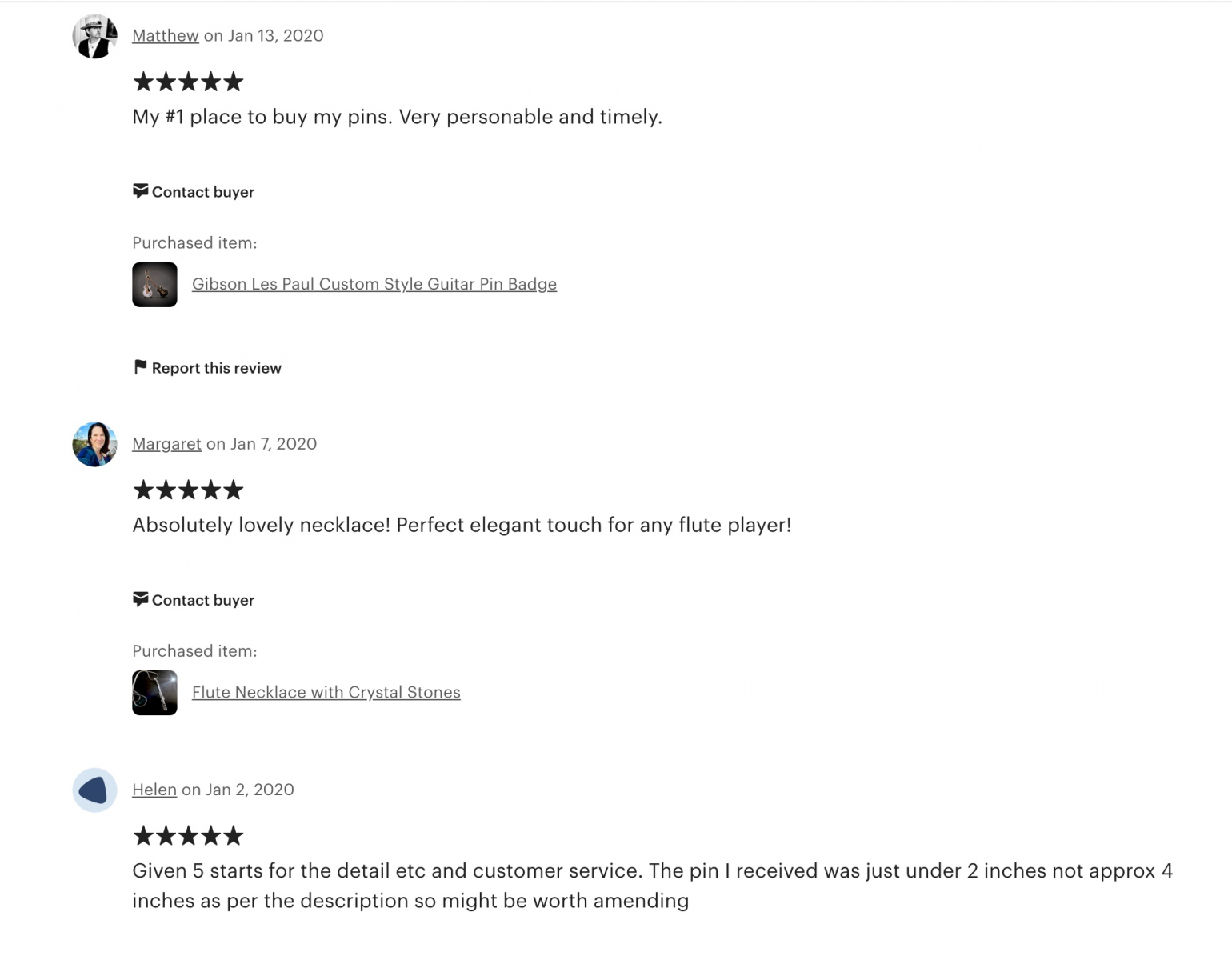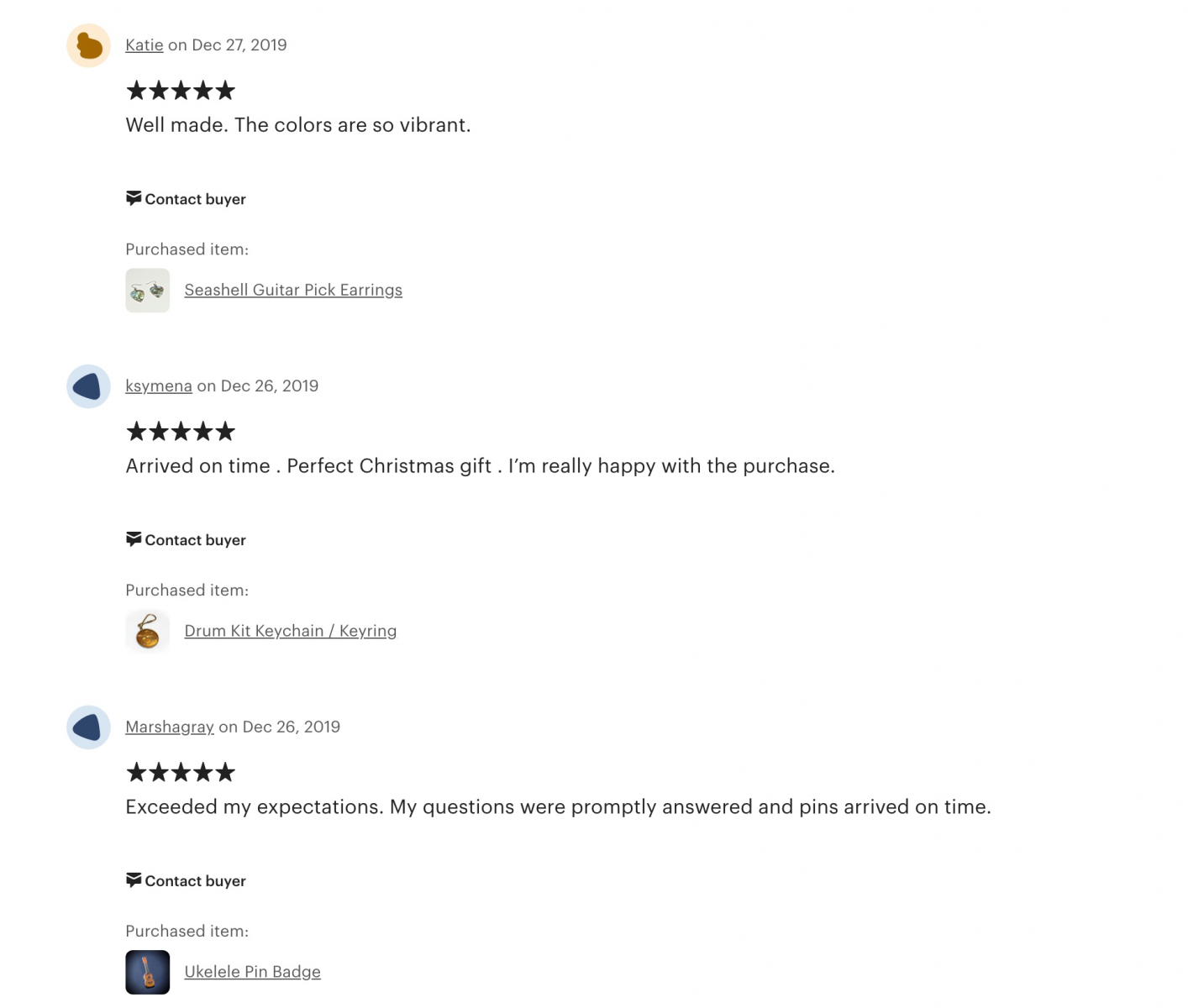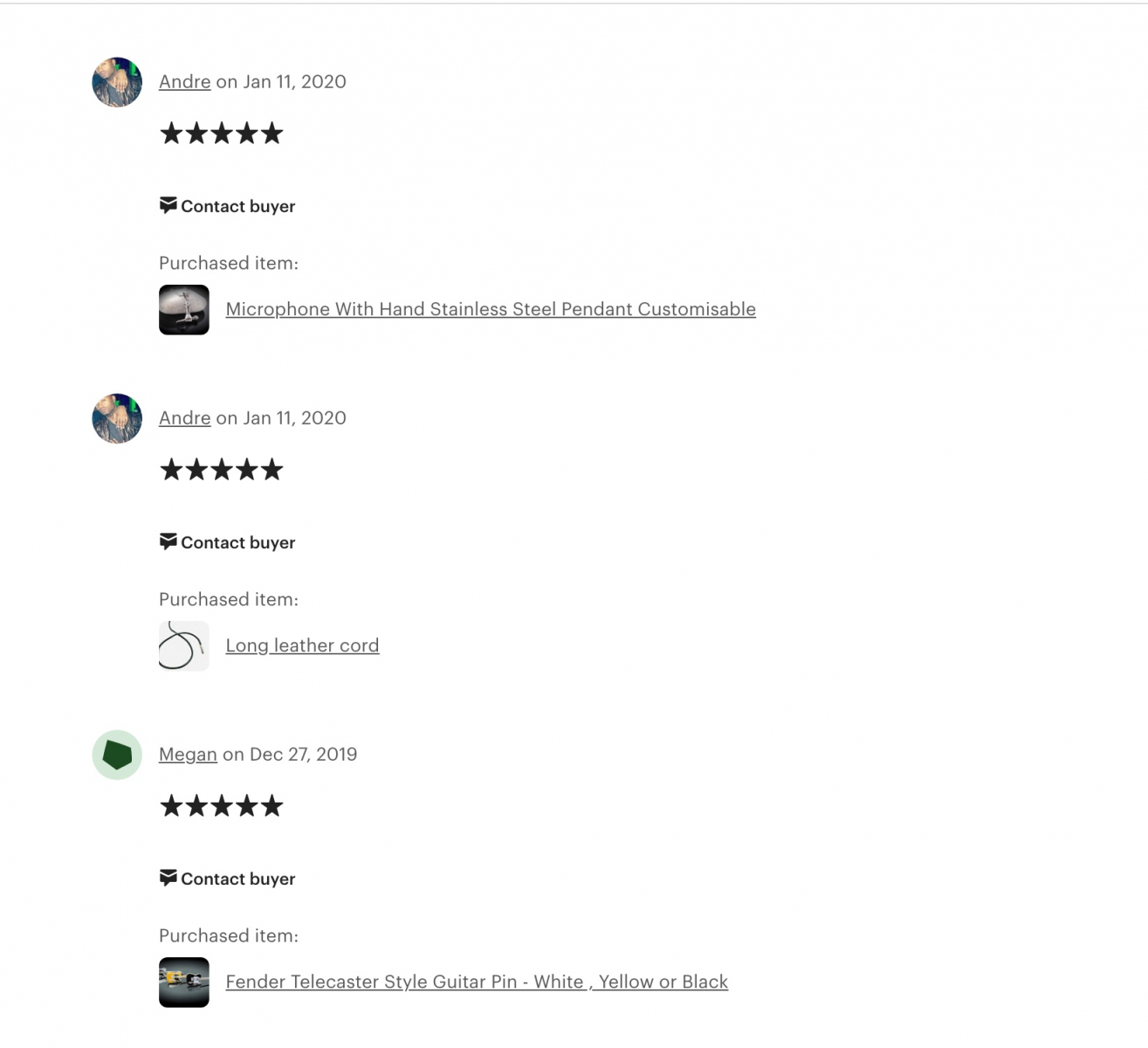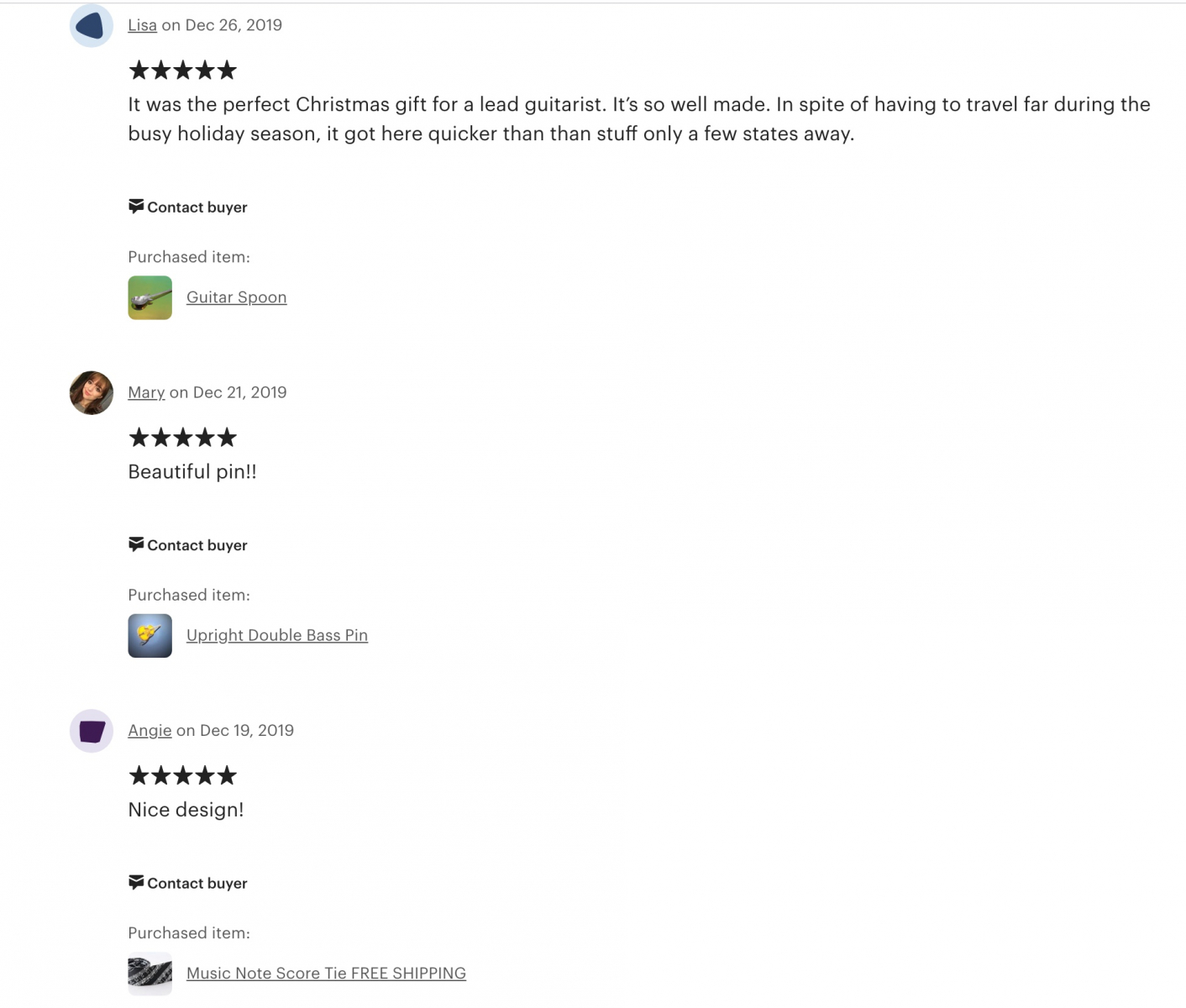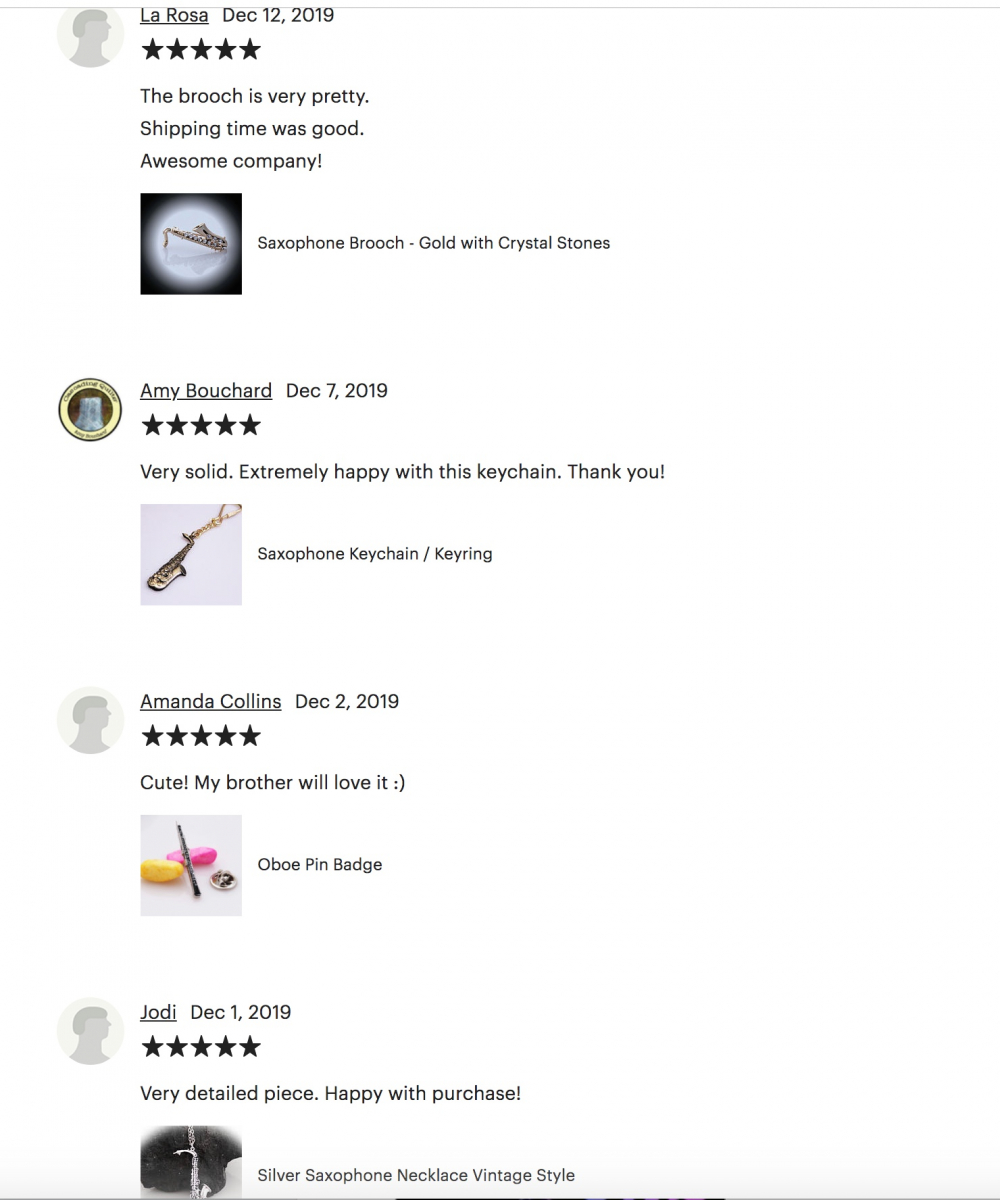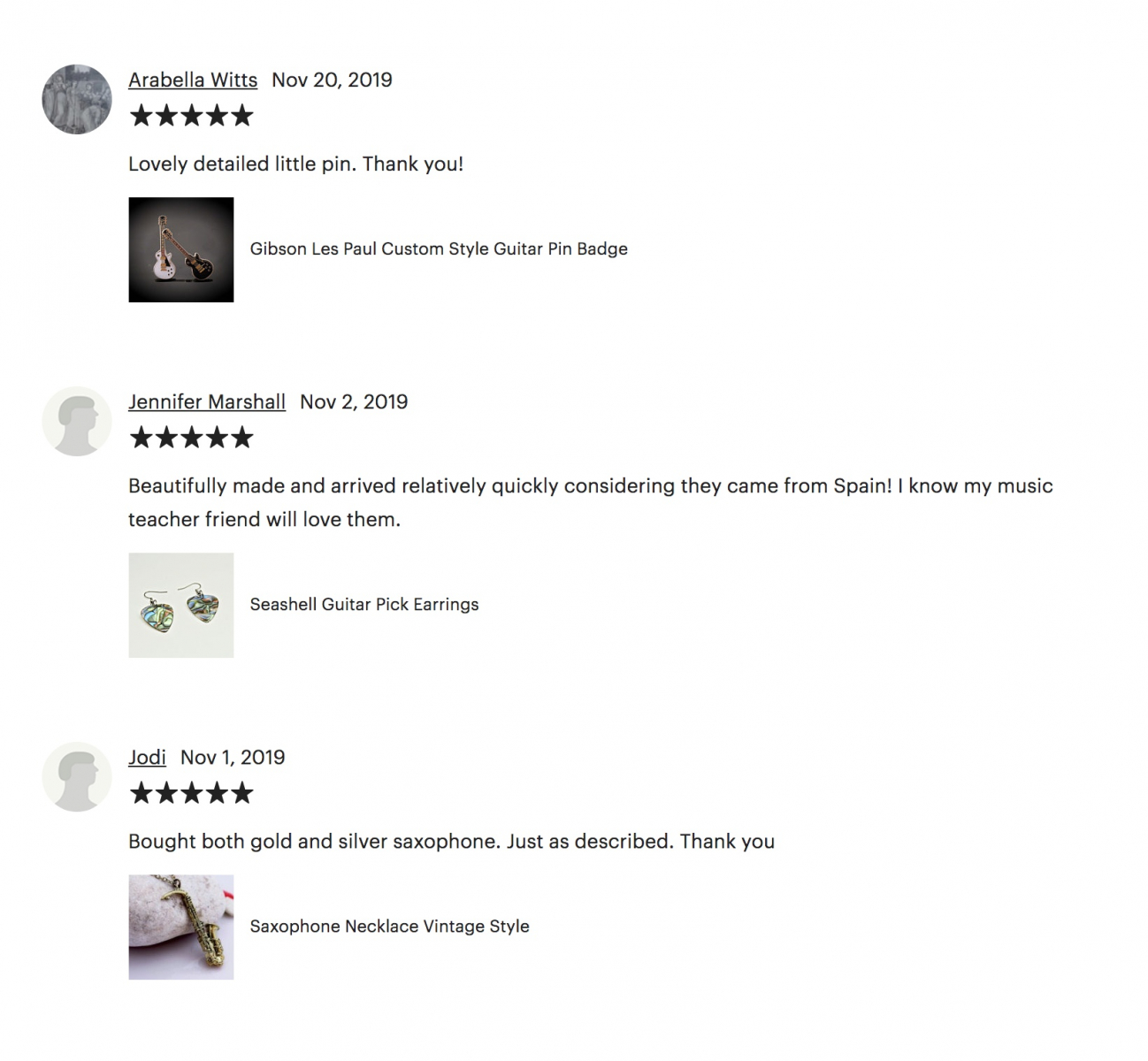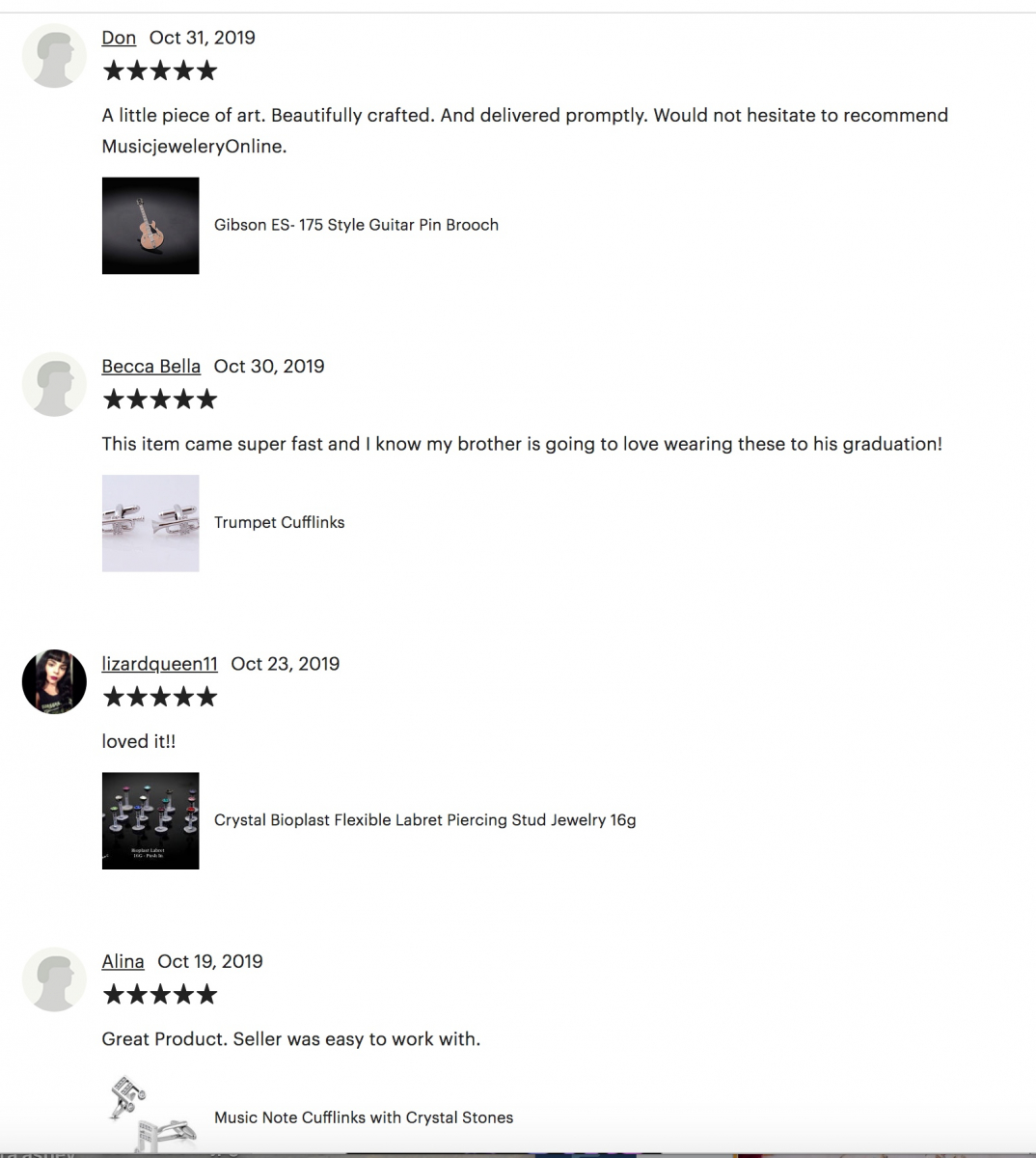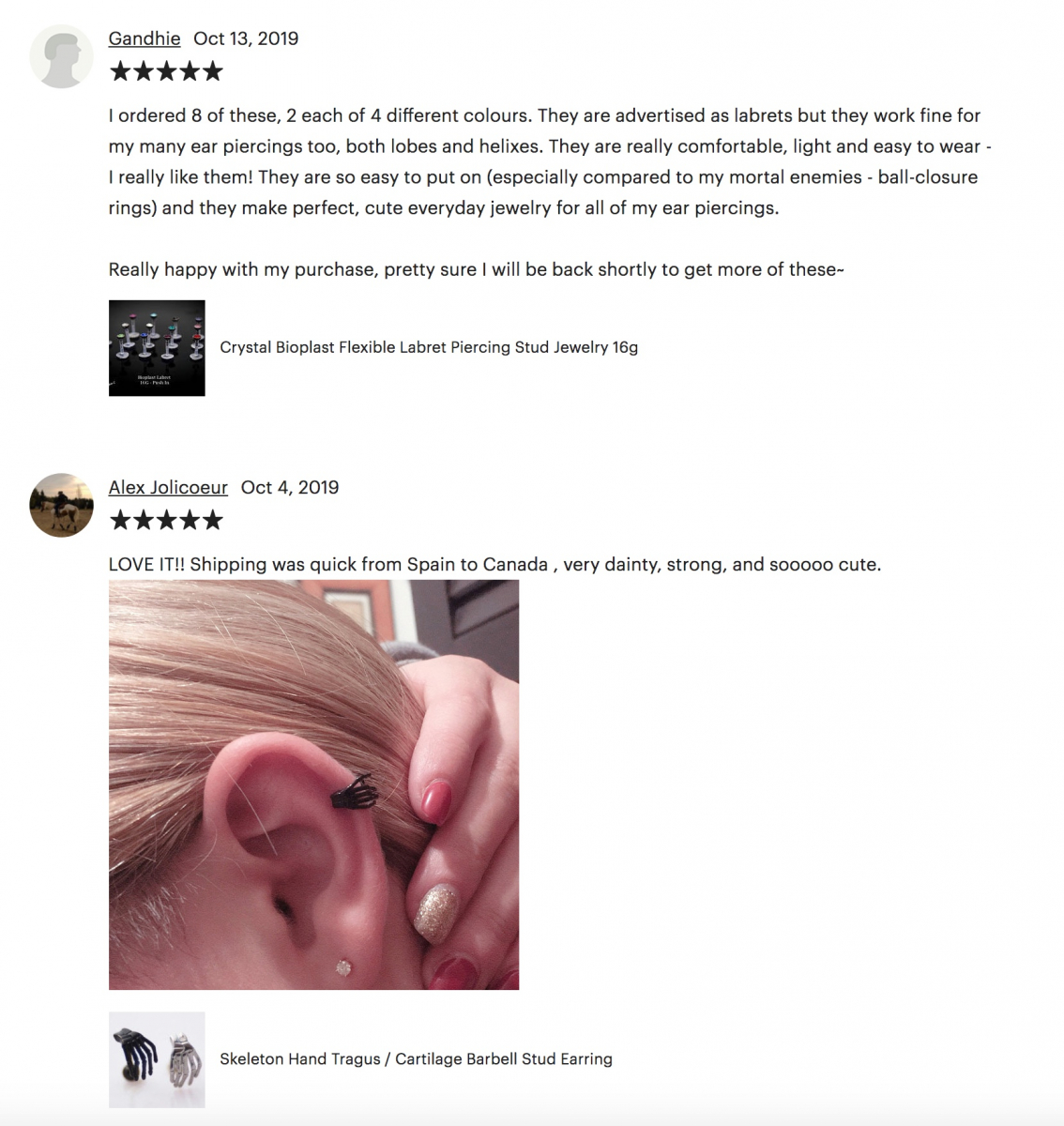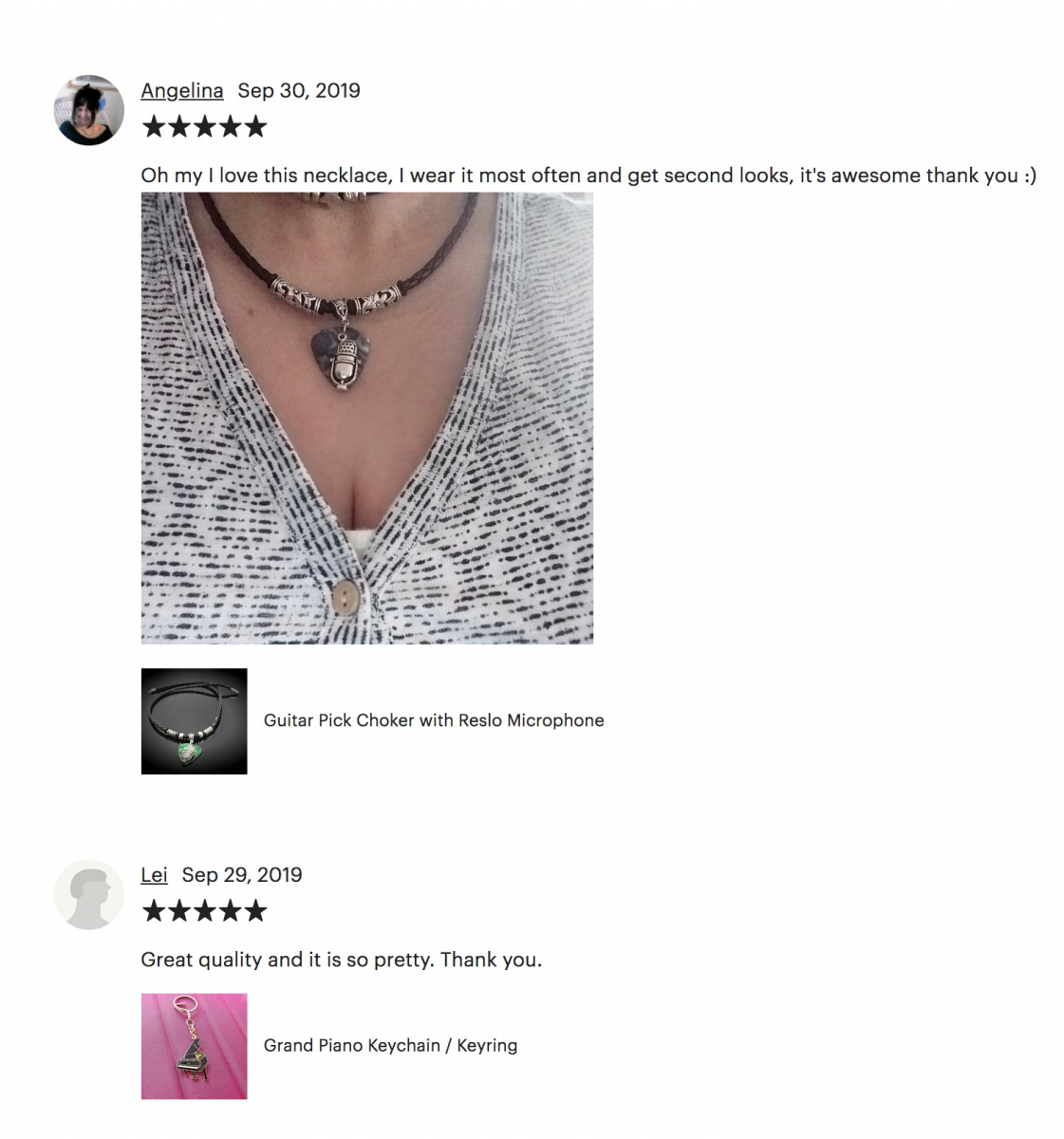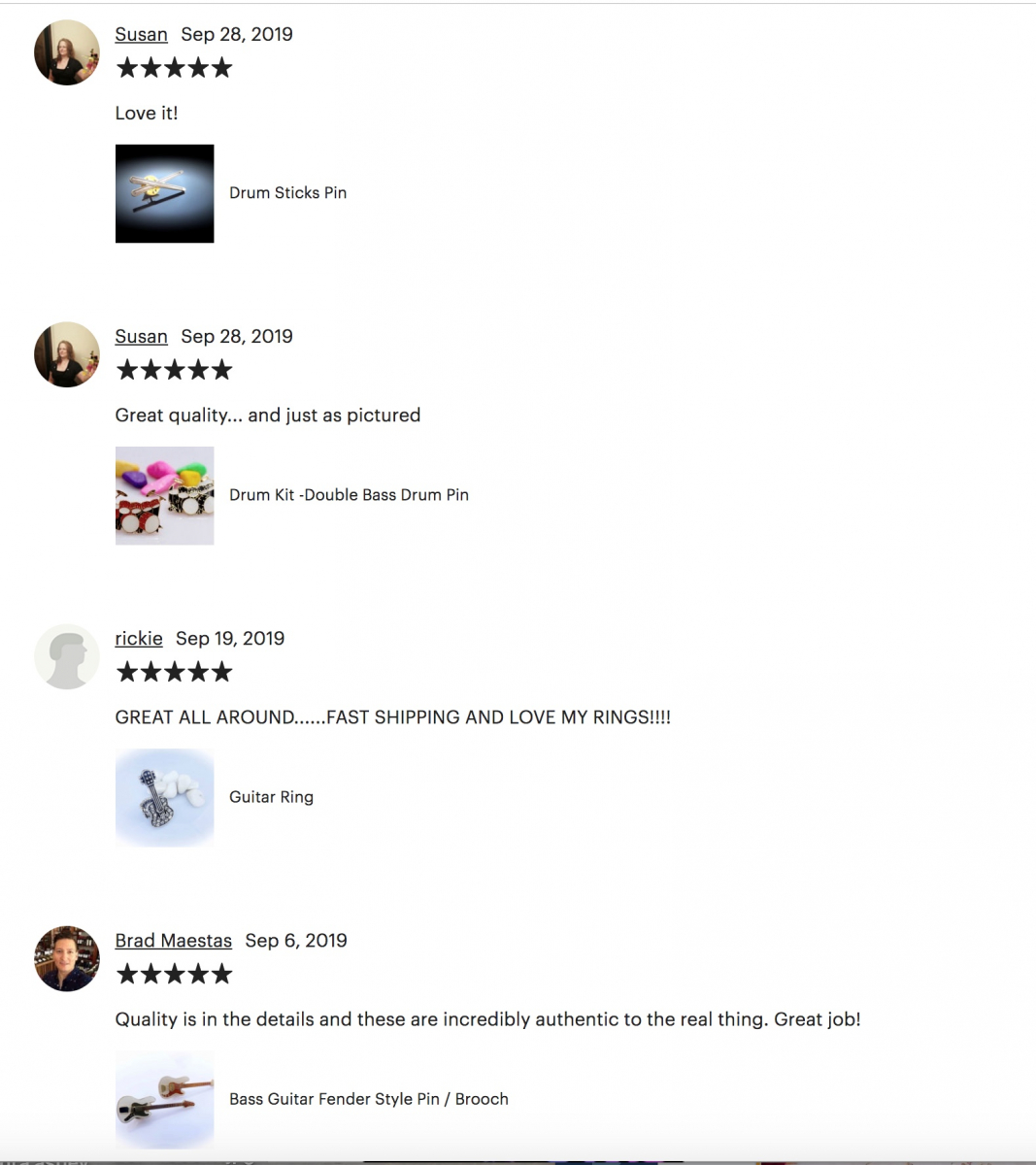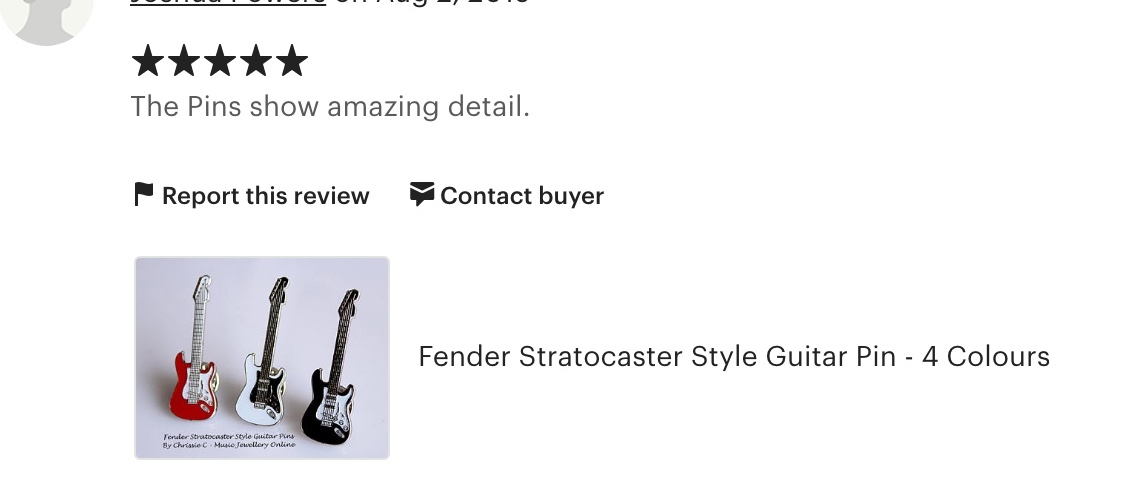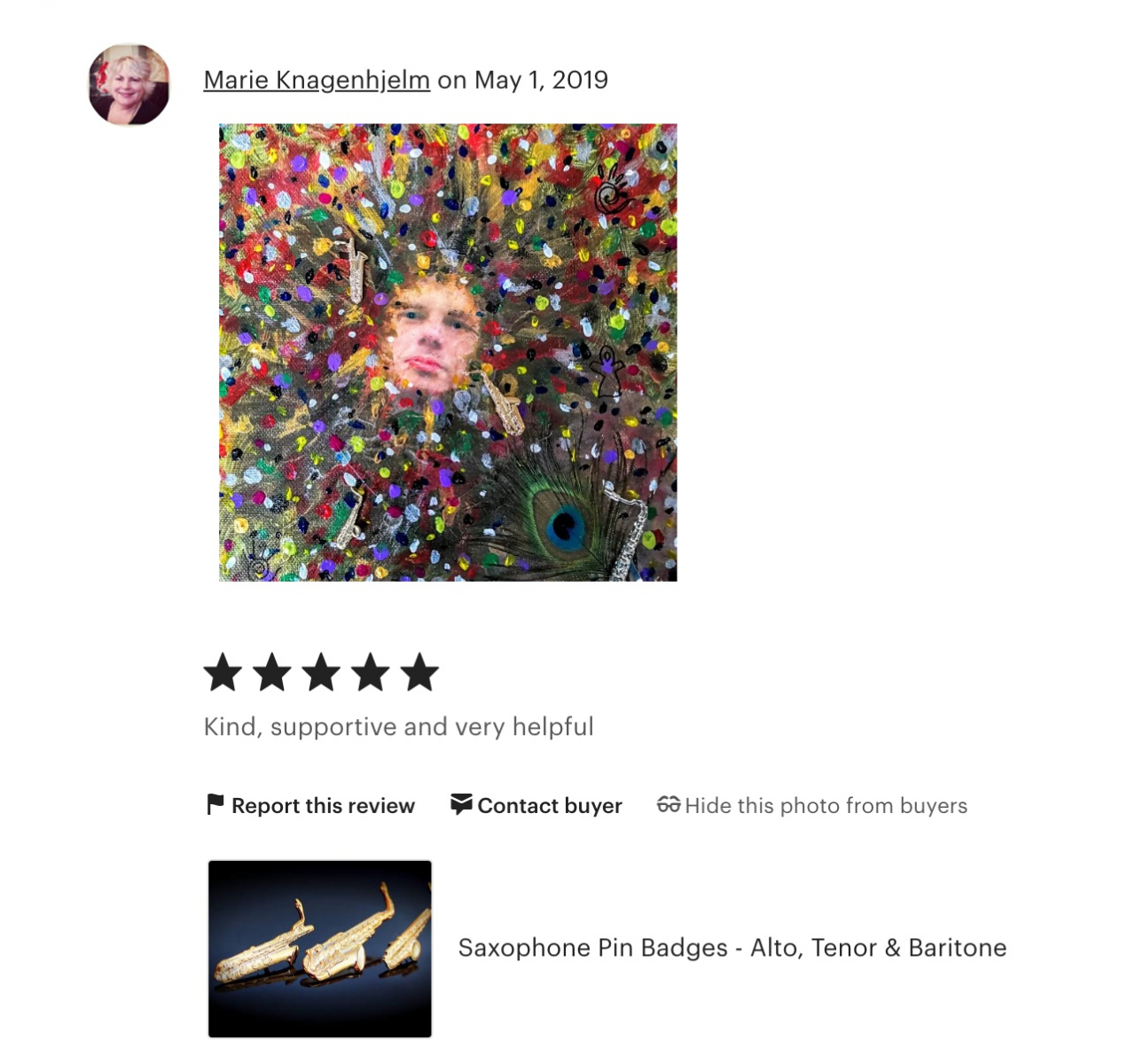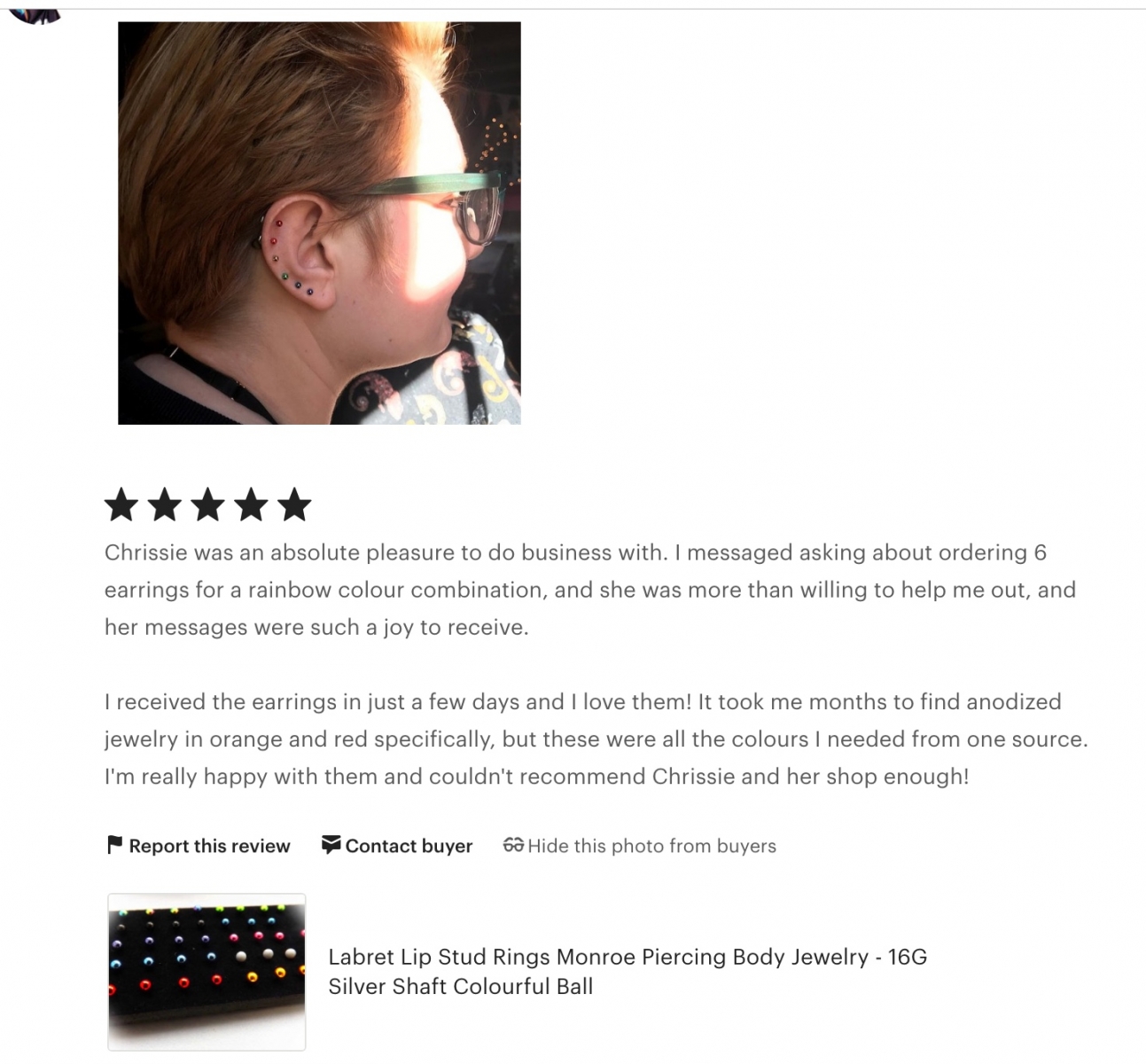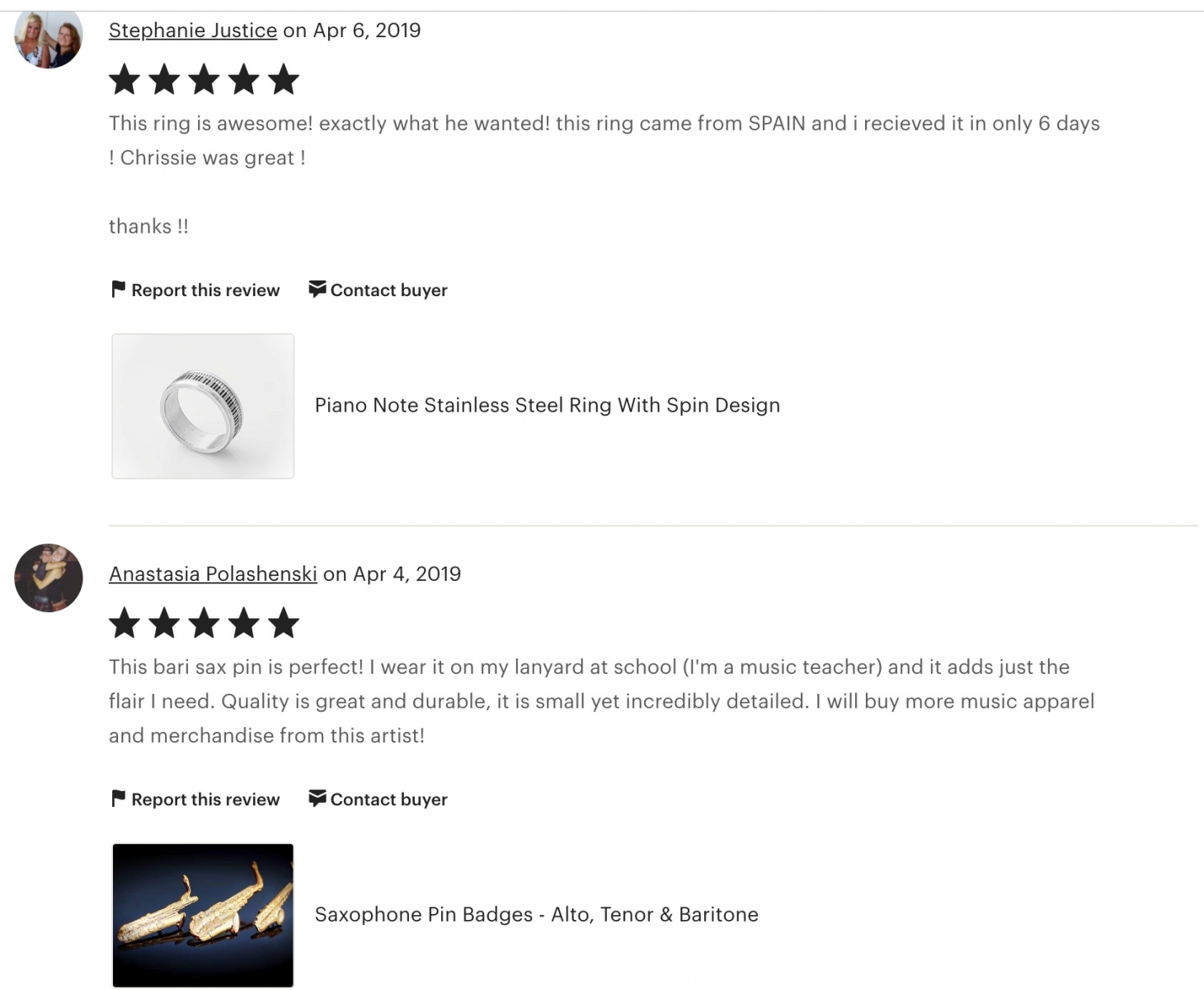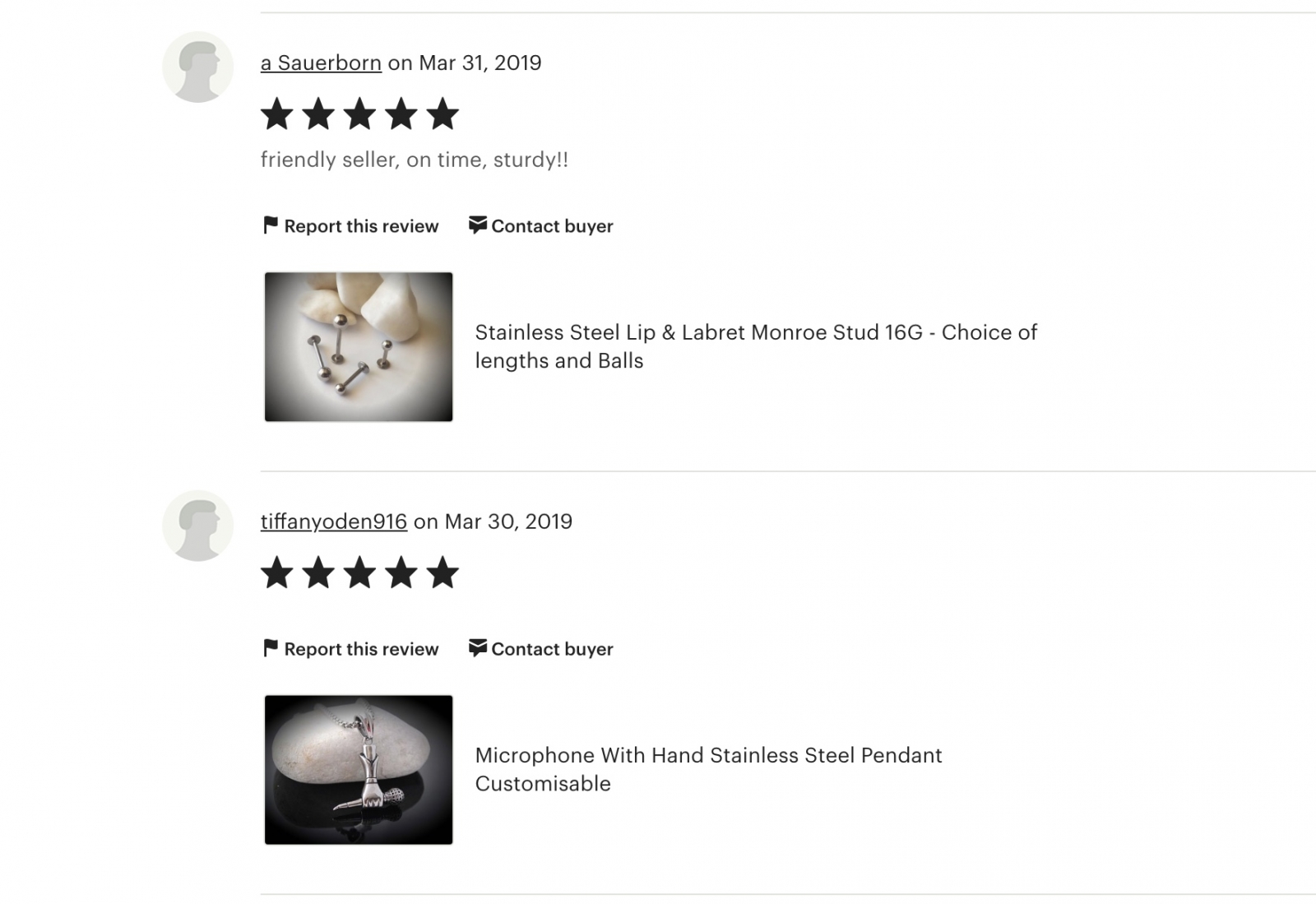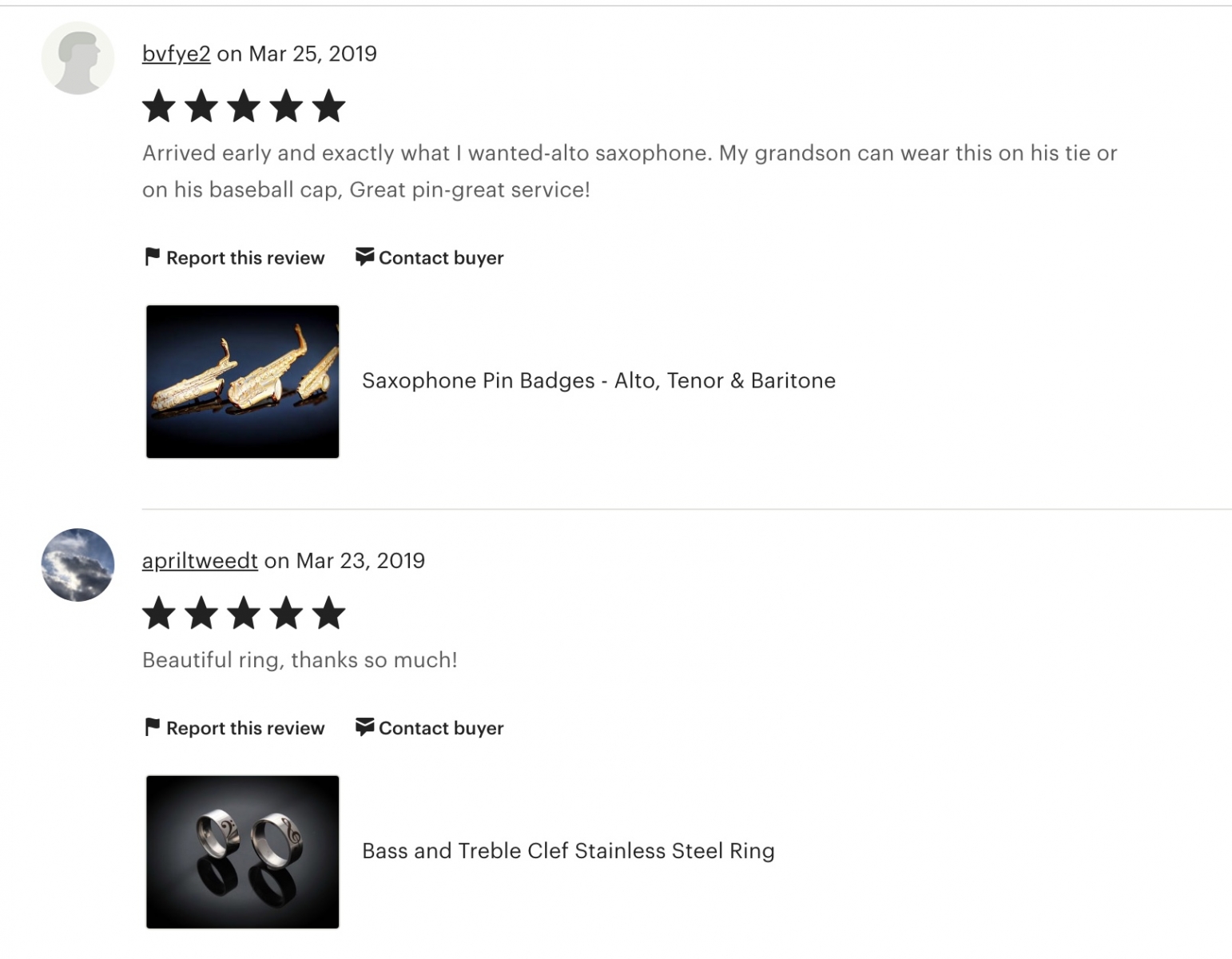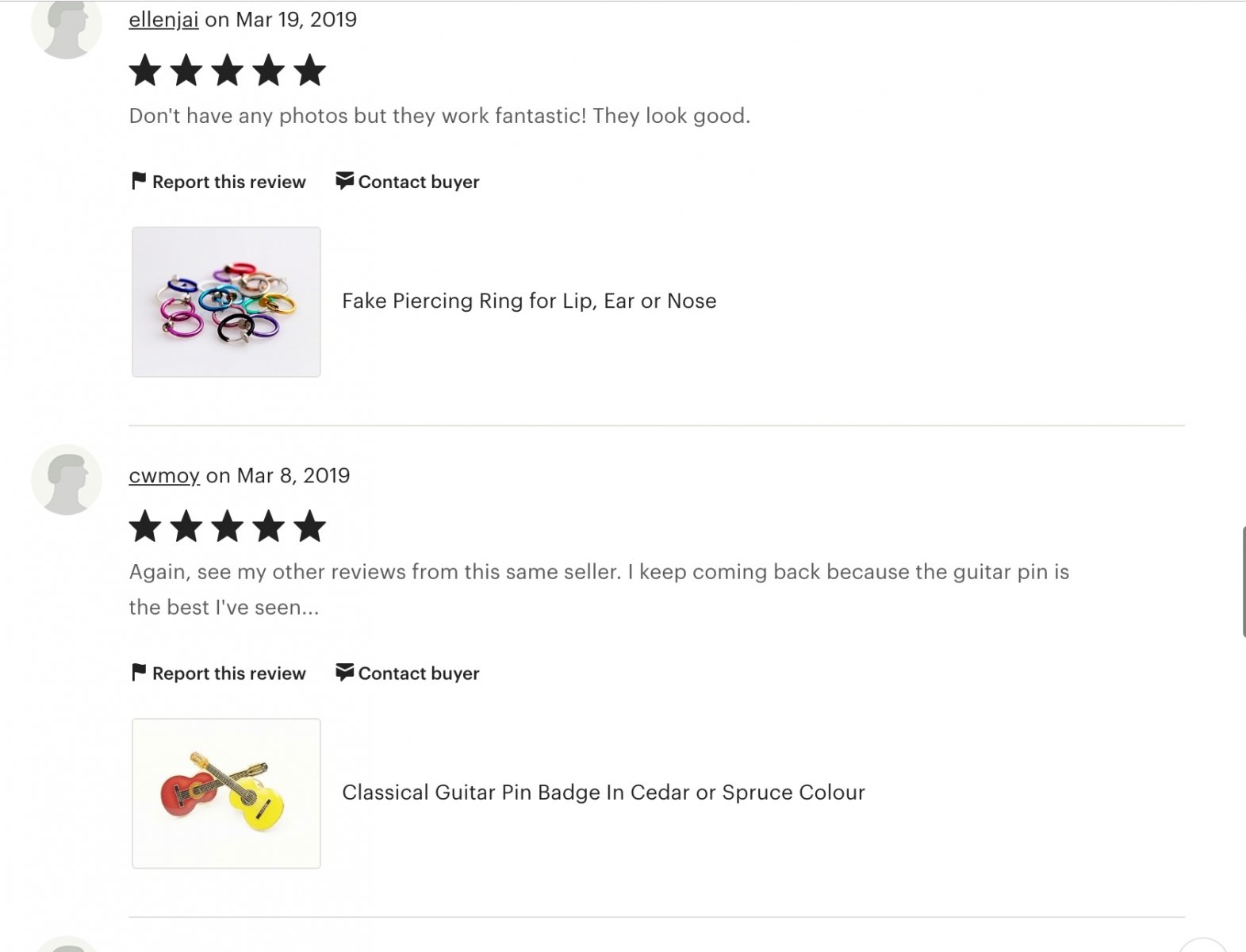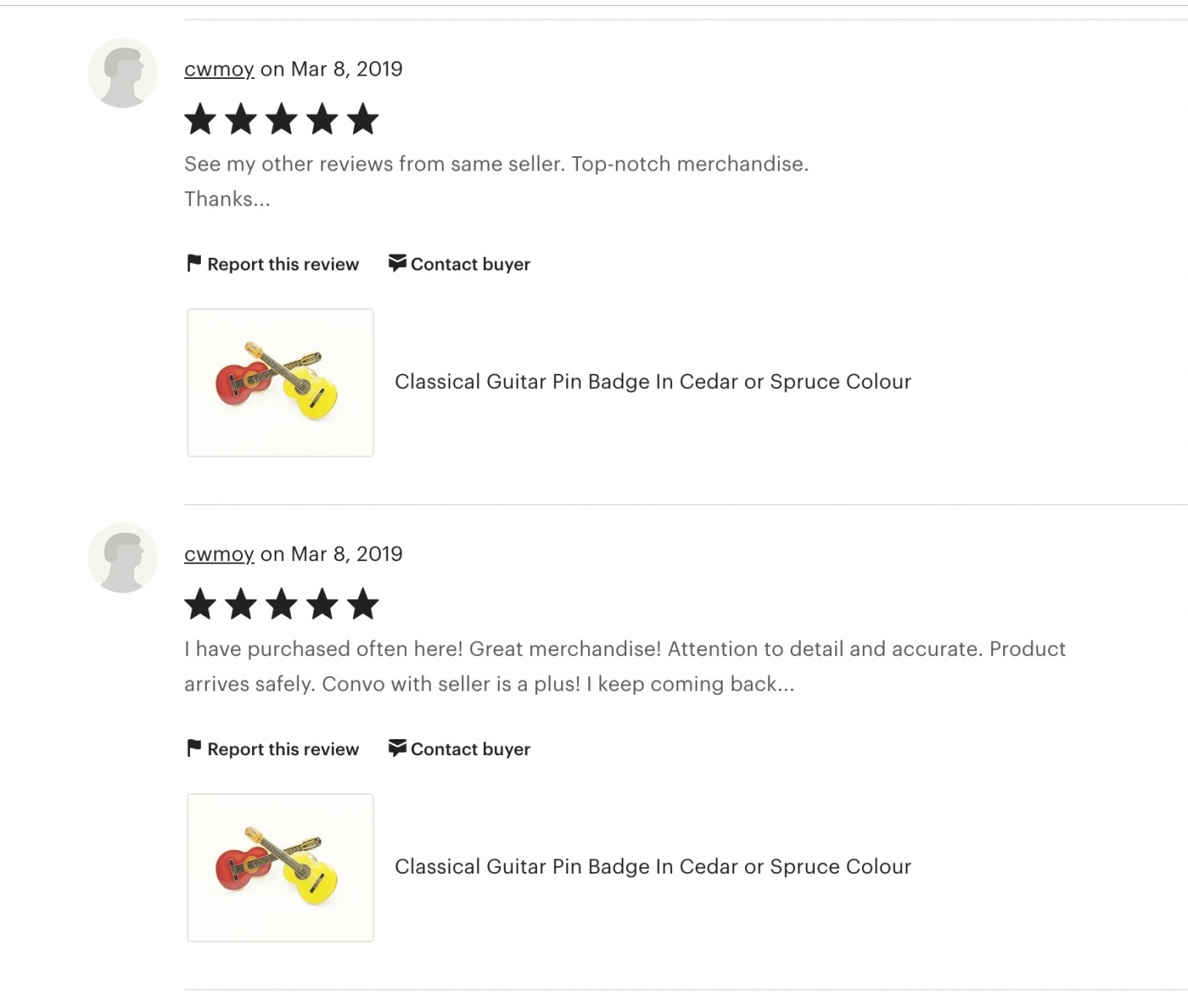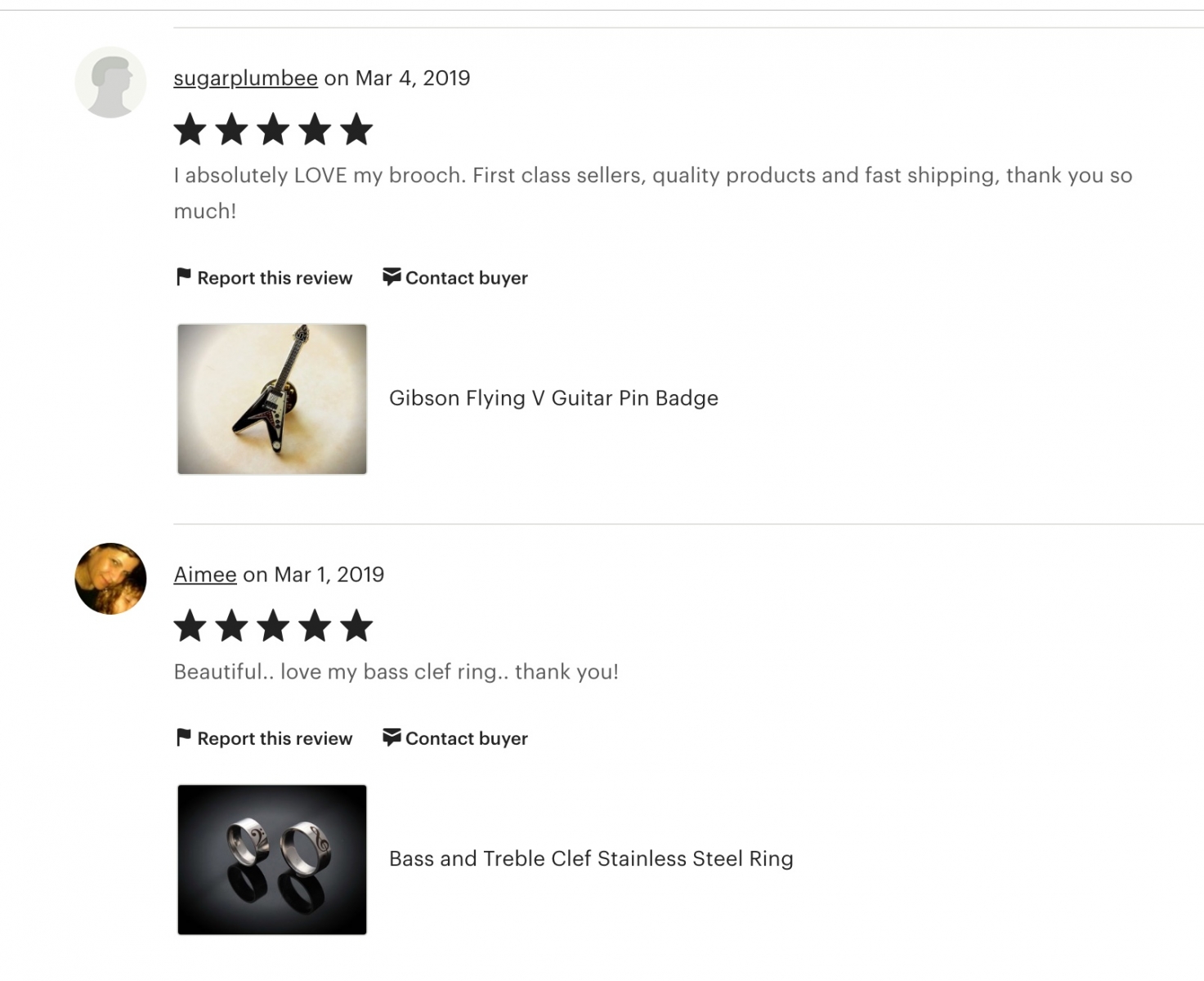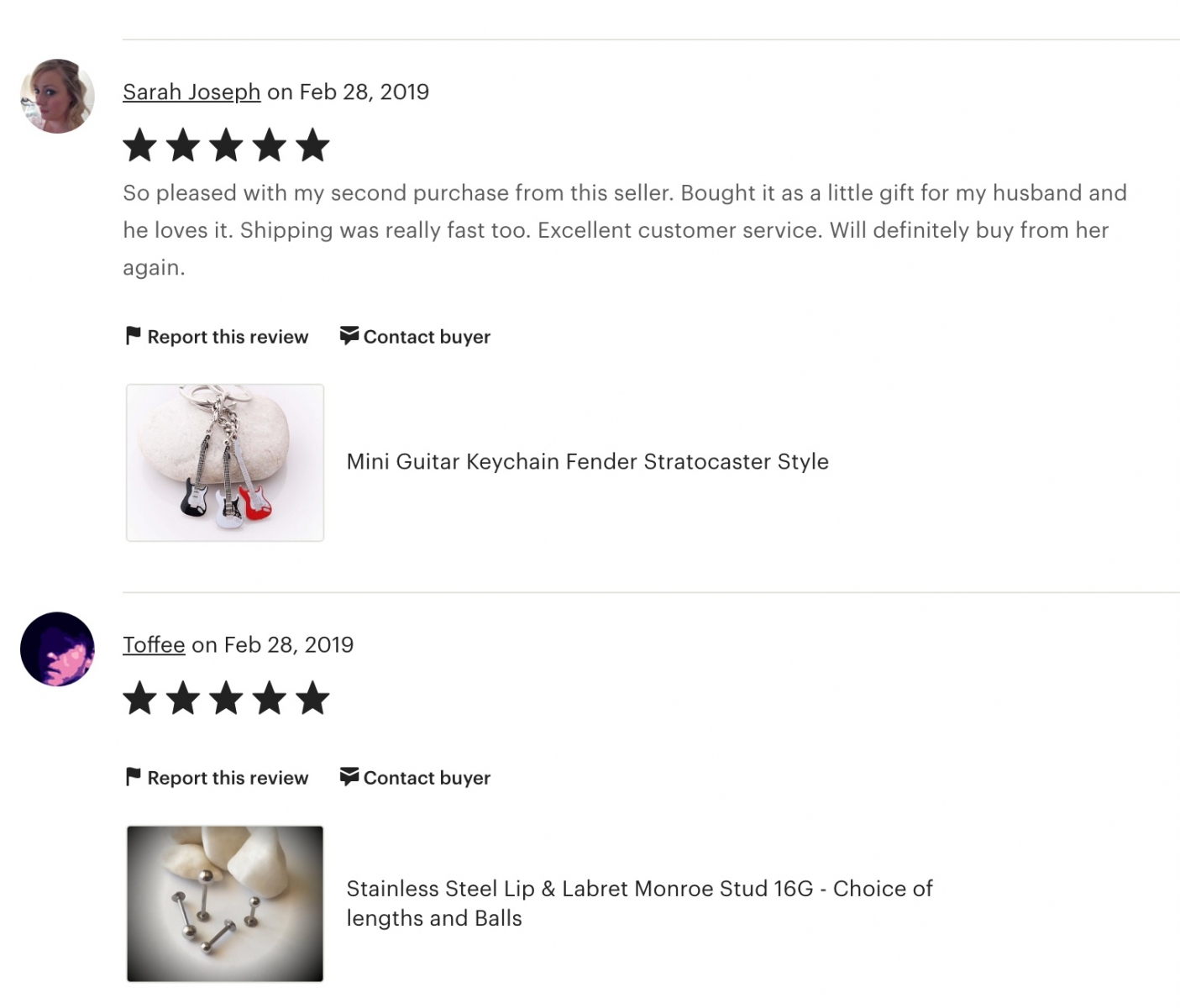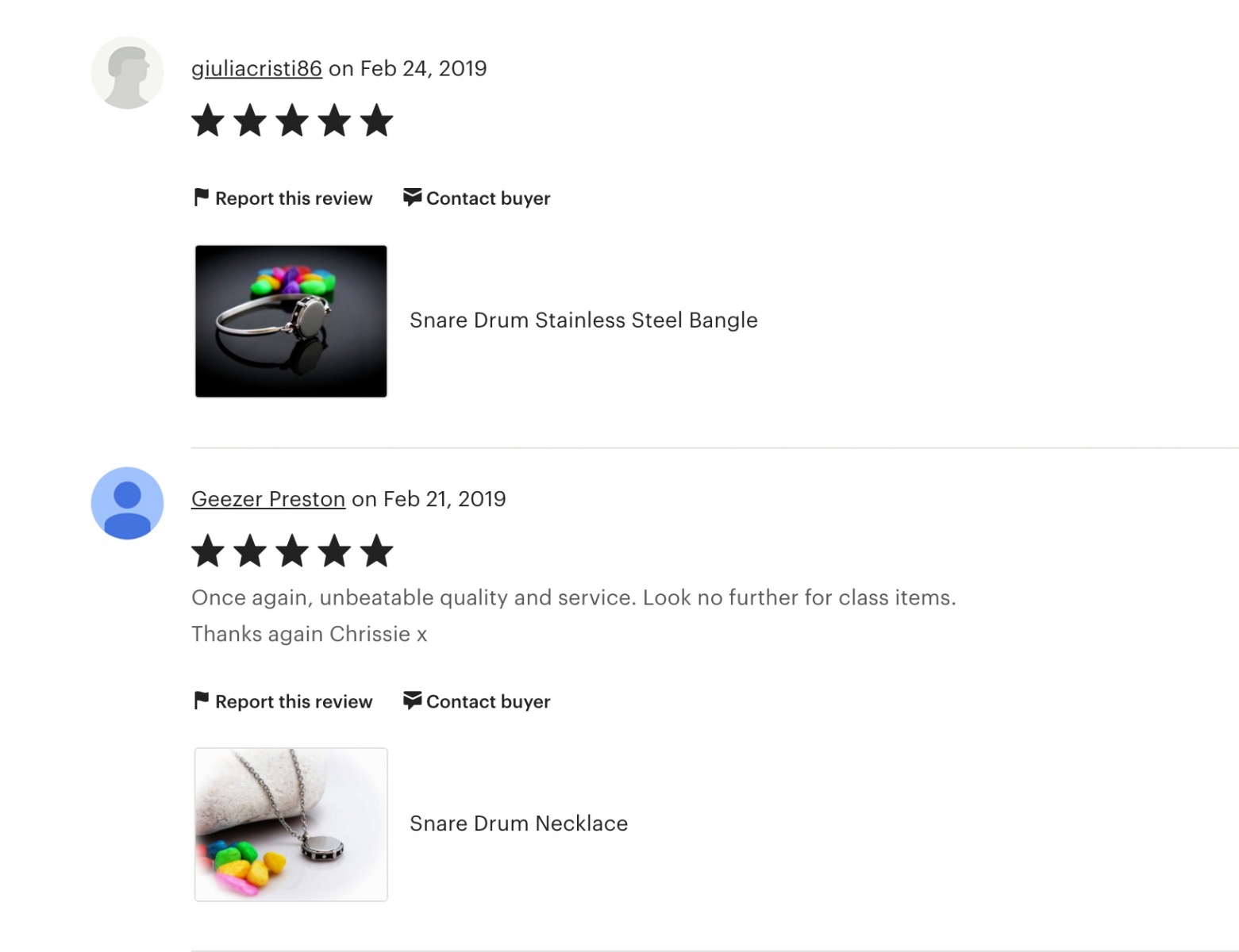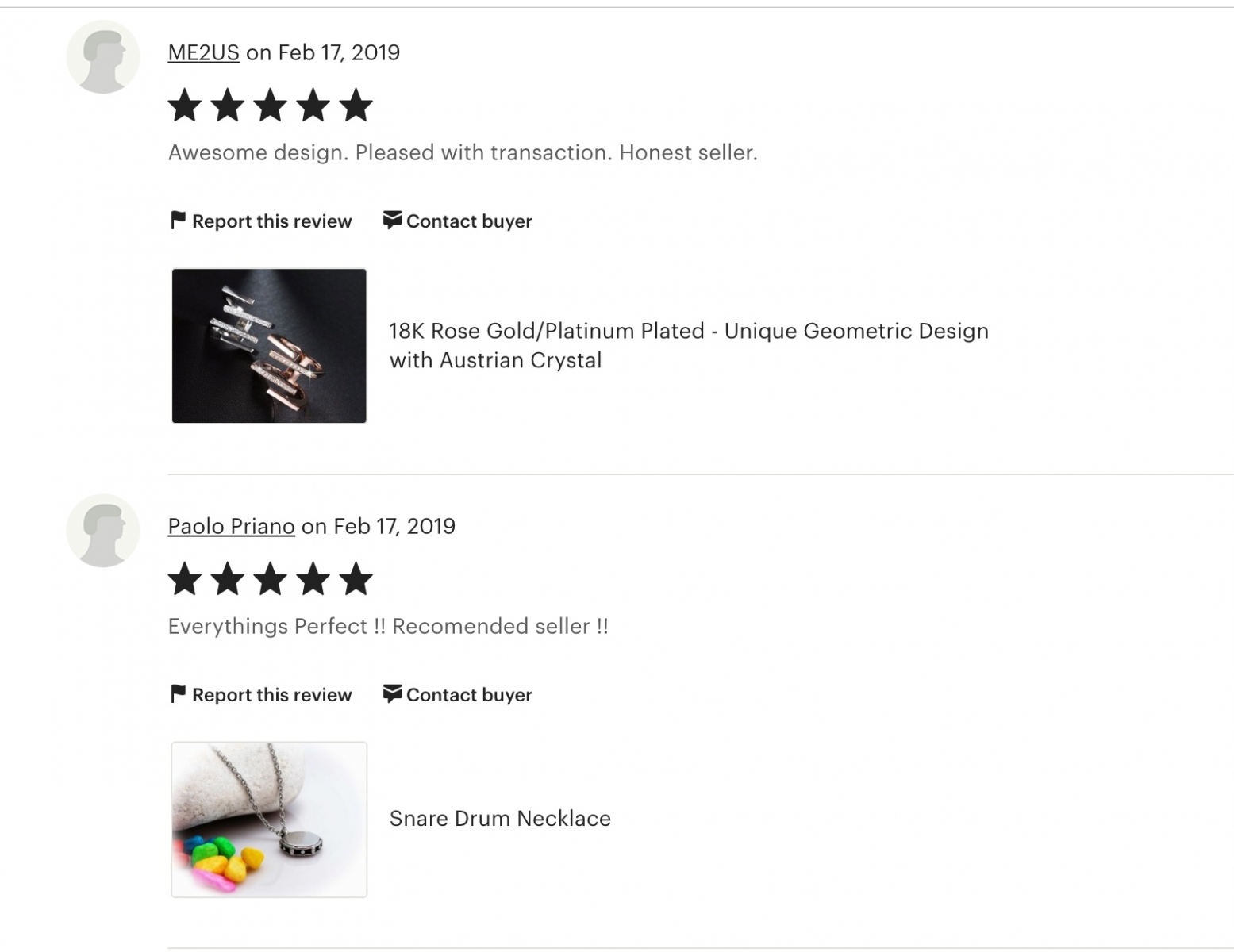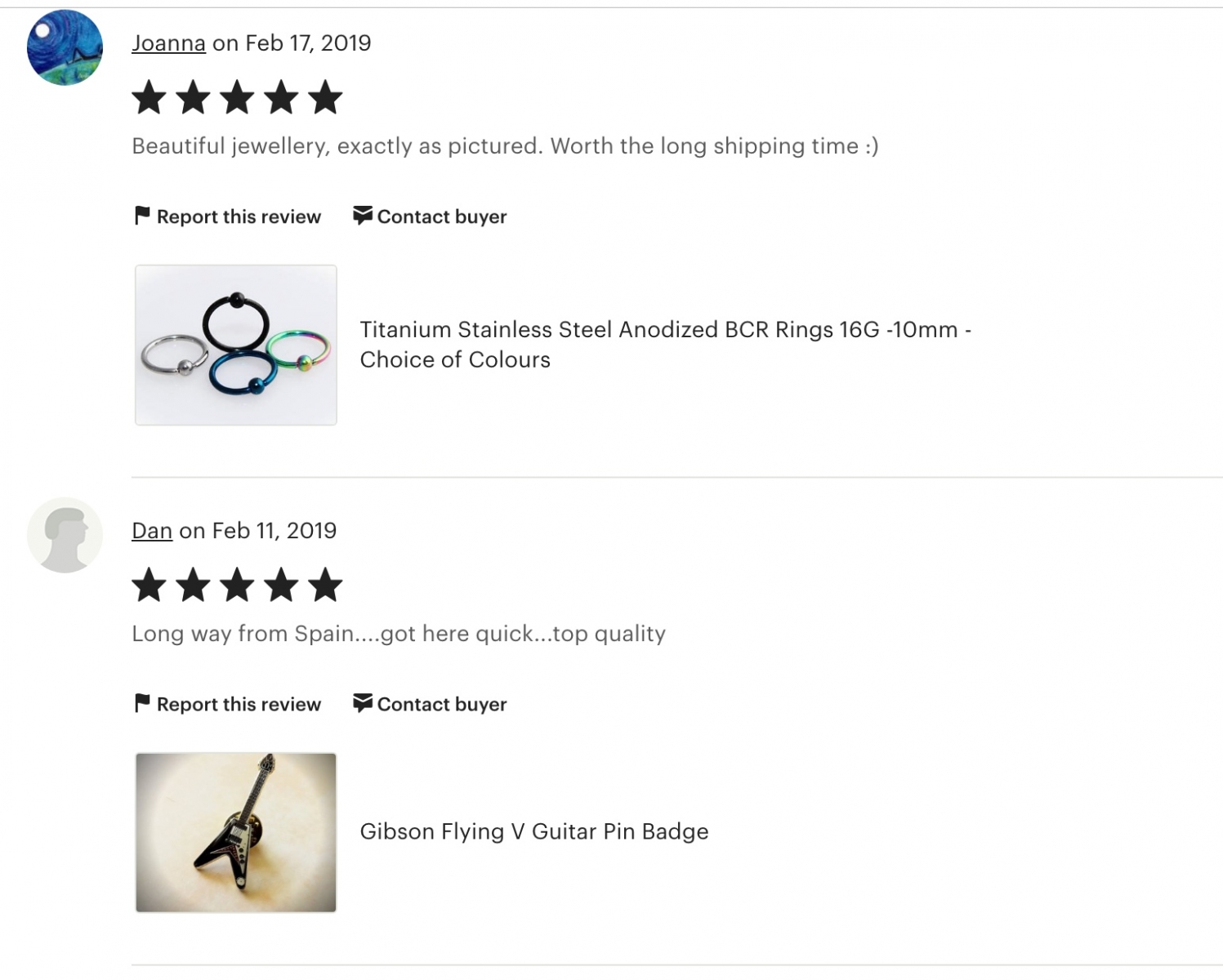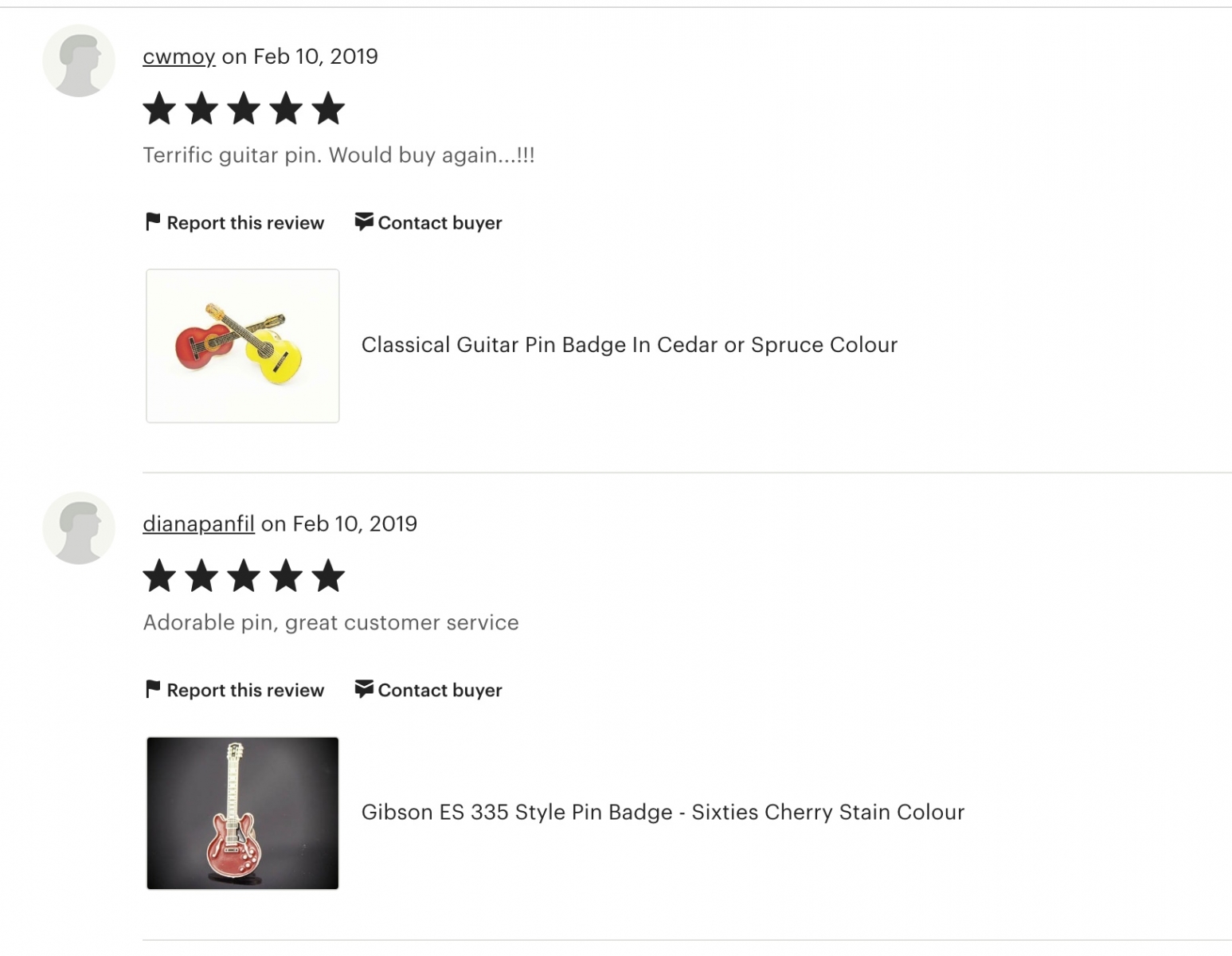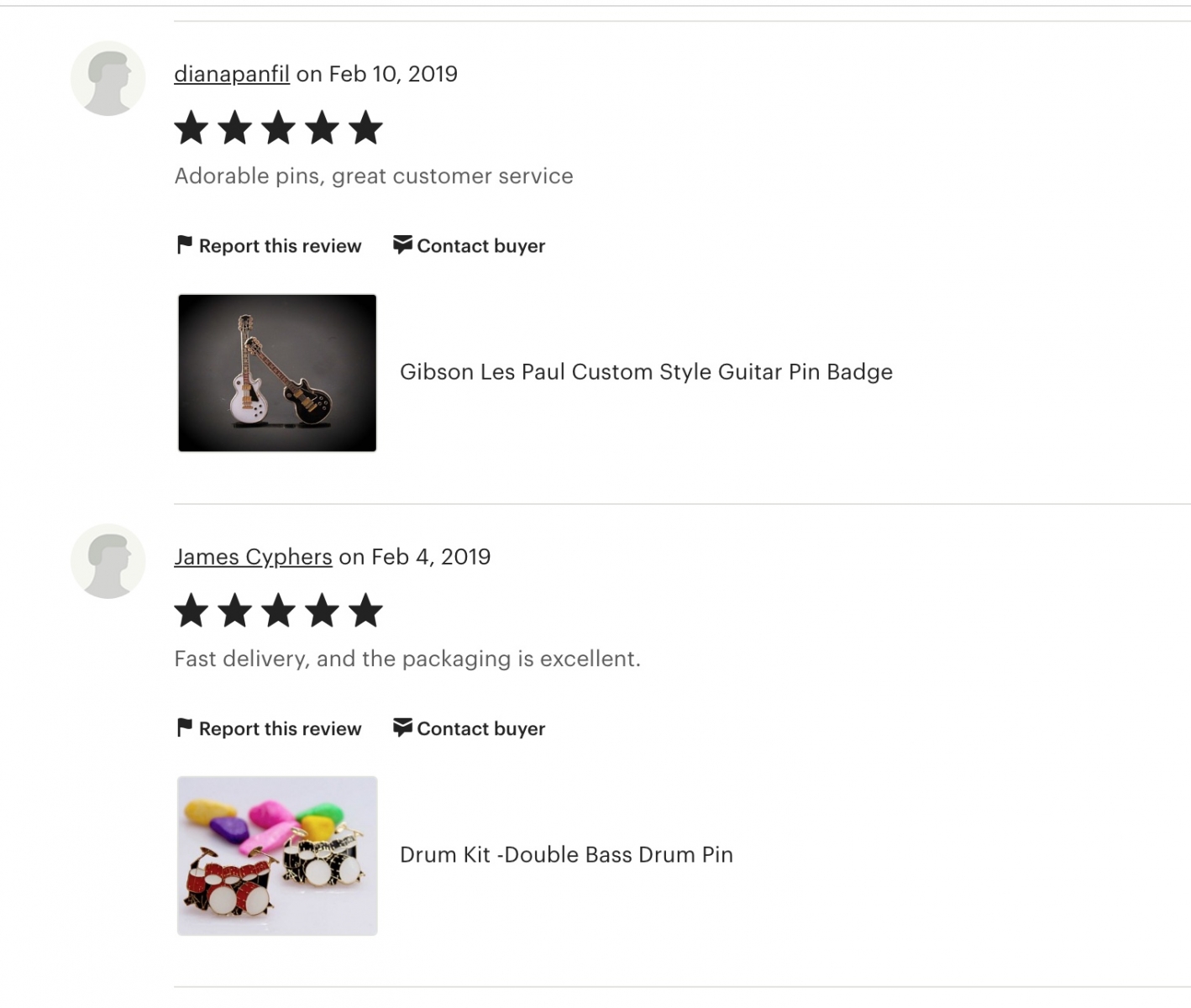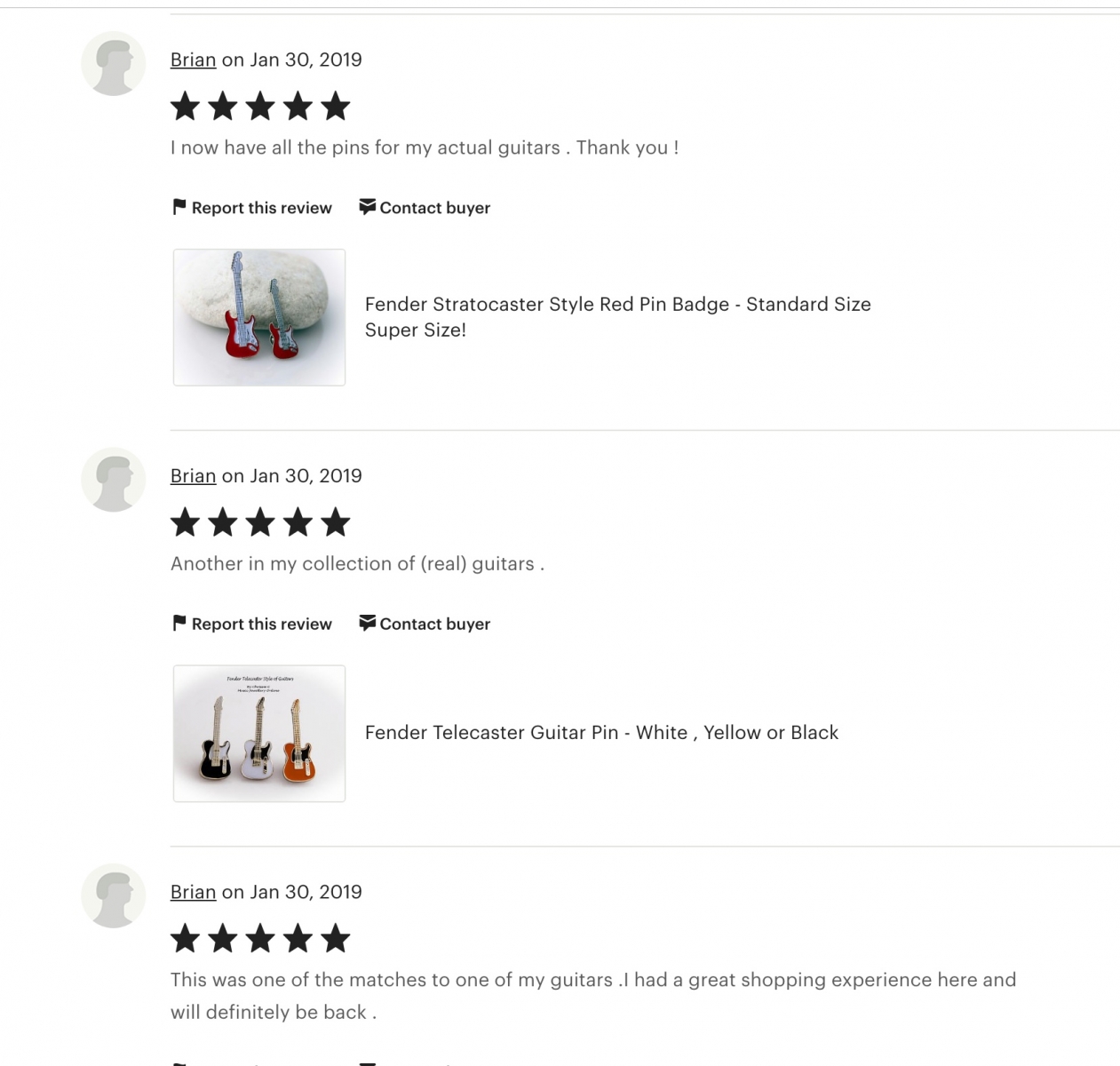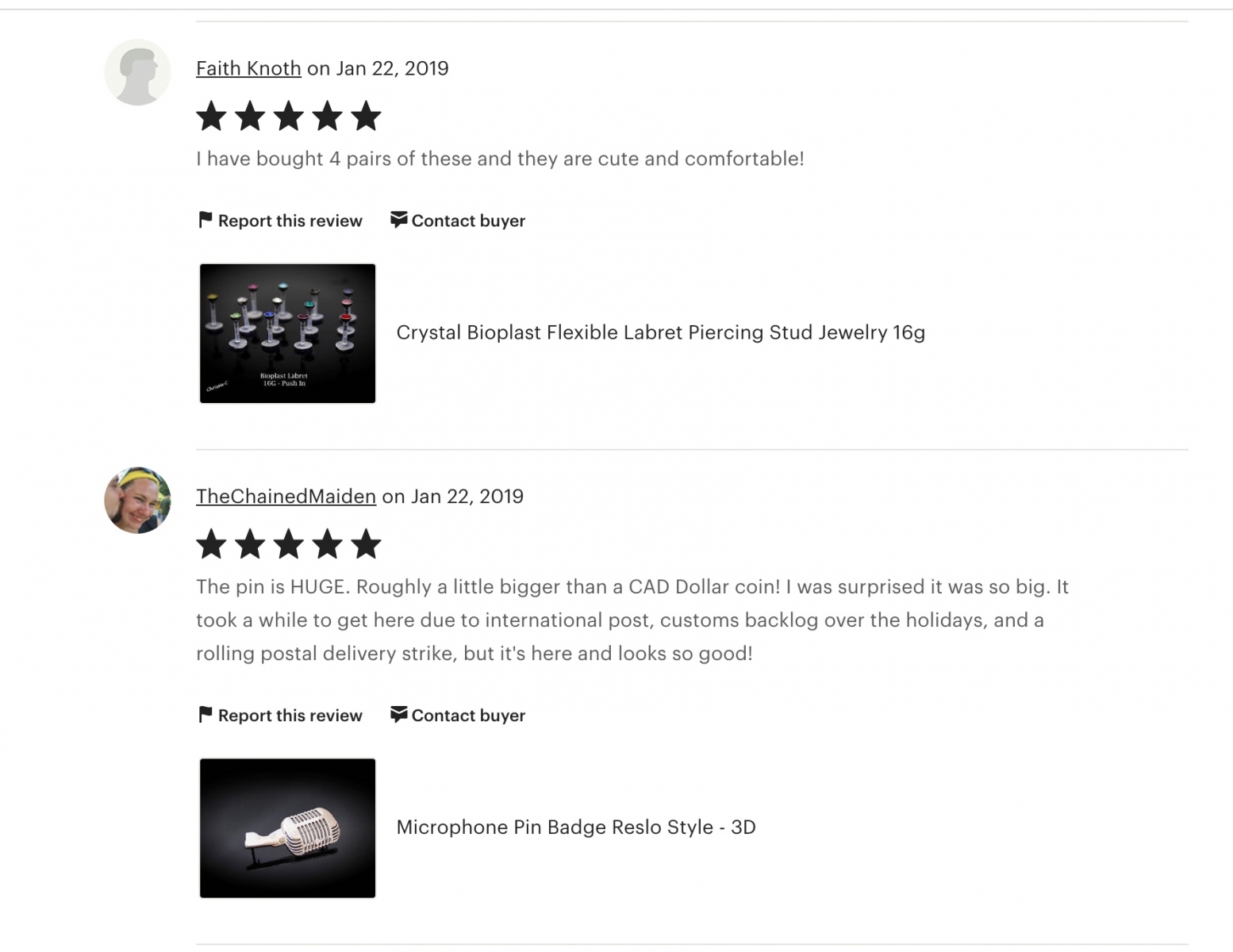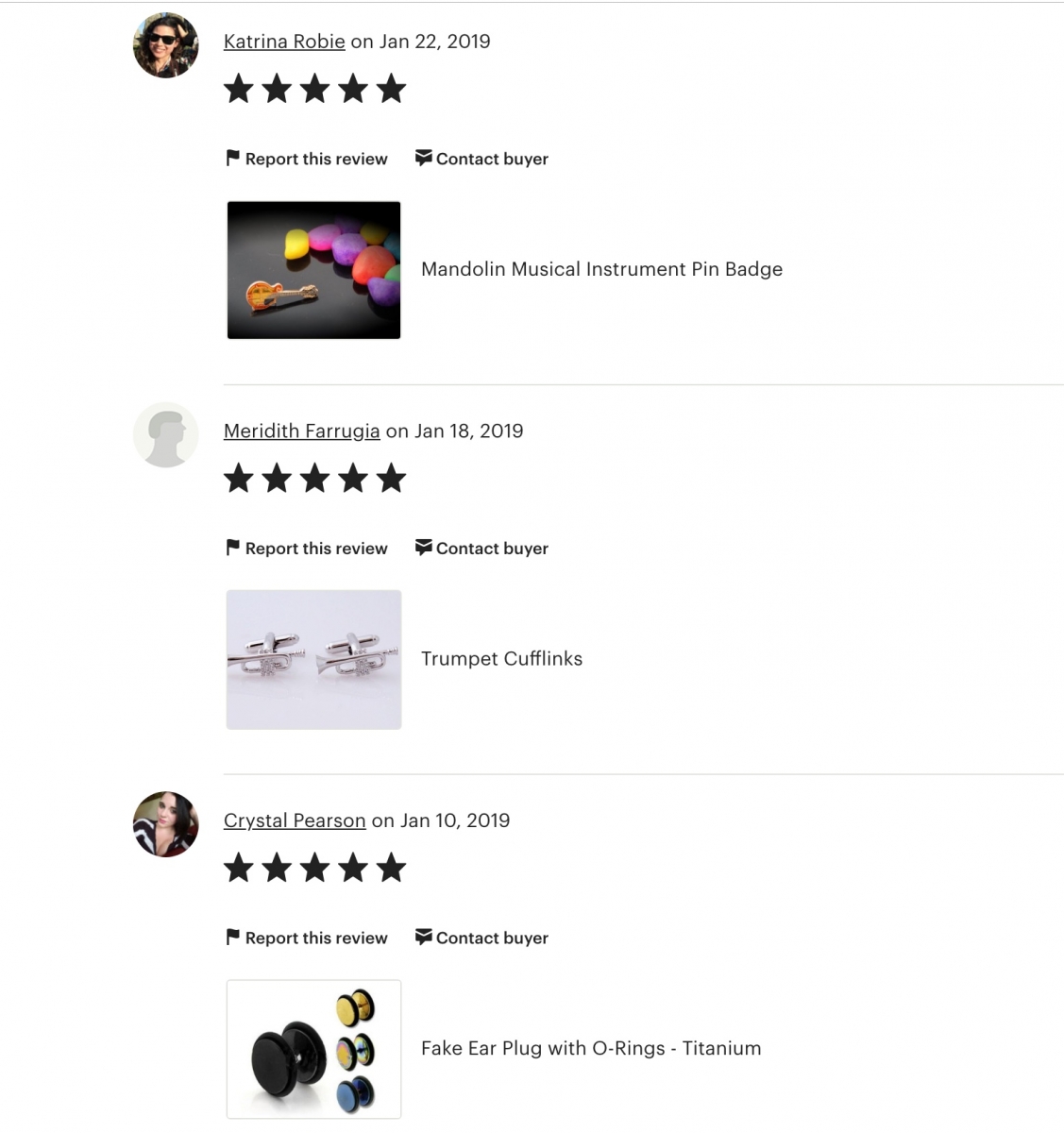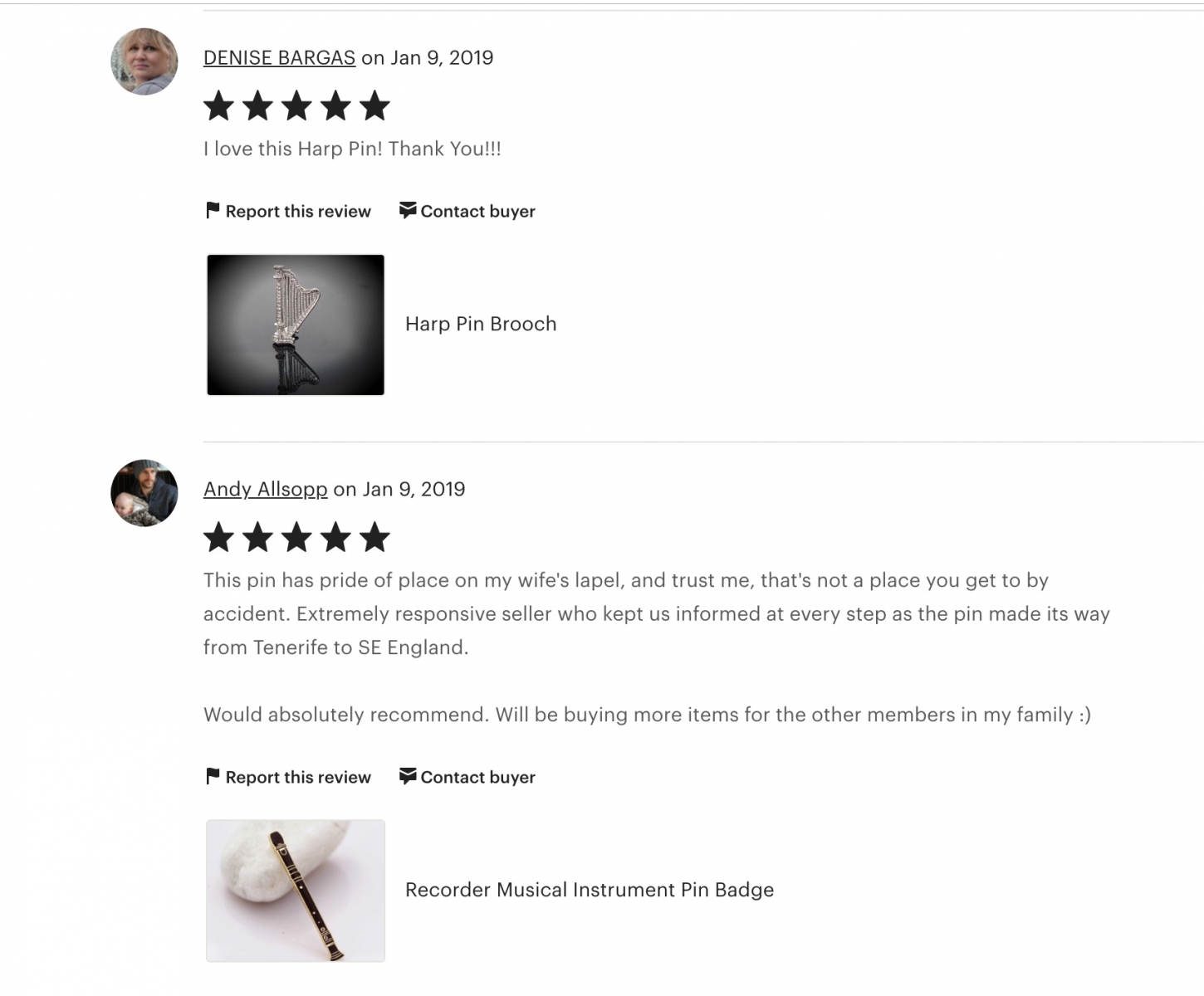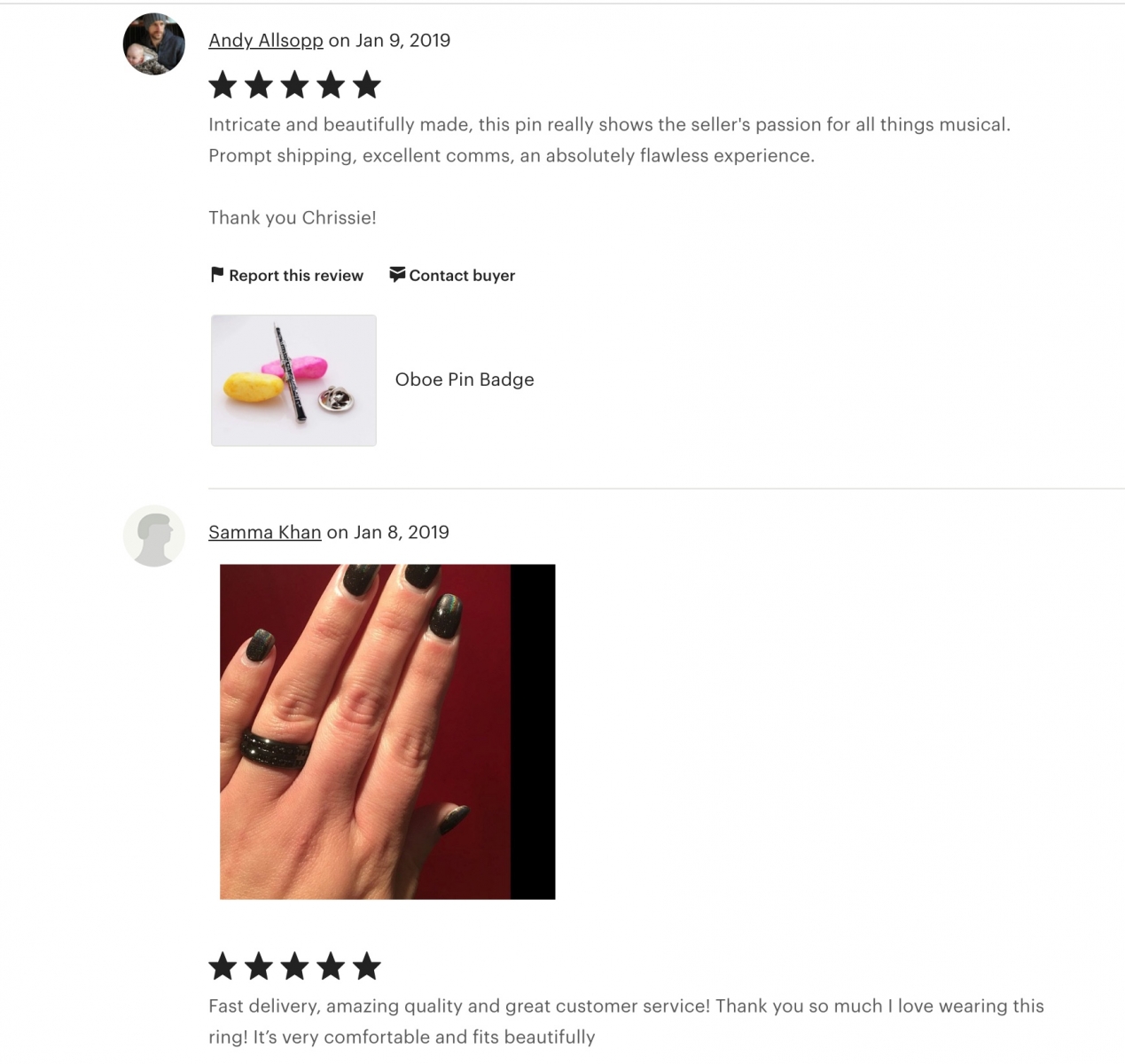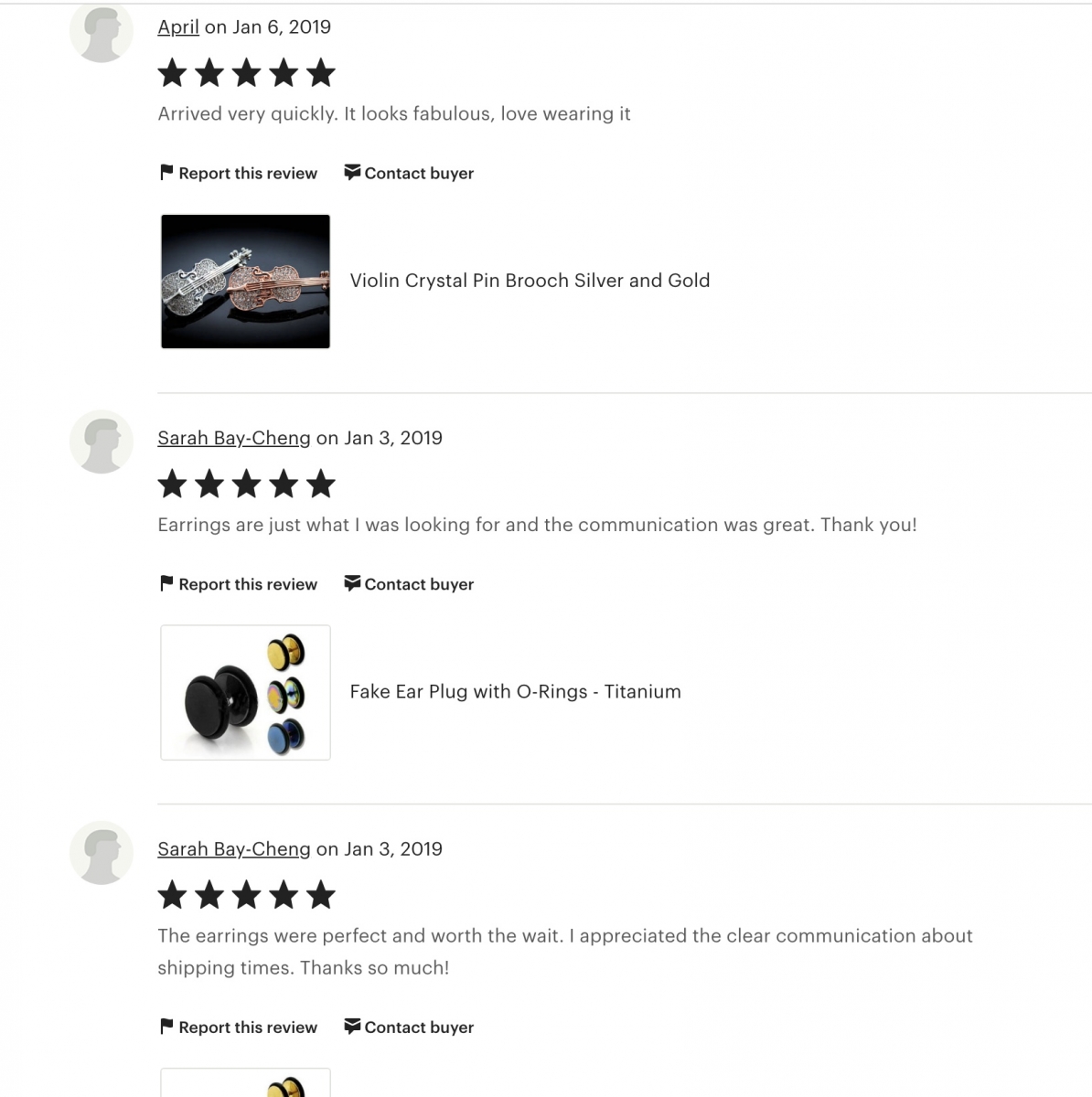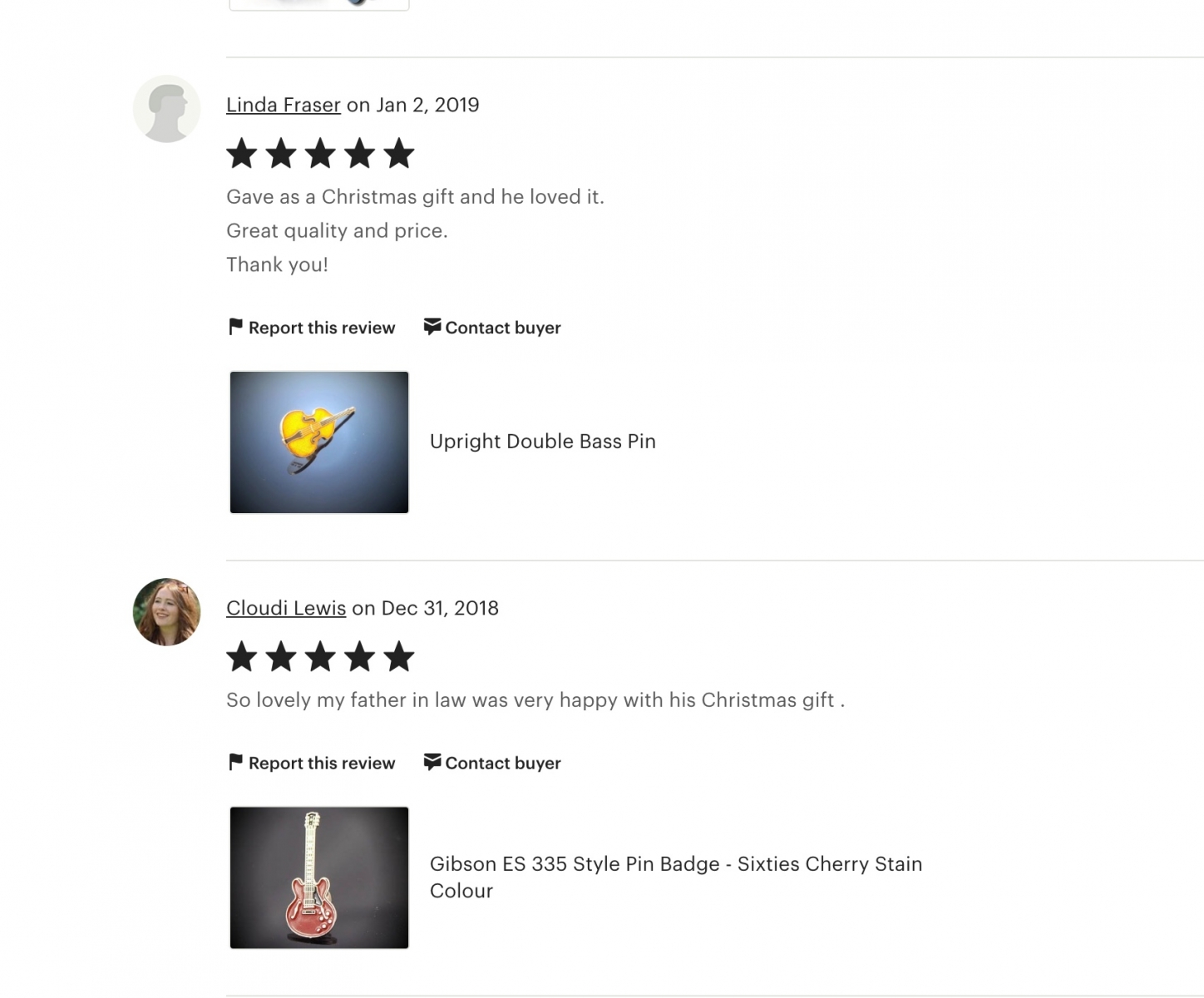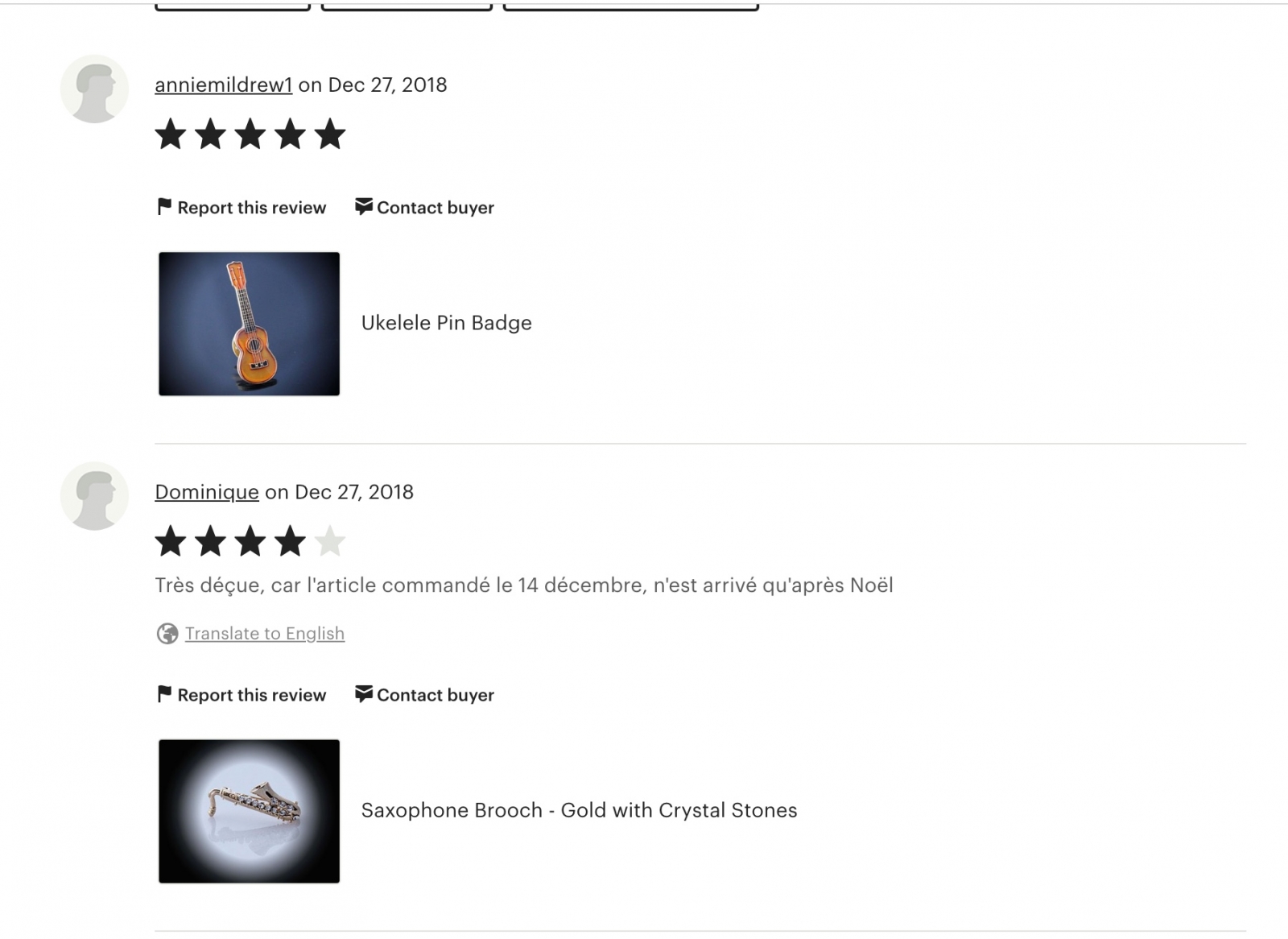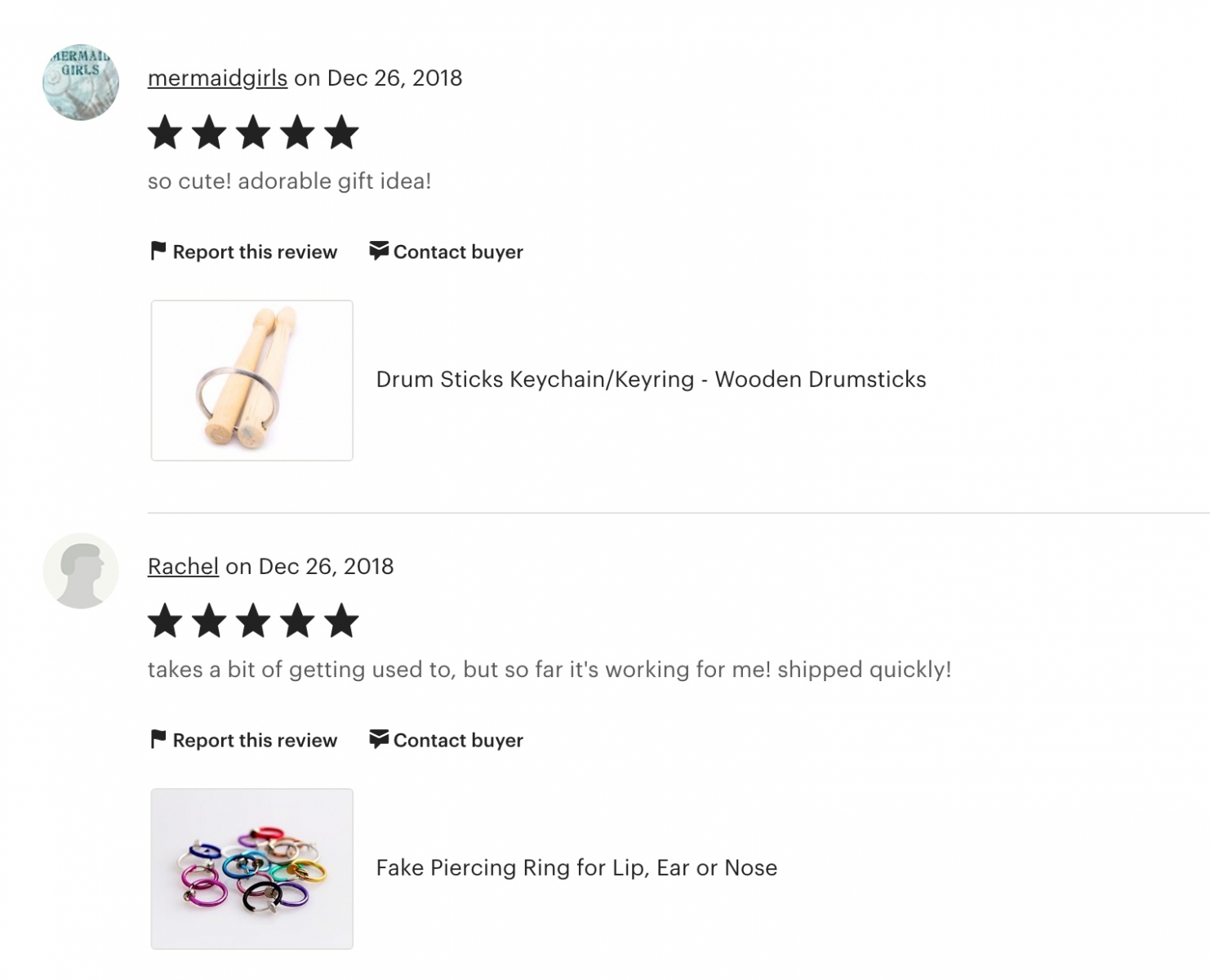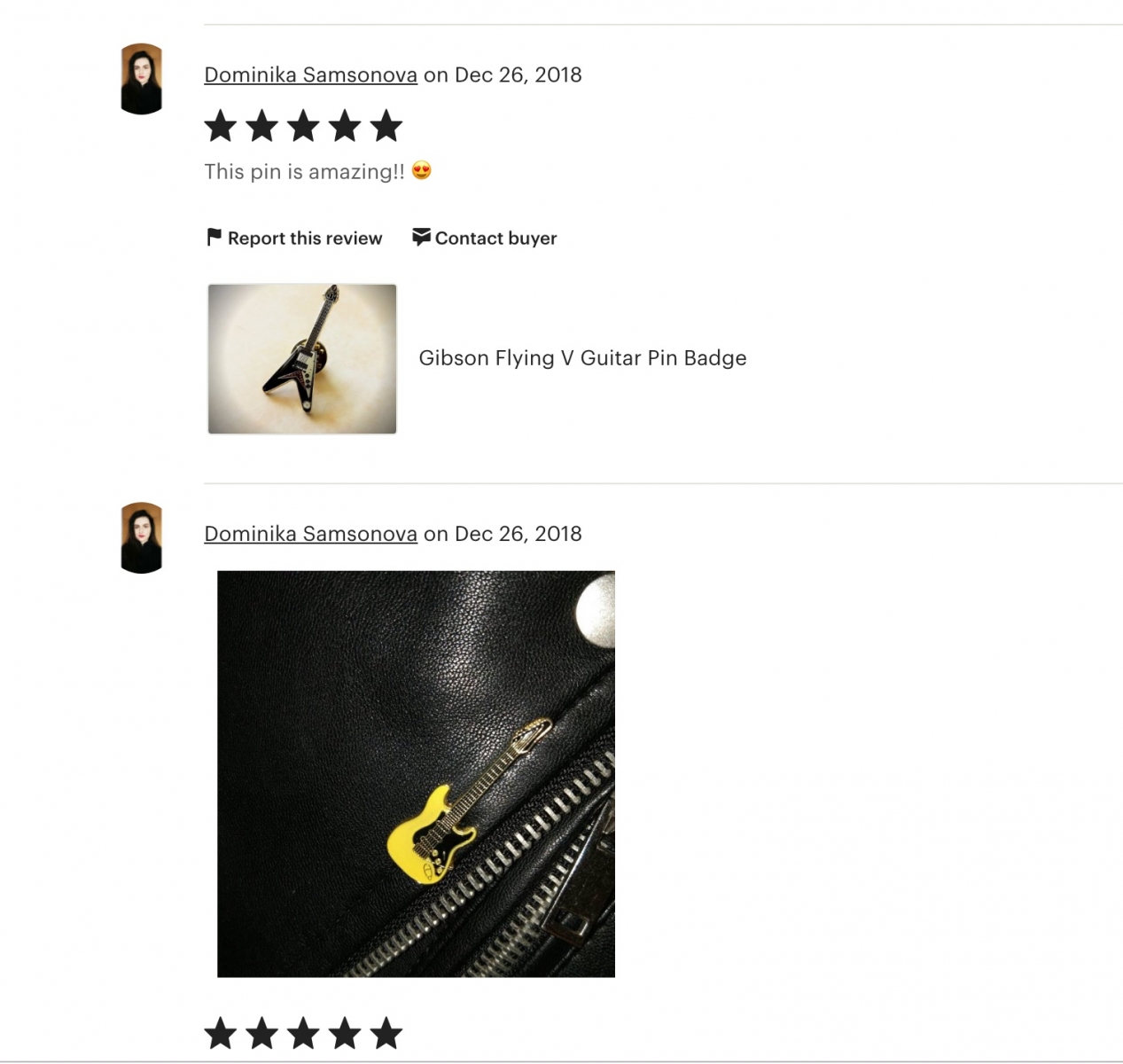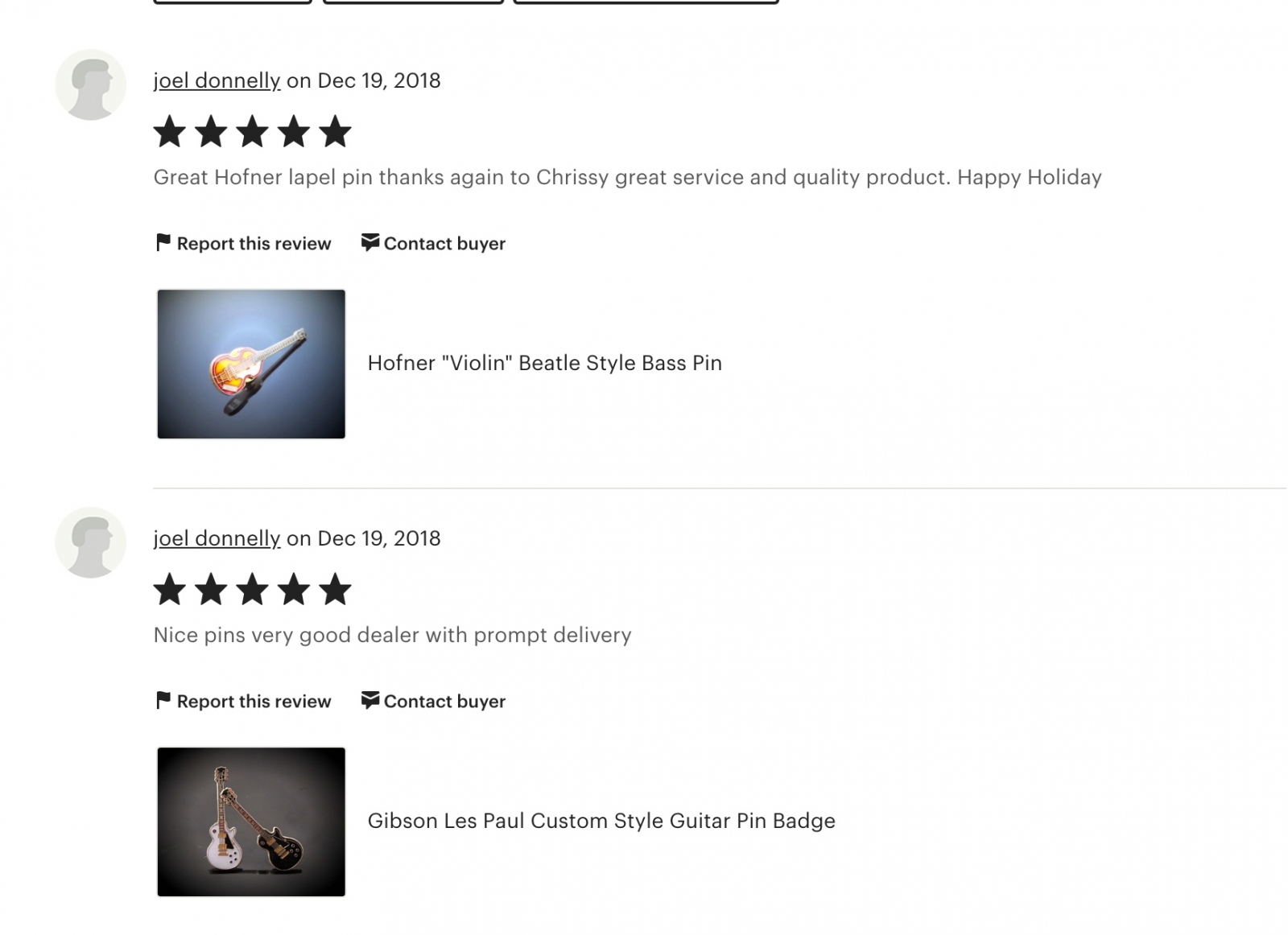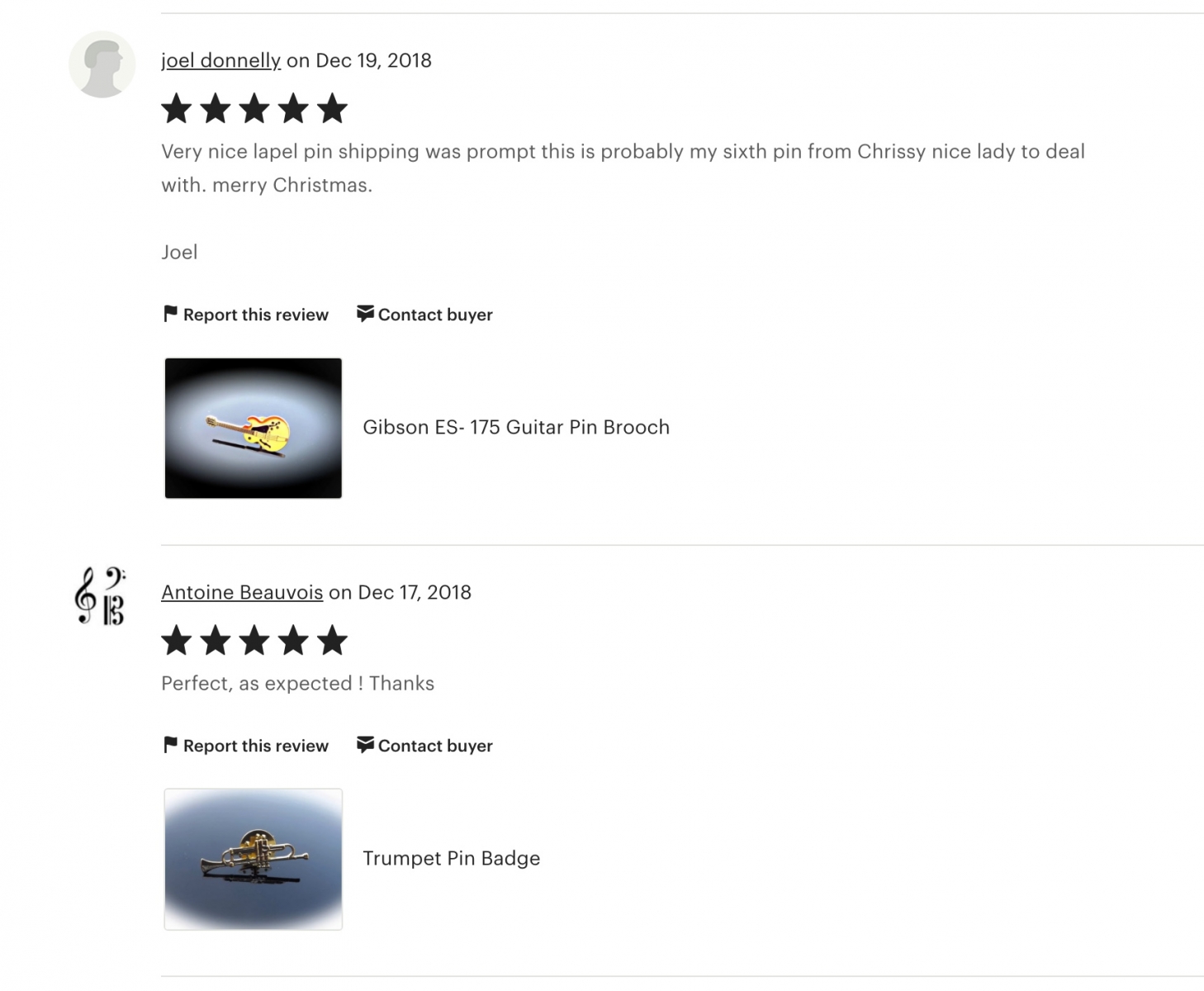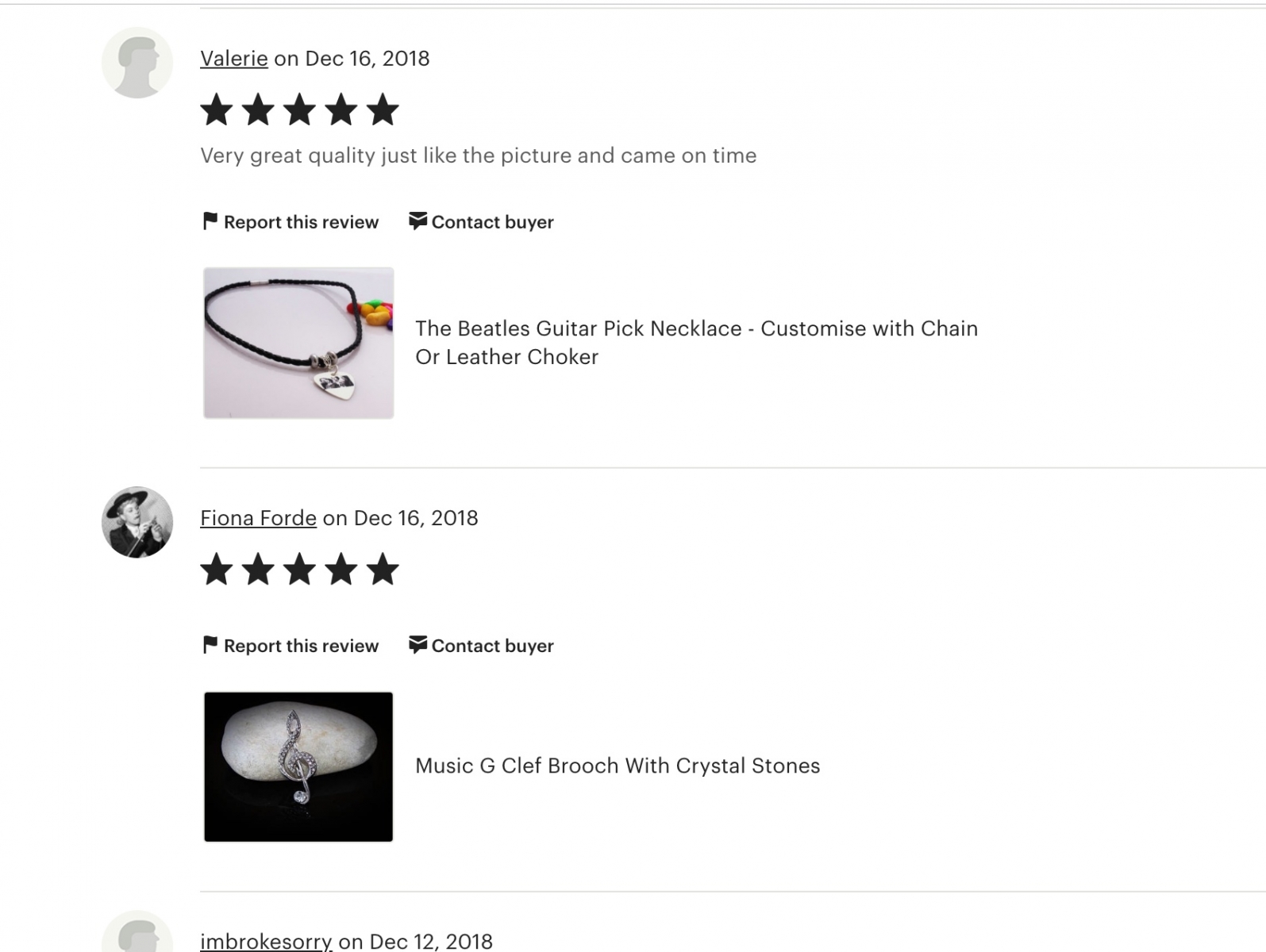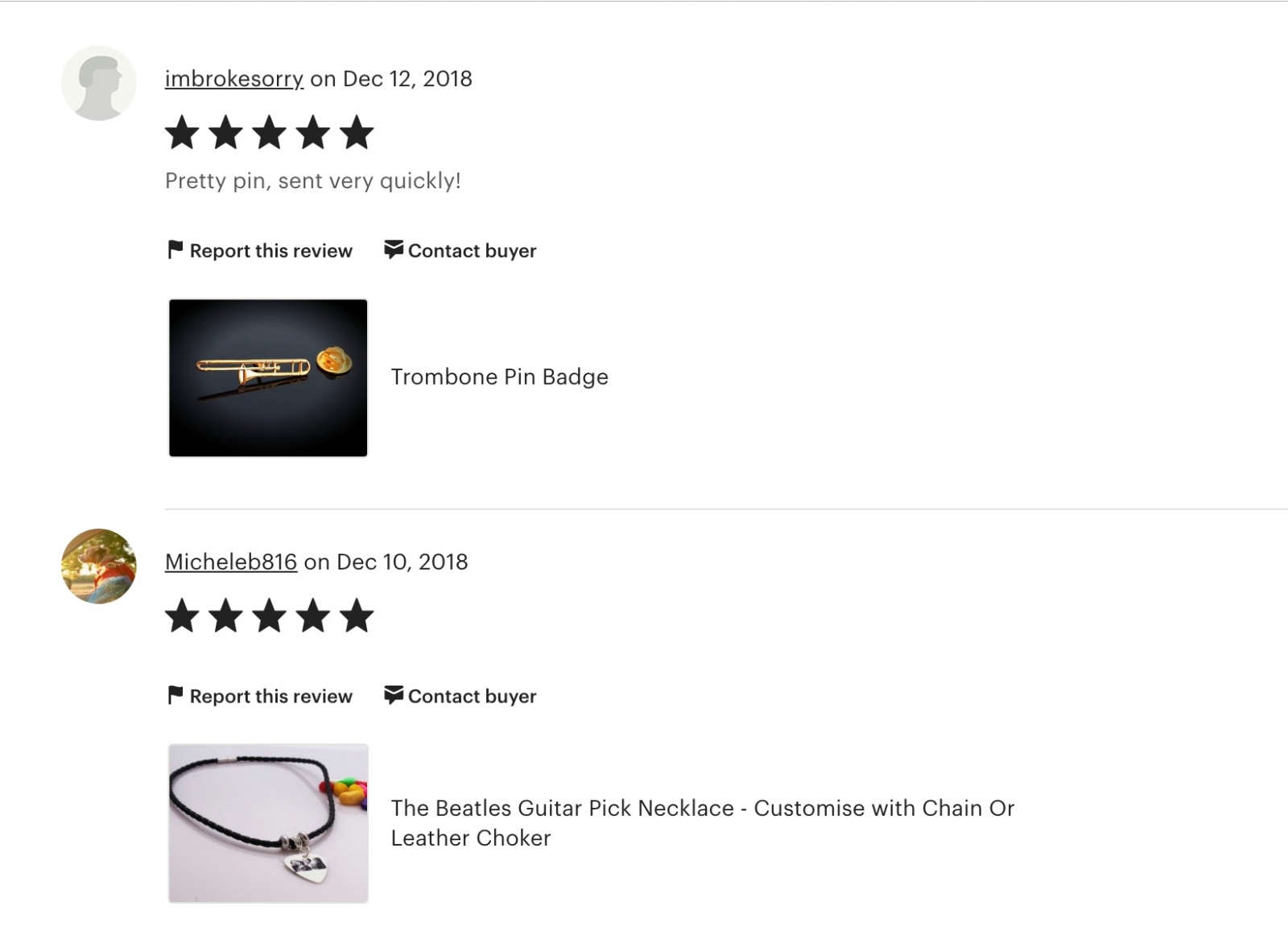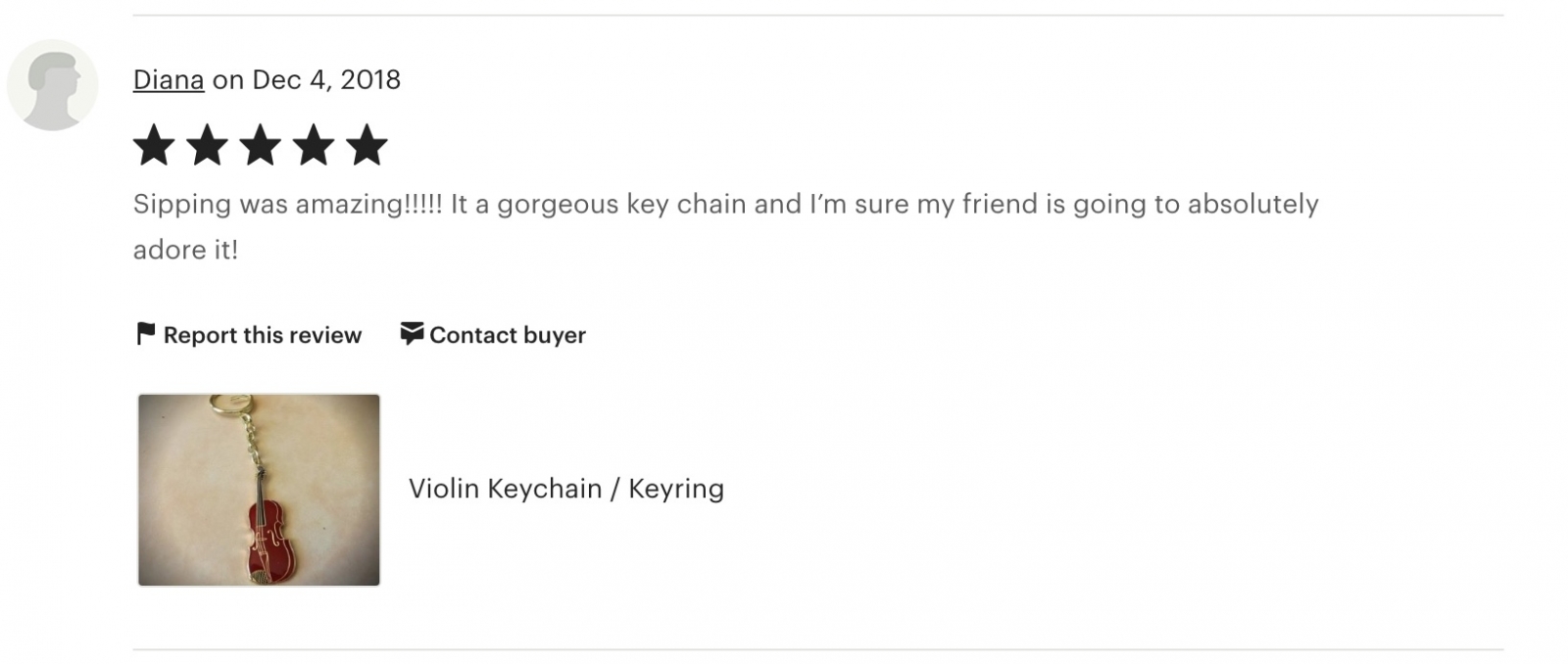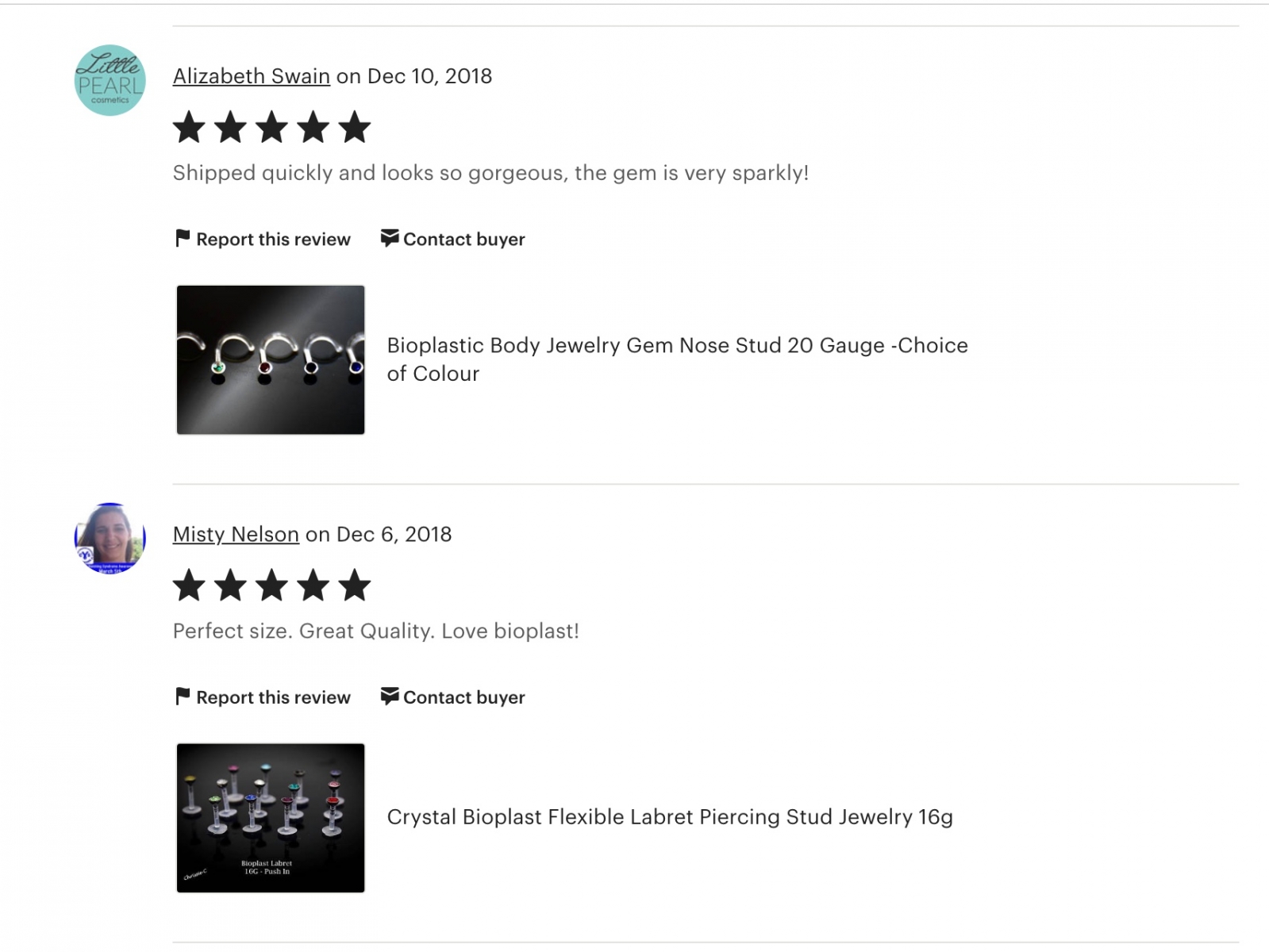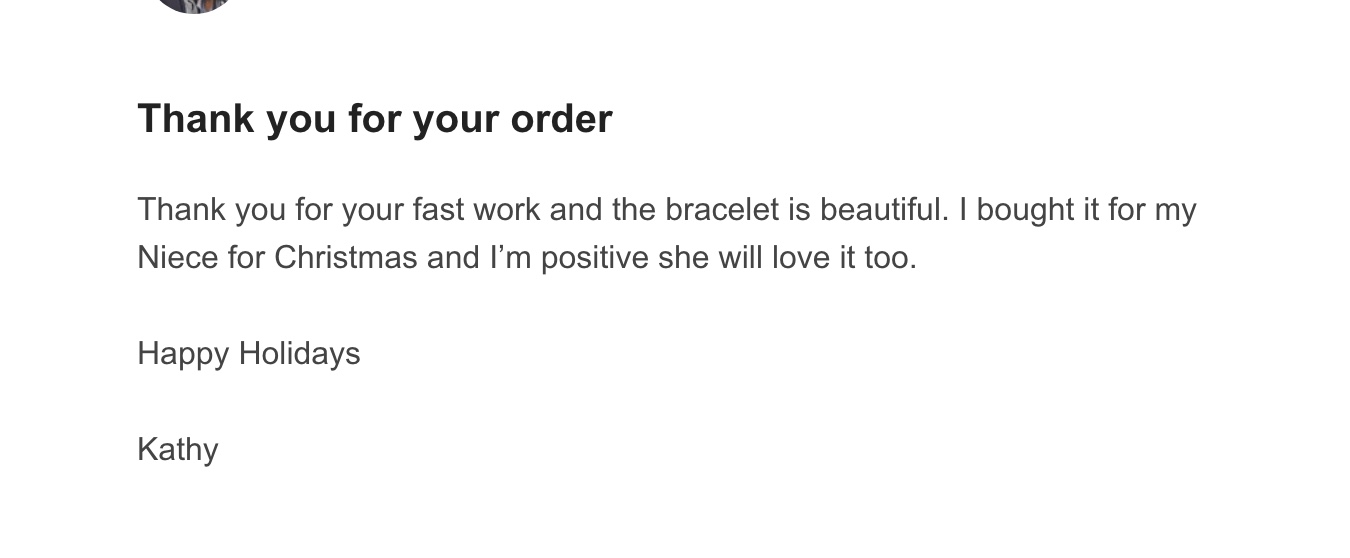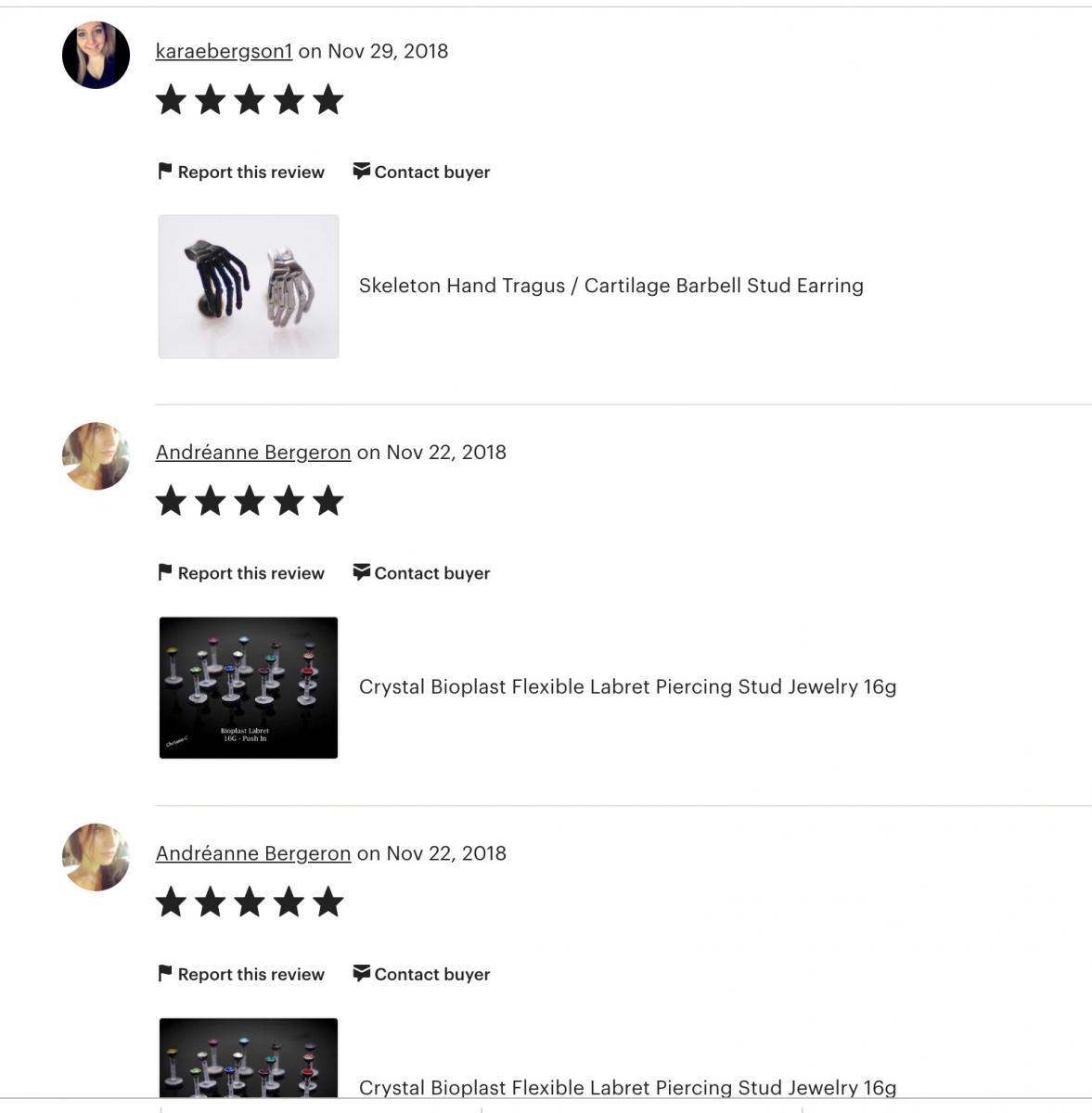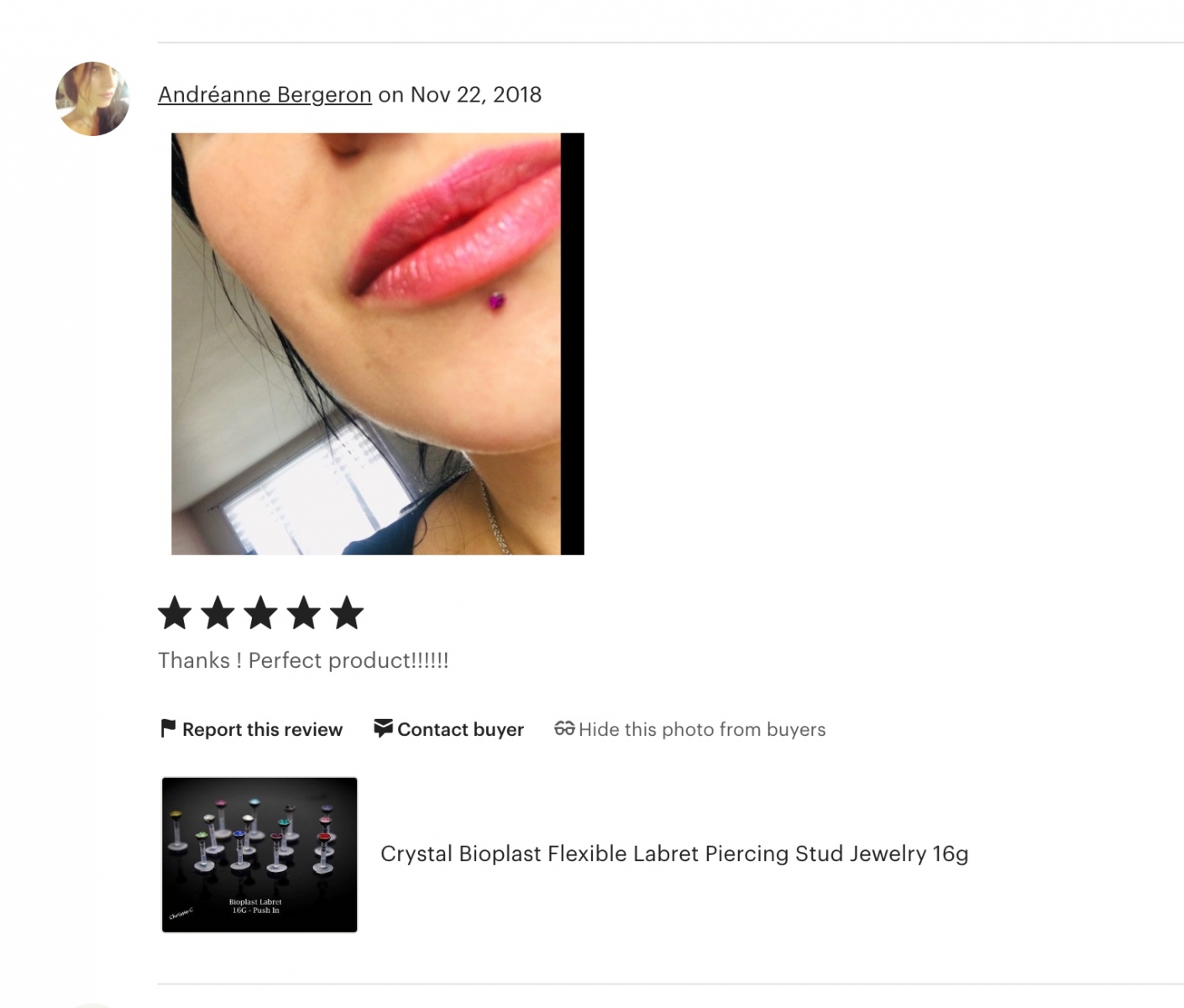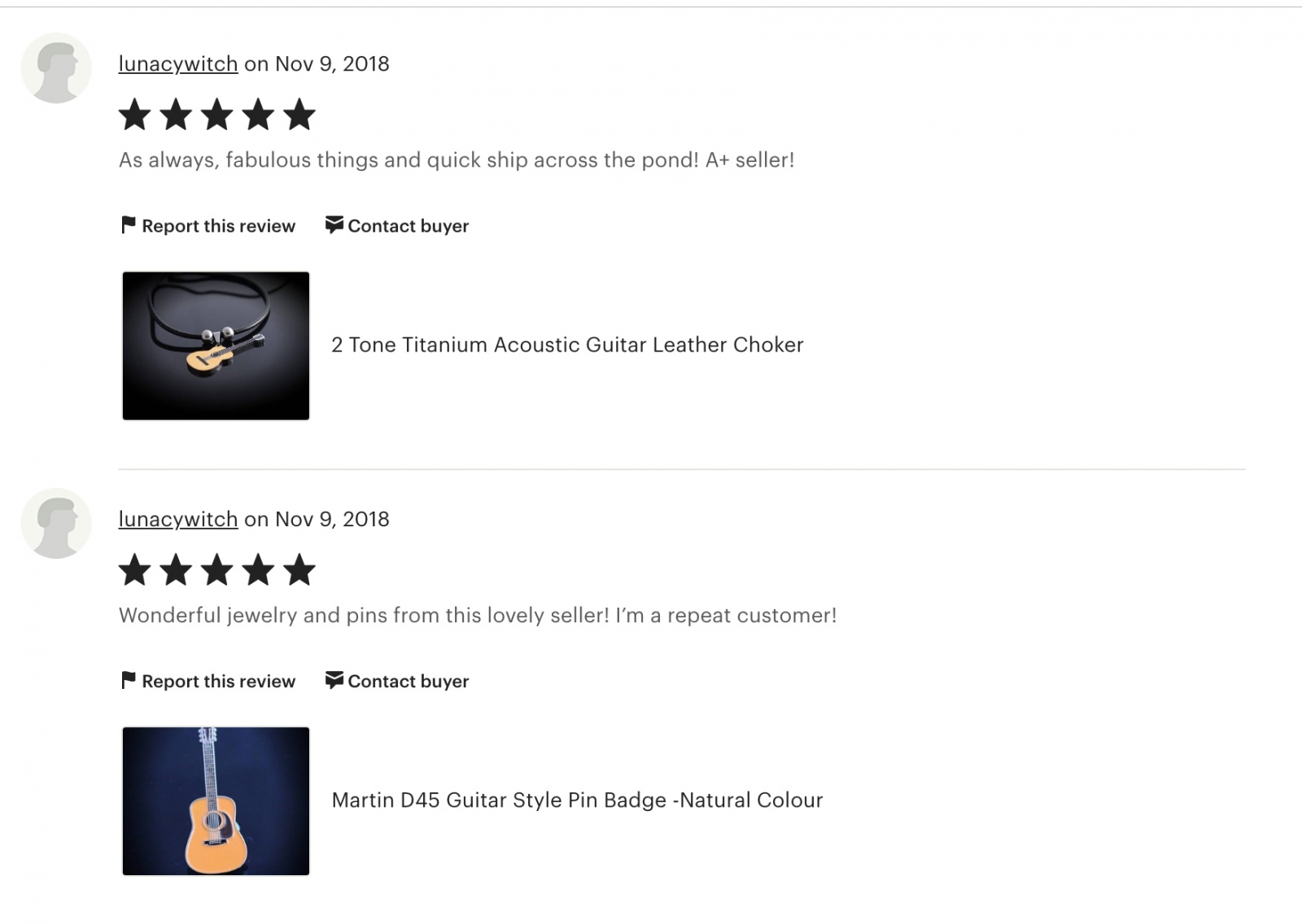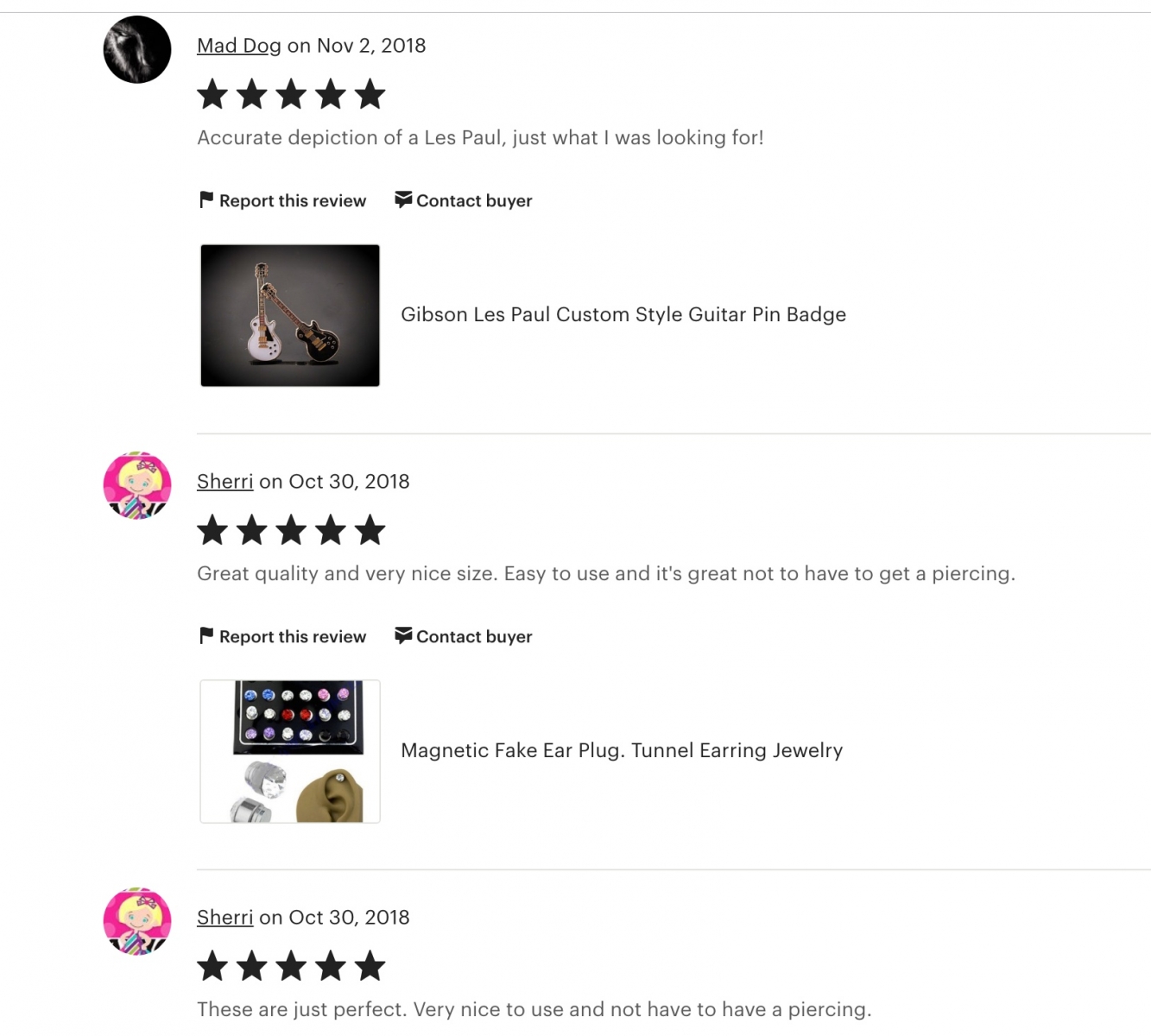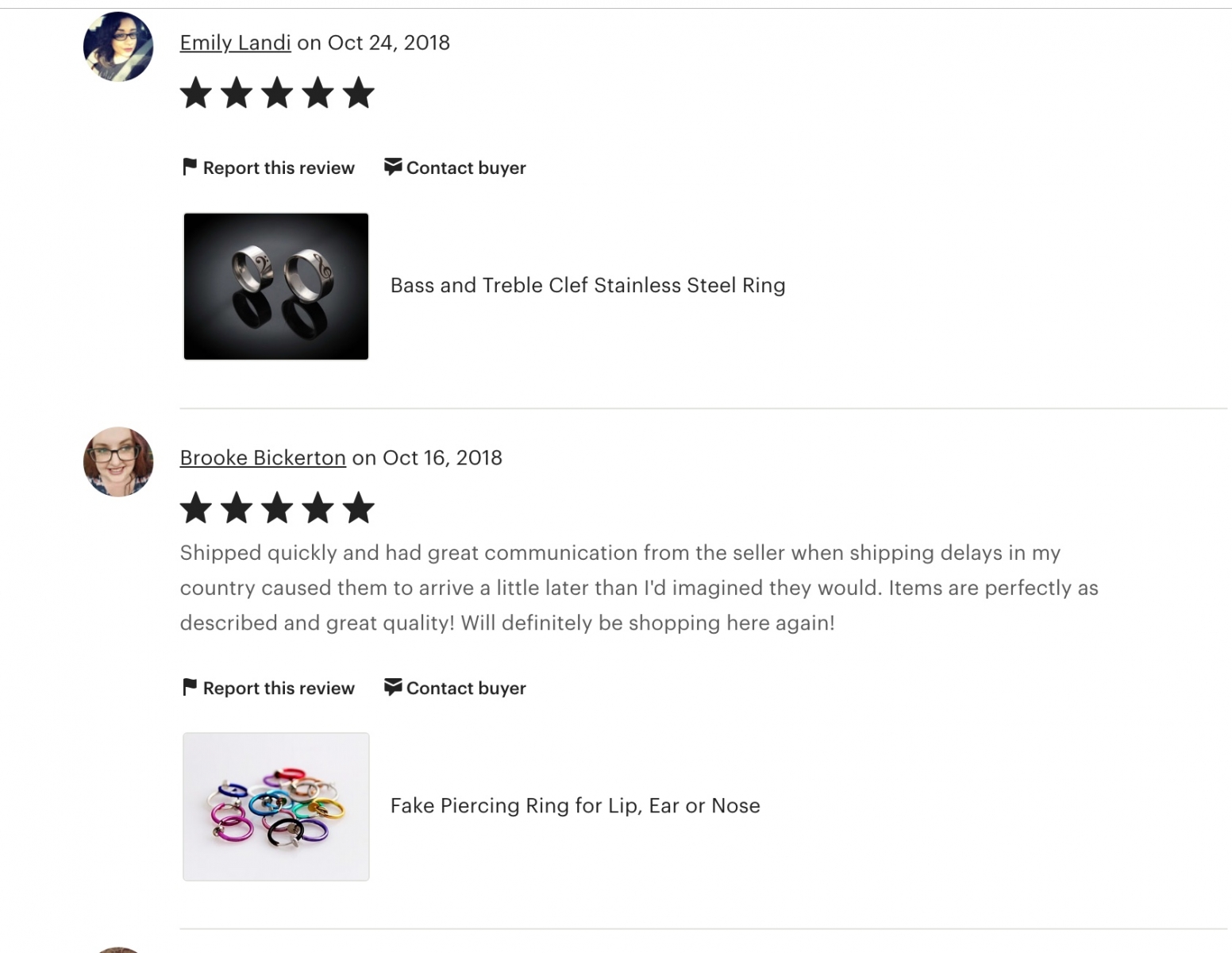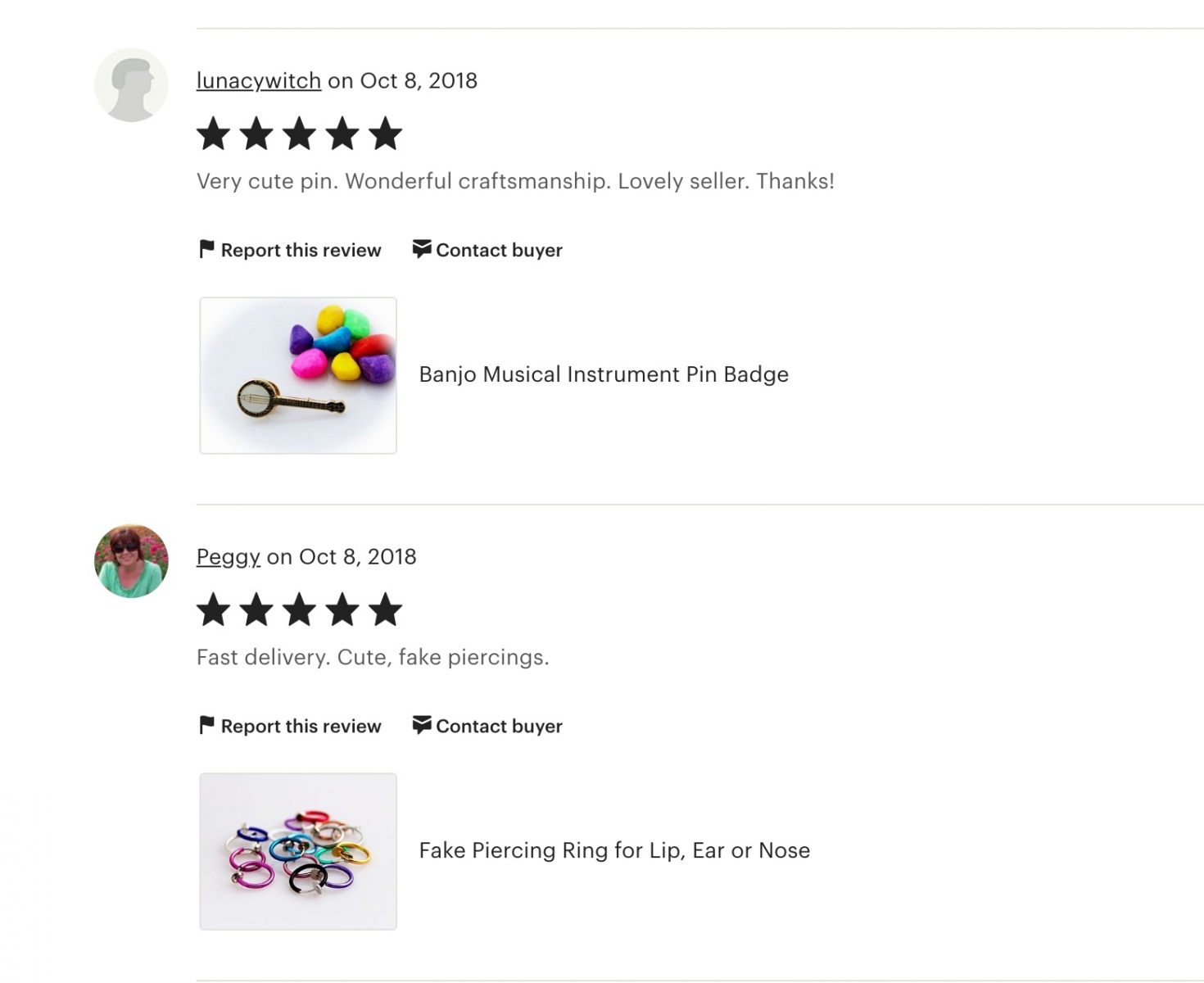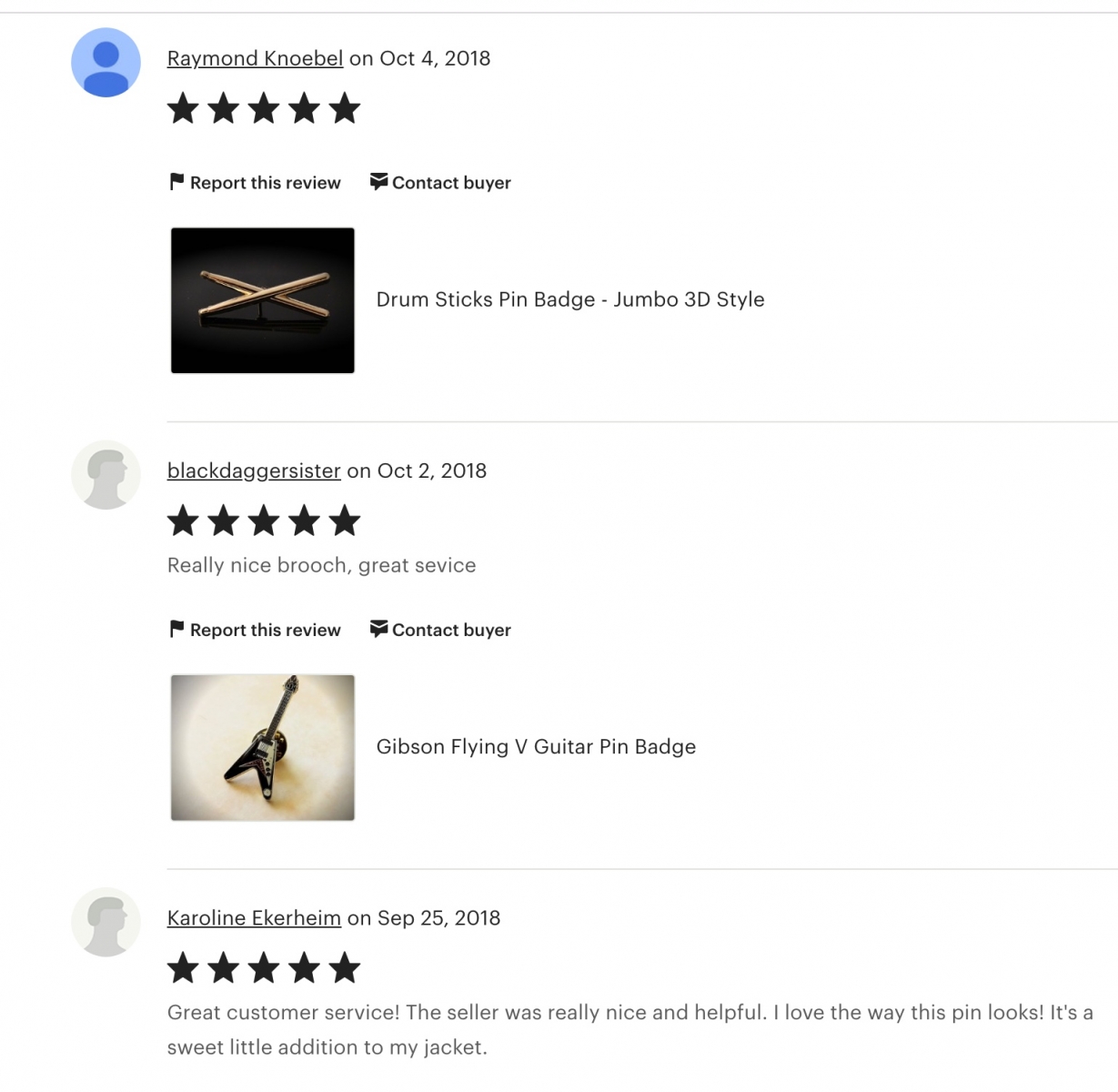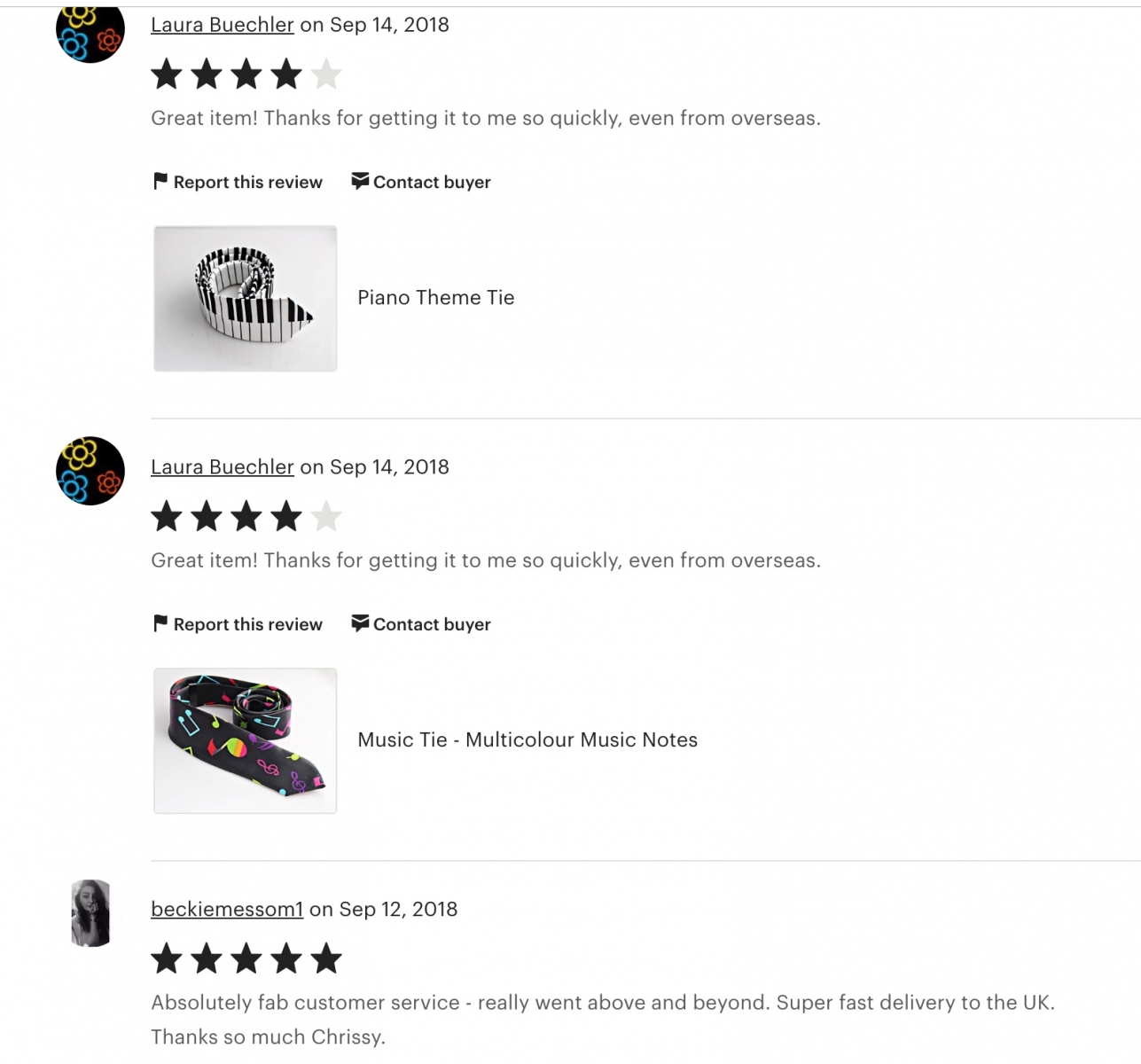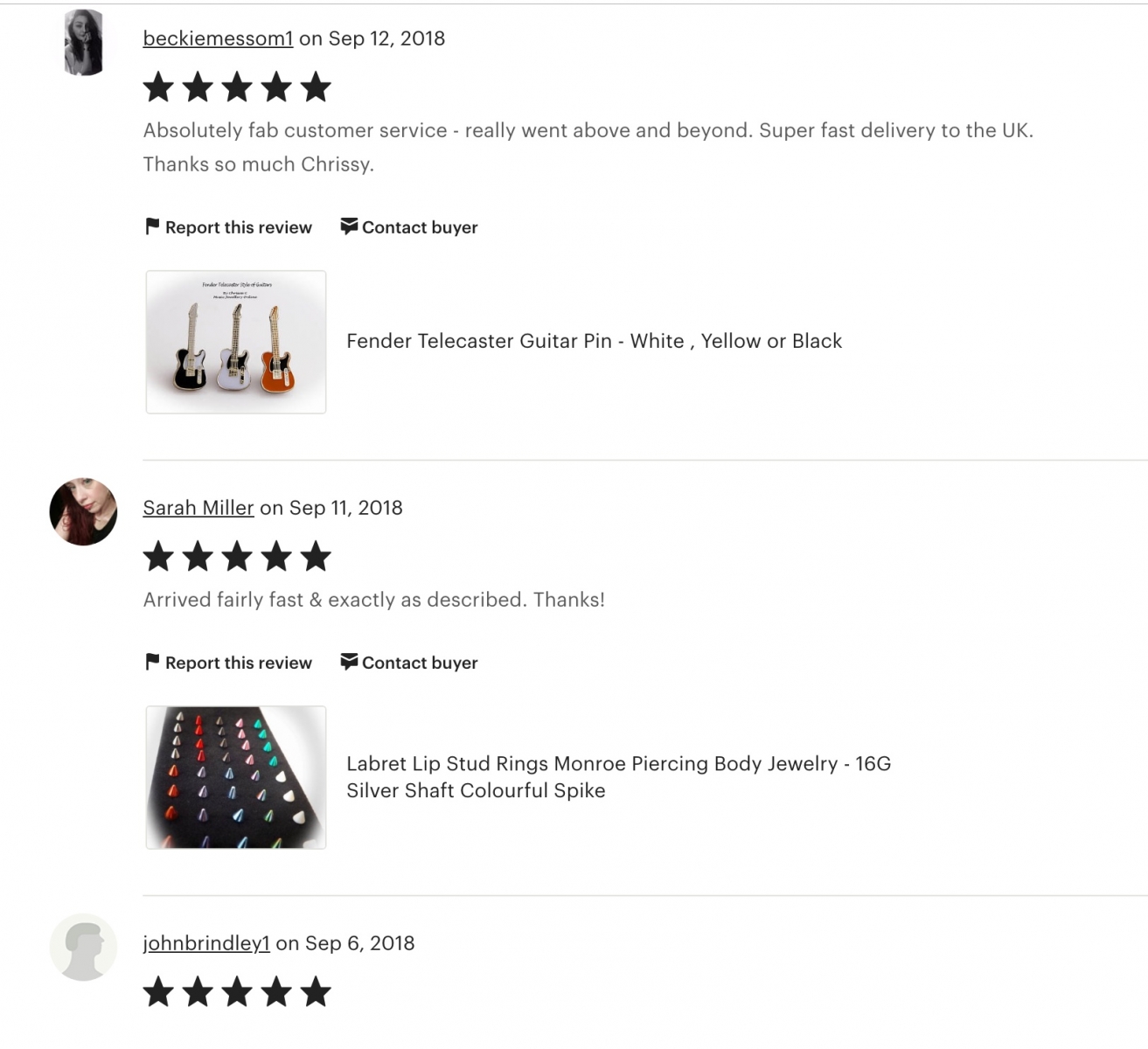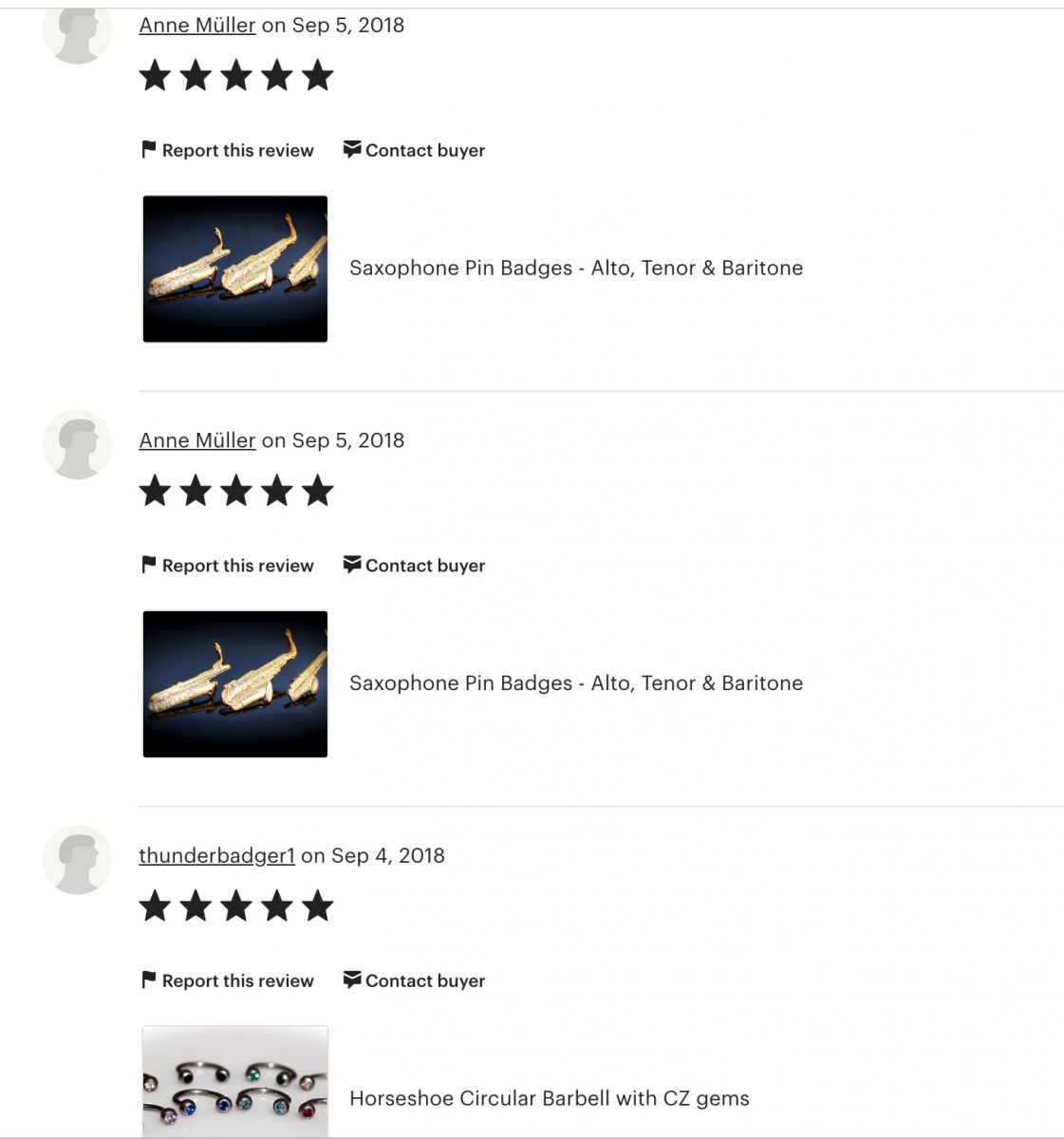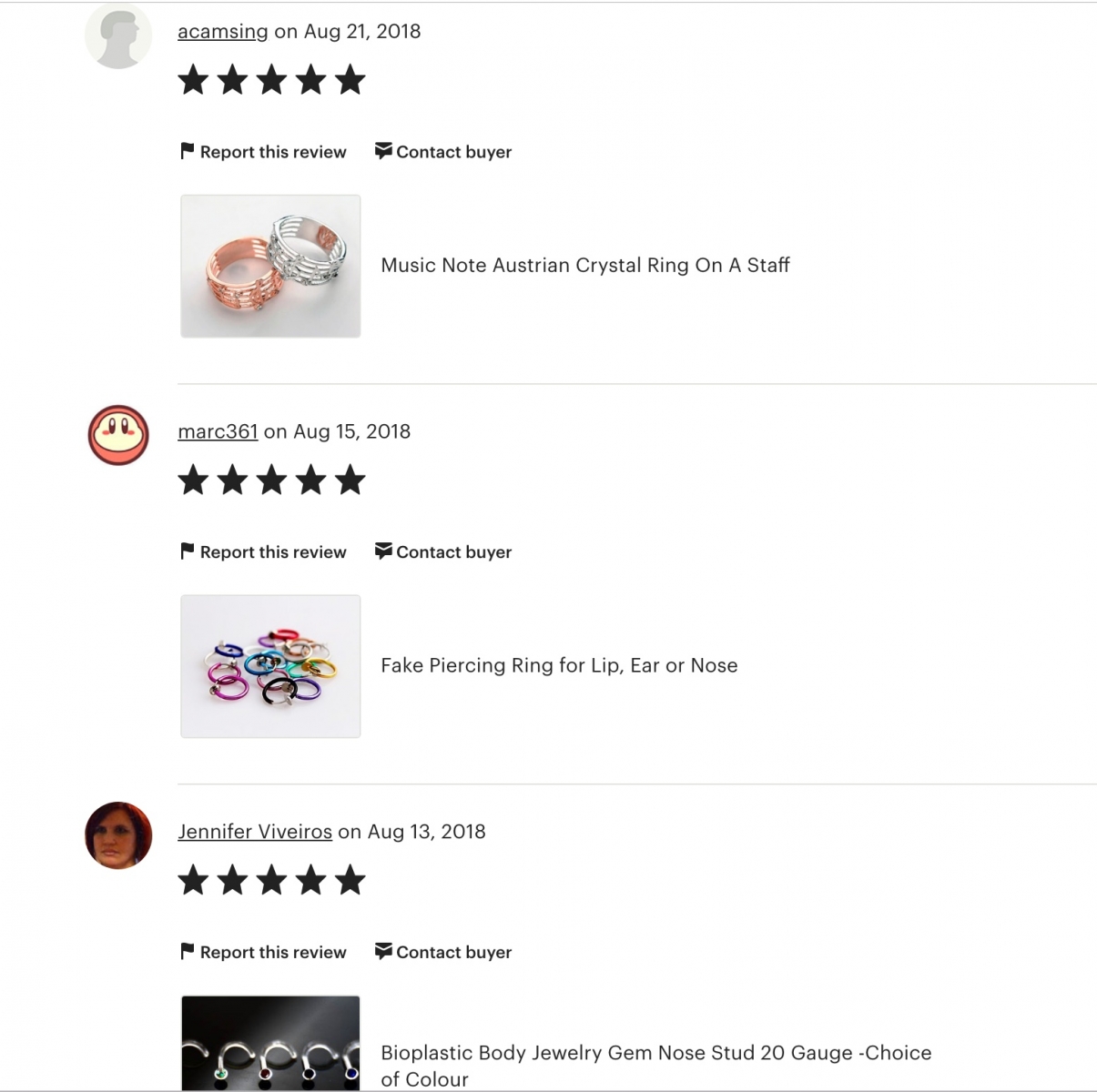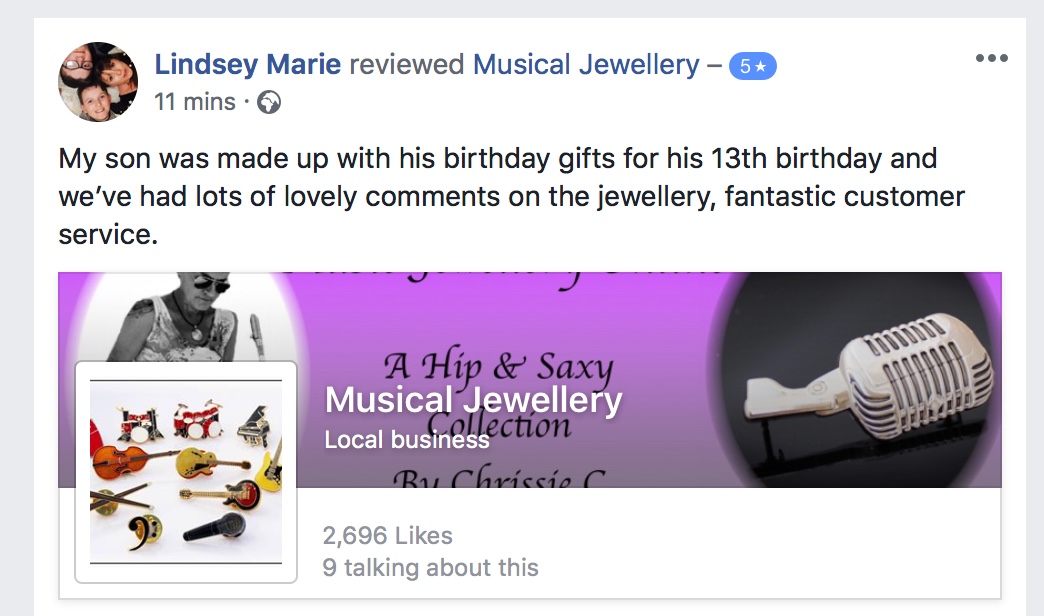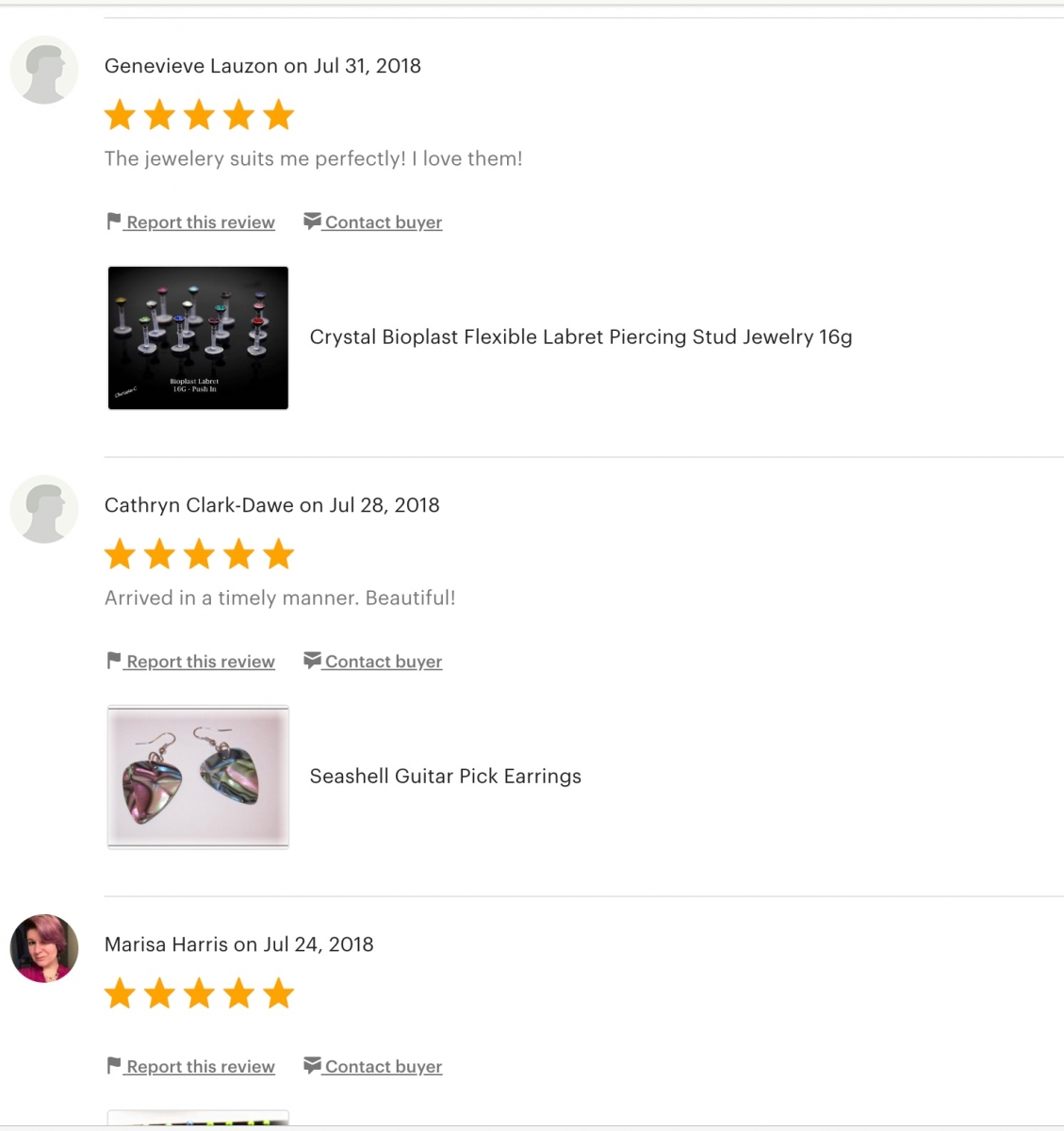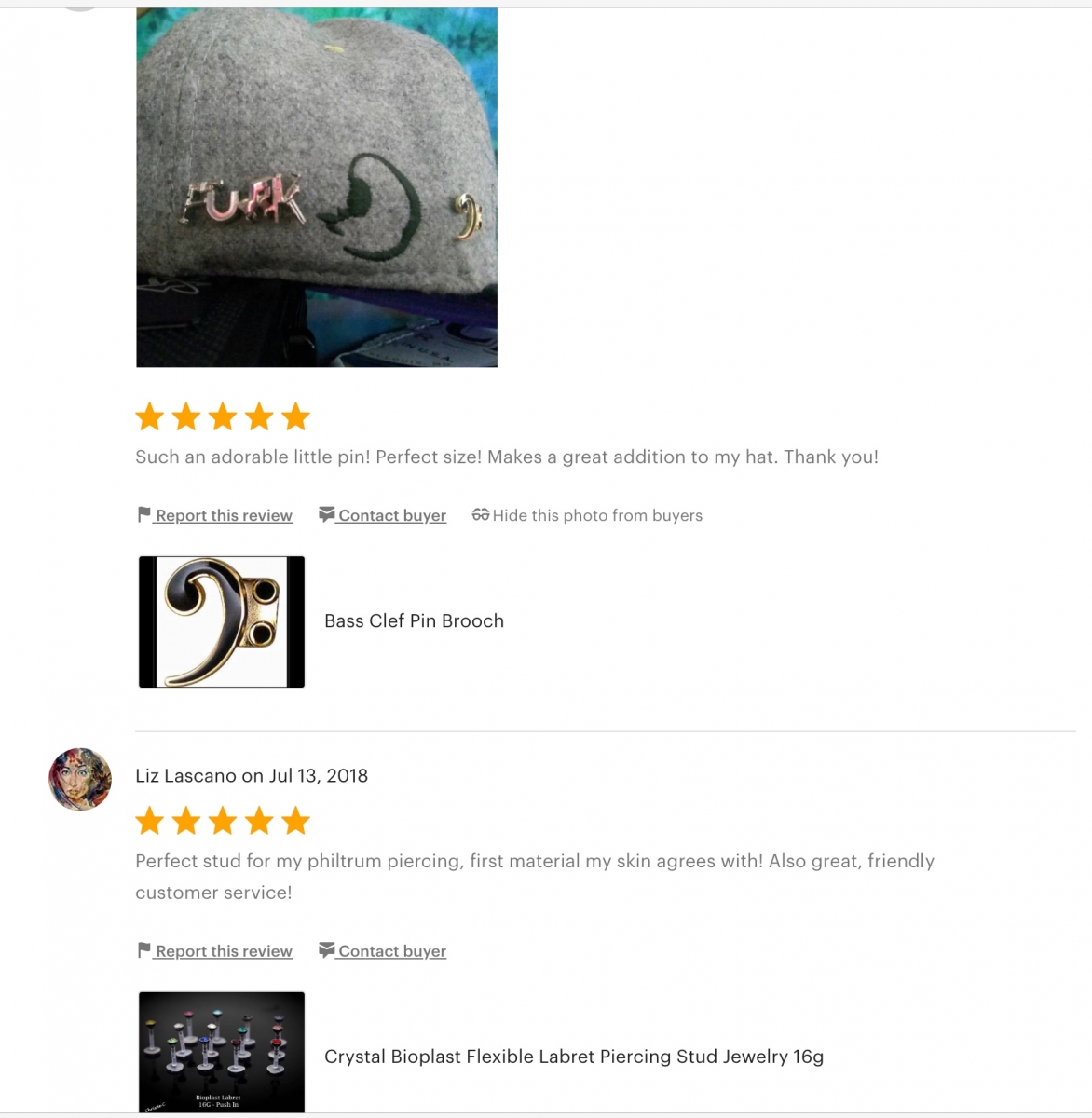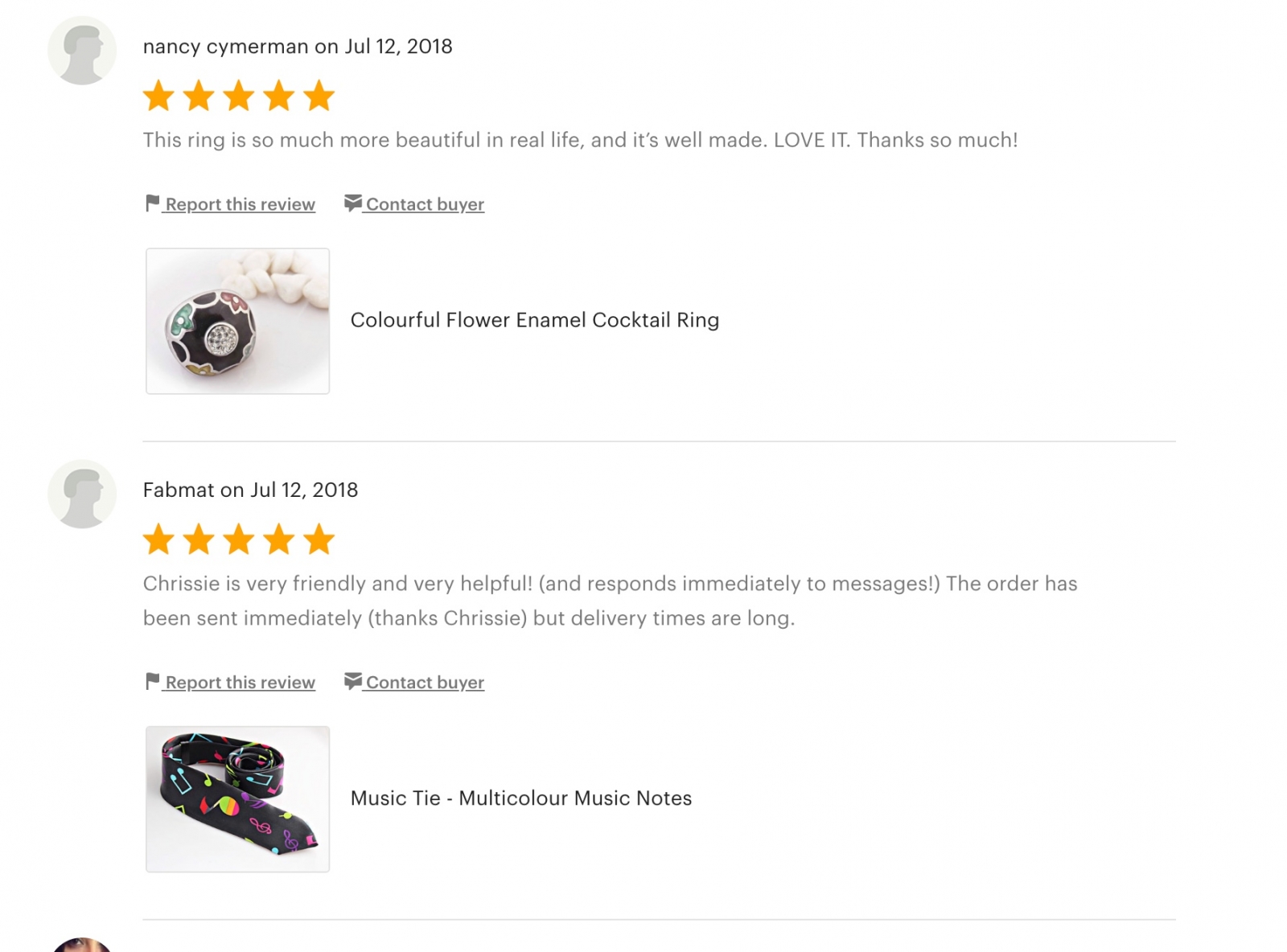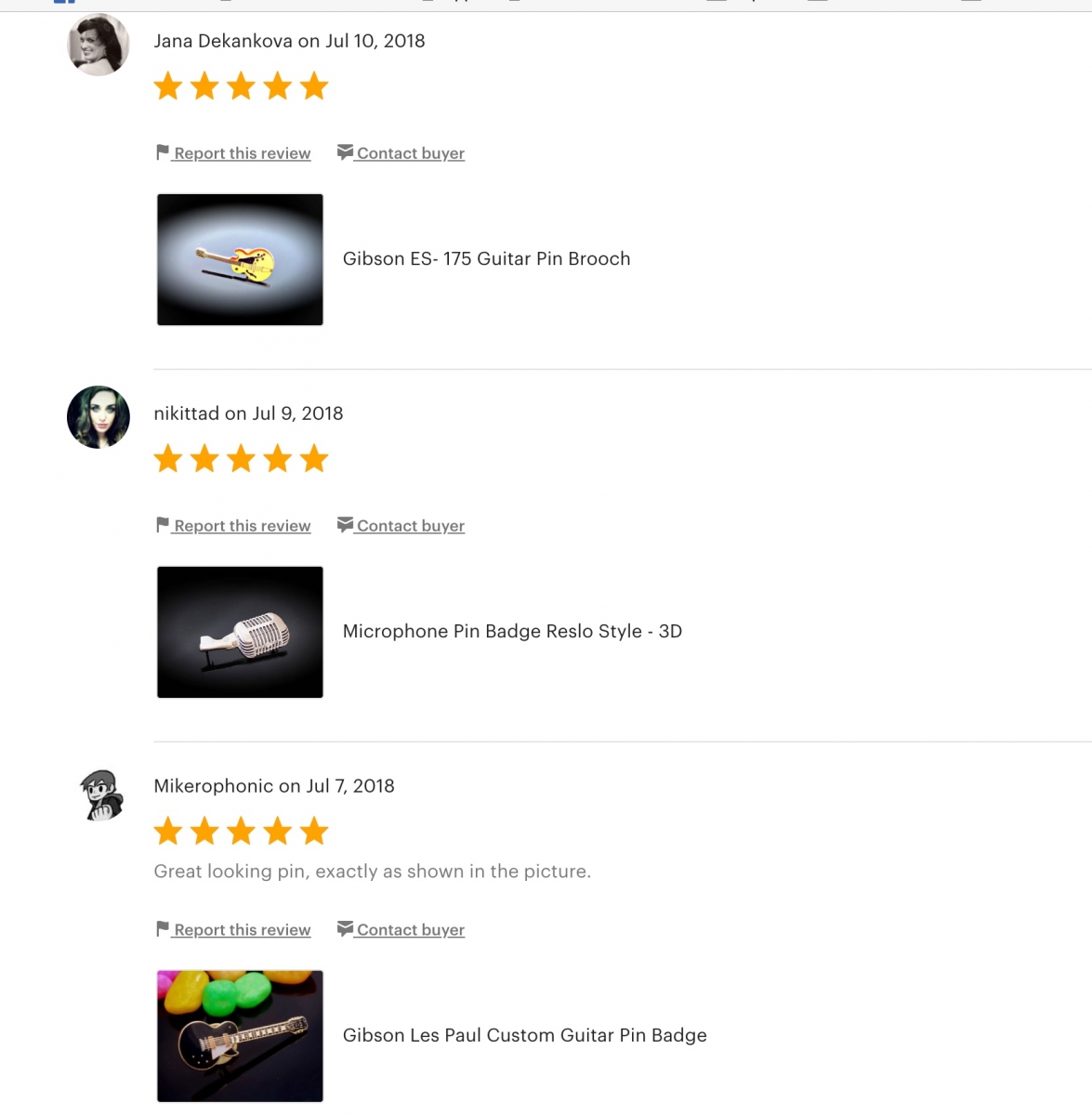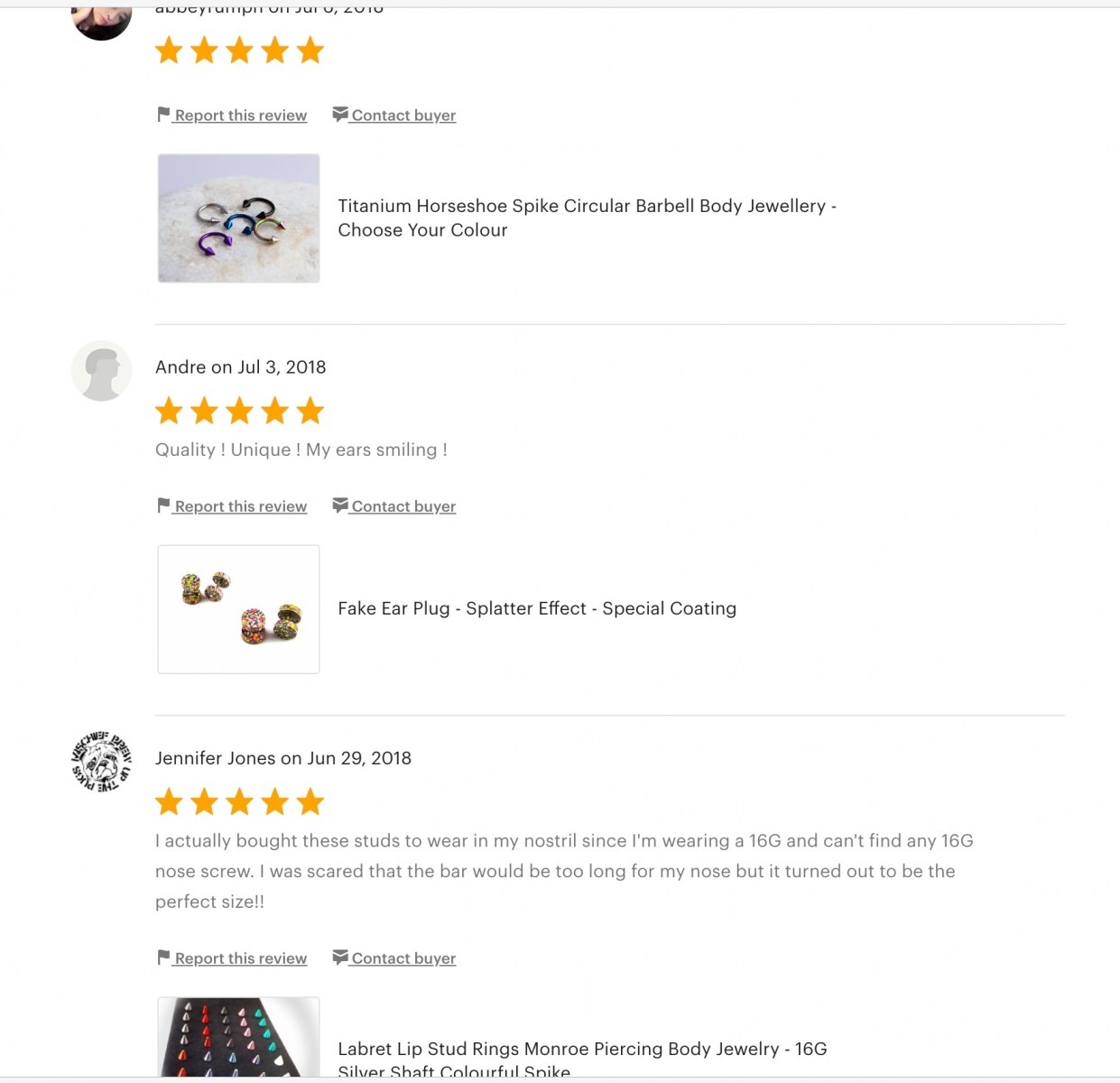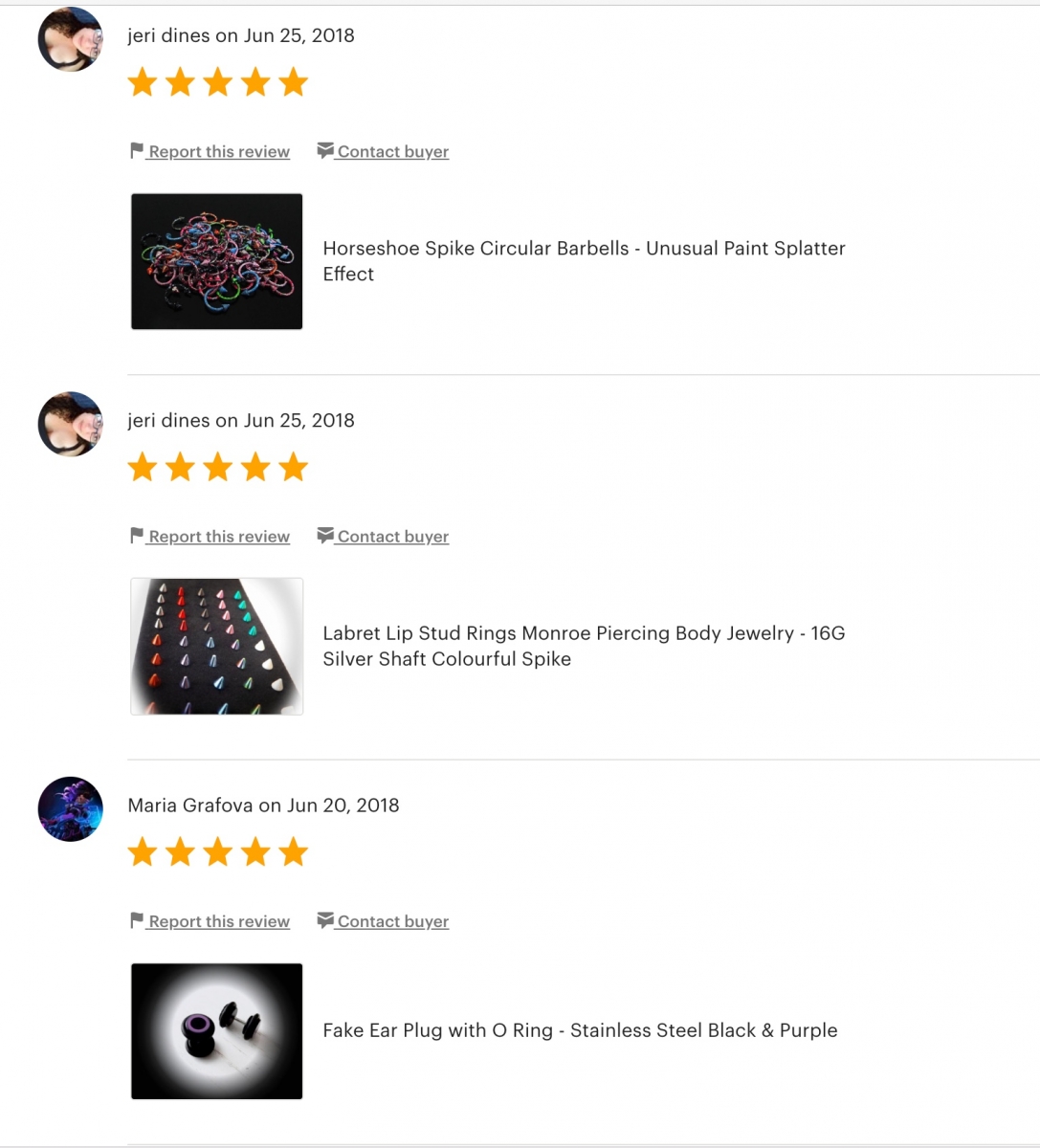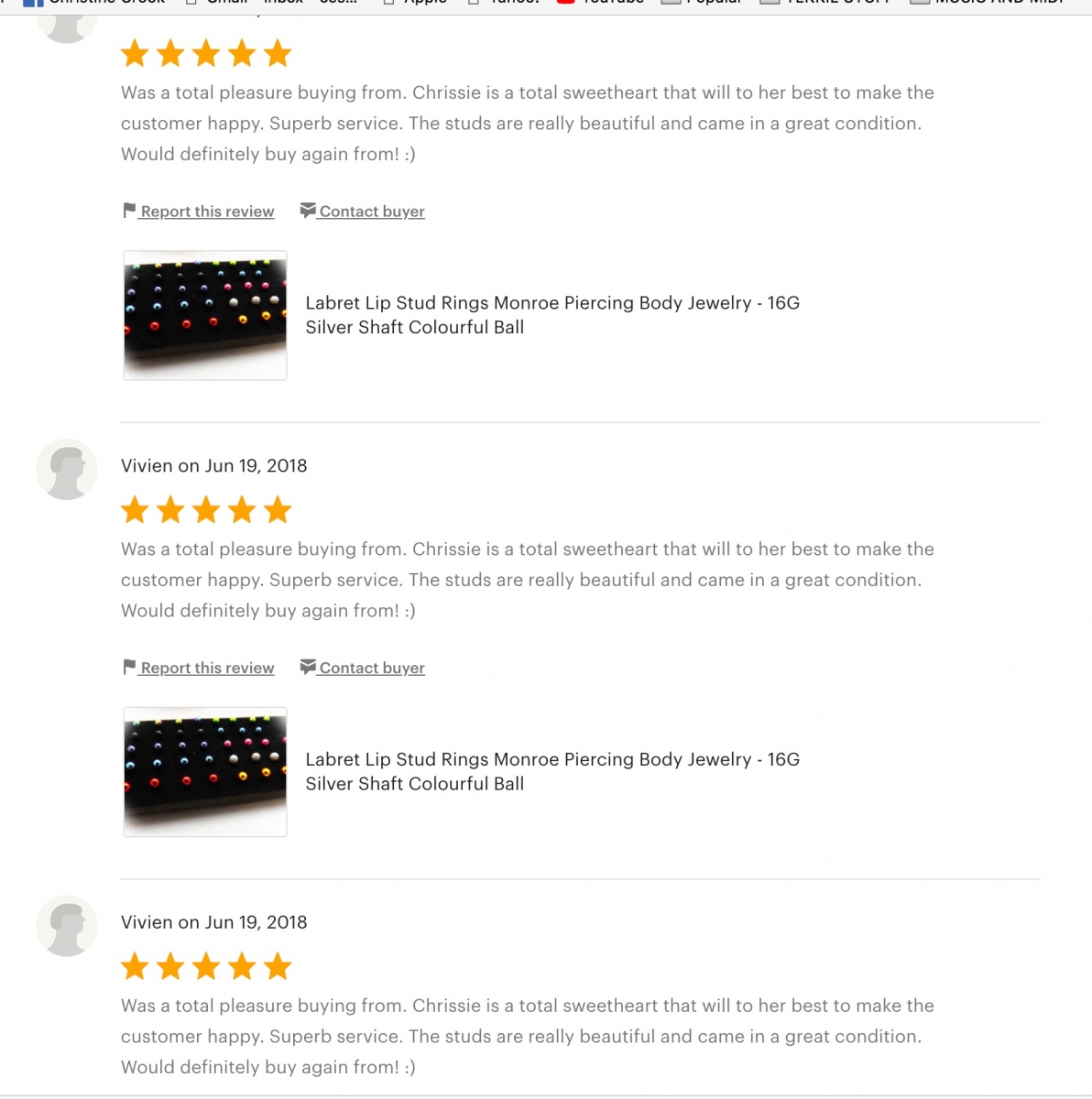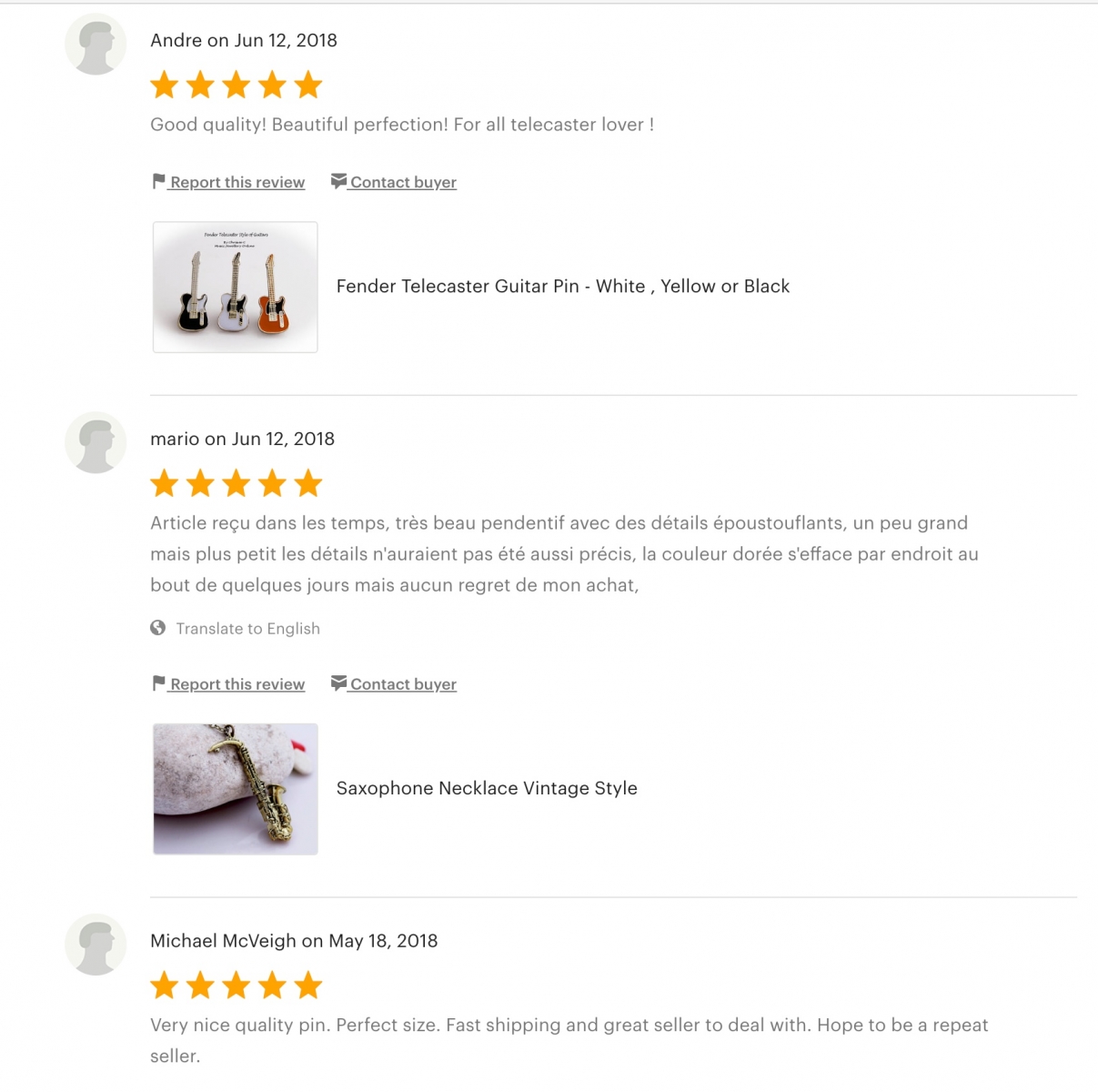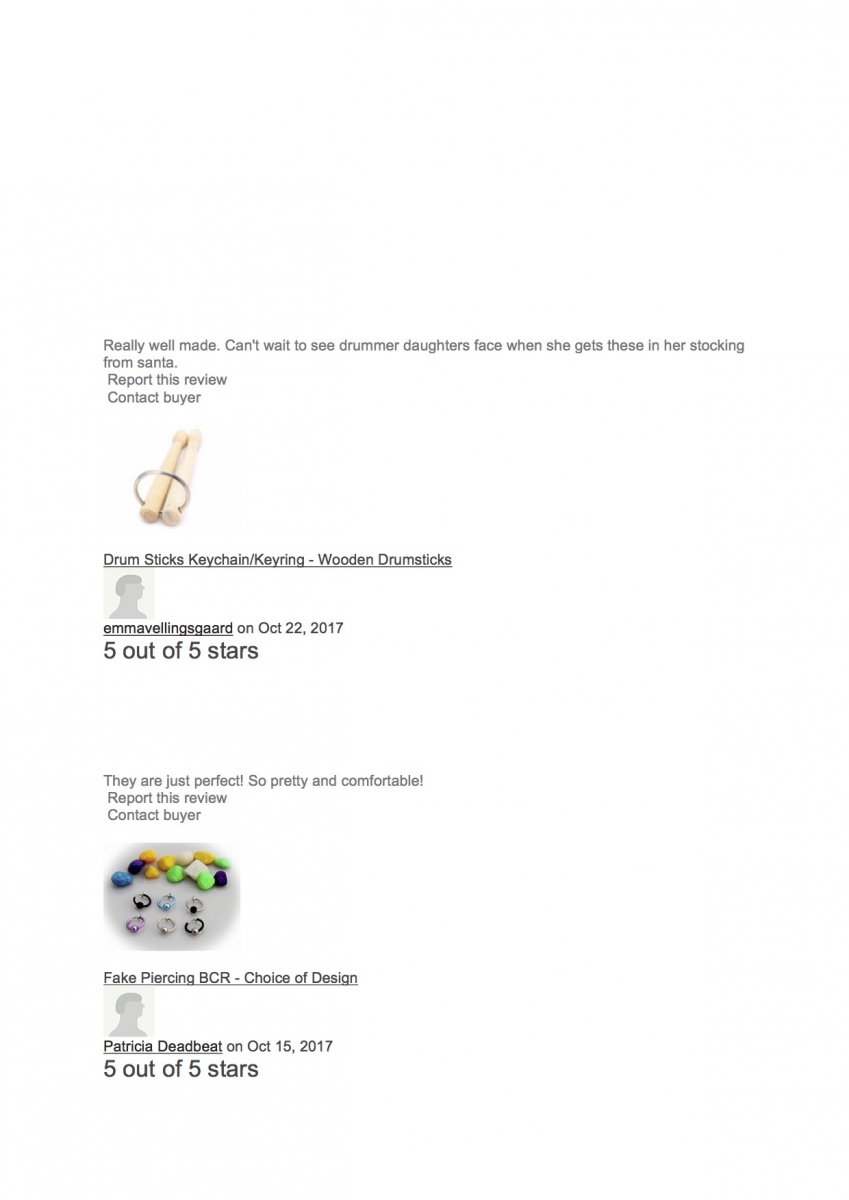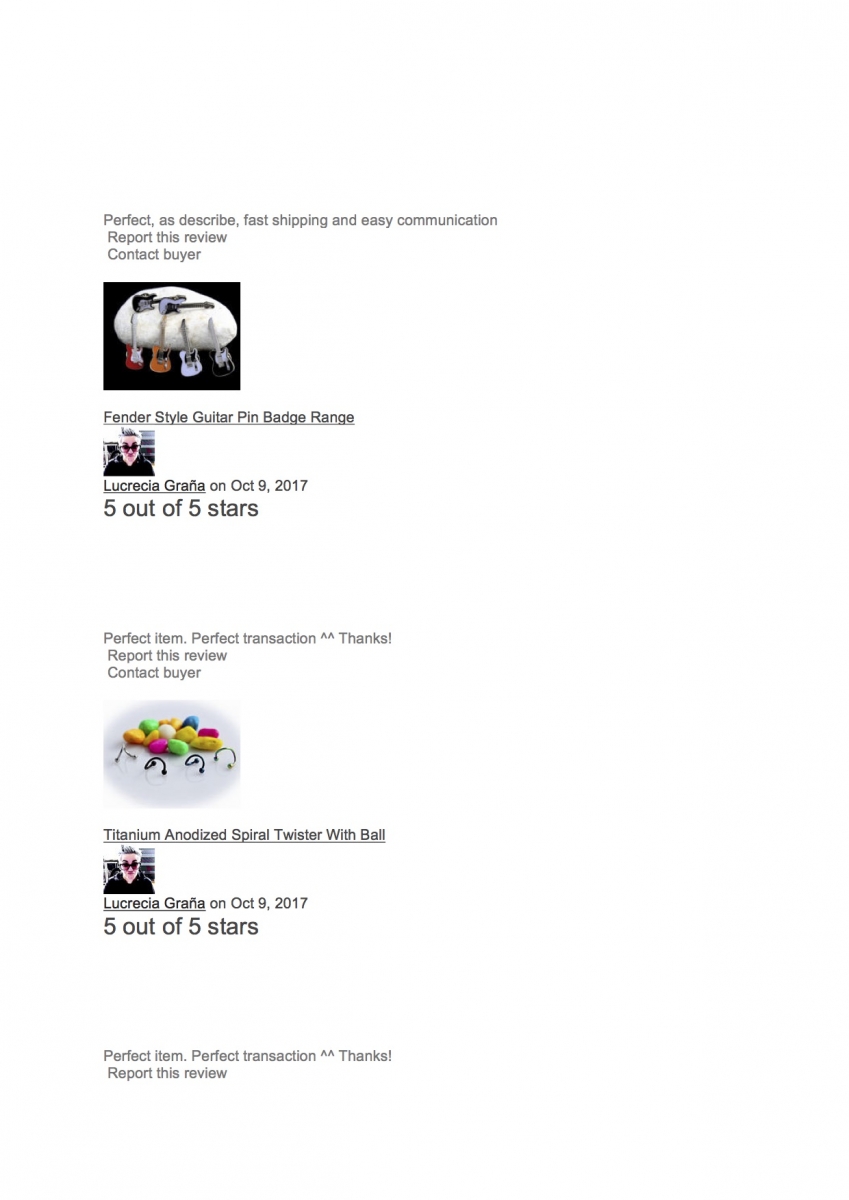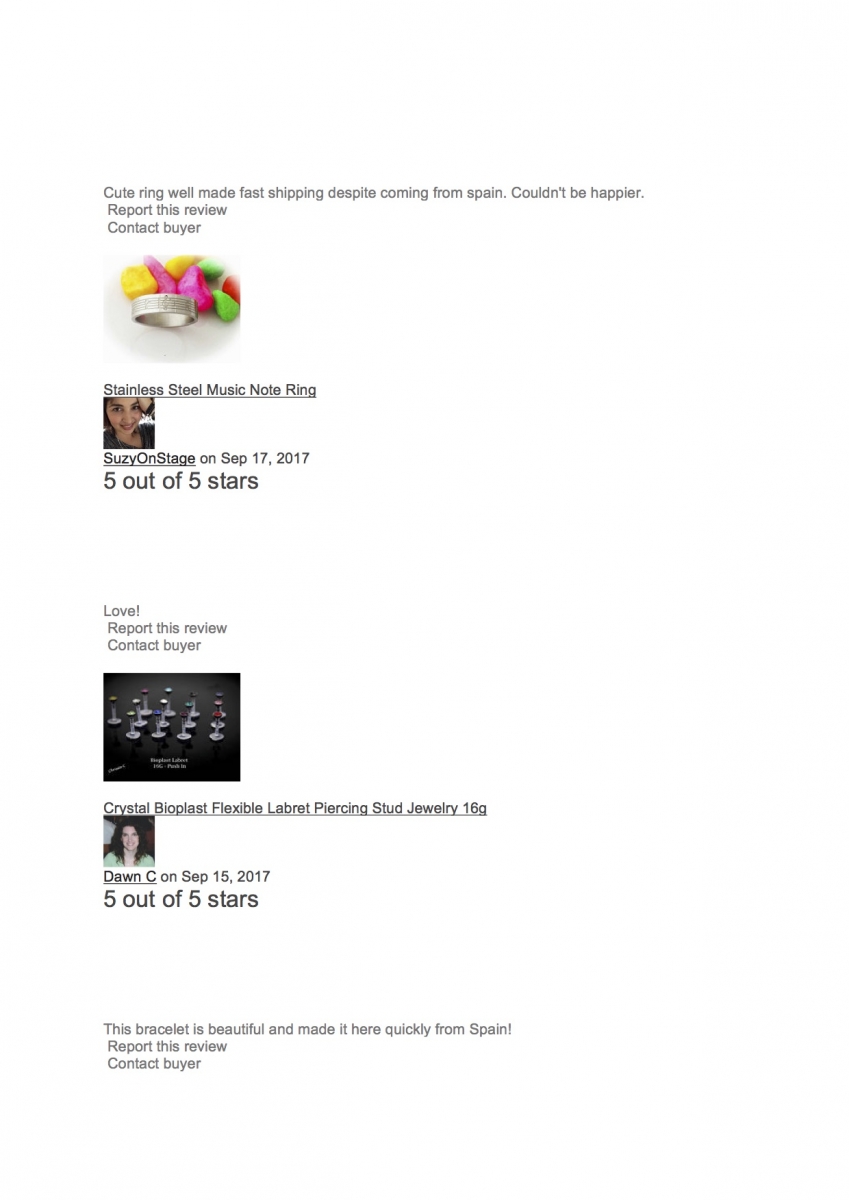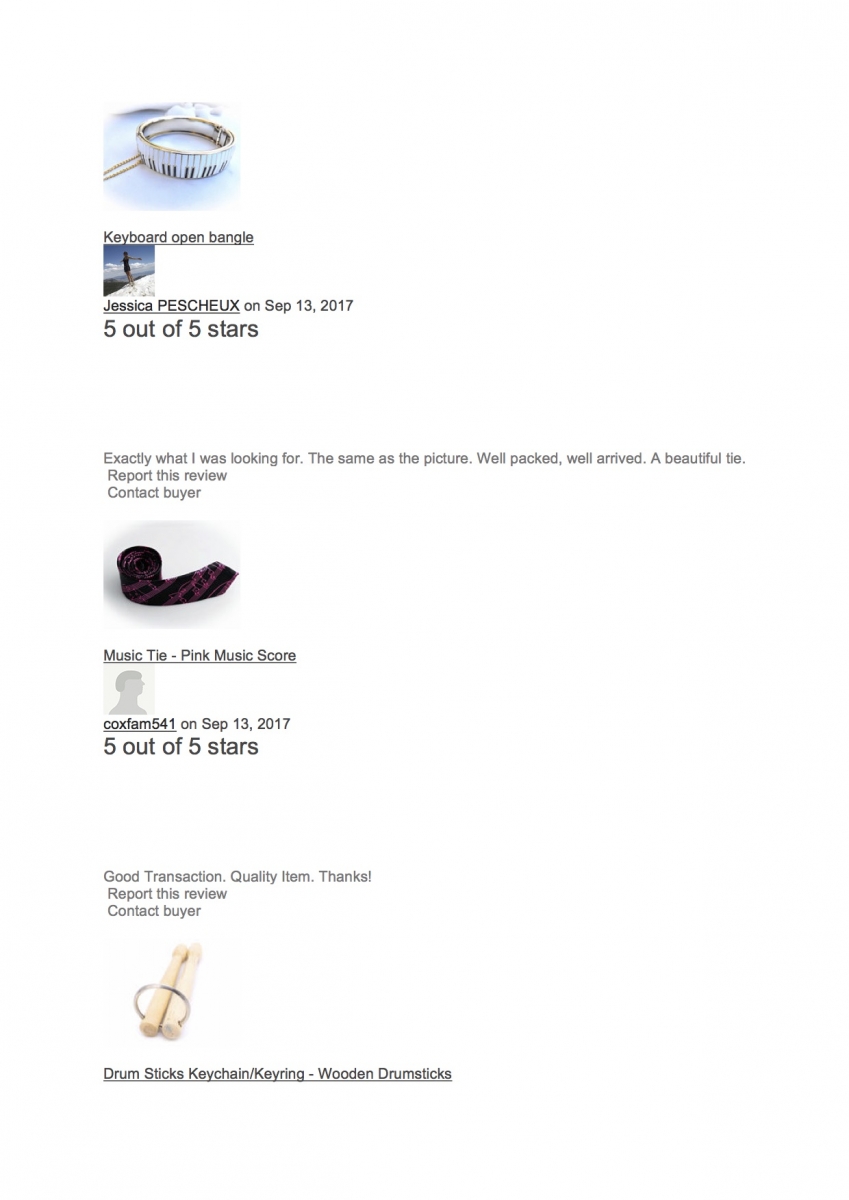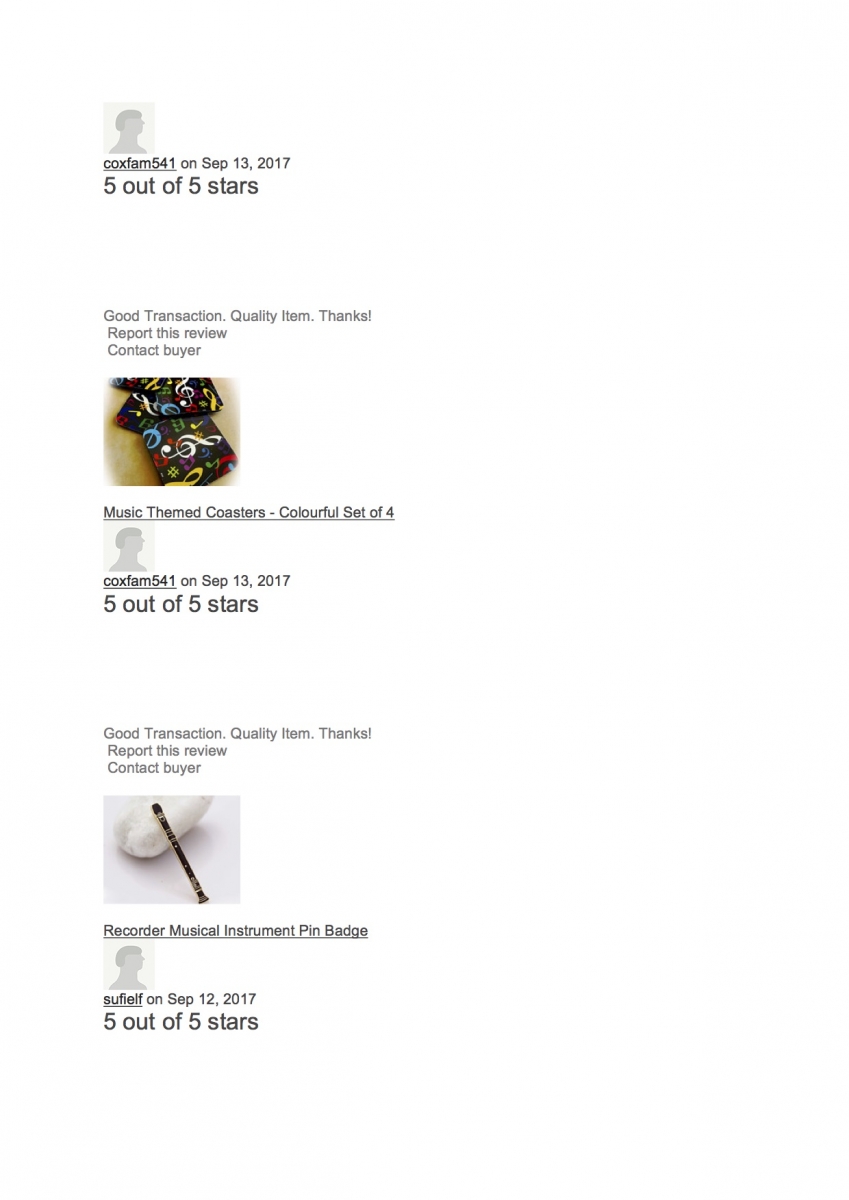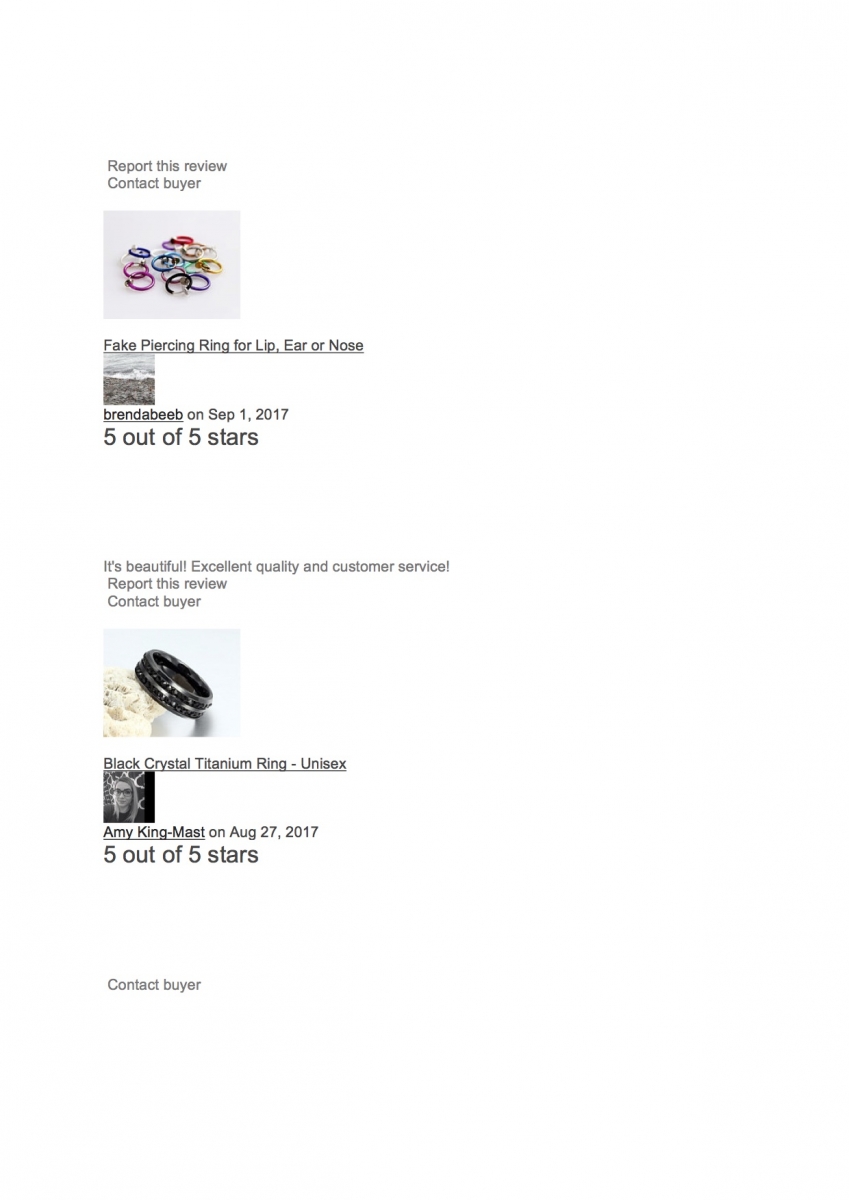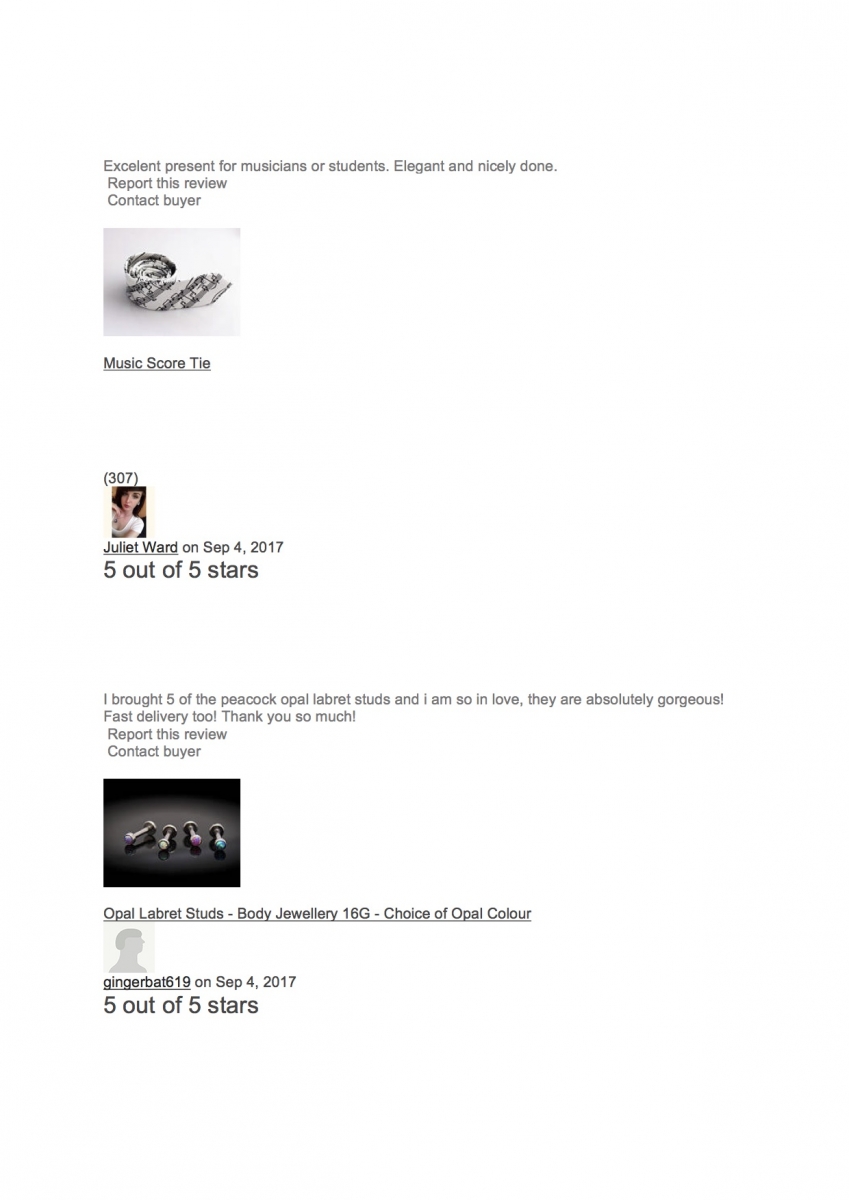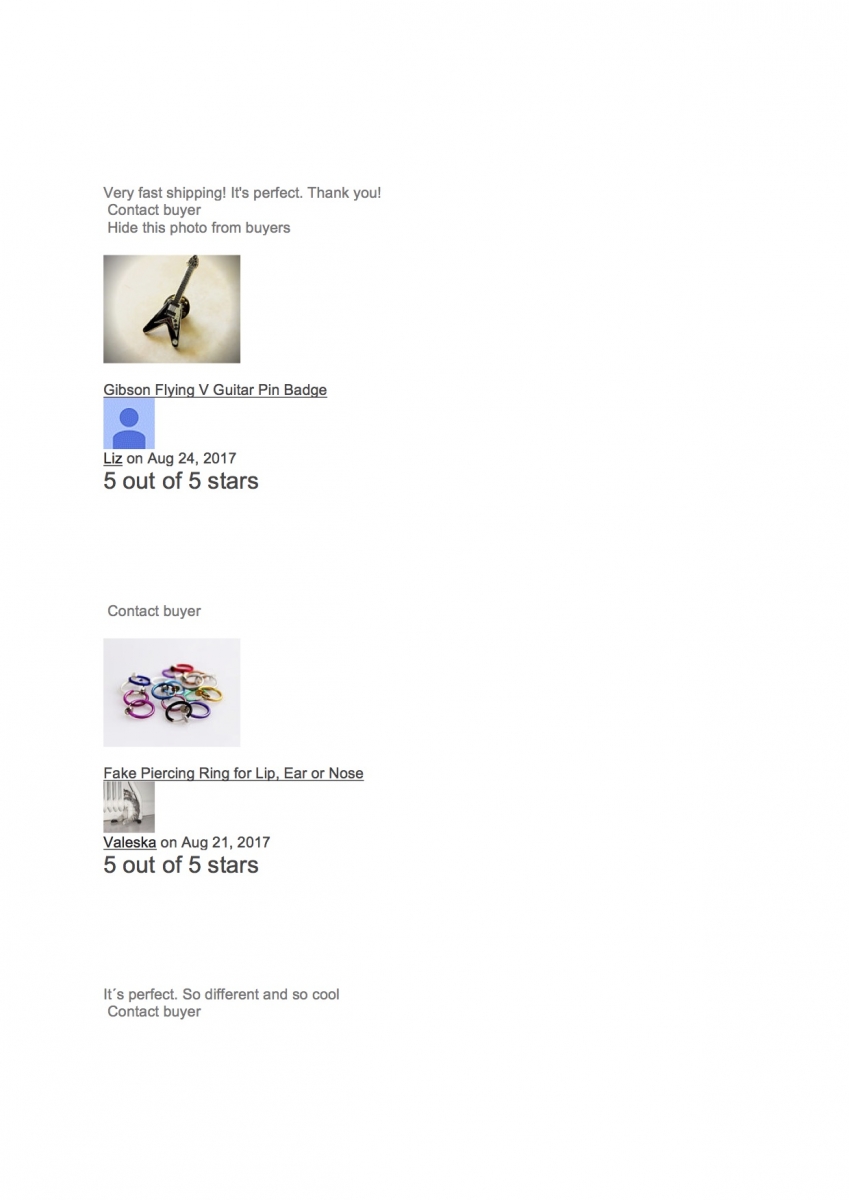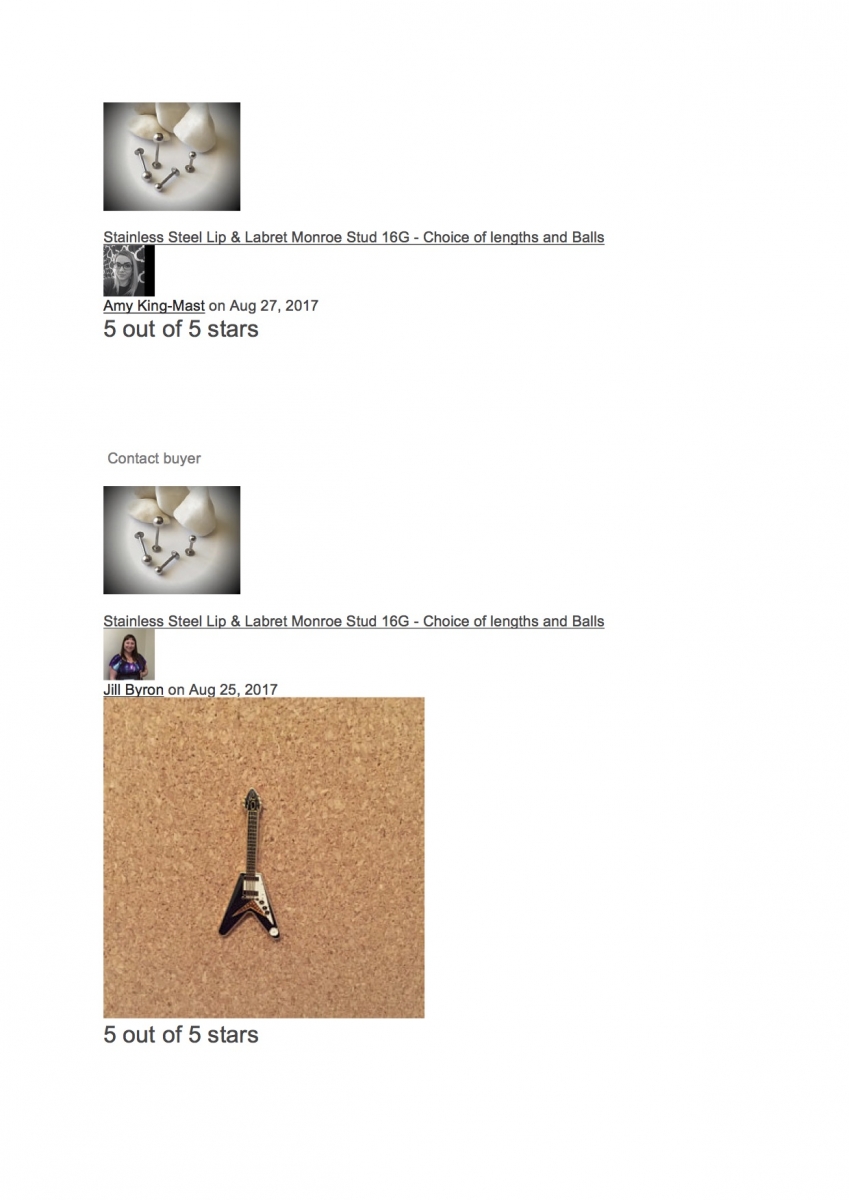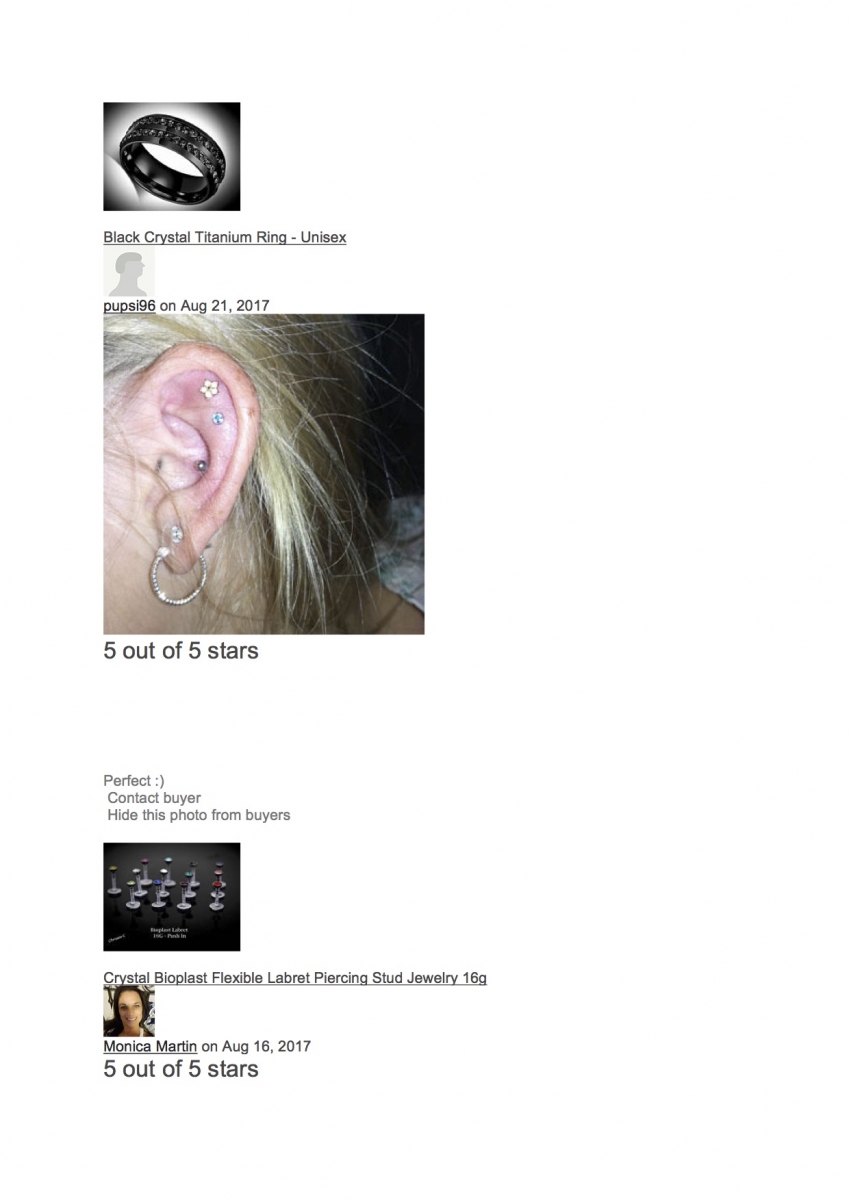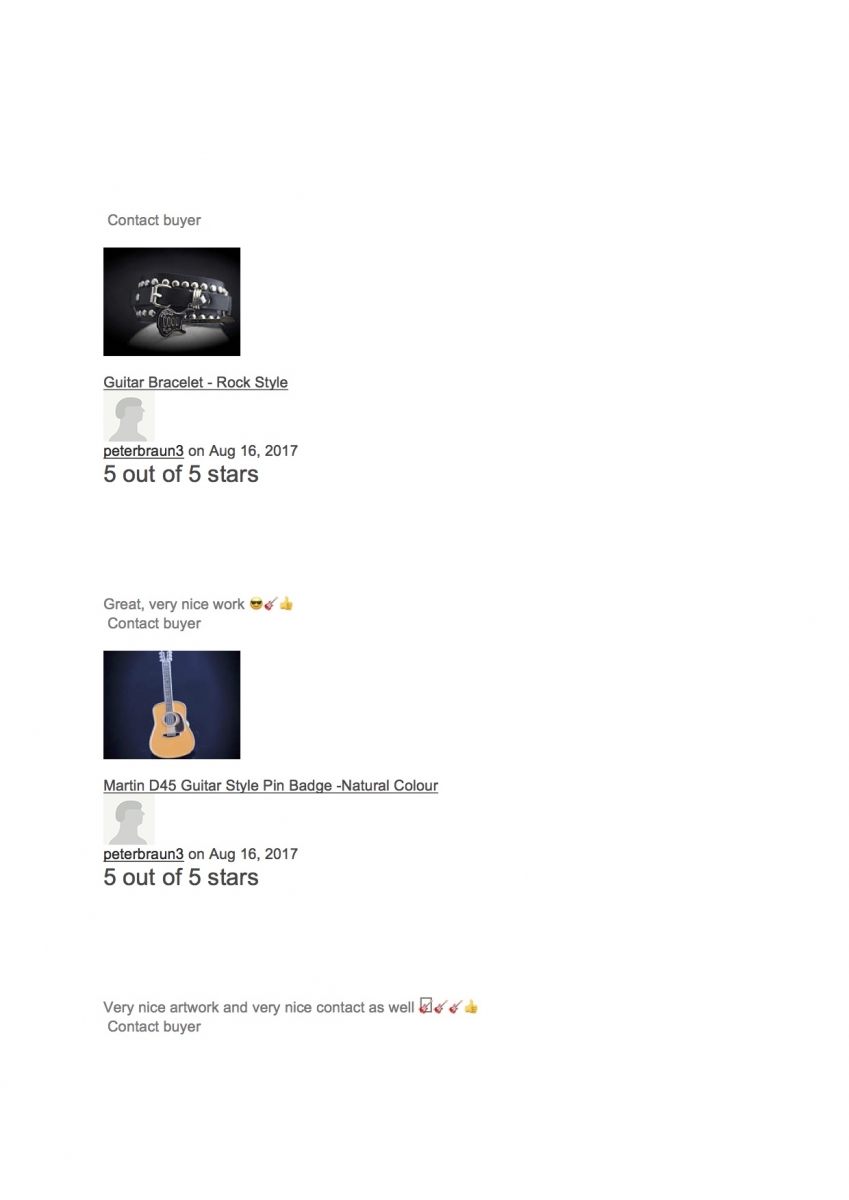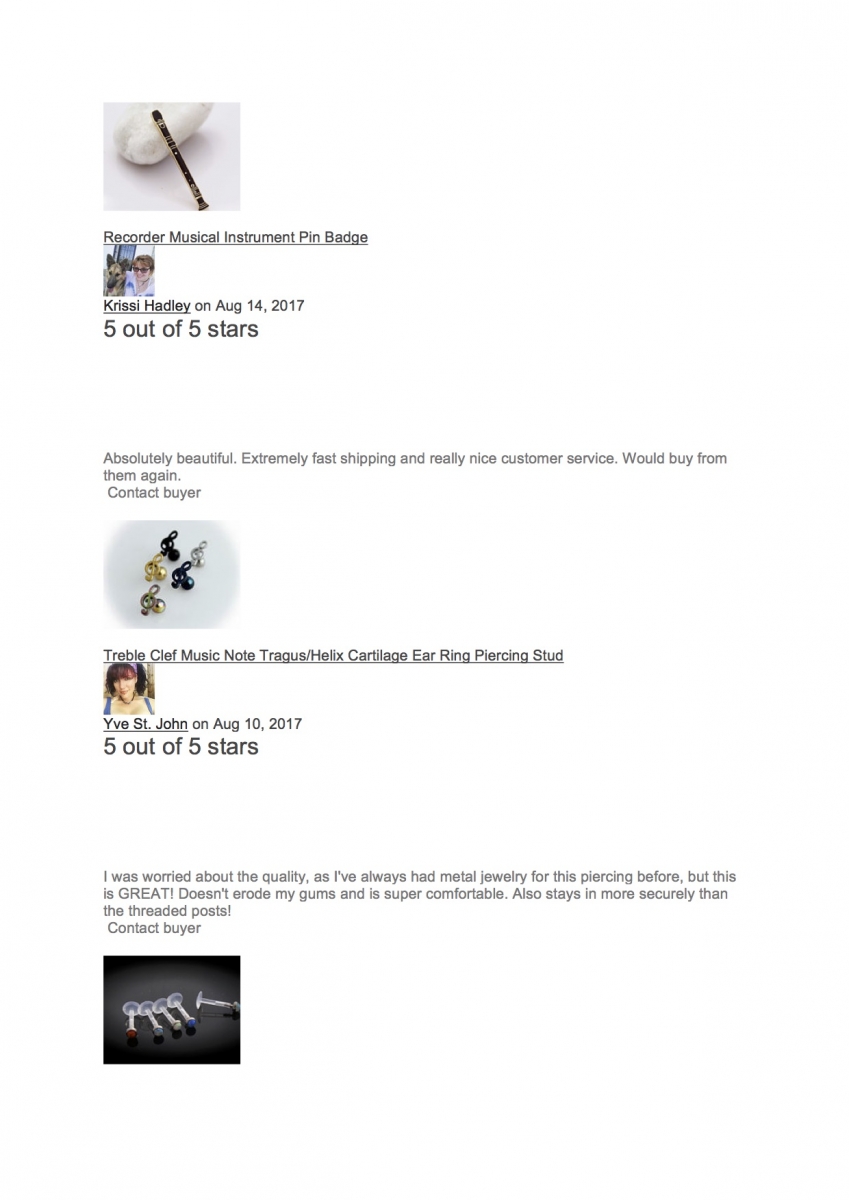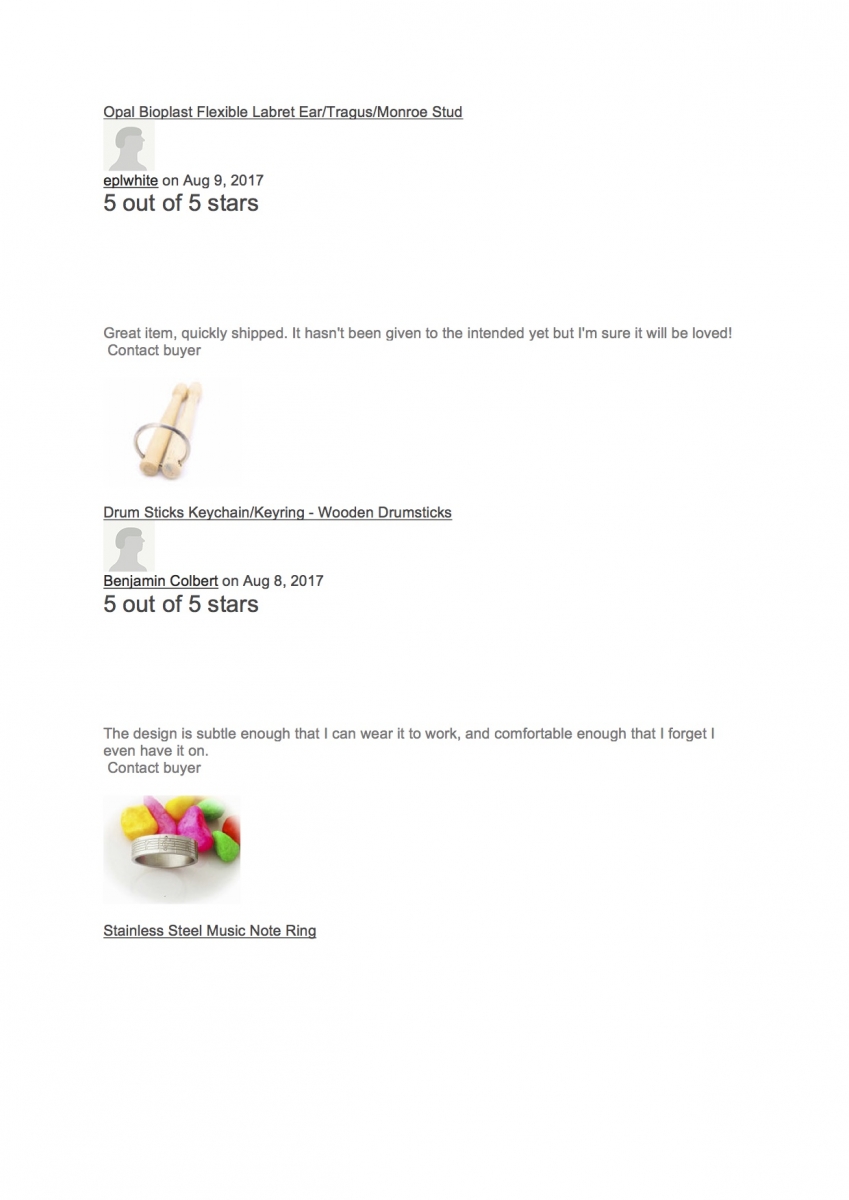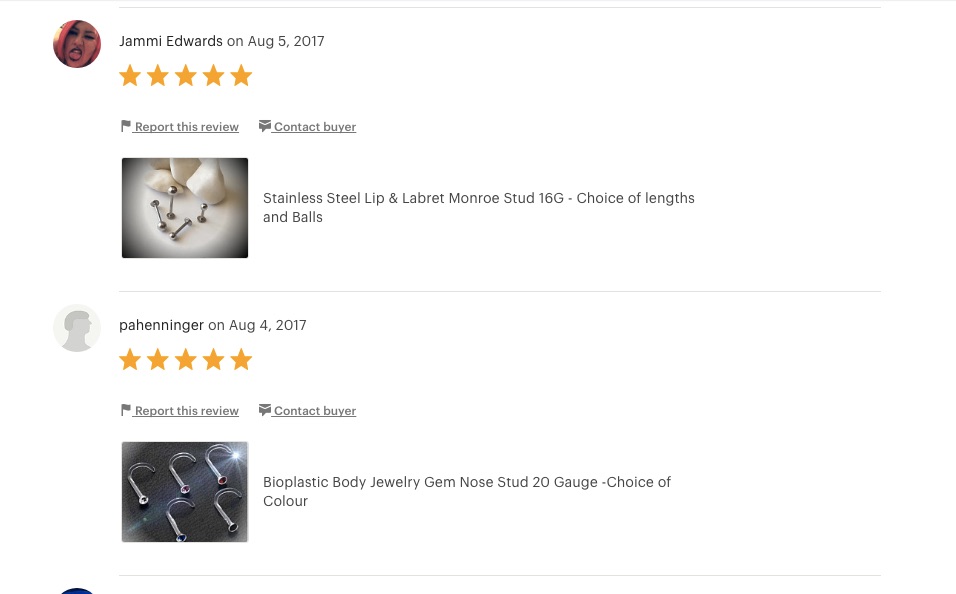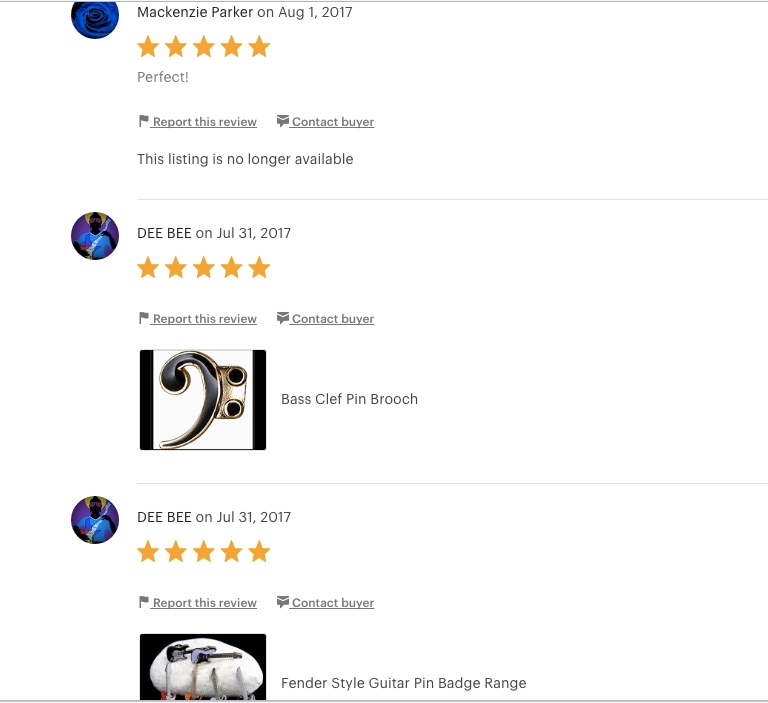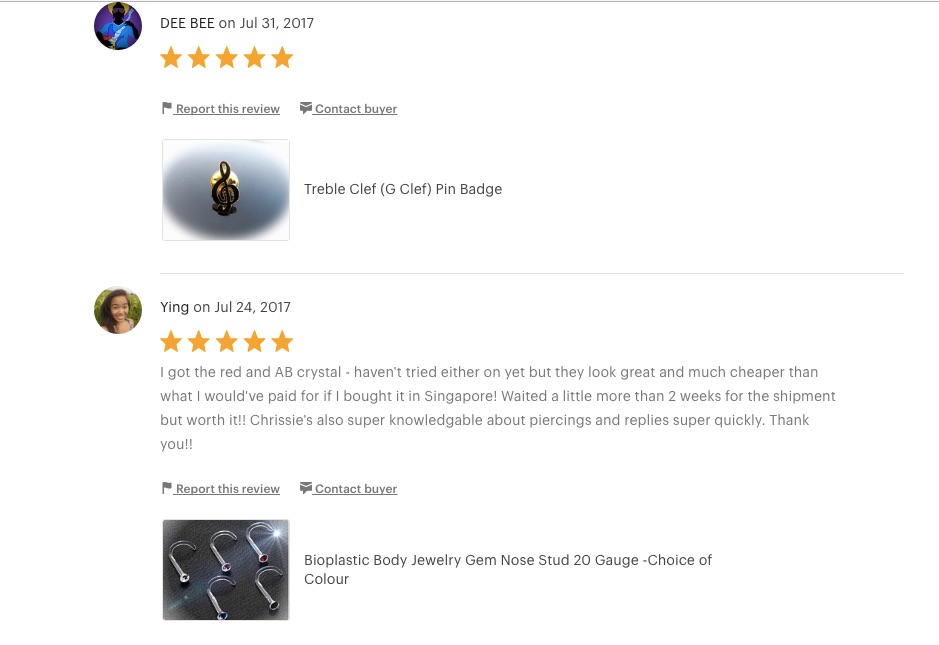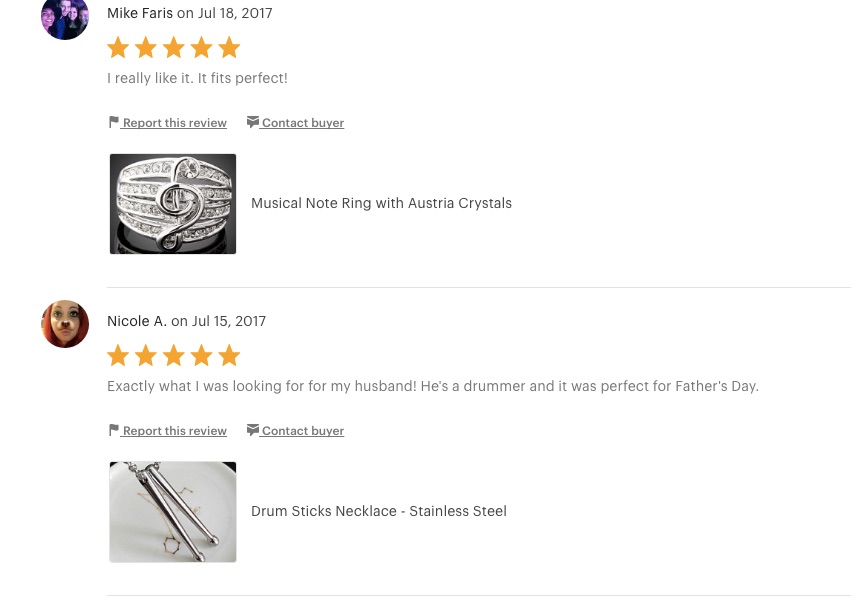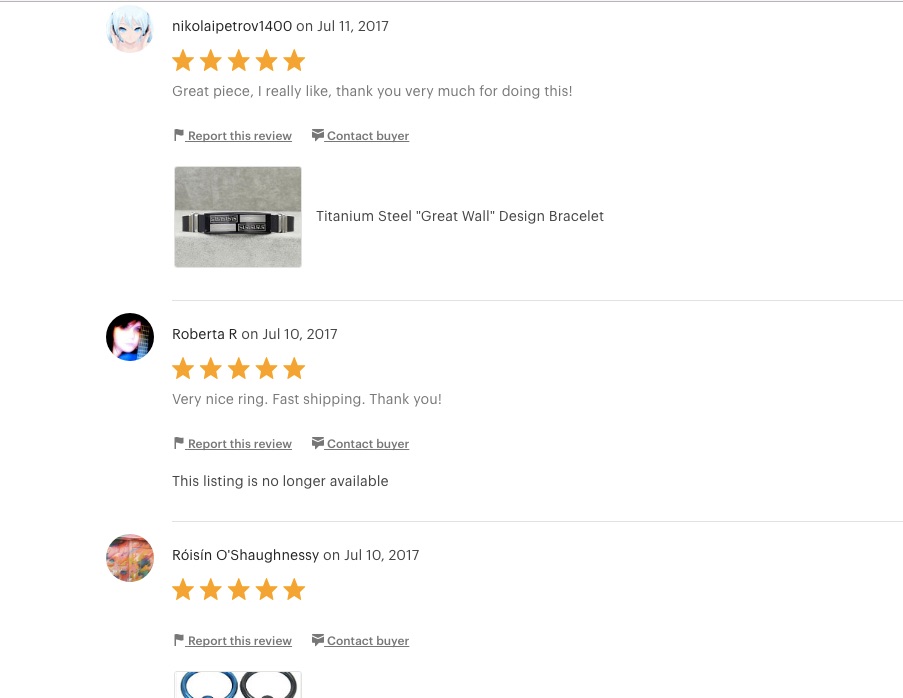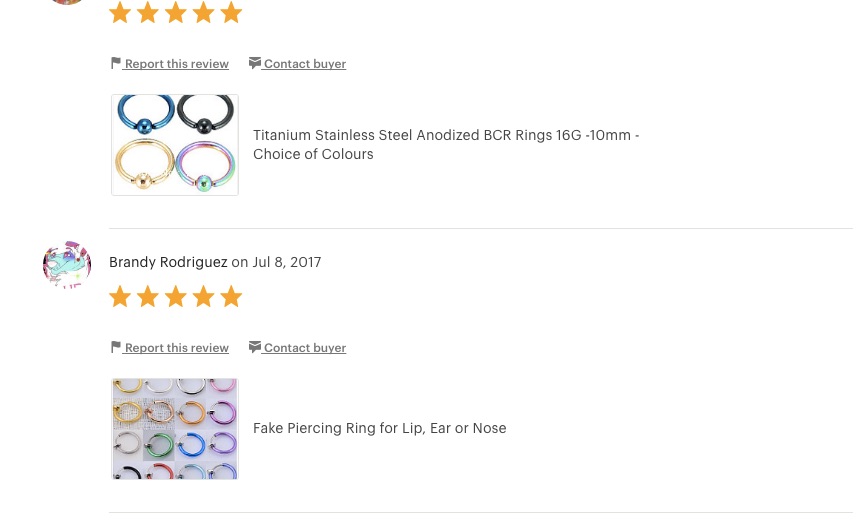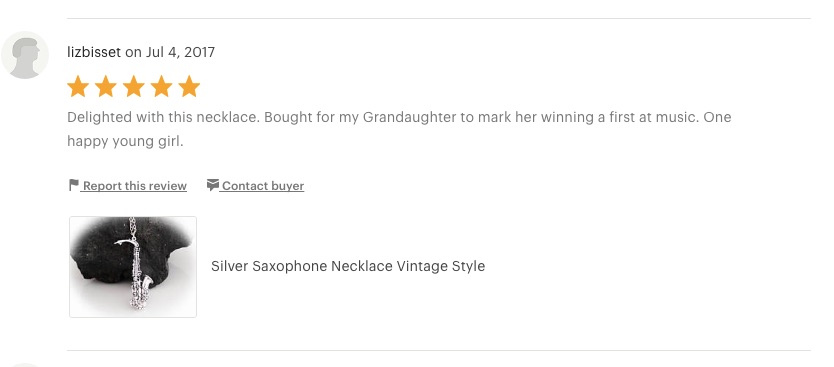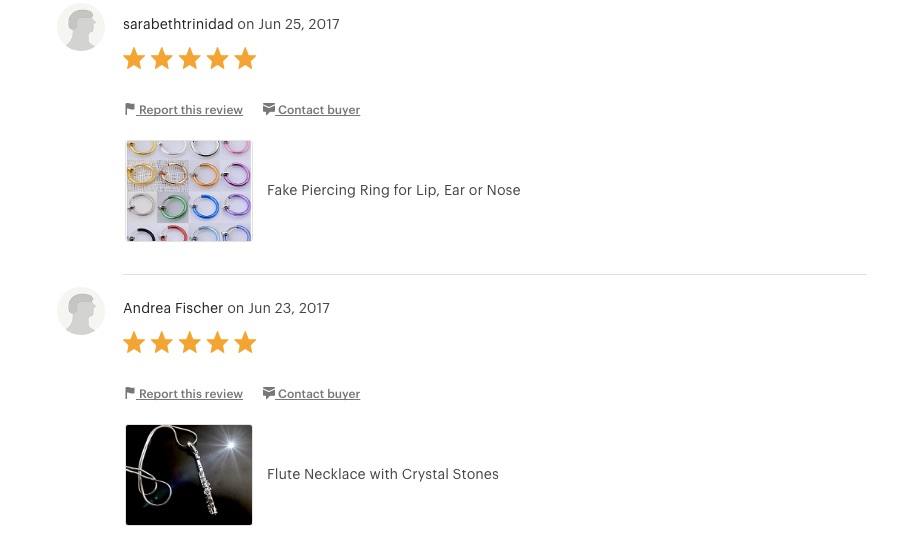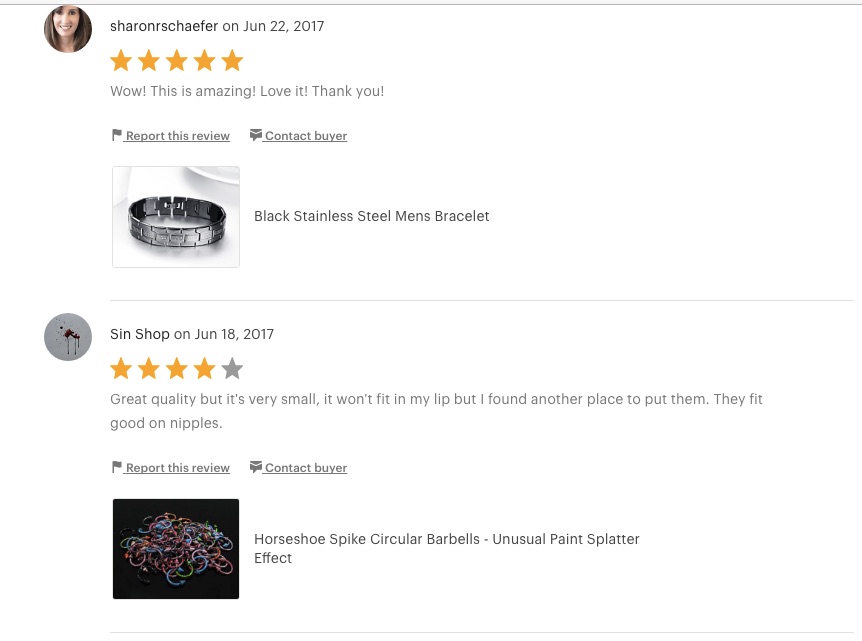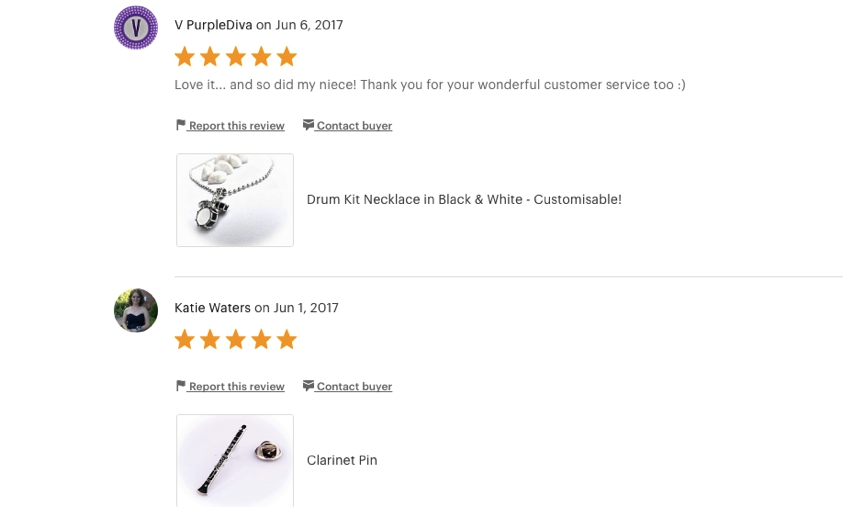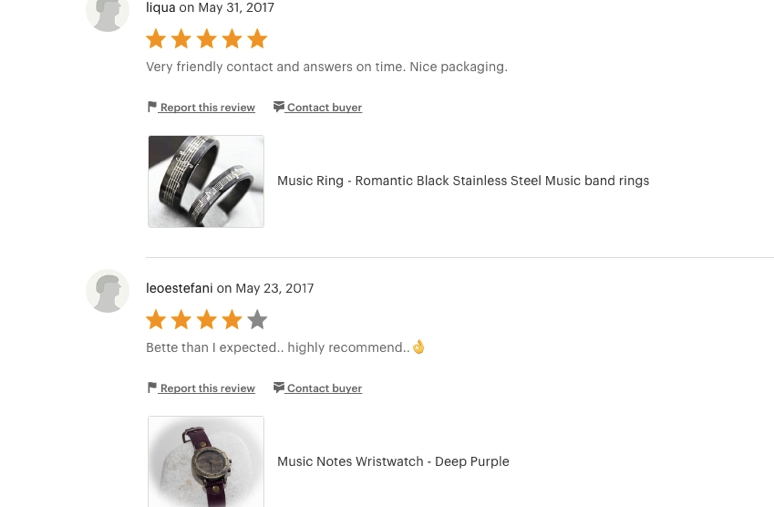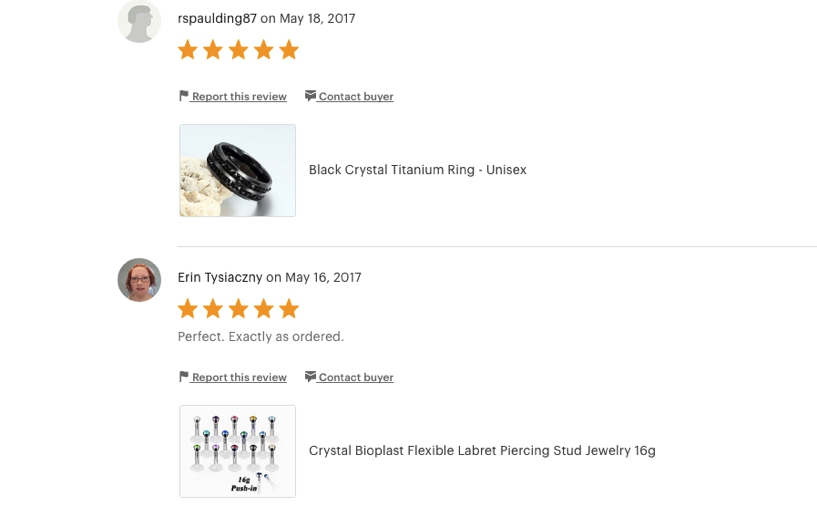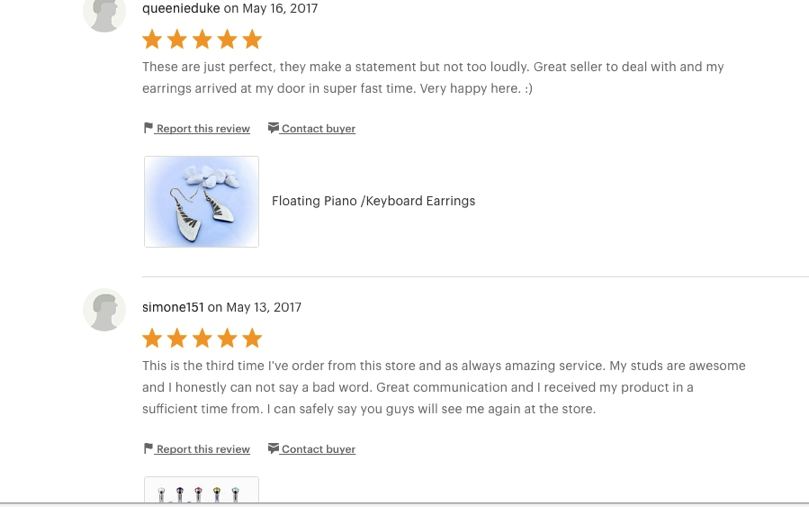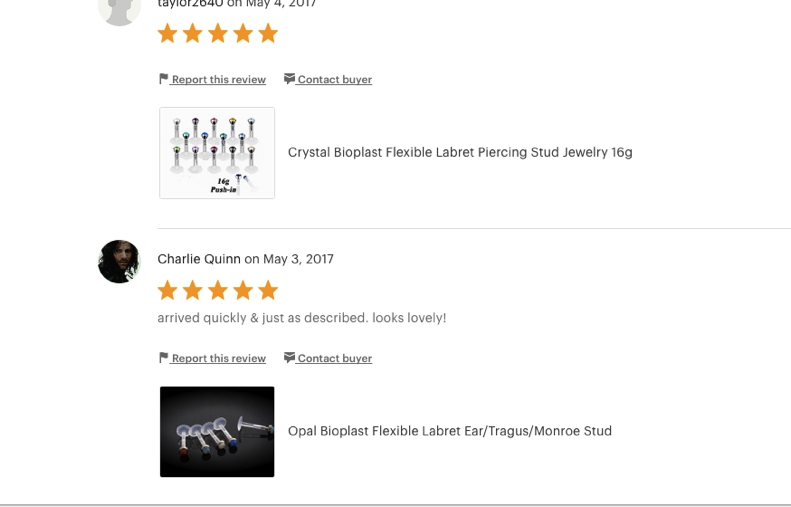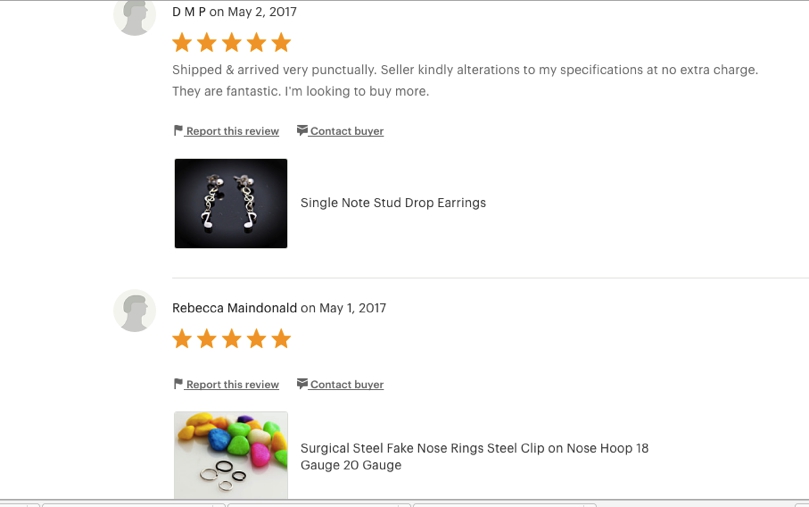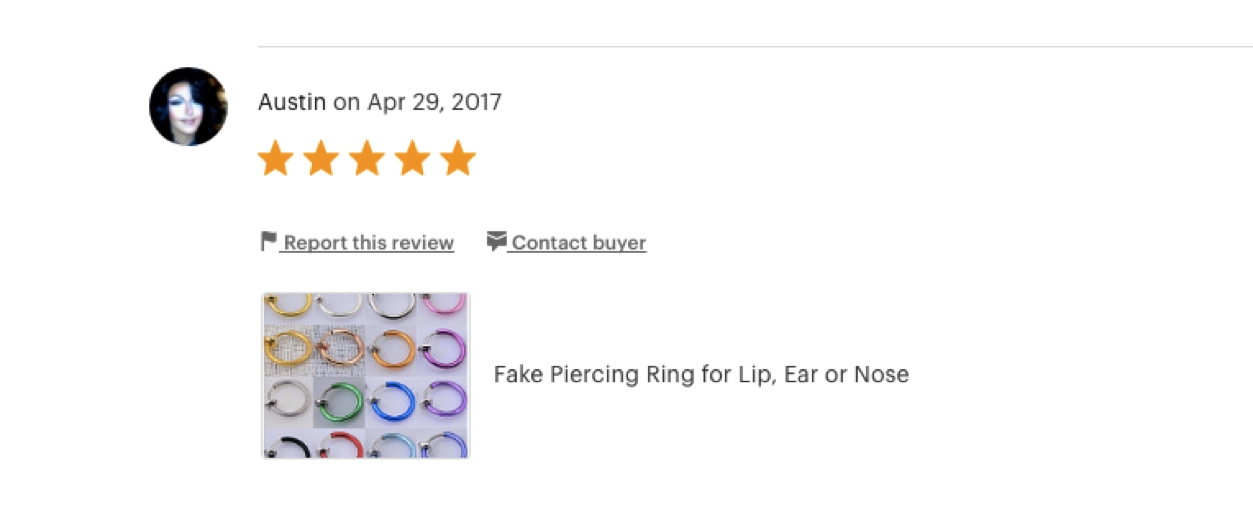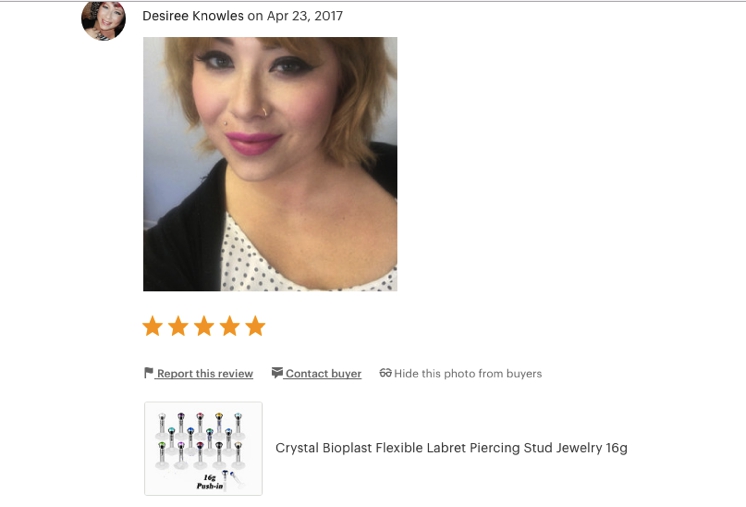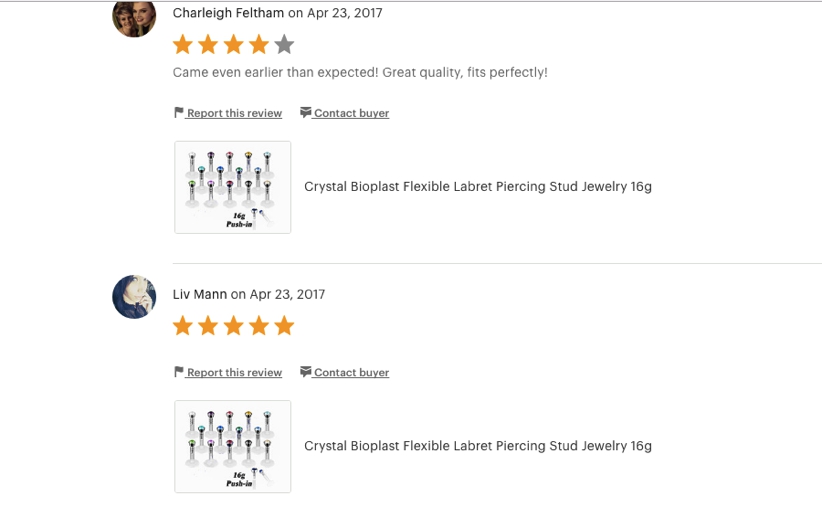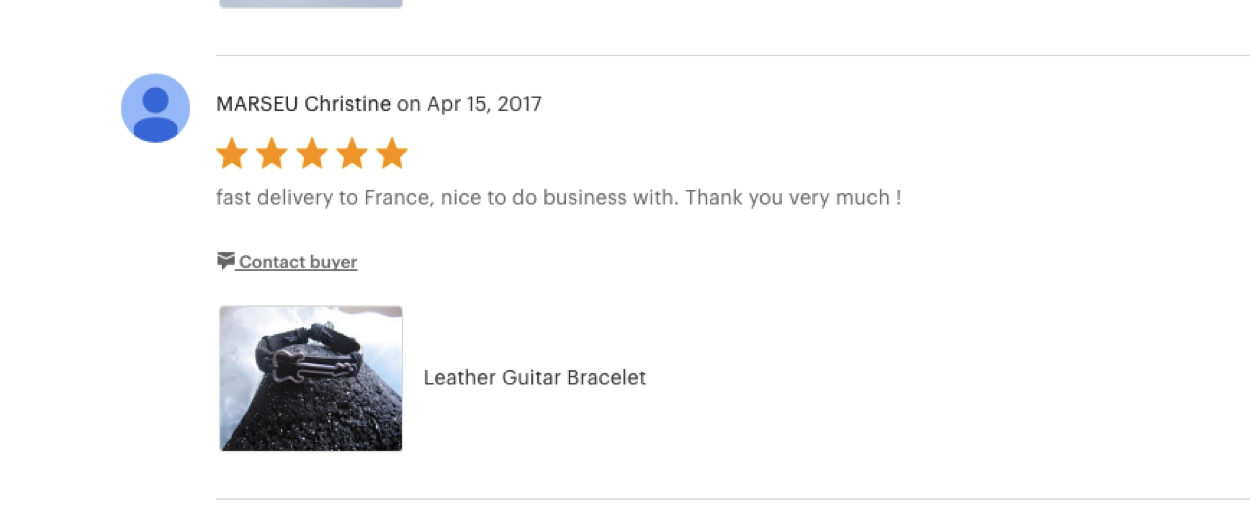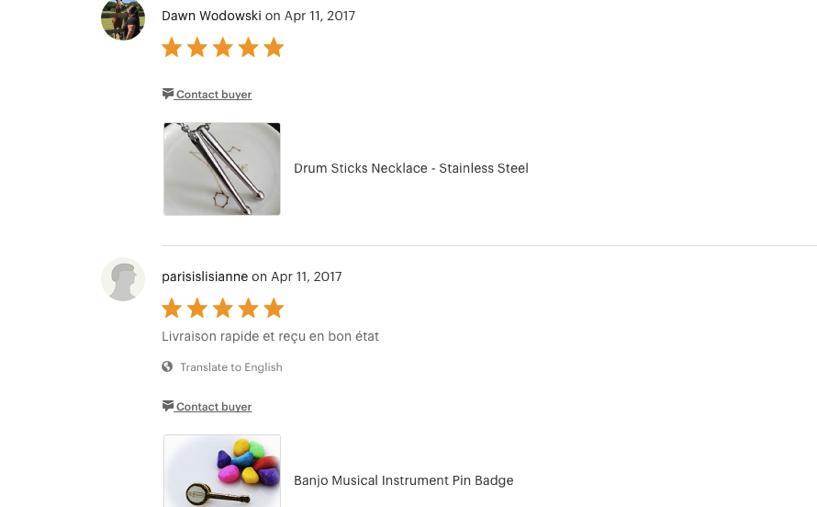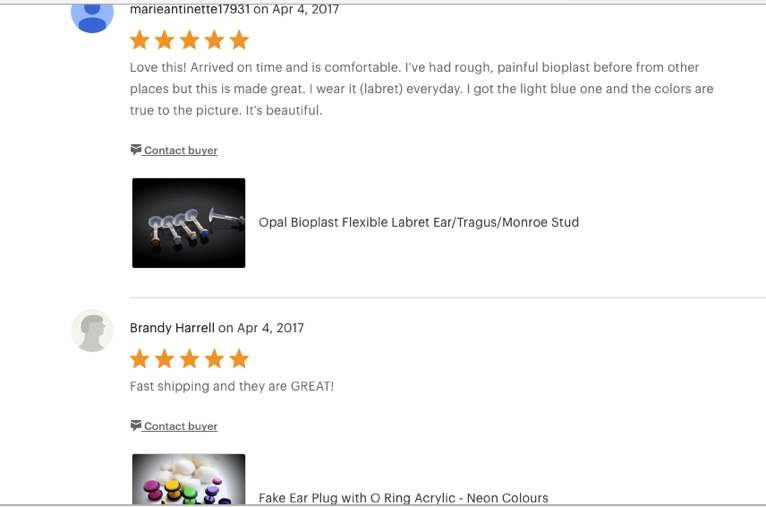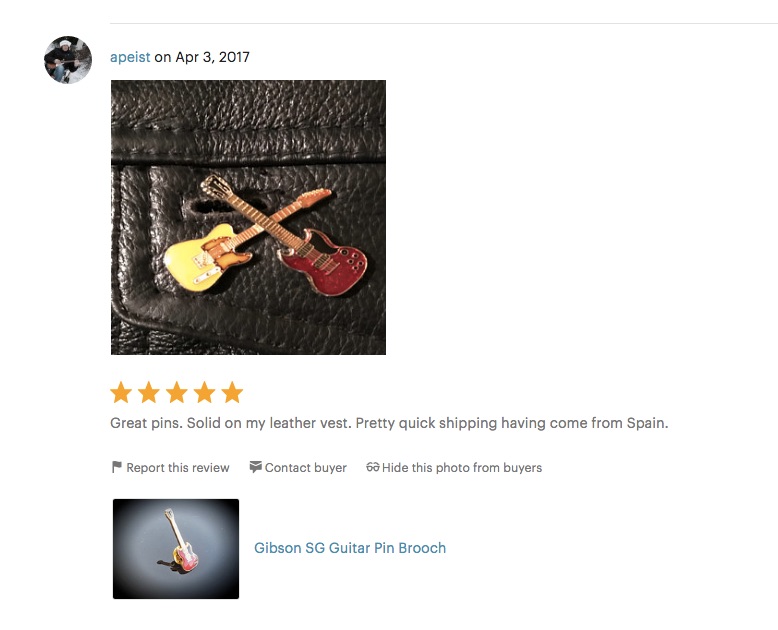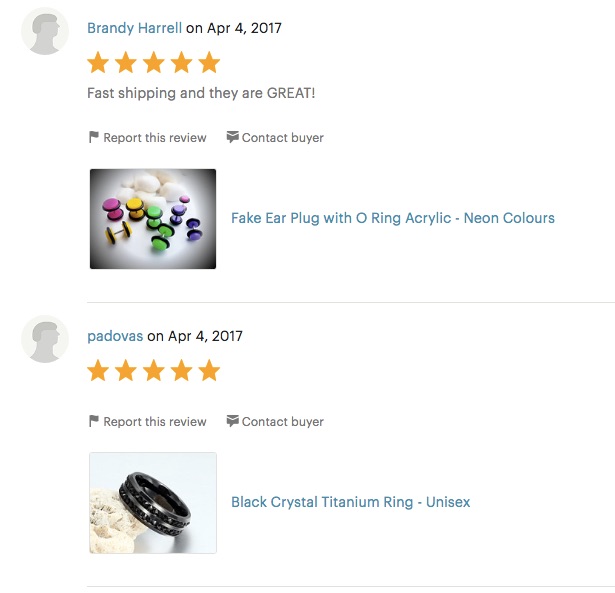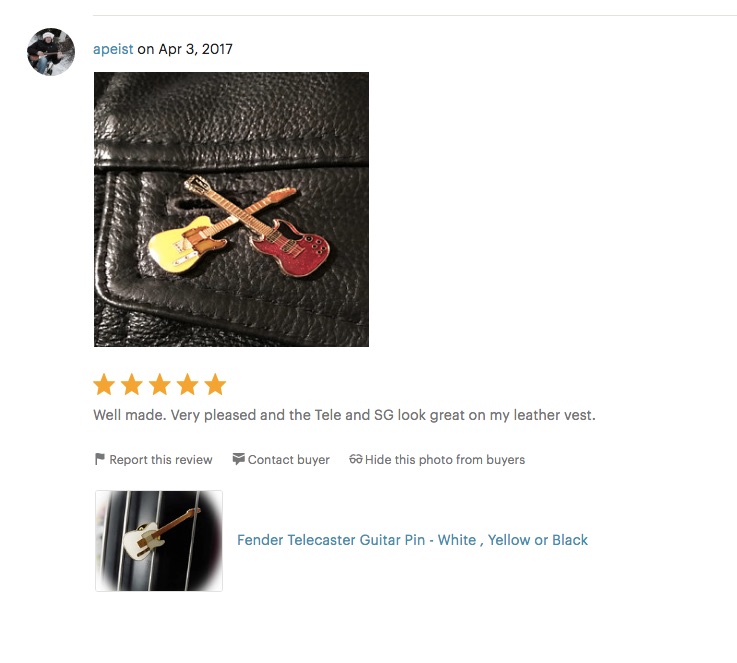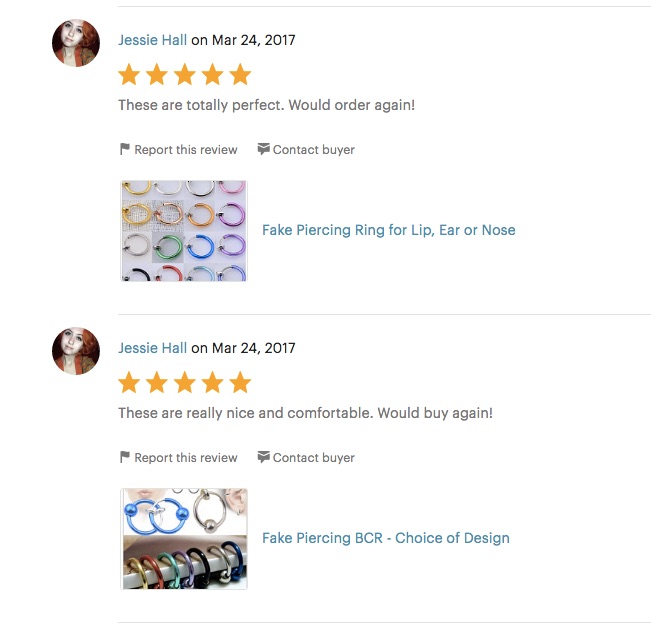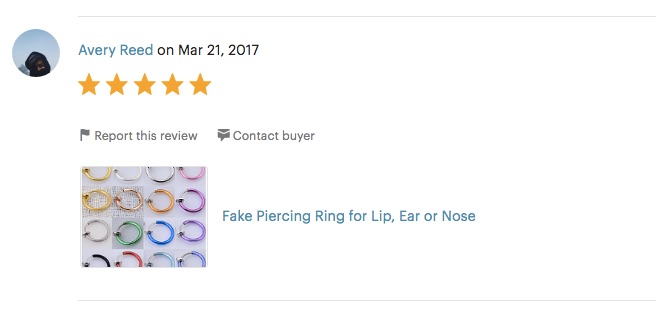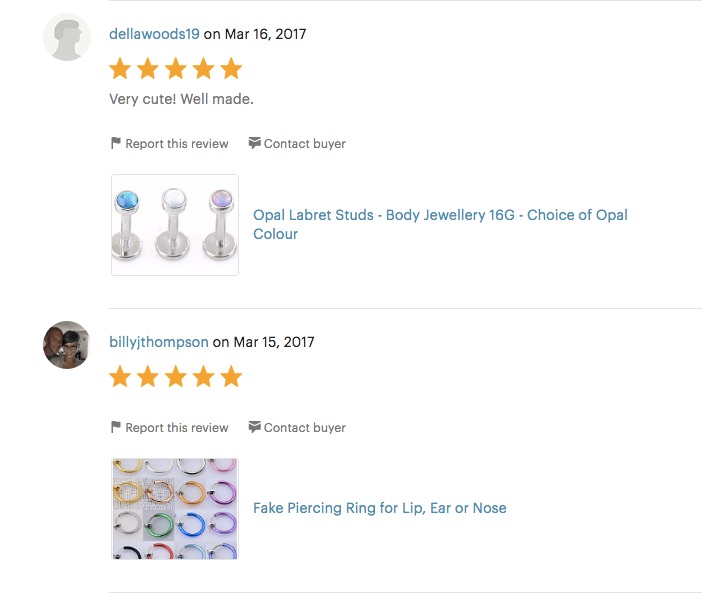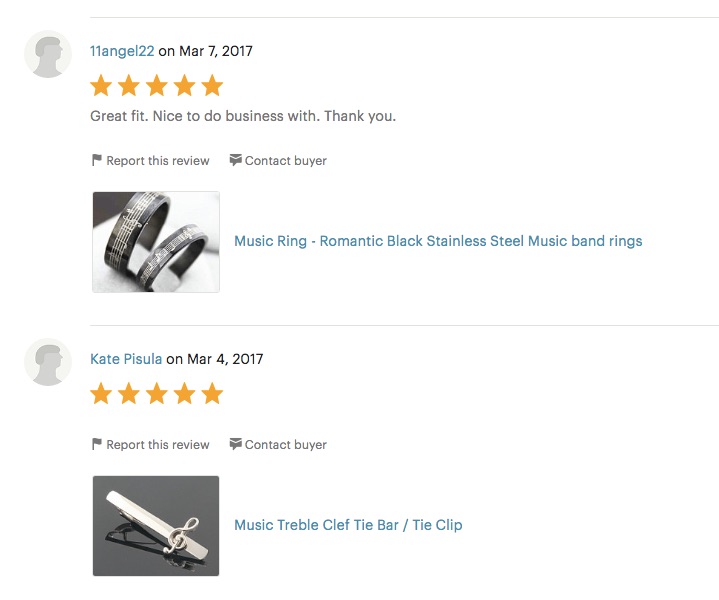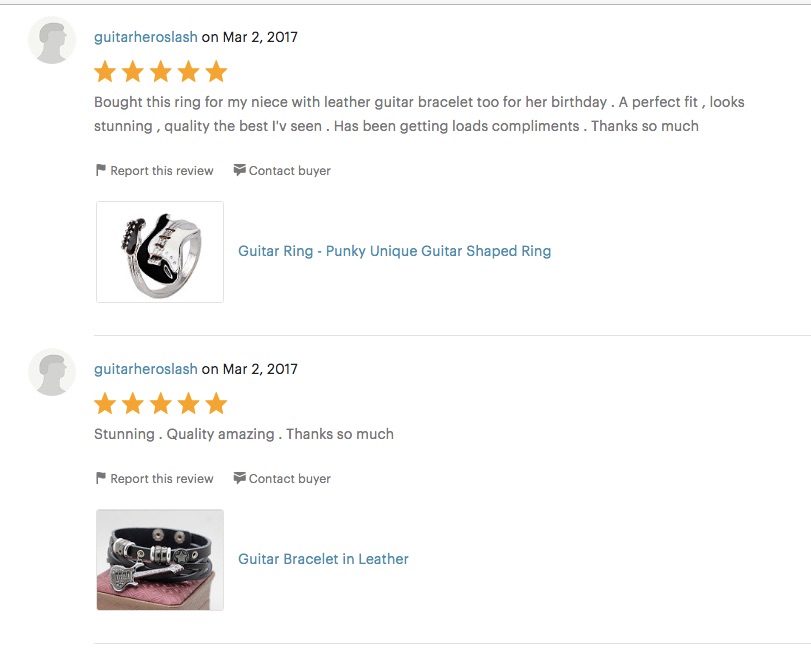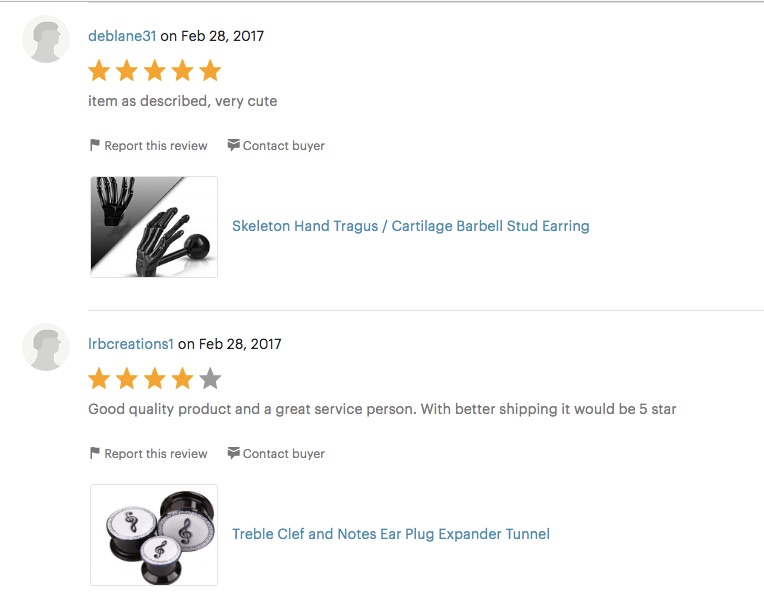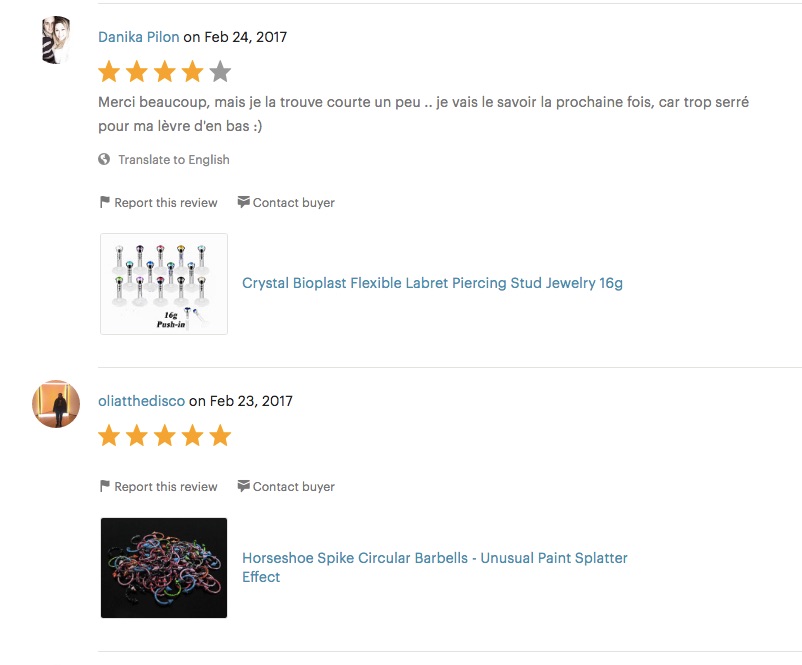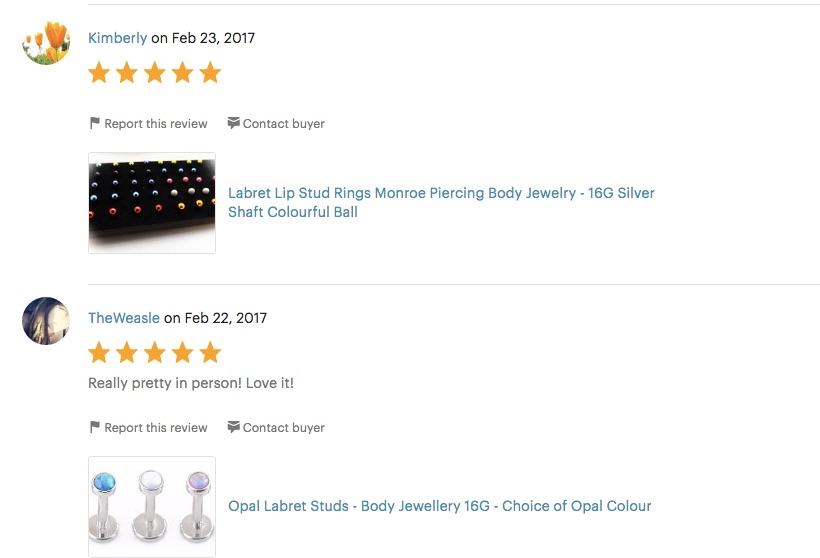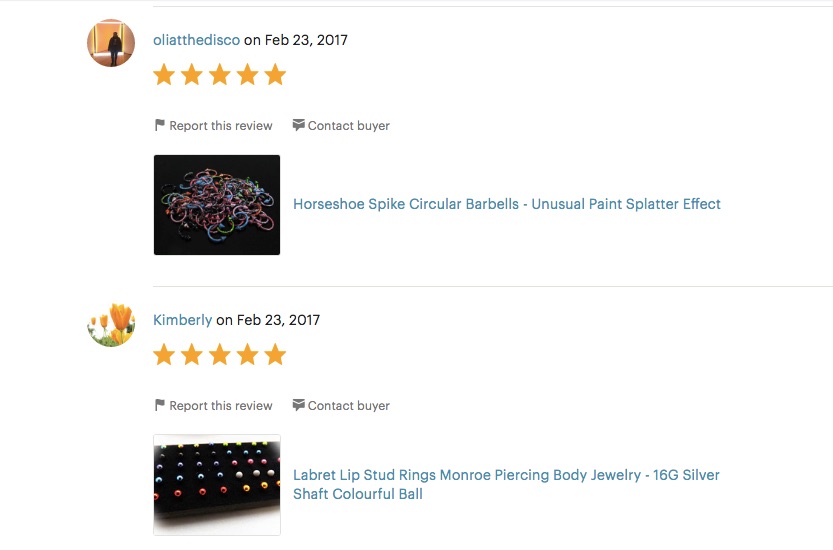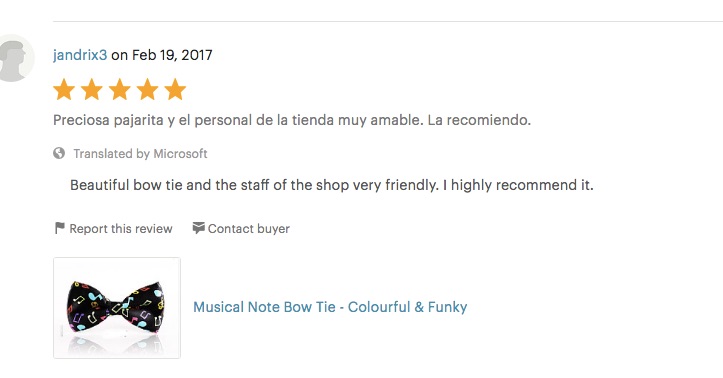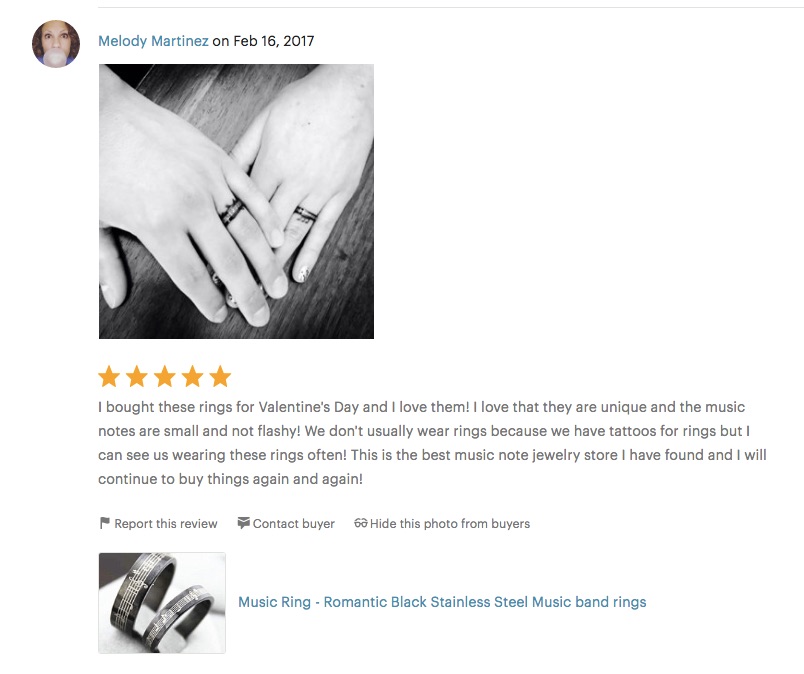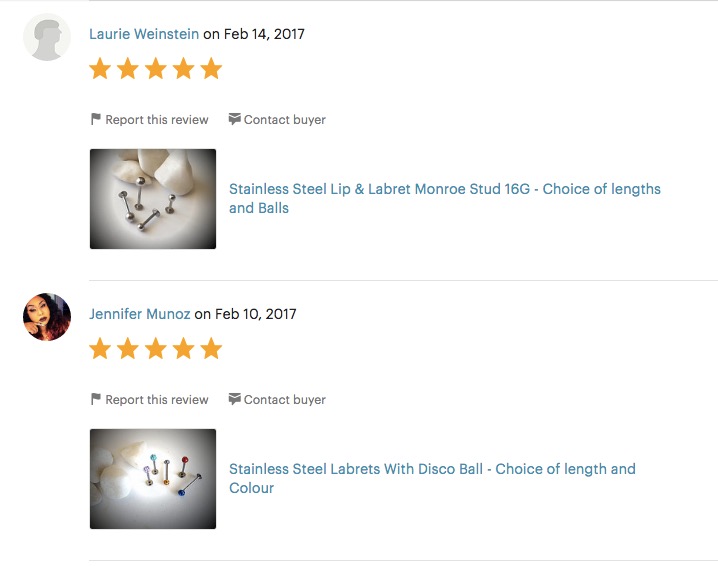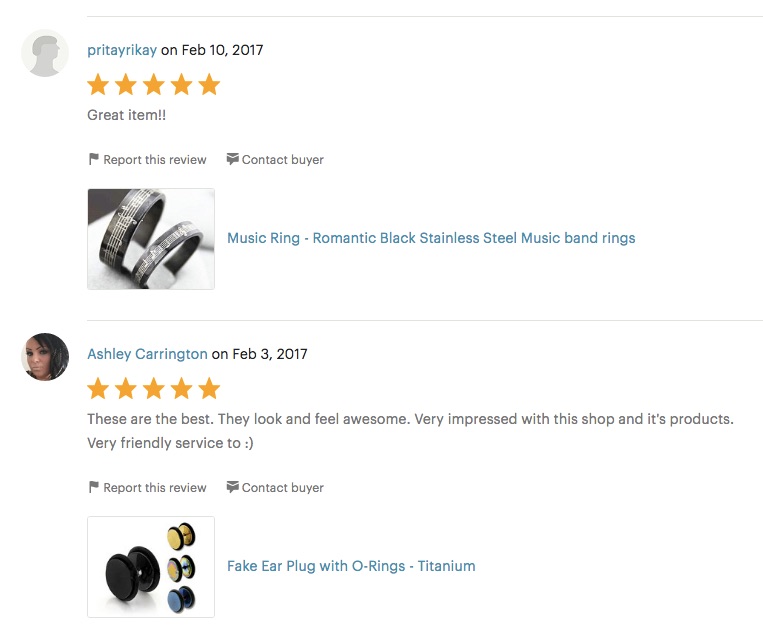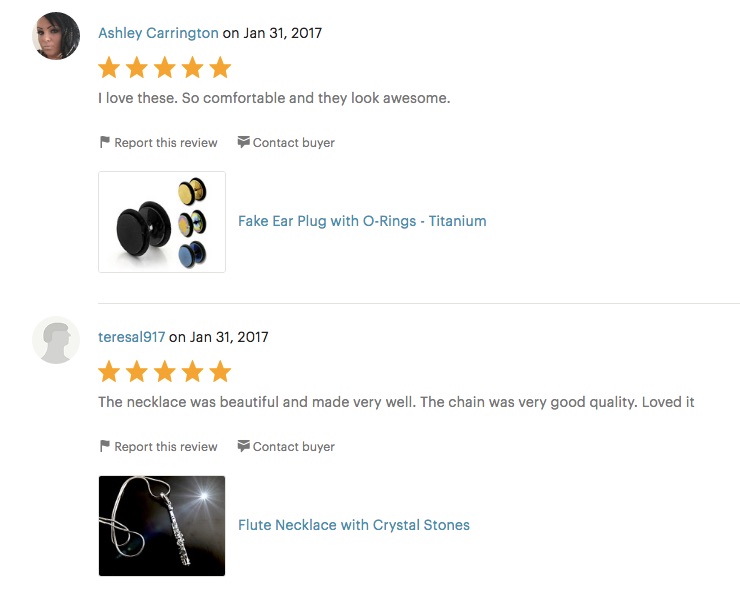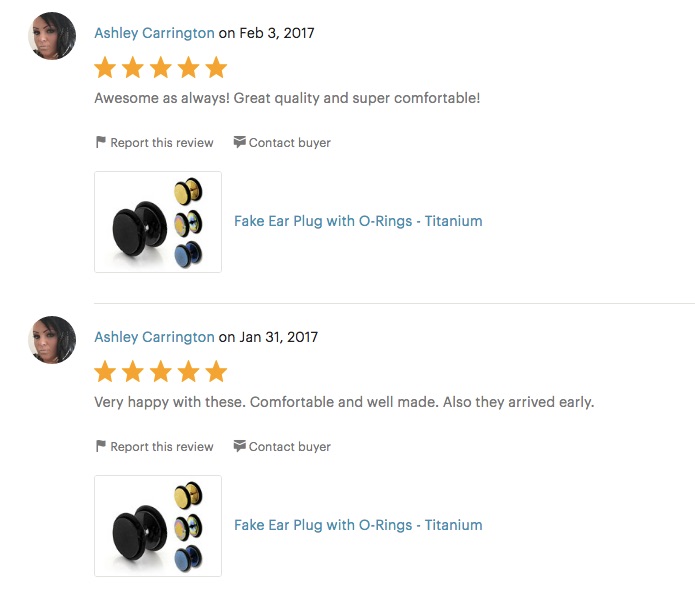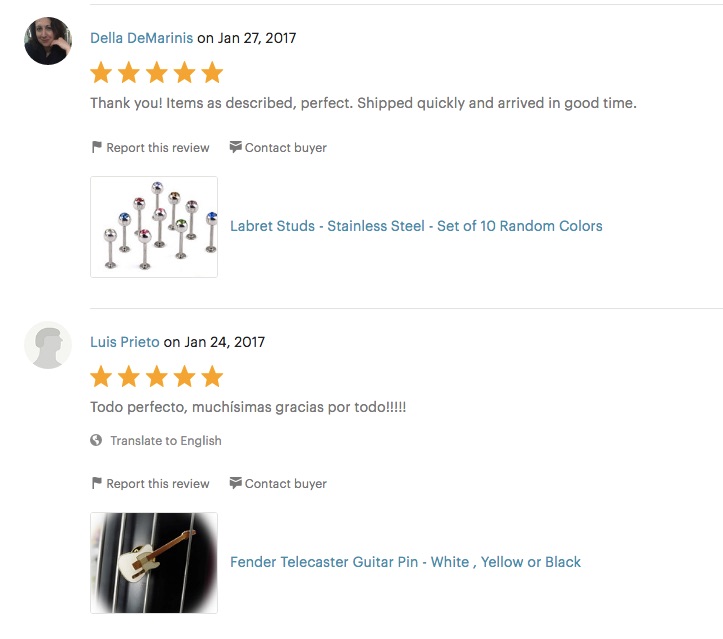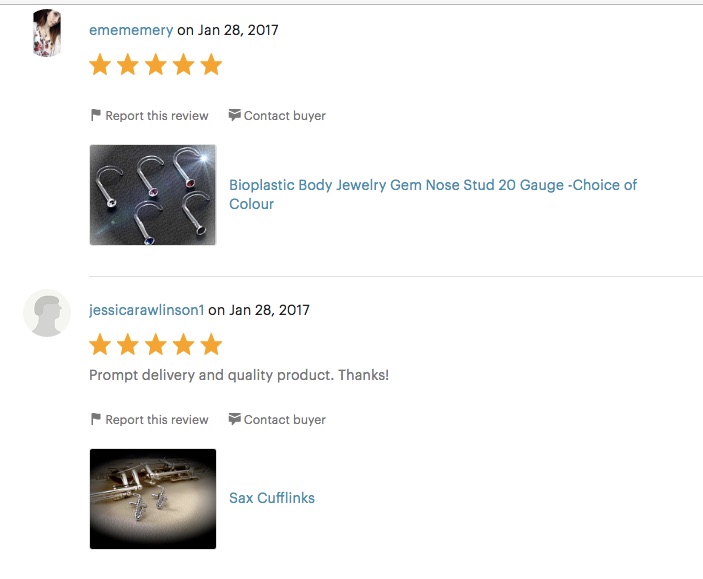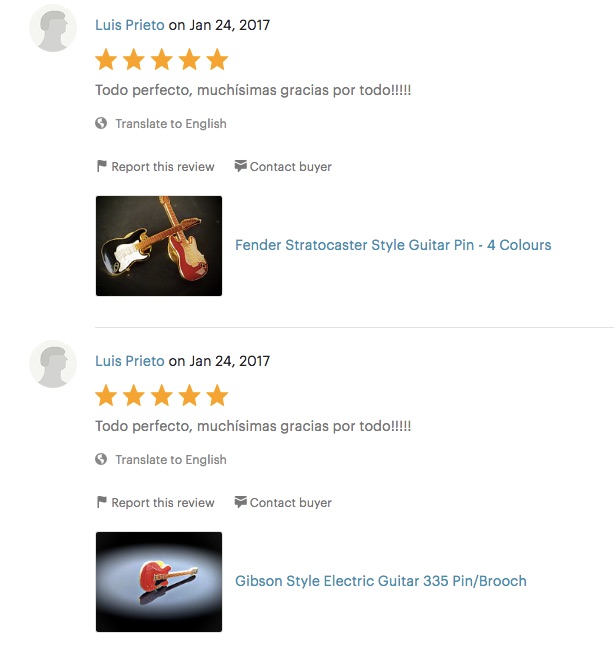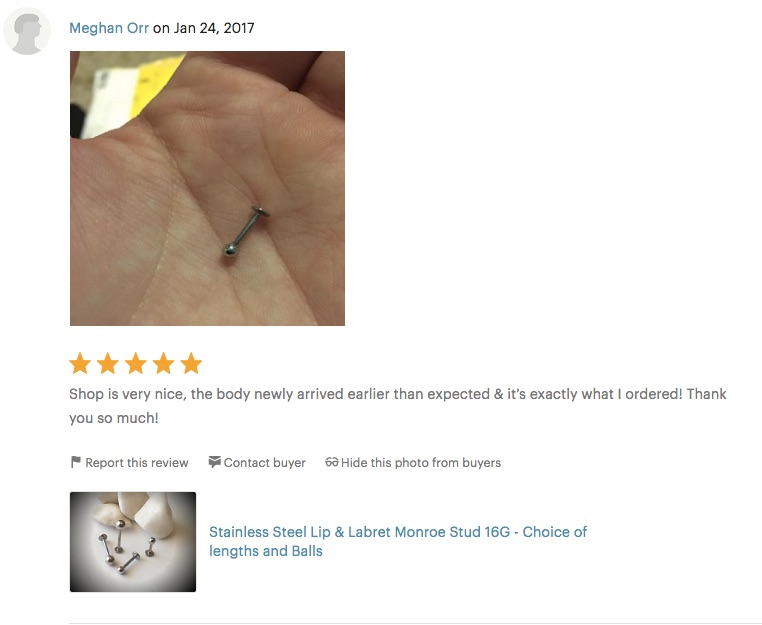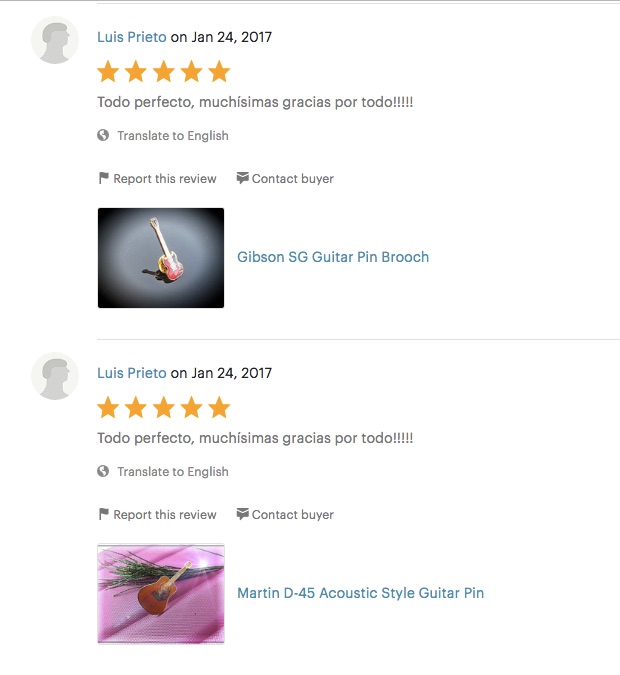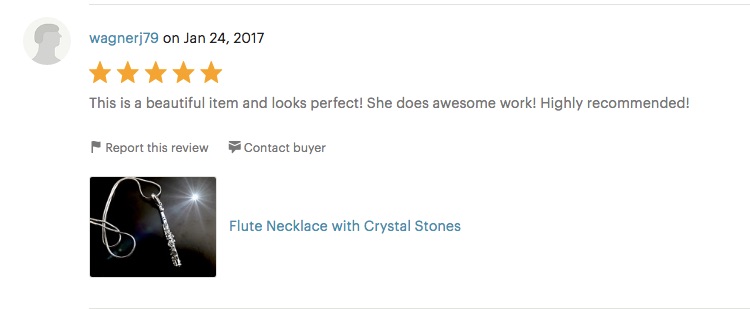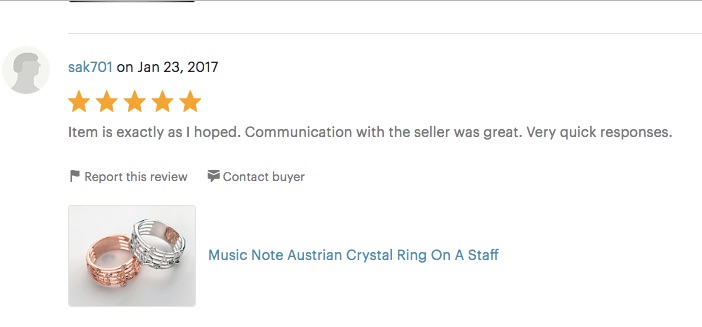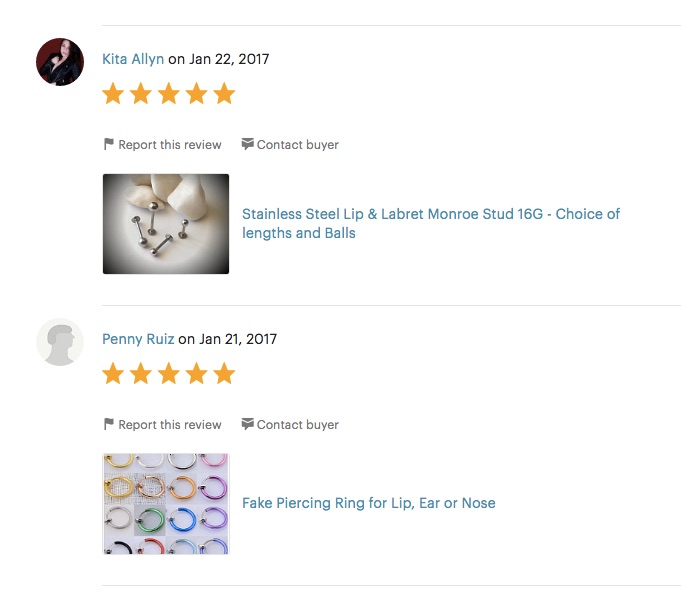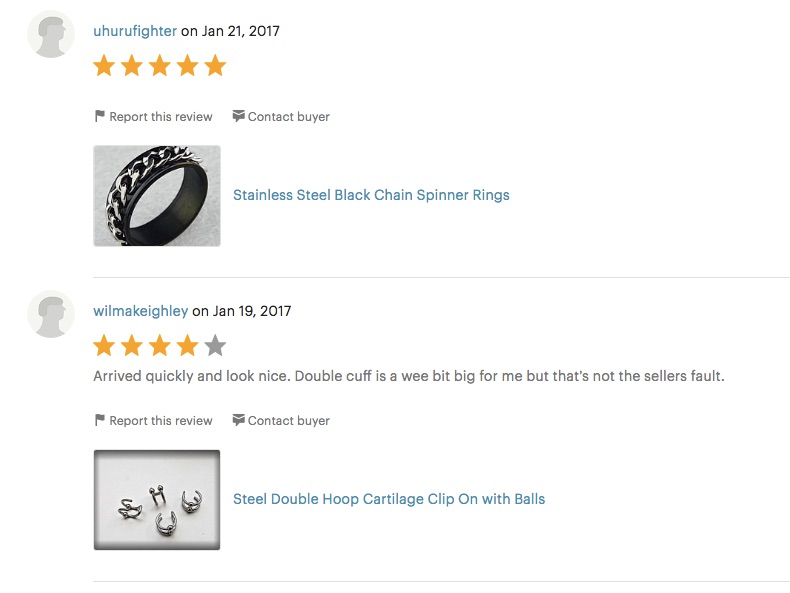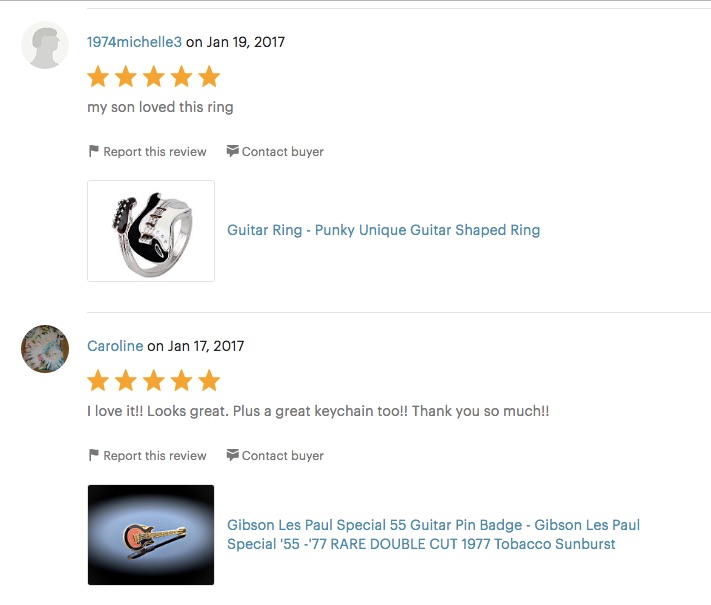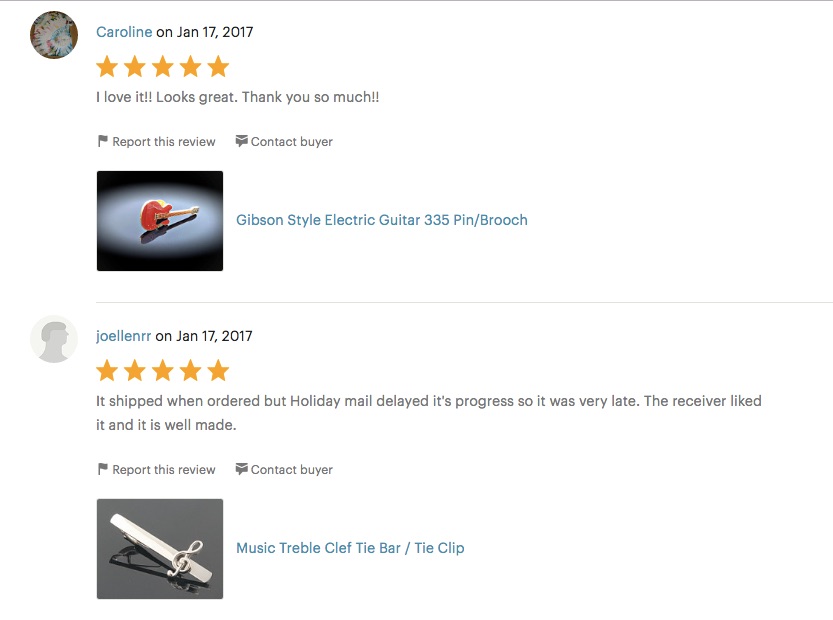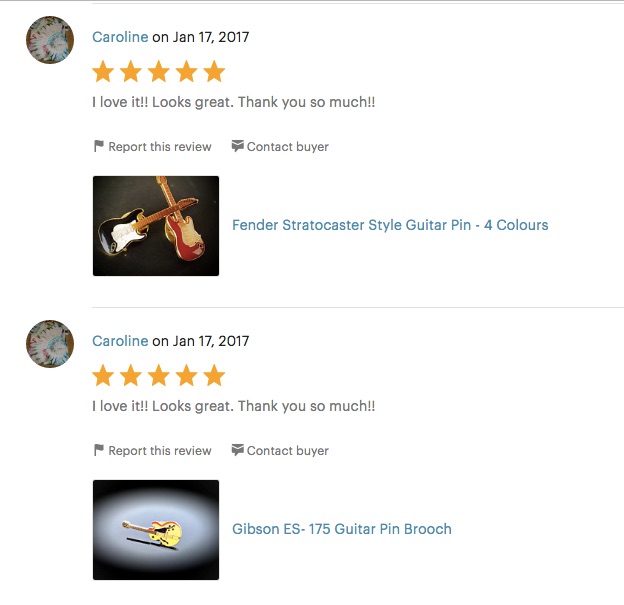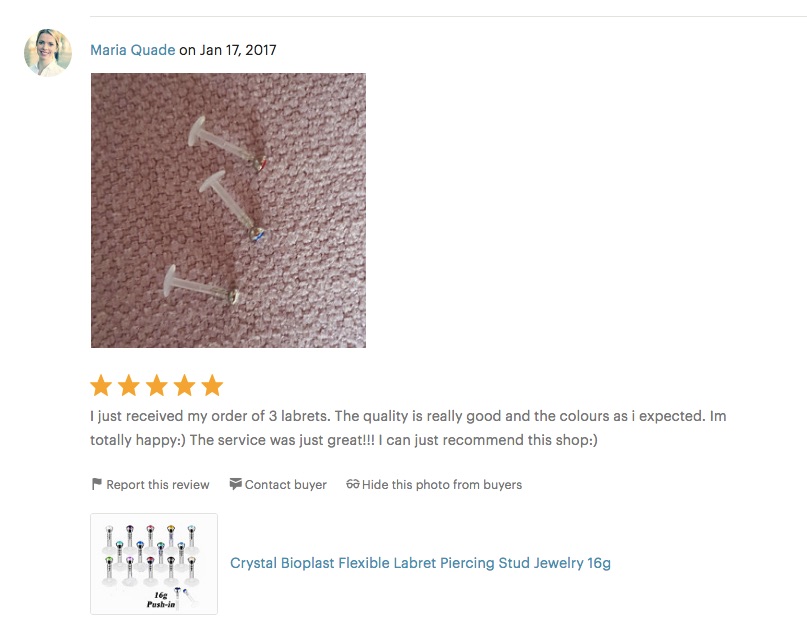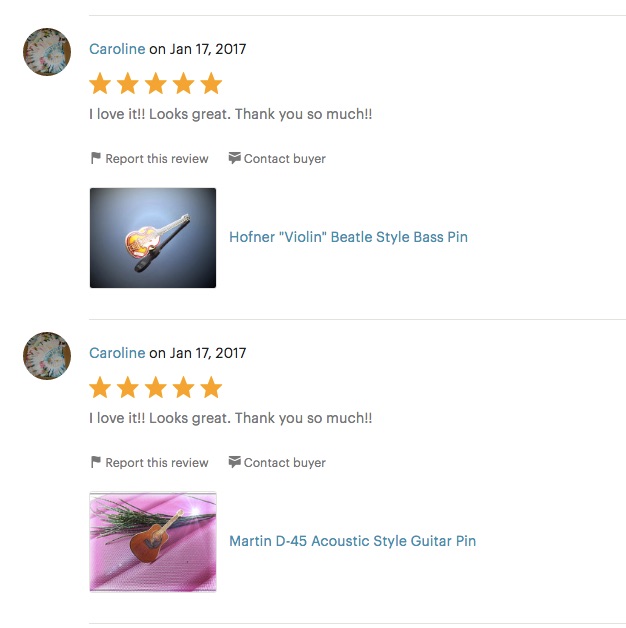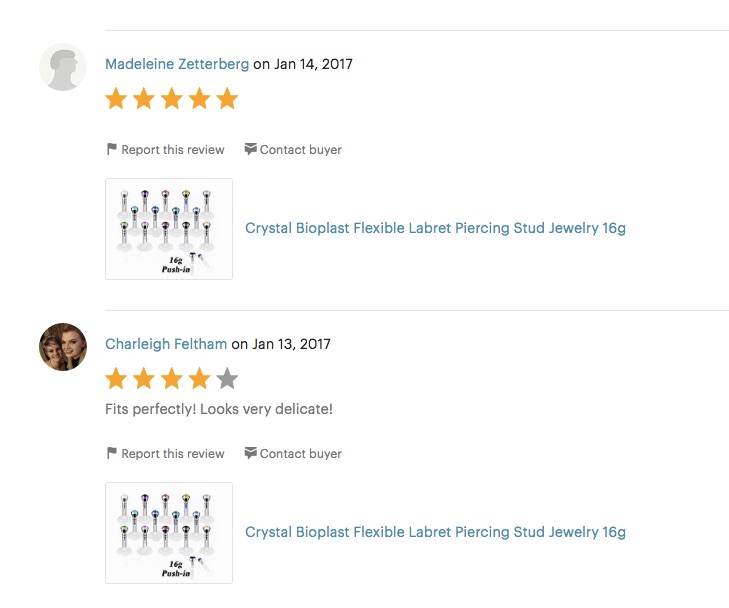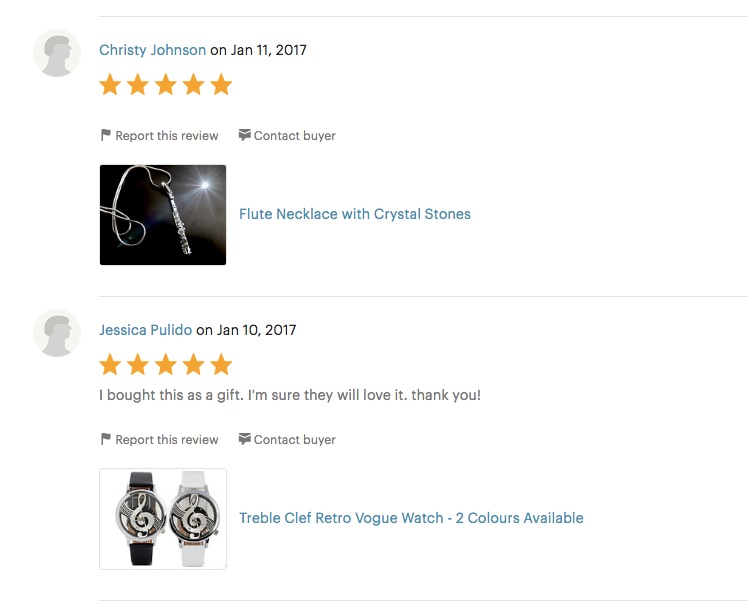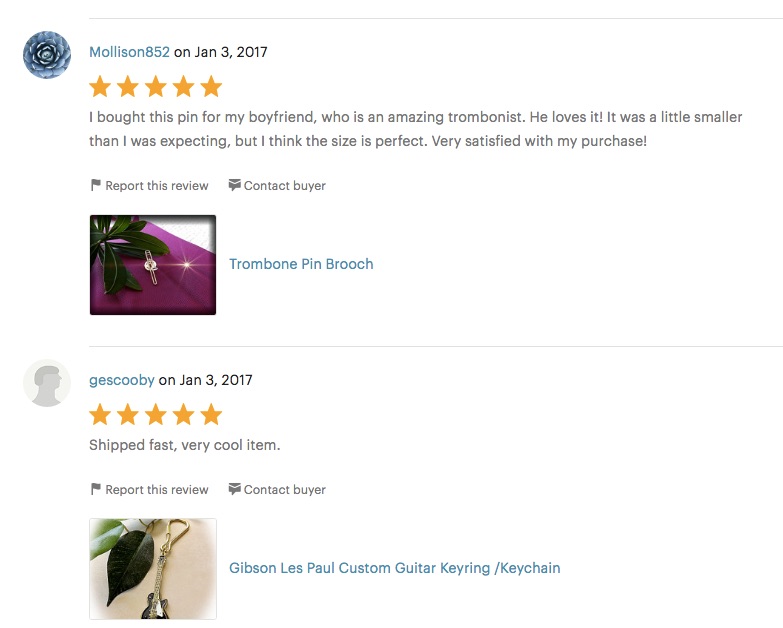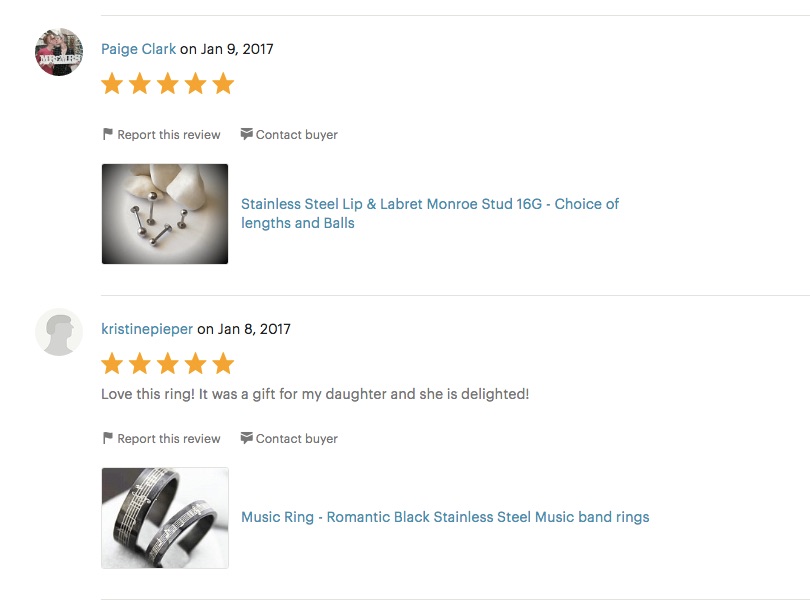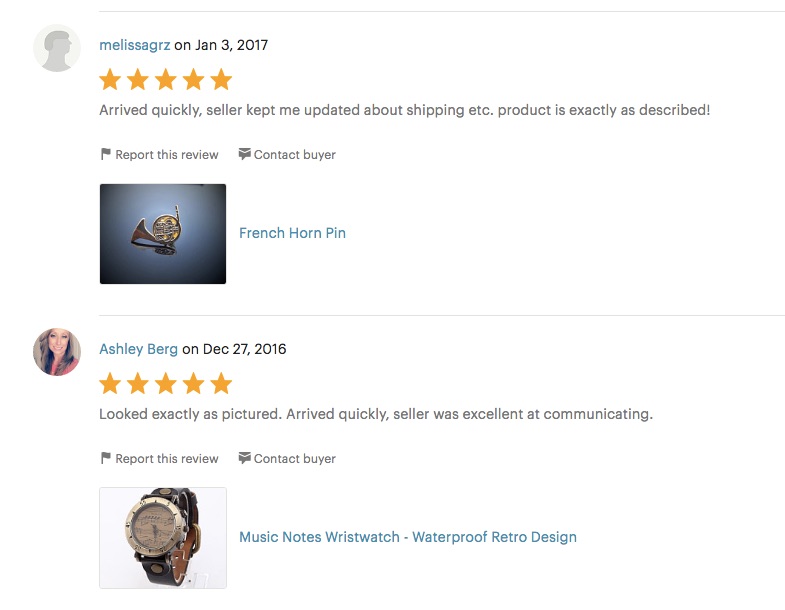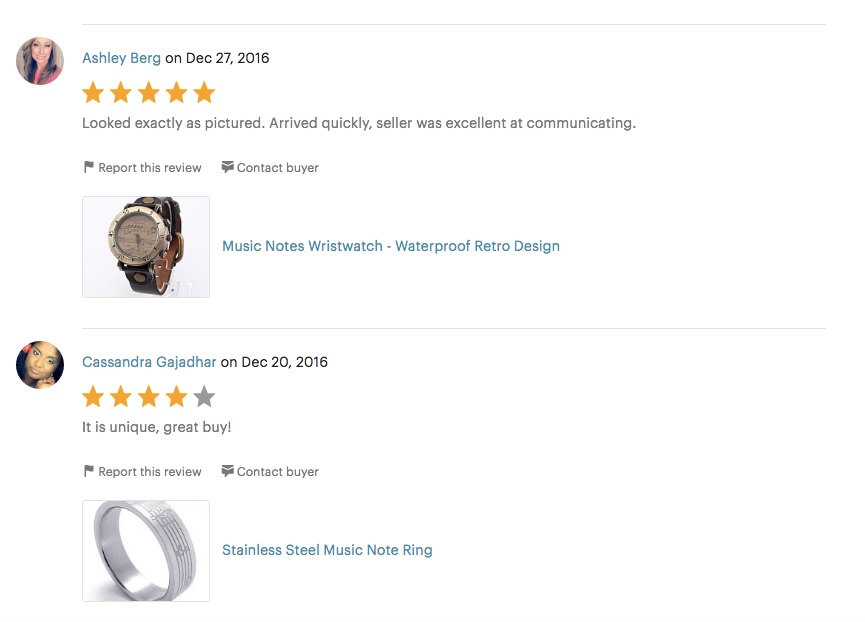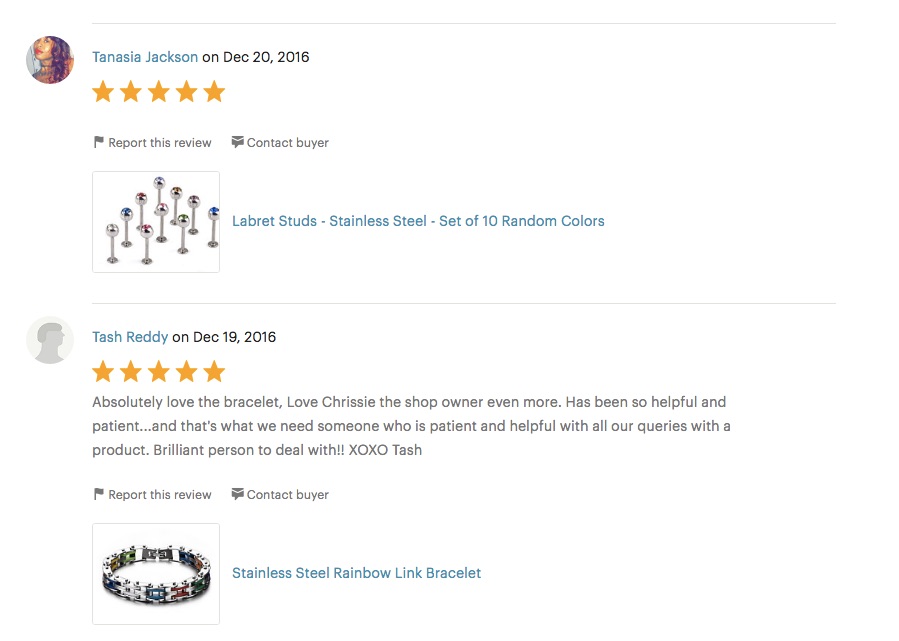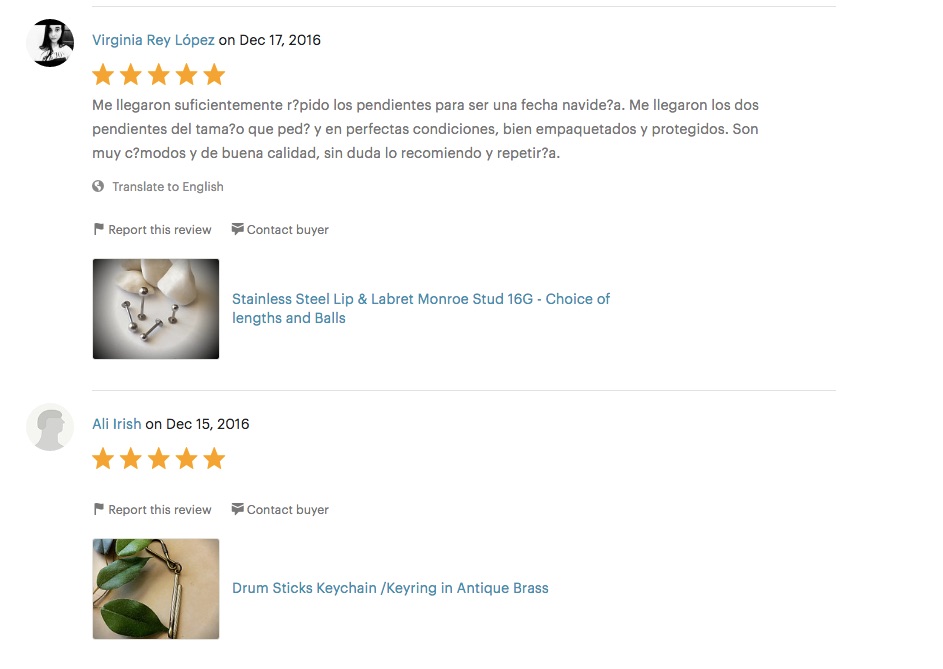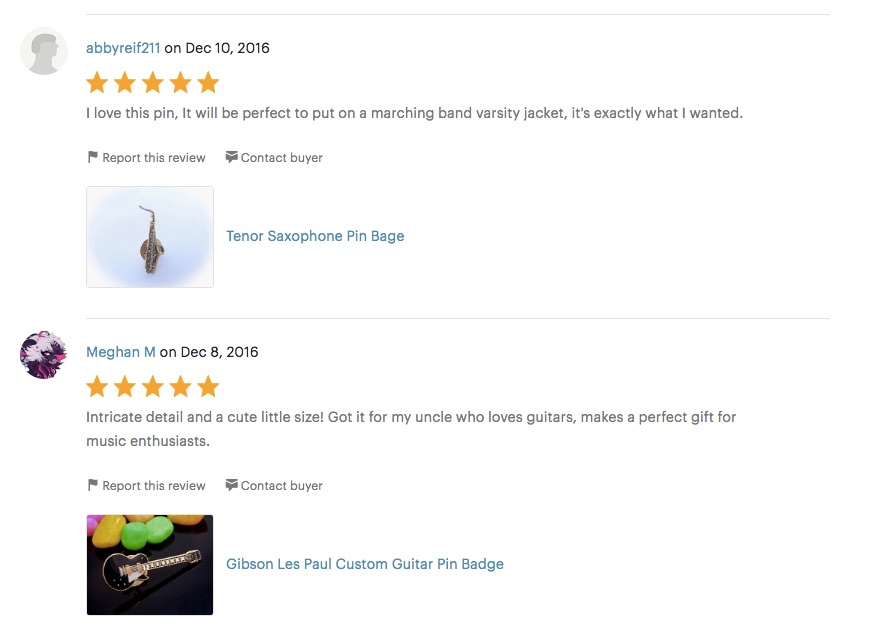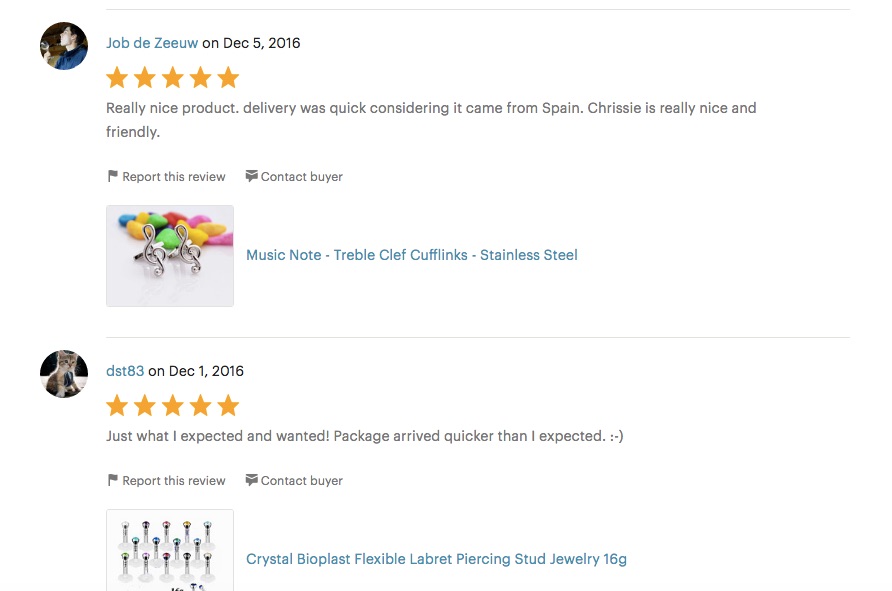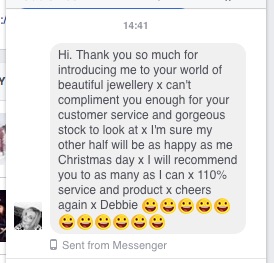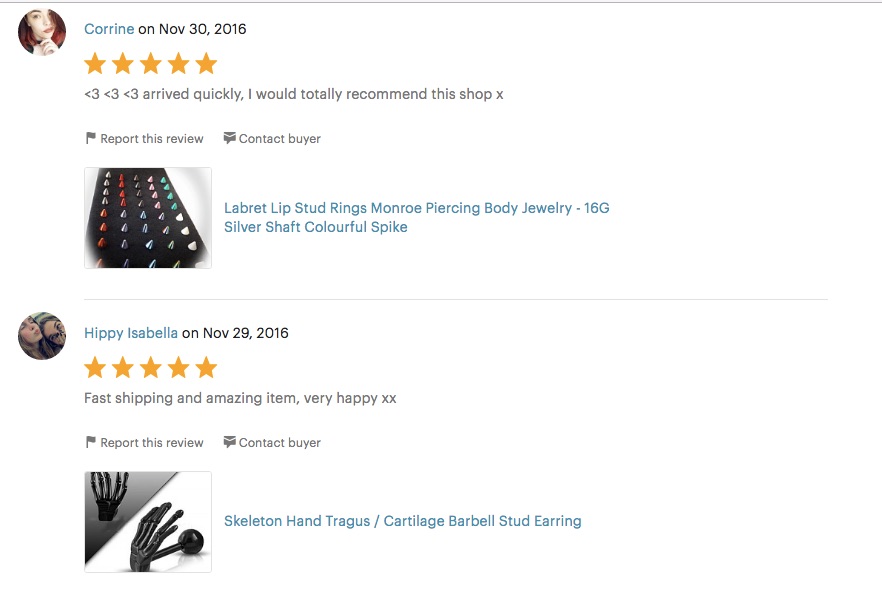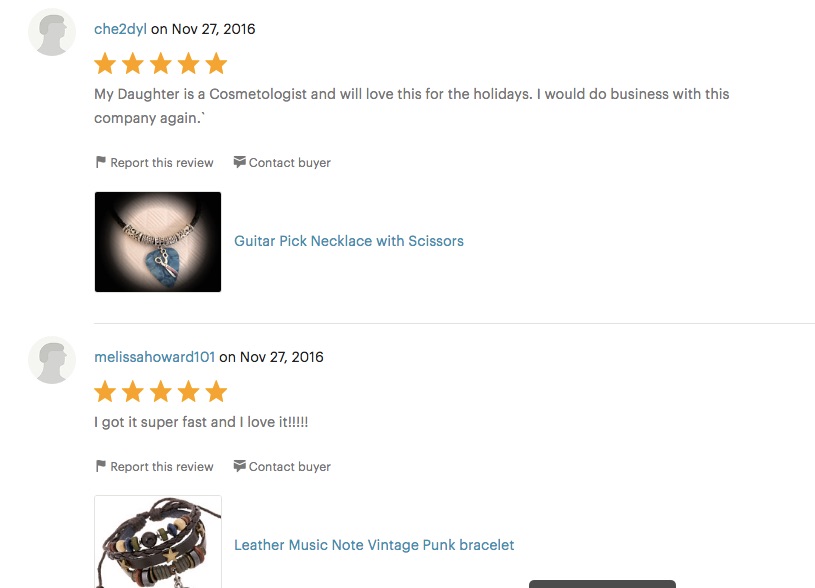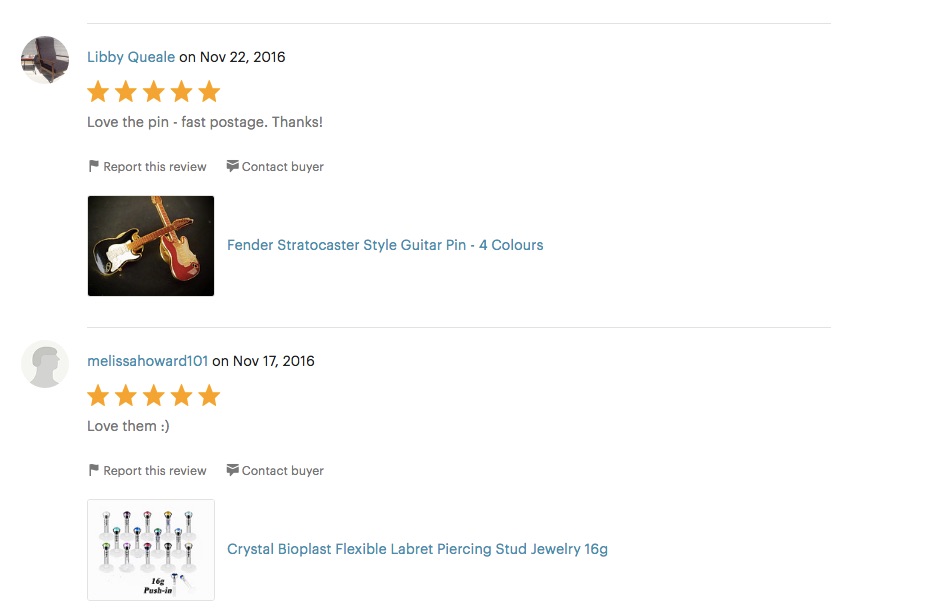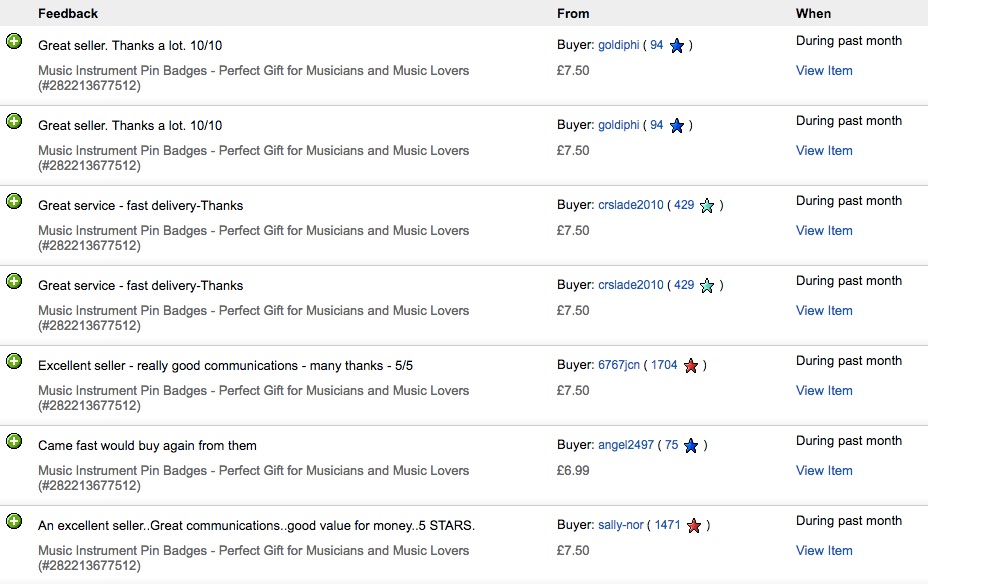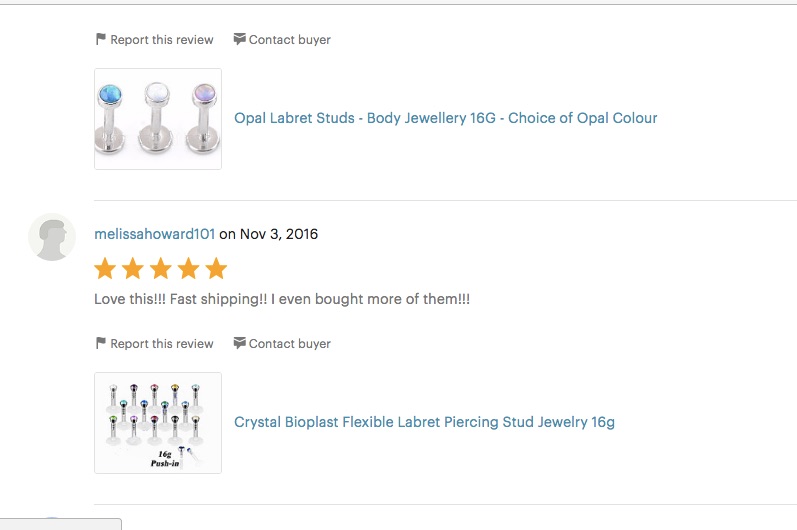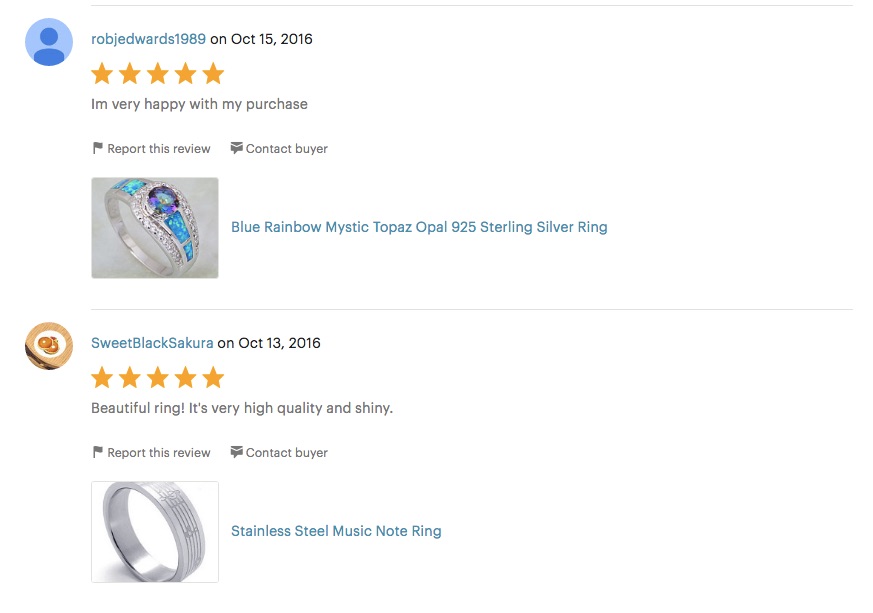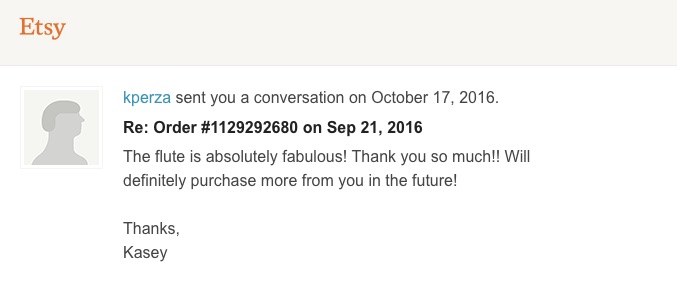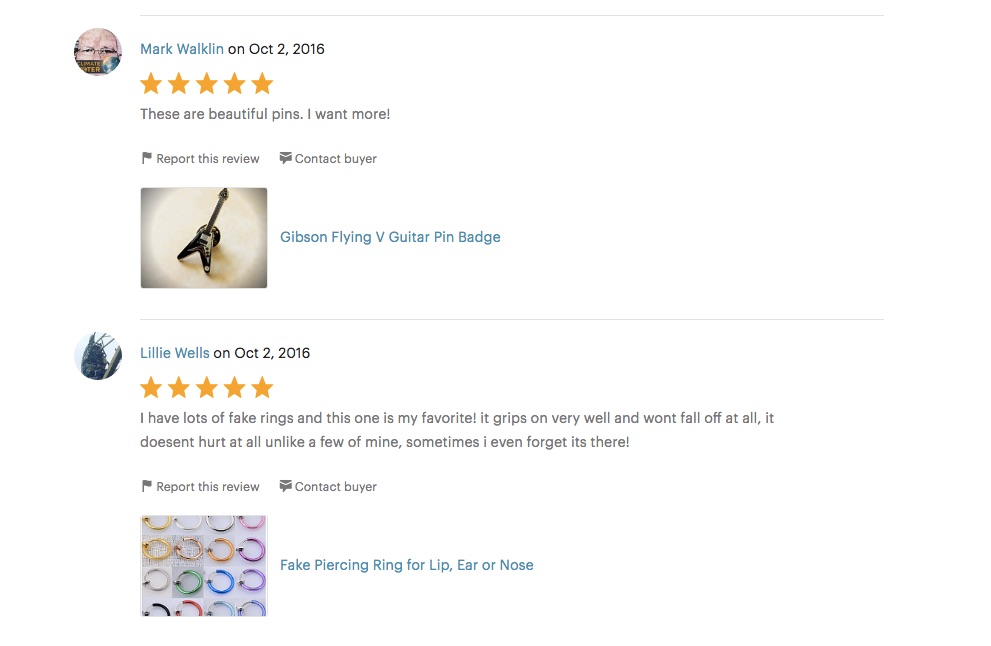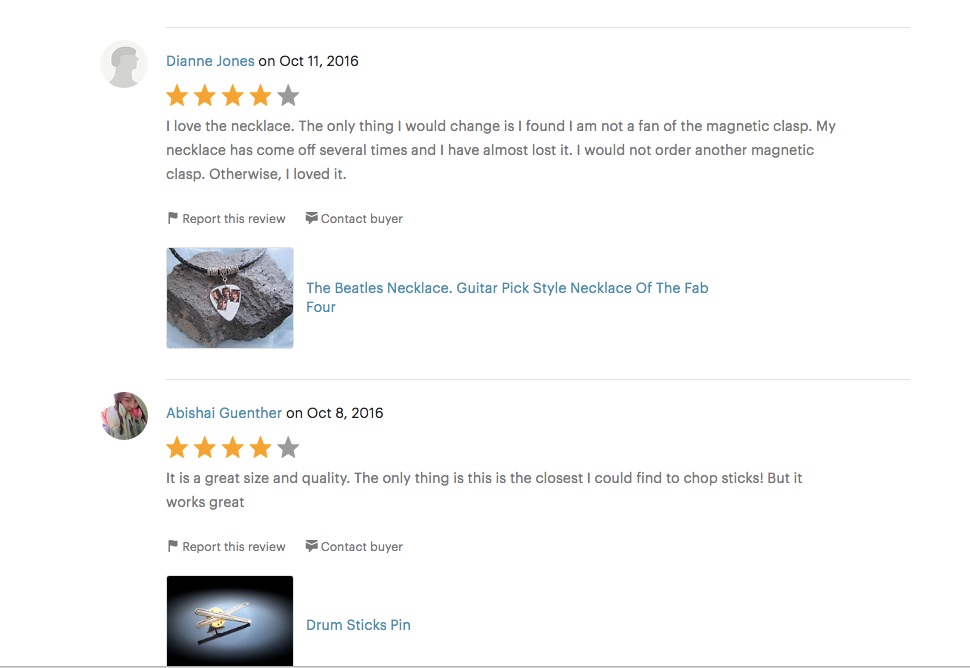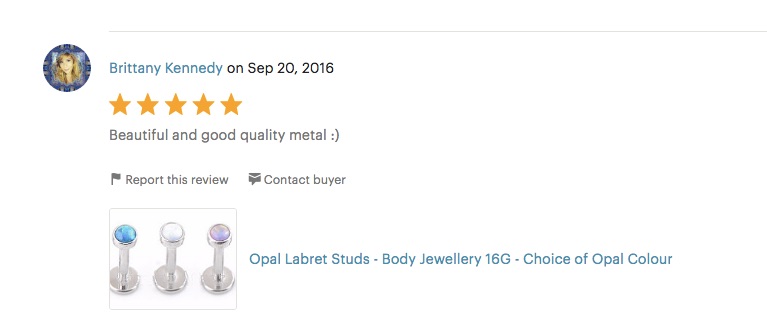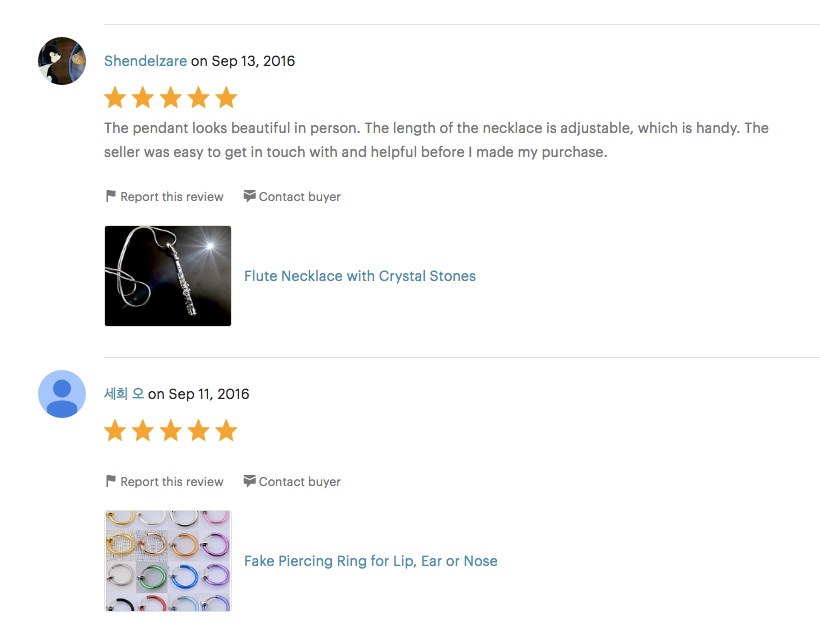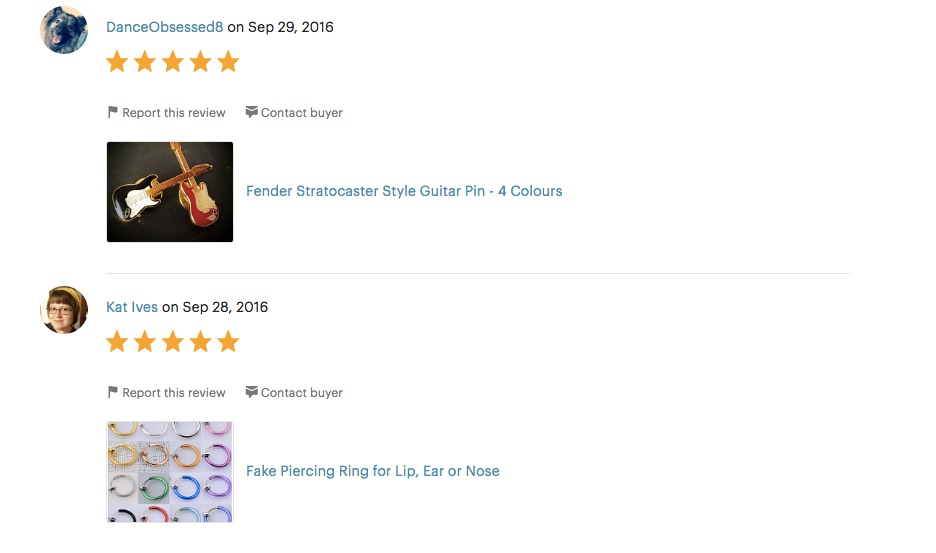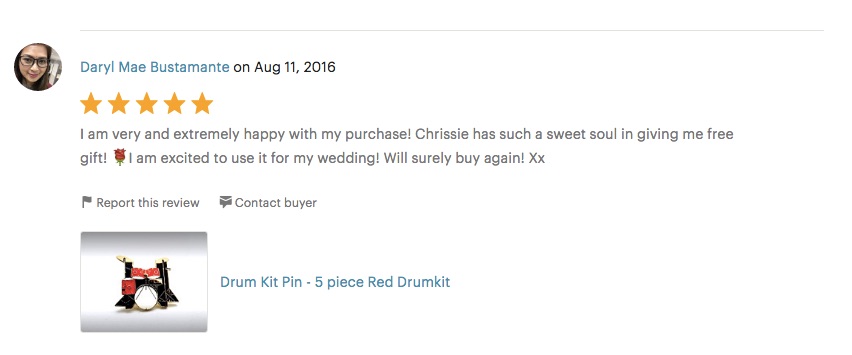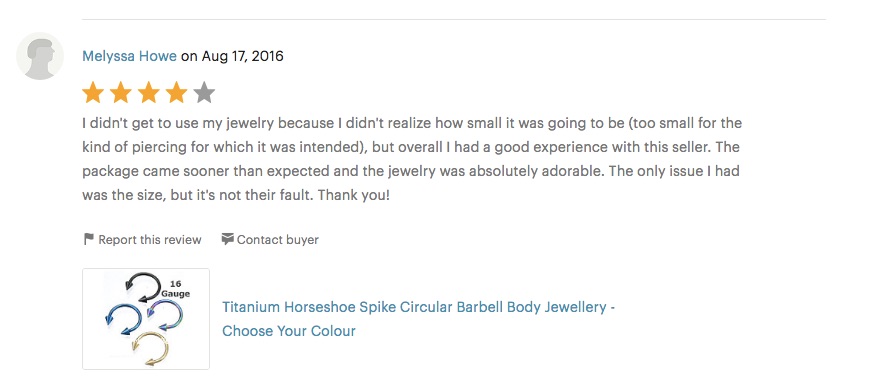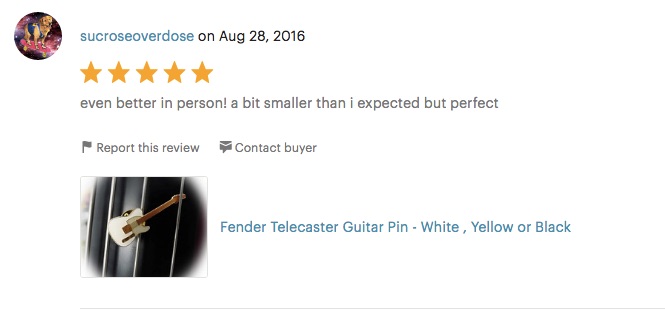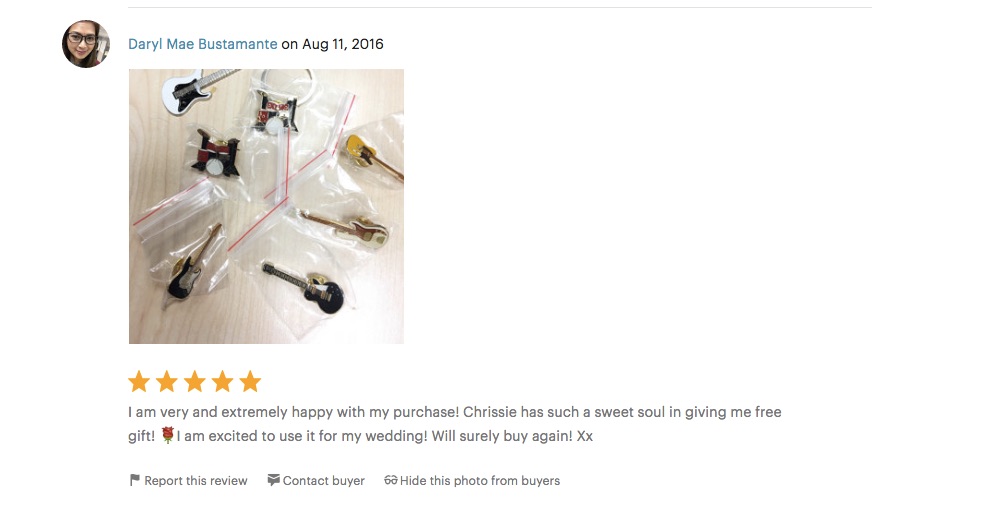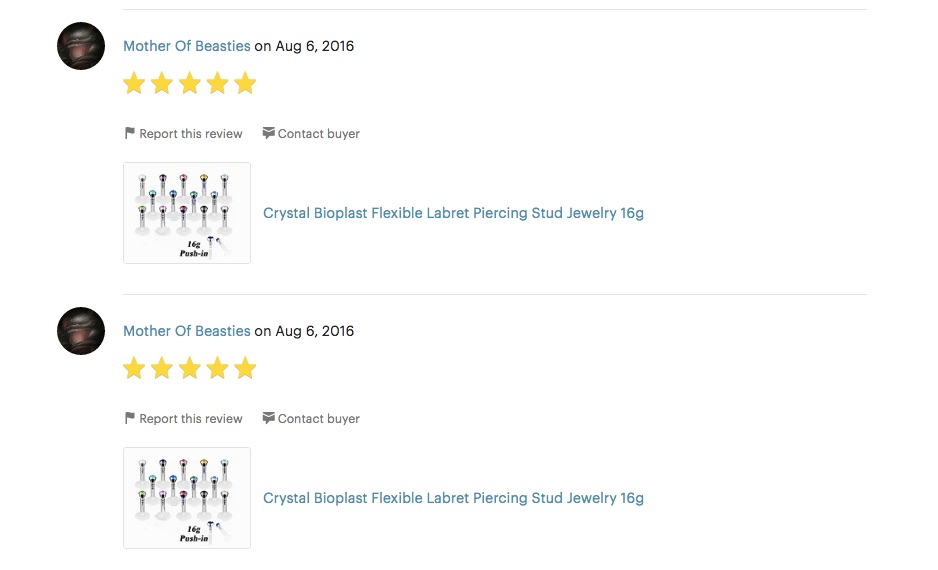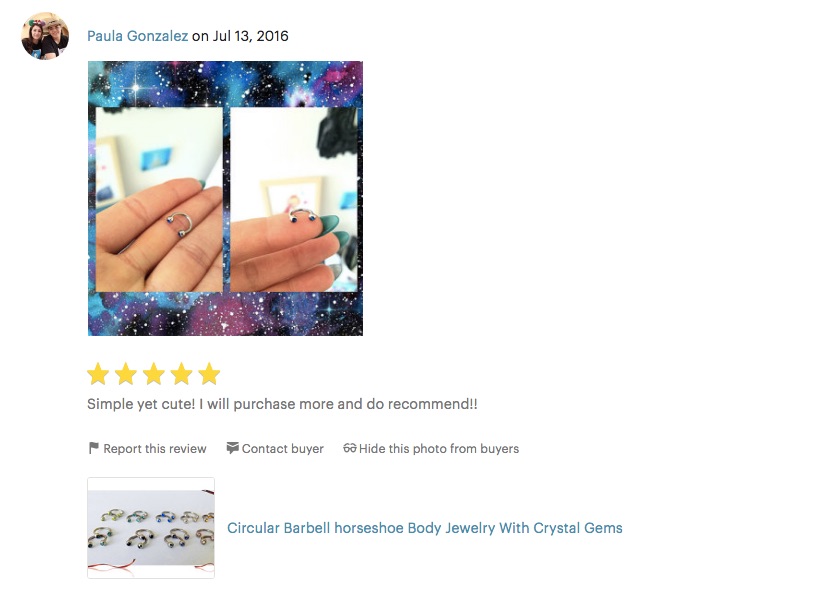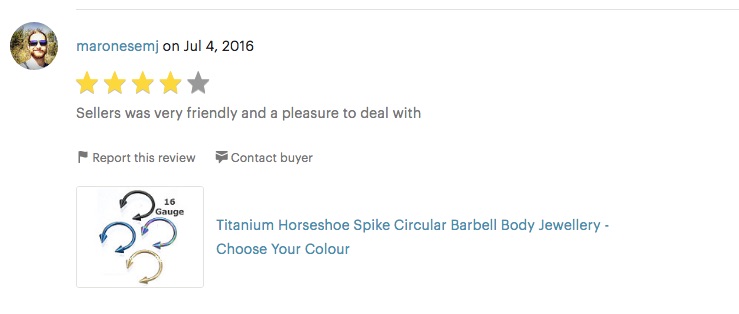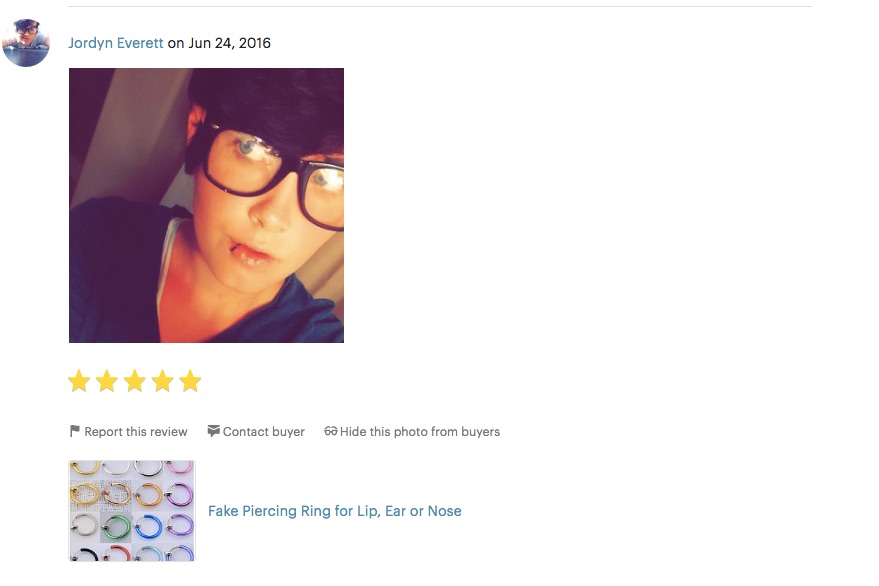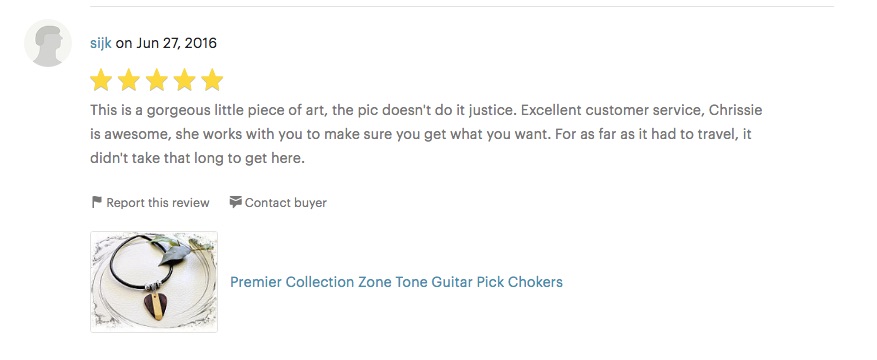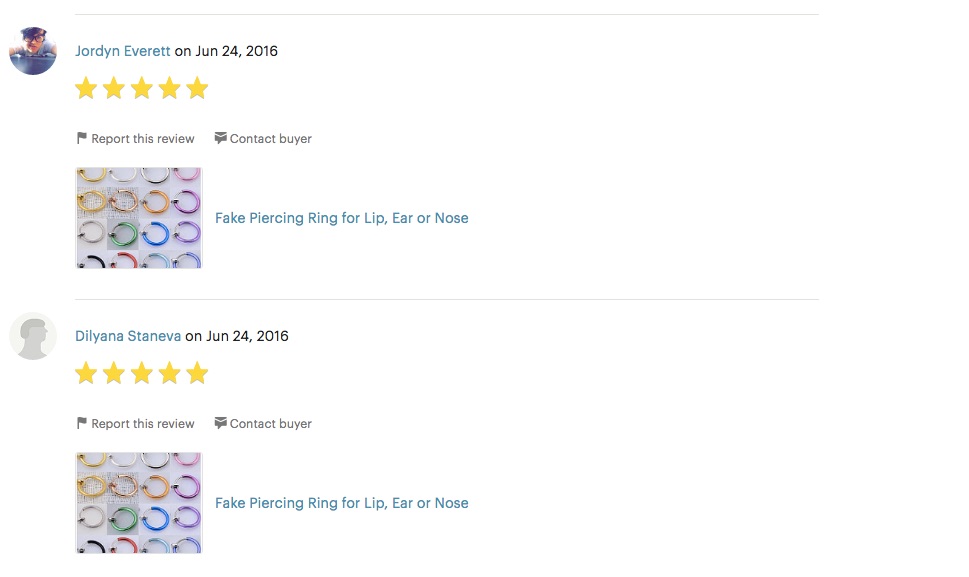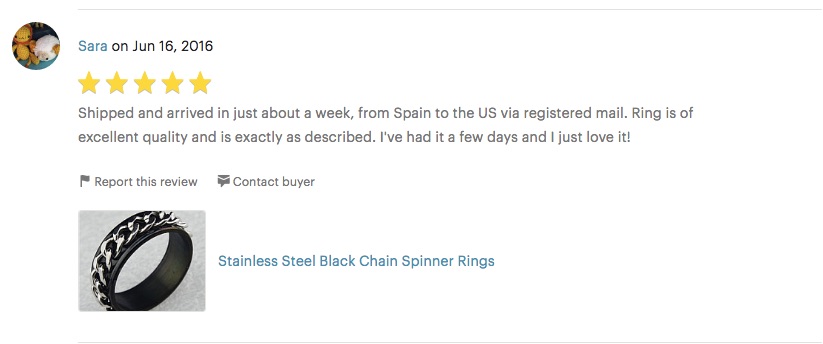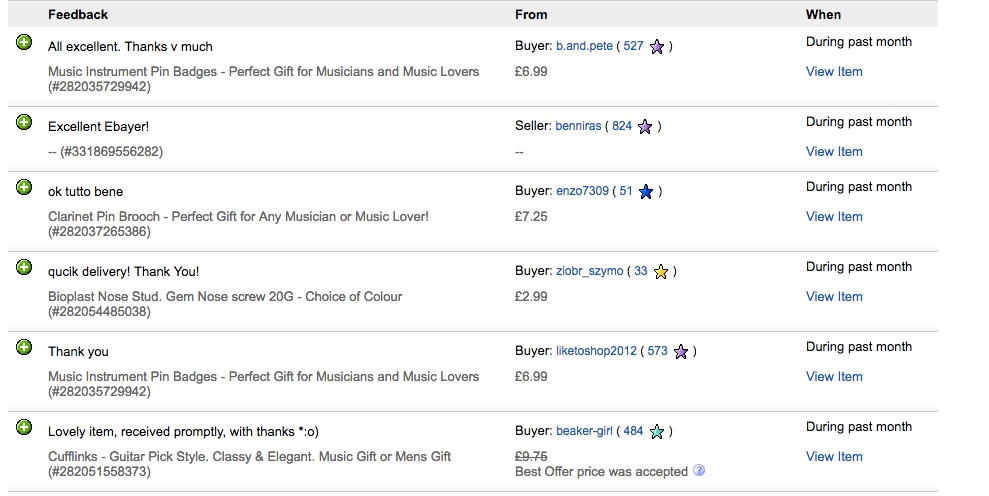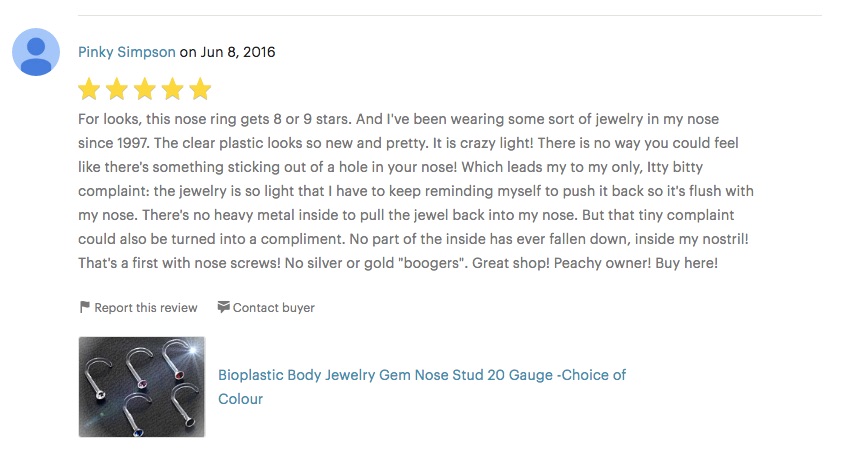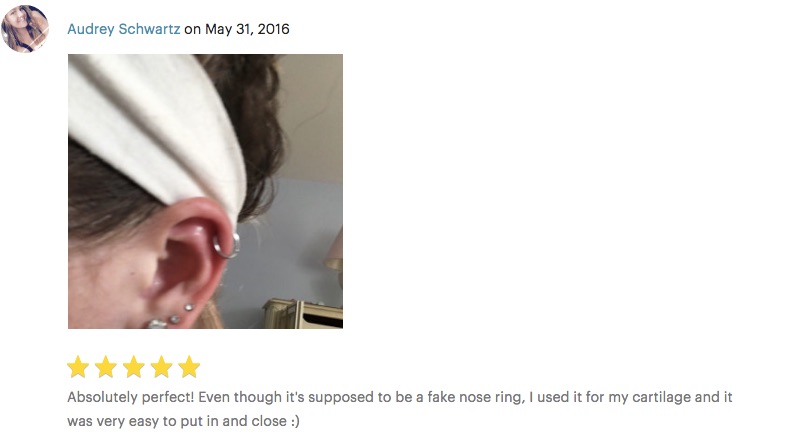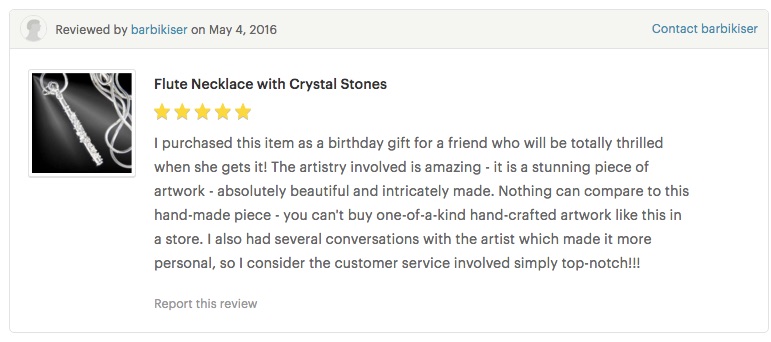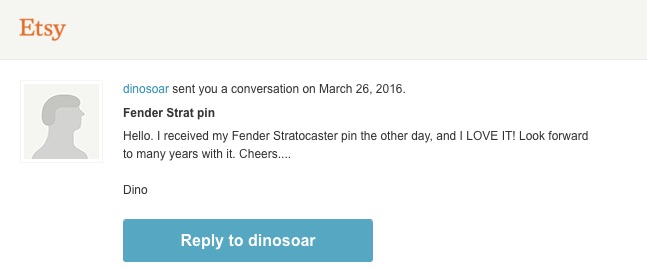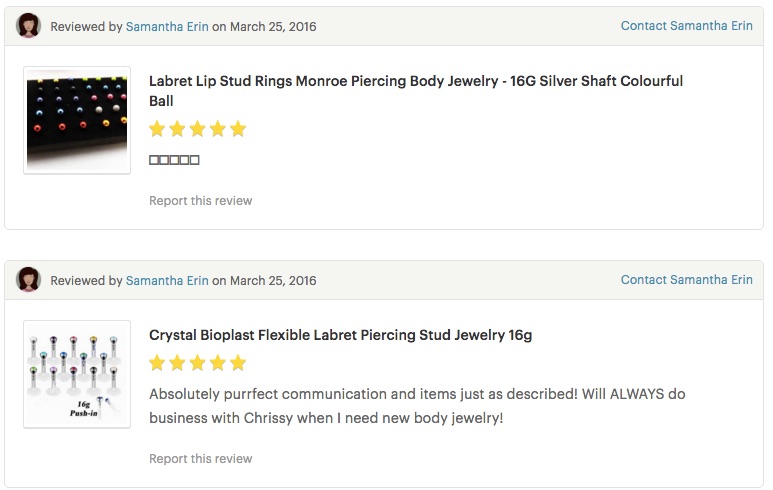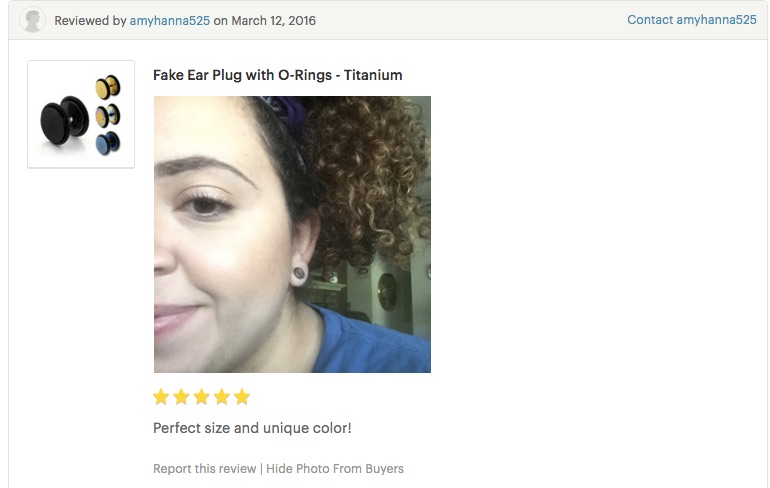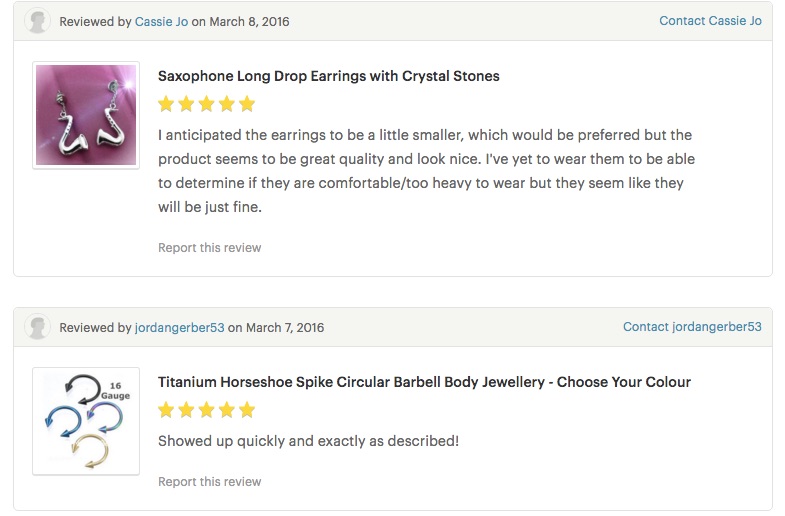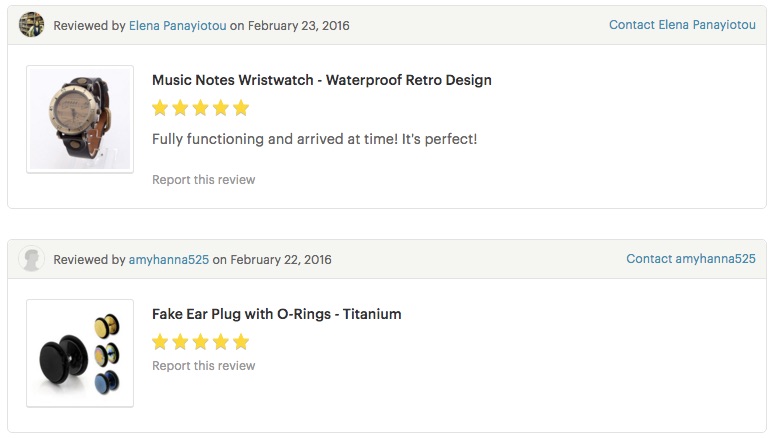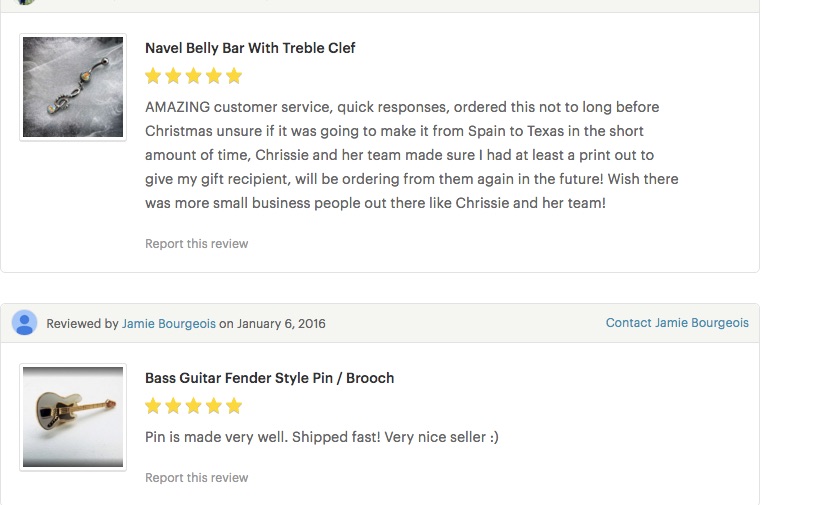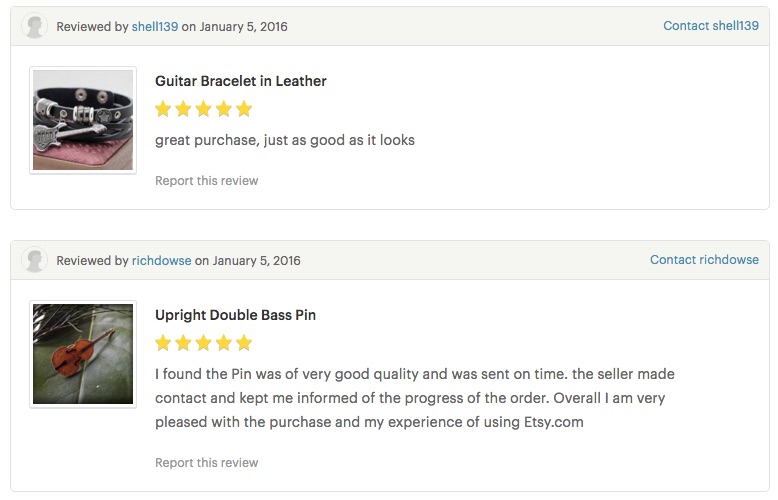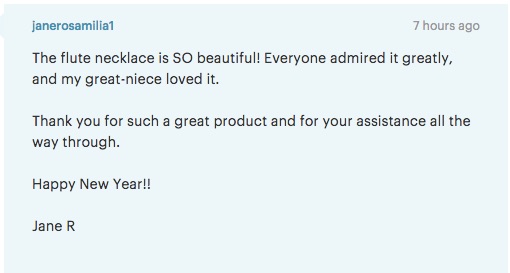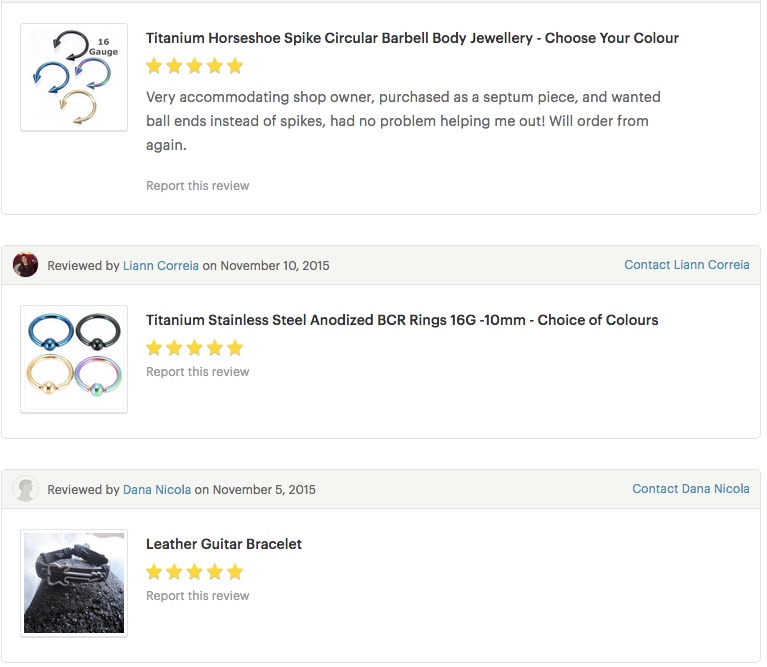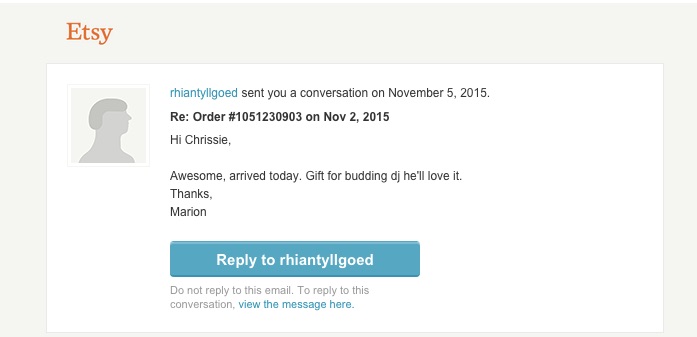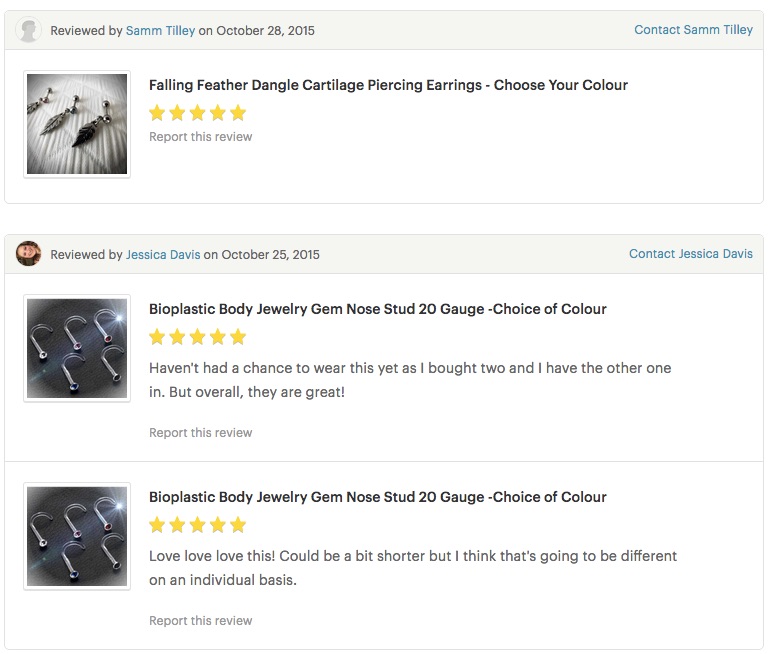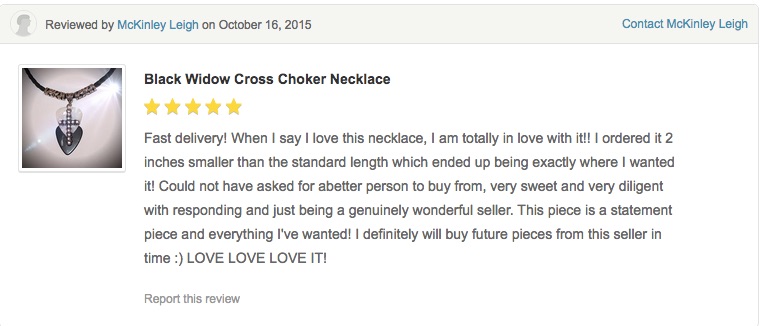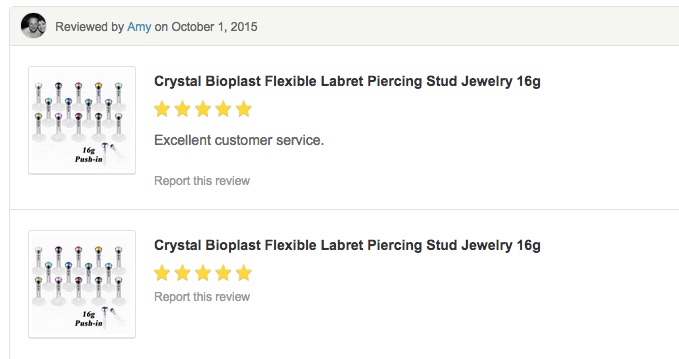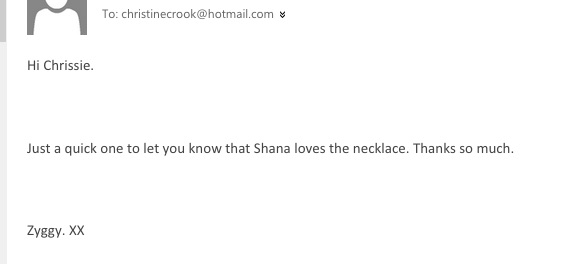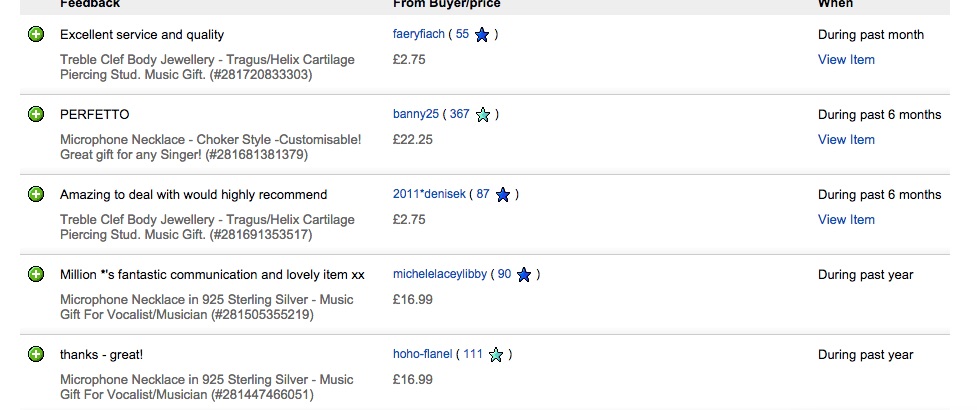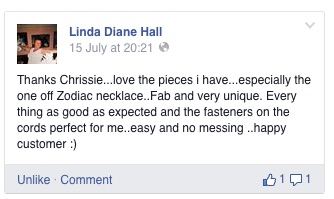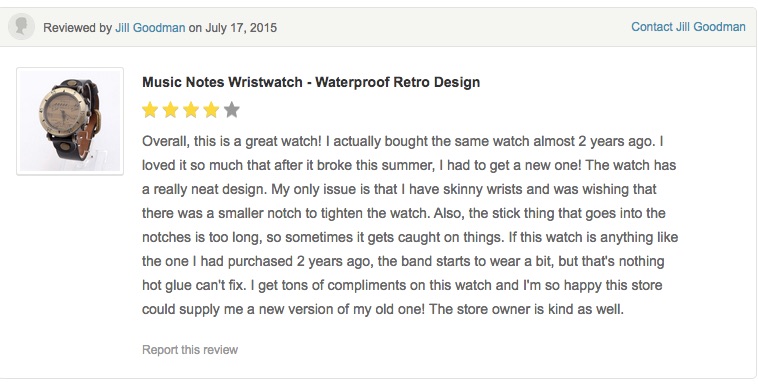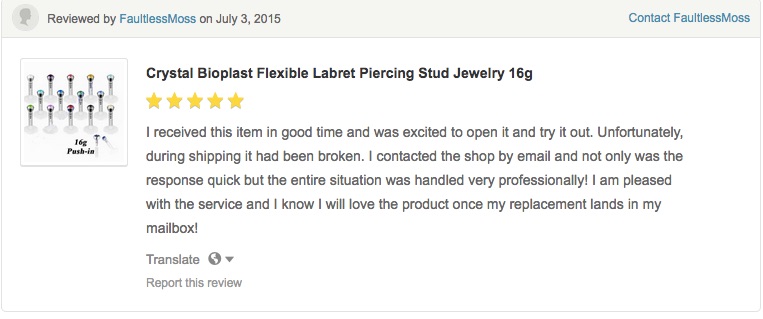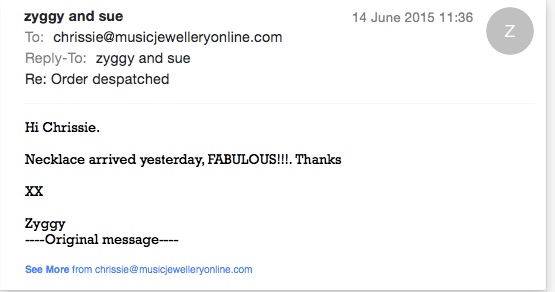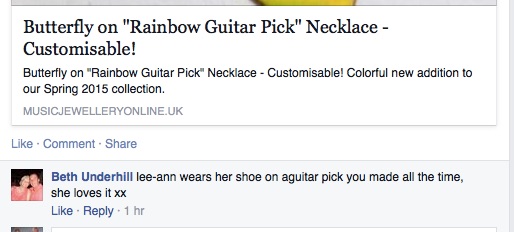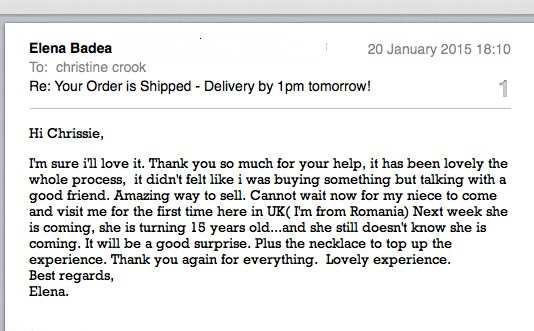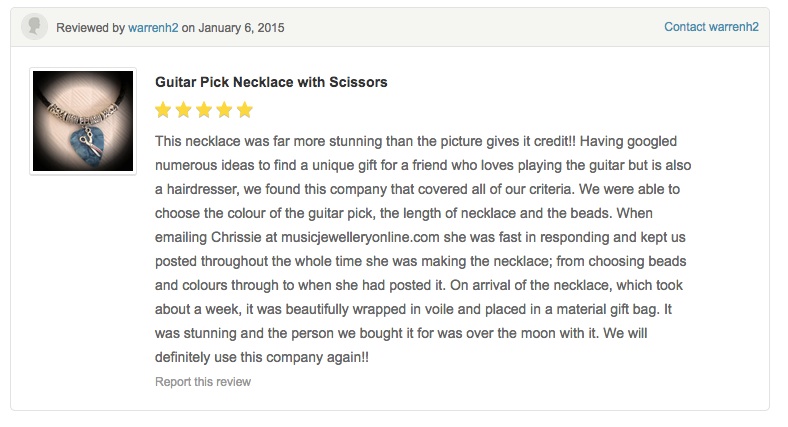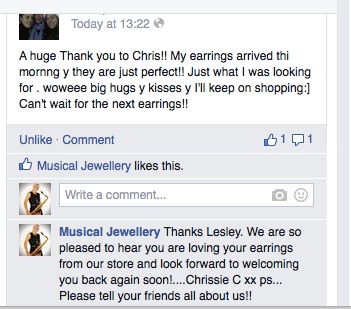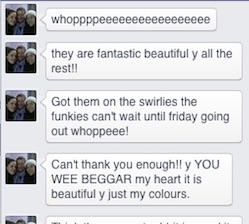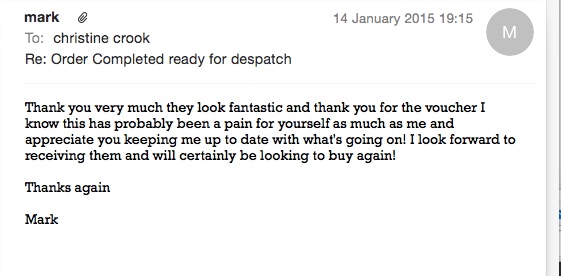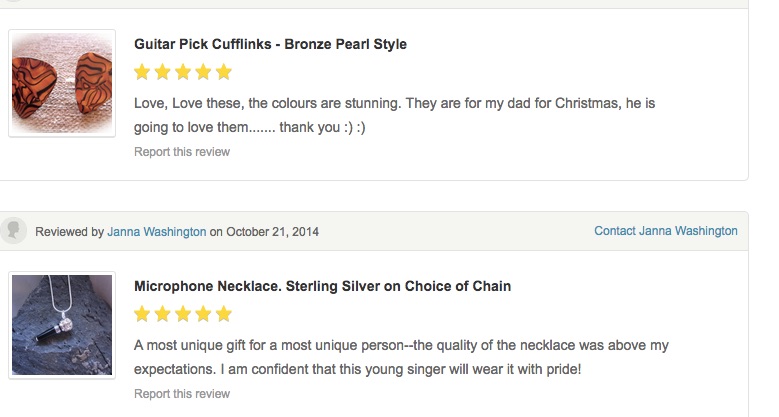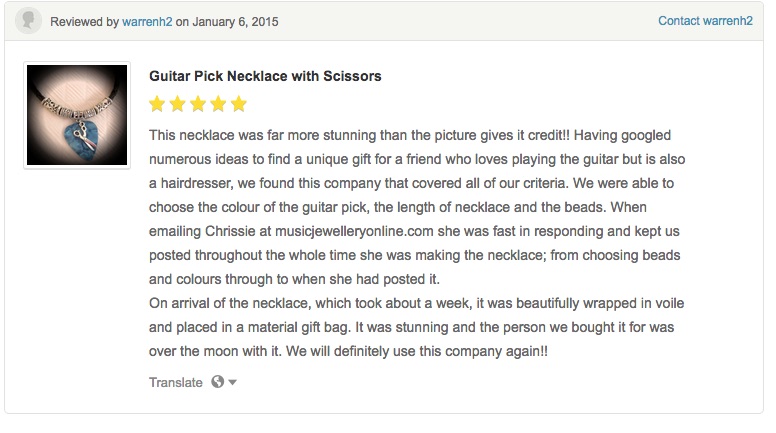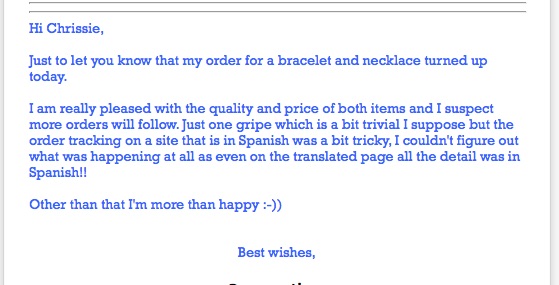 Guitar Pick Cufflinks - Bronze Pearl Style
Love, Love these, the colours are stunning. They are for my dad for Christmas, he is going to love them....... thank you :) :)
Date: 10 December 2014 14:15:33 CET
To: "'christine crook'" <chrissie@musicjewelleryonline.com>
HI Chrissie
Hi Chris, gave Sue Brooks the microphone for her 30th anniversary in show business. Thought you might like to know that she absolutely loved it and wore it on the night. Loads of people asked about it xx
I received the item in time and was great also. Thank you so much xx
 item #281505355219, ending on 21-Dec-14 17:49:59 GMT - Microphone Necklace in 925 Sterling Silver - Music Gift For Vocalist/Musician
Thank you so much for the pink crystal earrings, beautifully made and packaged. My daughter will be wearing them for her gigs x
 

Million *'s fantastic communication and lovely item xx

Buyer:

 

 

71)

During past month

 

Microphone Necklace in 925 Sterling Silver - Music Gift For Vocalist/Musician (#281505355219)