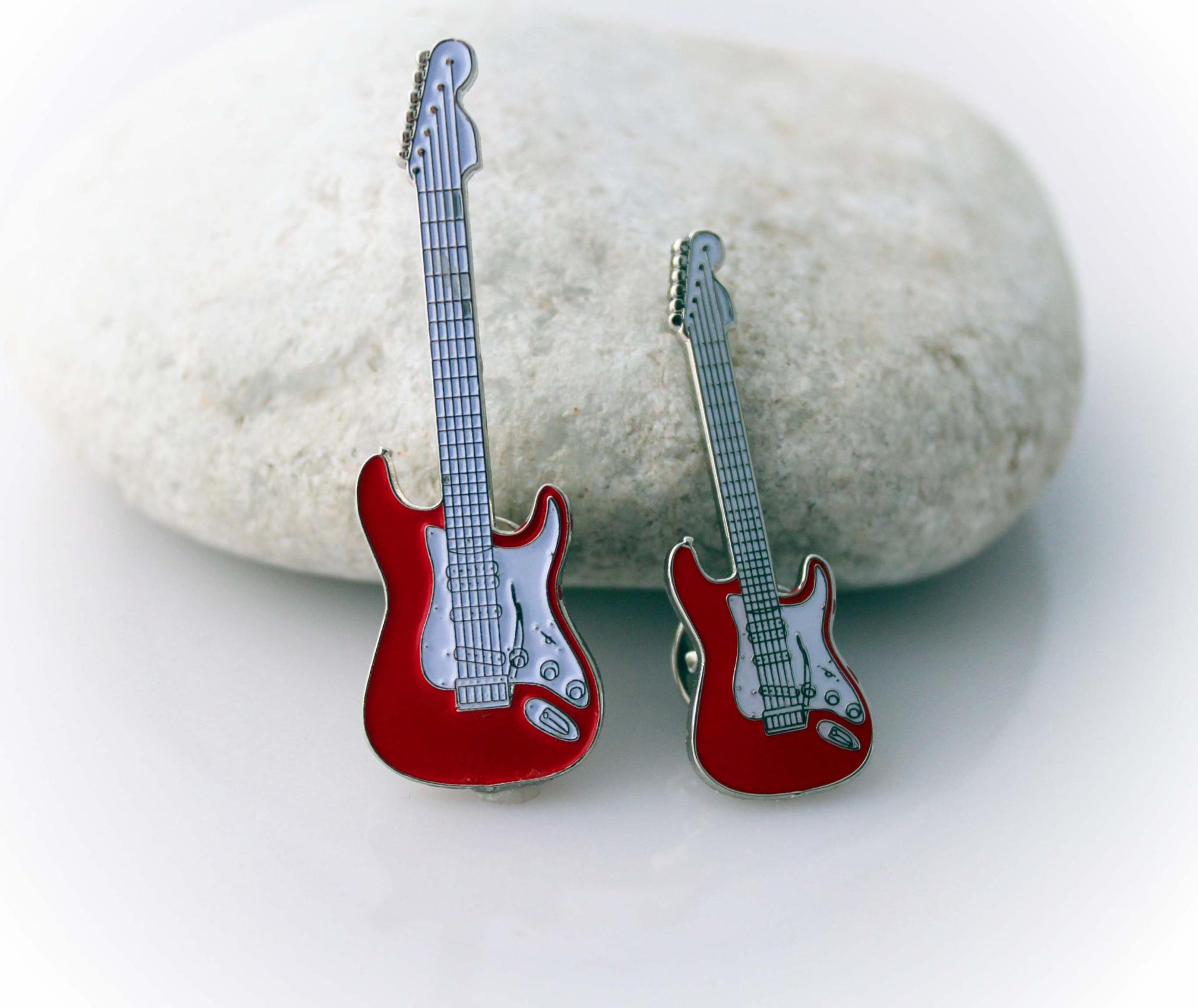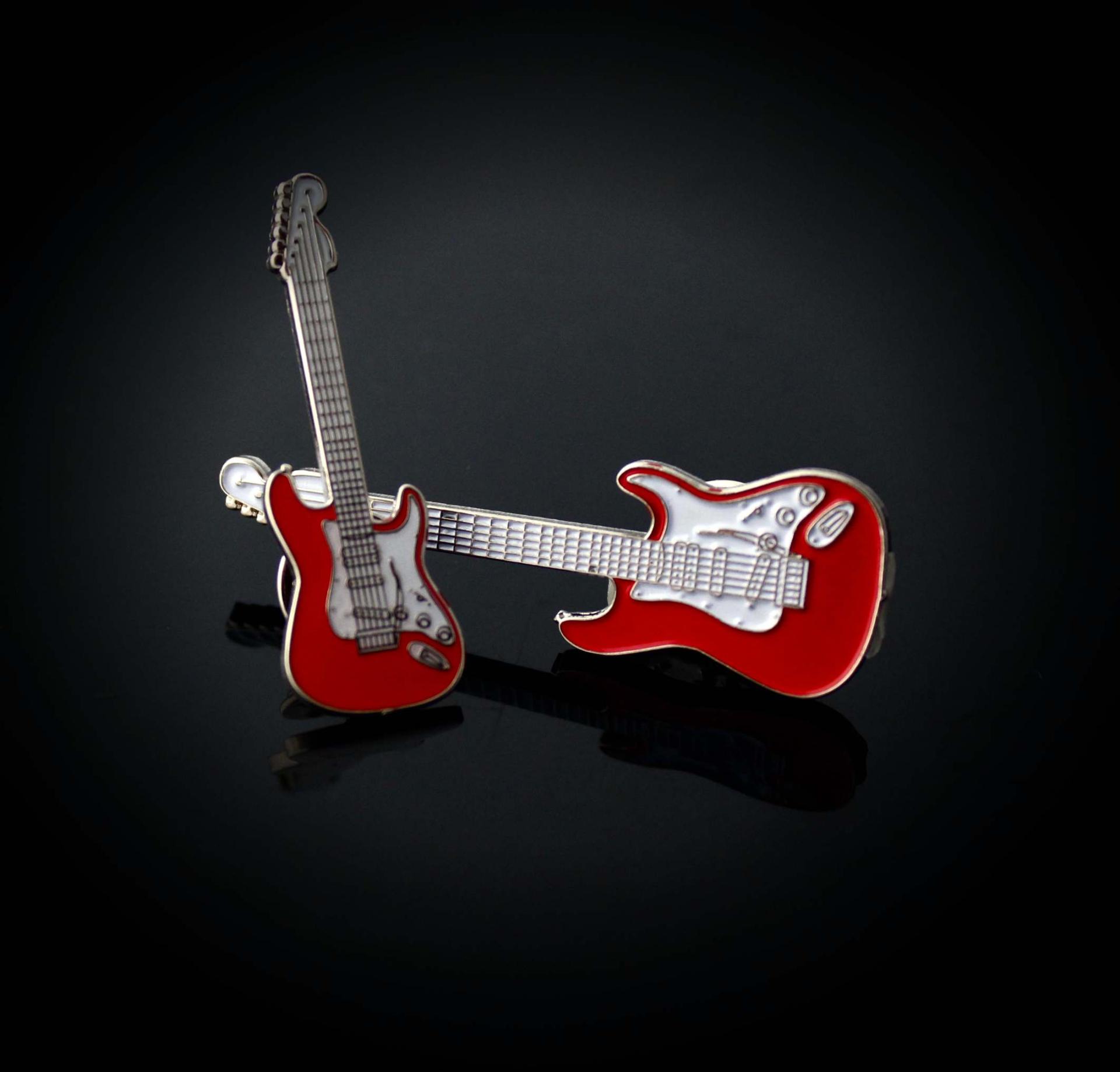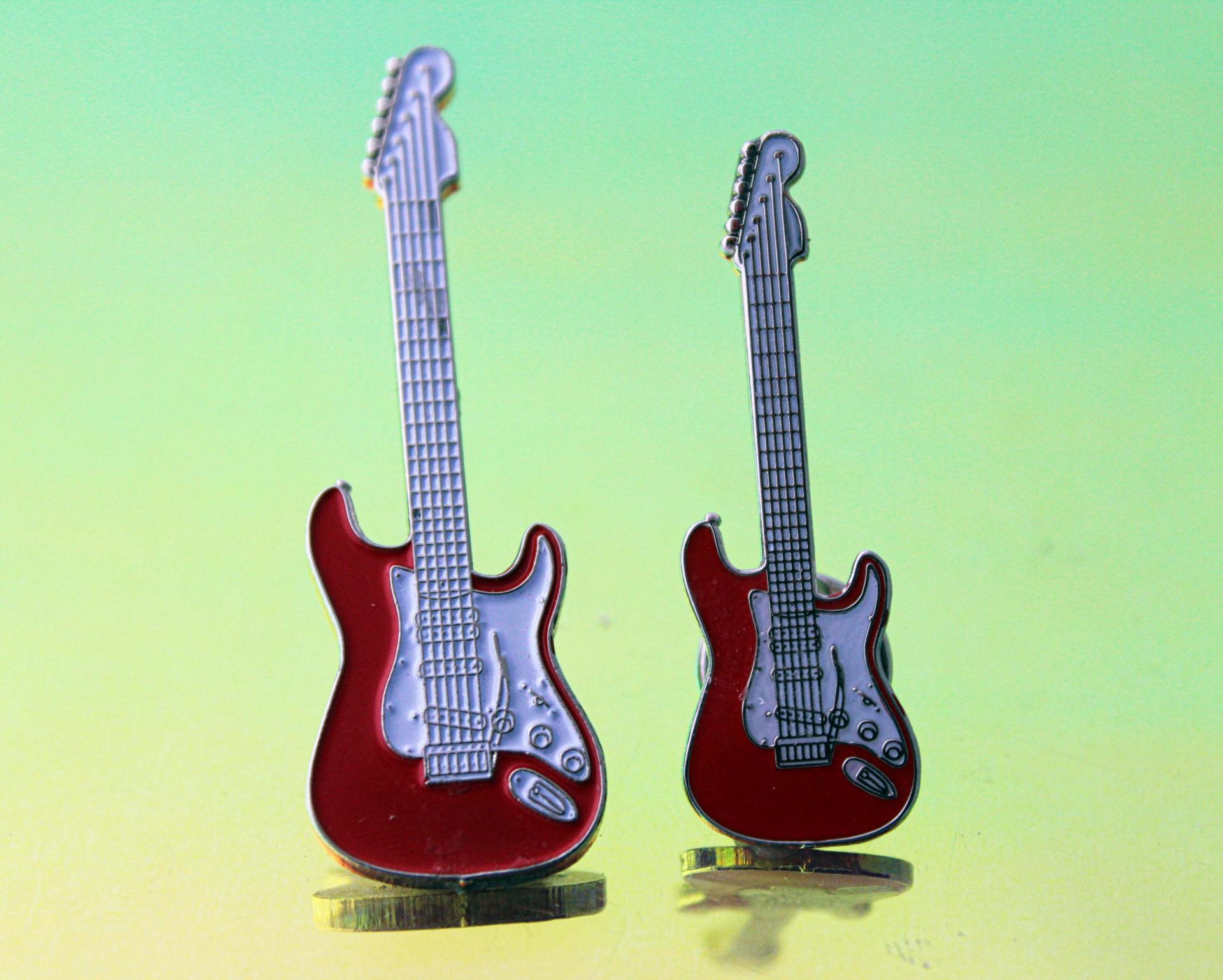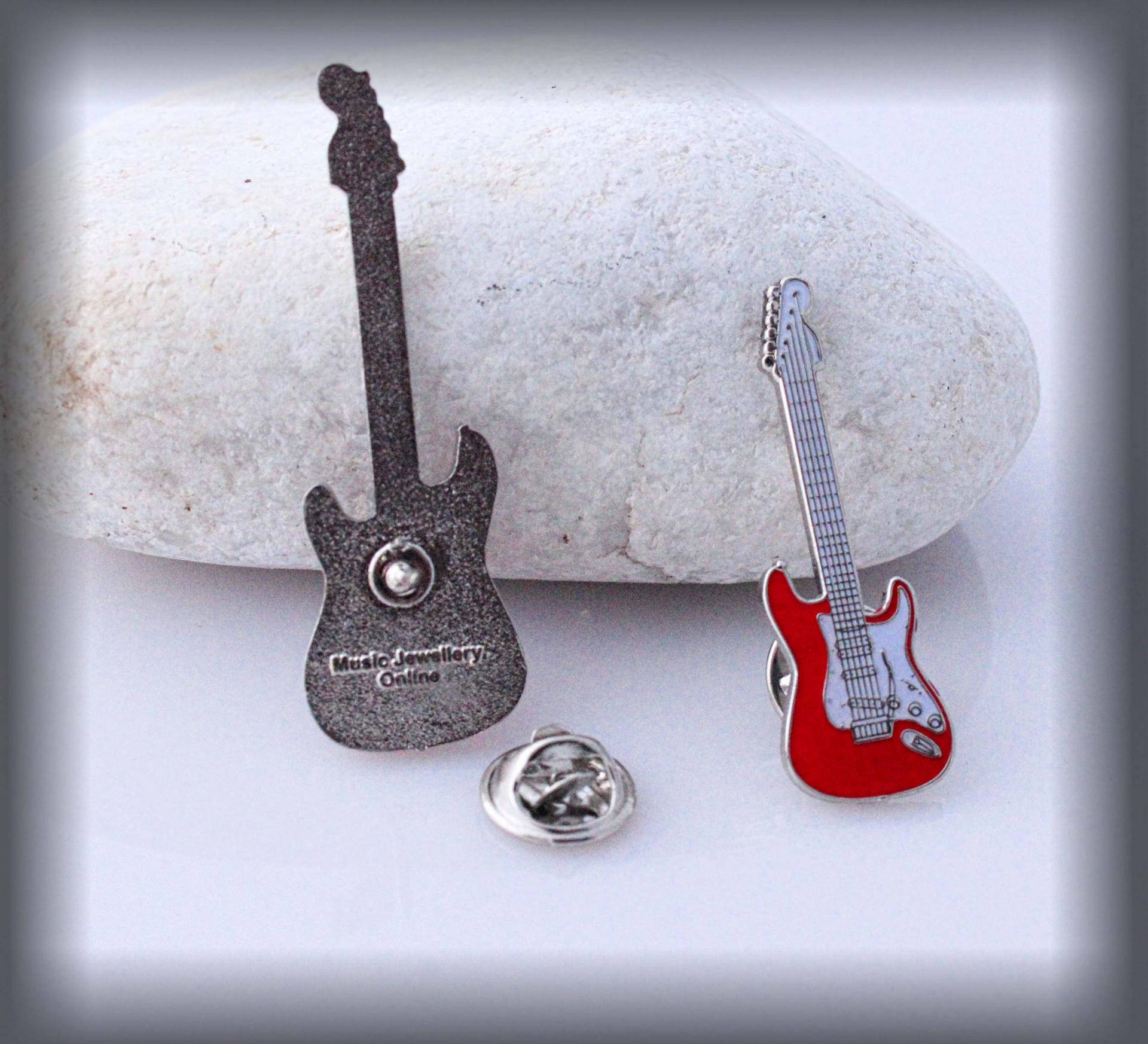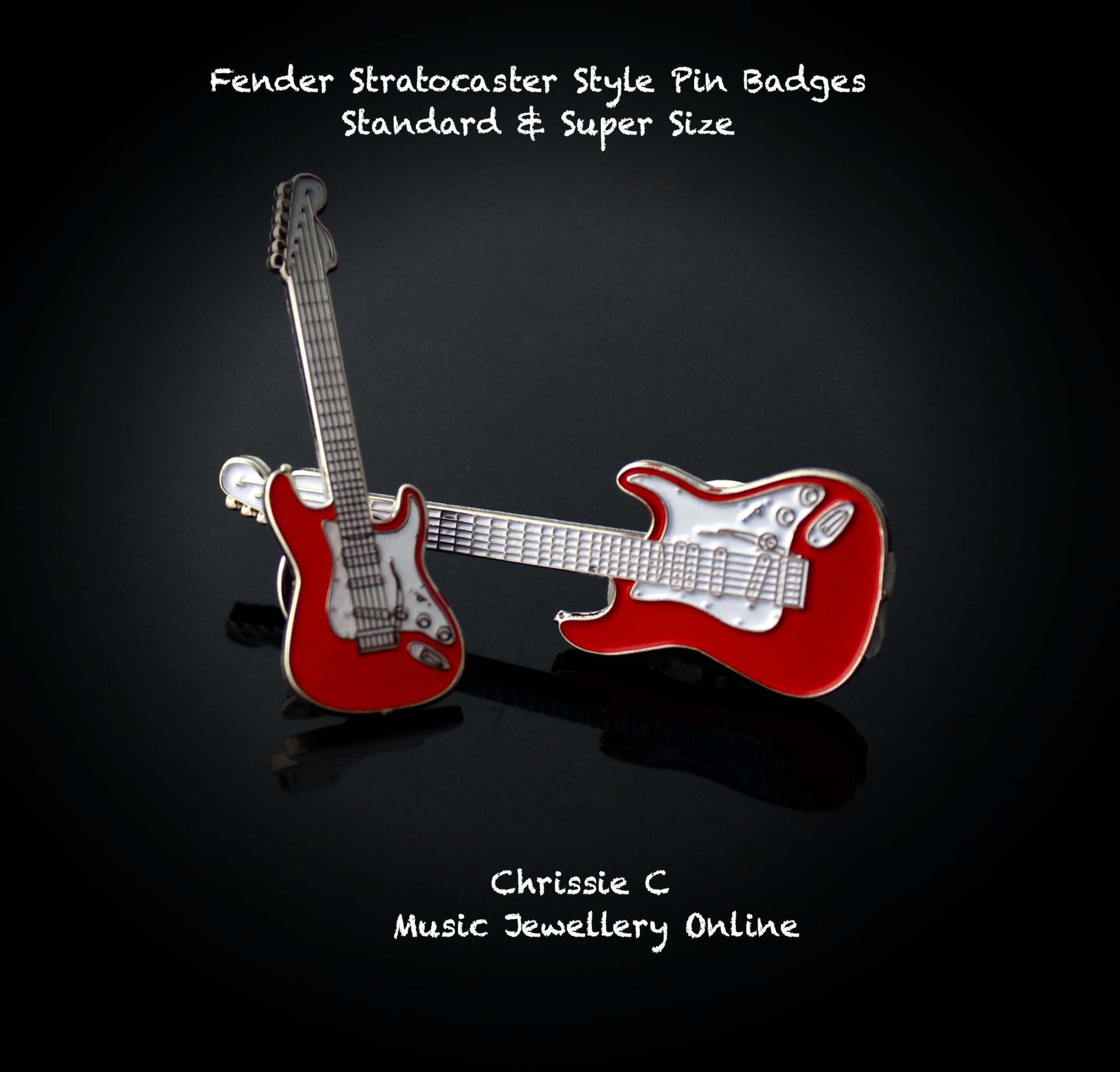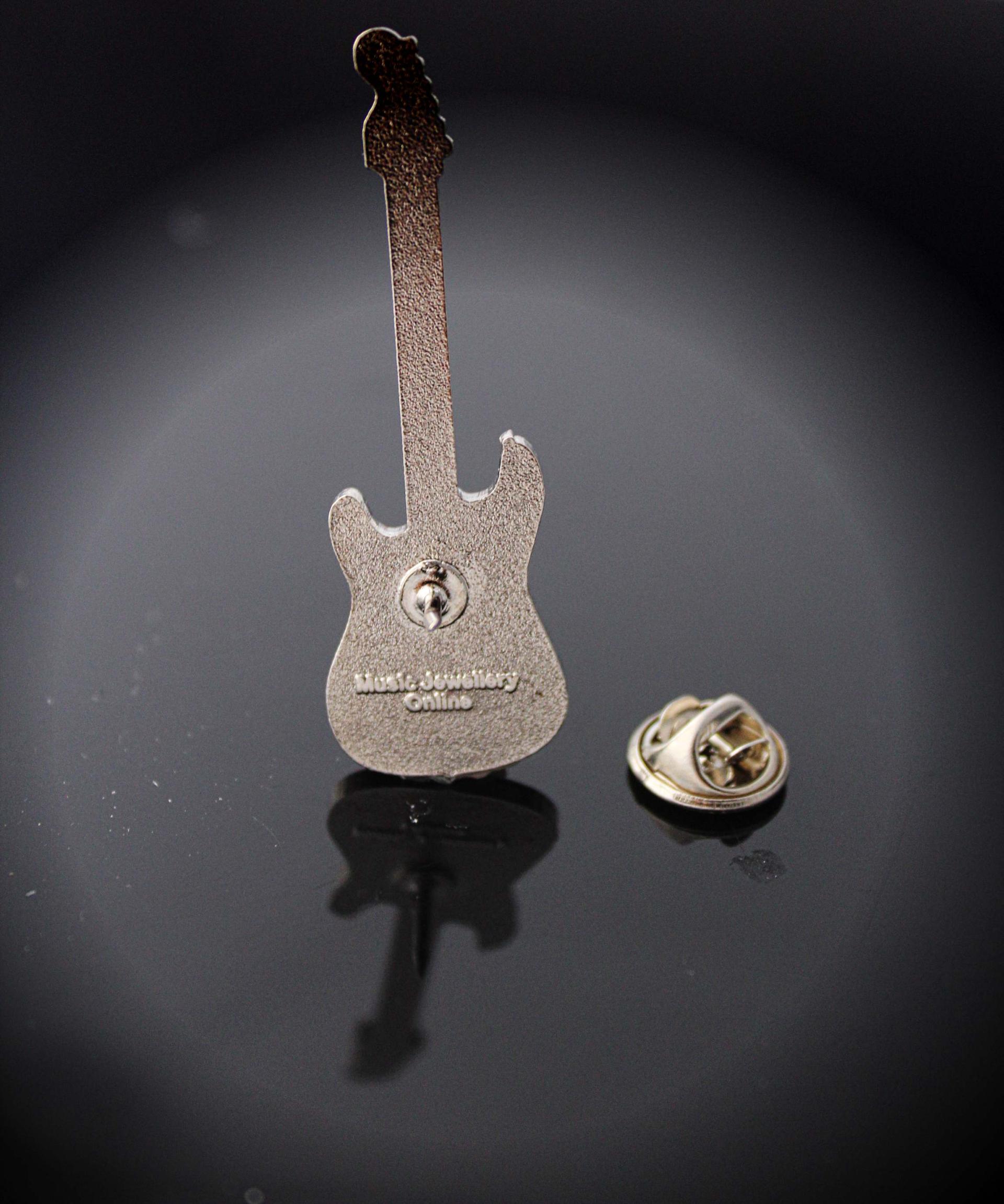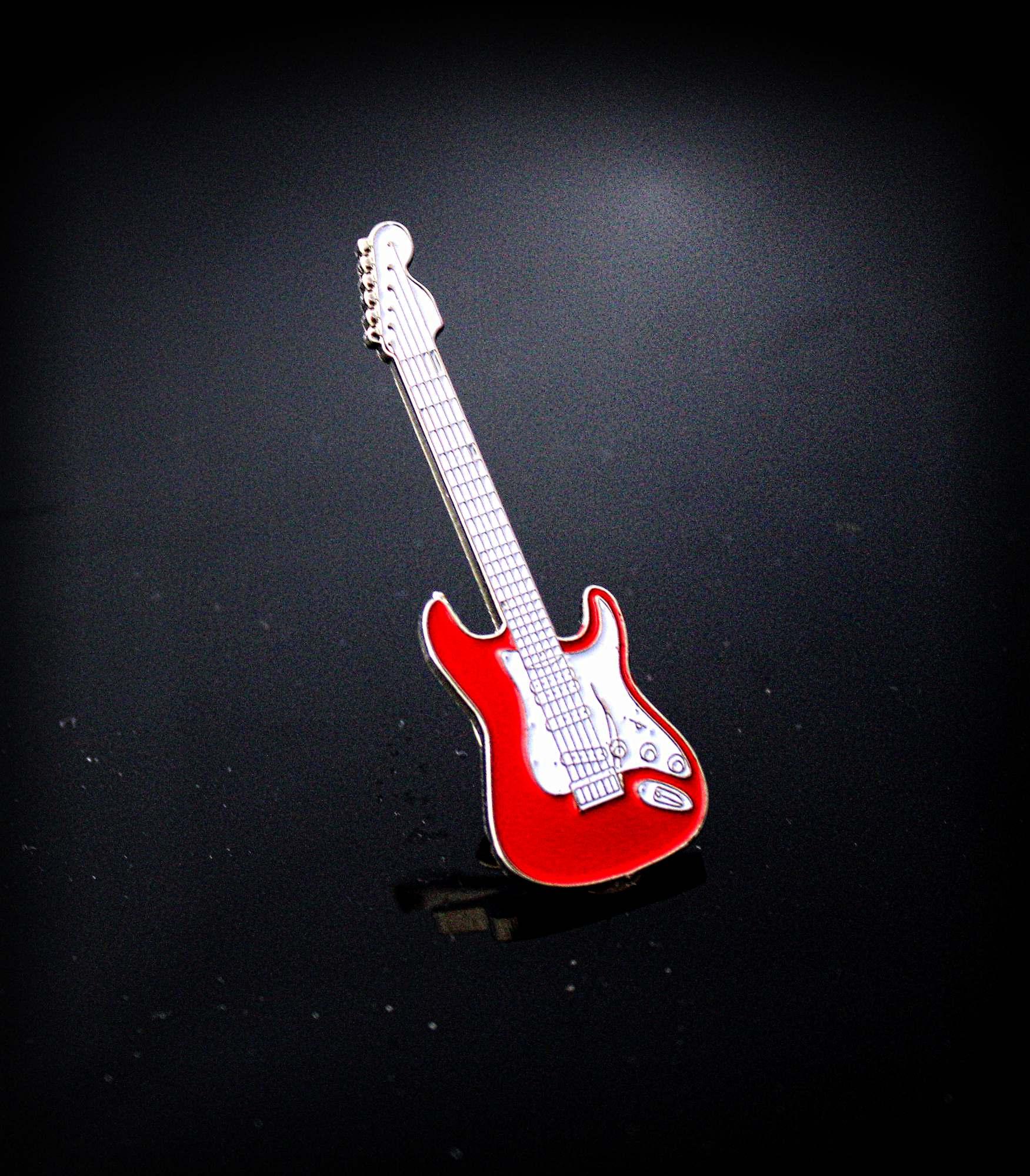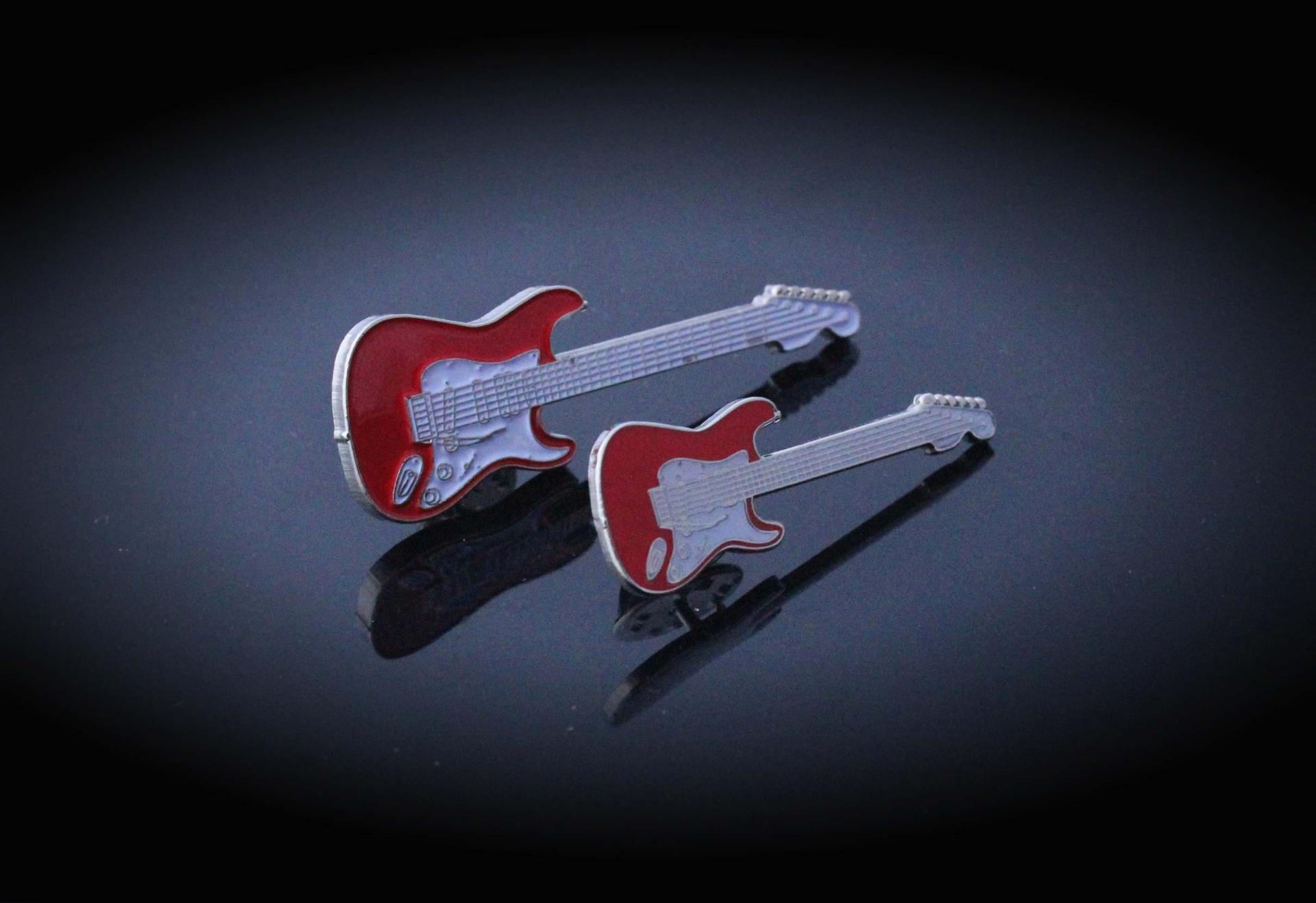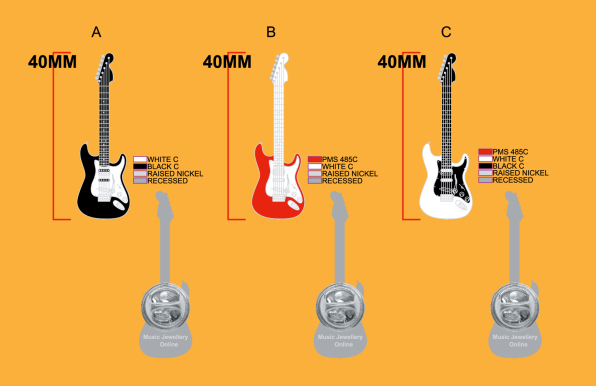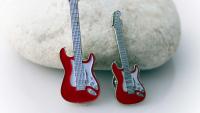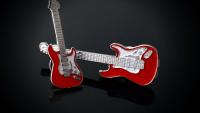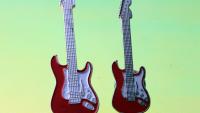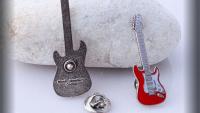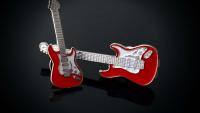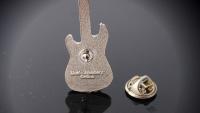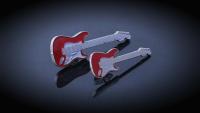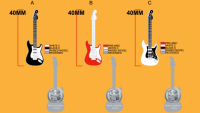 Fender Stratocaster Style Red Pin Badge - Standard Size & Super Size!
Fender Stratocaster Style Red Pin Badge - Standard Size & Super Size!
Designed and created by Chrissie C at Music Jewellery Online these Fender Stratocaster style electric guitar Pin / brooch look great on any shirt, jumper, jacket, lapel, hat, tie or any item of clothing!
Exclusive to "Music Jewellery Online"  your pin will feature our company name on the reverse of the pin. You will also see an image of our guitar in "design" stage which is the fun part!
---
The Fender Stratocaster is a model of electric guitar  designed in 1954 by Leo Fender, Bill Cartson, George Fullerton, and Freddie Tavares 
It is a double-cutaway guitar, with an extended top "horn" shape for balance. Along with the Gibson Les Paul  and Fender Telecaster it is one of the most-often emulated electric guitar shapes.
The Stratocaster is a versatile guitar, usable for all styles of complete music and has been used in many genres, including country, rock, pop, Soul, rhythm and blues, blues, jazz punk and heavy metal.
There is a dynamic list of strat players including Buddy Holly (1936–1959), identified as "the first Strat hero, George Harrison, Jeff Beck, Eric Clapton and Ritchie Blackmore the founding member of Deep Purple, to name just a few Strat players.   Mark Knopfler (born 1949), known for his work with British rock  band "Dire Straits".  Knopfler is known for his very particular and unique fingerstyle playing. The song "Sultans of Swing", from the first album of Dire Straits, in 1978, was a huge hit that showed the characteristic tone and technique displayed on Knopfler's red Stratocaster.
---
Your pin is available in 2 different sizes.
1. Standard Size - approx 4cm
2. Super Size - approx 5cm
Great gift for any "Guitar" enthusiast or music lover!