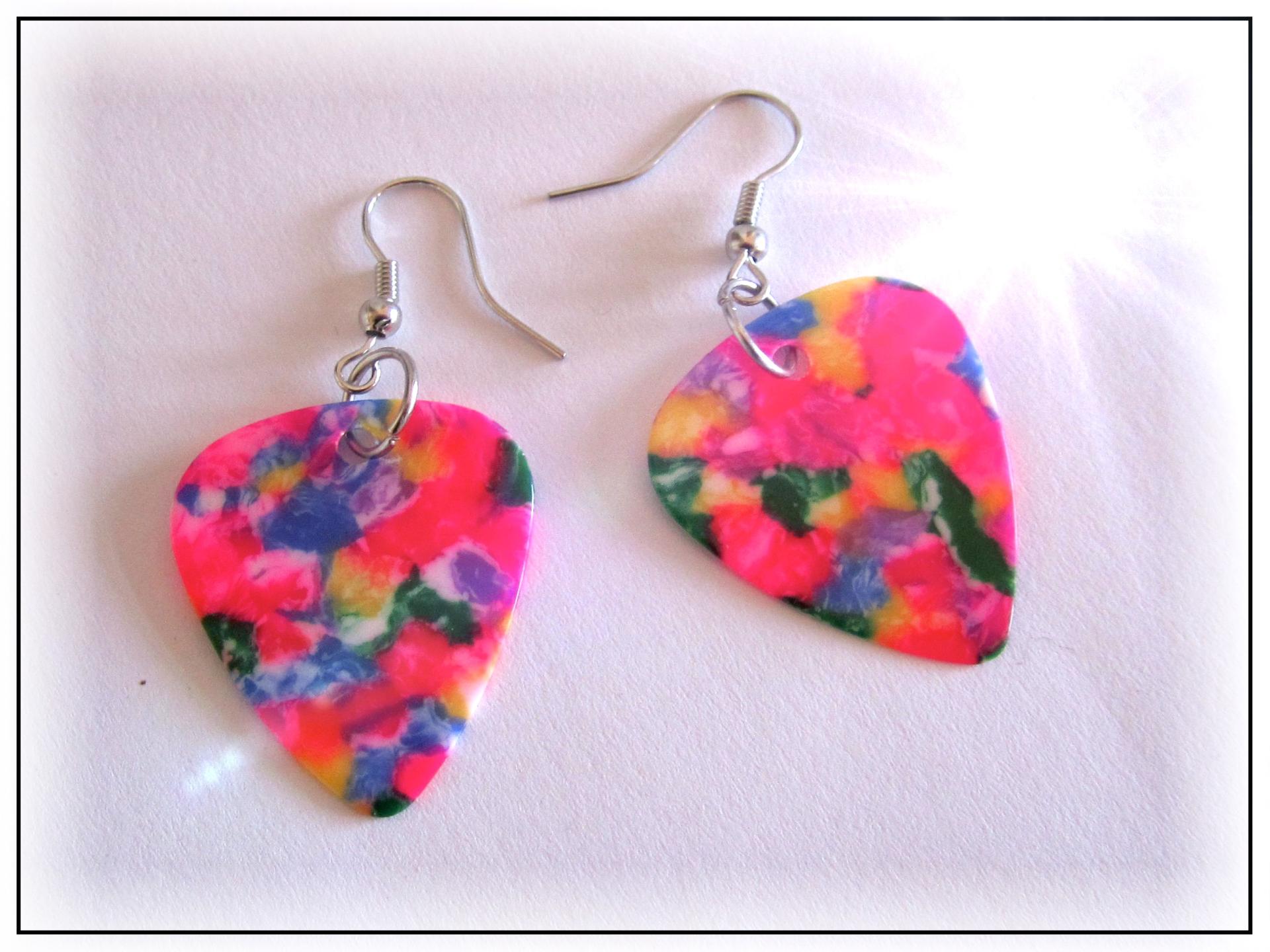 Flower Power Guitar Pick Earrings
Flower Power Guitar Pick Earrings
Chrissie C has hand crafted these earrings made of genuine  flower power or "Tie Dye" guitar picks on surgical stainless steel french hooks. 
Pearl picks vary slightly from the image shown as they are indivually crafted.
As a professional Musician Chrissie C has long had a passion for live music and have collected many guitar picks over the decades!
I thoughts these funky colour picks would make a great colour splash to any outfit!
The Pick is aprox 3cm and the drop is approx 5cm measuring from the top of the hook.