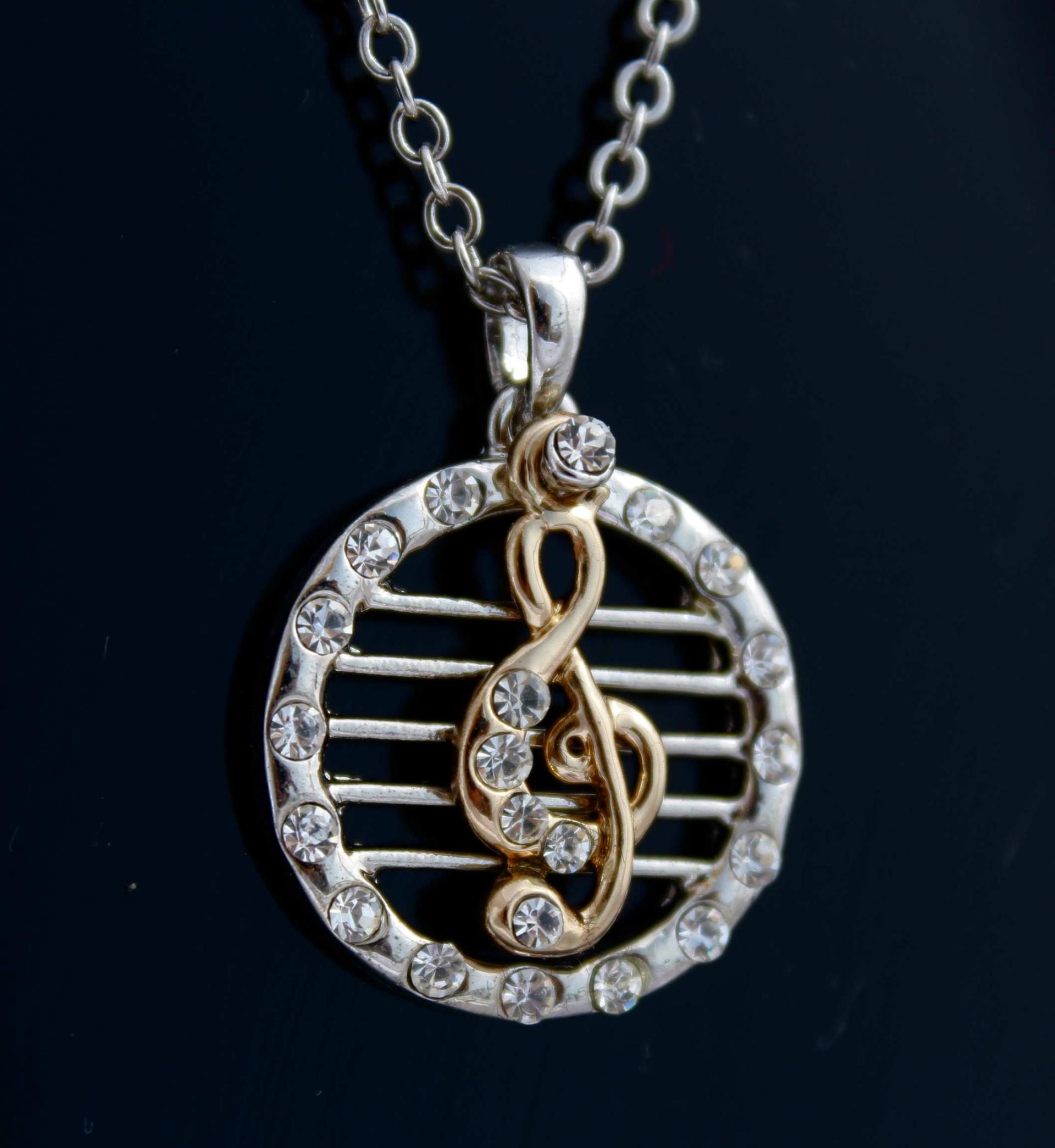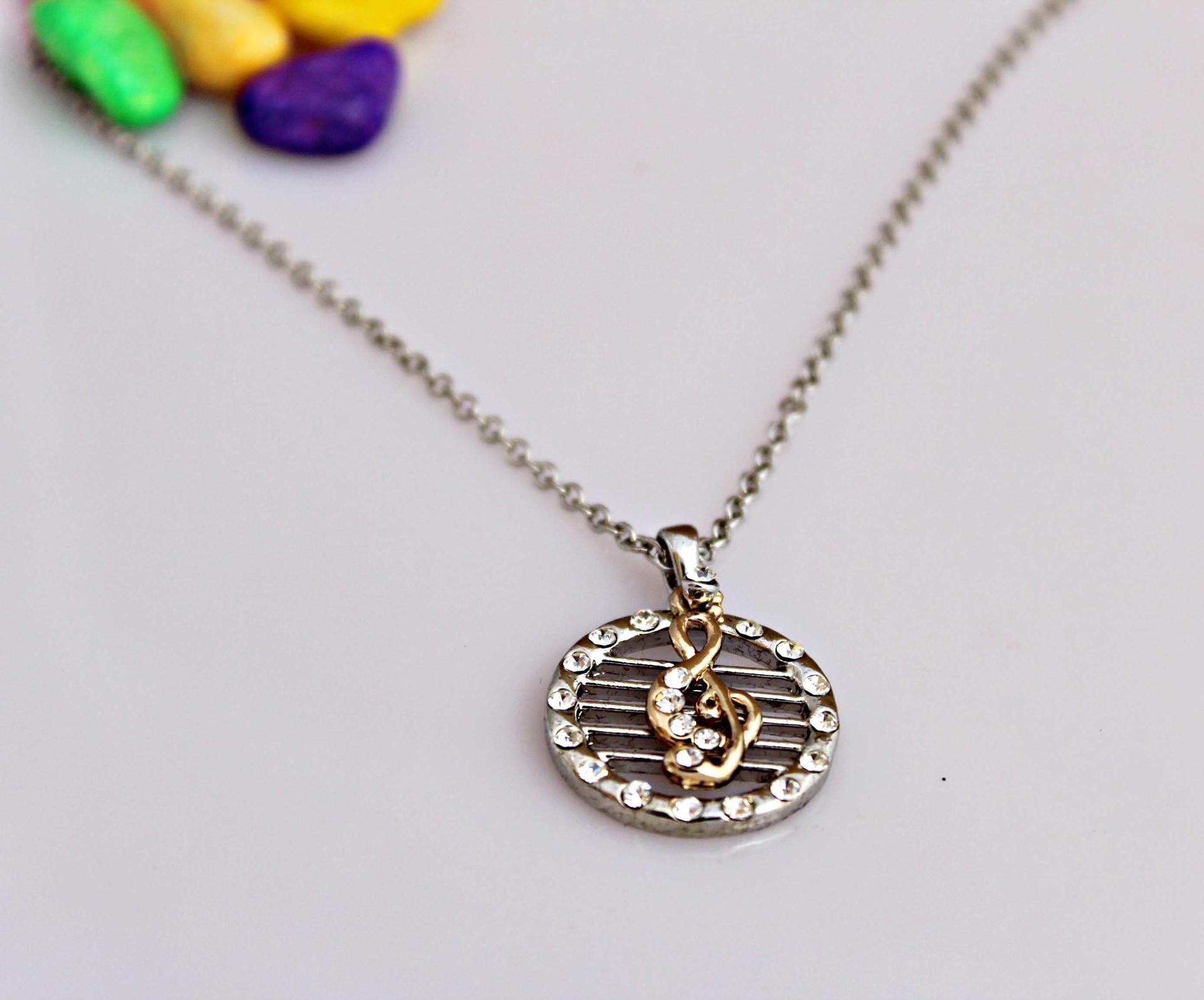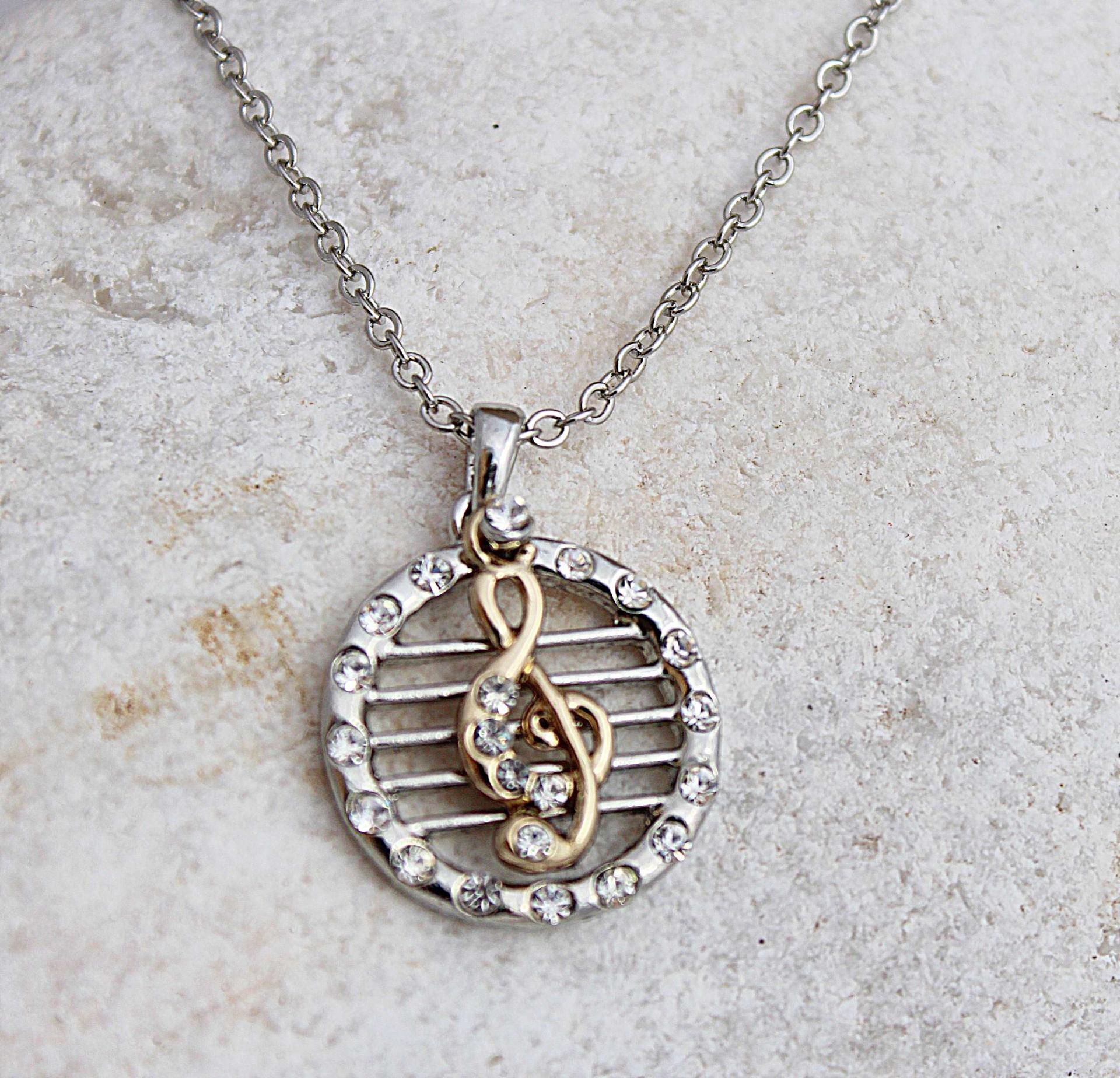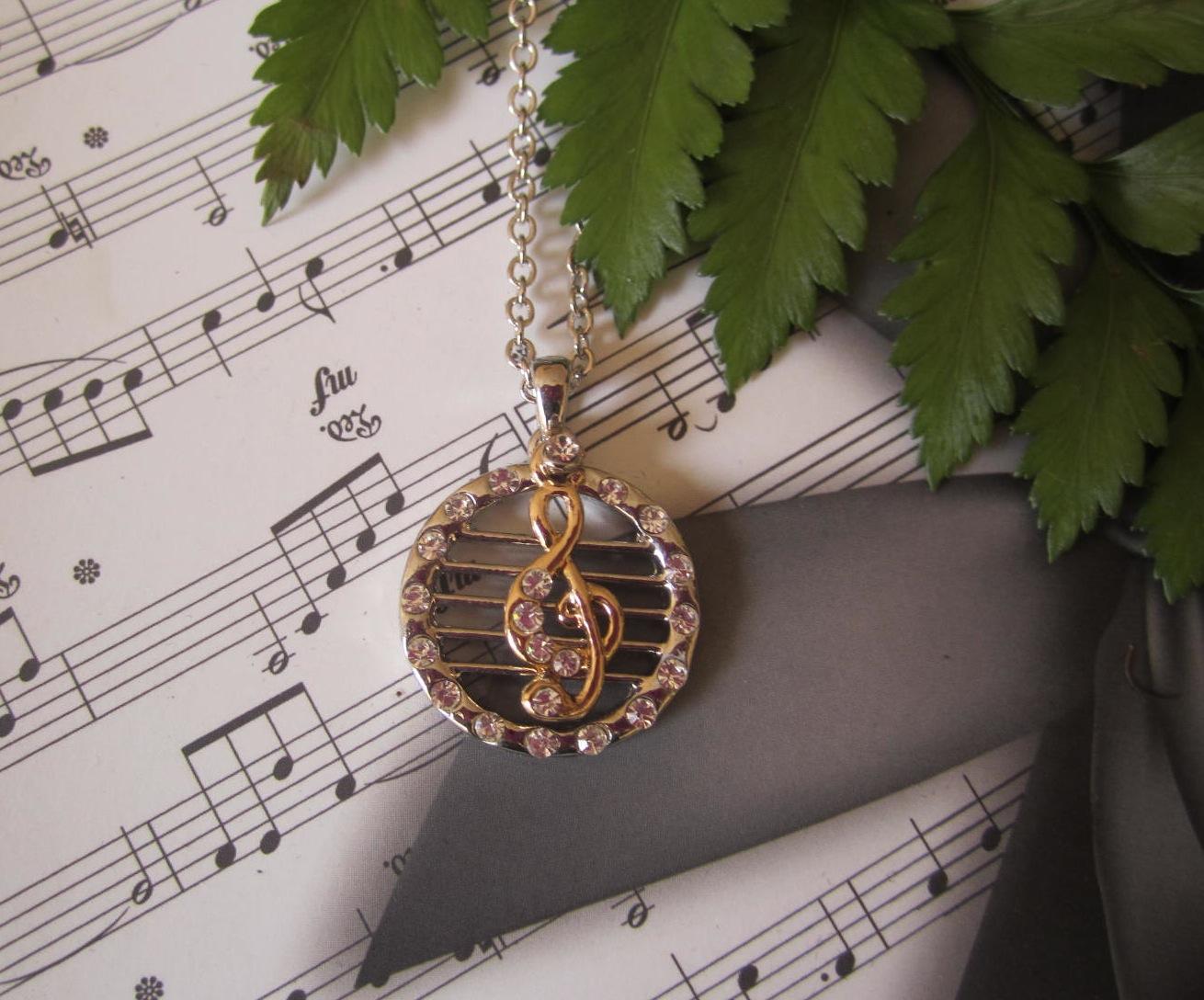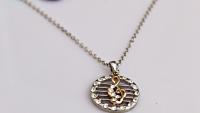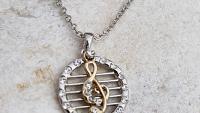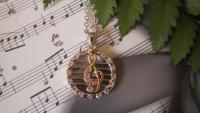 G Clef Staff Music Necklace - 2 Tone Style
G Clef Staff Music Necklace - 2 Tone Style
This is a fabulous necklace that features a silver circular pendant with a staff and a treble clef in gold with CZ stones  inset.  The treble clef moves independently and is not fixed to the staff giving that sense of movement.
This piece comes with a link chain of approx 49cm with an extender of approx 5cm. 
The two tone colour of this piece makes it a great accessory with any outfit whether its casual or dressed up!