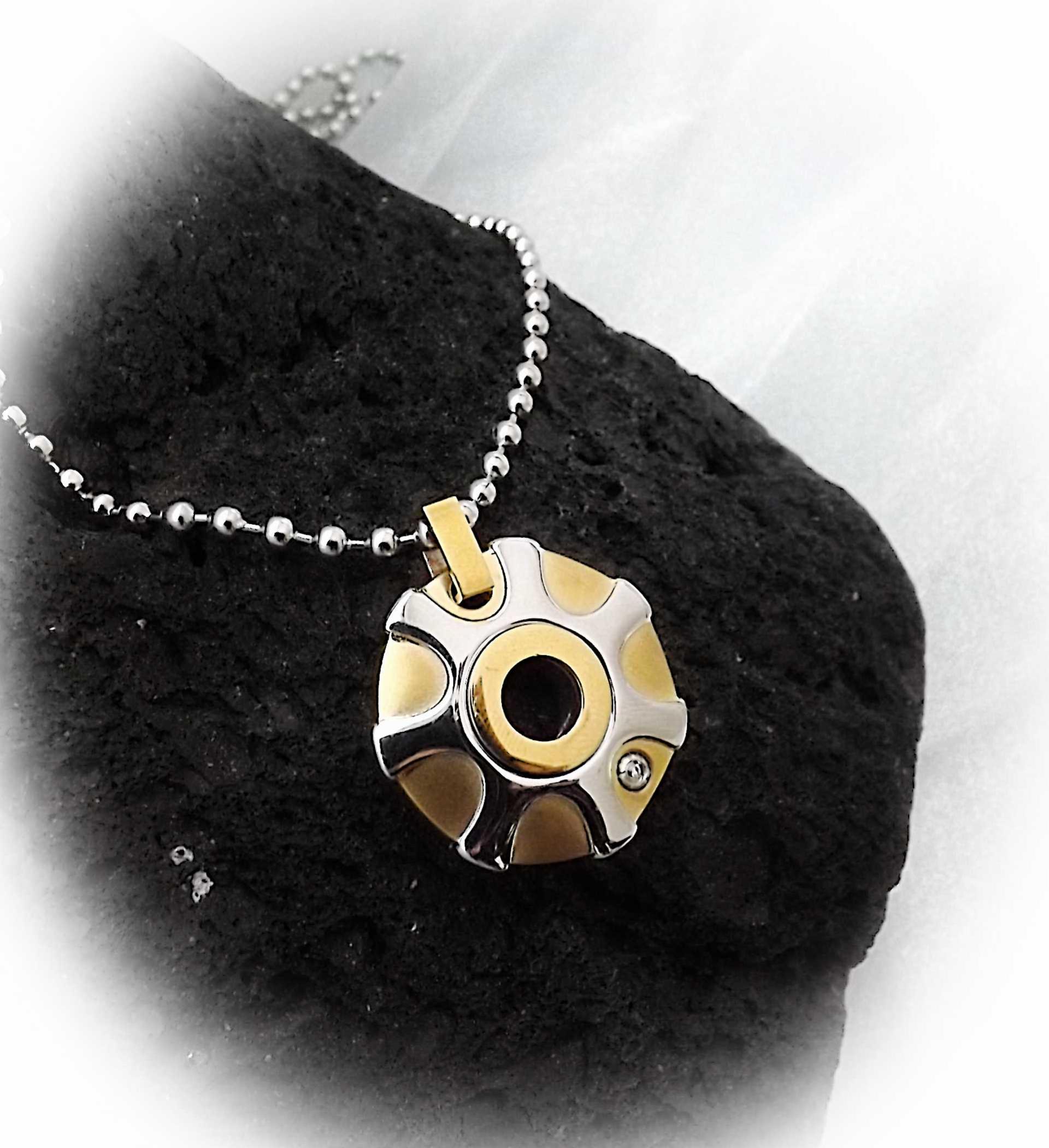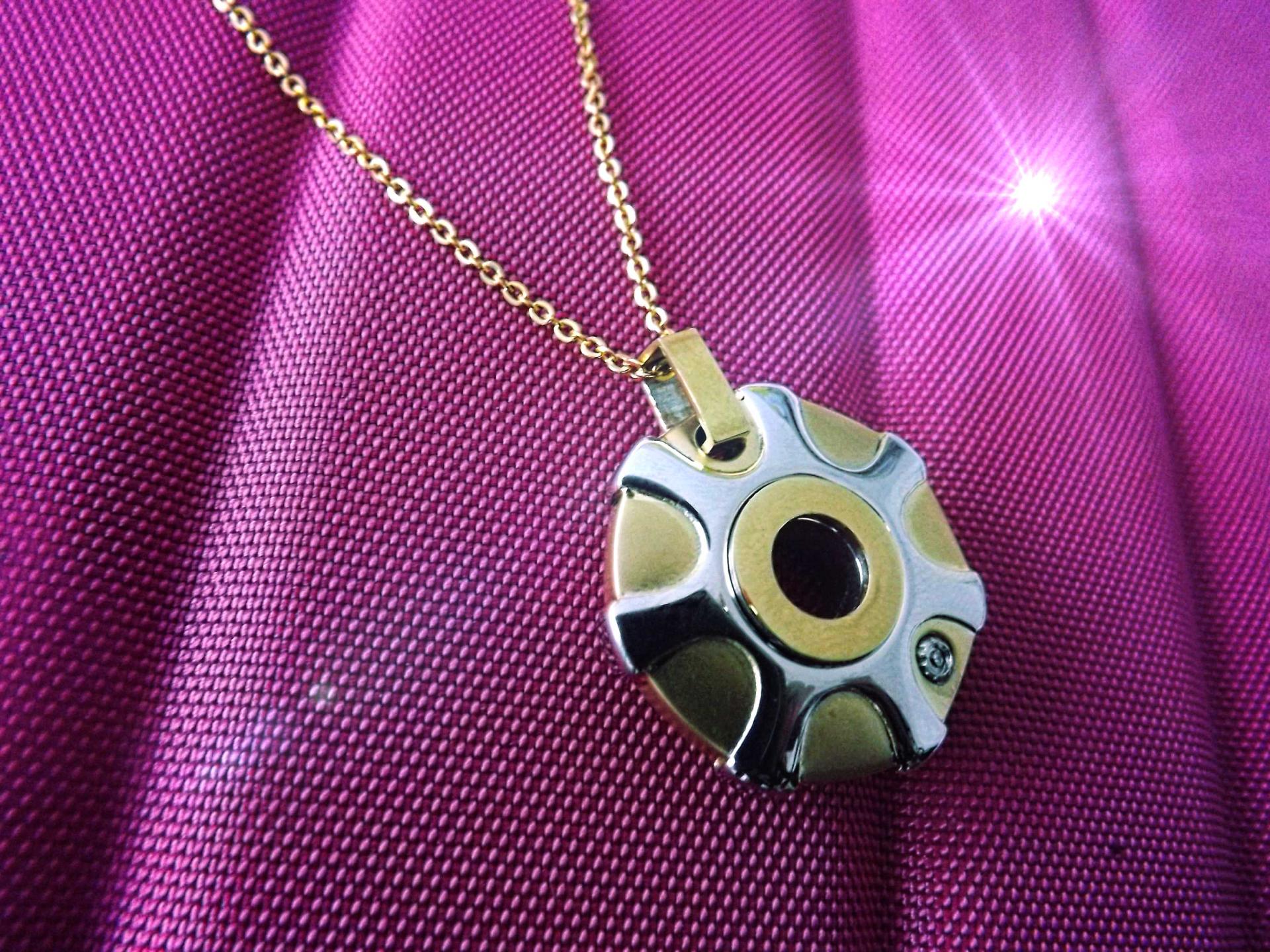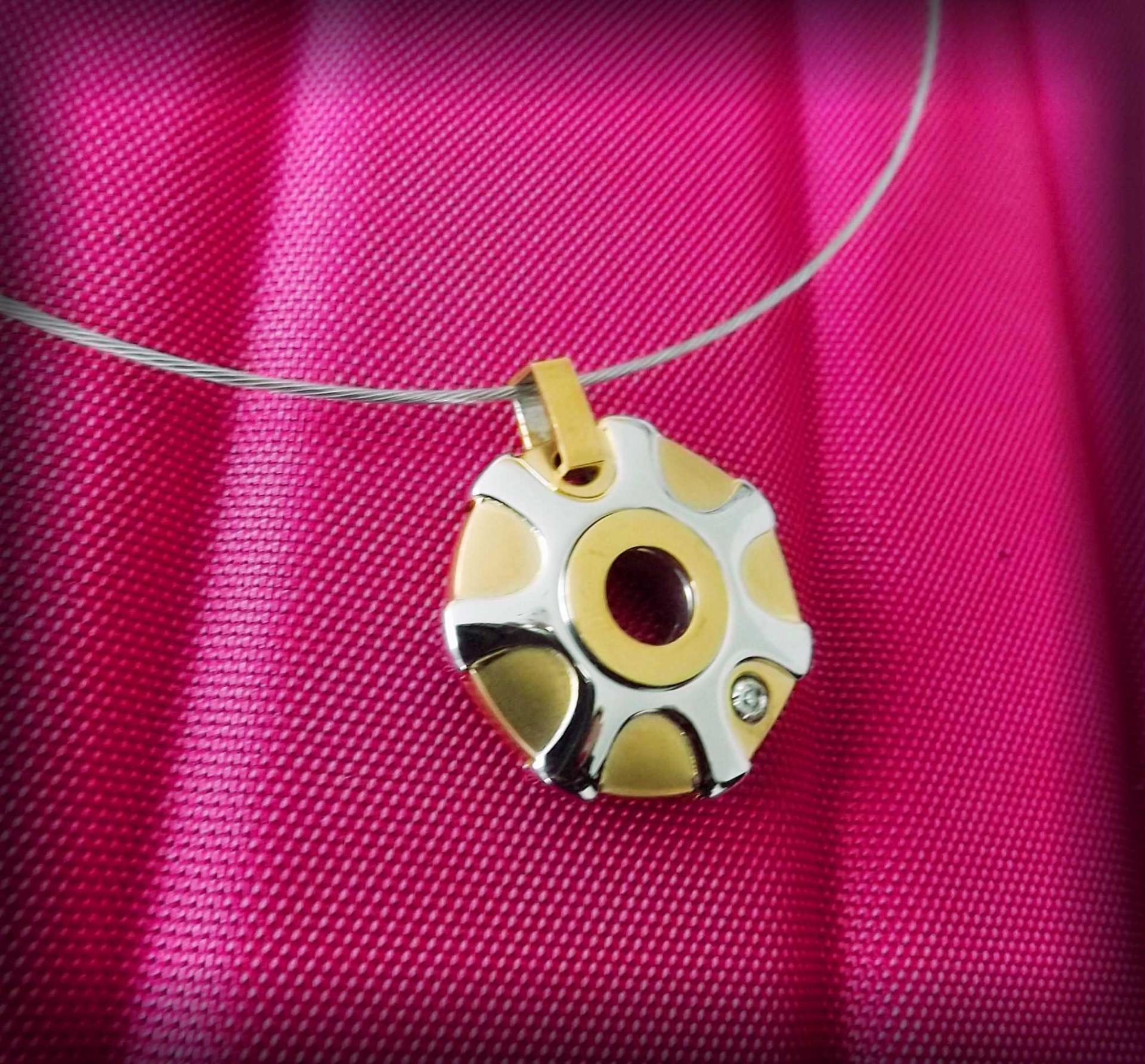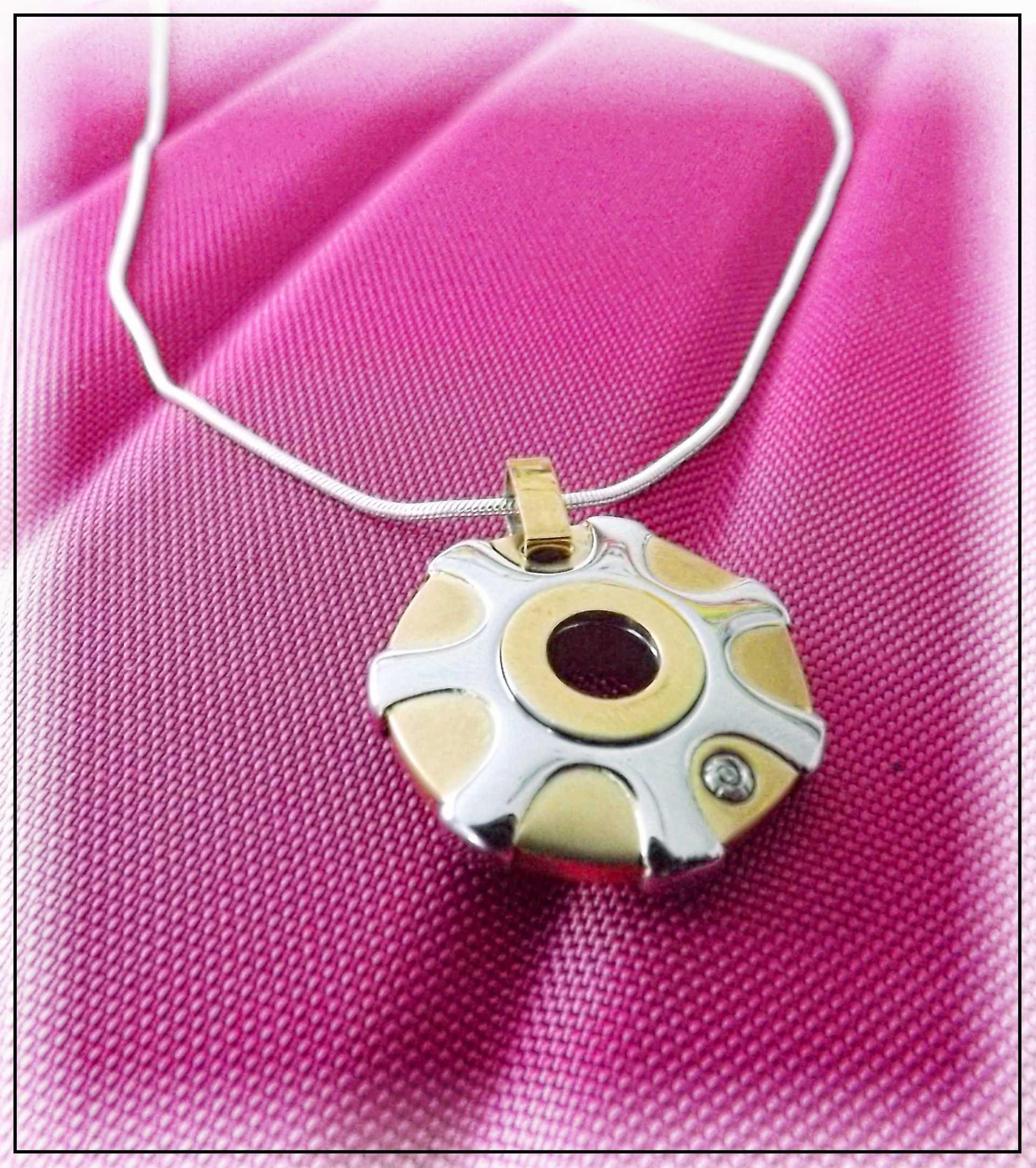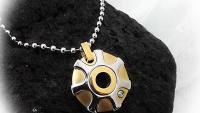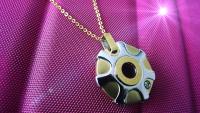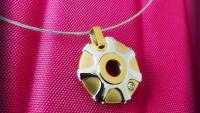 Geometric Circle Pendant 2-Tone -Customisable
Geometric Circle Pendant 2-Tone -Customisable
Gold Colour Plated Stainless Steel 2-tone Geometric Circle Charm Pendant w/ Clear CZ (crystal stone) inset into the circle.
This is an unusal geometry themed piece of jewellery or jewelry if you are one of our USA guests, that Chrissie C found on her travels.
It is a nice solid stainless steel with gold PVD coating which is known for its durability.
This piece looks different however you wear it and we teamed it up with the best options so you can choose this with our 18" stainless steel cable cord choker, a silver coloured snake chain, a stainless steel ball chain.  You could also be more delicate and choose one of our gold chains that are also PVD quality coated stainless steel.
However you wear this piece, you will be unique!
Weight: 18.30 grams (0.64 ounce)

Height: 2.70 cm (1.06 inch)

Width: 2.70 cm (1.06 inch)