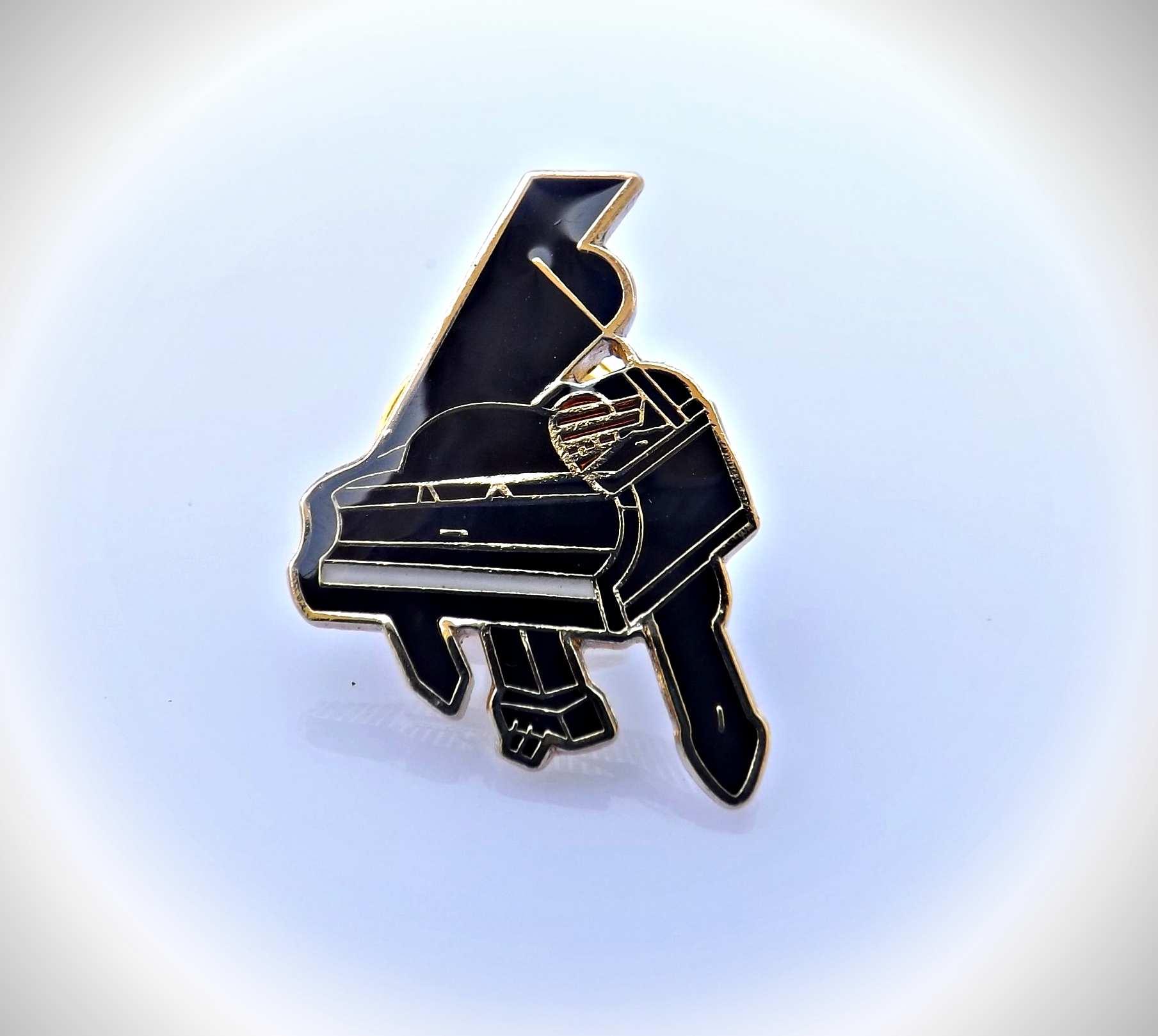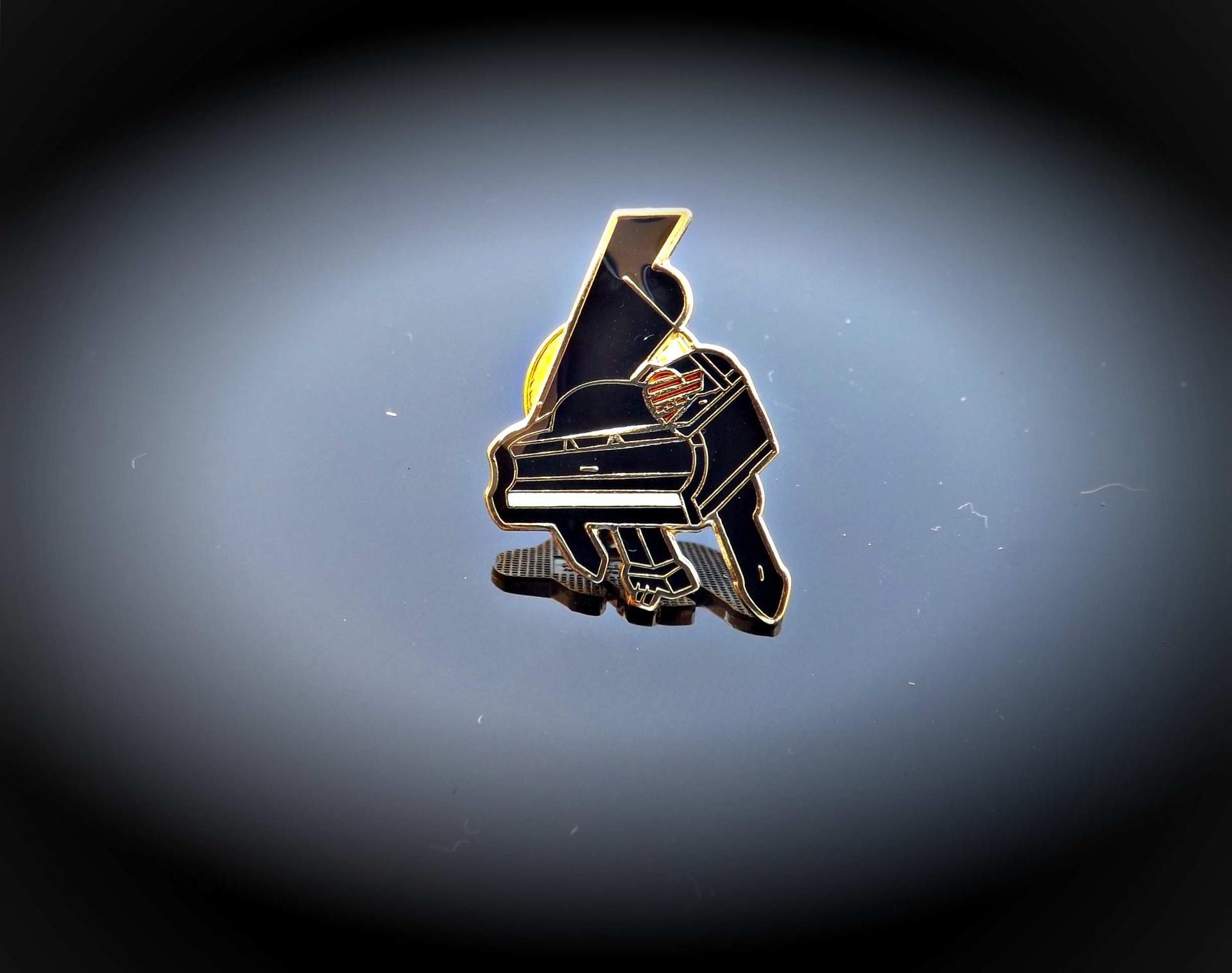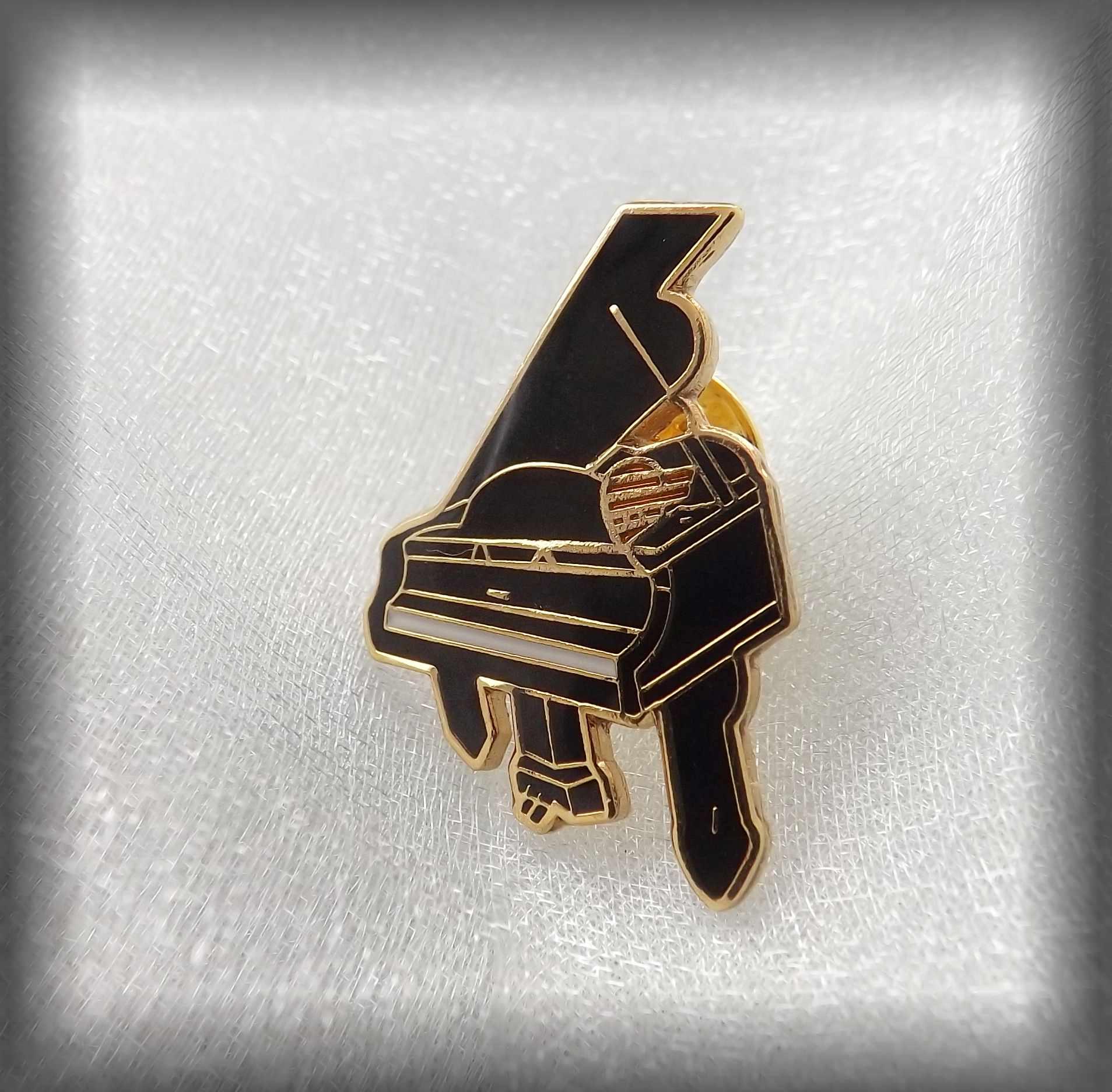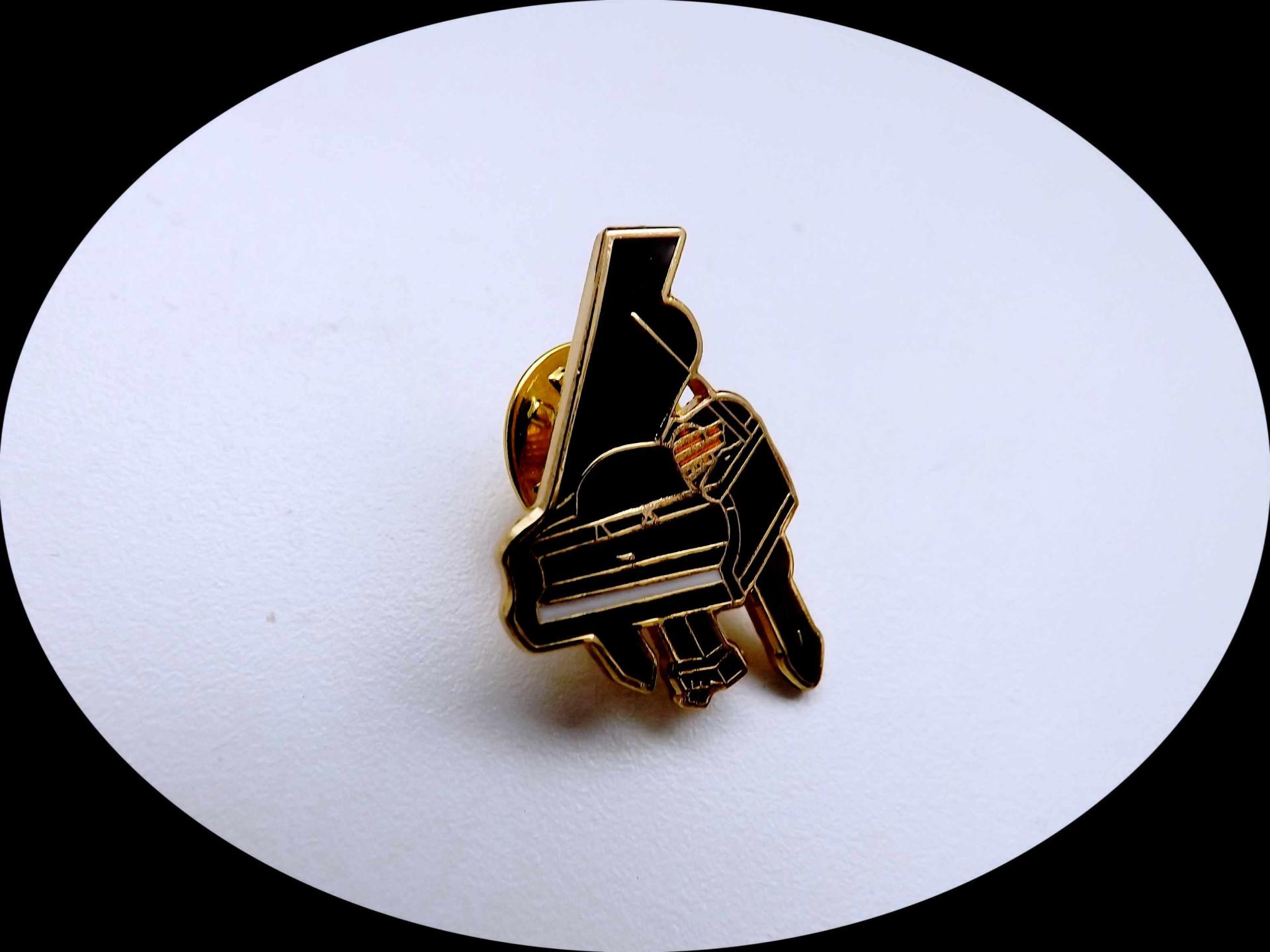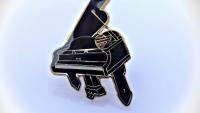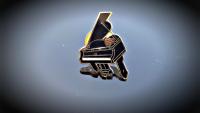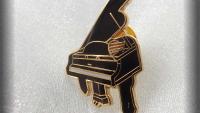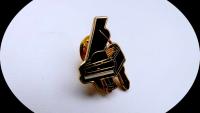 Grand Piano Pin Brooch
Funky black coloured pin brooch featuring a grand piano design.
Imported into us and giving you the perfect gift for any pianist or grand piano lover!
This black and gold pin measures approx 3cm and will come gift wrapped in a gold or silver pouch.
Perfect for any place you can pin!  Lapel, Jacket, Tie, Hat, Scarf etc...