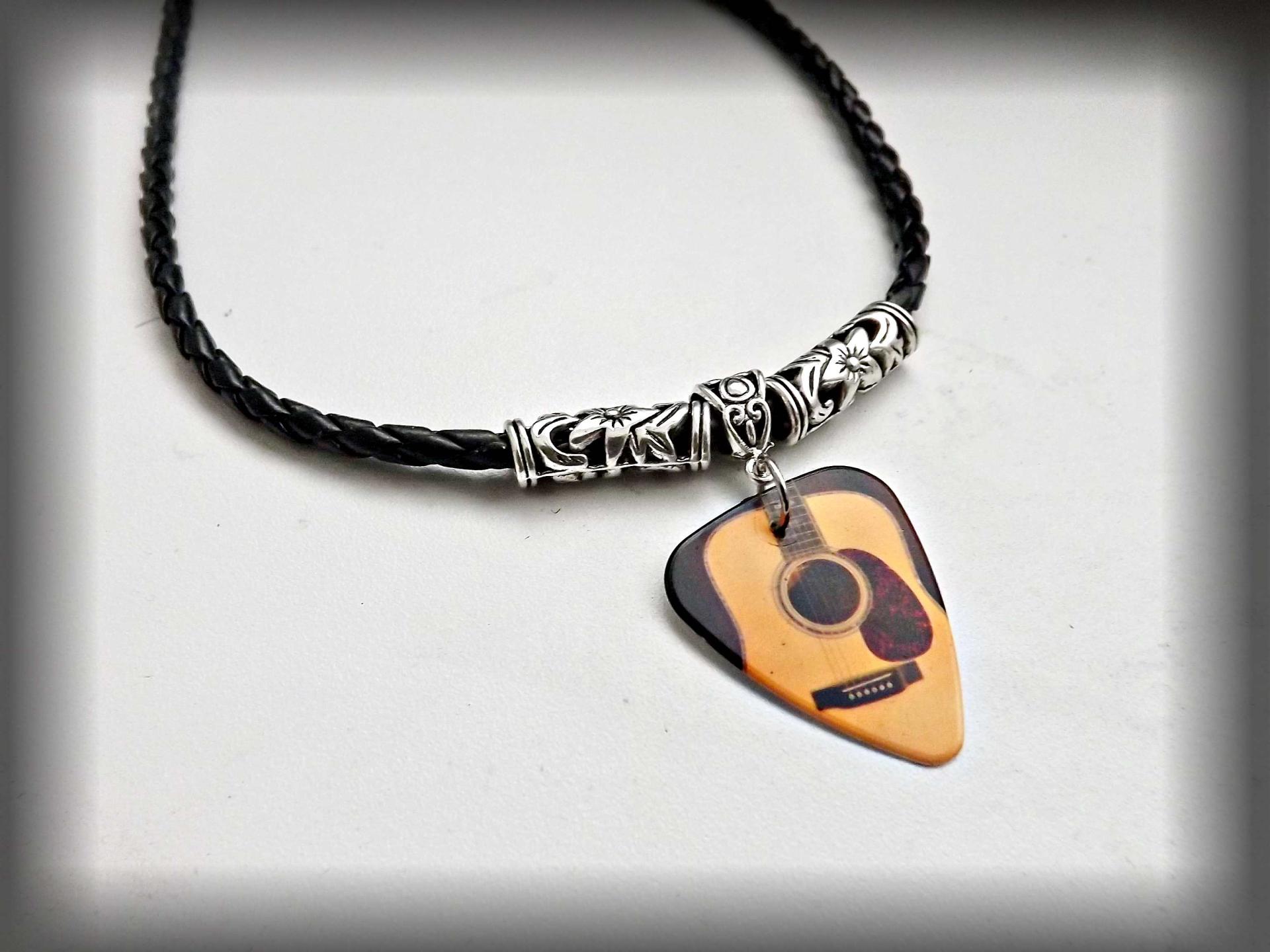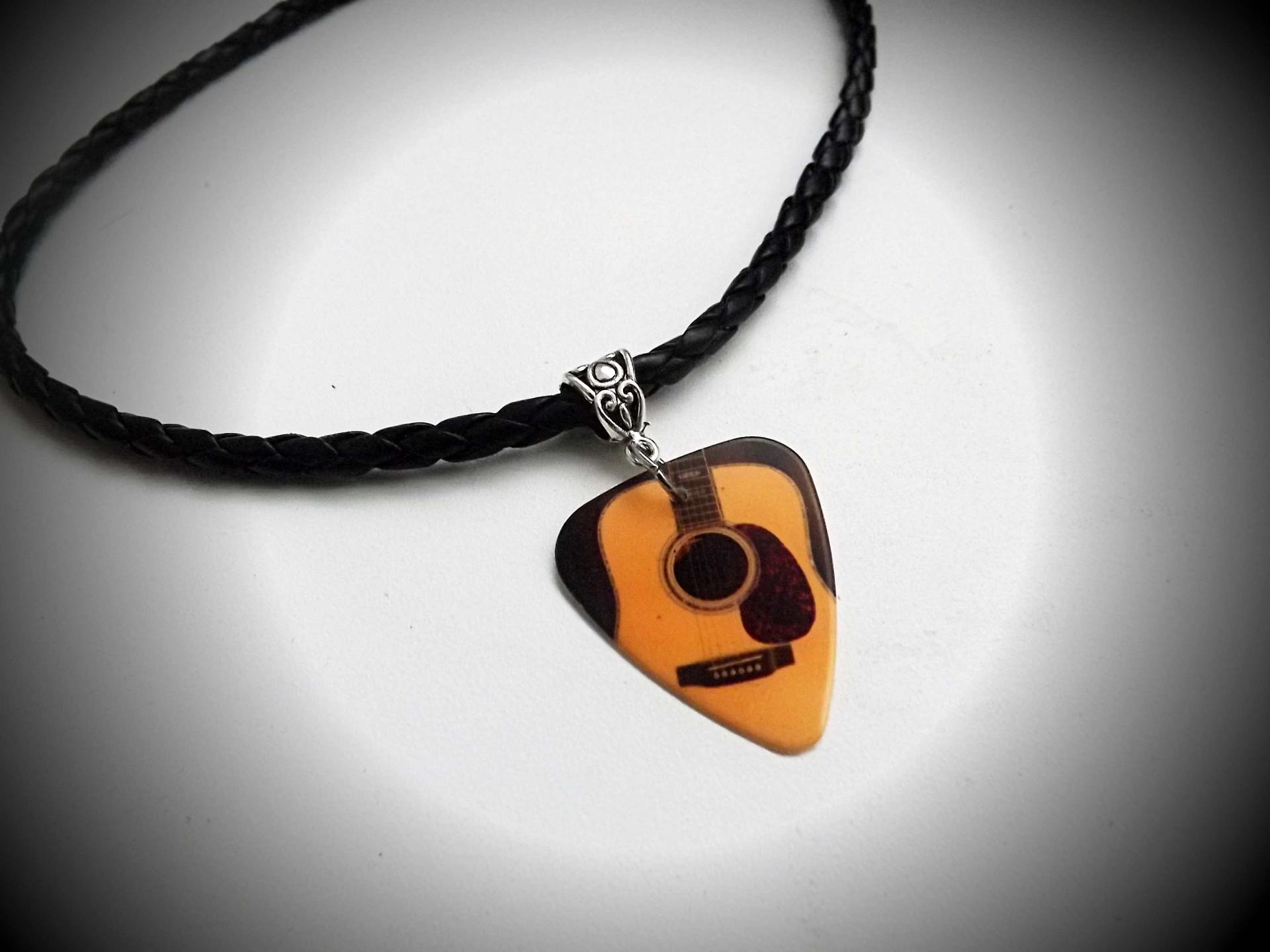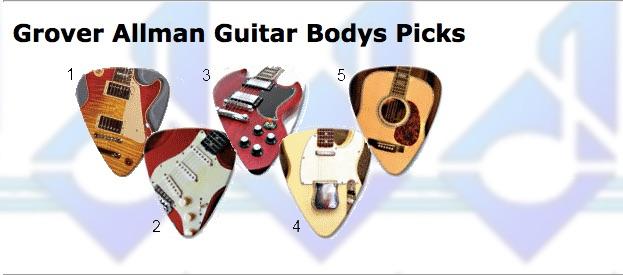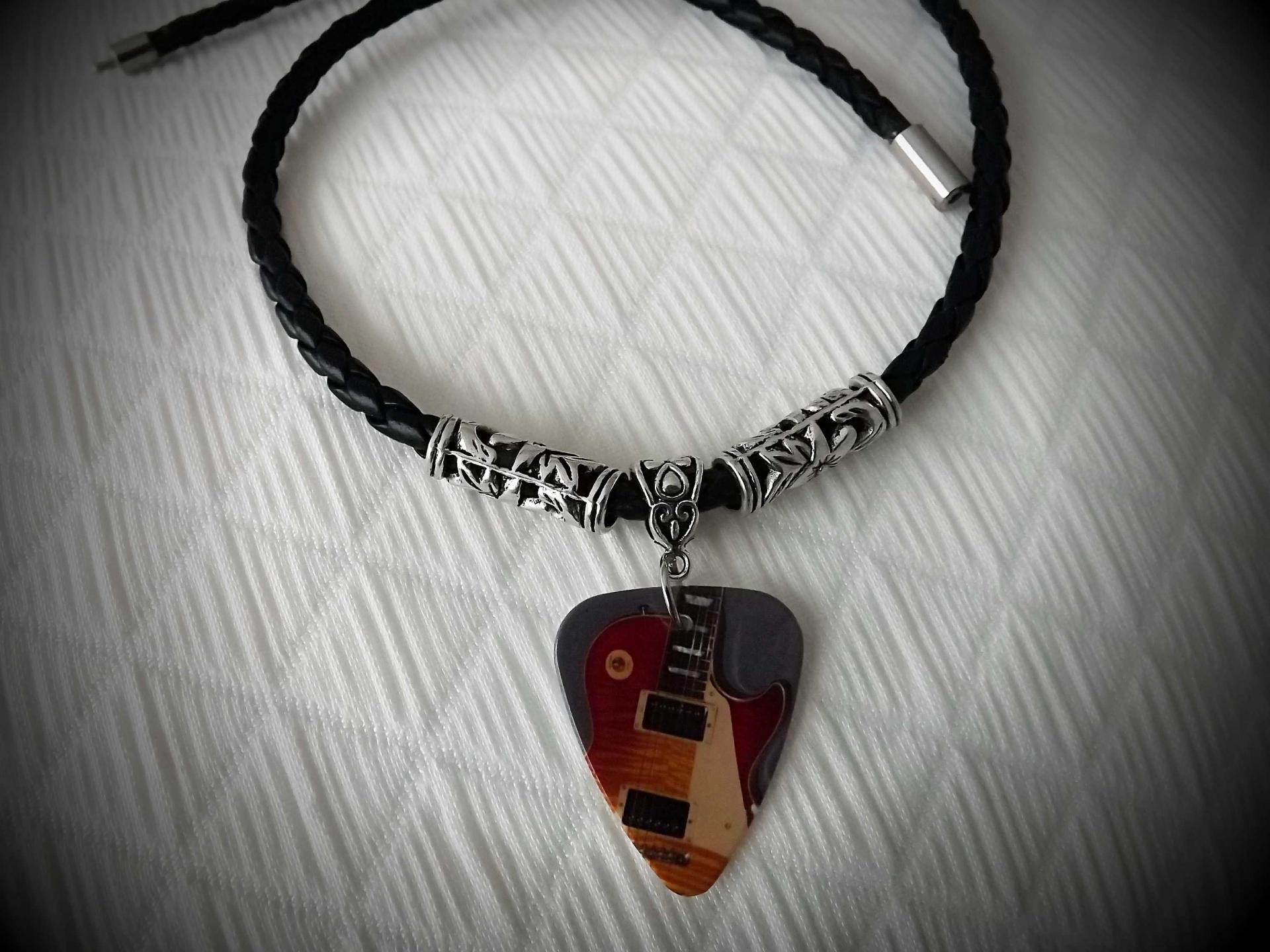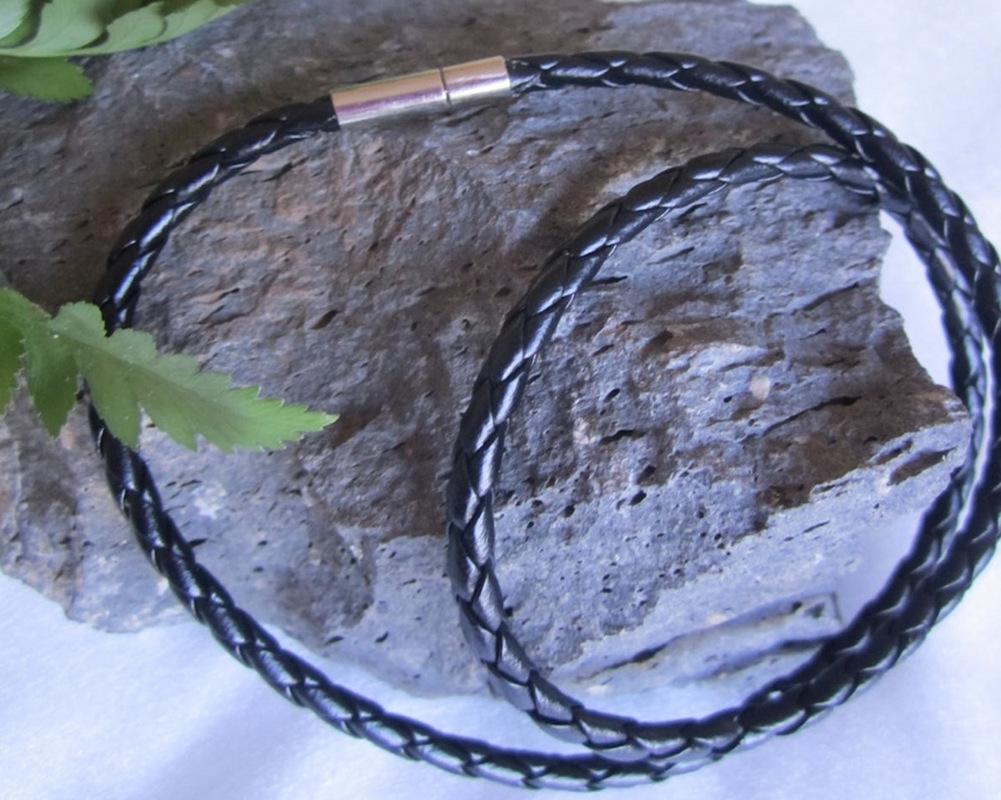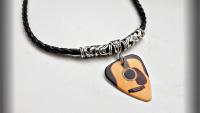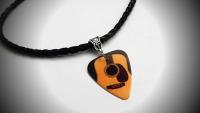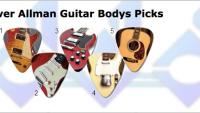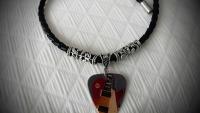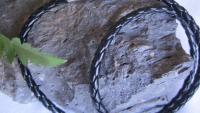 "Guitar Body" Image Choker Necklaces - Customisable!
"Guitar Body" Image Choker Necklaces - Customisable!
PLEASE NOTE GUITAR 1 OR 5 IS NO LONGER IN STOCK
Love guitars?
Now you can own 5 of the classic guitar styles and wear them with pride with these funky choker necklaces from "Music Jewellery Online"
Crafted from Picks Made by Grover Allman, these guitar body images will show the world your love of music and guitars!
---
Choose from our 5 styles (Main images show style 5 - Acoustic Guitar and style 1 - Gibson Les Paul)
1. Gibson Les Paul
2. Stratocaster
3. Gibson SG
4. Fender Telecaster
5. Acoustic Guitar
---
Decide whether you want to wear this piece simple on our 4mm faux leather braided cord, or you may wish to add our "Funky Tubes" option where we add silver coloured spacer tubes for the real "statement"!
This choker is crafted at approx 48cms but if you want a different length just send us a message as anything is possible here at "MJO"!
Your guitar choker necklace will come wrapped in a black velvet gift pouch.
Great gift for anyone with a love of guitars or music!