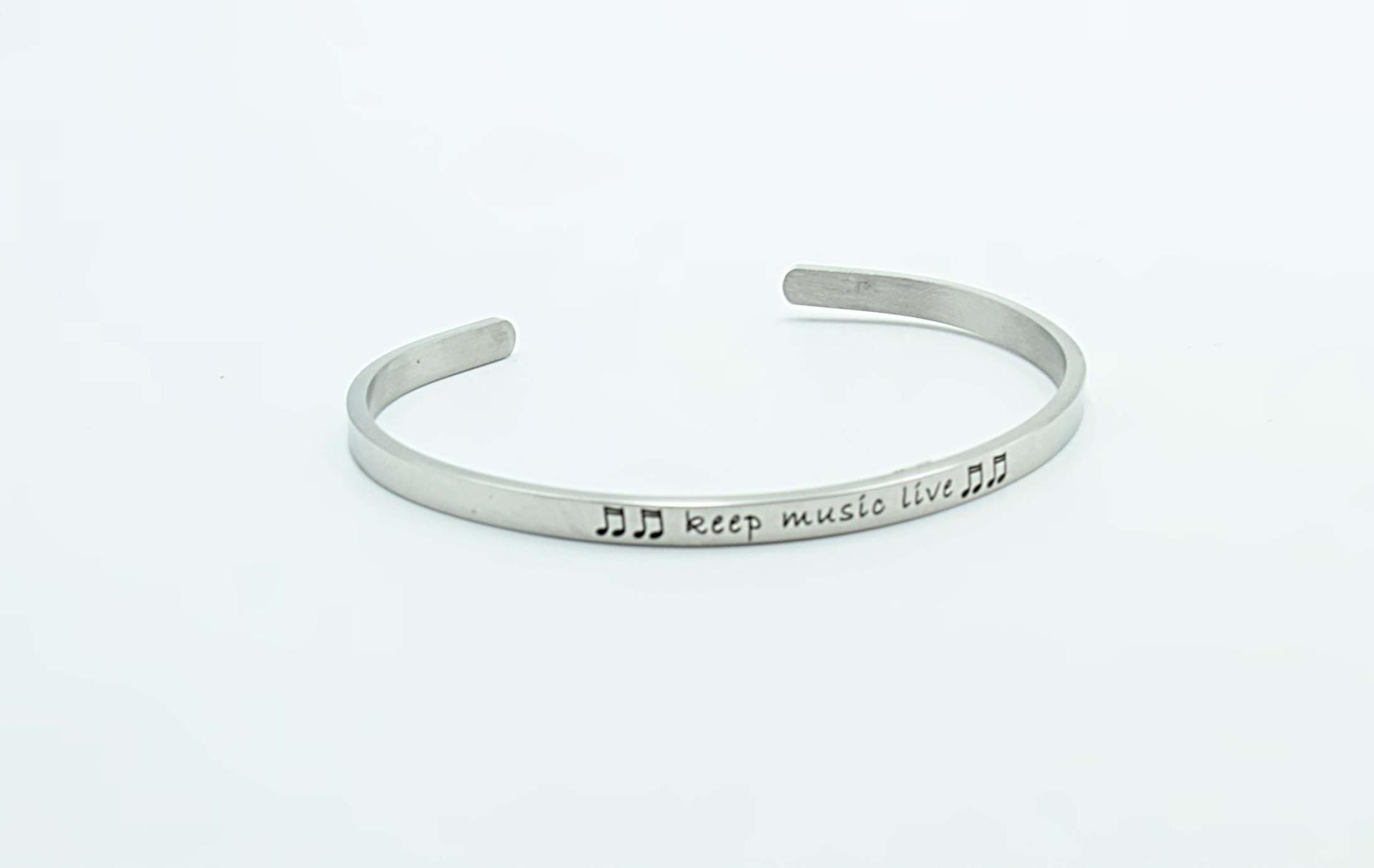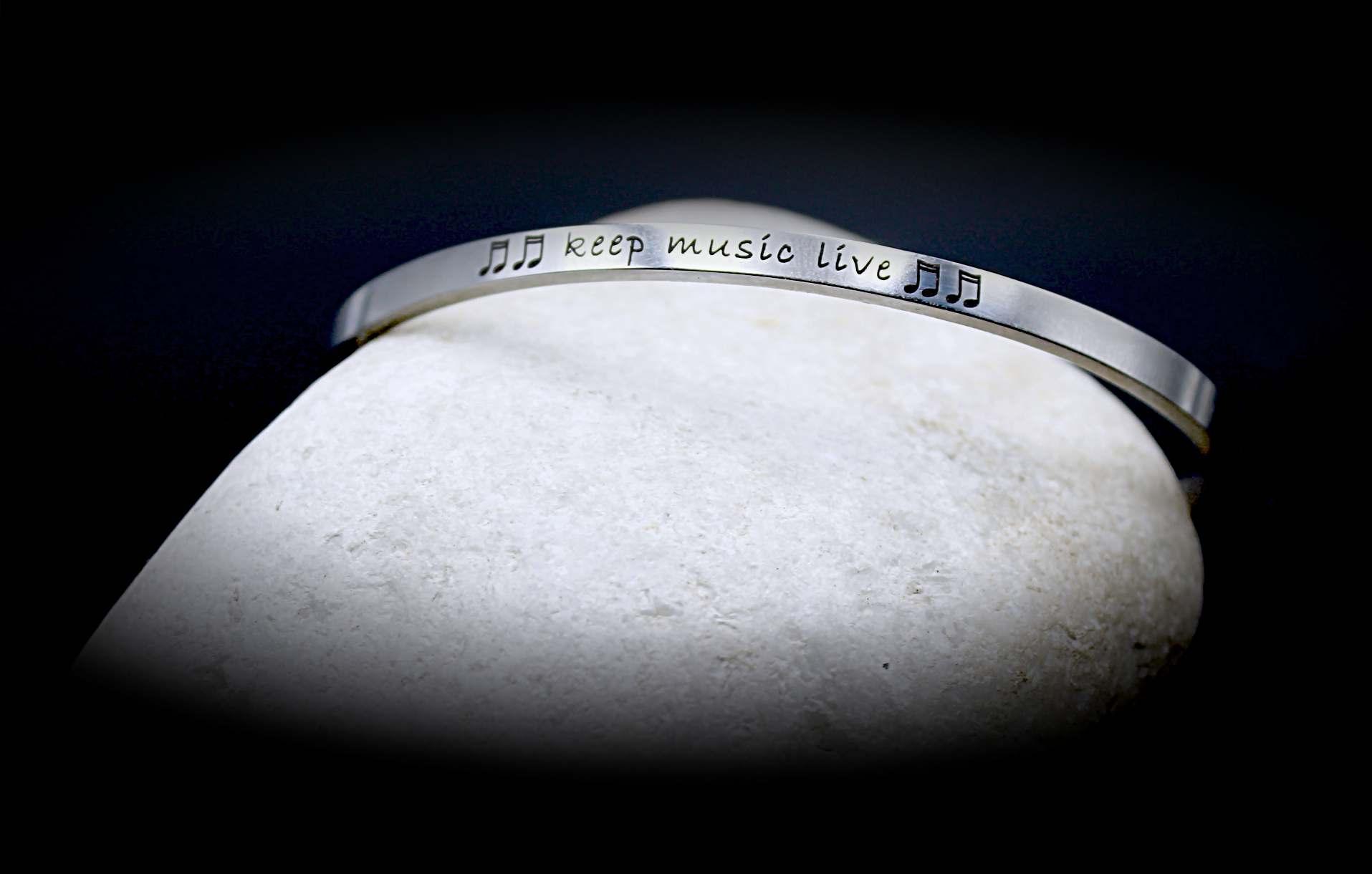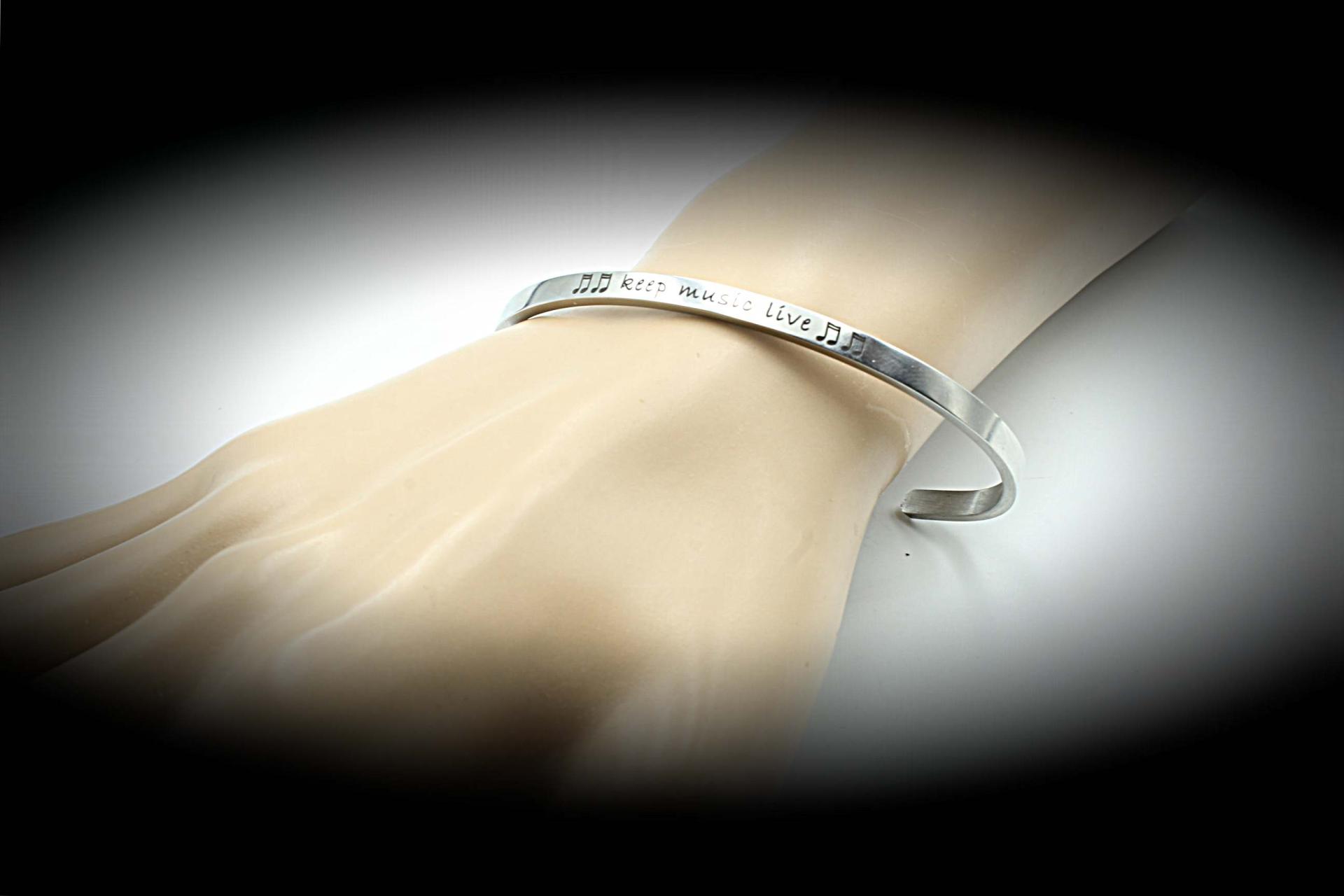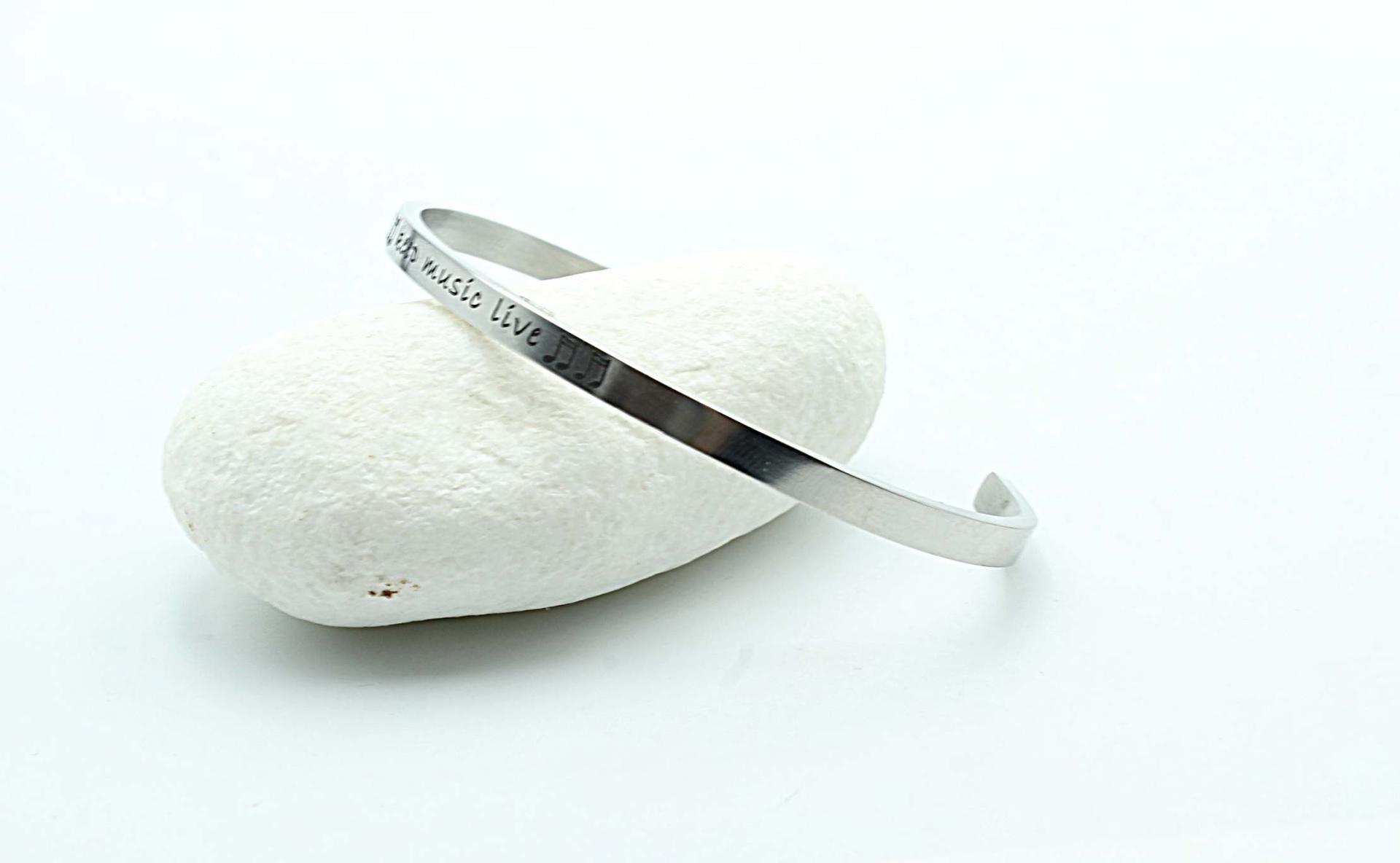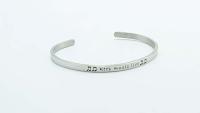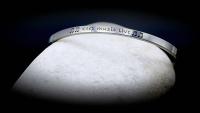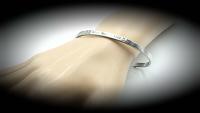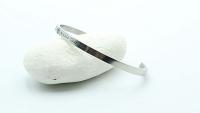 KEEP MUSIC LIVE Stainless Steel Bangle
KEEP MUSIC LIVE  Stainless Steel Bangle
Musician Chrissie C founder of "Music Jewellery Online" is constantly striving to "Keep Music Live" and this stainless steel bangle engraved with this profound statement is perfect for our musicians and music lovers.
Lots of iconic and beloved live music venues have struggled in recent years and its important we keep the live music ethos at the forefront.
We have added some music notes to your bangle so you can share your musical passion with the world!
We hope our bangle brandishing this statement will help you spread the word!
This bangle is unisex in design and gently pull your bangle apart to adjust to your wrist size
We love stainless steel here at "Music Jewellery" as its super durable and resistant to fading and tarnishing.
Bracelet Width: 4mm