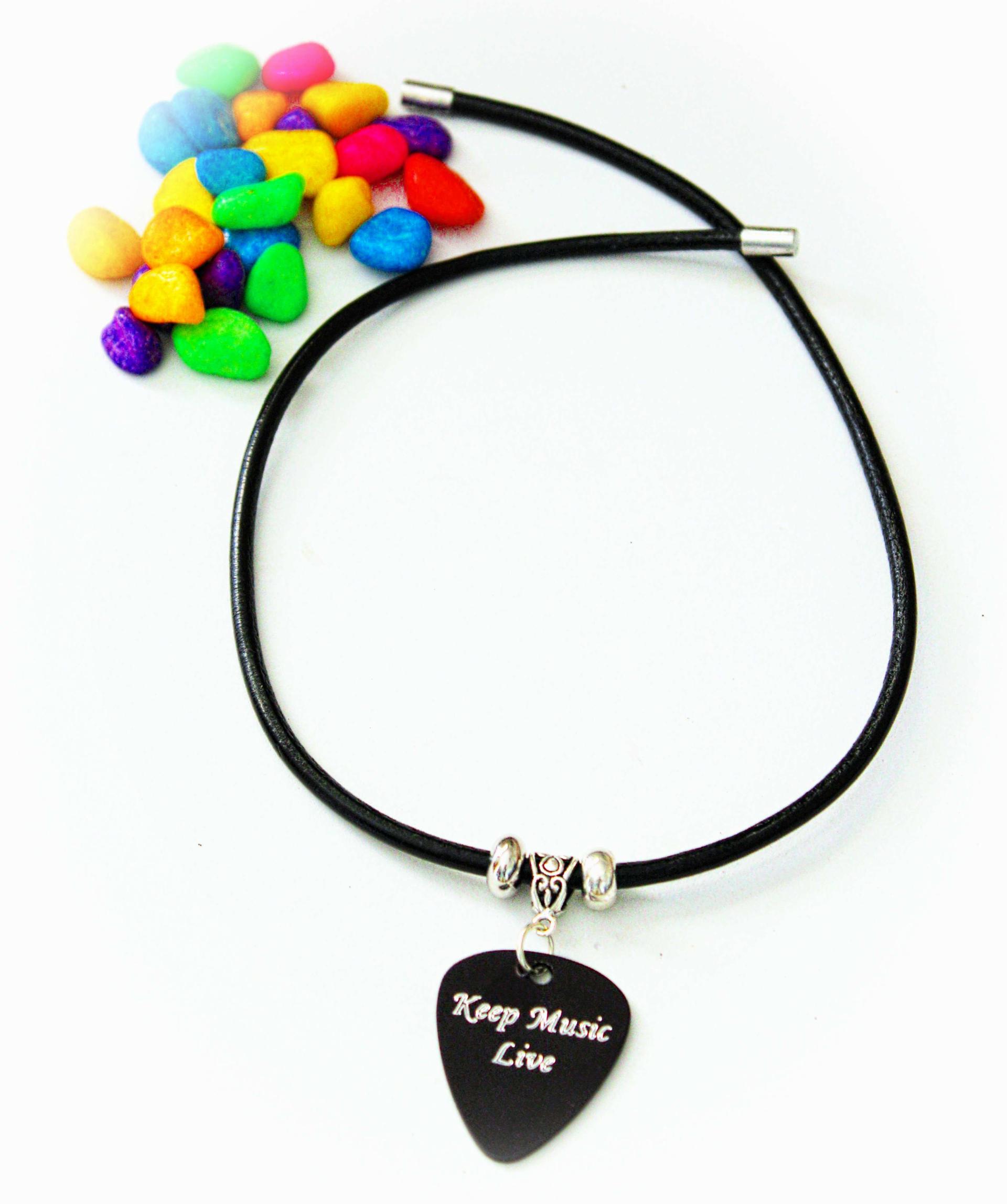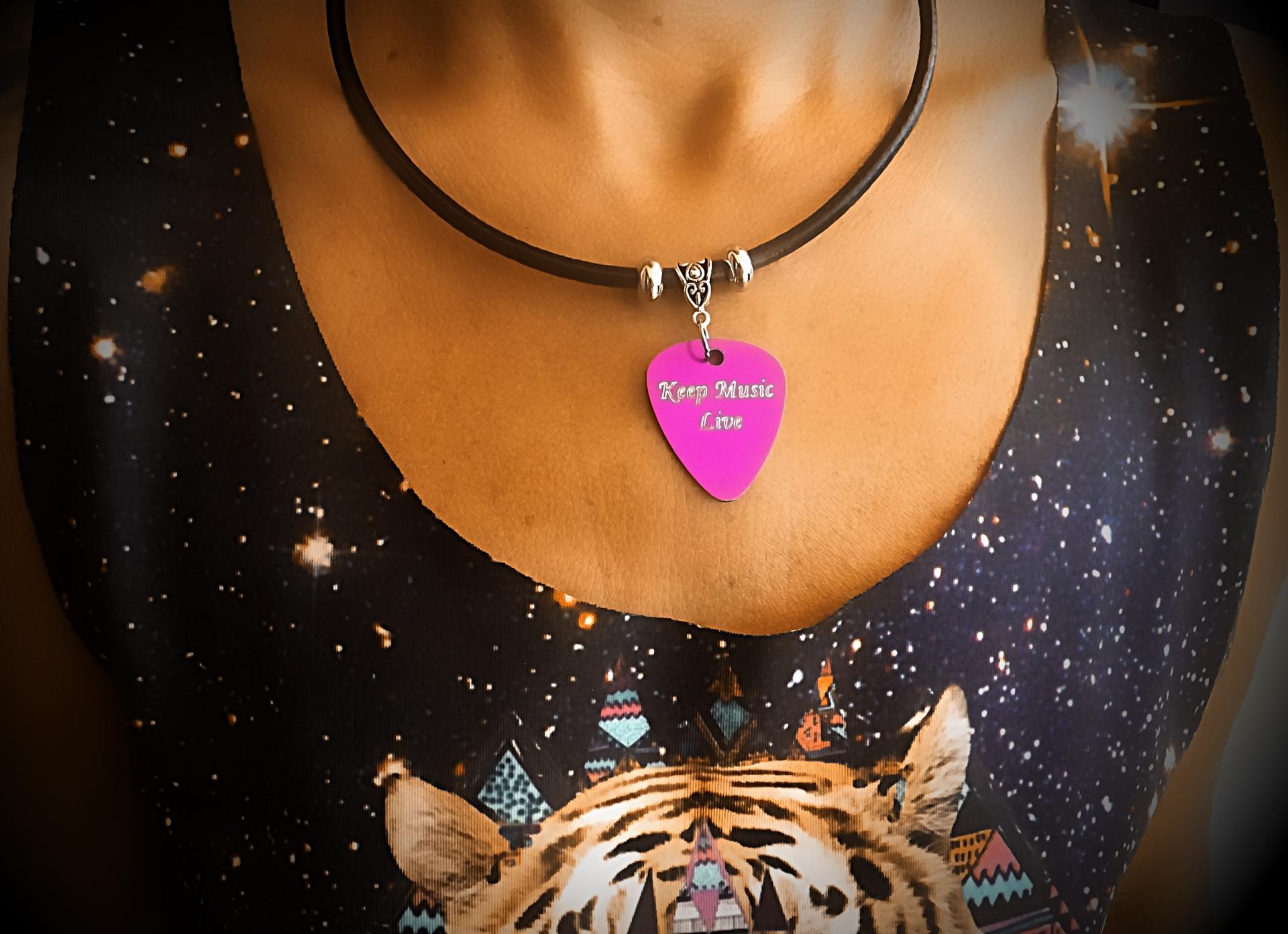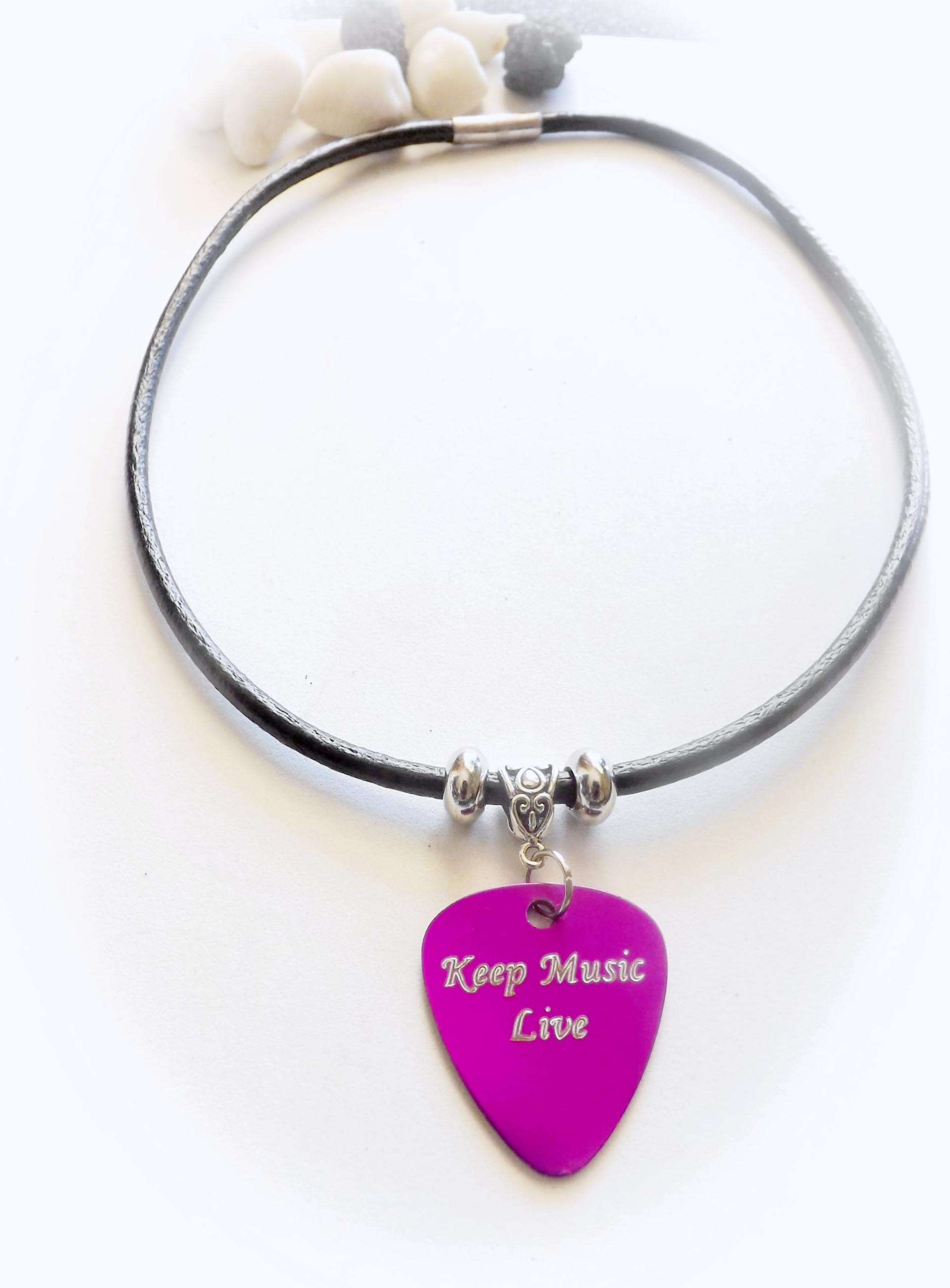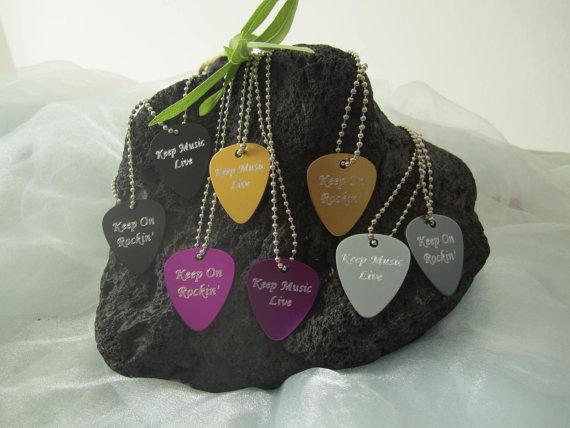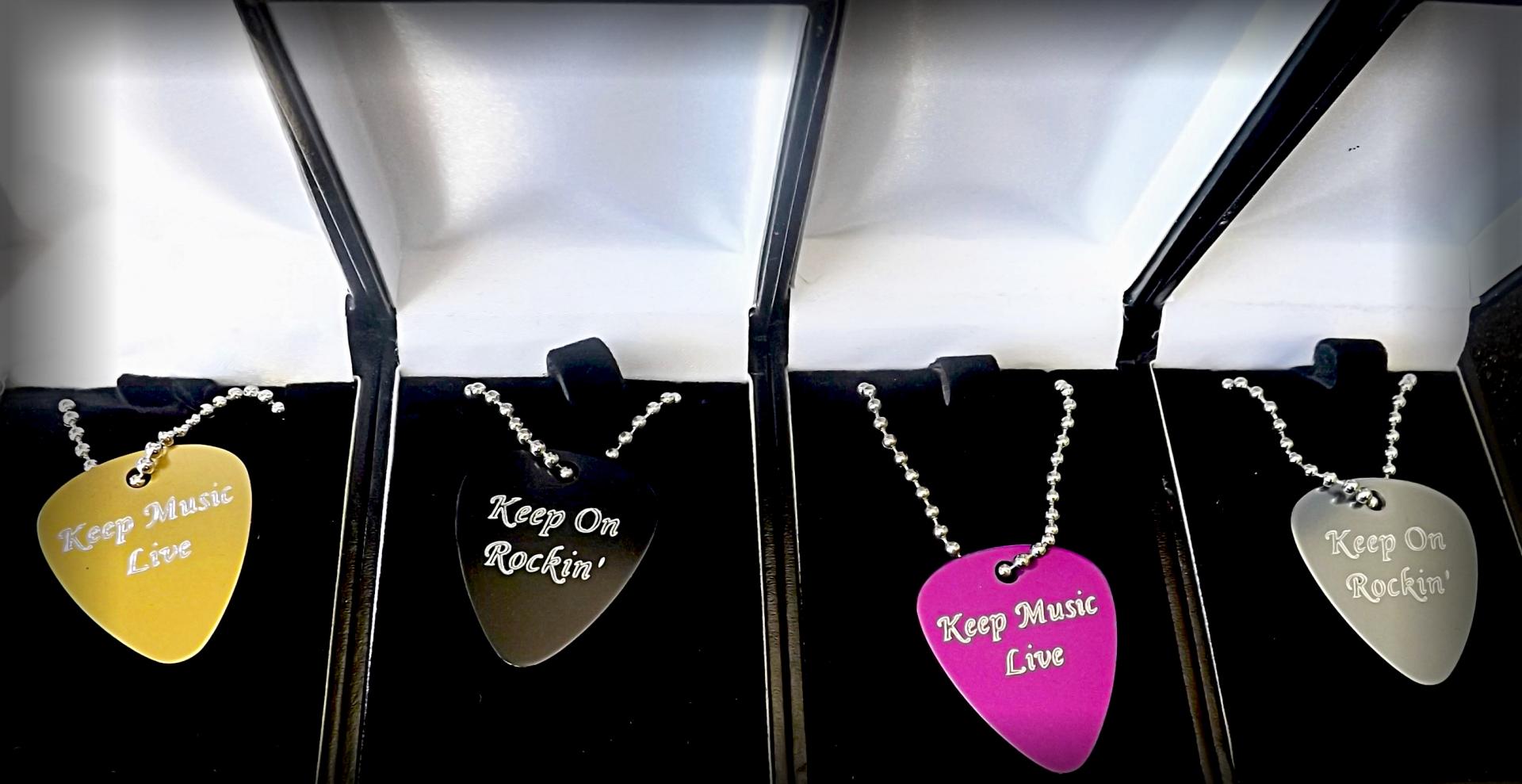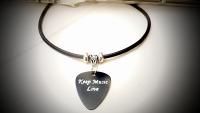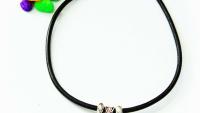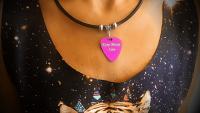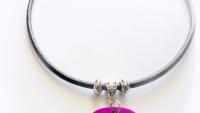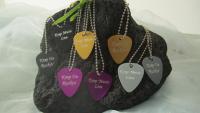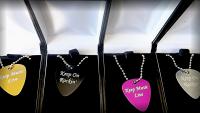 Leather Choker with Metal Guitar Pick - Choice of Slogan and Colour
Leather Choker with Metal Guitar Pick - Choice of Slogan and Colour
Keep Music Live!
Metal Guitar Picks (Plectrums) engraved with choice of 2 slogans and 4 funky colours.
Choose your metal pick in black, silver, gold or purple and then choose your slogan!
1.  Keep Music Live (Please note we have no stock of Black with this slogan)
2.  Keep on Rockin'
We have crafted these picks onto genuine 4mm round leather cord with a solid clasp.  I have added 2 smooth spacer beads for added detail.
These chokers can be crated in a choice of lengths.  We tend to find the ladies or small neck favour the 45cm and the guys tend to wear 48cm or 52cm
These pick pieces are also available as more simple options with a chain.