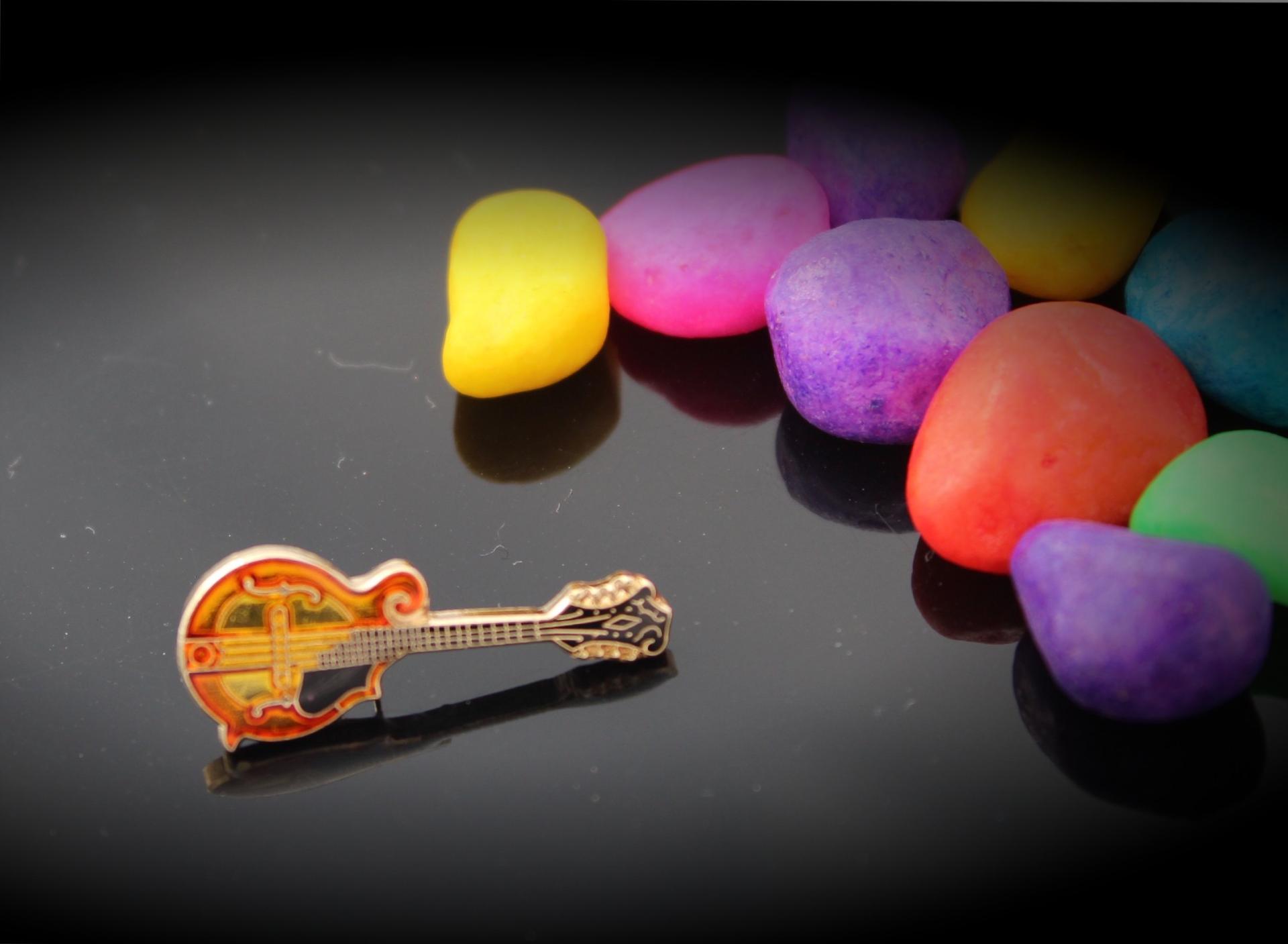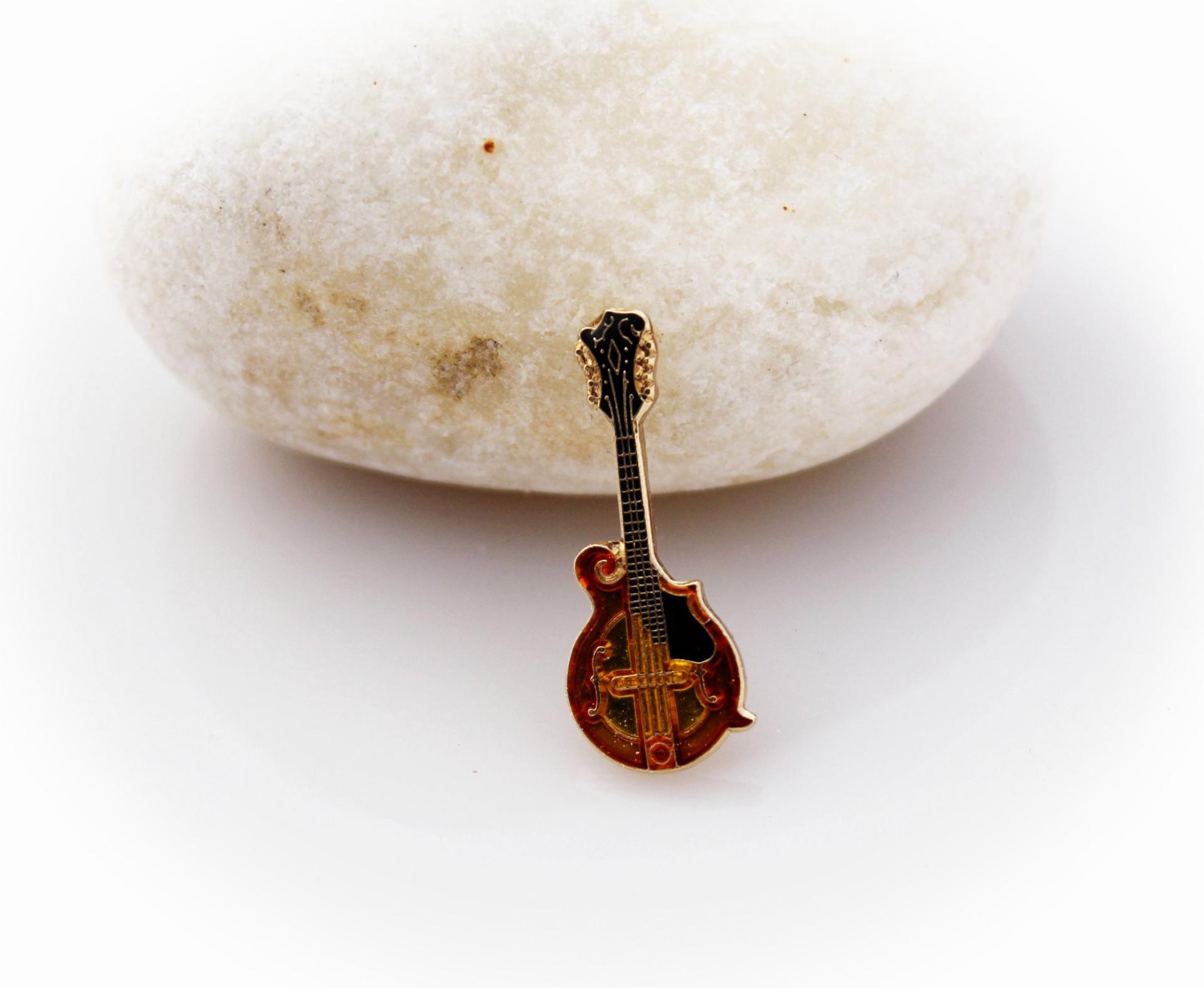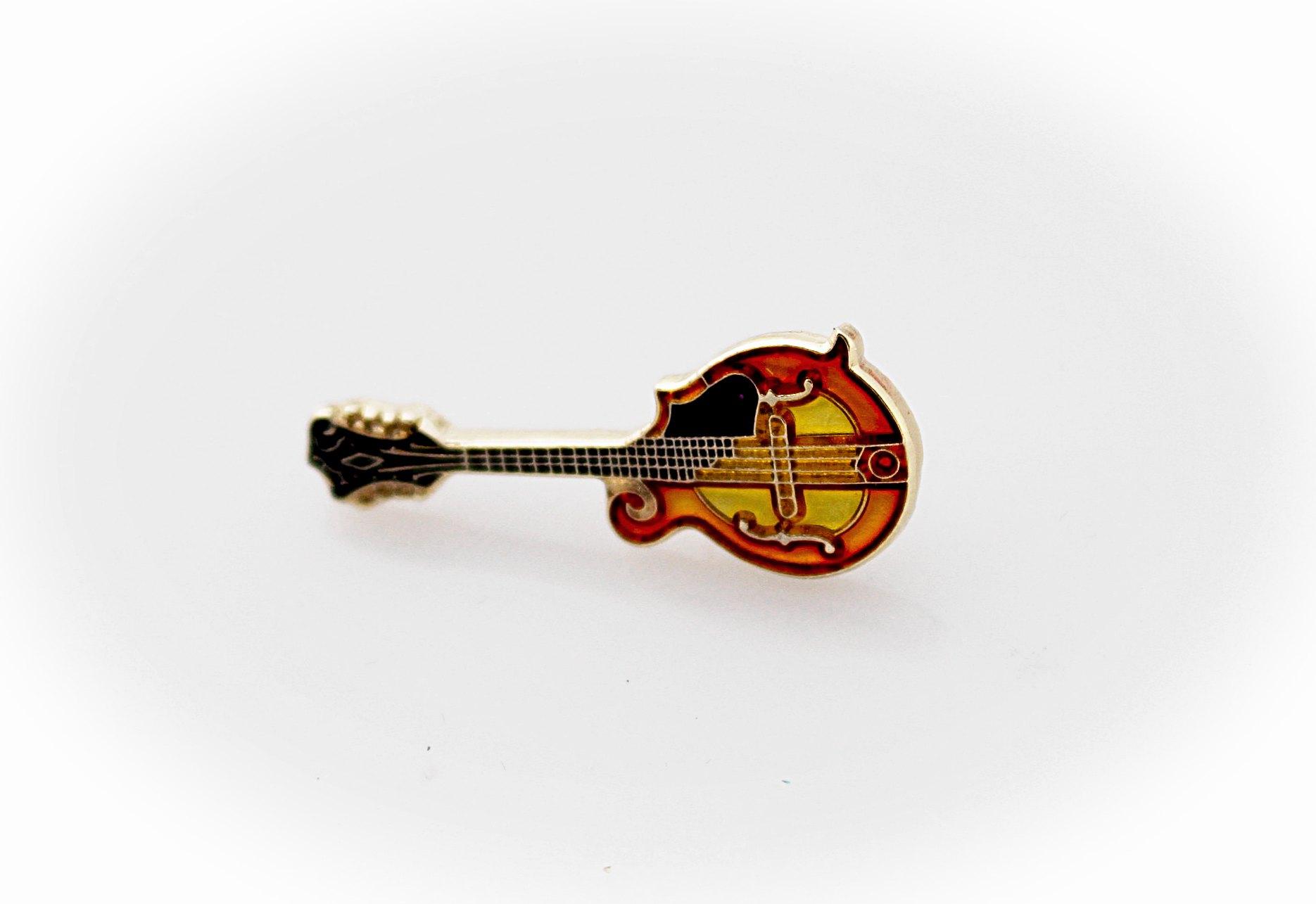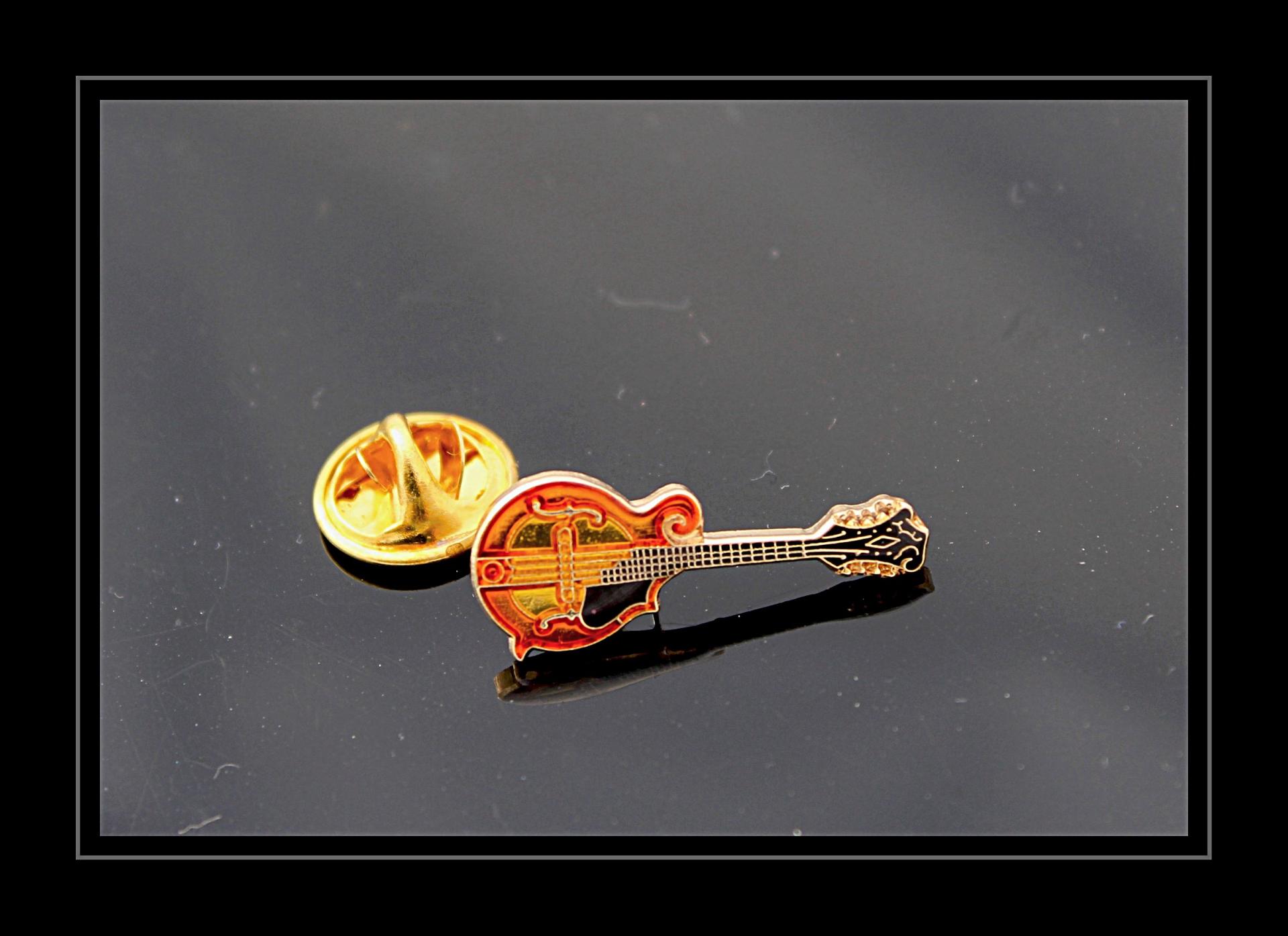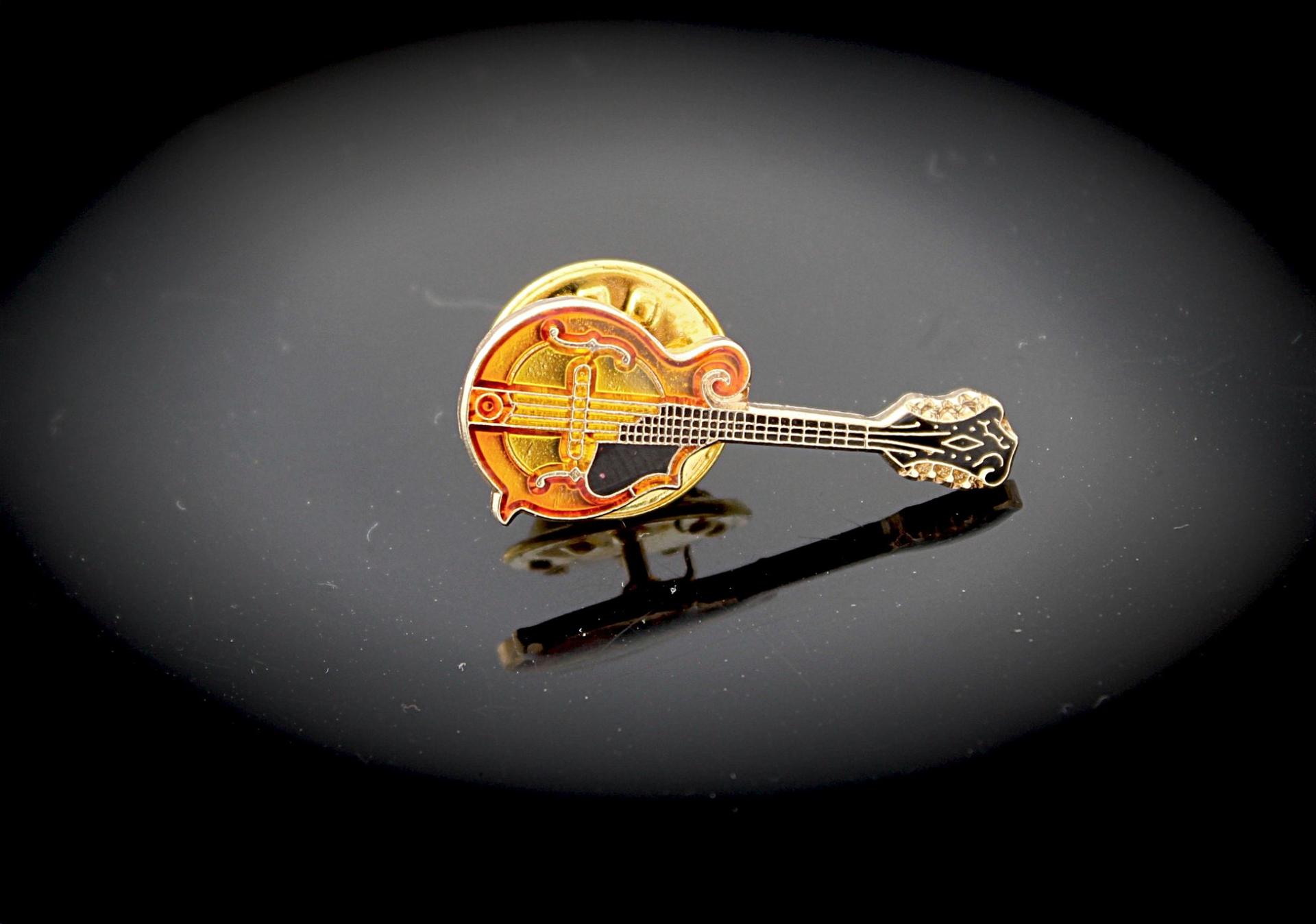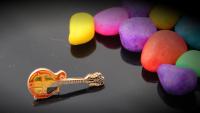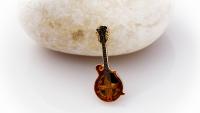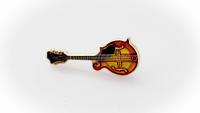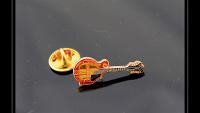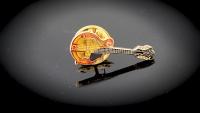 Mandolin Musical Instrument Pin Badge
Mandolin Musical Instrument Pin Badge
Perfect gift for any lover of the mandolin, with this pin badge replica of the Mandolin.
A mandolin  literally "small Mandola") is a musical instrument in the lute family and is usually plucked with a plectrum or "pick". It commonly has four courses  of doubled metal strings tuned in unison (8 strings), although five (10 strings) and six (12 strings) course versions also exist.  It is the soprano member of a family that includes the mandola, octave, mandolin, mandocello and mandobass.
Your pin badge measures approx 2cms and the colour scheme is sunburst with black plate.
Ideal to pin to your jacket, shirt, lapel, tie, scarf - in fact anywhere you can pin!
Your pin badge will come wrapped in a small gift pouch.
*please note we use macro photography to show the intricate detail of our pin badges, so please refer to actual measurements.  There may be some variant in the colour according to your screen but the photo is of the actual pin.