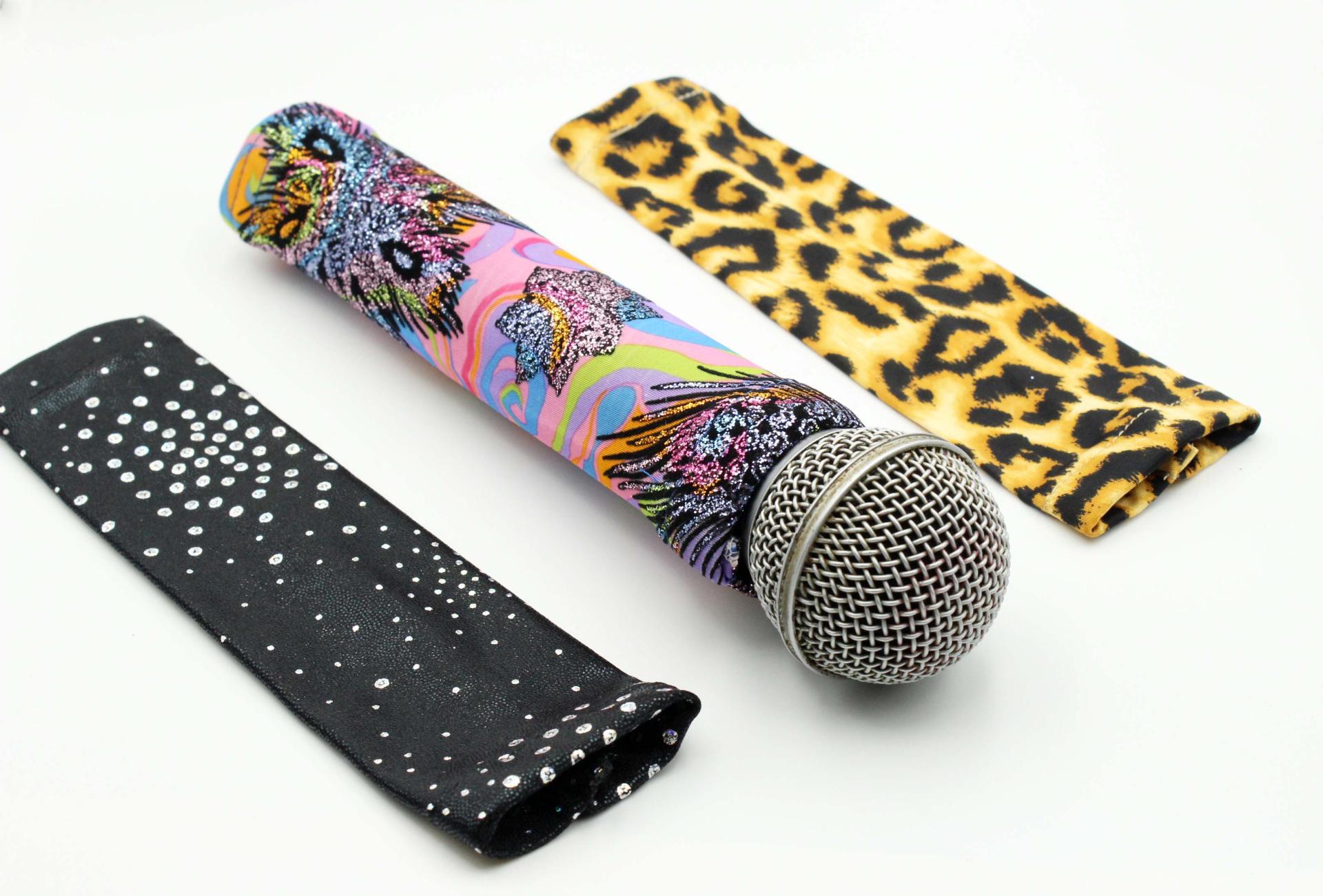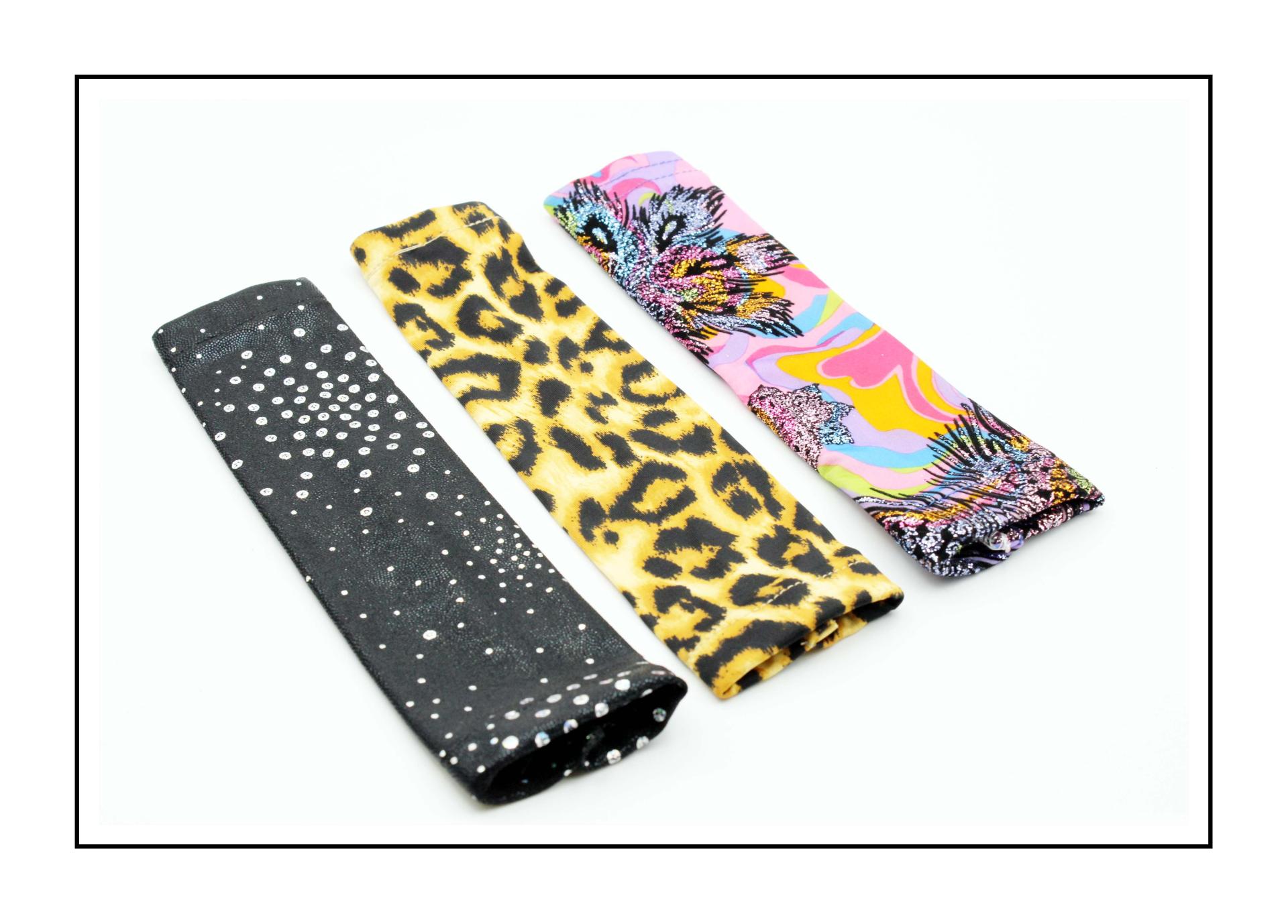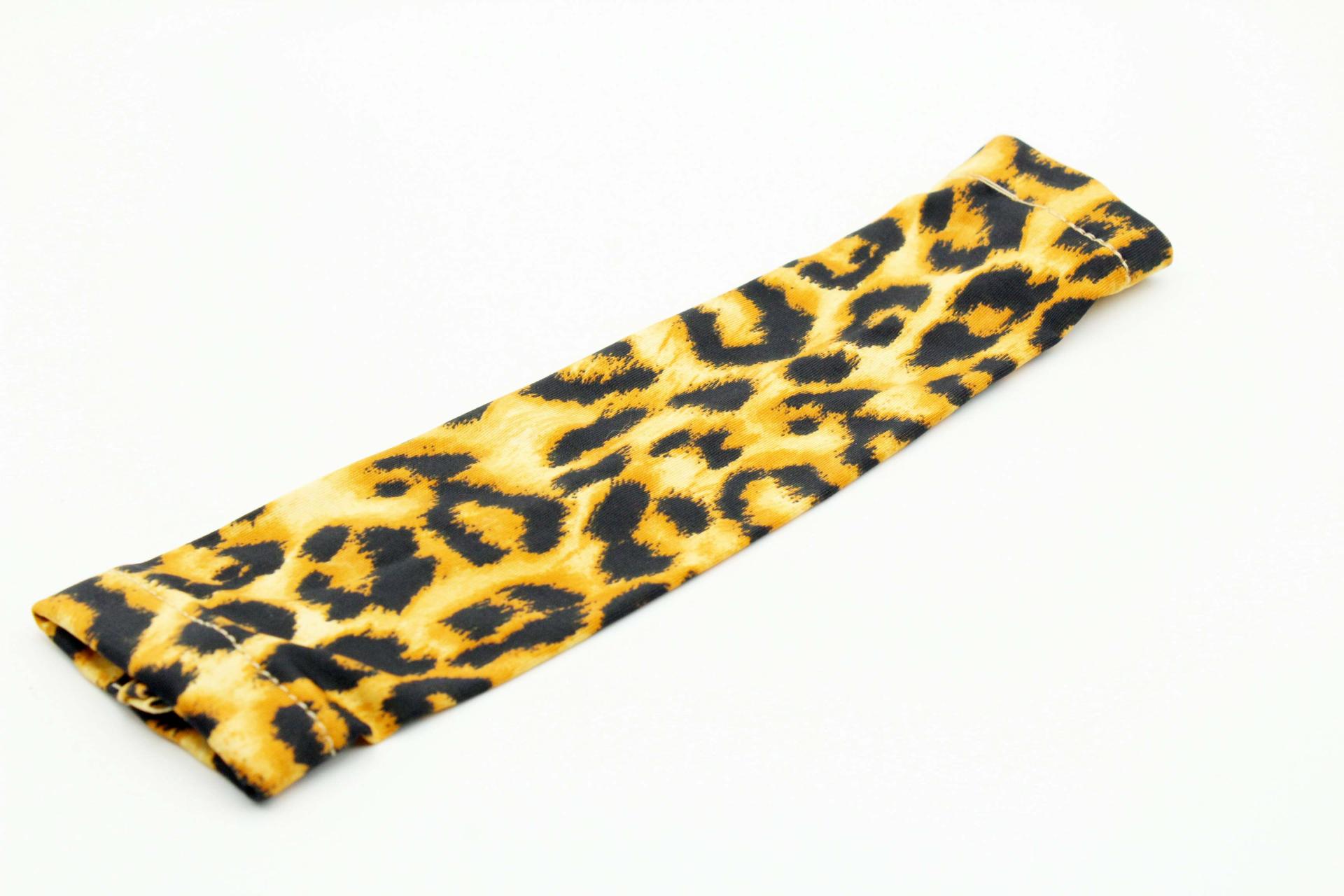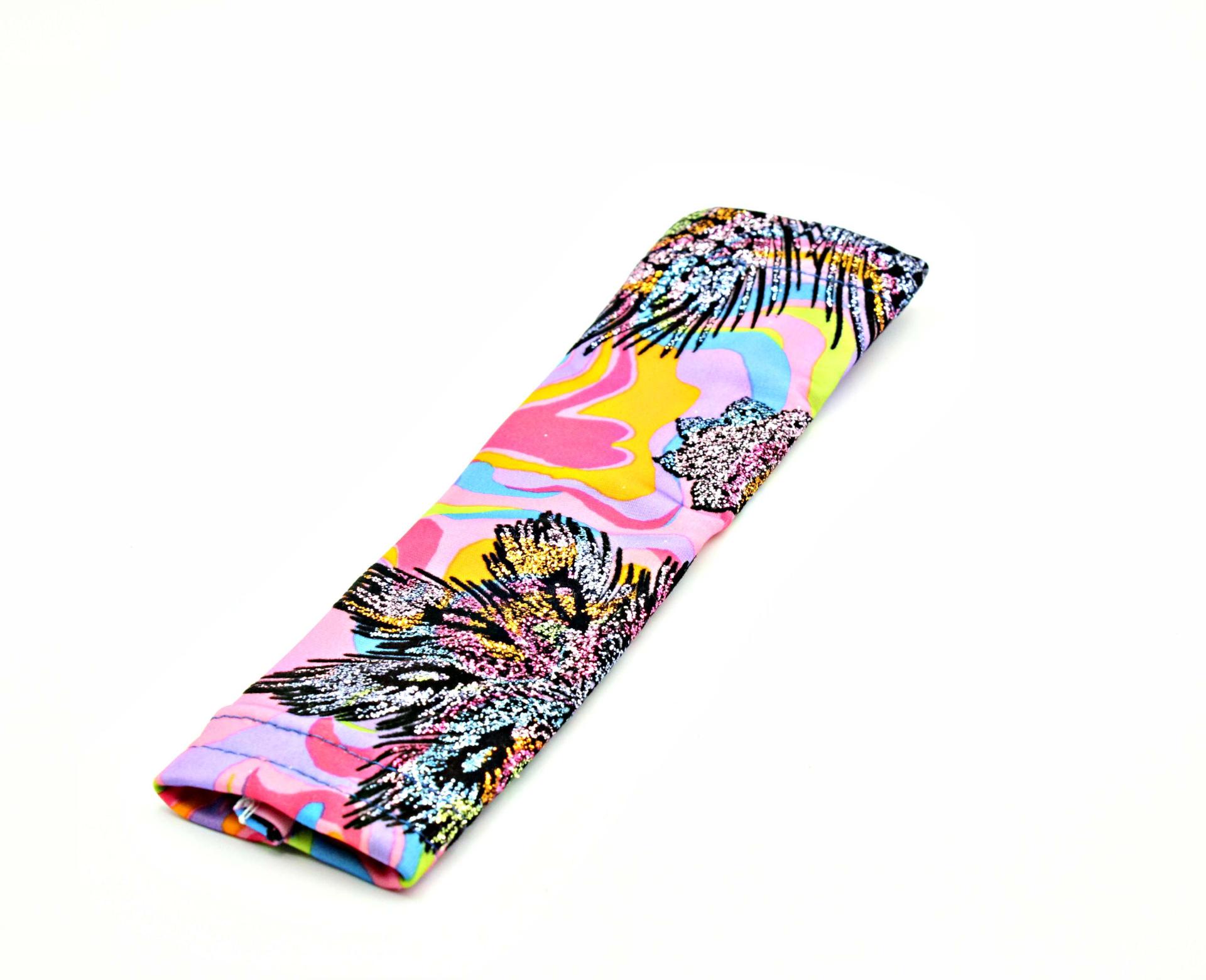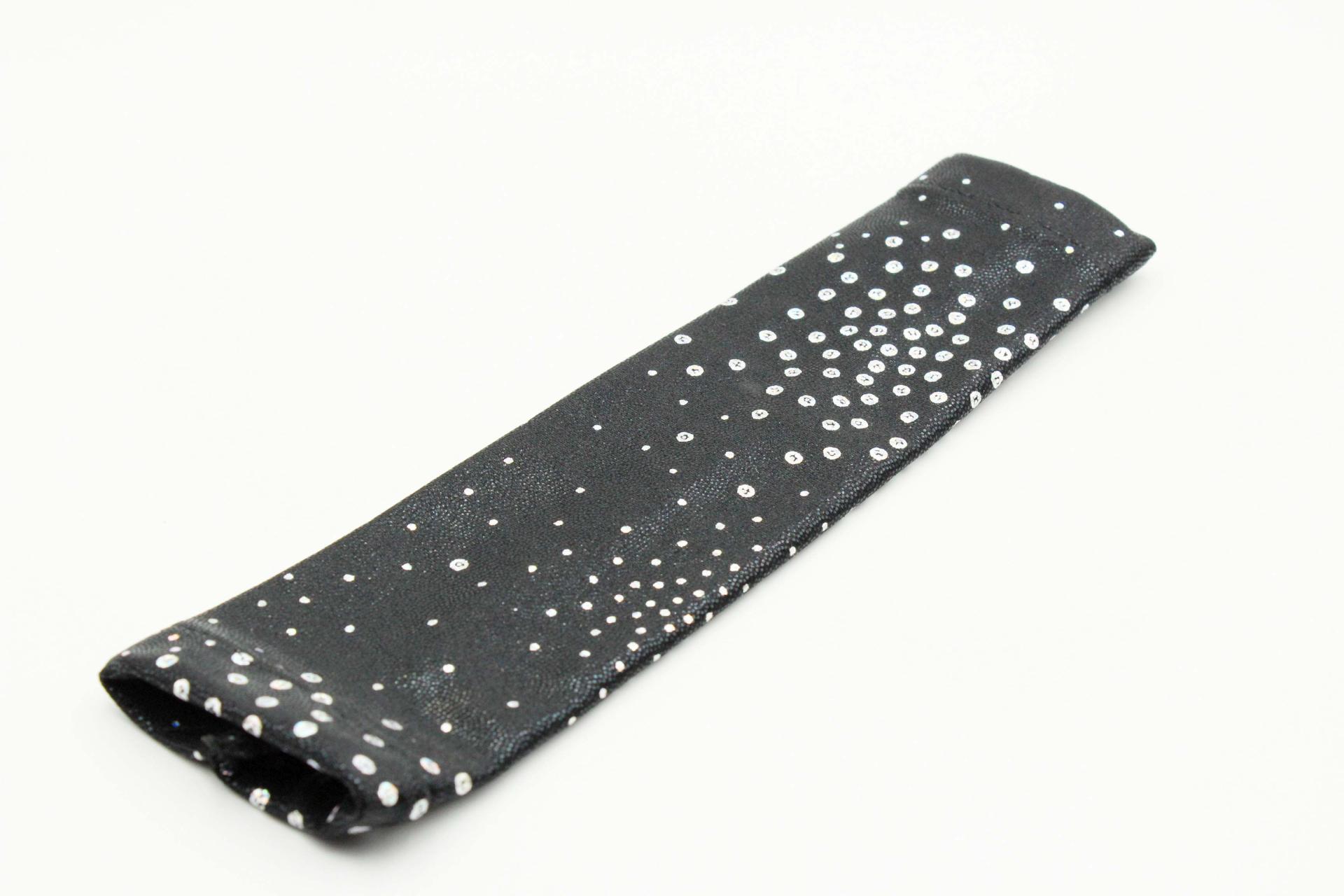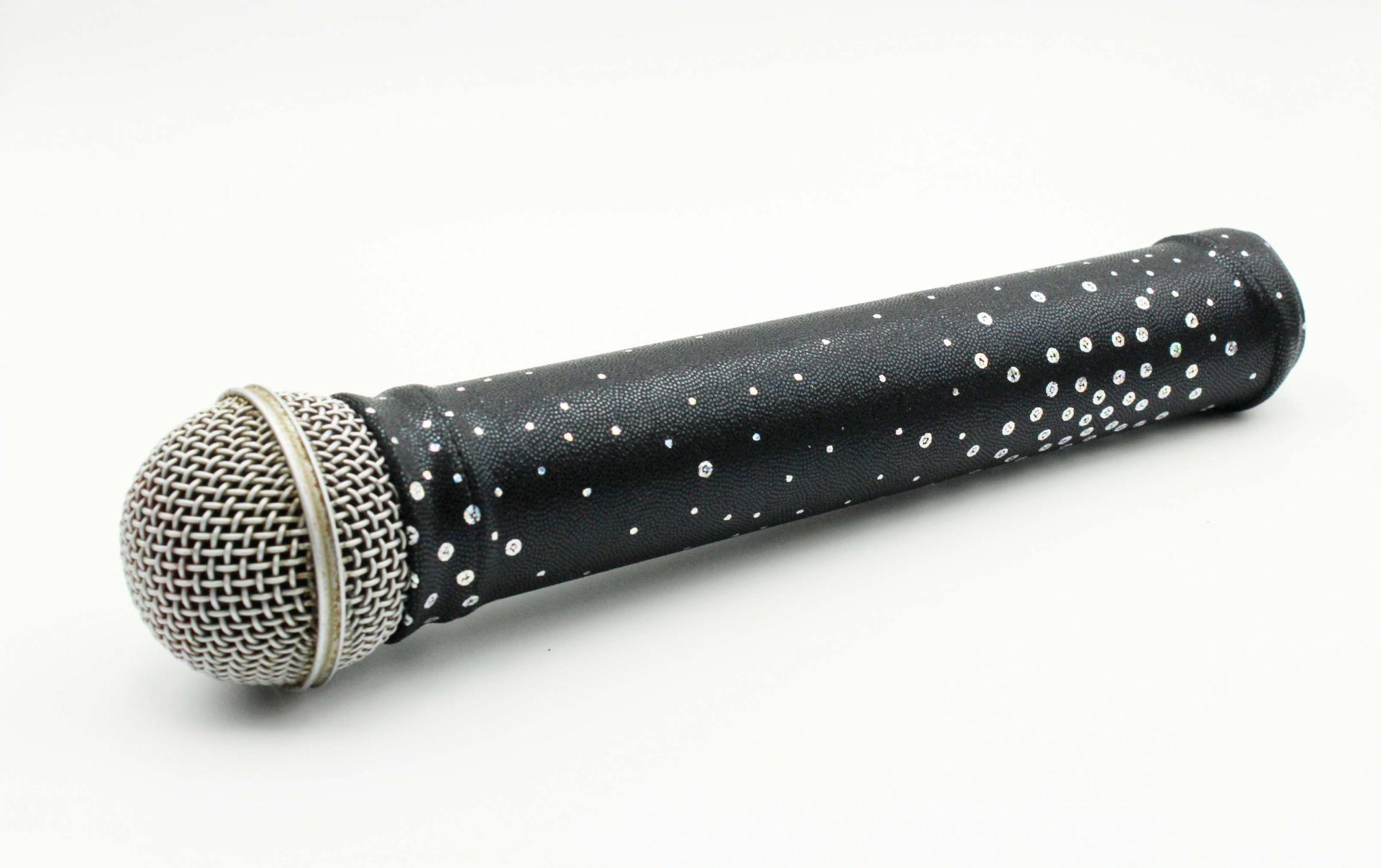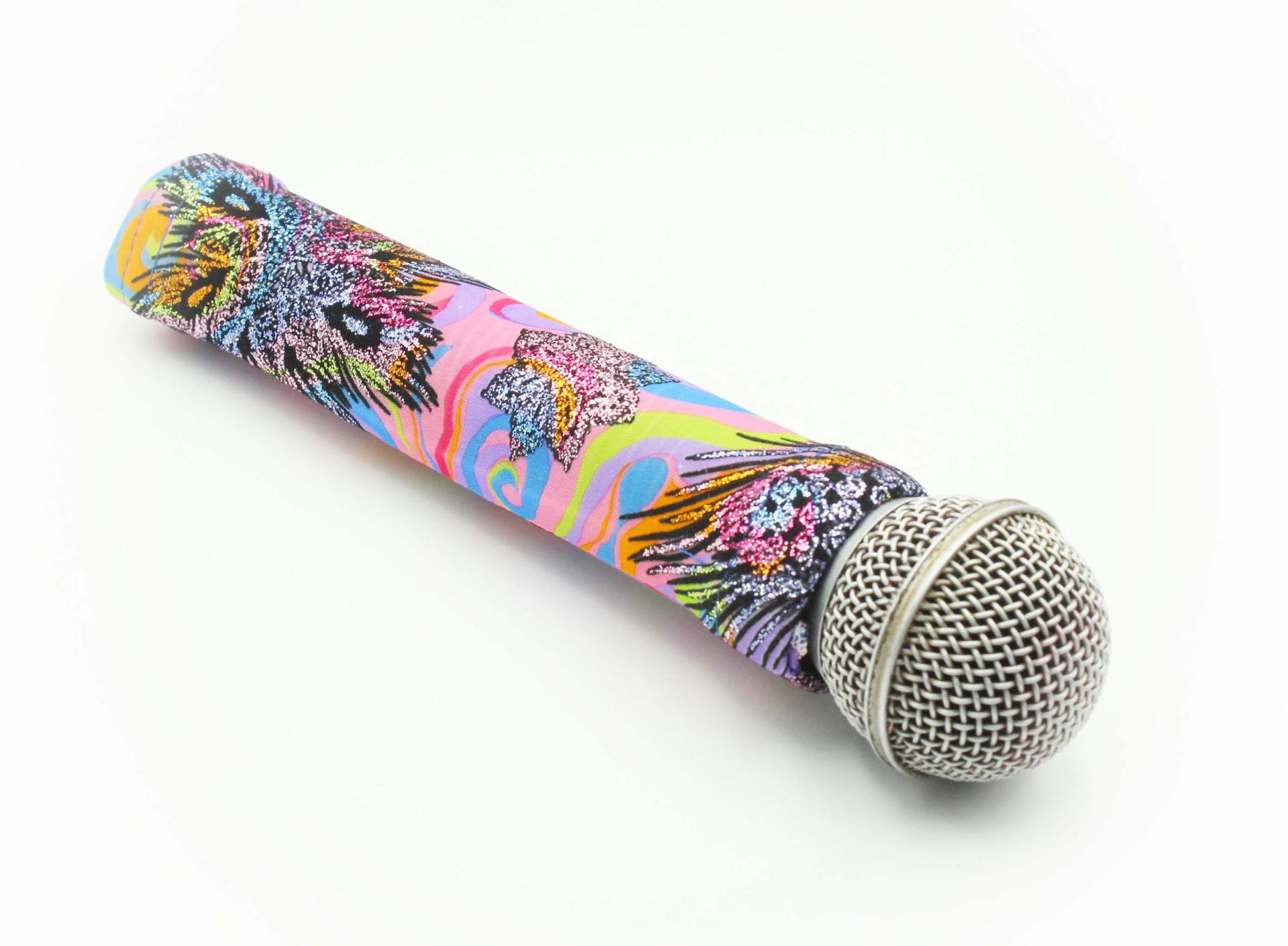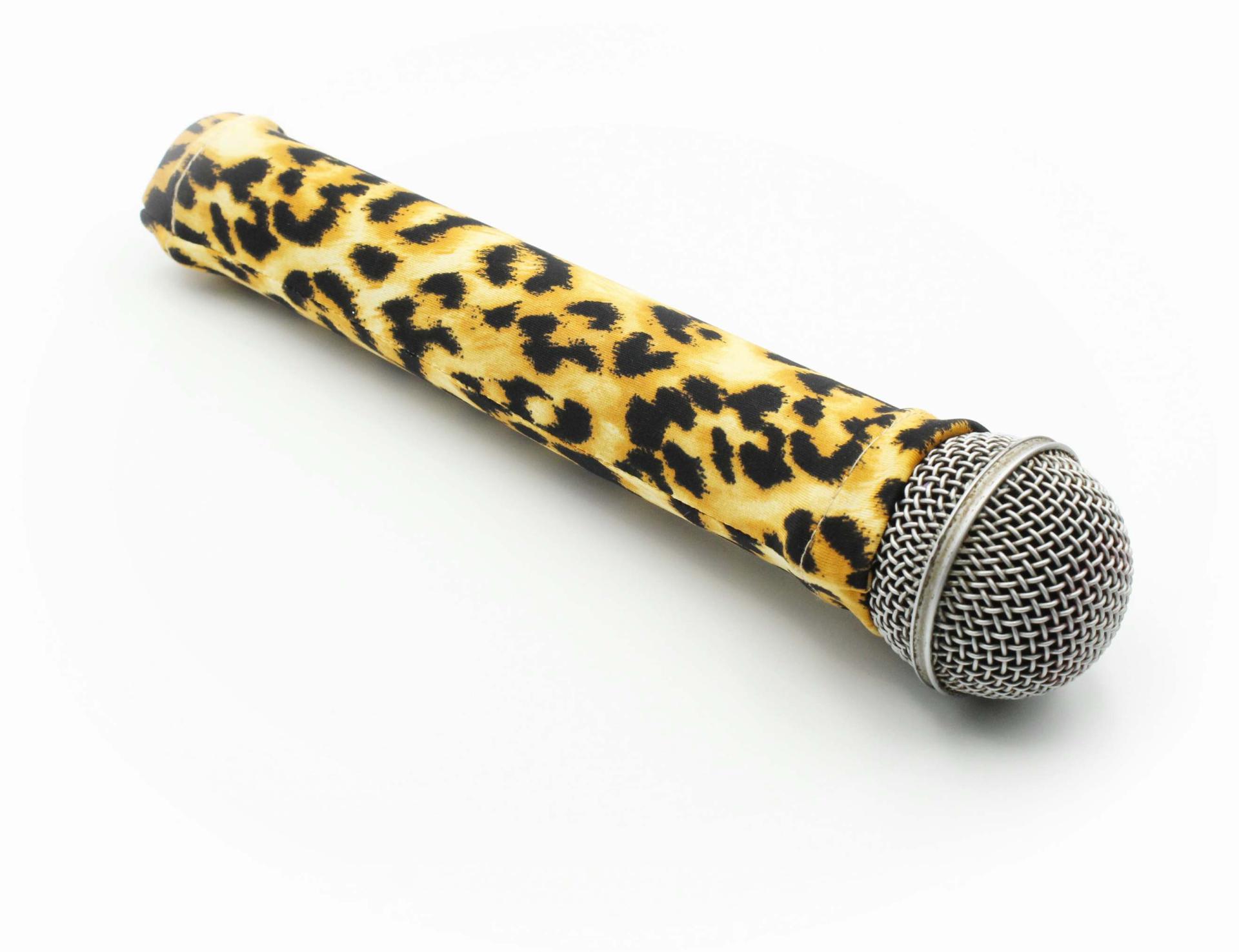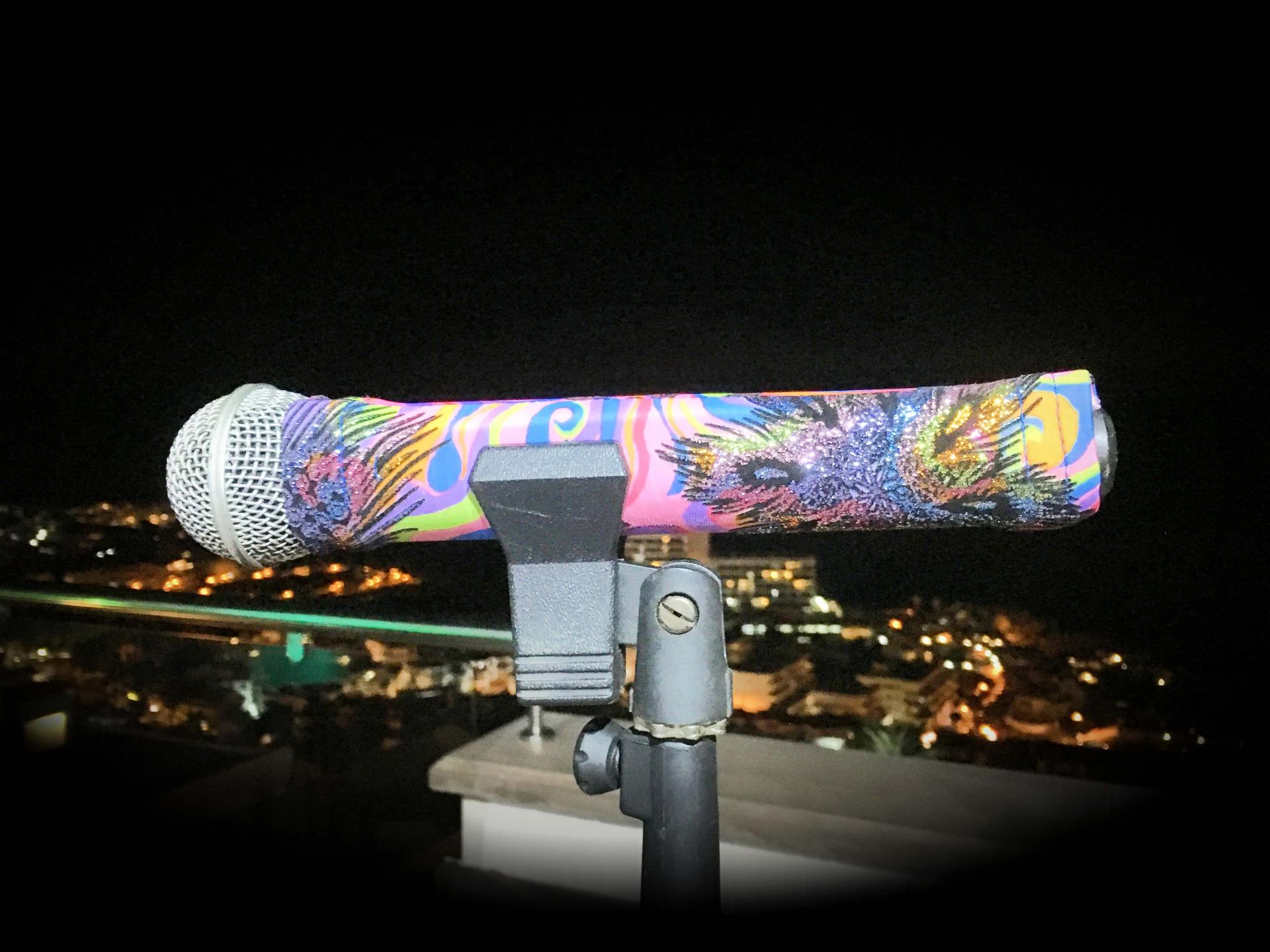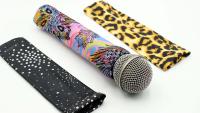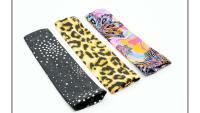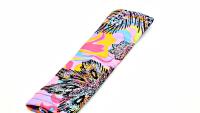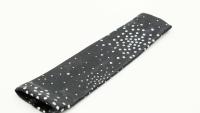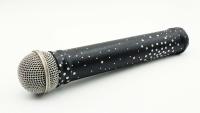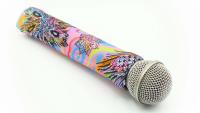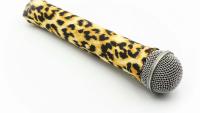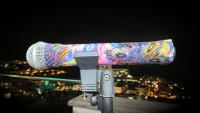 Microphone Cover Sleeve -3 Stunning Designs
Microphone Cover Sleeve -3 Stunning Designs
As a vocalist Chrissie C wanted a microphone cover that not only showed her love of colour but also to add individualism to her stage presence and glitter under the lights.
Your microphone cover offers all these 3 features.
It also protects your microphone from scratching and marks whilst wowing your audience with the stunning colours and design!
The covers are created in a lycra material which will stretch to fit a standard radio  (wireless) microphone.
For photo purposes we have used a Shure SM58 radio microphone.  One image shows the cover on the microphone live at a gig!
Available in 3 stunning designs by our own personal clothing designer and unique to us here at Music Jewellery Online
1. Black and Silver Sparkle
2. Leopard Print (Out of stock)
3. Pink Kaleidoscope
Cover: 22cm x 6cm at top but will stretch to fit most radio microphones 
Washable Lycra