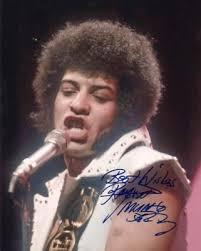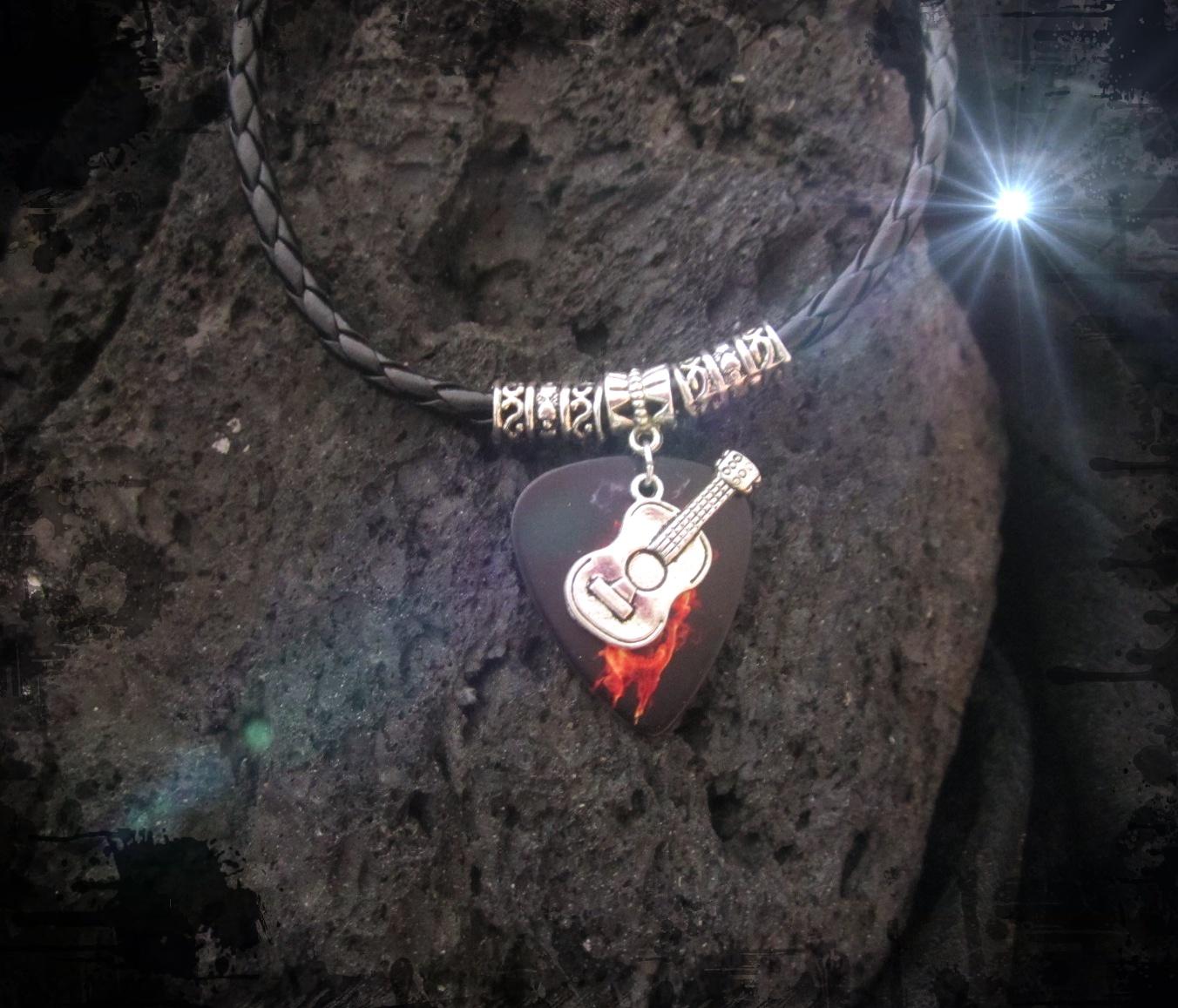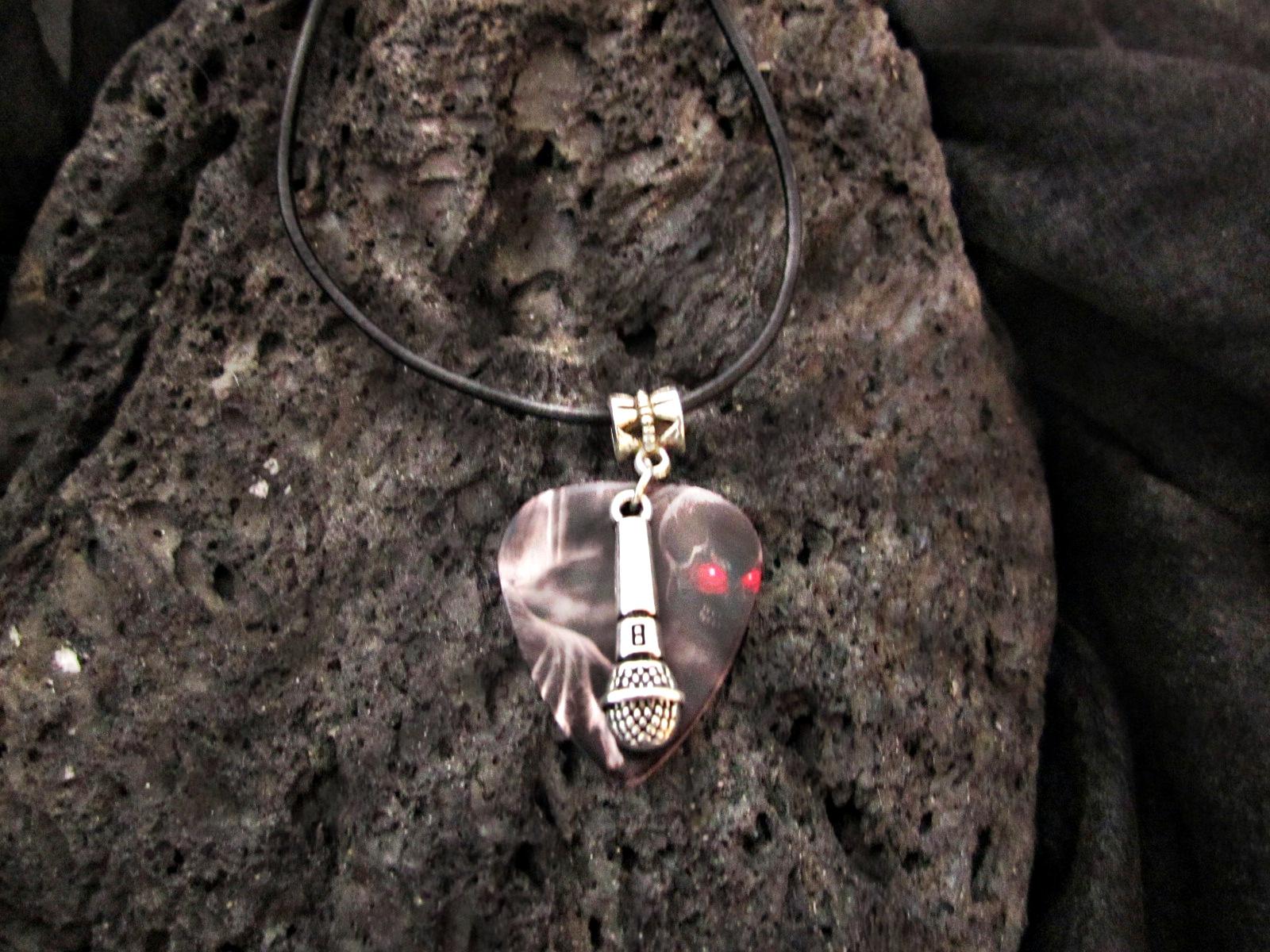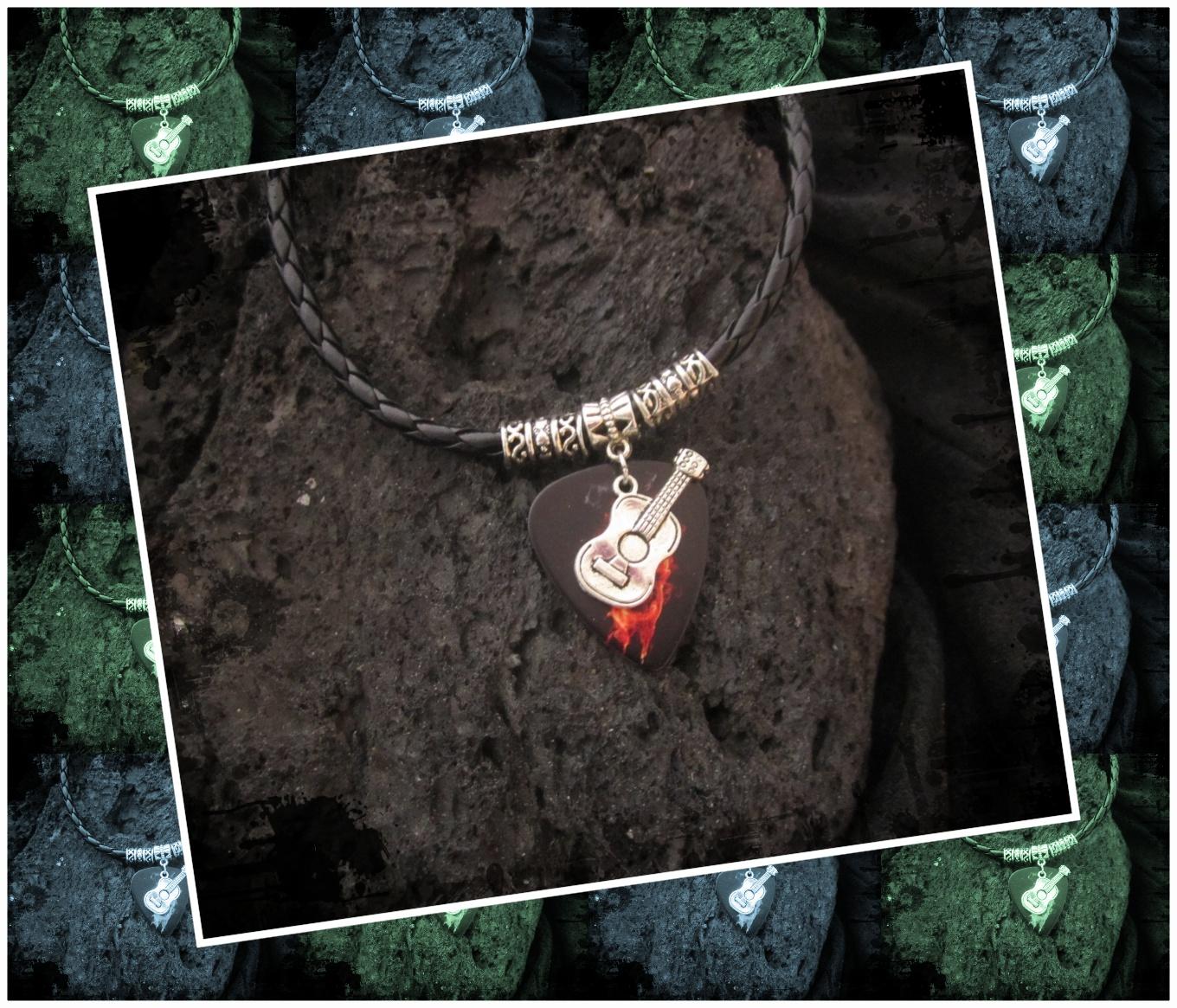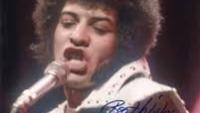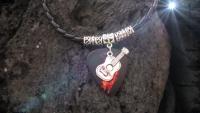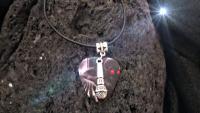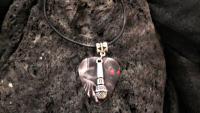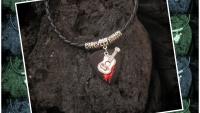 "Mungo Jerry" Charity Night Plectrum pieces
"MUNGO JERRY" CHARITY NIGHT - GUITAR AND MICROPHONE PICK JEWELLERY
We were proud to donate prizes to the "Concorde Club" charity night on Friday 7th November 2014 in aid of the Childrens Charity in Southampton.
Ray Davies was performing with "Mungo Jerry" for the night  plus other FAB acts to aid this fantastic cause ---
Donations from orders of these 2 pieces will continue to be passed to the charity so thank you all for your fantastic support....
Piece 1 is a microphone on a skull theme guitar pick on a leather cord of 45cm with 5cm extender.  Perfect for our singers out there!
Piece 2 is a guitar on a skull pick using our thick chunky faux leather 4mm braided cord with the addition of spacer tubes for a funky look!  This cord is approx 48cm long
Thanks for all the support!
Chrissie C x