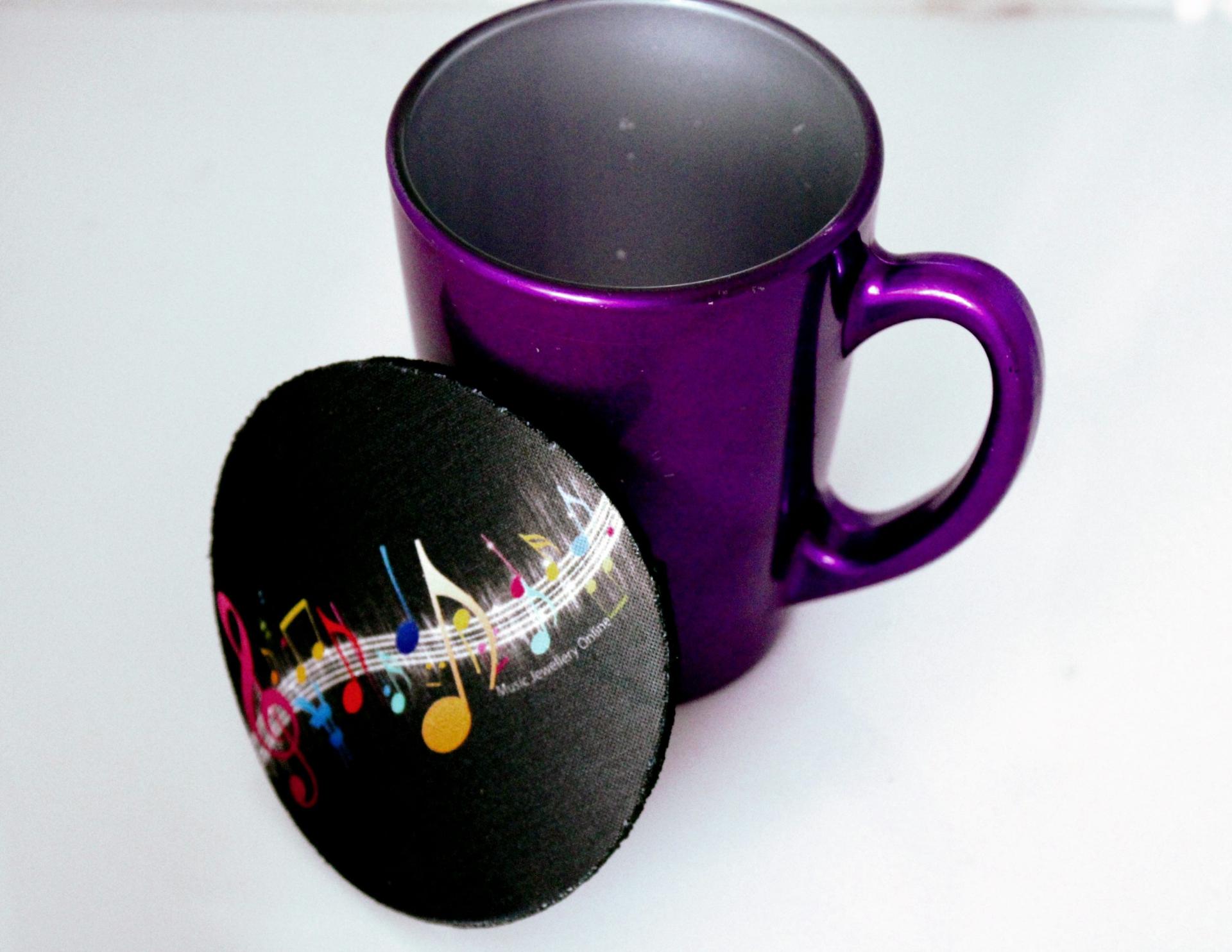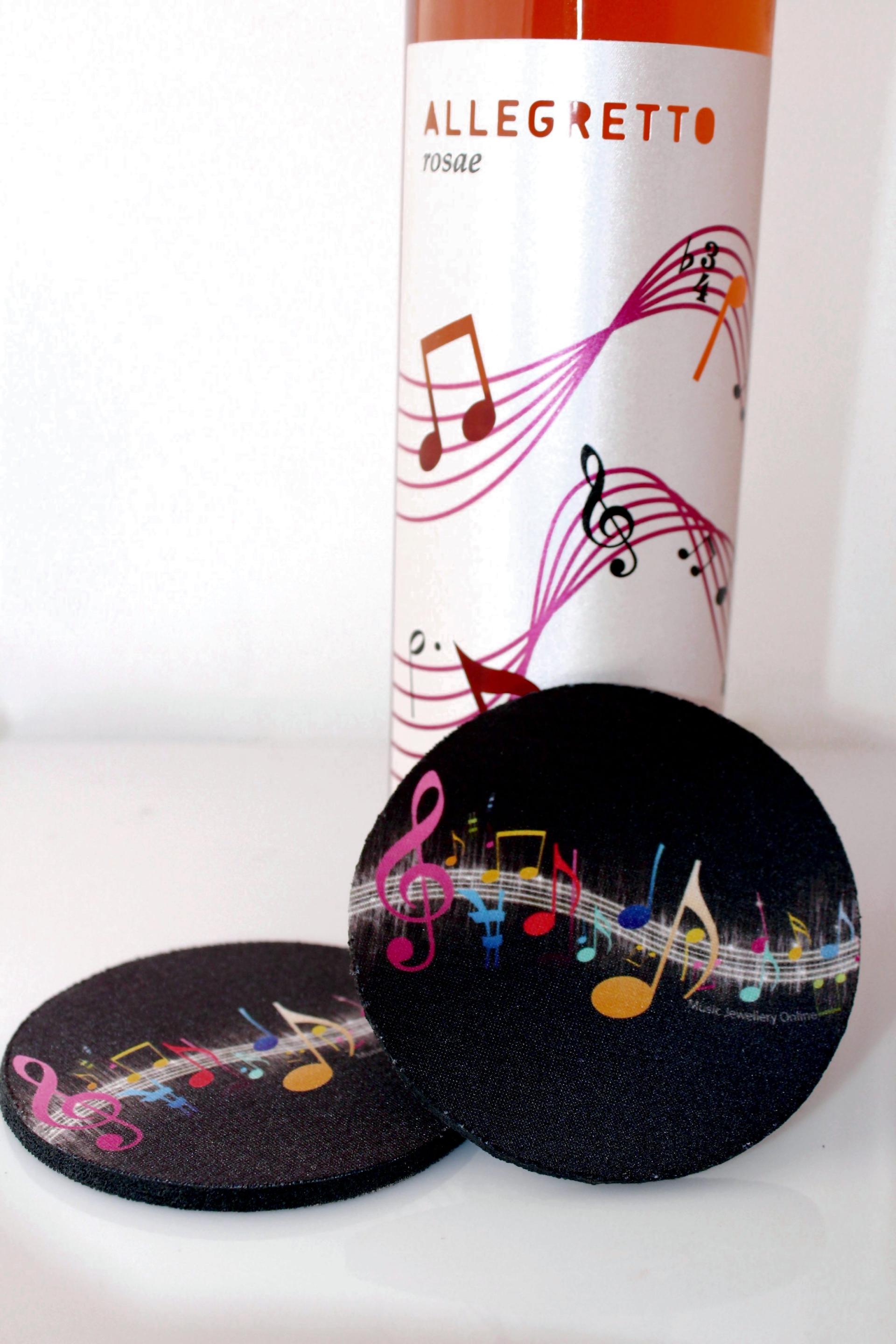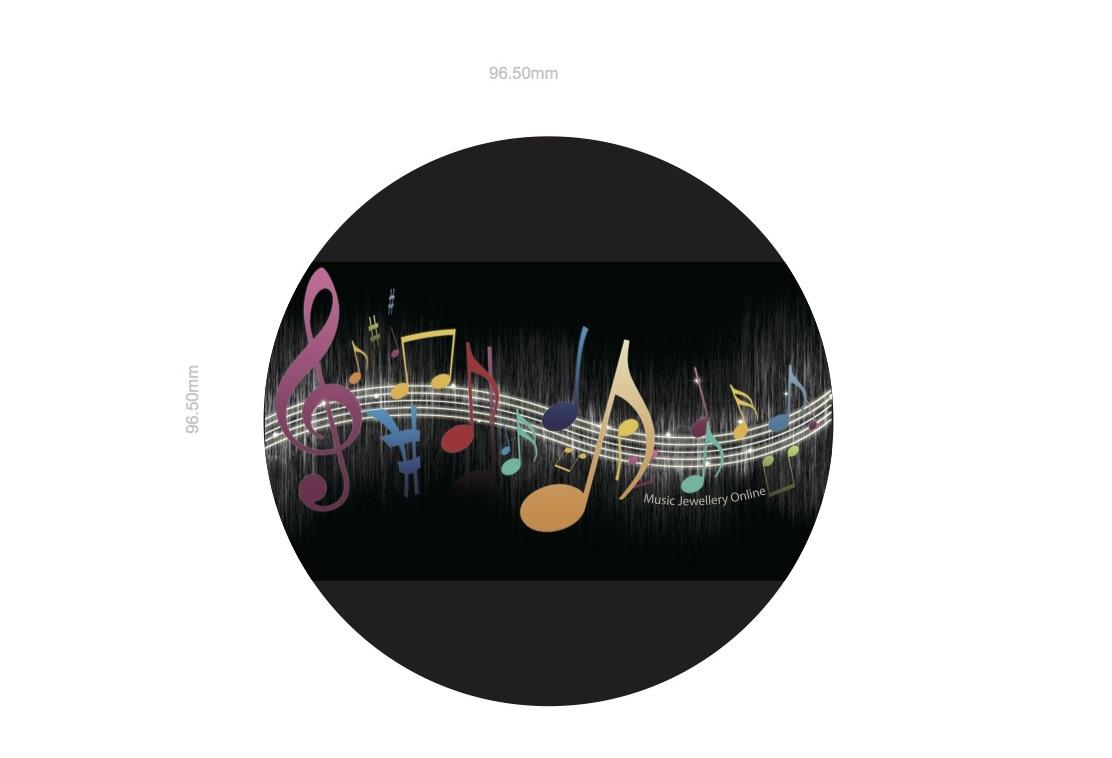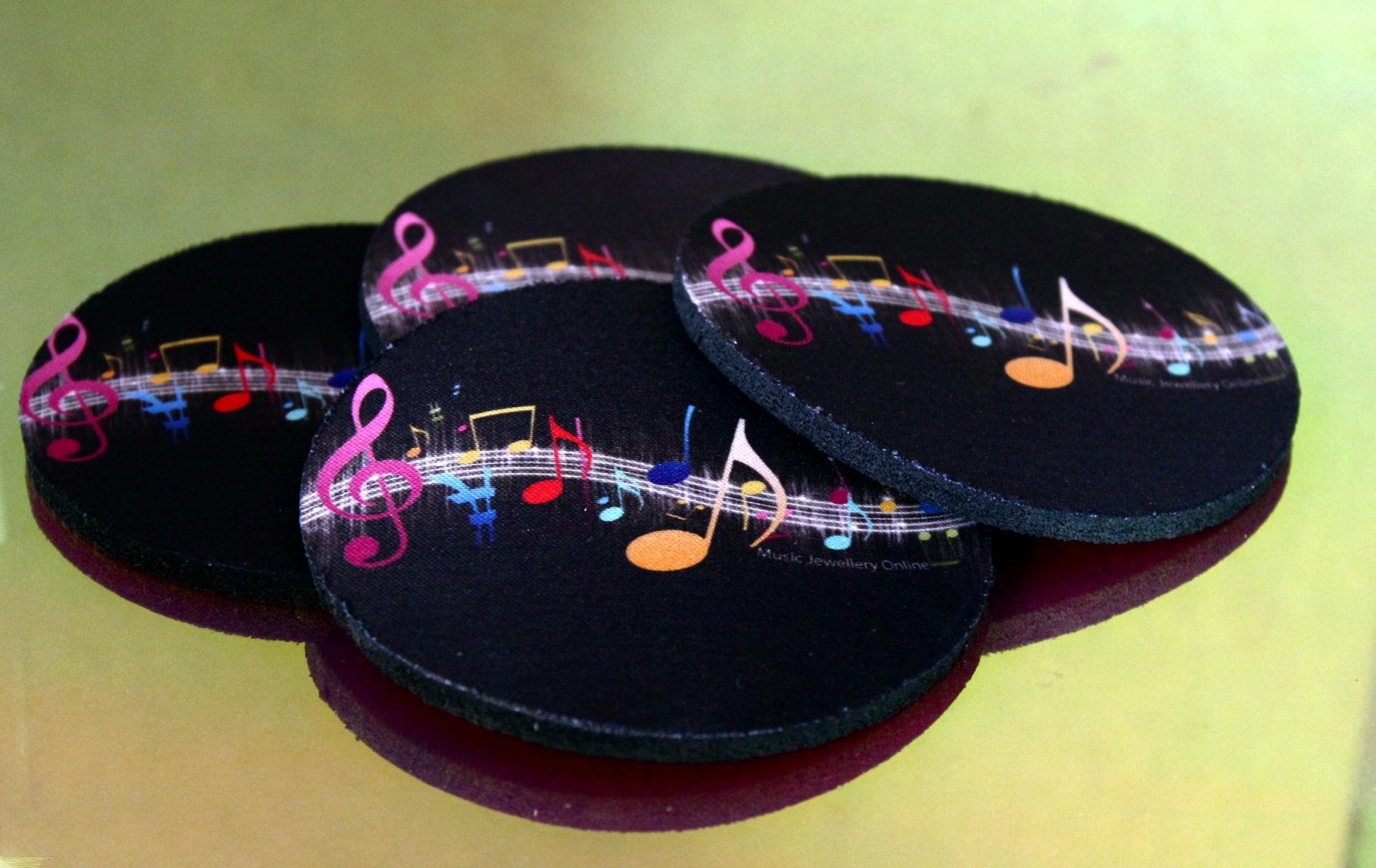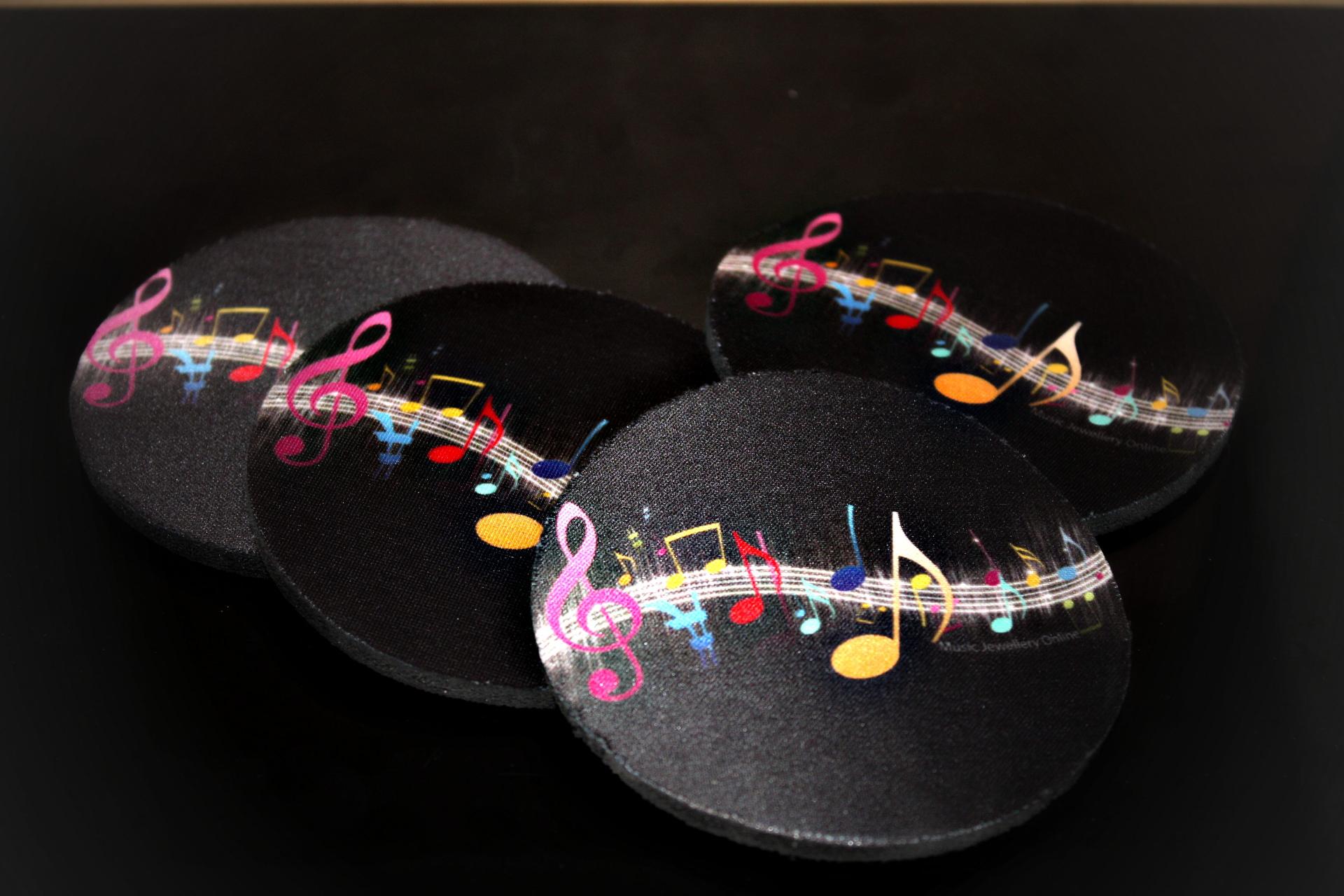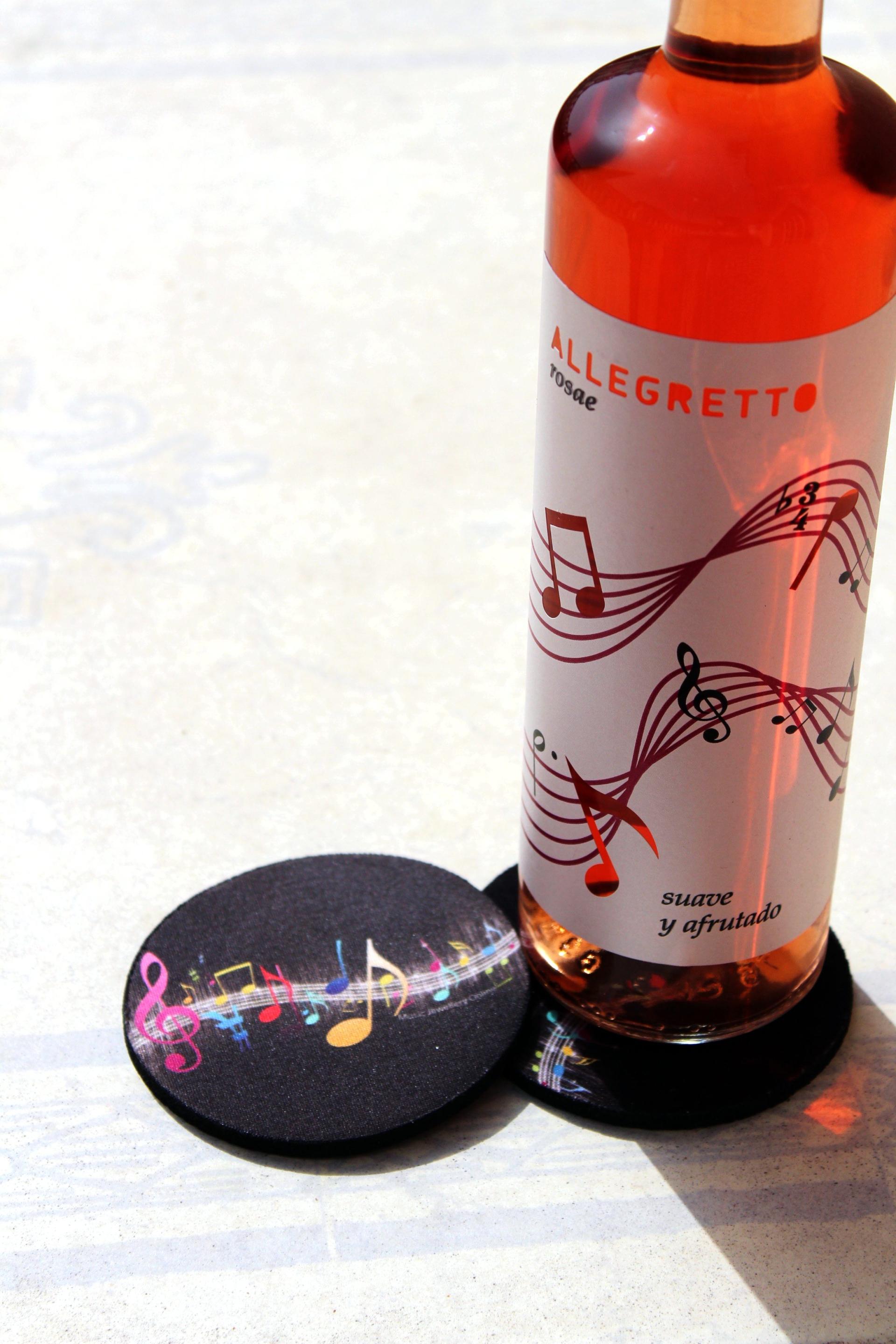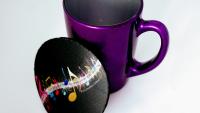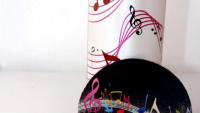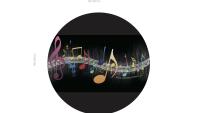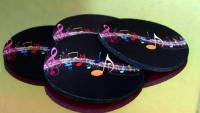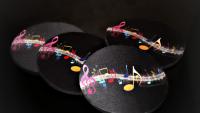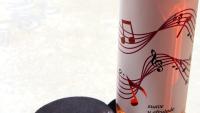 Music Coasters - Colourful Abstract Music Theme - Set of 2 or 4 Coasters
Music Coasters - Colourful Abstract Music Theme - Set of 2 or 4
Funky!... Designed by Chrissie C at Music Jewellery Online, these colourful circular coasters feature an abstract clef, notes and staff design.
The perfect home accessory for any music loving person or musician!
The foam coasters are ink printed, water soluble and Eco friendly.  Made from Rubber and a polyester fabric.
Choose a set of 2 coasters for the intimate music love or 4 coasters  and let the party begin!
Please note the wonderful bottle of music wine is not included but I thought it was a fab photo prop for these coasters!
Your wine coasters are exclusive to "Music Jewellery Online"!