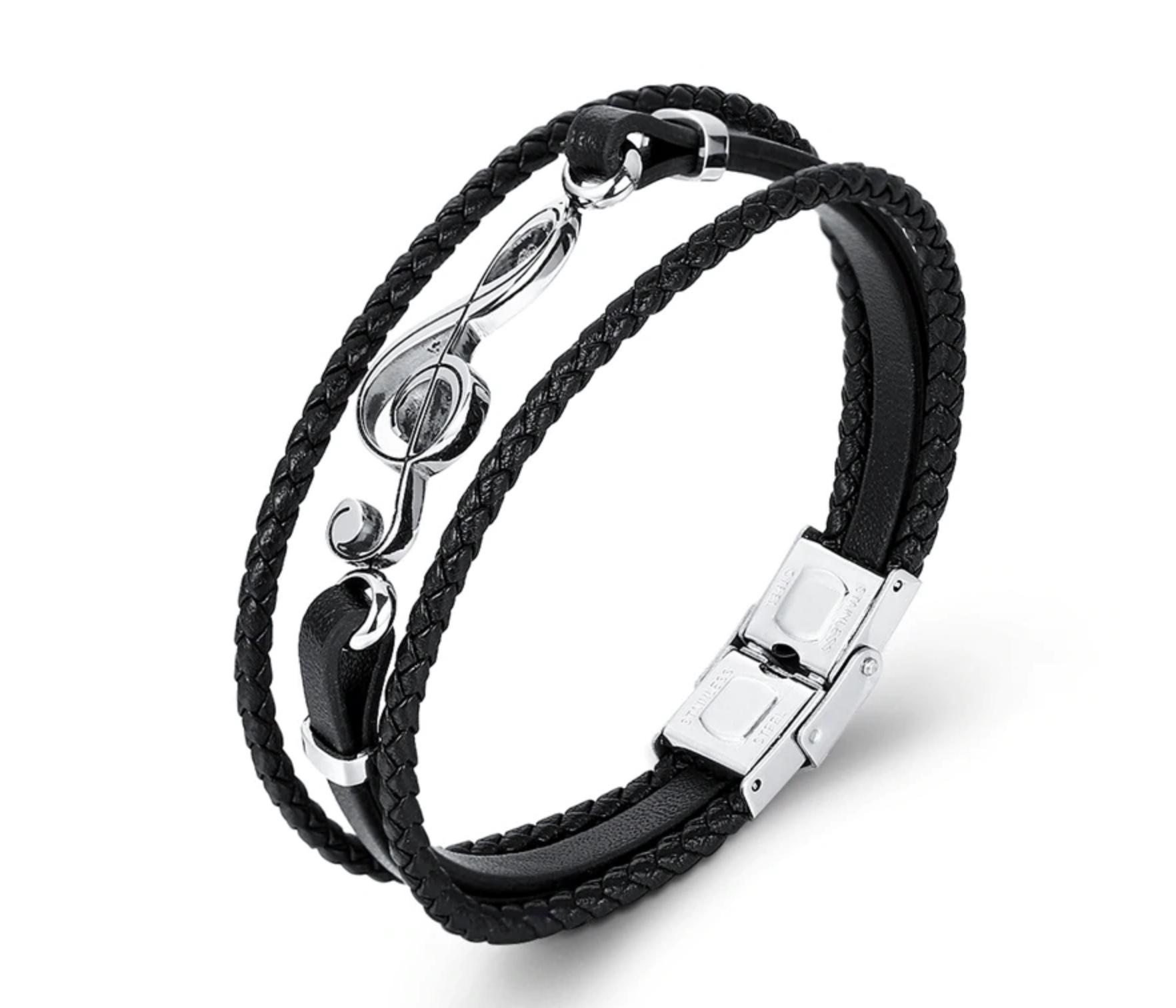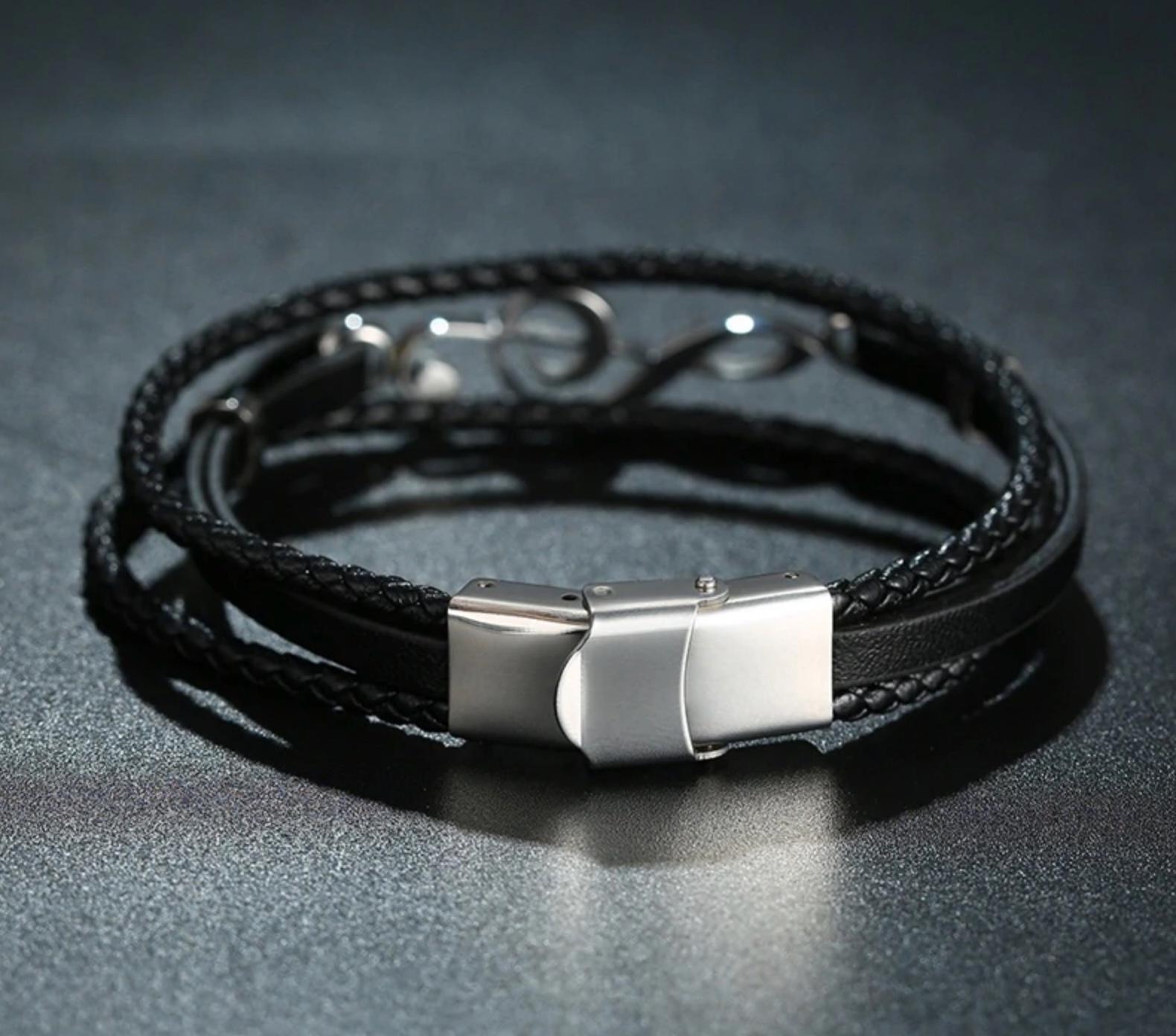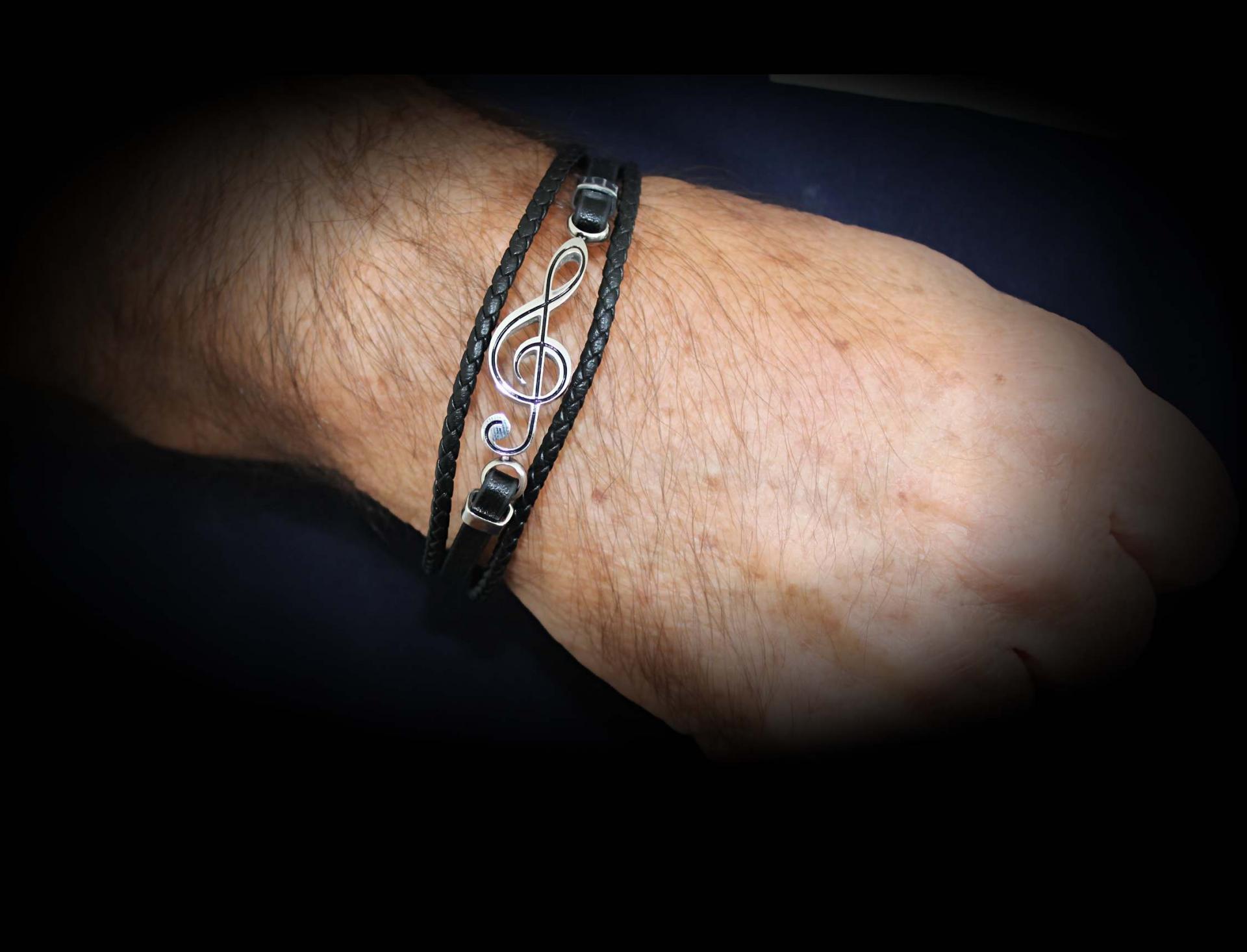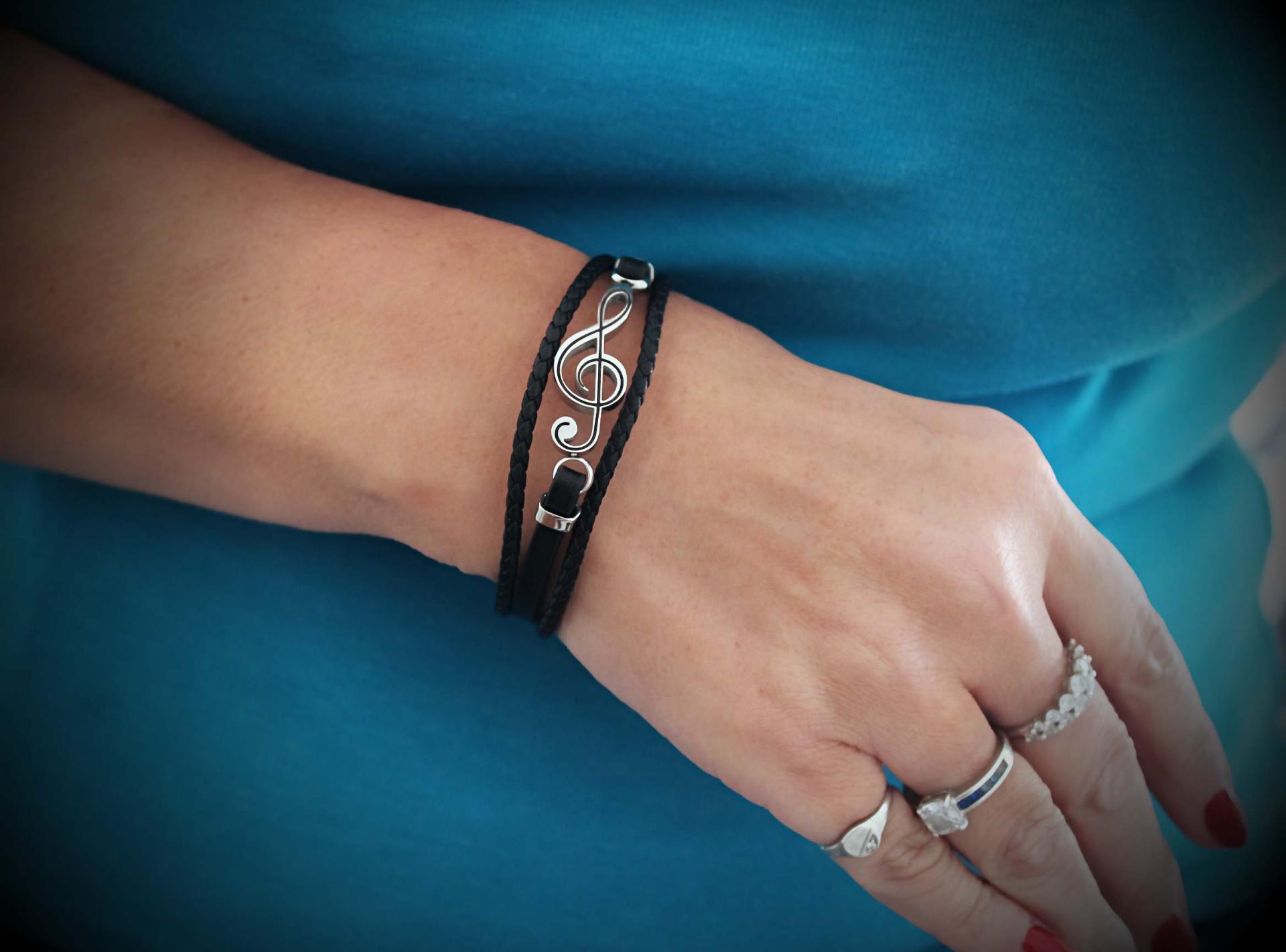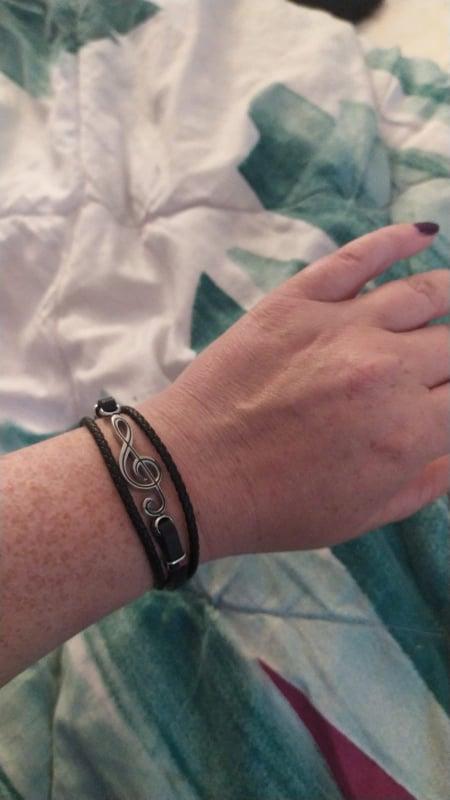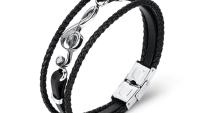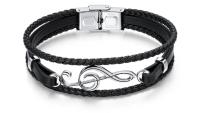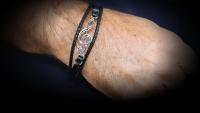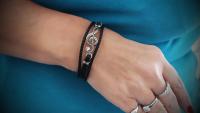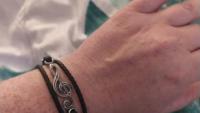 Music Treble Clef Note Bracelet - Stainless Steel and Leather
Music Treble Clef Note Bracelet - Stainless Steel and Leather
Take one stainless steel Treble Clef (G Clef) , add a dash of black PU flat and braided leather and a stainless steel clasp and you have yourself one cool music bracelet that is totally unisex in design!
This bracelet is approx 21cm
Stainless steel guitar with a curve to fit comfortably and neatly over your wrist  is approx 4cm
Perfect for music lover to share their musical passion
Your bracelet will come in a gift pouch.
Thanks to our customers for sharing their G clef bracelet with us!
Music Jewellery Online created by musician Chrissie C