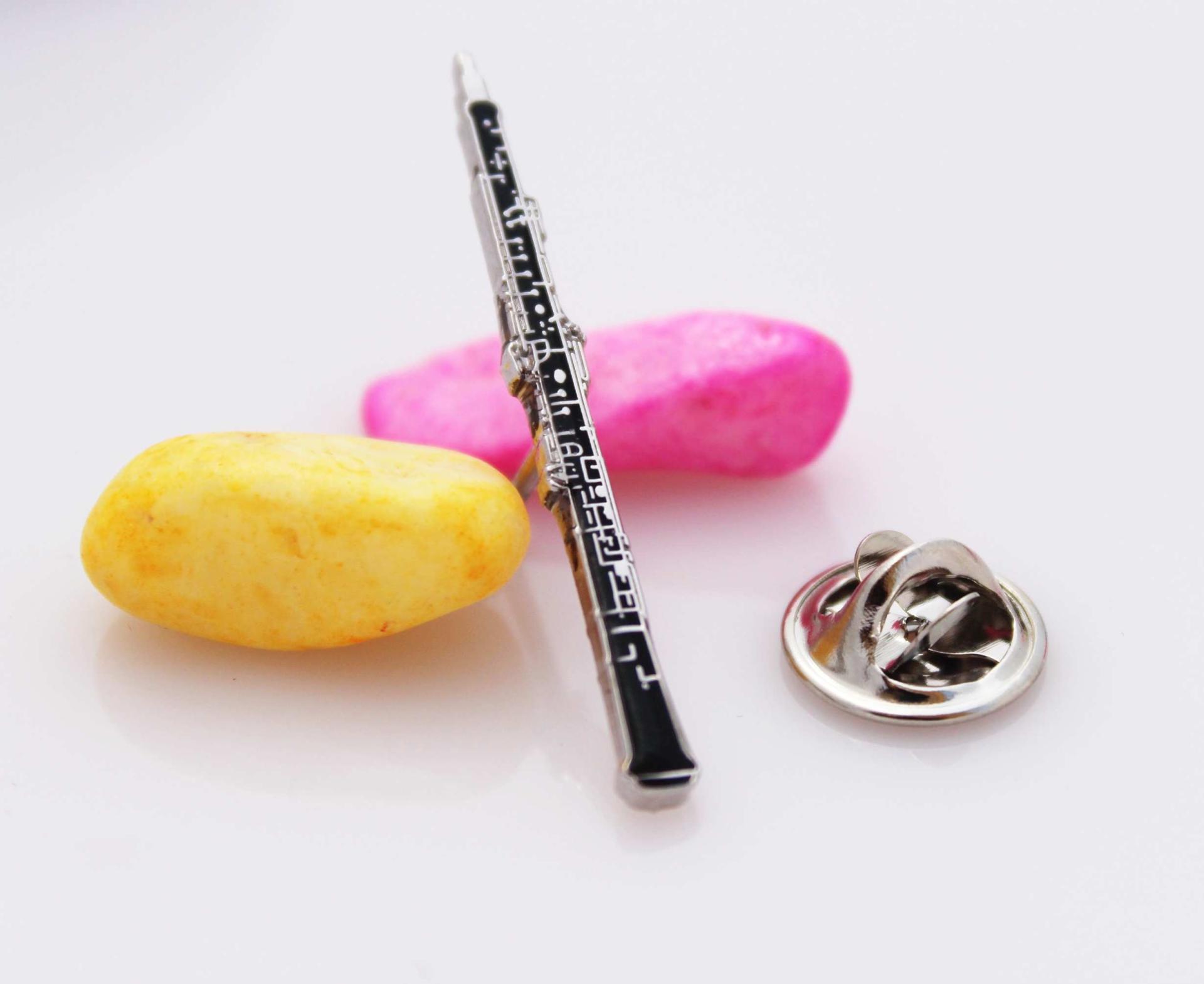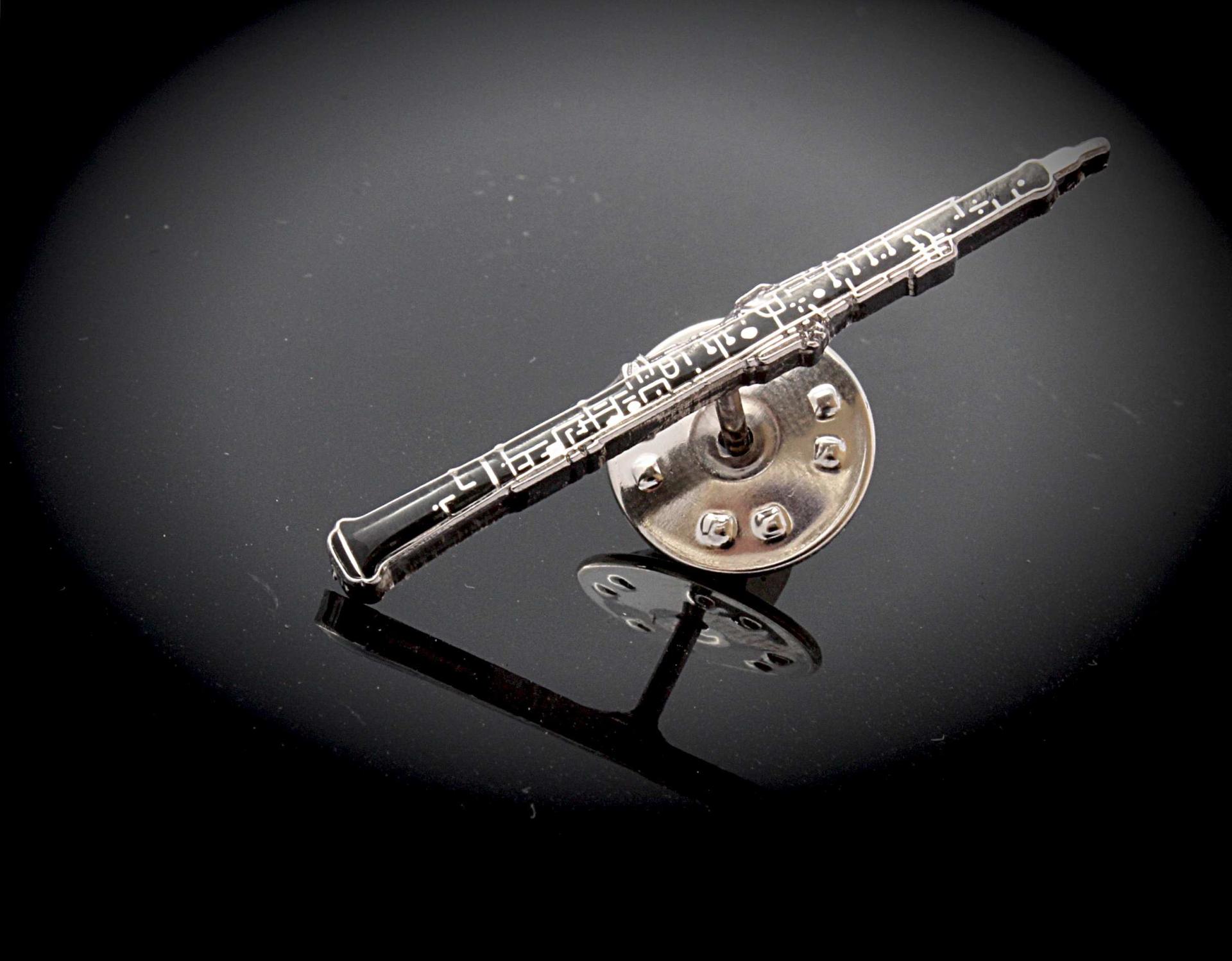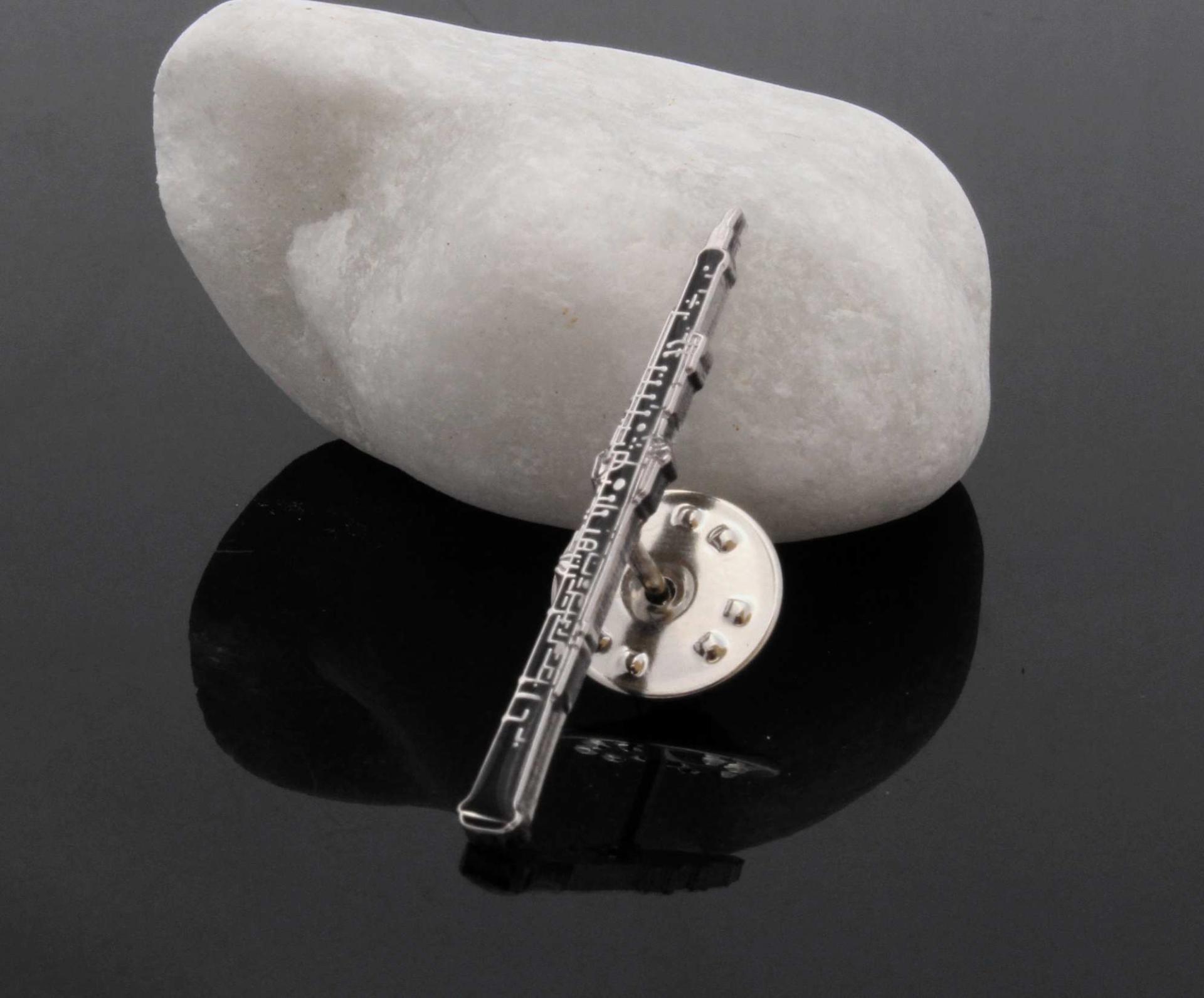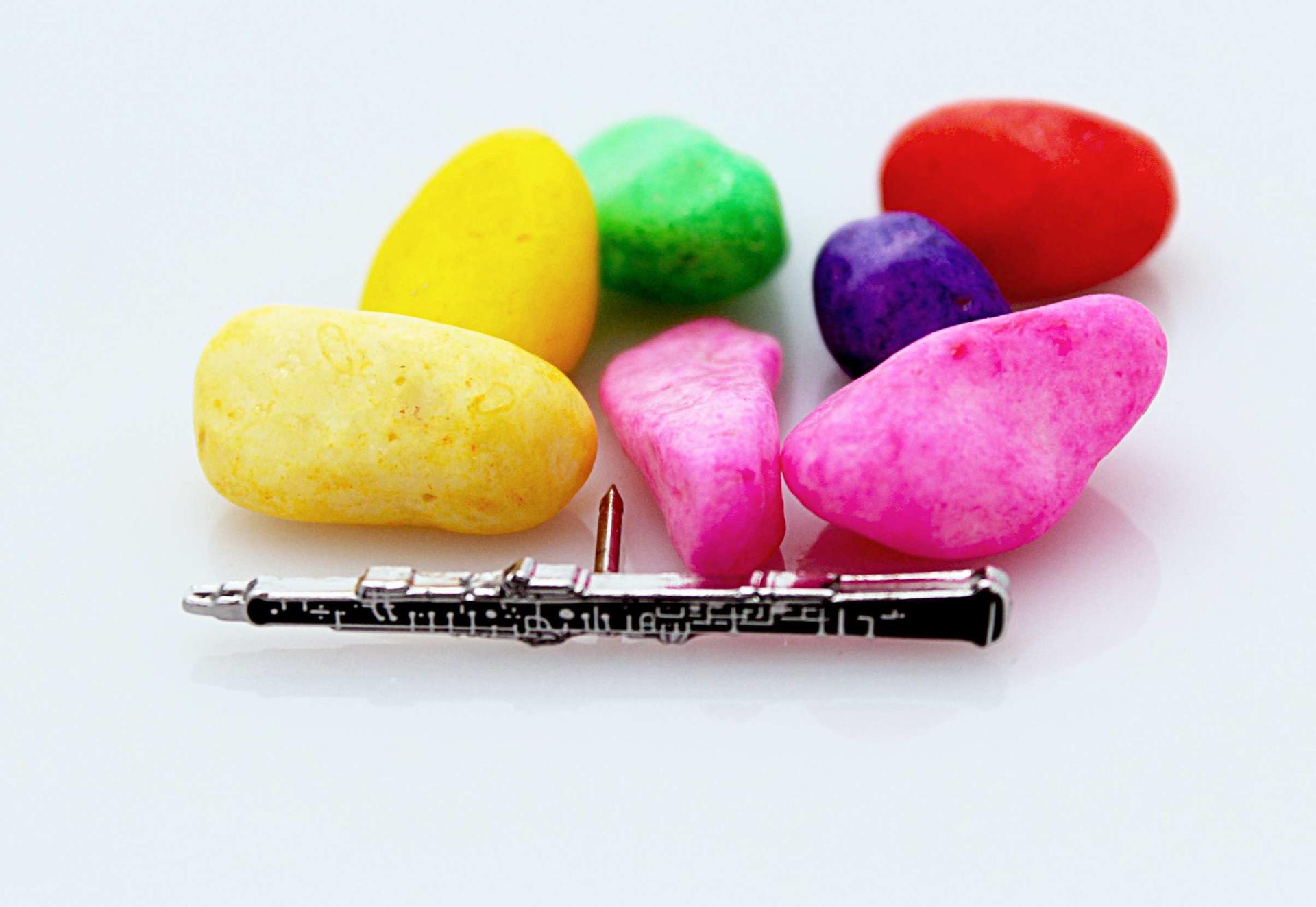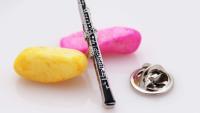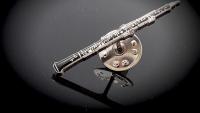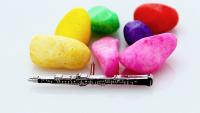 Oboe Pin Badge
Perfect gift for any oboe lover with this pin badge replica of the oboe.
Your pin badge measures approx 3.2cm and the colour scheme is a tradtional black with silver keys.
The oboe is a double-reed woodwind musical instrument and generally oboes are made from wood or a synthetic material.  Chrissie C from "Music Jewellery Online" started her musical career on the oboe before progressing to saxophone.
Ideal to pin to your jacket, shirt, lapel, tie, scarf - in fact anywhere you can pin!
Your pin badge will come wrapped in a small gift pouch.
*please note we use macro photography to show the intricate detail of our pin badges, so please refer to actual measurements.  There may be some variant in the colour according to your screen but the photo is of the actual pin.