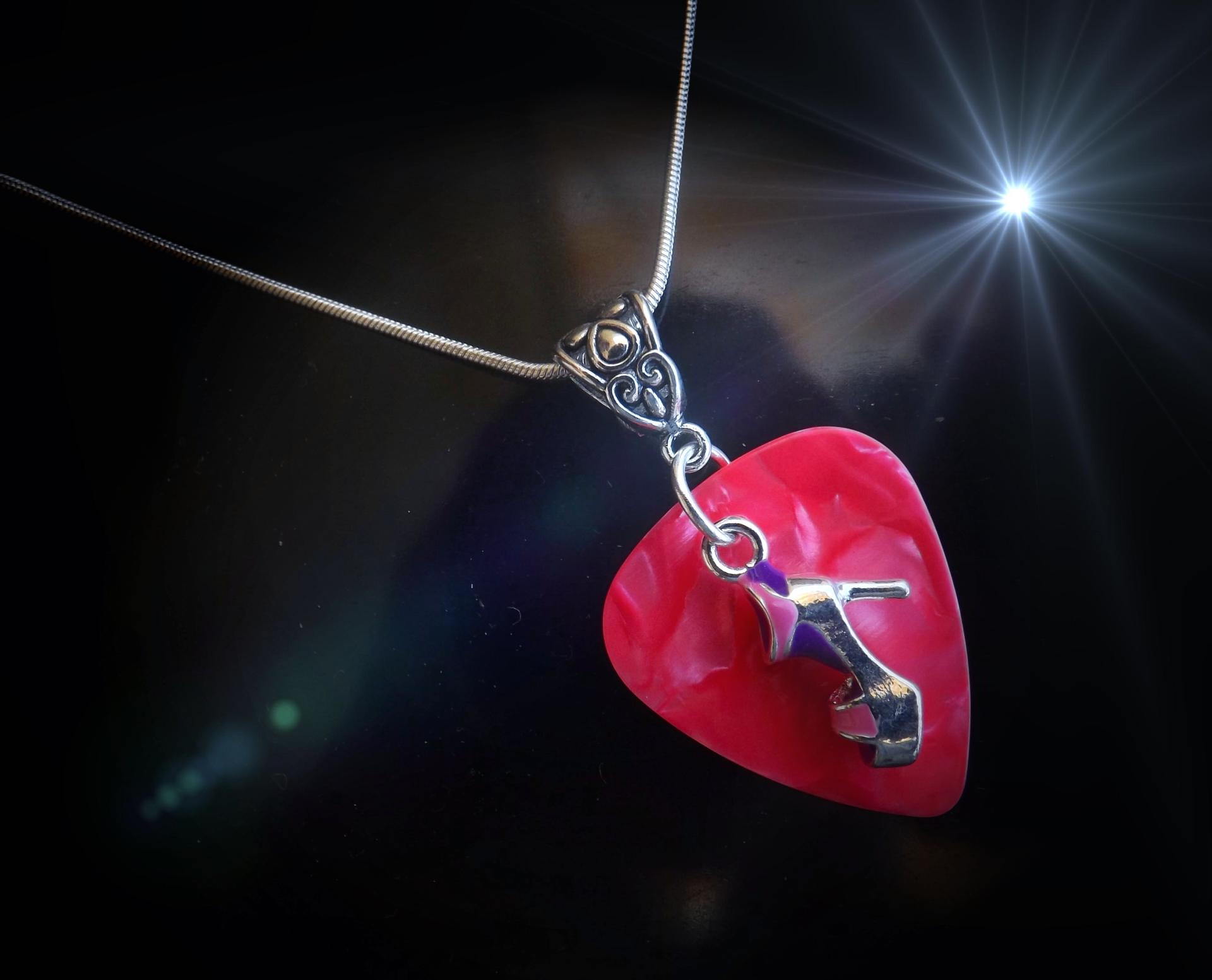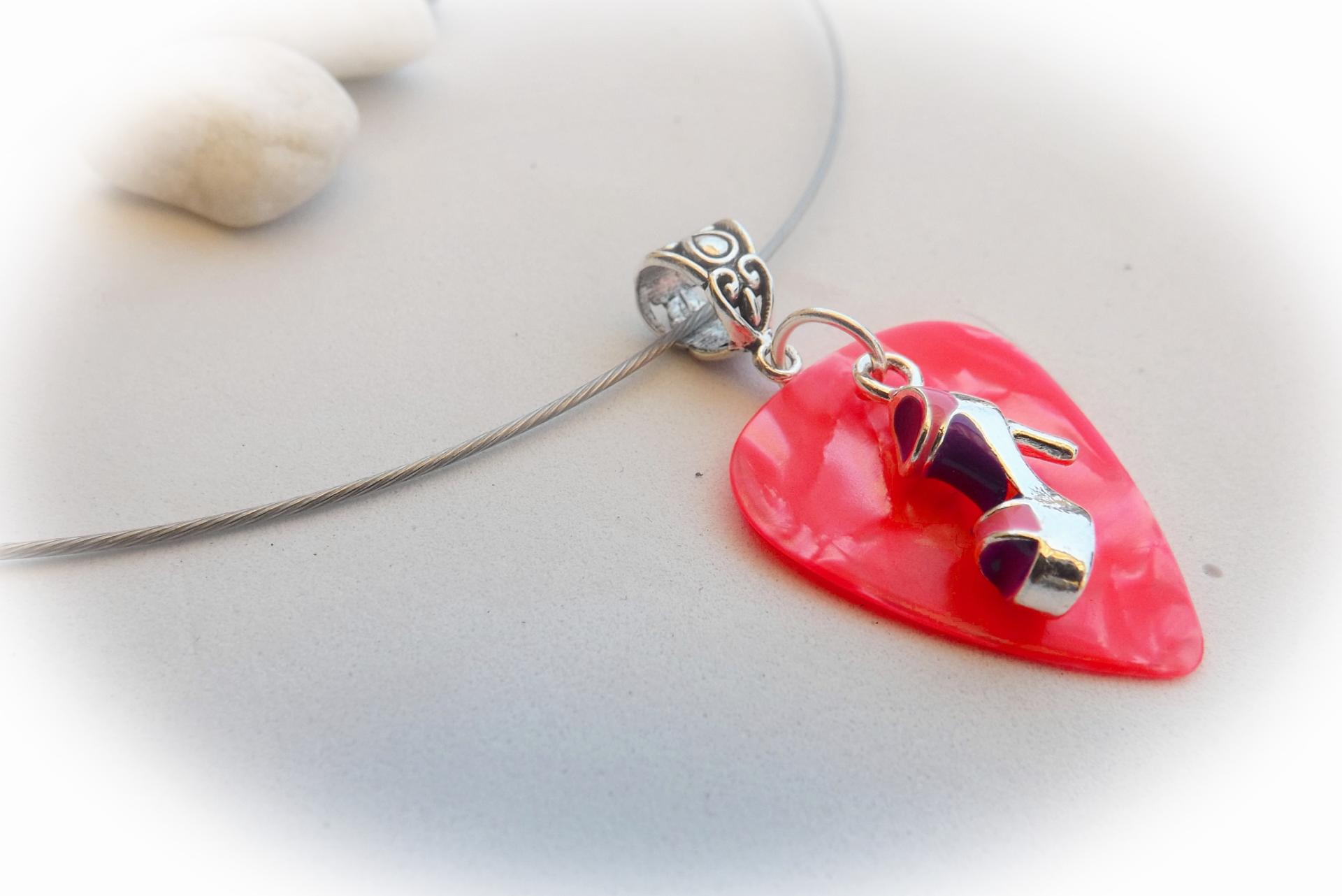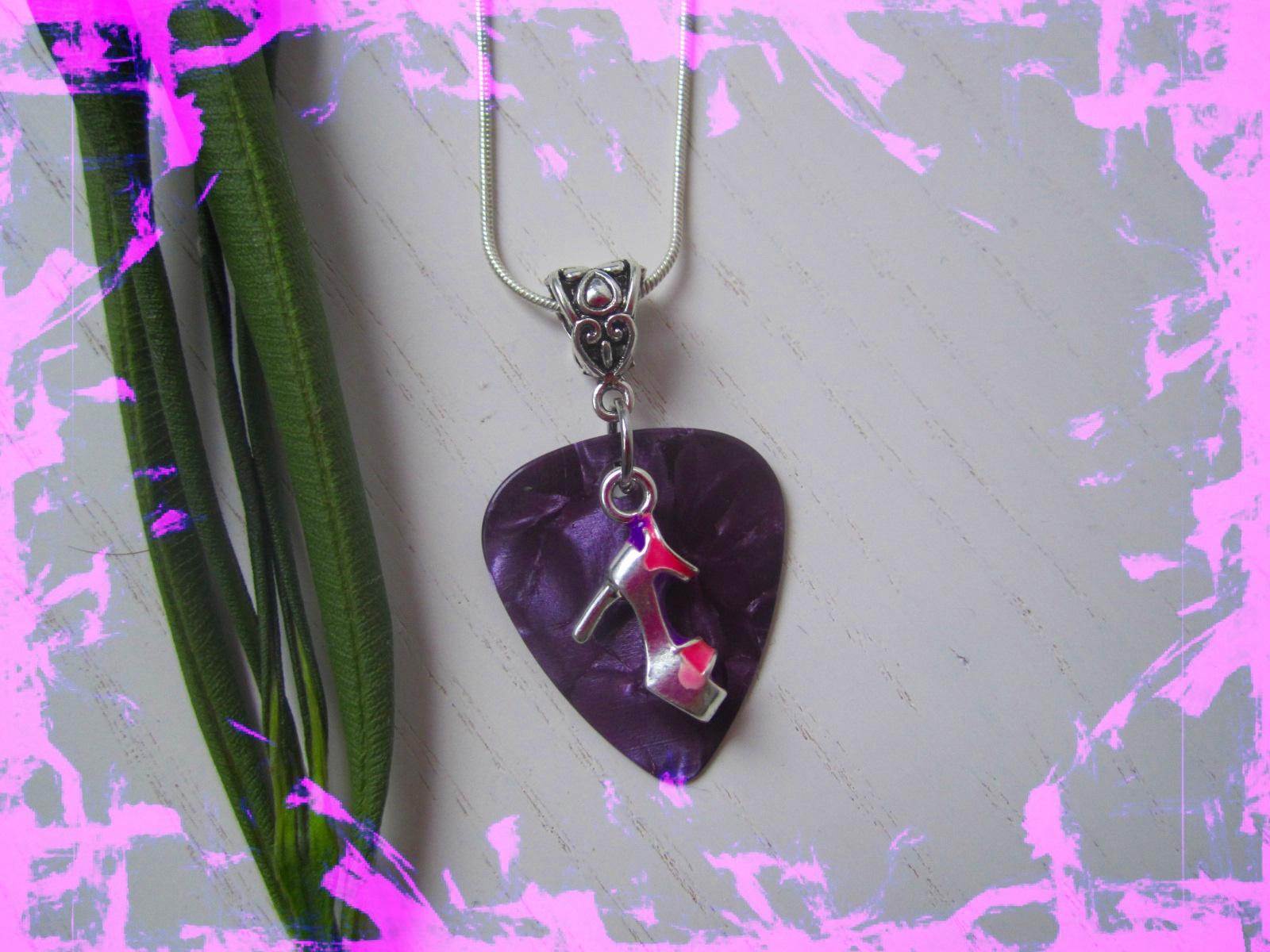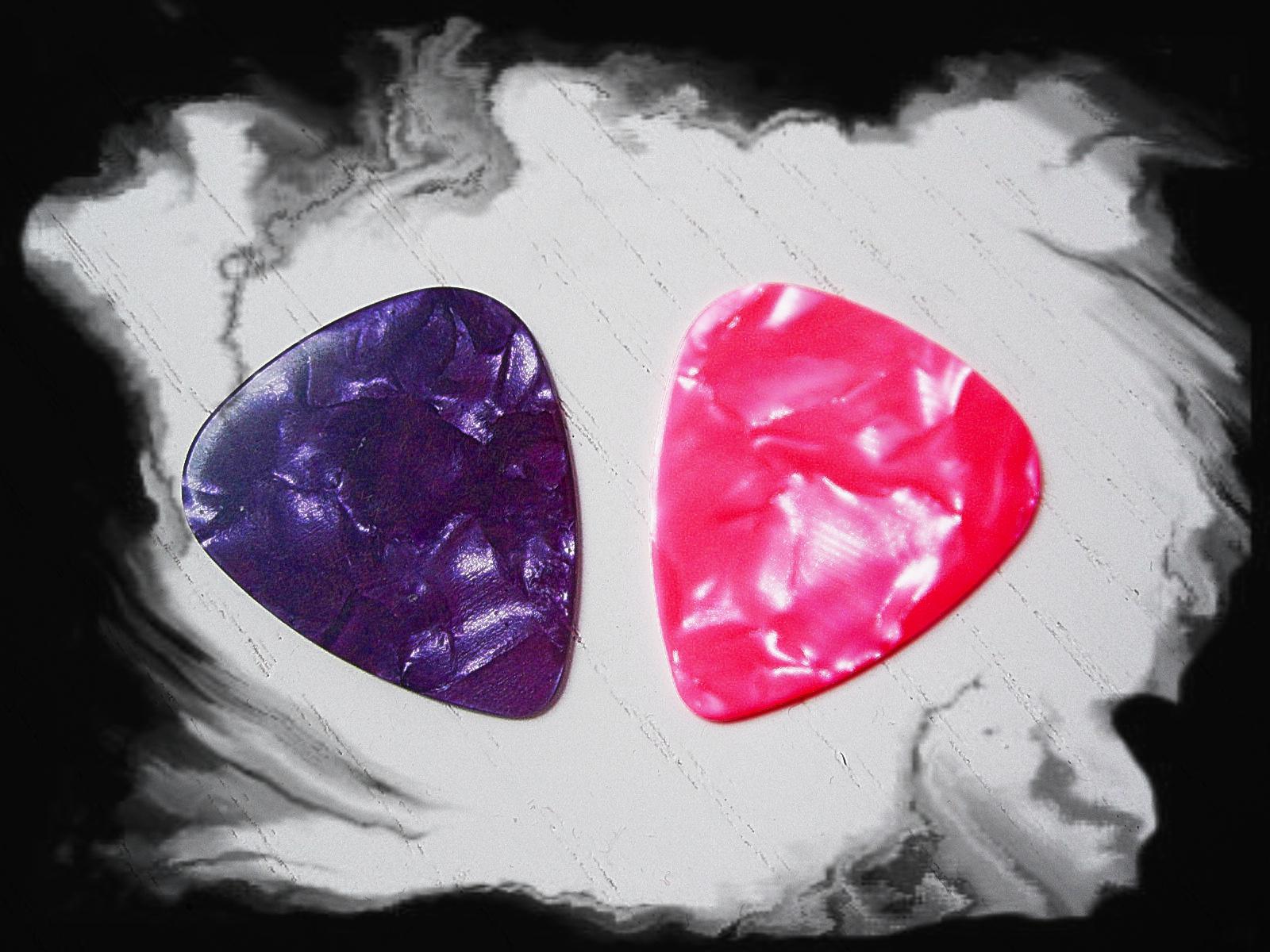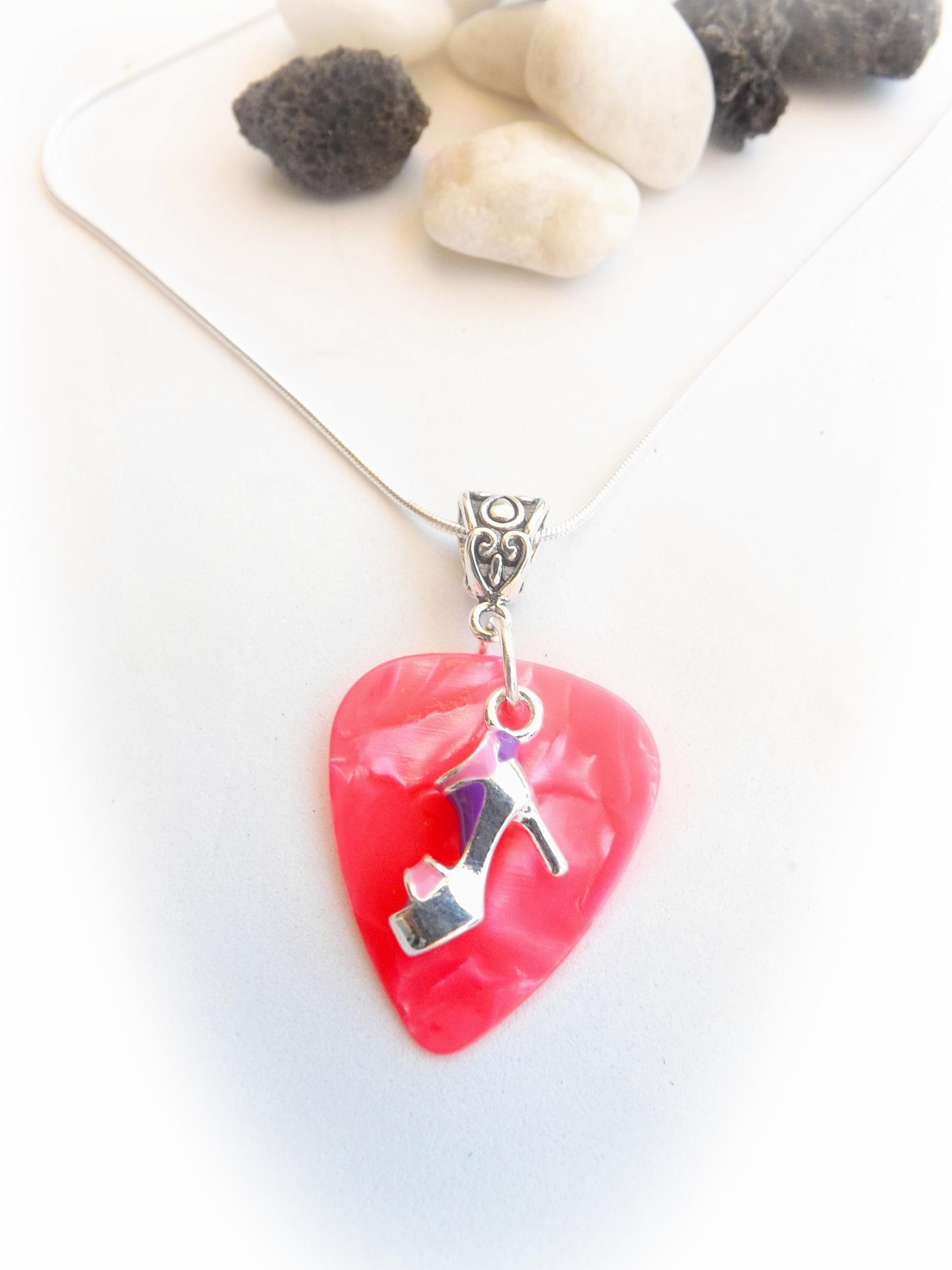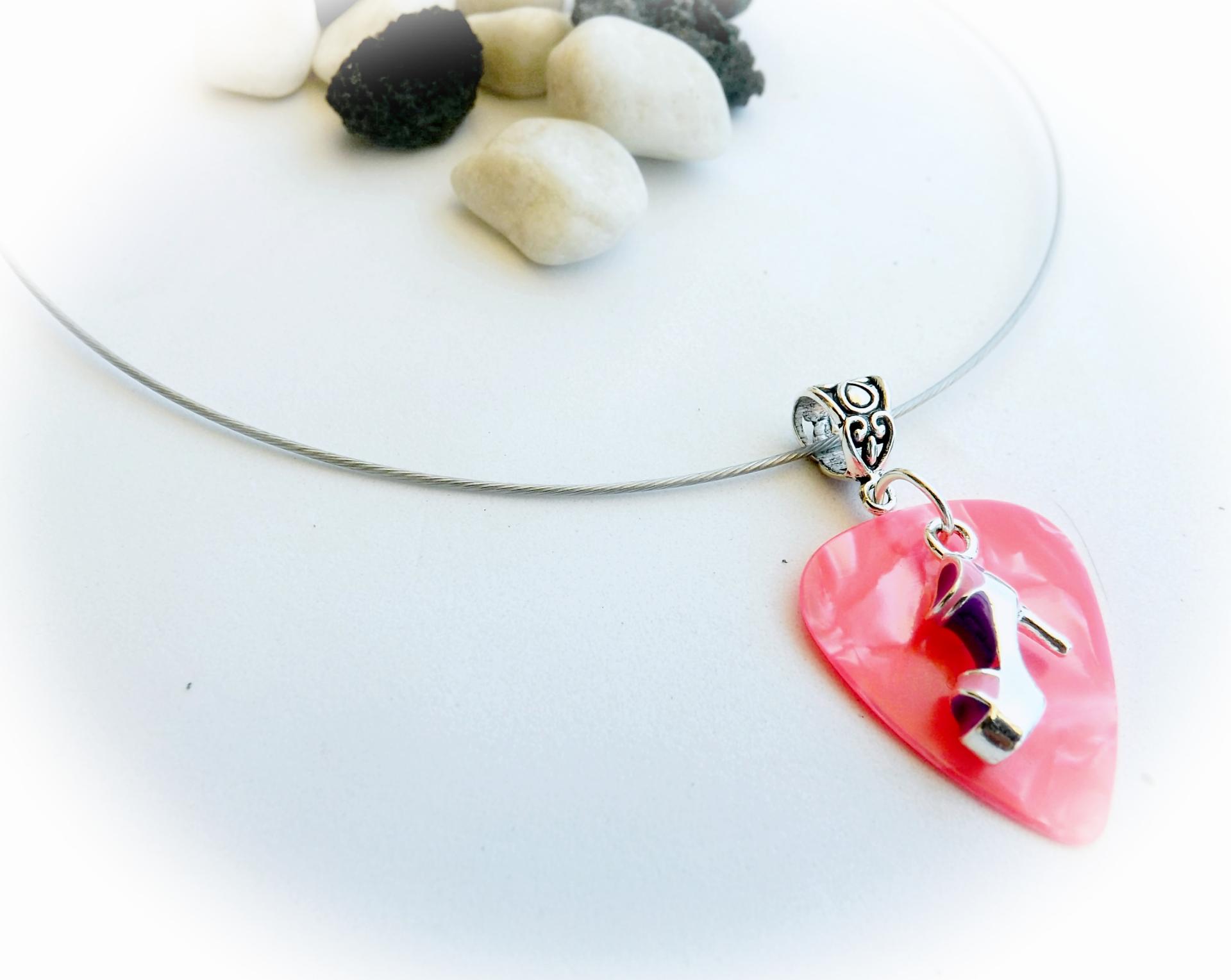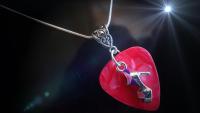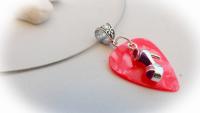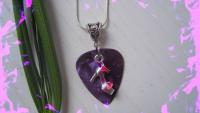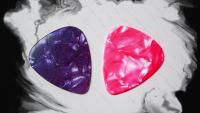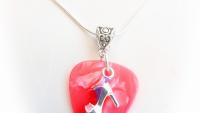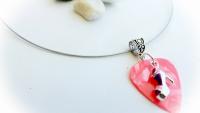 Pink & Purple Shoe on Guitar Pick Necklace
Pink & Purple Shoe on Guitar Pick Necklace
Are you ready to "Dance The Night Away"?
Here we have chosen a very detailed 3D pink and purple shoe and then we have added a guitar pick in a choice of purple or pink which compliment the shoe nicely!
choose whether you prefer your shoe on a snake chain (with a choice of length) or our 18" stainless steel cable cord in silver.
We love to tailor our pieces at "MJO" so you can choose this funky pink and purple shoe on a pink pearl or purple pearl pick.