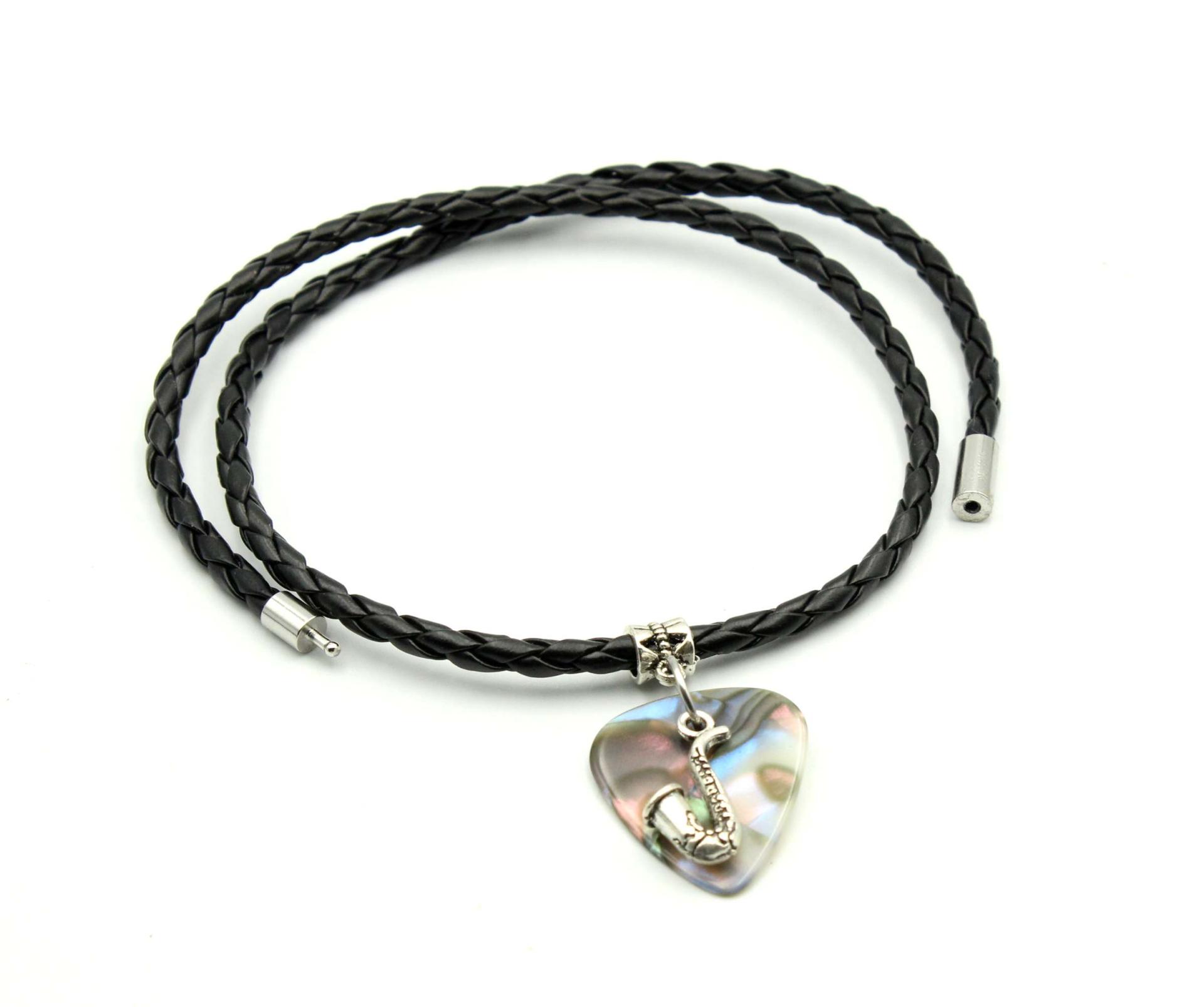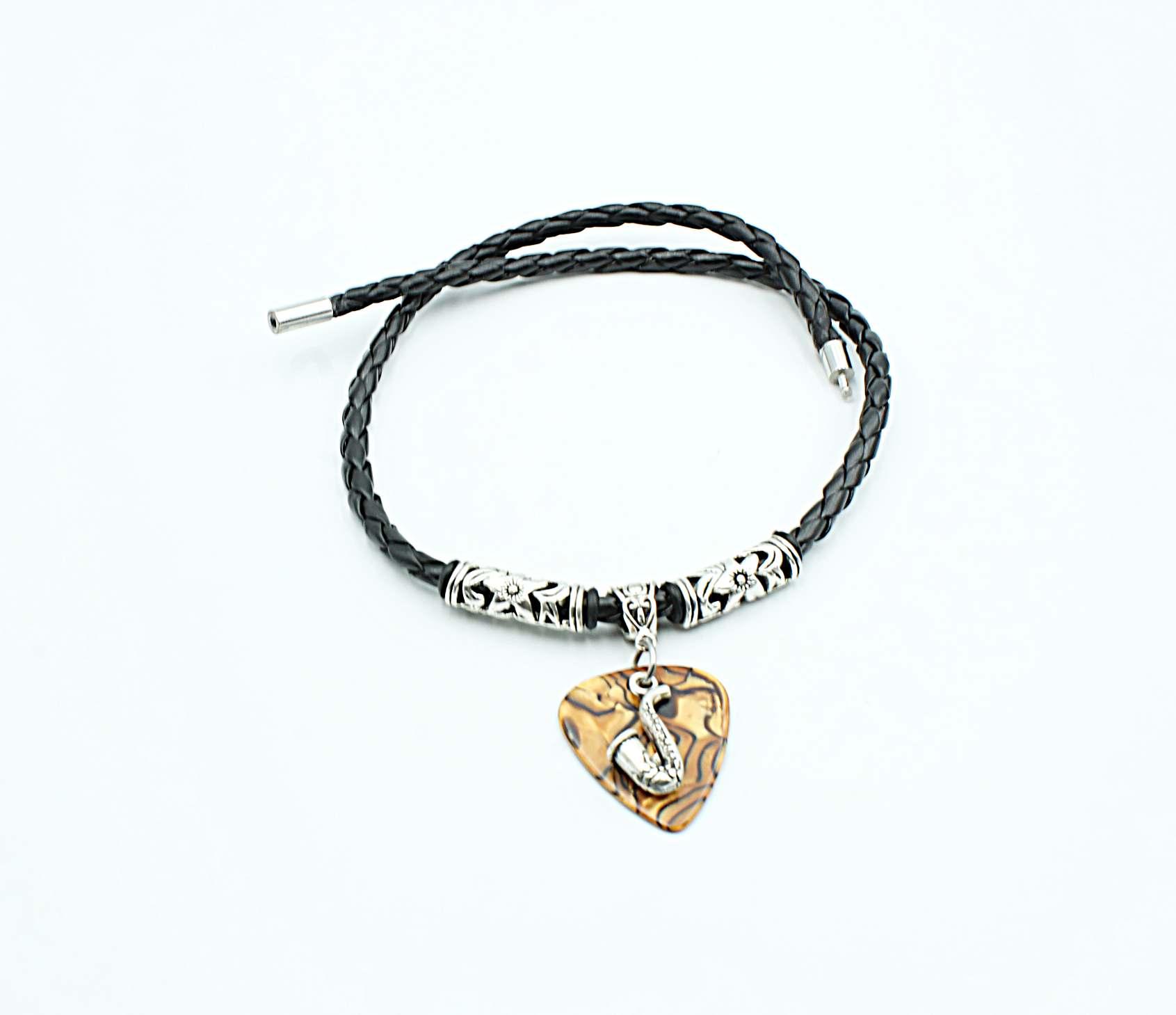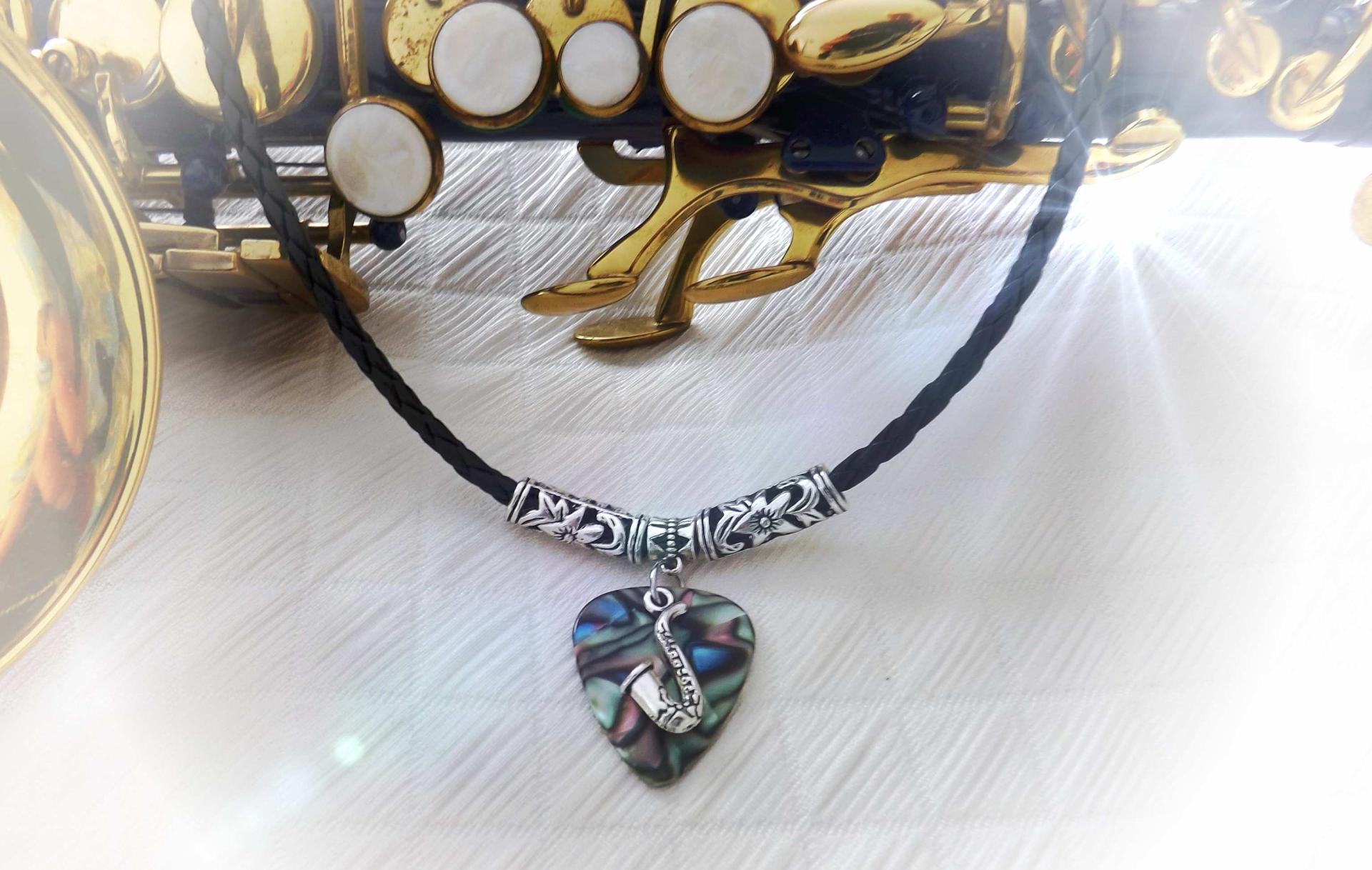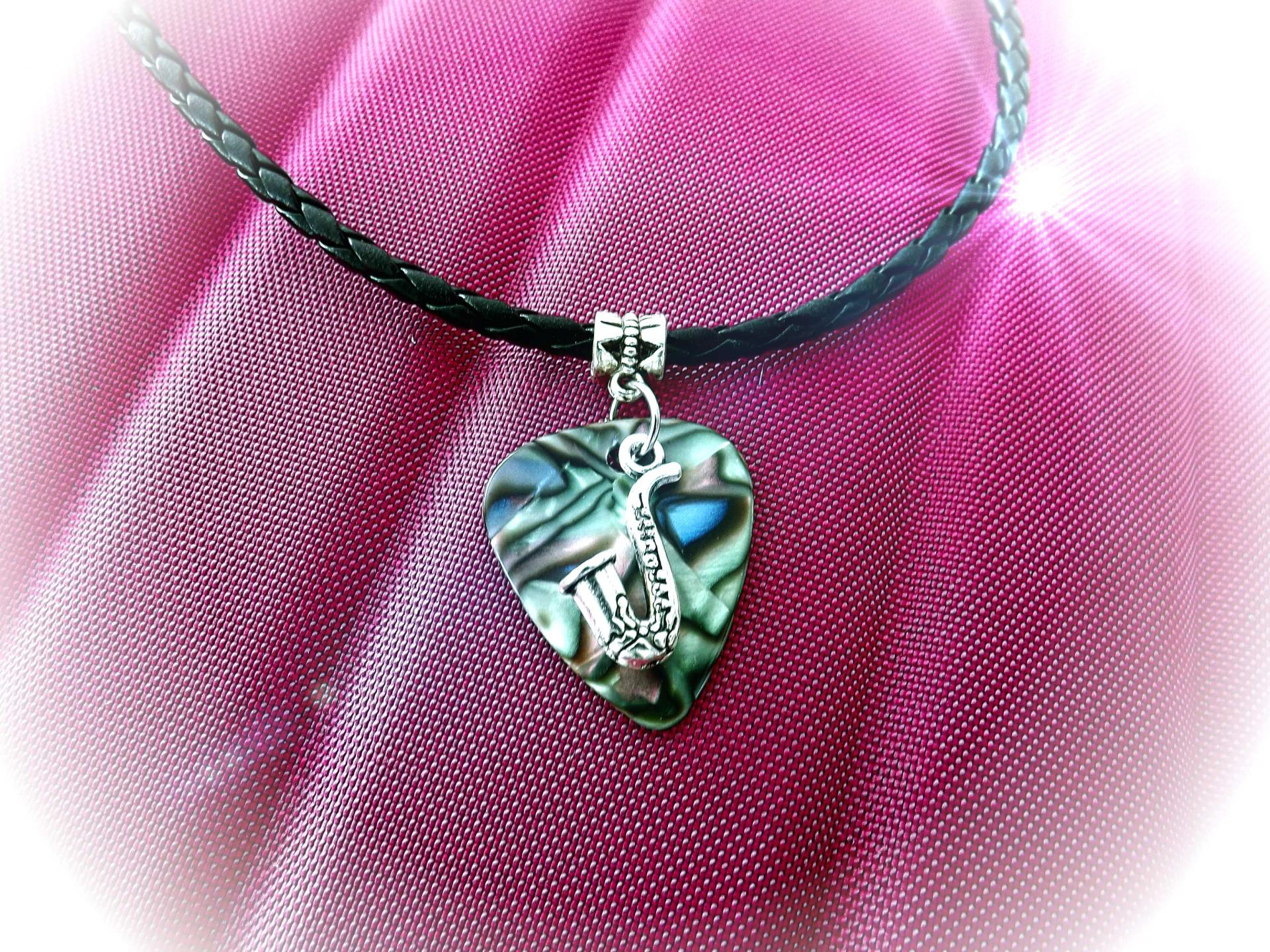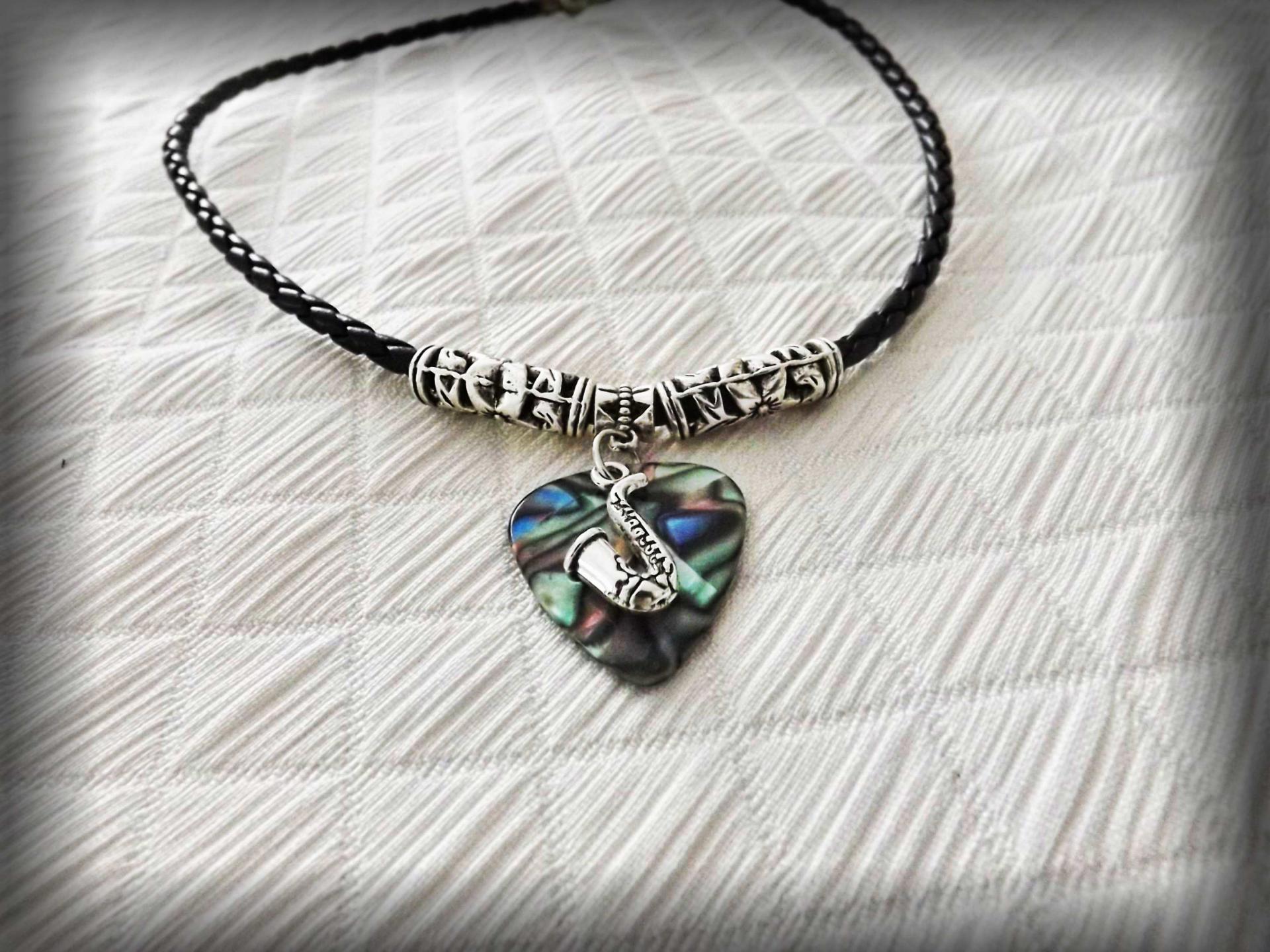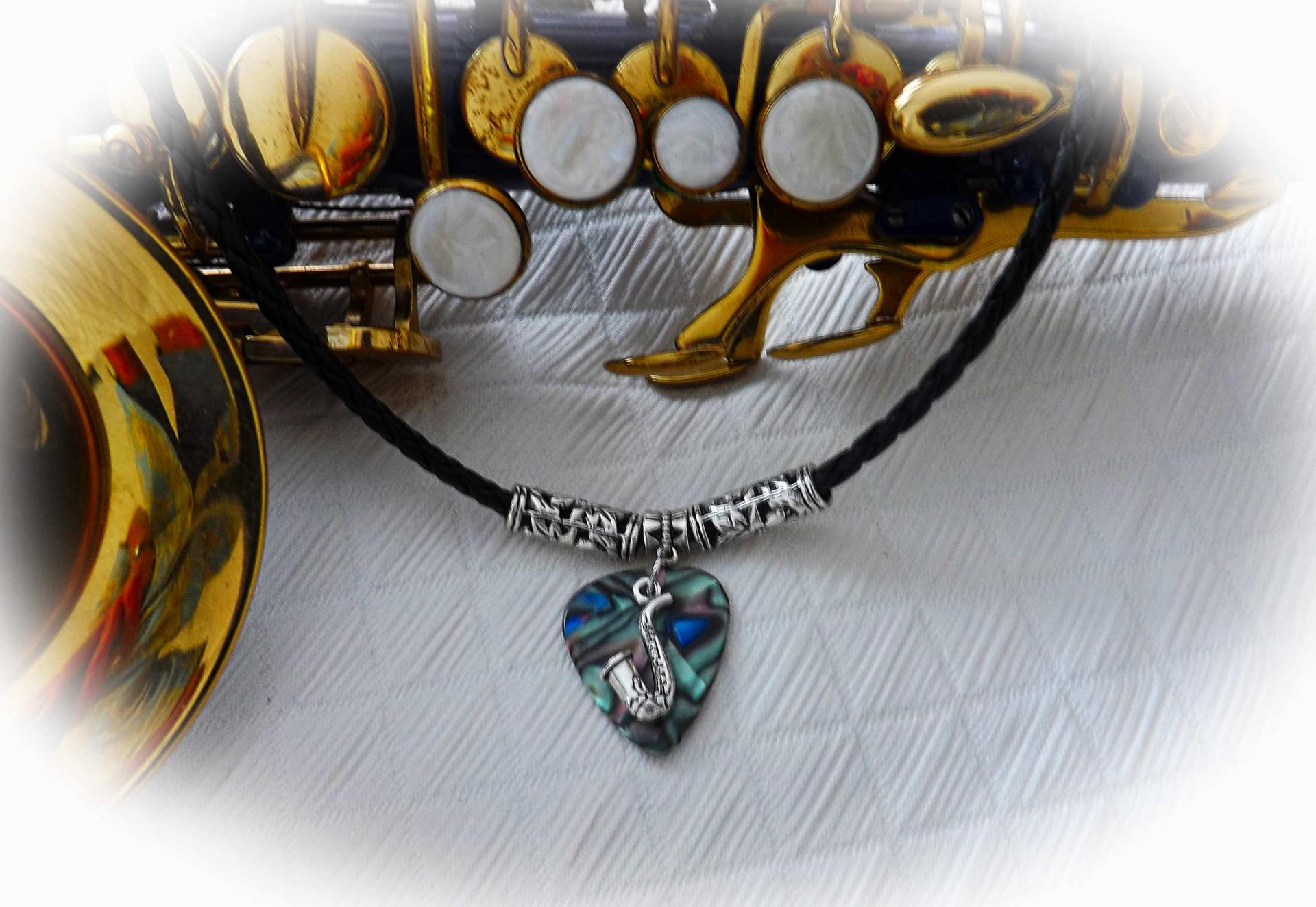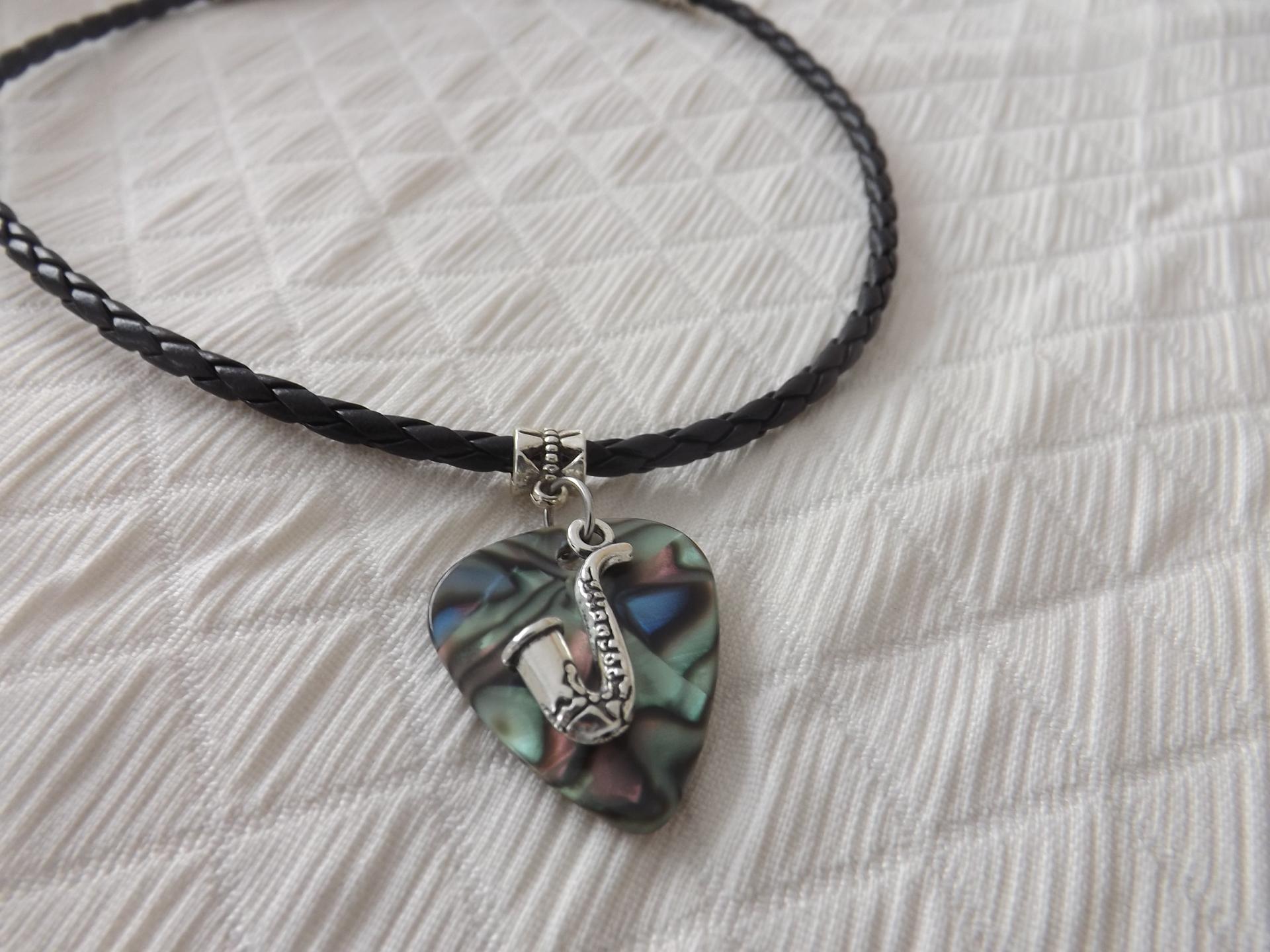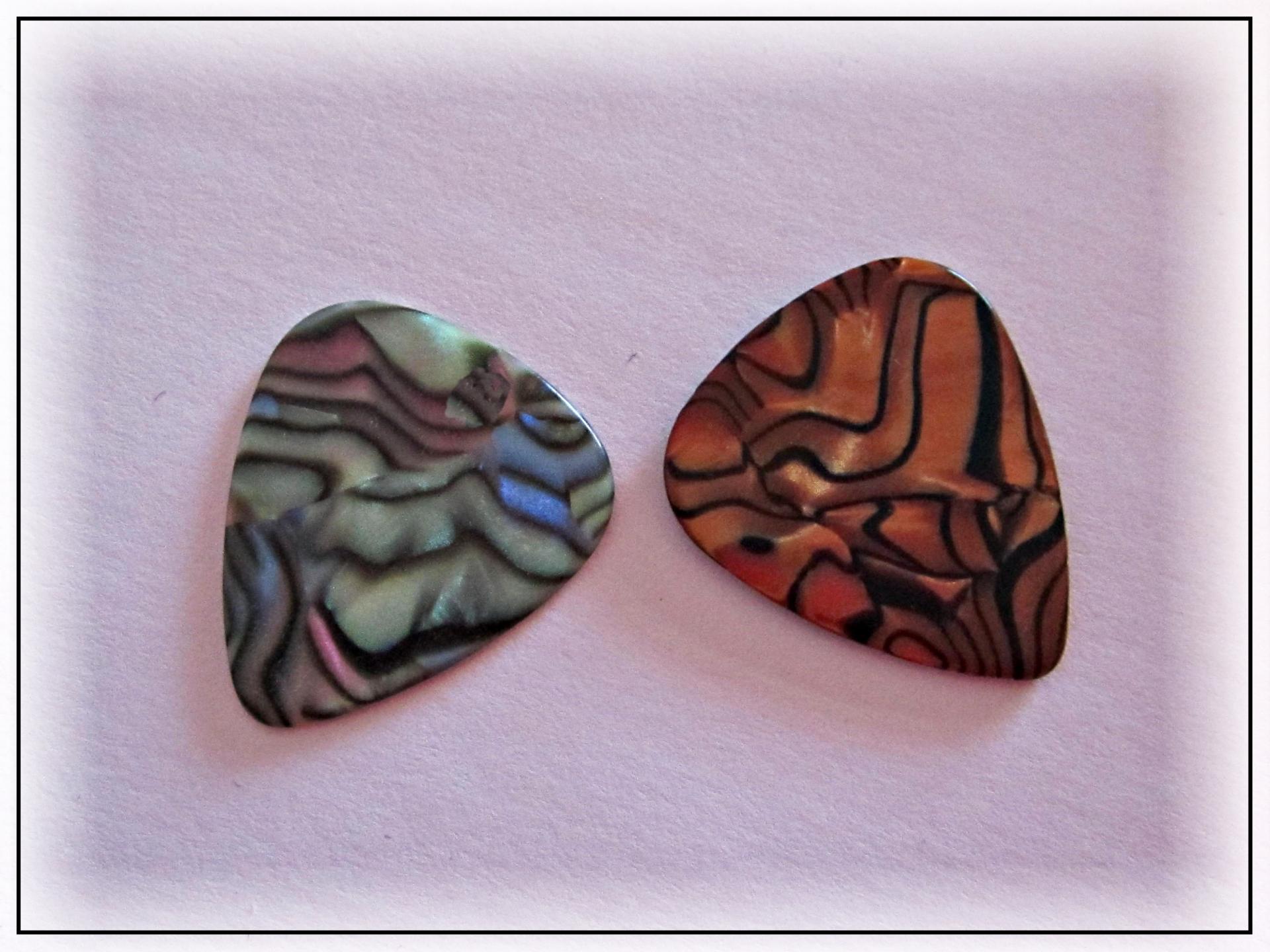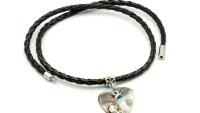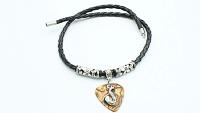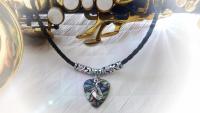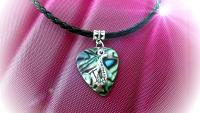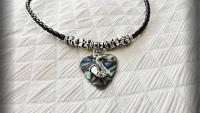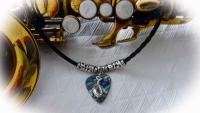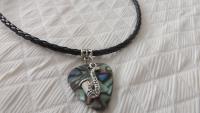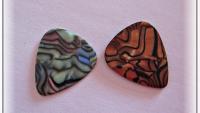 Saxophone Choker Necklace on Seashell or Bronze Guitar Pick
Saxophone Choker Necklace on Seashell or Bronze Guitar Pick
Pure "Funk"!  This sax choker necklace was designed by Chrissie C, a sax player herself and she wears this piece with great pride!
Any musician loves to show their passion for music and this is a great way of declaring this passion with one of our guitar pick choker necklaces.  
This piece is pictured with a sax but we craft up many different instruments from French Horns to Mircophones so do check out all our pieces!
The cord is a faux leather 4mm braided cord with solid clasps and you can choose your length from our options. and you can also choose whether to wear this piece simple or with our "Funky Tubes" for a more dramatic statement!
You can also choose from our Seashell colour guitar pick or you may prefer our Bronze colour!
This piece is crafted at approx 48cm but if you prefer a different length please indicate at time of order.  Some people with smaller necks or our ladies may prefer a 44cm cord!
If you prefer to wear your sax on a chain or suede cord, just send a message to Chrissie C and get her to craft up something bespoke for you - 
Keep Music Live!  These images were taken with Chrissie's "Purple Rose" Soprano saxophone and Yahaha YAS 62 Alto Sax.