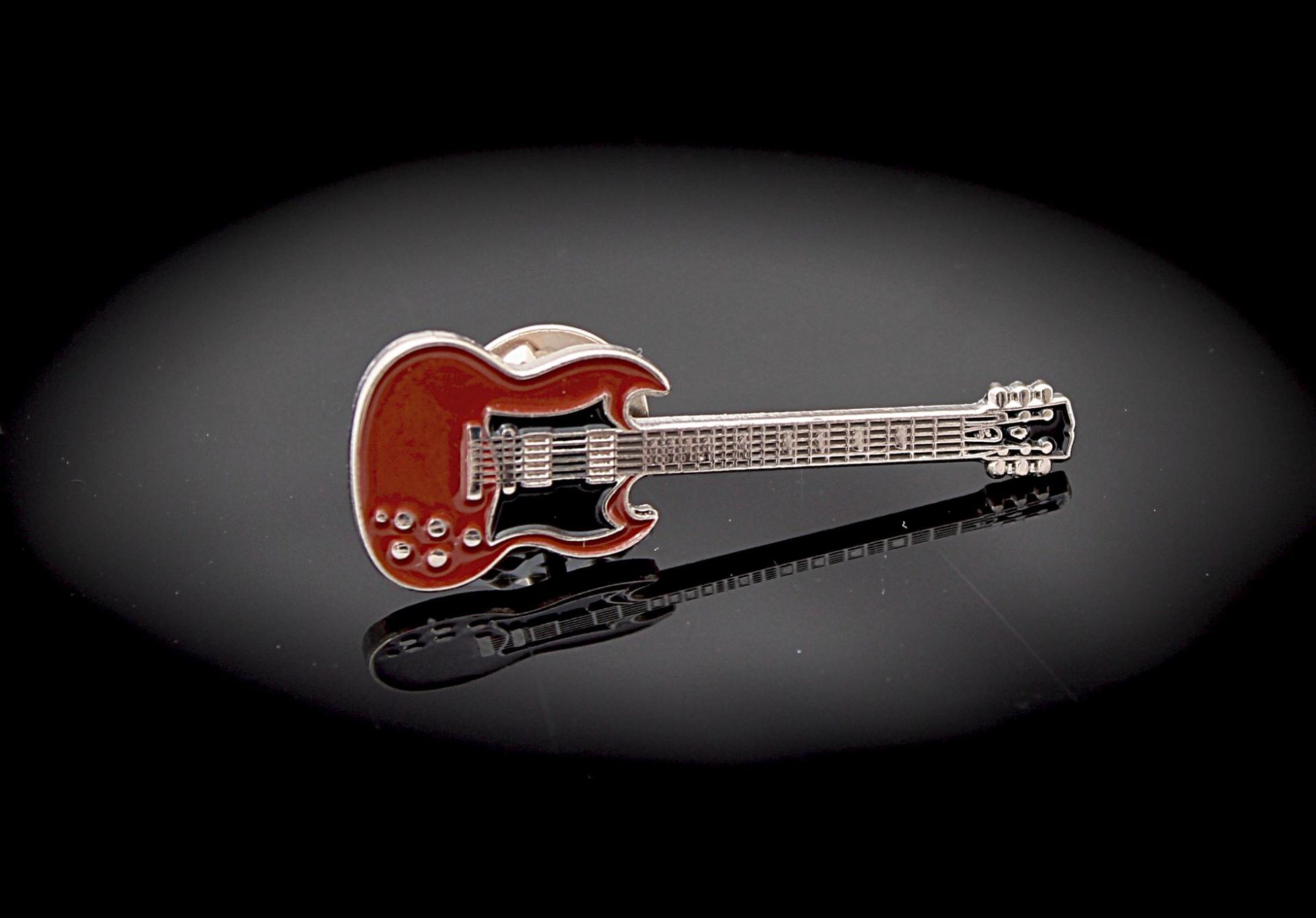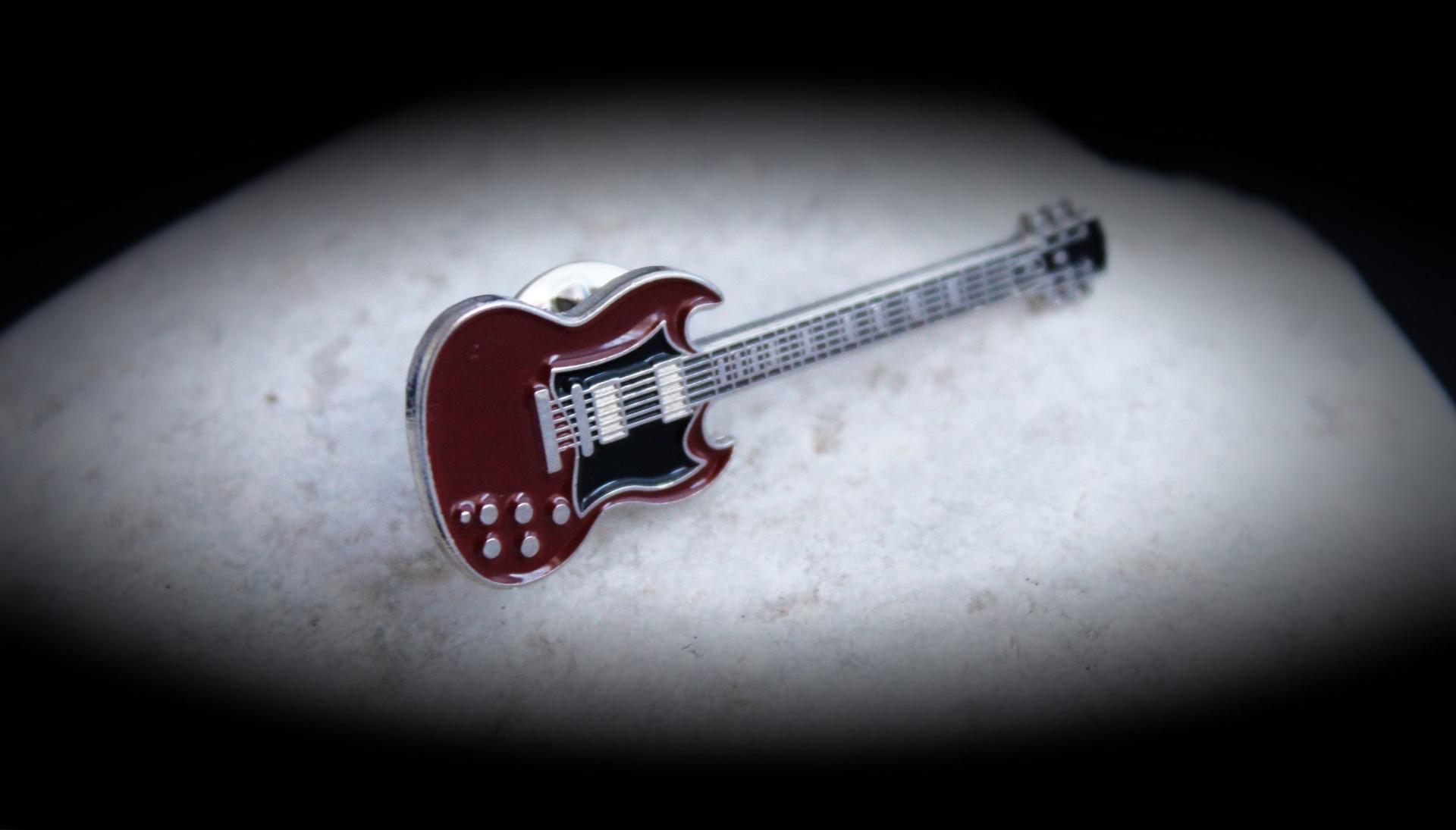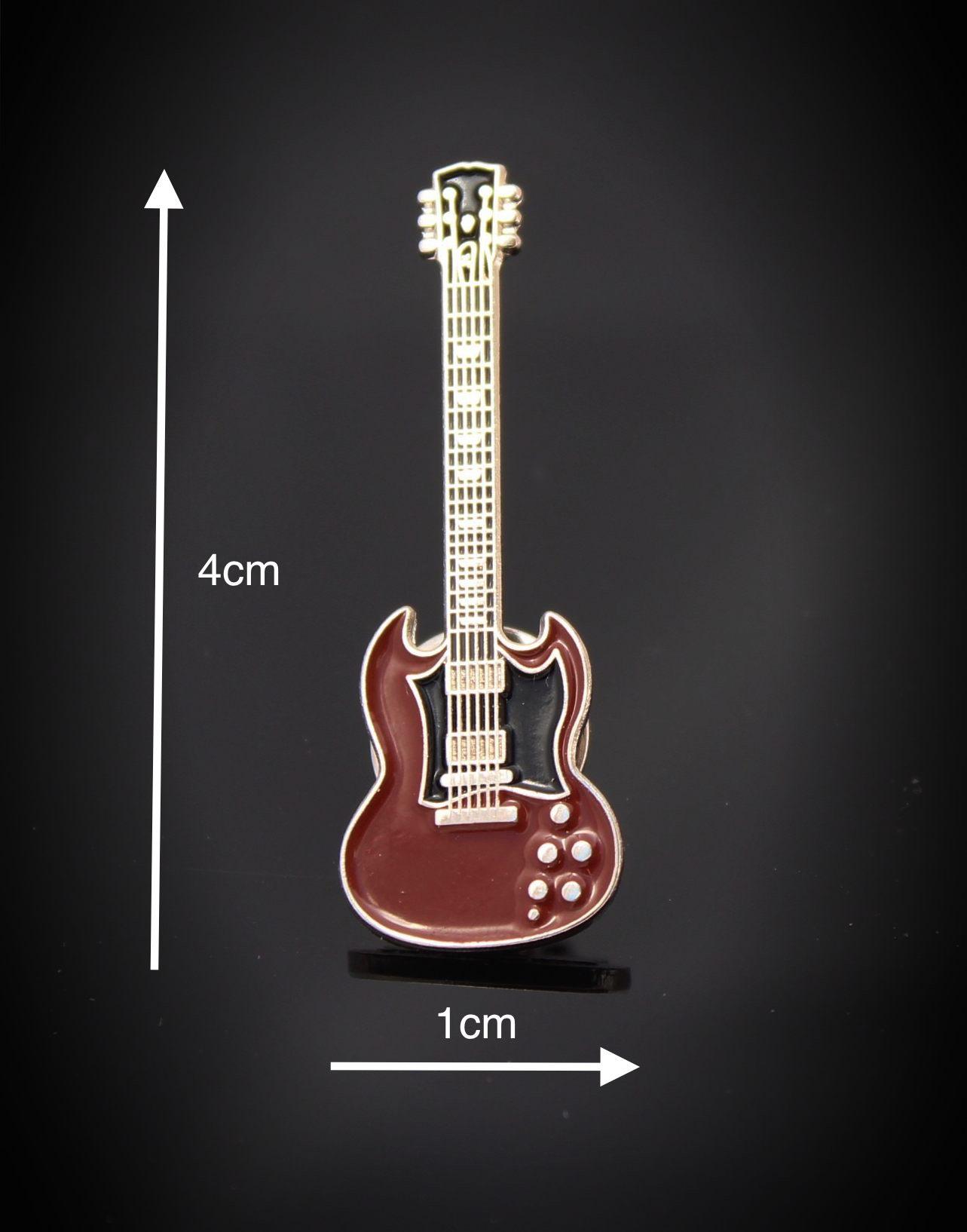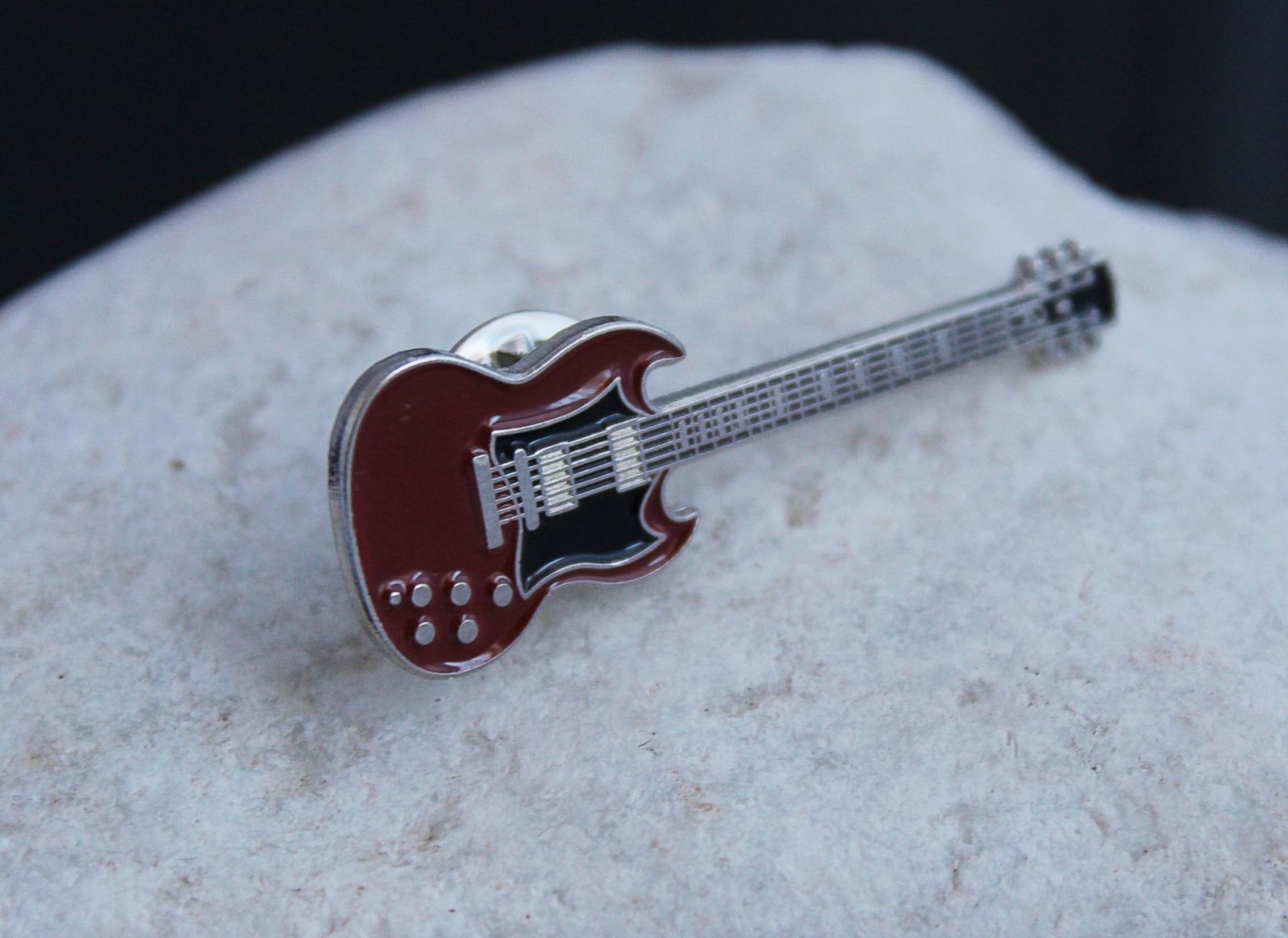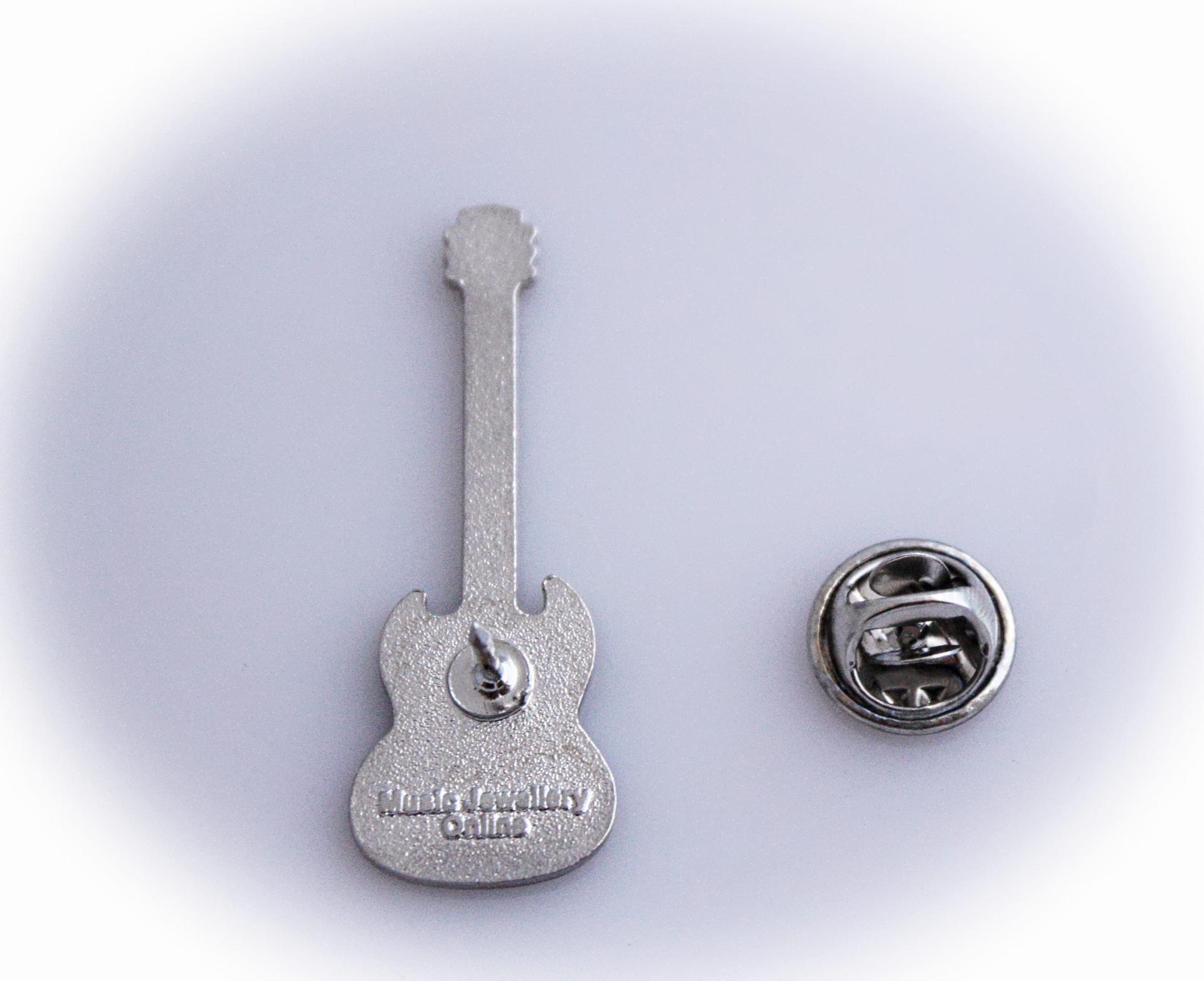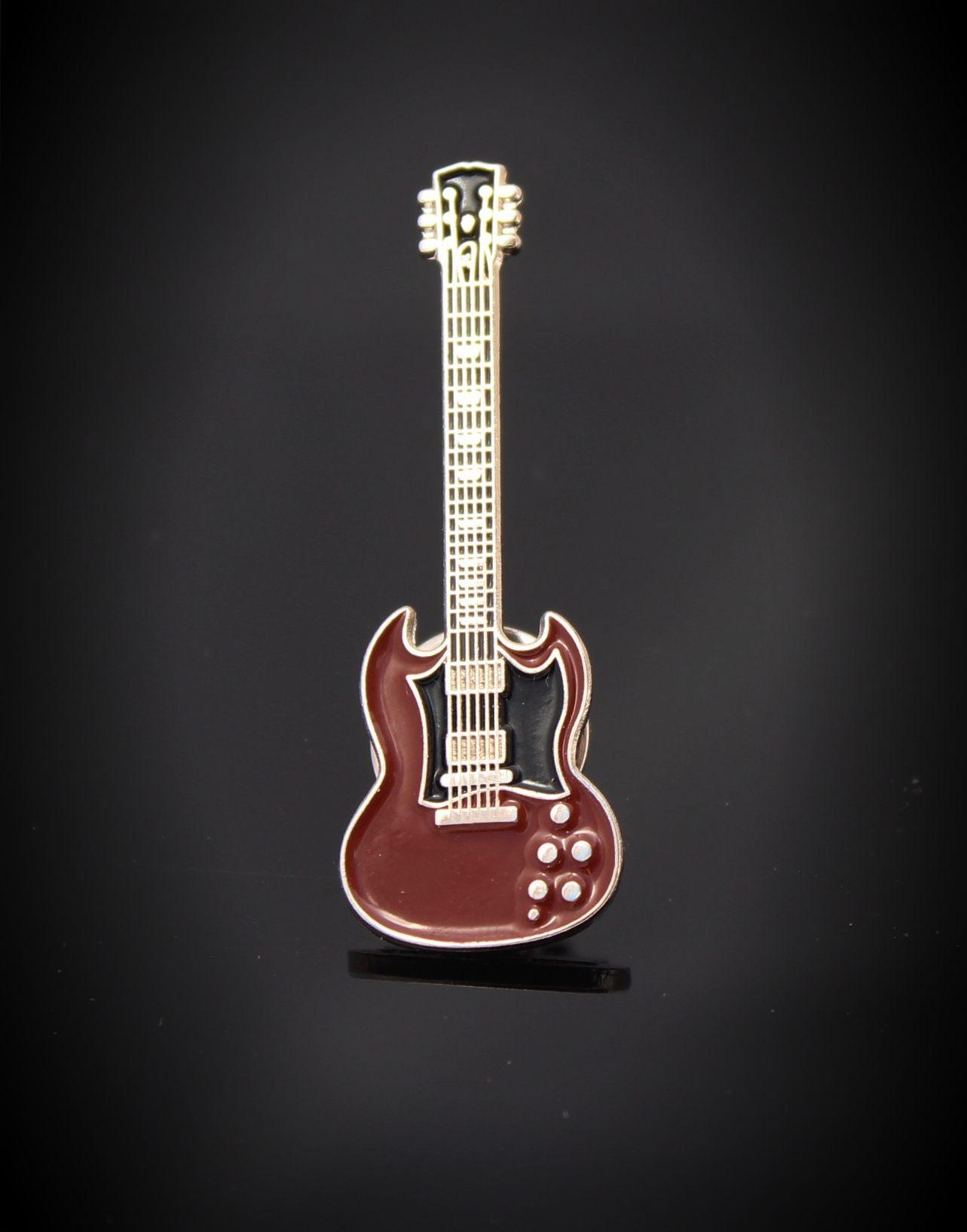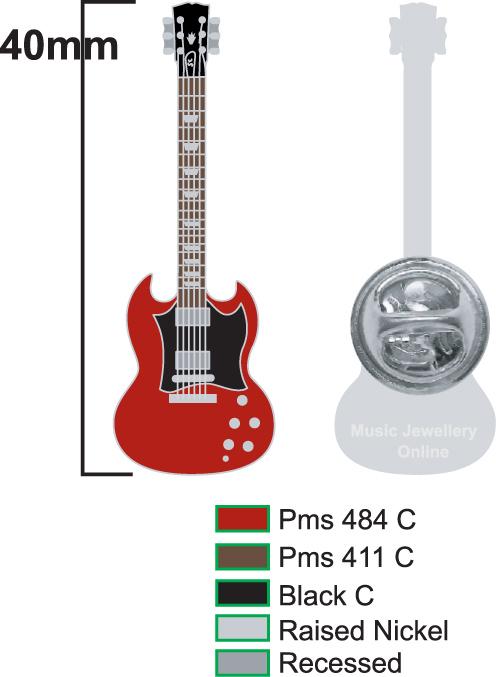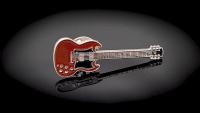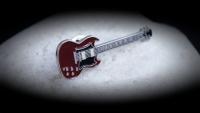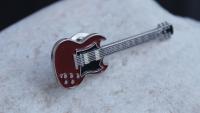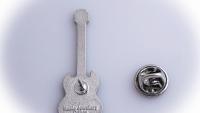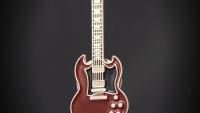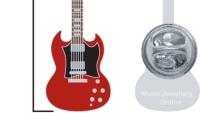 SG Style Guitar Pin Badge - Cherry Colour
SG Style Guitar Pin Badge - Cherry Colour
Chrissie C loves detail!  
You will see our pin badge in its design stages in the images
The reverse of your pin features our "Music Jewellery Online" etching.
Ray the "guitar man" in our business is responsible for the guitar designs!
Pins are crafted in a soft enamel and baked hard with a nickel plating.
---
The SG is a  solid body electric guitar model that was introduced in 1961 and remains in production today with many variations on the initial design available. 
Your pin badge is approx 4cm x 1cm and looks great on any clothing, guitar straps, tie, hat, waistcoat - anywhere you can pin!
The perfect gift for any guitarist, musician or music lover!
*We have used "macro mode" to show the intricate detail of this Gibson SG pin badge.