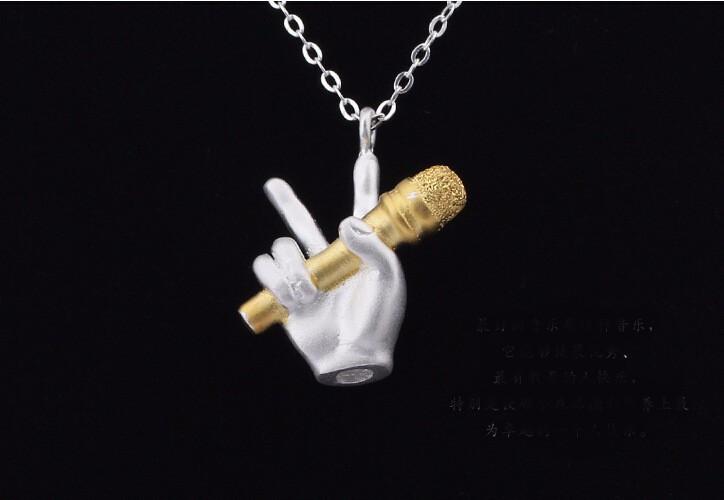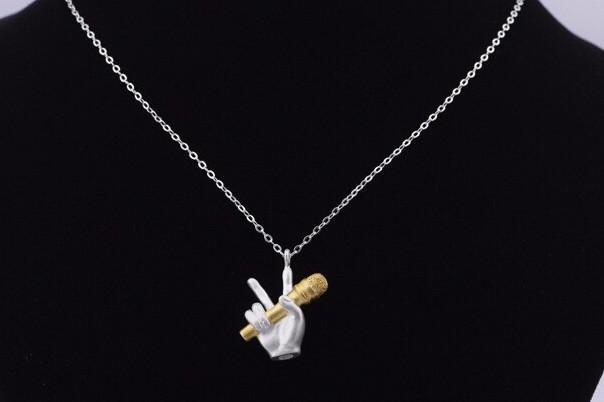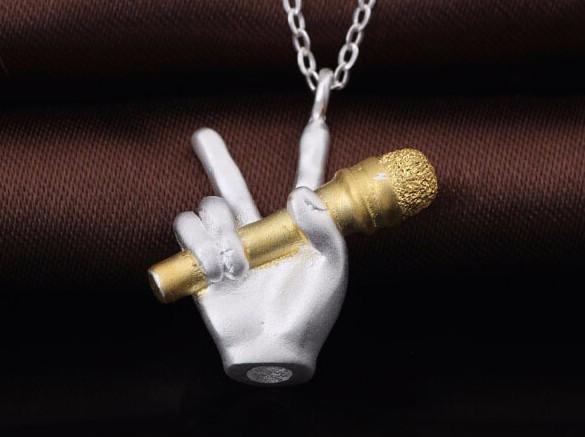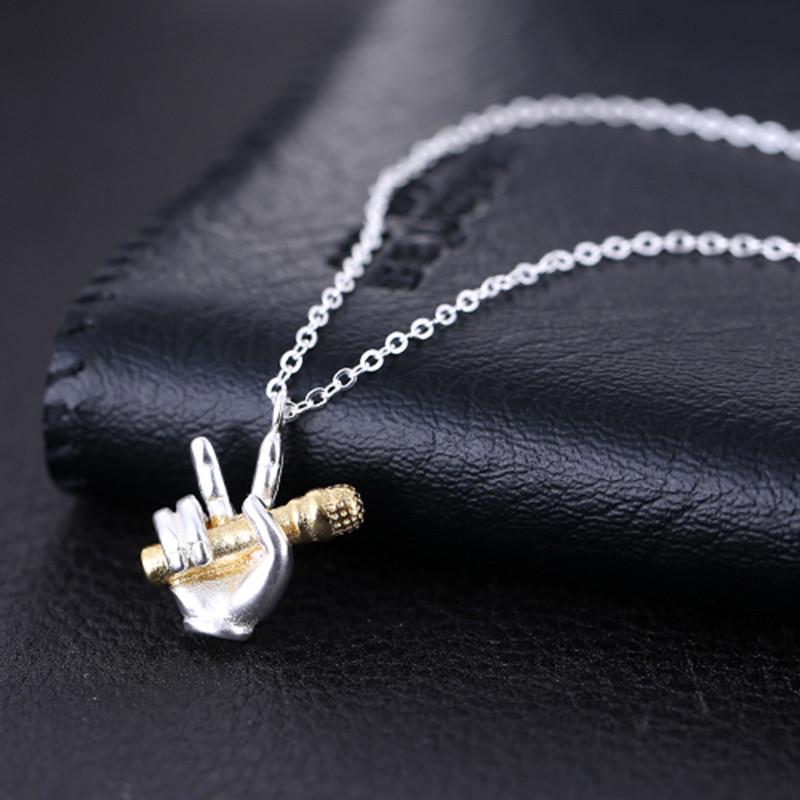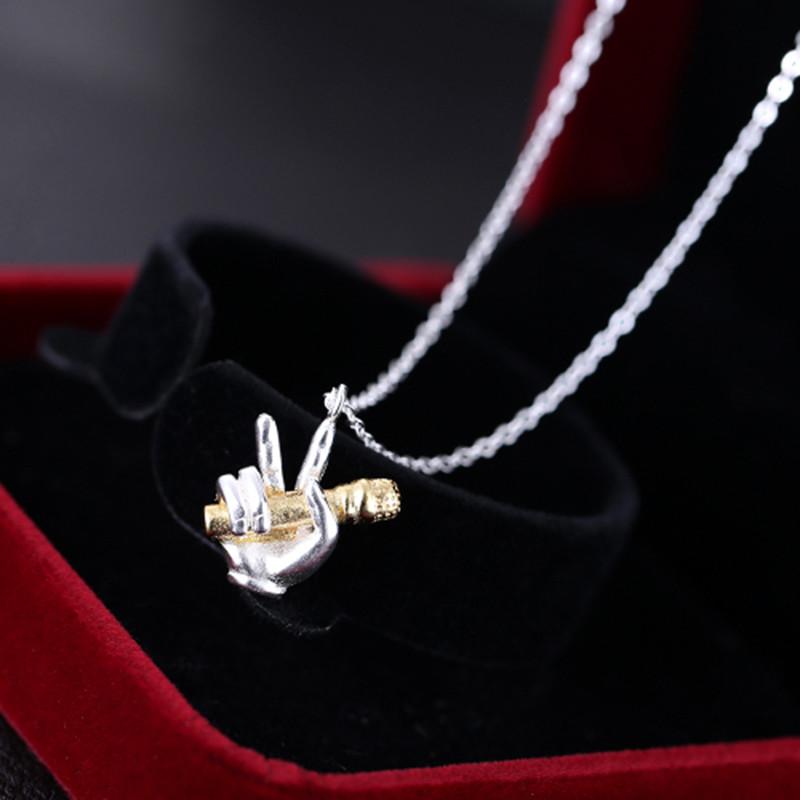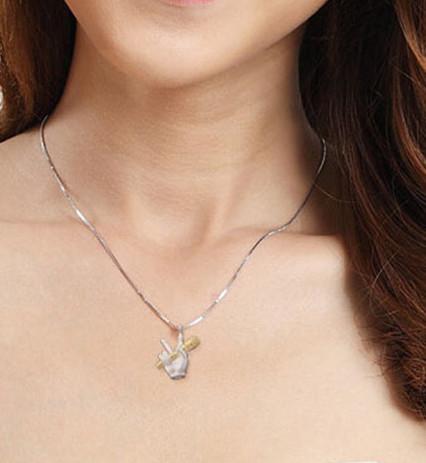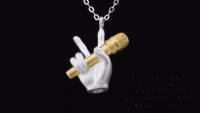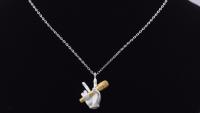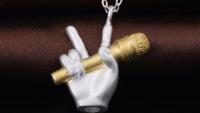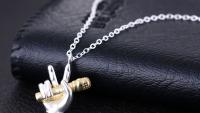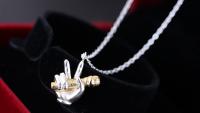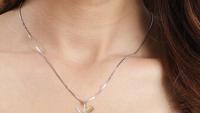 Silver Hand Microphone Necklace - Unique Style Microphone Jewellery
Silver Hand Microphone Necklace -  Unique Style Microphone Jewellery
Fabulous and funky white/silver hand holding a gold microphone necklace on a link chain.
Fabulous and delicate piece that is quite unique in styling!  This would suit the singer who wears more delicate jewellery.  
This necklace can be worn either way around as the hand holding the microphone is 360 degree.
Amazing gift for any vocalist, singer, or music lover.
Approx 1.2cm high
The link chain is 42cm with a 3cm extender.