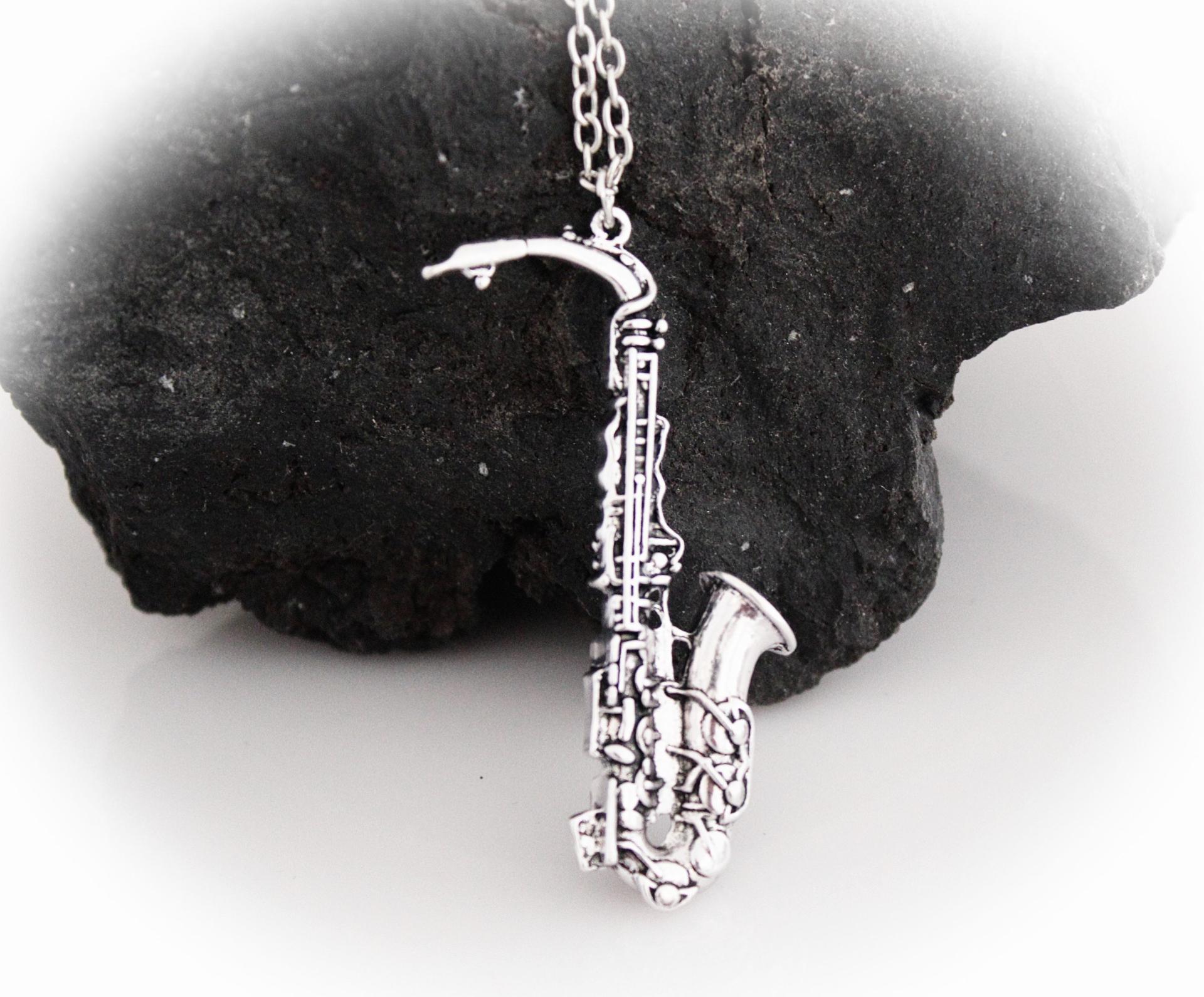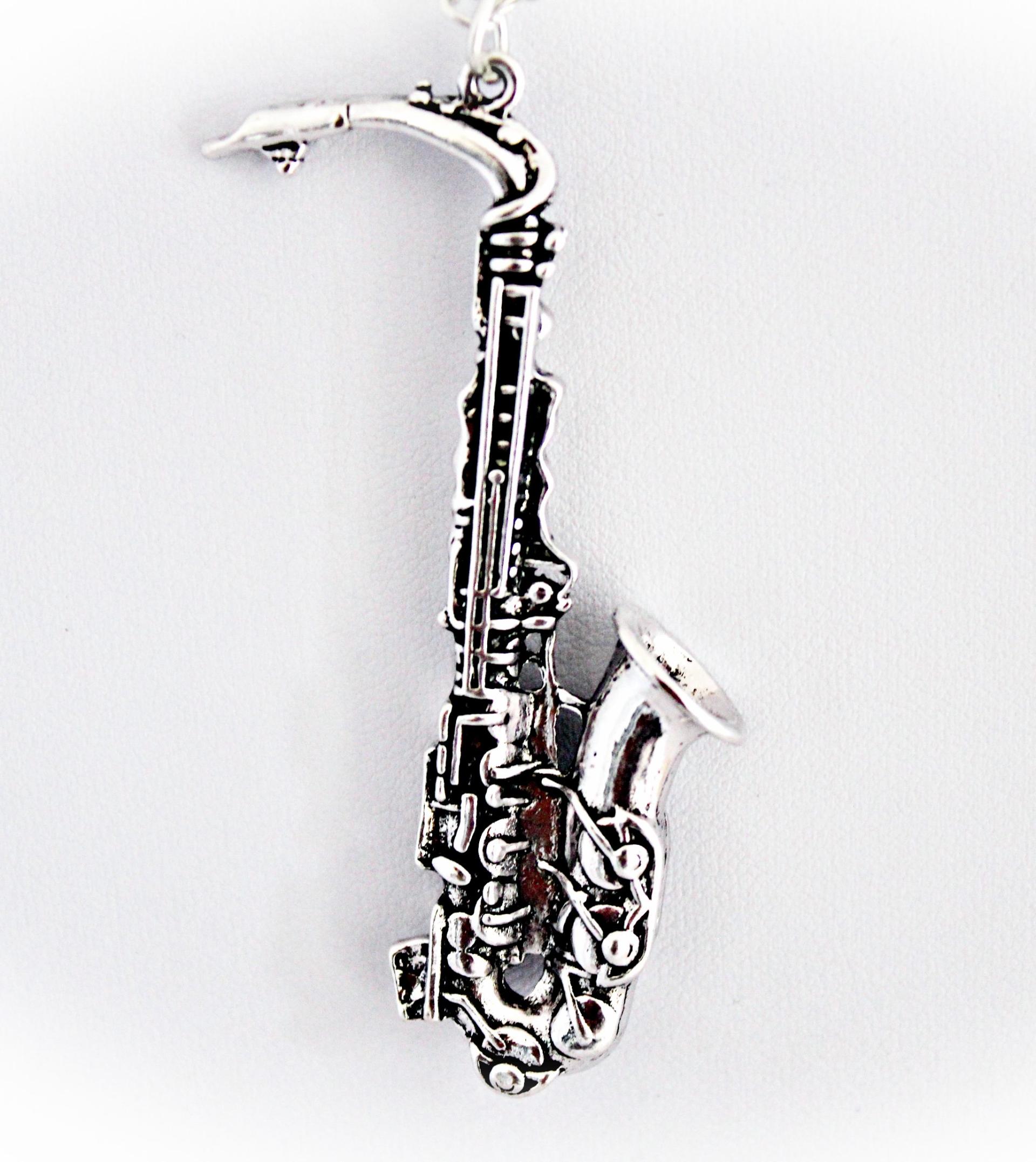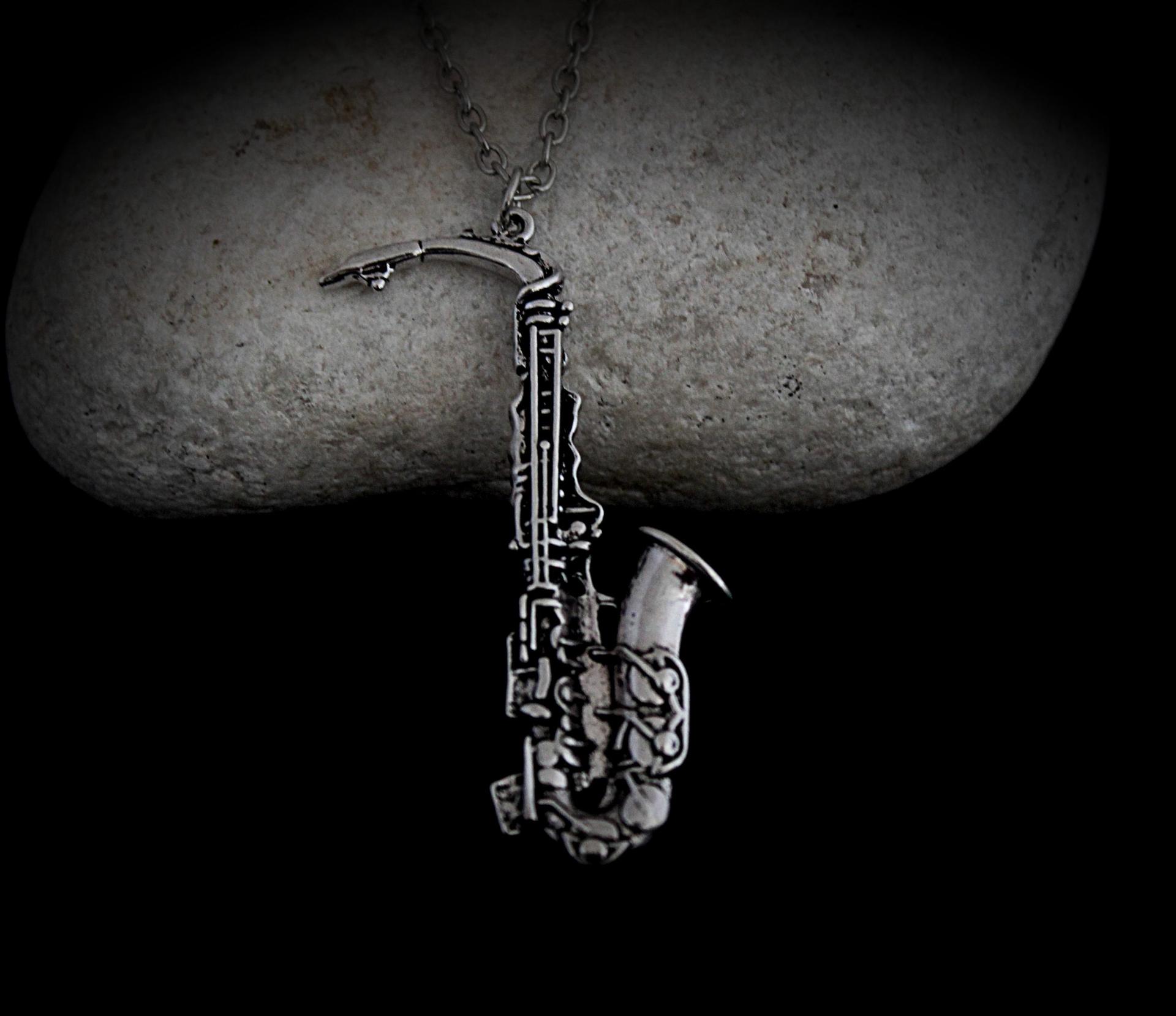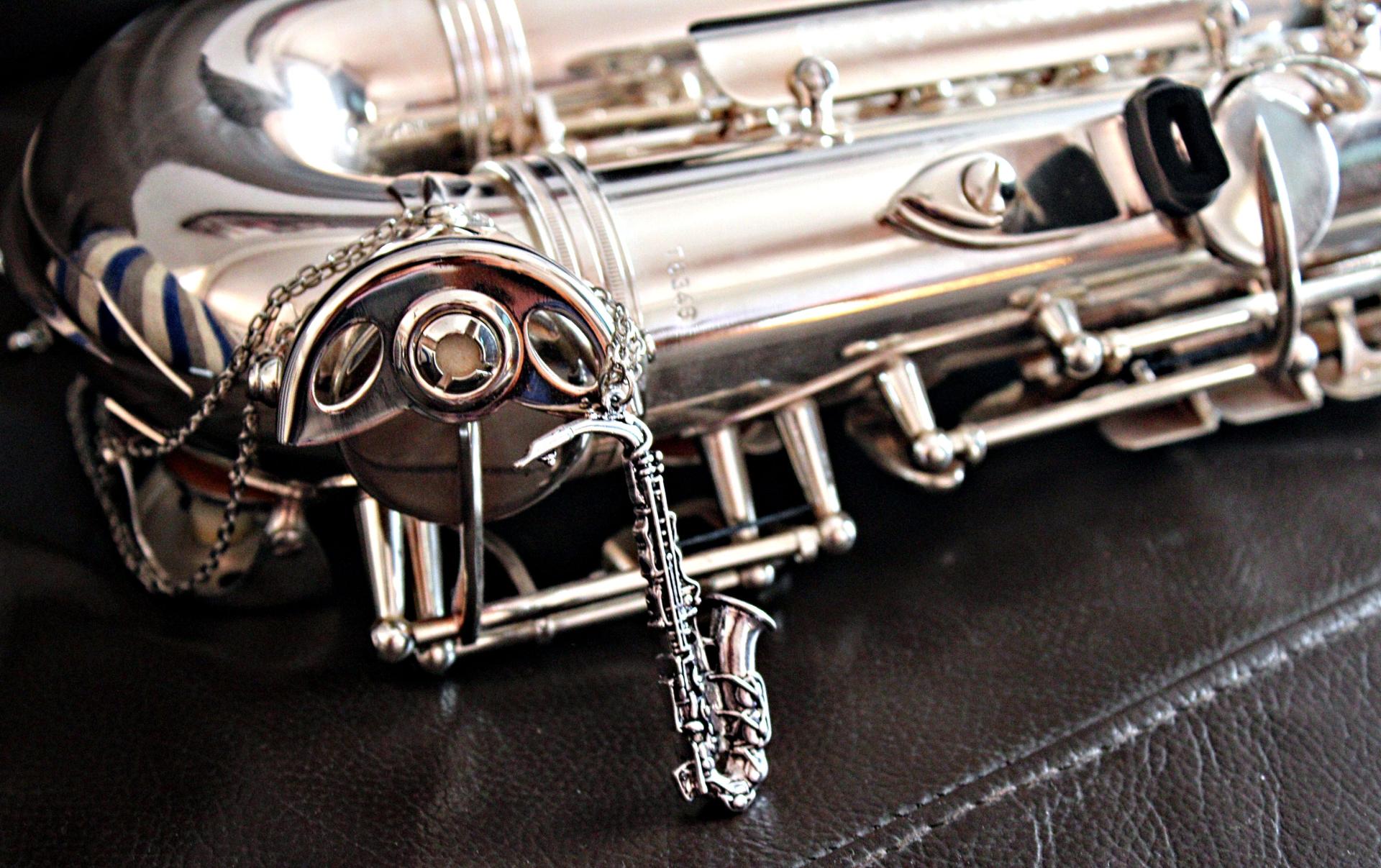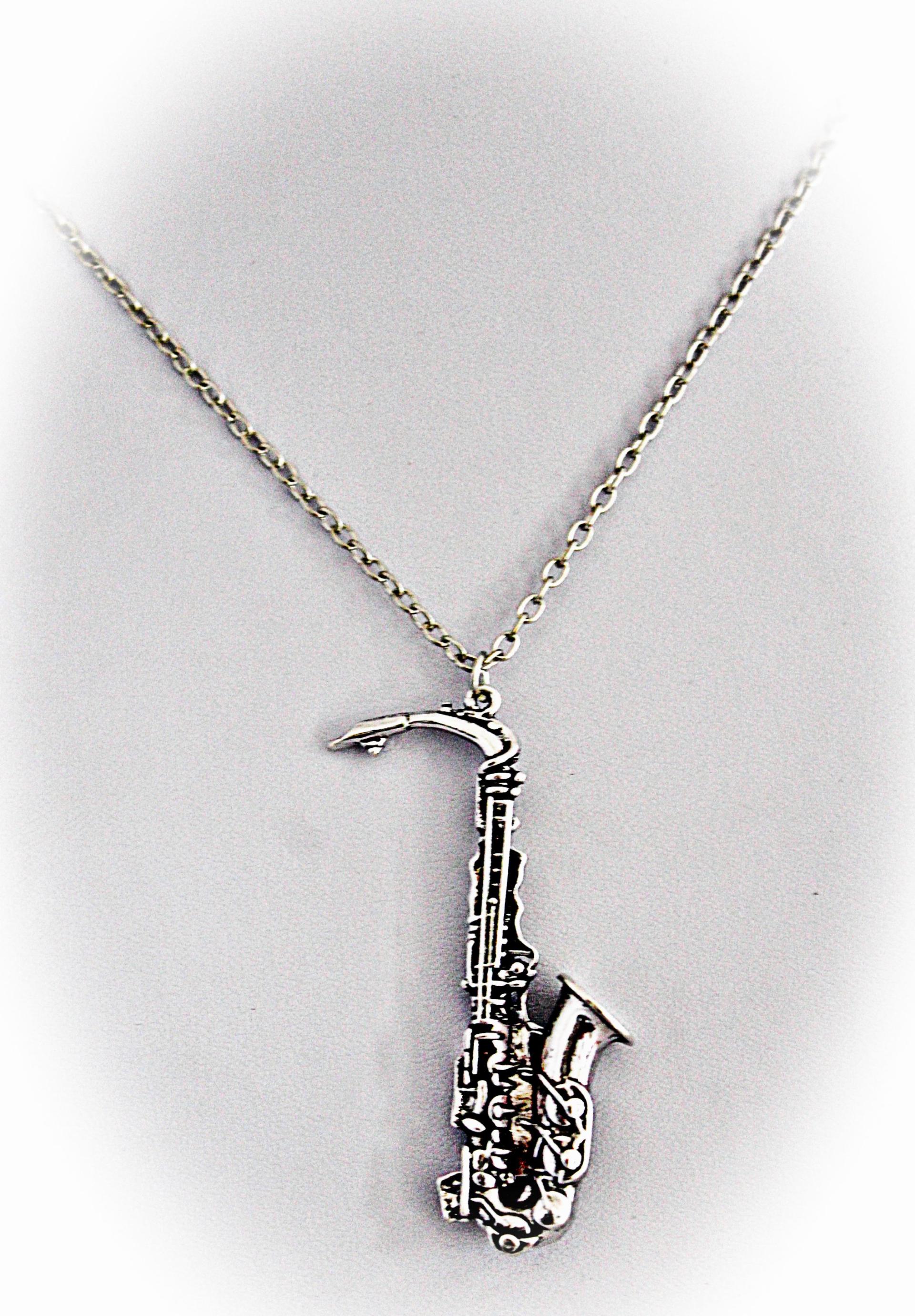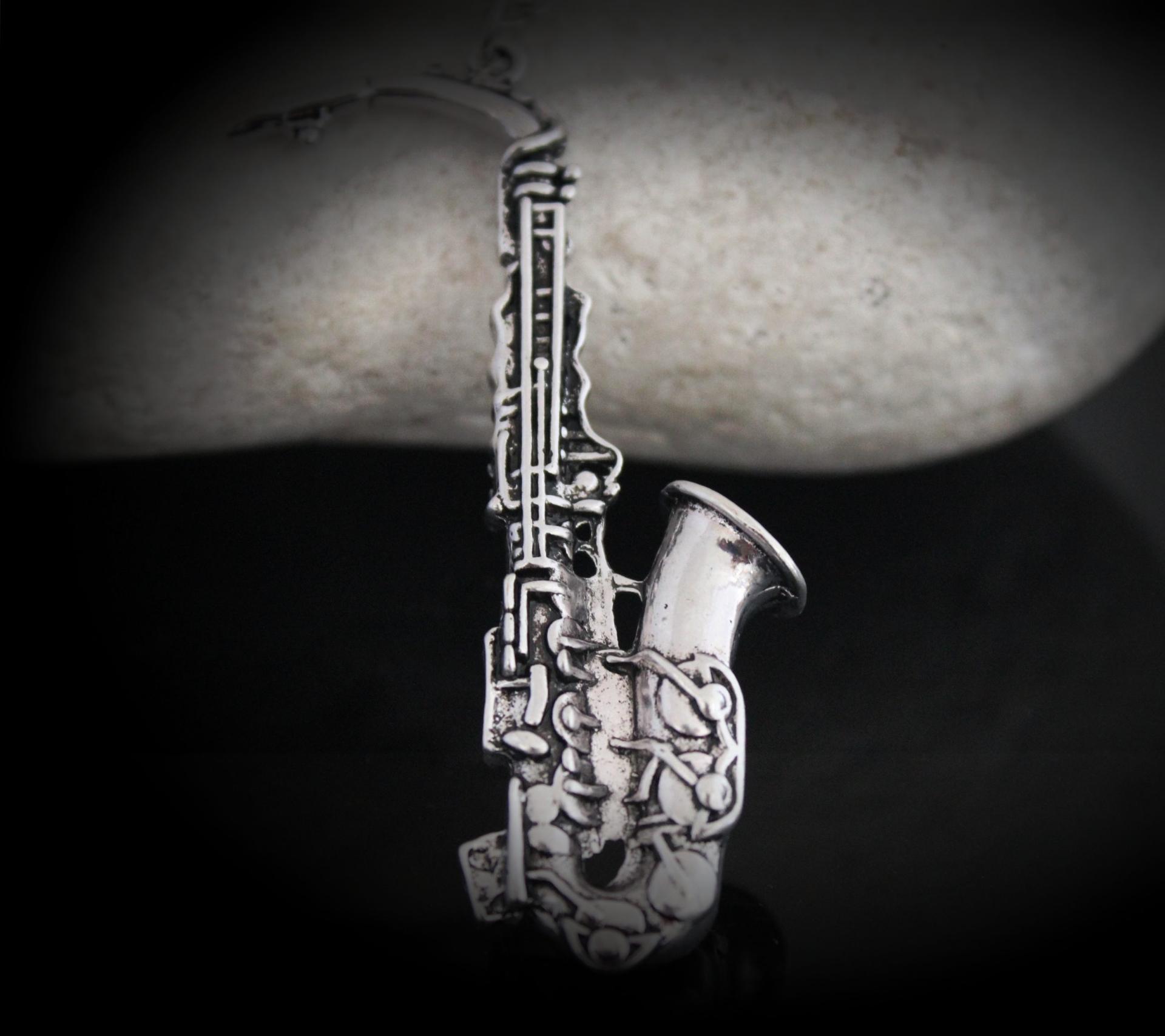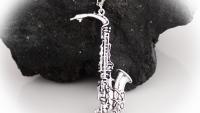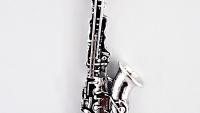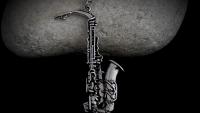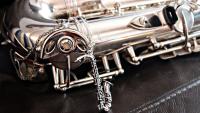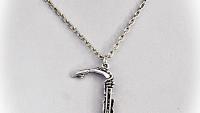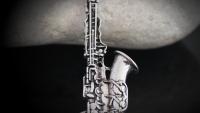 Silver Saxophone Necklace Vintage Style
Silver Saxophone Necklace Vintage Style
A fab silver saxophone replca in a vintage style.  This sax pendant is a large 7cm and features intricage detail on both sides so is not a flat back piece of jewellery!
The keys are authentic looking and as a sax player Chrissie C has given this piece a thumbs up!  She wears both the silver and our vintage gold piece regularly!
The sax is a nice heavy piece and hangs from an antique style silver coloured link chain 70cm with a 7cm extender
"Play that Sax" just like Fleur East says in her song!
Your Sax  is crafted in a Zinc Alloy.
Please note the silver Trevor James alto sax in the image is not included with your pendant!!
If you would like a gold sax in the same style, take a peek at our vintage gold sax!