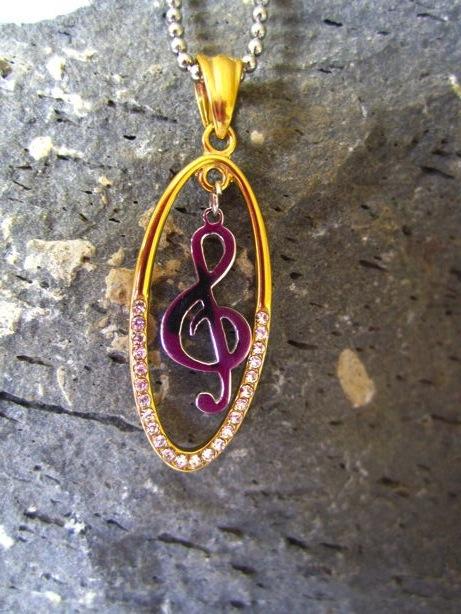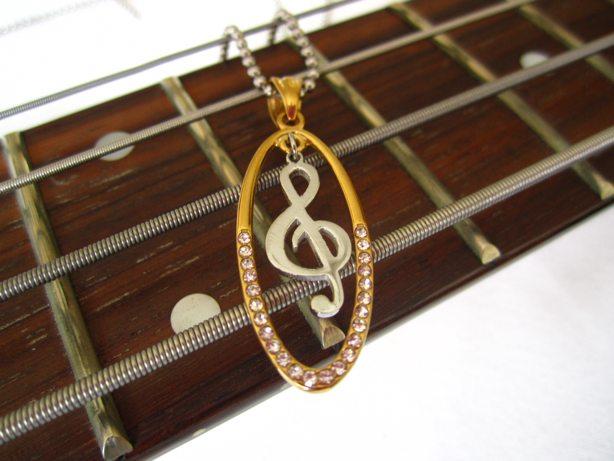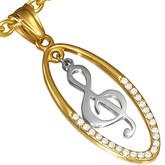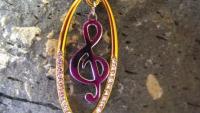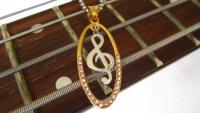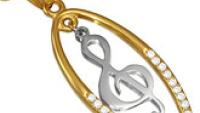 Stainless Steel 2-tone Musical Treble Note Oval Charm Clef Pendant
Stainless Steel 2-tone Musical Treble Note Oval Charm Clef Pendant
This fabulous quality pendant really sparkles with its crystal sparkling stones!  
This is a stunning piece that can be worn to dress "up" or dress down".  The treble clef  hangs lose in the oval to give it a unique "swing"! 
This piece comes on a 52cm black  faux suede cord but can be ordered with a gold  or silver chain. If you choose the cord option but require a different length cord, please message me at time of order.
This pendant is quality 925 grade stainless steel with a PVD coating for durability.
Weight: 3.10 grams (0.10 ounce)

Height: 3.20 cm (1.26 inch)

Width: 1.50 cm (0.59 inch)