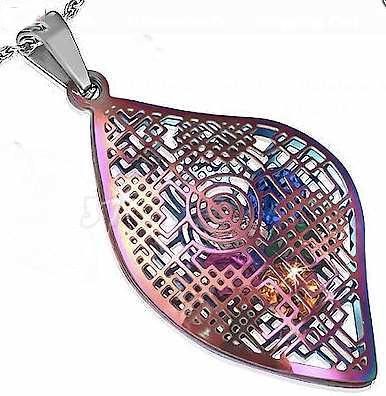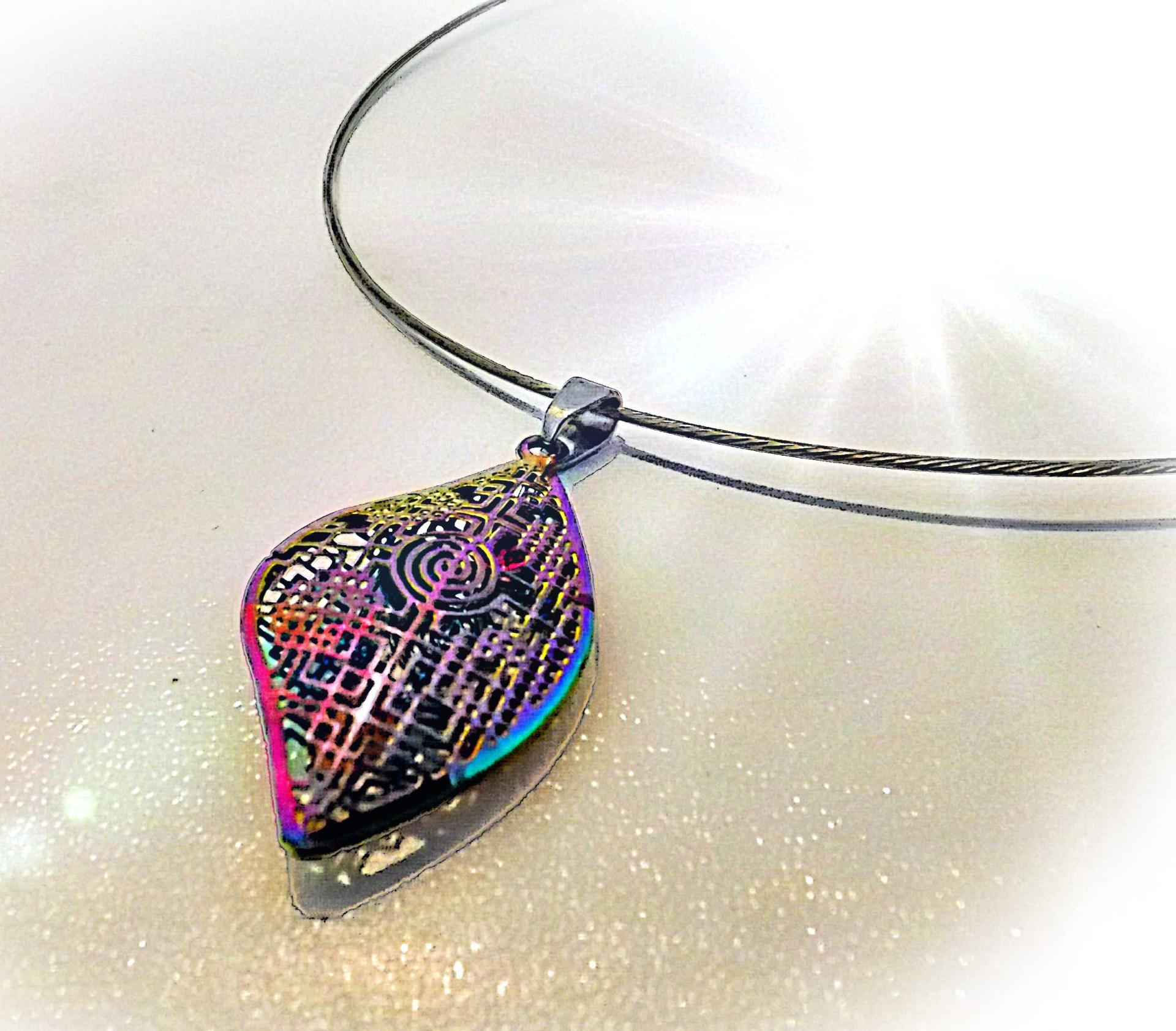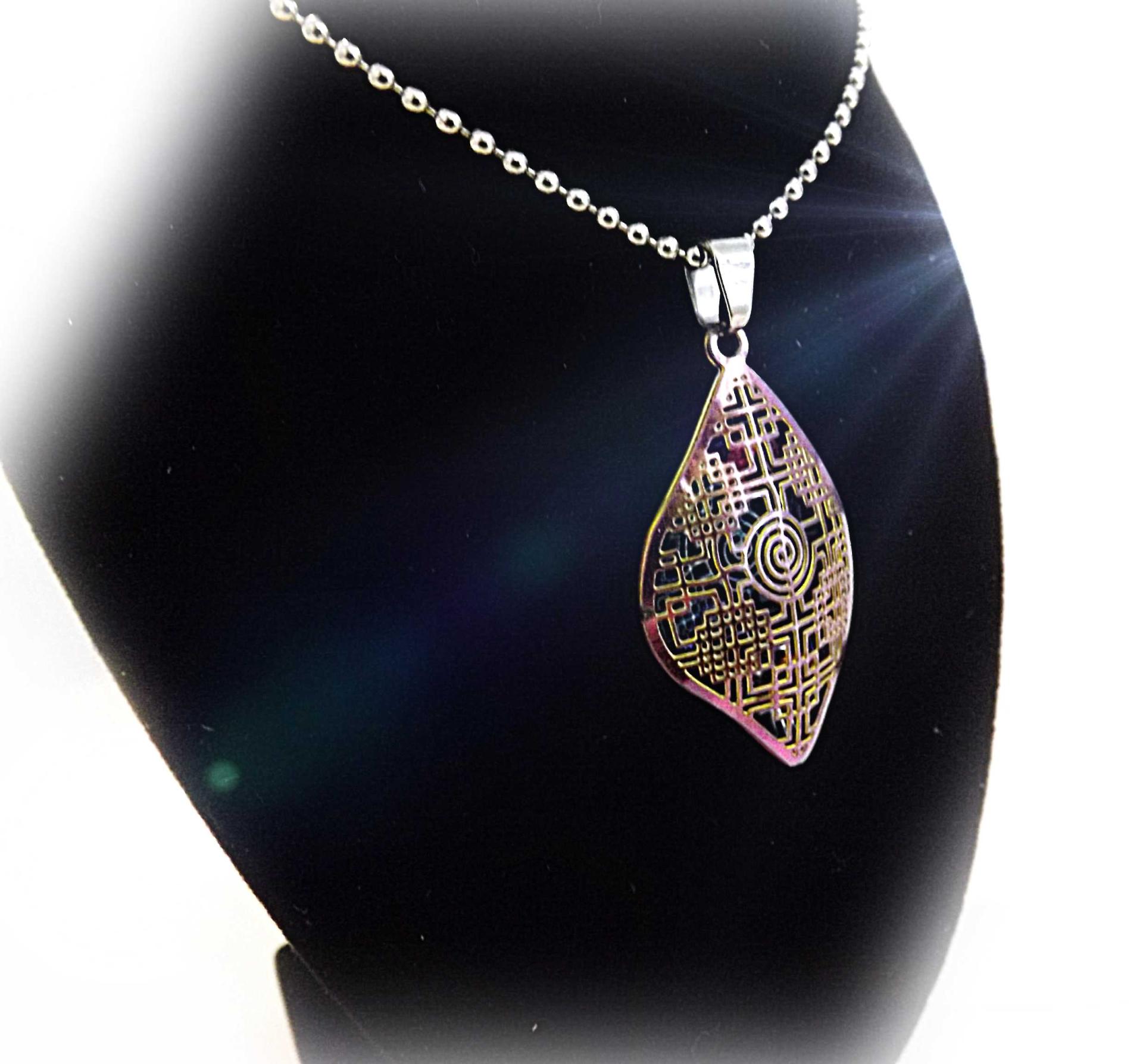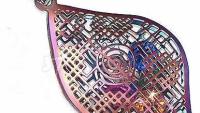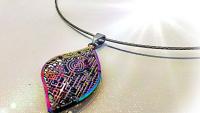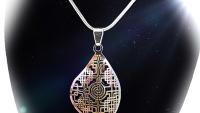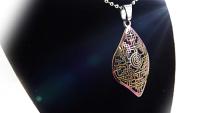 Stainless Steel 2-tone Rainbow Anodized Filigree Oval Pendant
Stainless Steel 2-tone Rainbow Anodized Filigree Oval Pendant
This unique piece features Colorful CZ (crystal) inside for that added sparkle!
A truly different and unusual piece of jewellery (Jewelry for our USA visitors!) that Chrissie C has sourced and felt it was one of those "MUST HAVE" pieces for your jewellery collection.
This piece was incredibly difficult to photograph as it looks different on each side and the colours glow differently depending on which way round you wear this piece.  It really is most unusual and looks so different on however you chose to wear this pendant.
You can choose our snake chain options and we have different lengths for you to choose or you may prefer our 3mm stainless steel ball chain.  If you prefer your pendant to sit in the neckline you will love our 18" stainless steel cable cord option and we have this in both silver and black colours,
Weight: 2.20 grams (0.07 ounce)

Height: 3.20 cm (1.26 inch)

Width: 2.00 cm (0.78 inch)