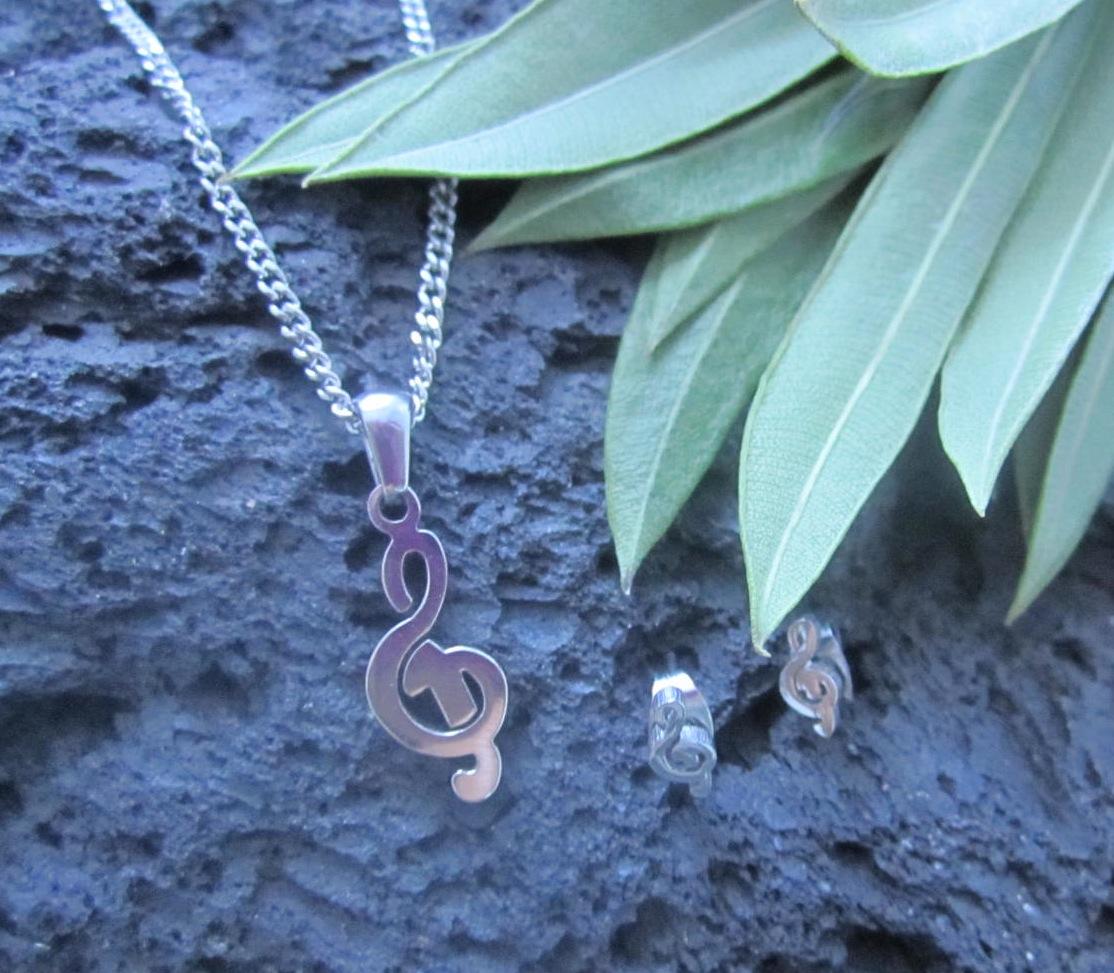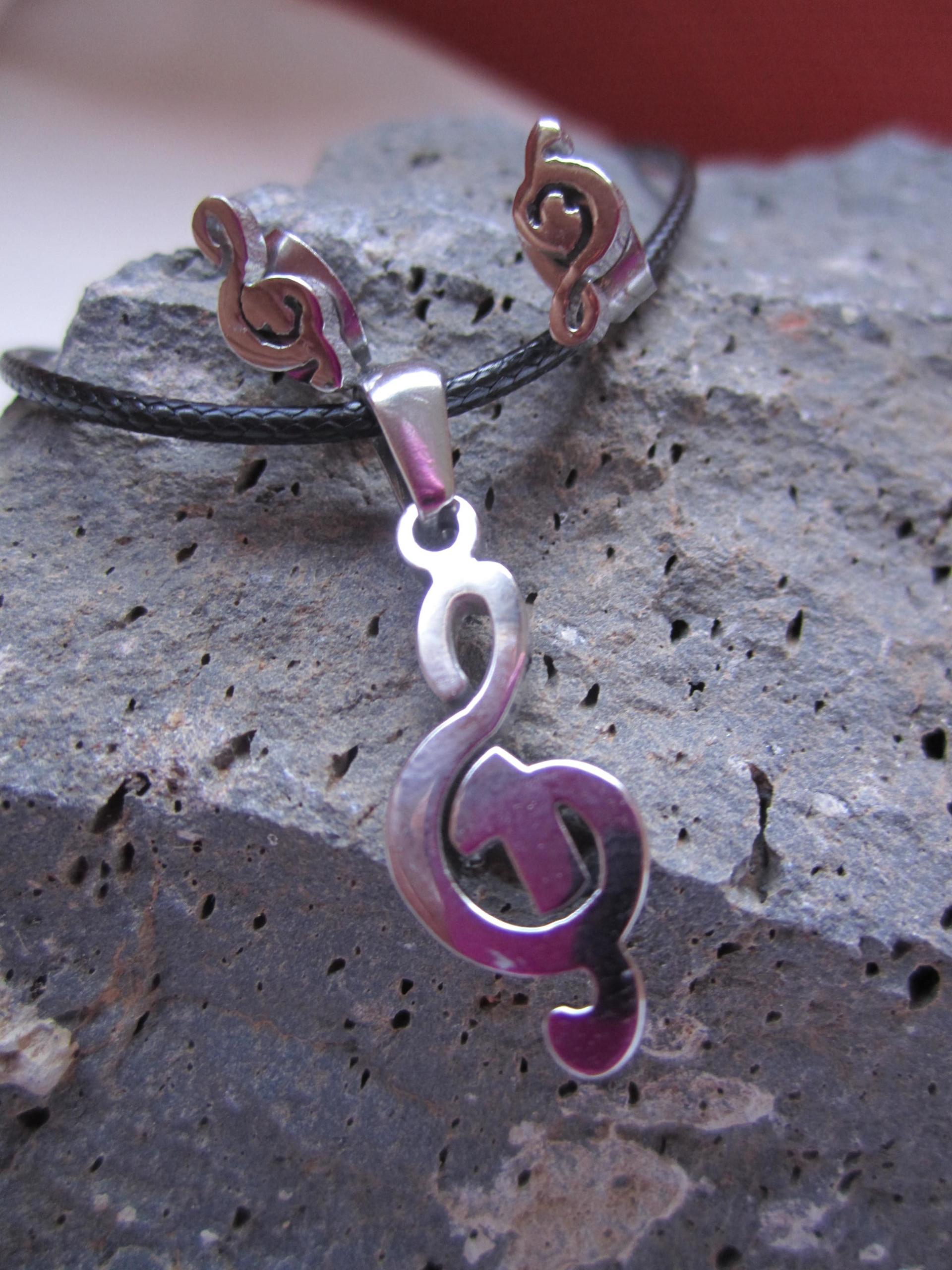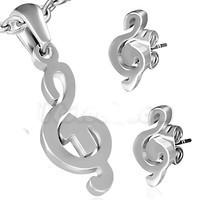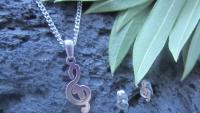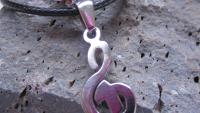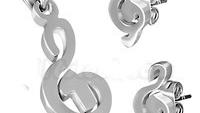 Treble Clef Note Charm Pendant & Pair of Stud Earrings
Treble Clef Note Charm Pendant & Pair of Stud Earrings
Stainless Steel Musical Treble Clef Note Charm Pendant & Pair of Stud Earrings
Here we have a simple but effective set including pendant which I have put together with a quality 925 grade stainless steel chain of 51cm.  
As this piece is more delicate it sits perfectly between 18-62 cm options. If you prefer a thin leather cord or chain of a different length do message me and I can advise alternate options.
This is a fanatastic gift for a bridesmaid, friend, lover....The list is endless!
Weight: 2.40 grams (0.08 ounce)

Height: 2.20 cm (0.86 inch)

Width: 0.90 cm (0.35 inch)