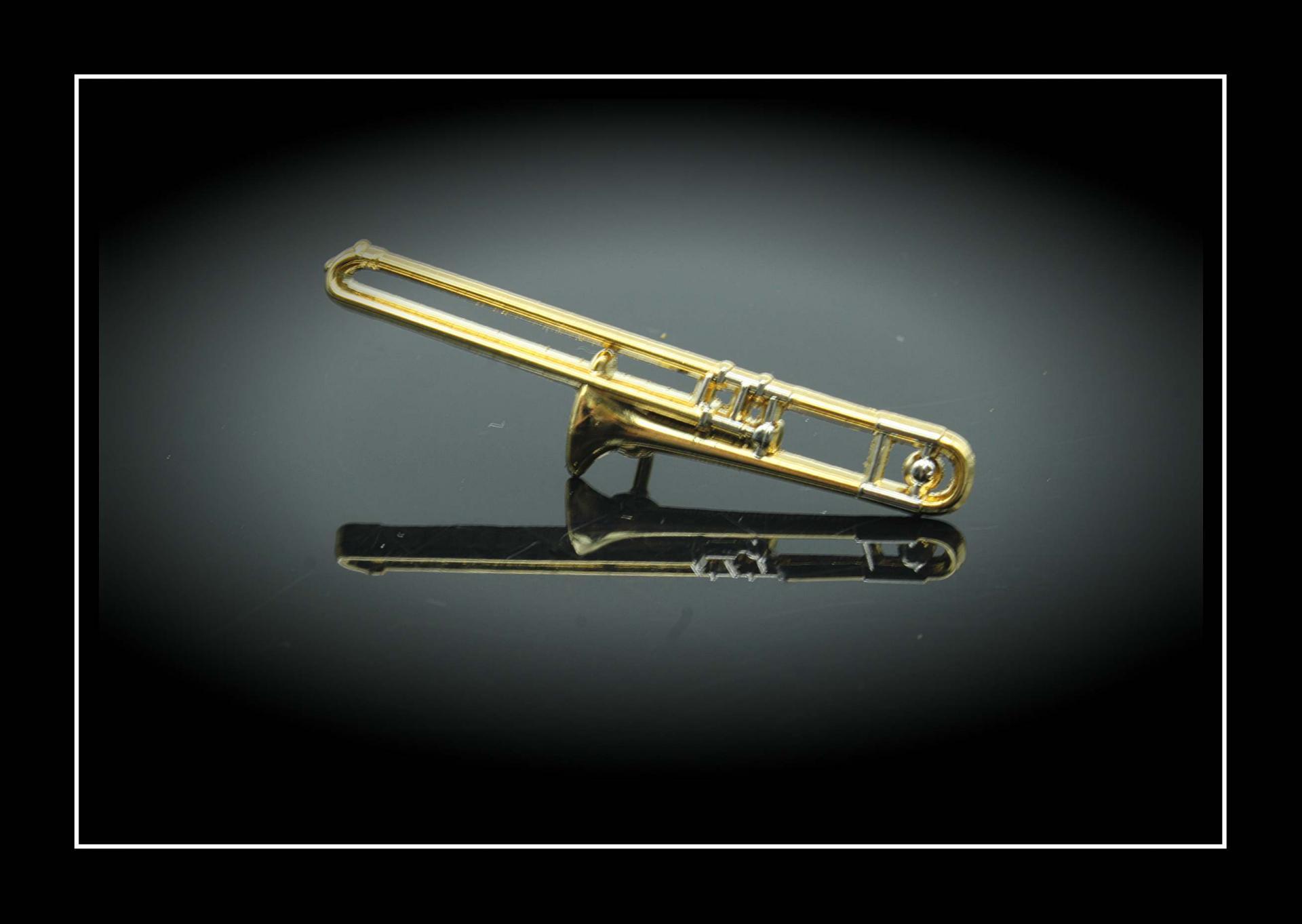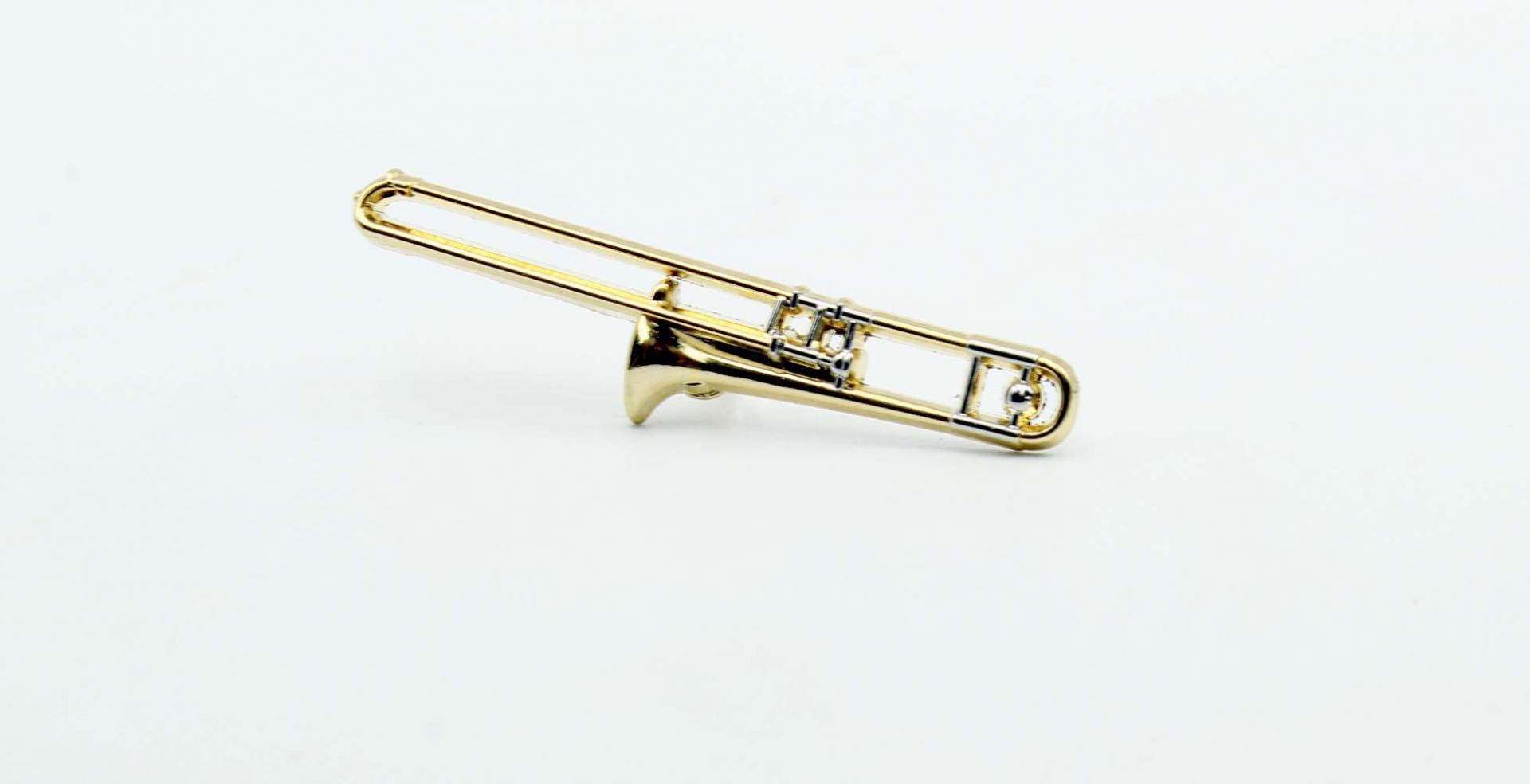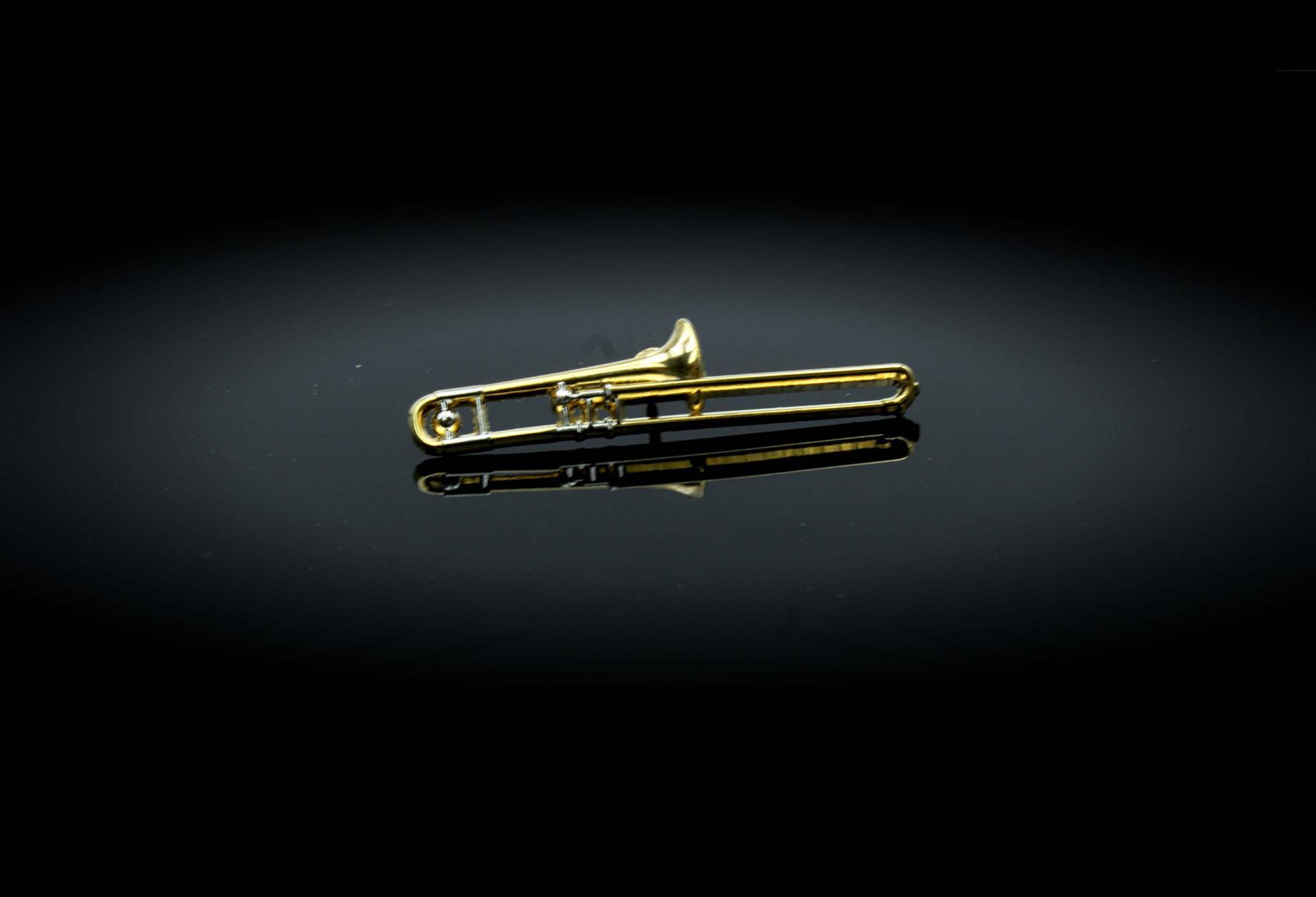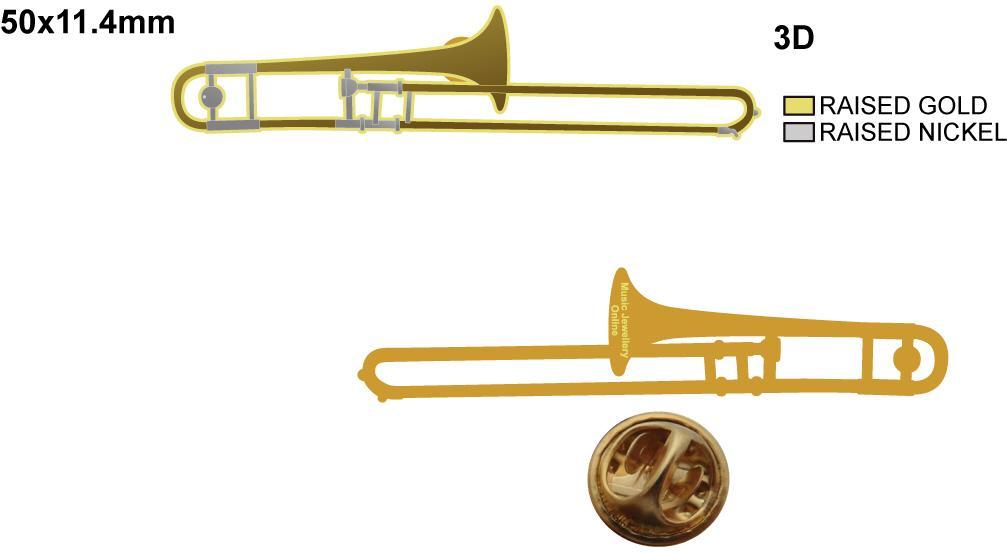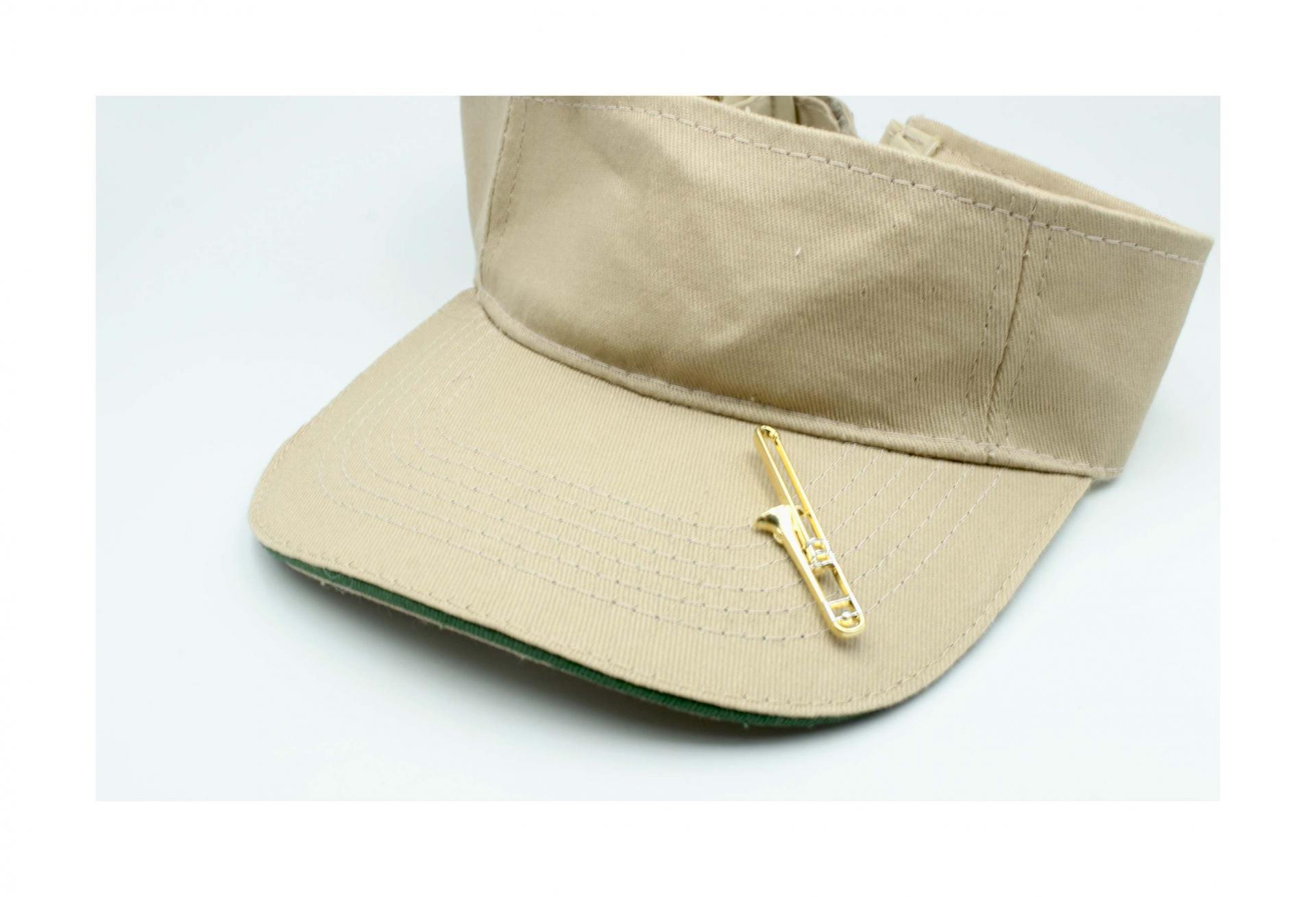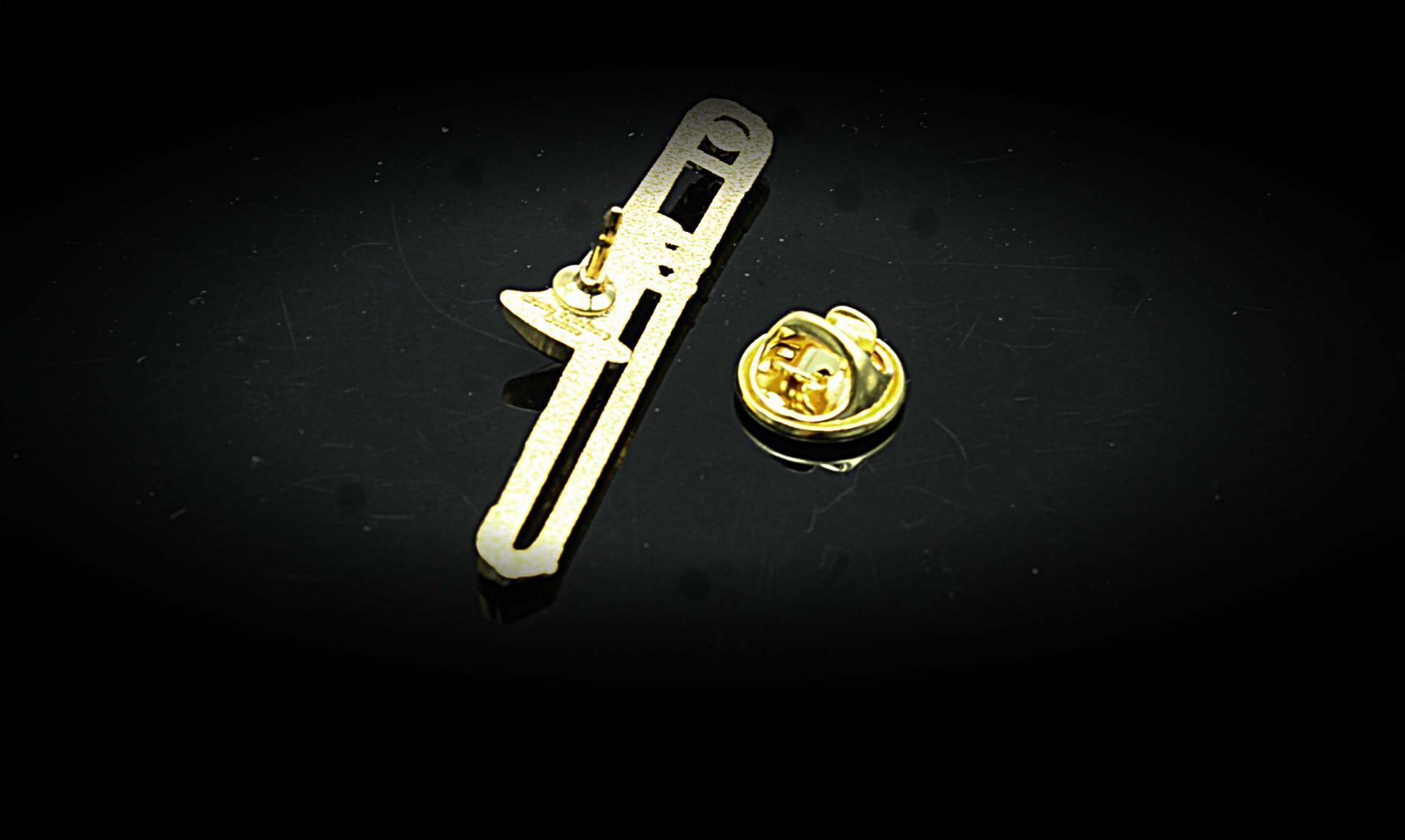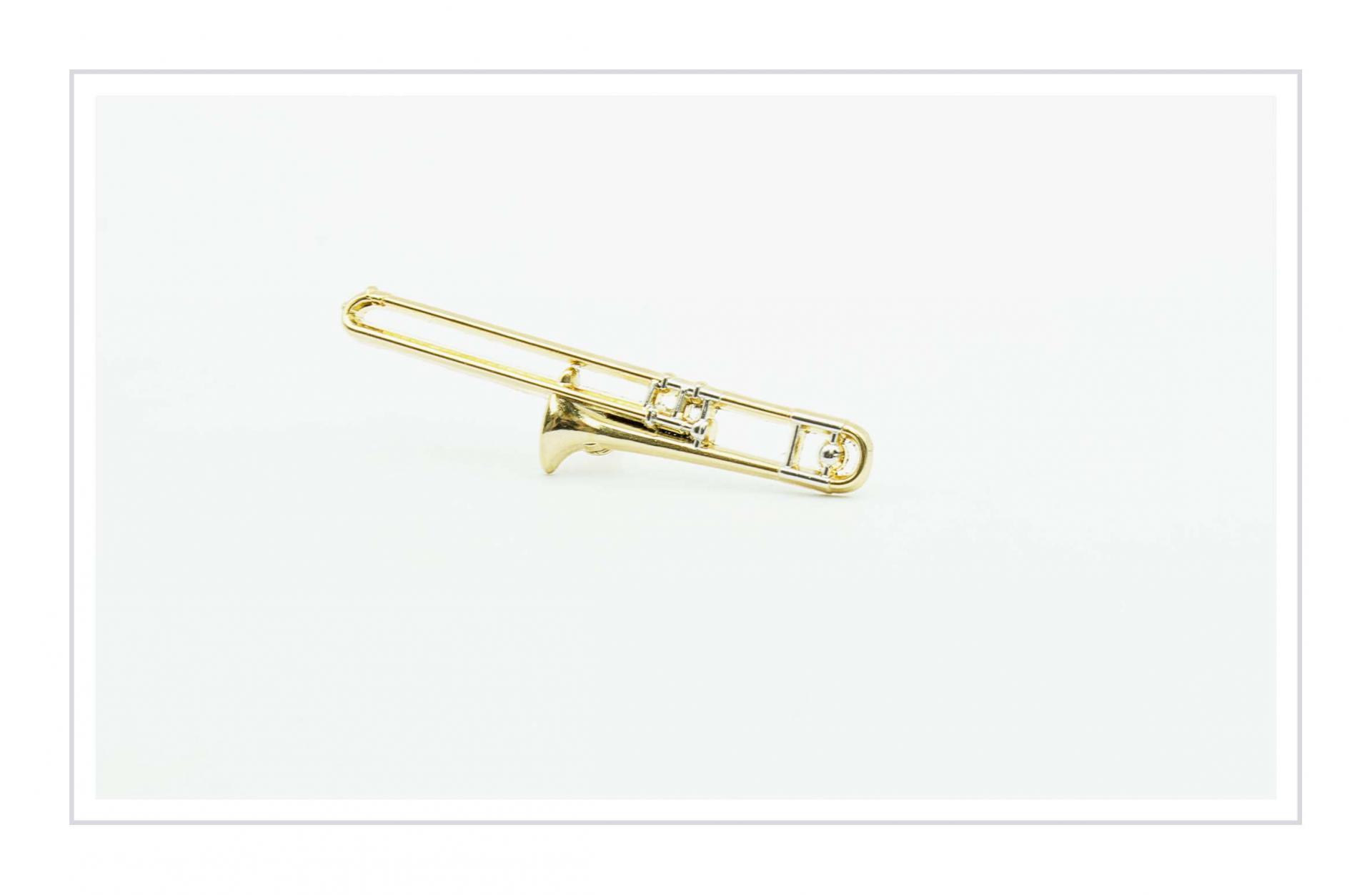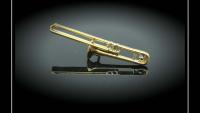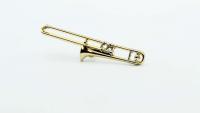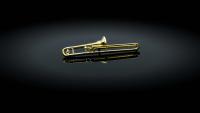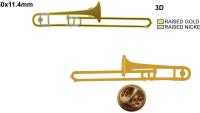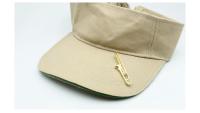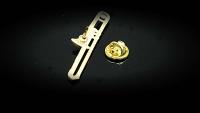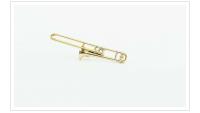 Trombone Pin Badge 3D Design
Chrissie C loves to design and create new pin badges and this funky 3D design trombone is our new member of the music pin badge department!
Crafted in a zinc alloy with a raised gold and raised silver nickel plate finish to highlight the braces. You will see our "Music Jewellery Online" etched delicately into the reverse so you know this pin badge is exclusive to Chrissie C and will be unique to you. 
You can see in one our images, our pin in its final design stage.
Your pin has a butterfly clutch fastener and this pin looks awesome on your jacket, tie, hat, bag - anywhere you can pop a pin!!
Perfect gift for any music lover or trombone player to share their musical passion!
The trombone is said to have been created in the middle of the 15th century, and is a relative to the trumpet sharing the same ancestor!  Some of our great trombone players include Joseph Alessi with the New York Philharmonic Orchestra, Frank Rosolino, Don Lusher and many more...
Your trombone is 5cm length and will come in a gift pouch.