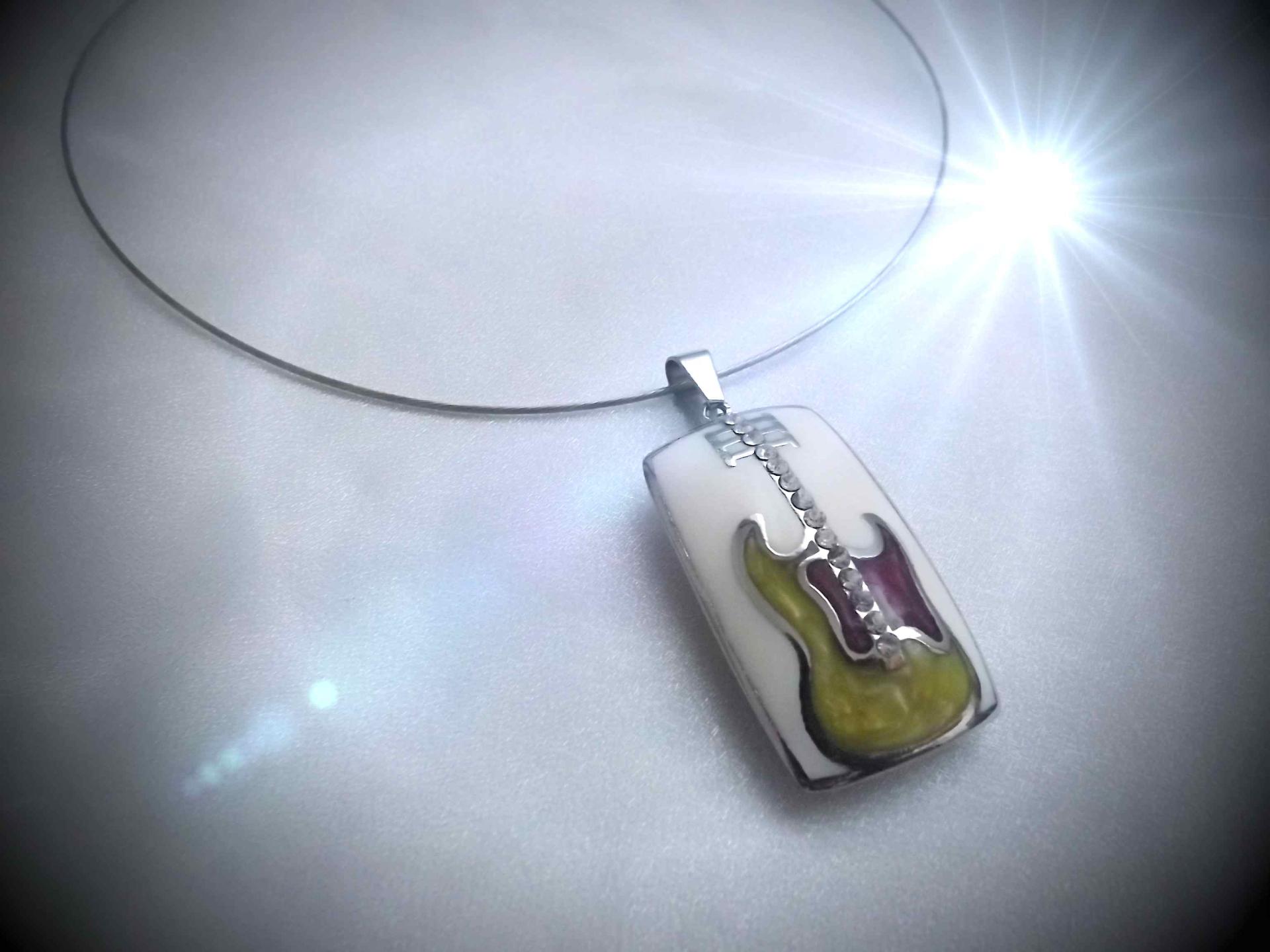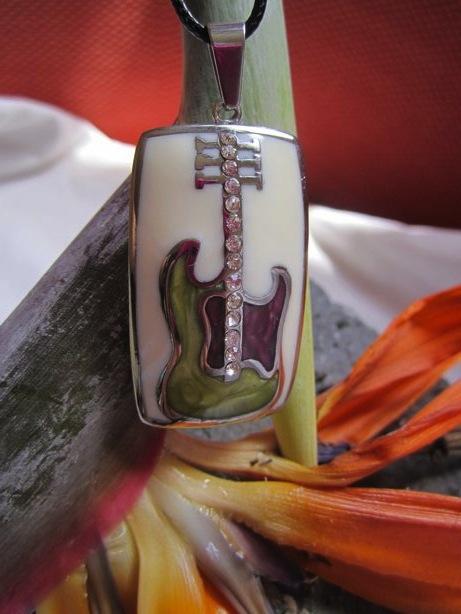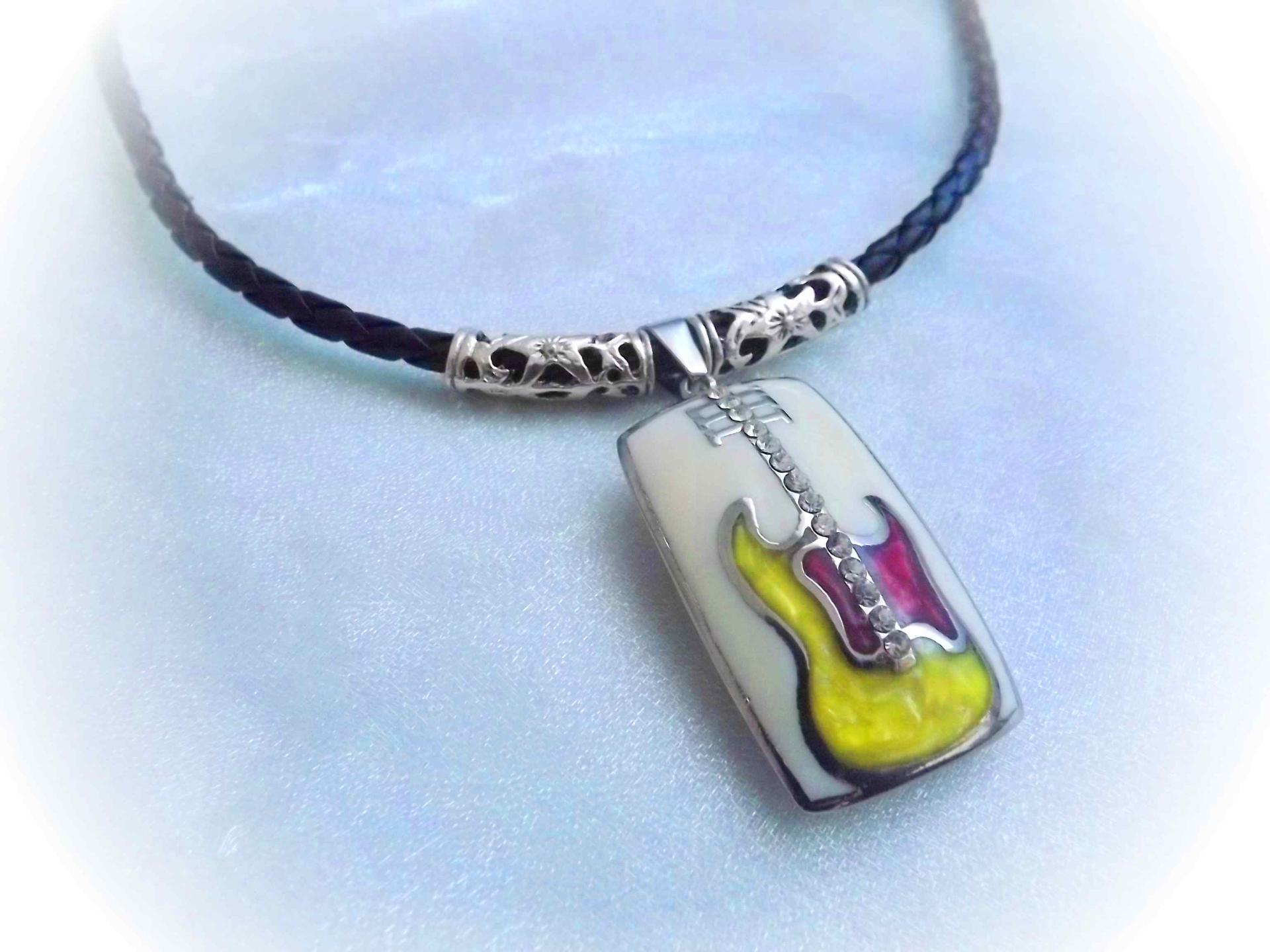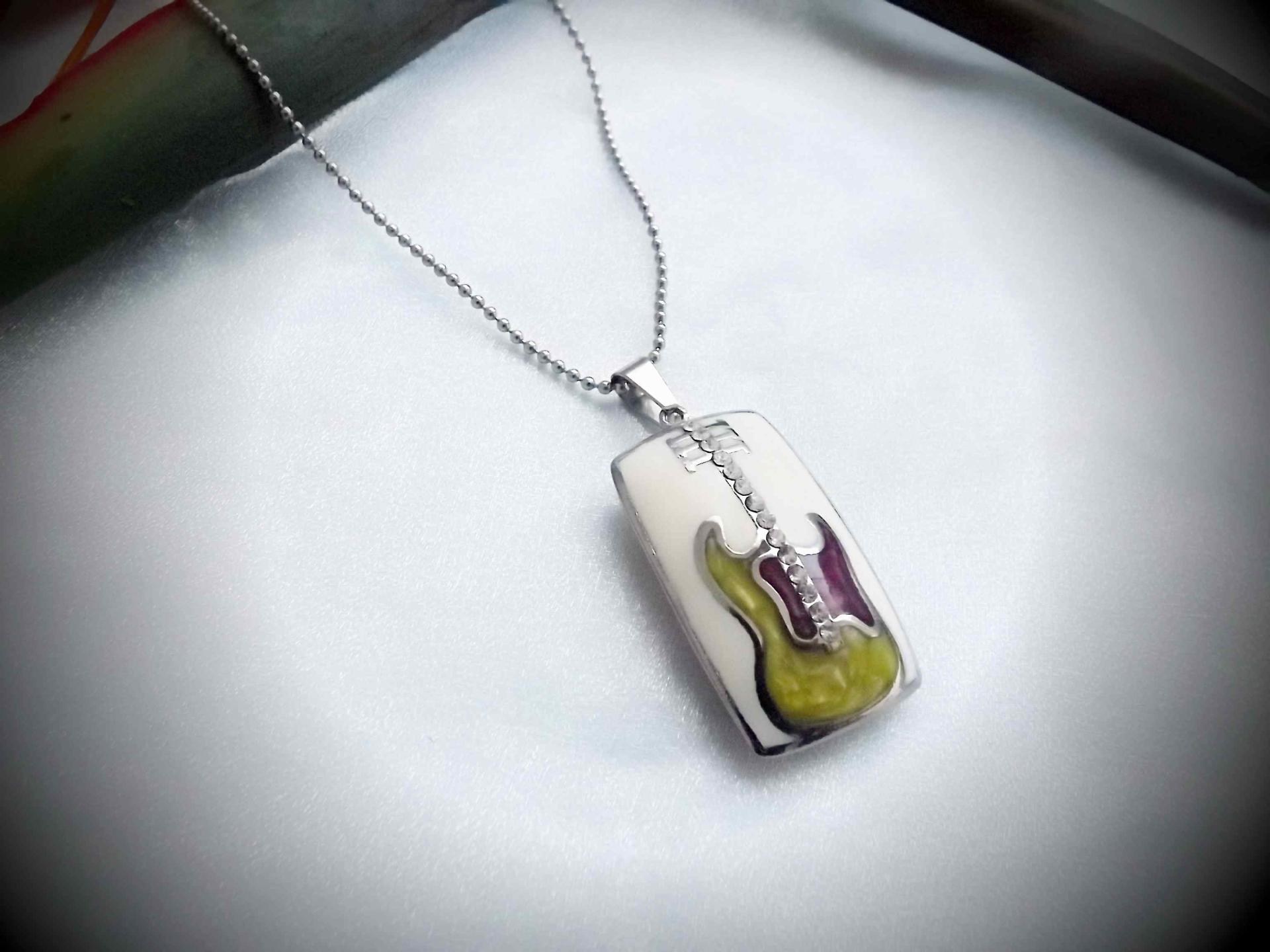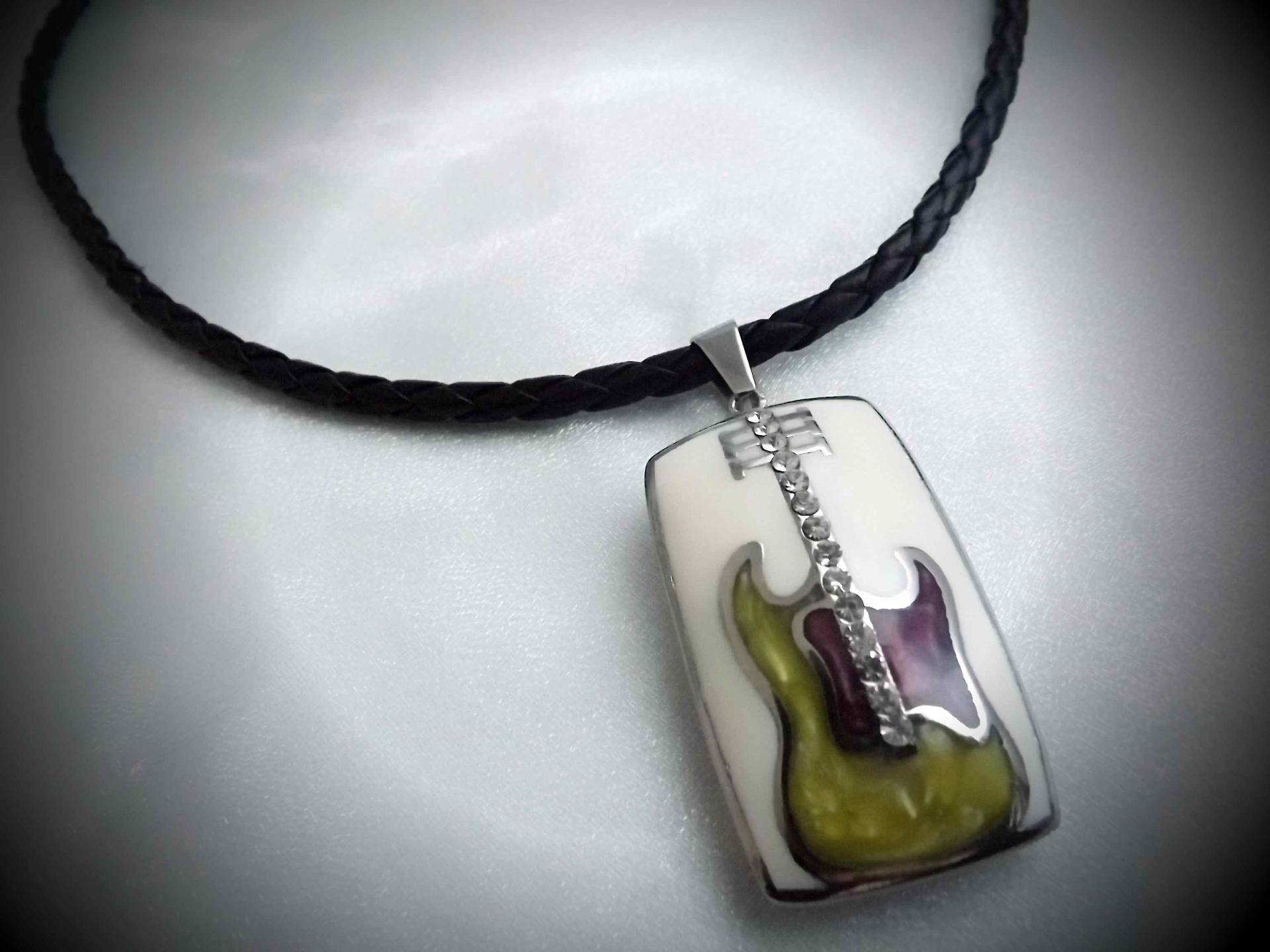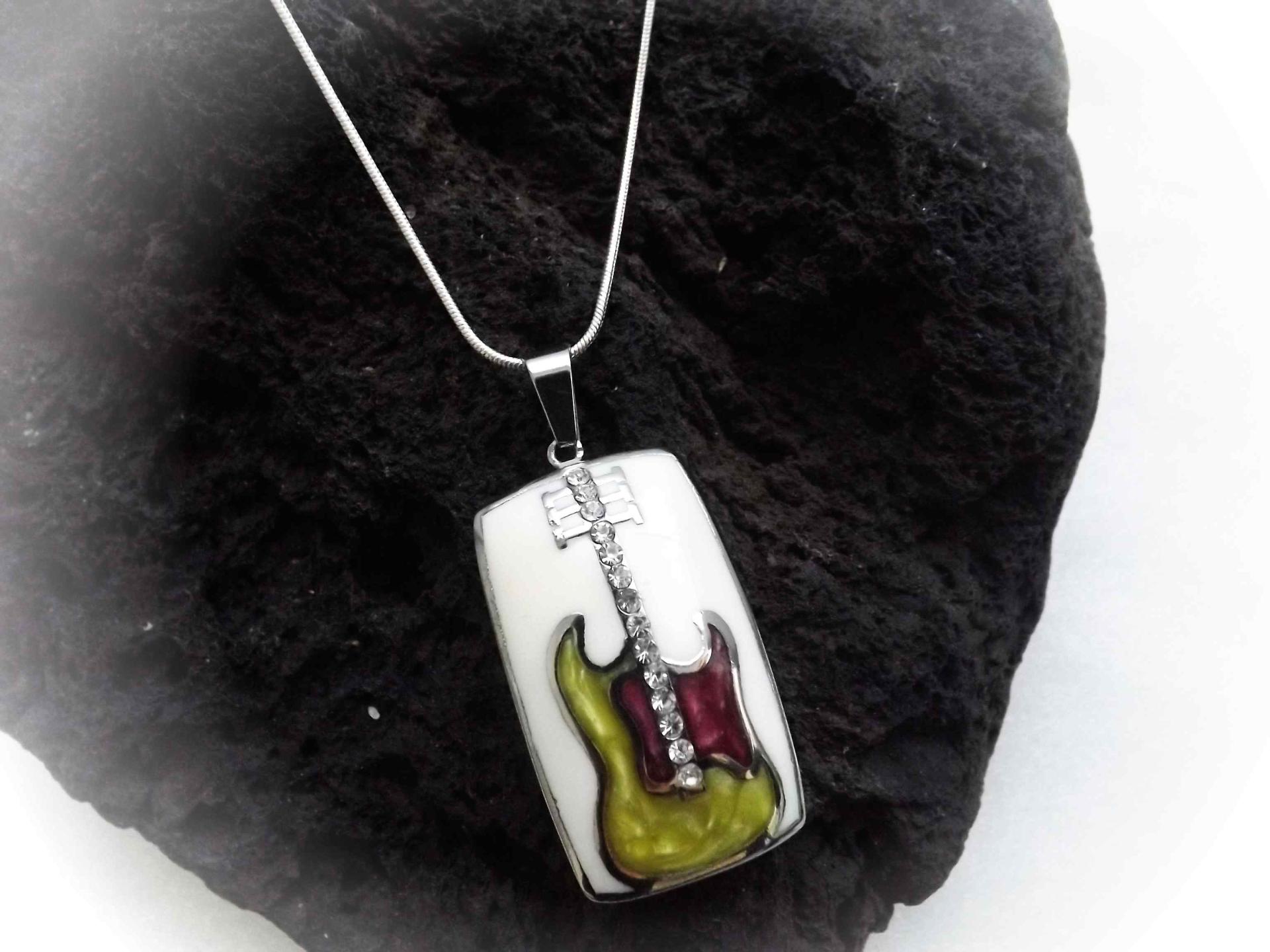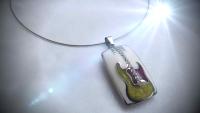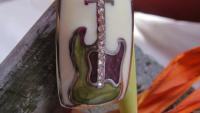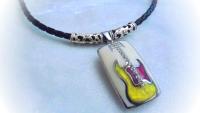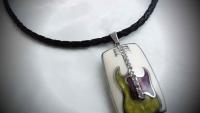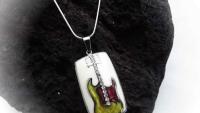 White Electric Guitar Musical Instrument Pendant Stainless Steel 3-tone
White Electric Guitar Musical Instrument Pendant Stainless Steel 3-tone 
Fabulous, funky & Classy guitar Pendant
Stainless Steel 3-tone Electric Guitar Musical Instrument Rectangle Pendant with CZ stone detail. 
Available in White.  
We have this piece in a red design also.
This pendant feels a nice "heavy piece" and has great attention to detail.  Looks fabulous worn on a choker or on a chain. 
It will come with a 46cm thin leather cord (with 5cm extender) but you can really funk this one up with our choice of chains or our popular faux leather braided cord which you can choose a style:
1. "Funky Tubes" option which offers you silver spacer beads and silver round beads for a totally sleek n silver look!
3. "Slimline" option which offers this pendant on the 4mm faux leather braided cord without beads or spacers!
Weight: 16.90 grams (0.59 ounce)

Height: 4.00 cm (1.57 inch)

Width: 2.50 cm (0.98 inch)