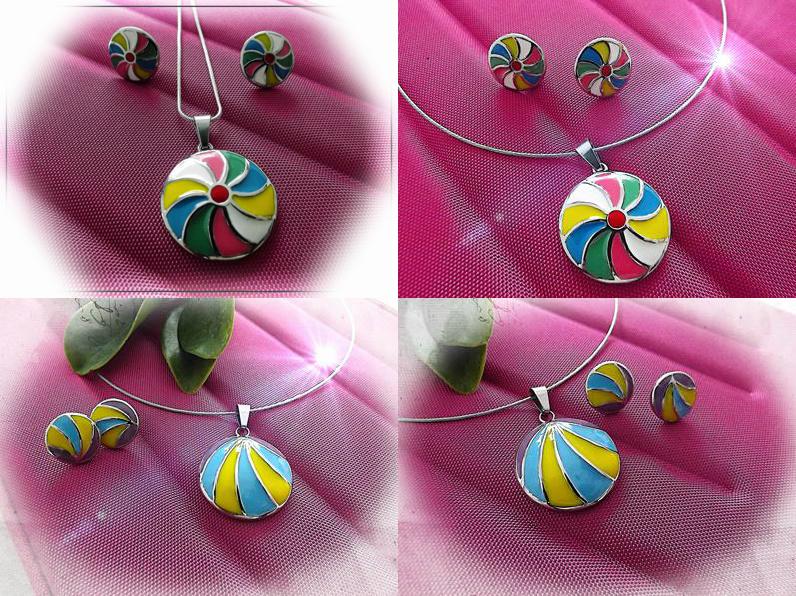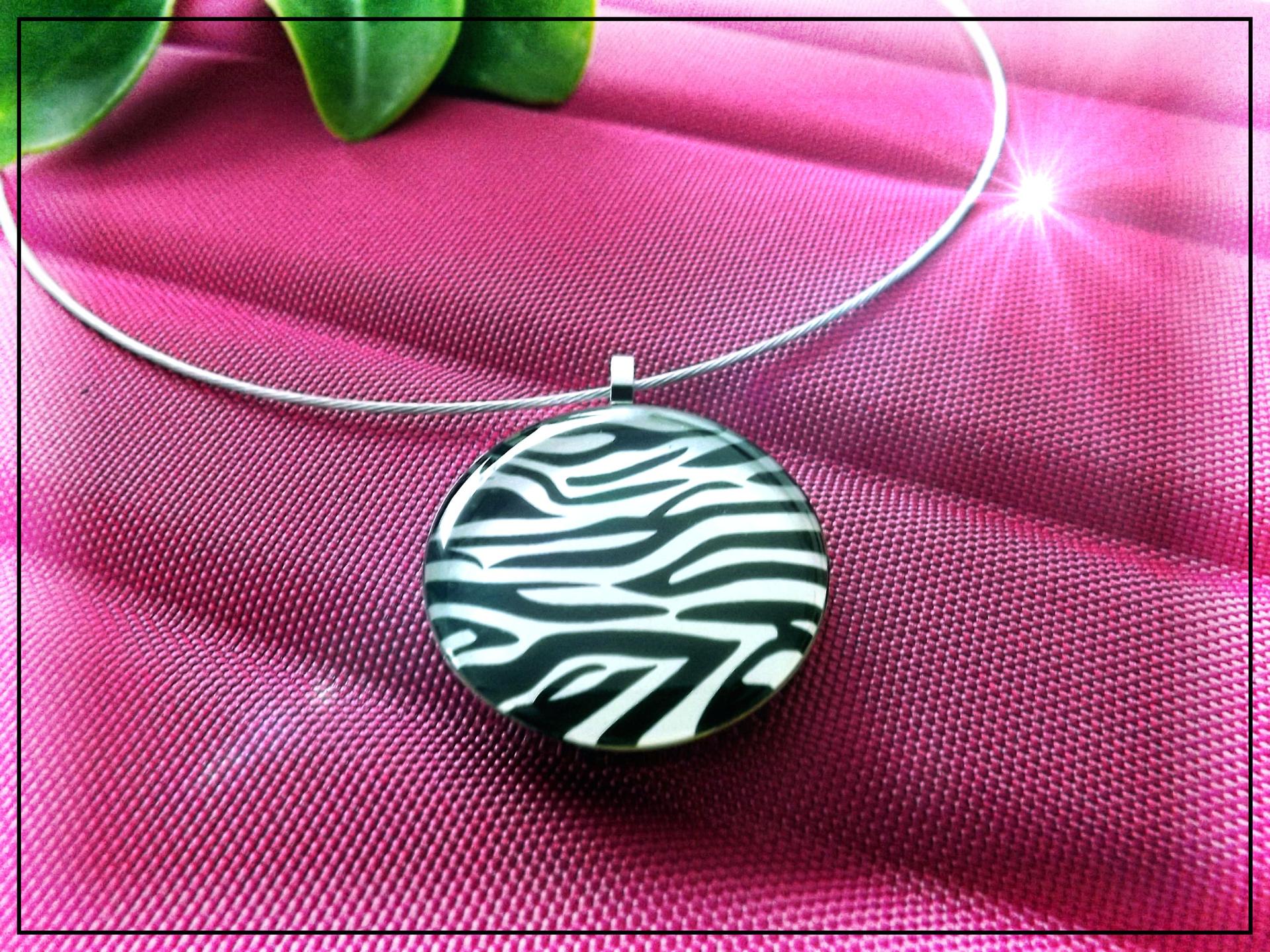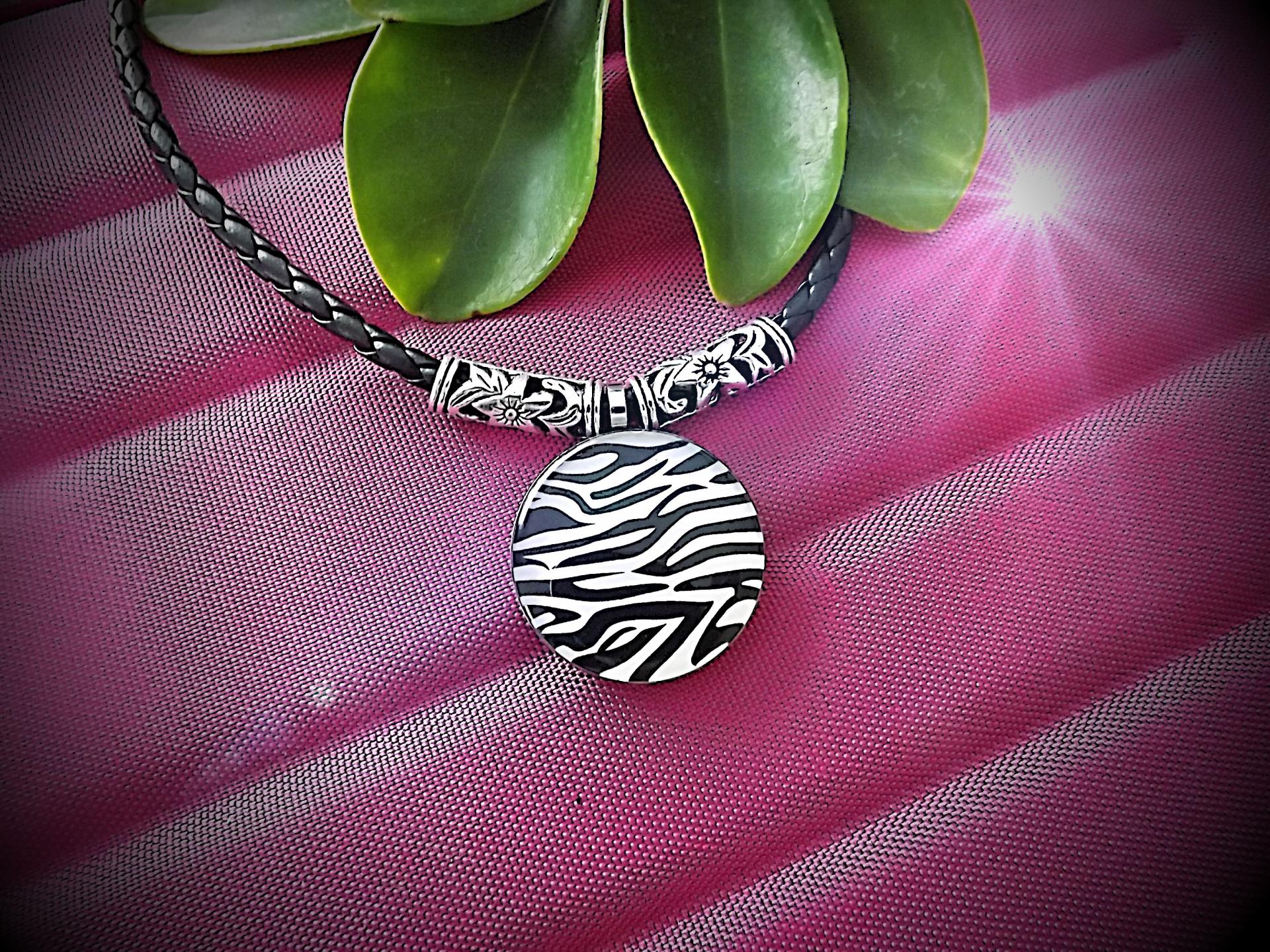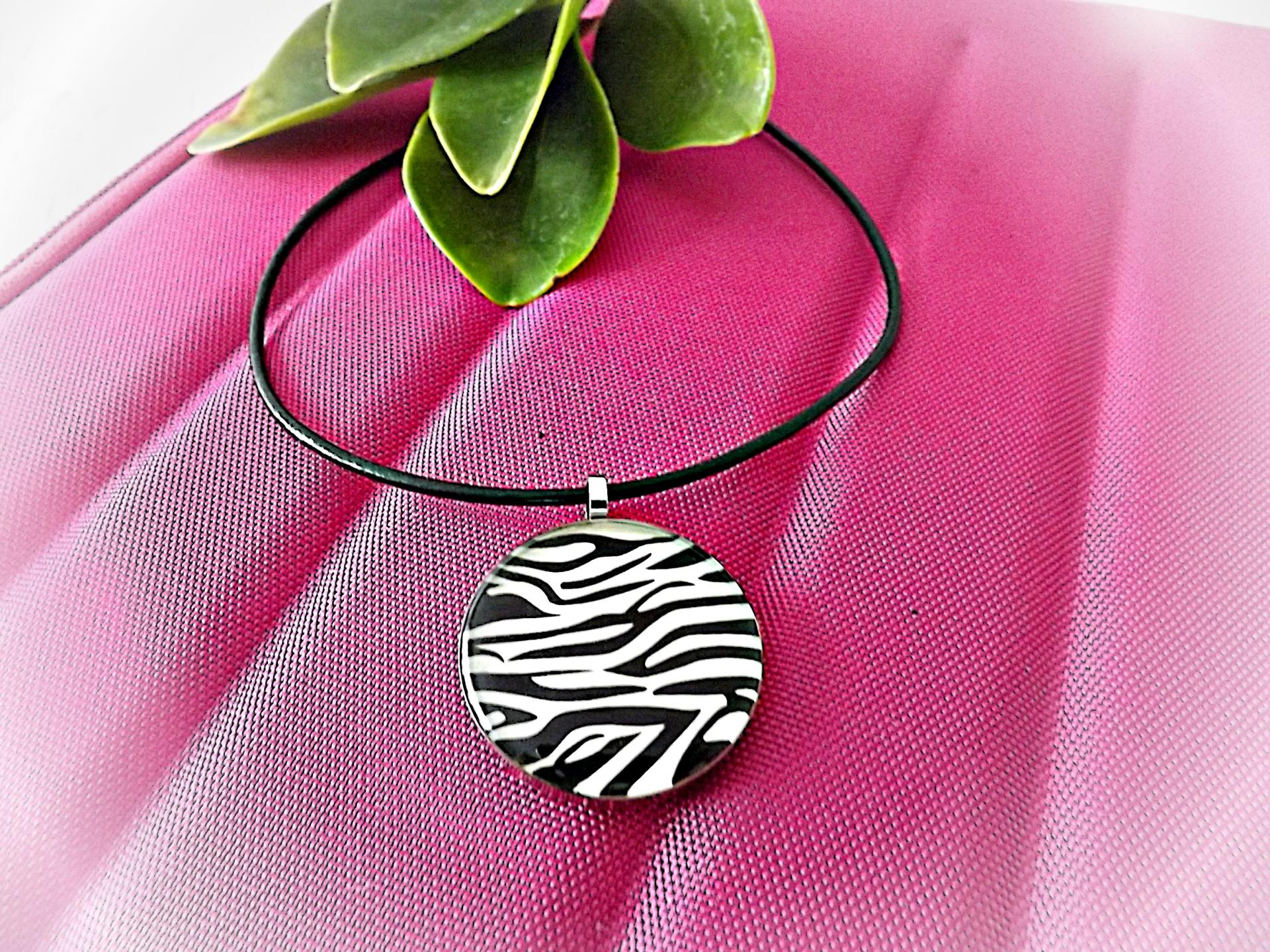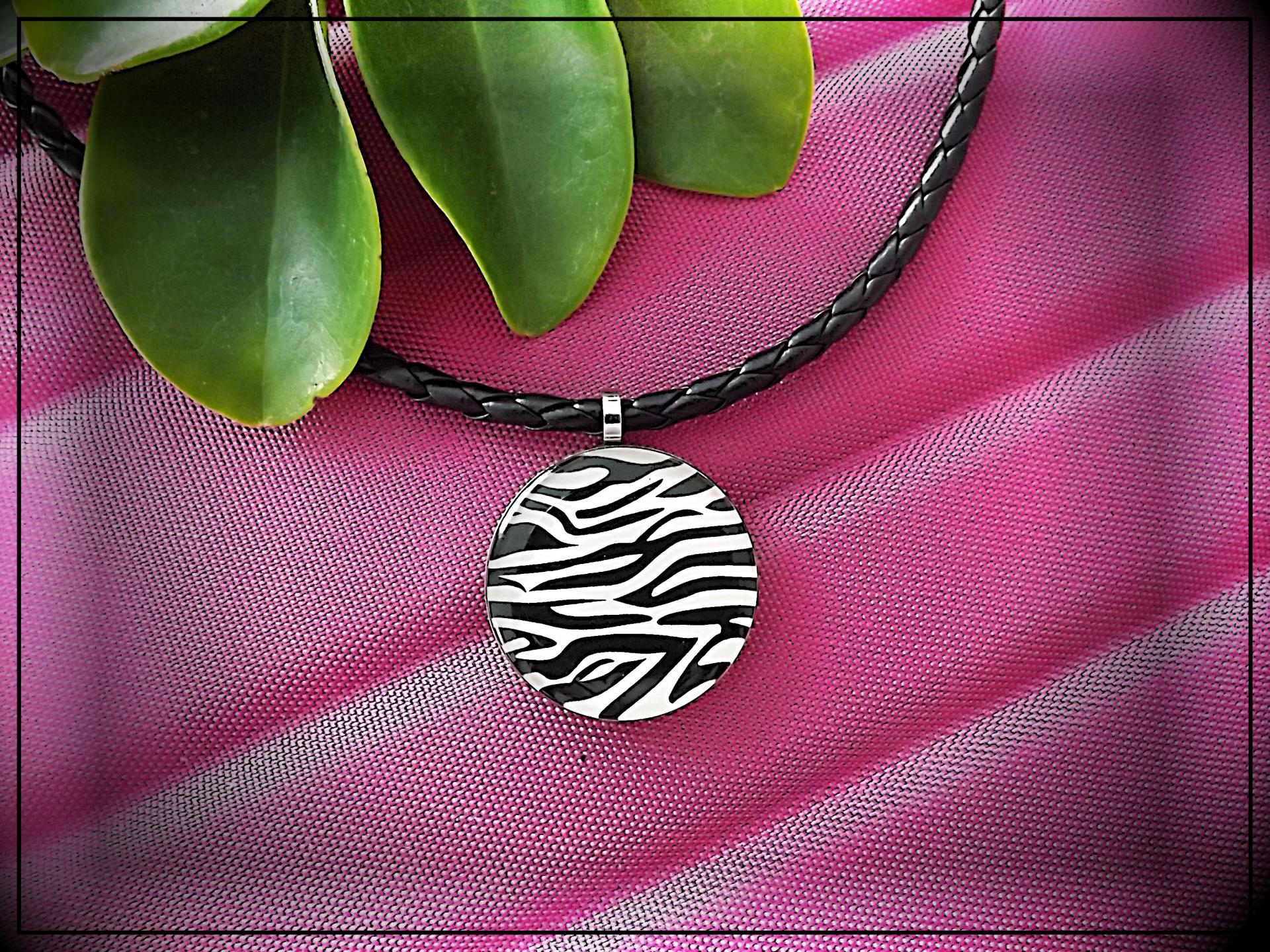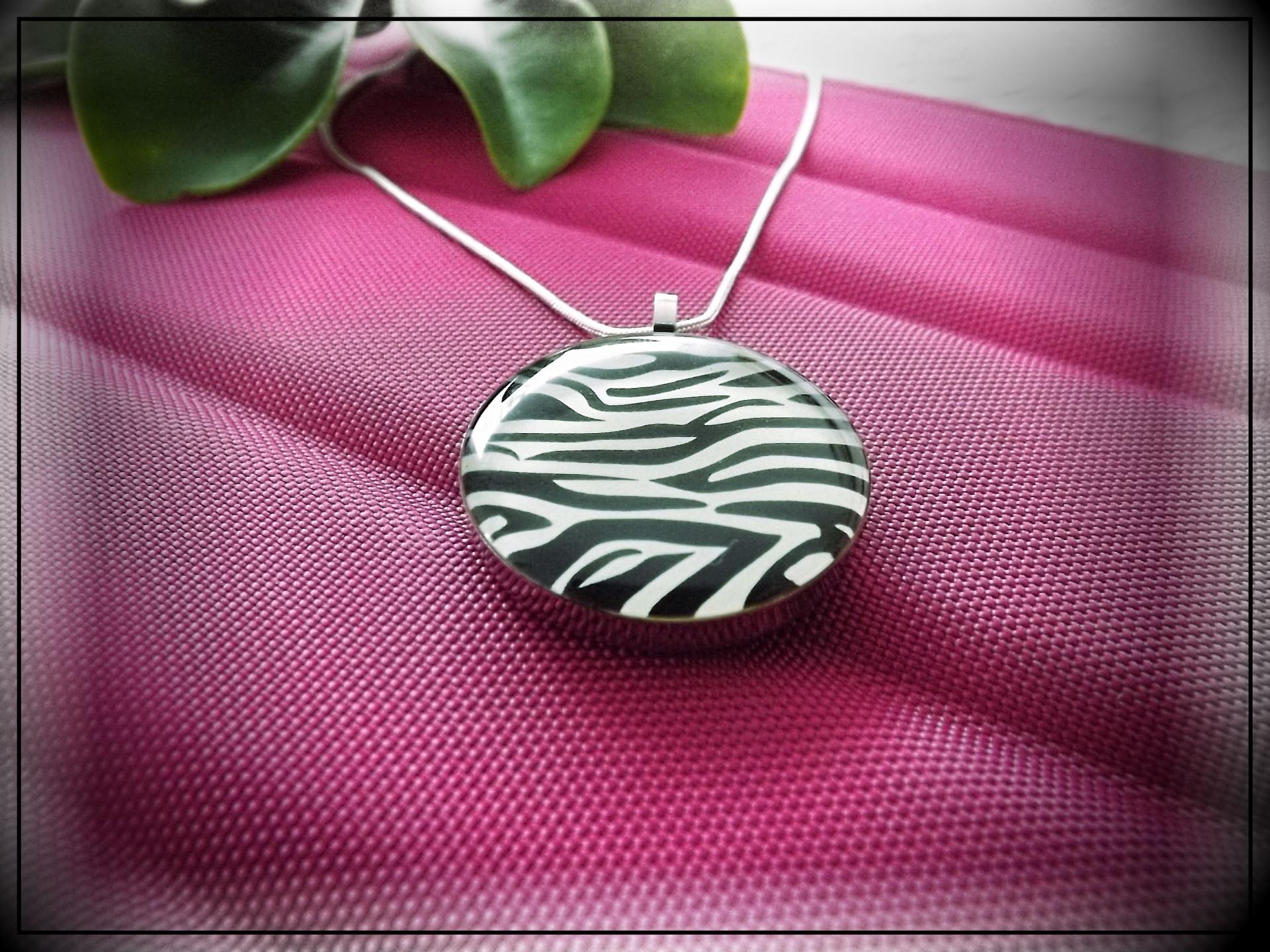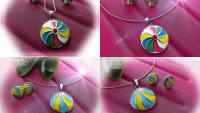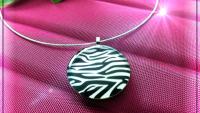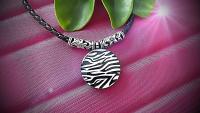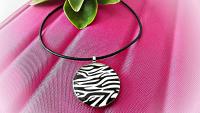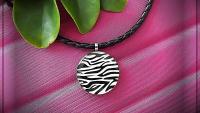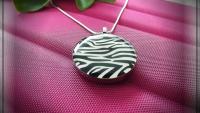 Zebra Print Stainless Steel Pendant - Customisable
Zebra Print Stainless Steel Pendant - Customisable
Bring out your wild side with our black and white zebra design pendant.
We have dedicated this piece to the John Butler Trio whose first single was called "ZEBRA" in 2003.
Zebra is exceptionally known for its catchy refrain and lyrics which are entirely about opposites, for example "I can be alive, man, or be the walking dead" or "I can be black or I can be white".
This funky black and white zebra print circle pendant comes with a 46cm thin leather cord but you can be unique and create your own style by using one of our style options.
1. You can choose this pendant on our chain selection  (please note it is more suited to the snake chain or ball chains as  the 4mm and 5mm  chains are too thick for this pendant!)
2. You can use our popular 4mm black faux leather braided cord 
3. Alternatively, you may like to "funk" it up with our "Funky Tubes" style which uses silver tubes on the 4mm faux leather cord for that more "statement" look!
4. You can order this piece on our 18" round stainless steel cable cord choker which we have in either black or silver colour. This cord has a twist/screw clasp.
Weight: 6.90 grams (0.24 ounce)

Height: 3.00 cm (1.18 inch)

Width: 3.00 cm (1.18 inch)