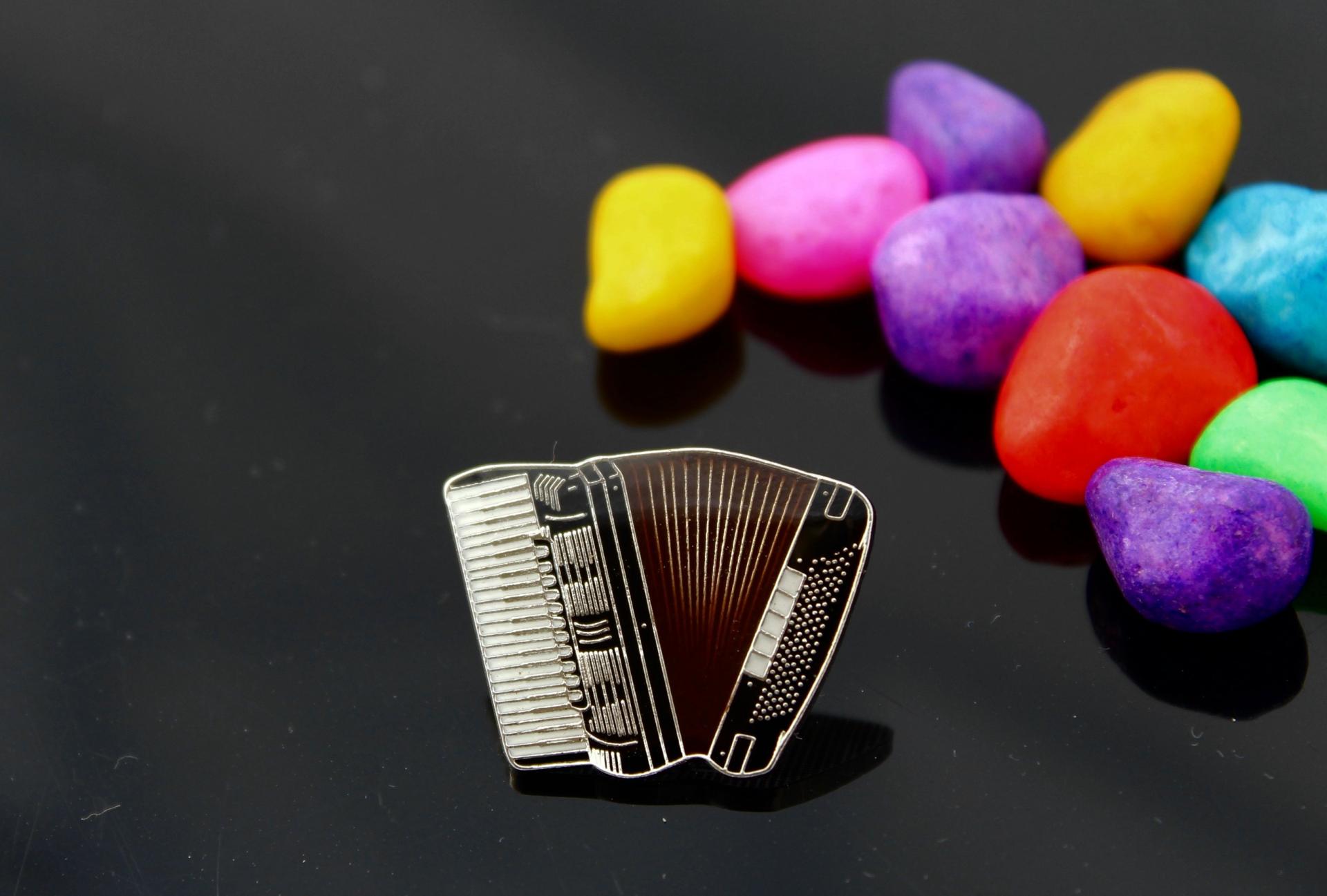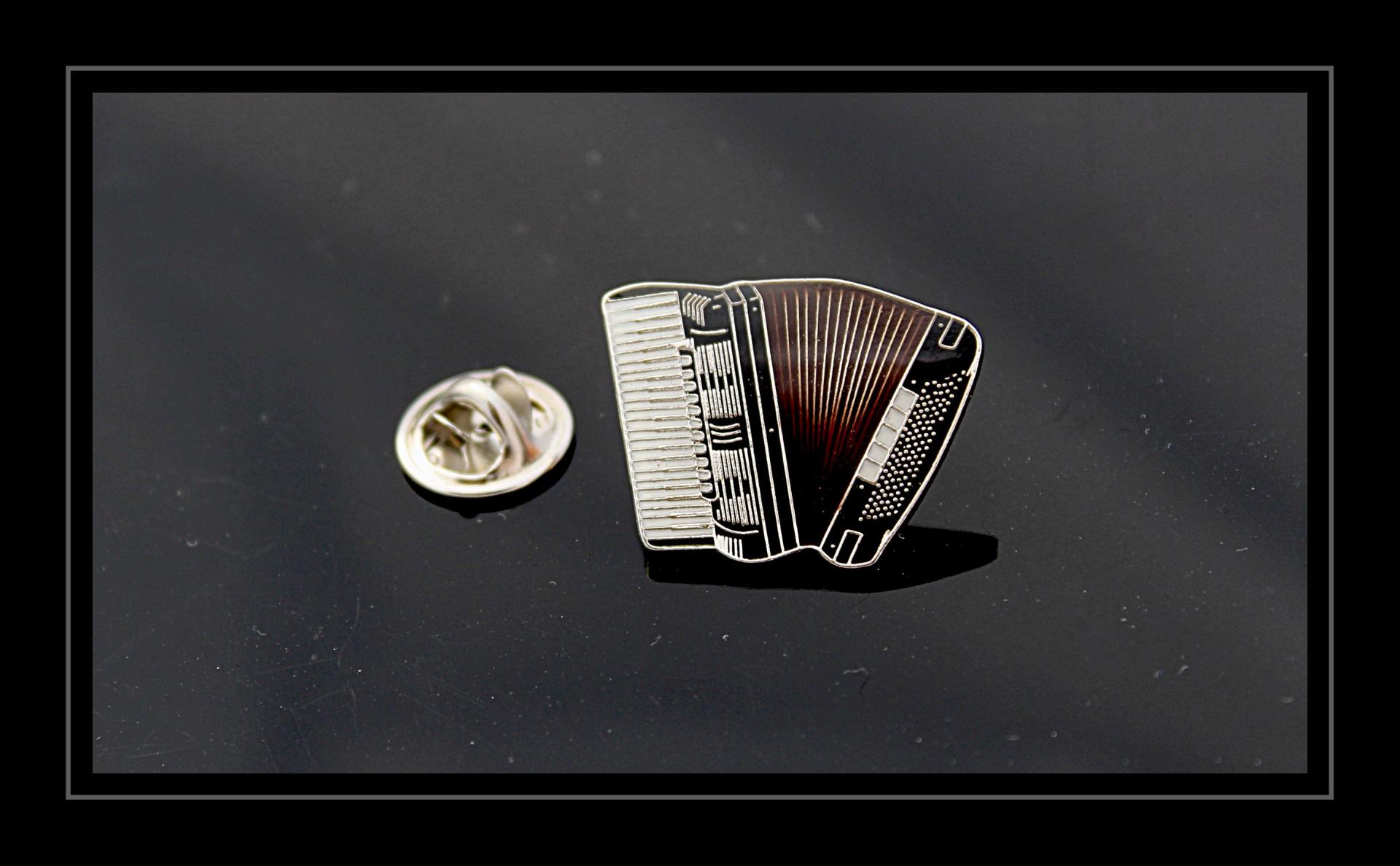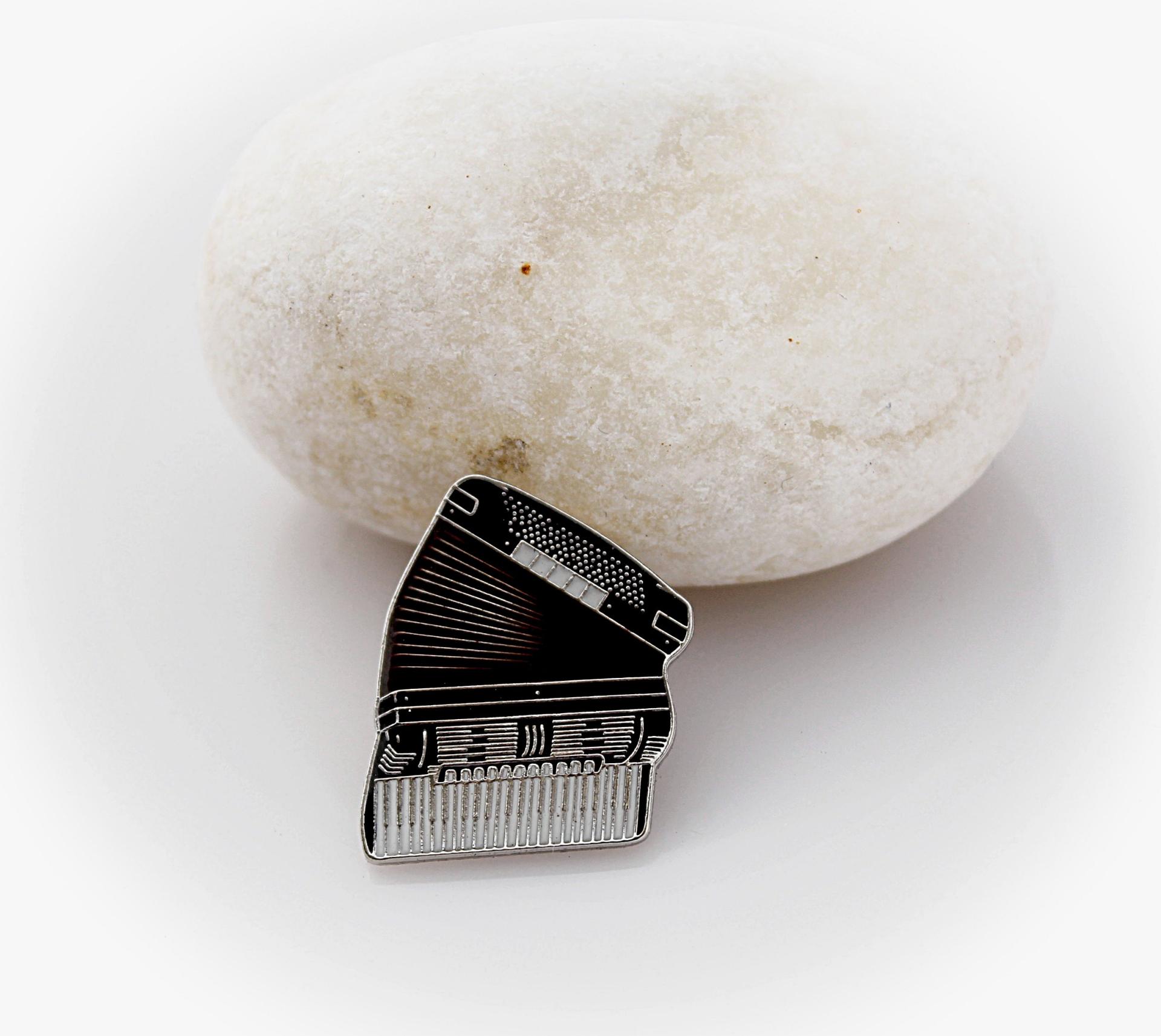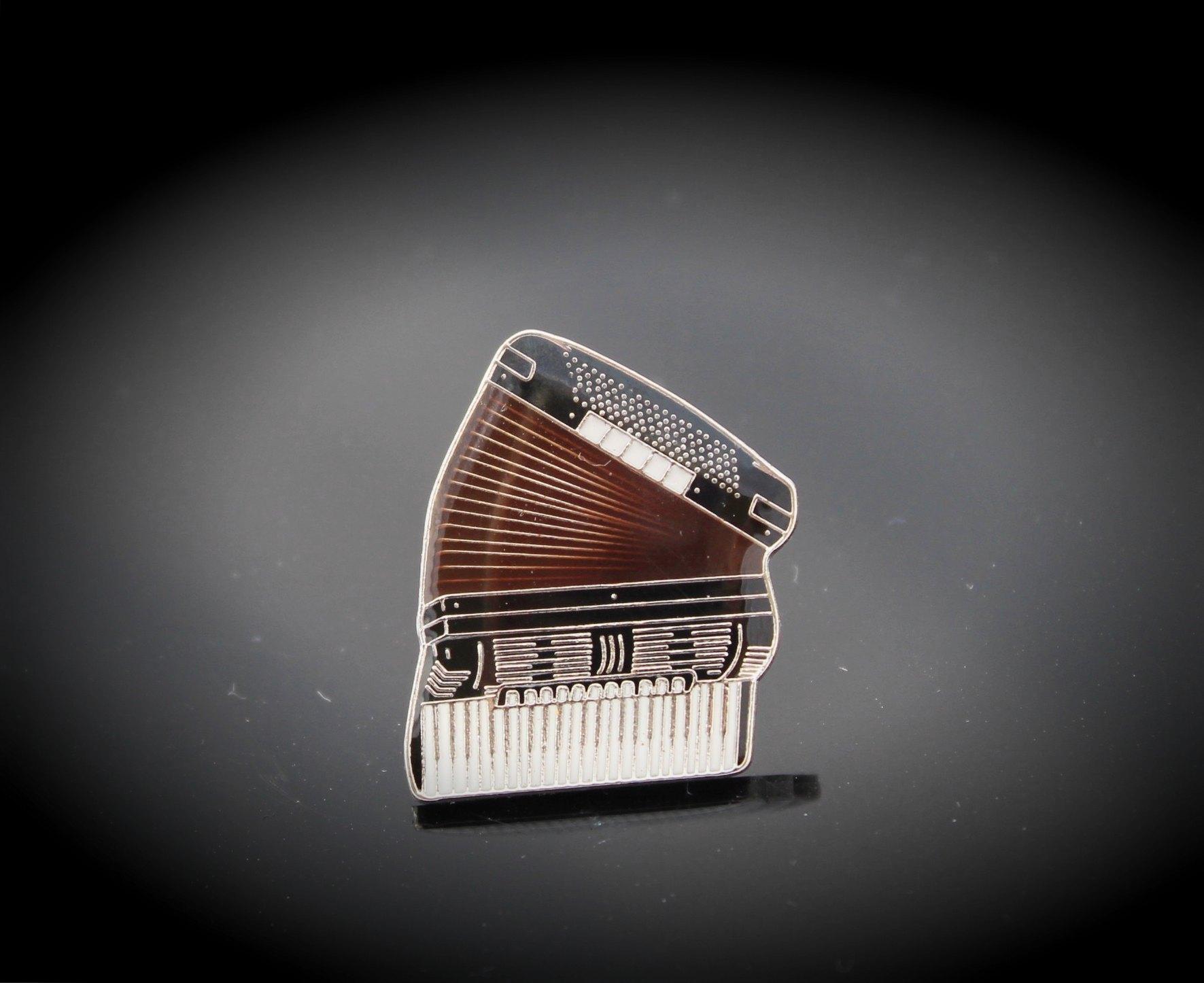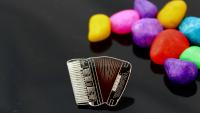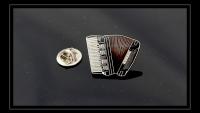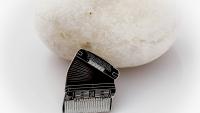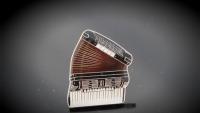 Accordion Musical Instrument Pin Badge
Accordion Musical Instrument Pin Badge
Perfect gift for any lover of the recorder, with this pin badge replica of the piano accordion.
Accordions (from 19th-century German Akkordeon, from Akkord—"musical chord, concord of sounds" are a family of box-shaped musical instruments of the bellows driven type, colloquially referred to as a squeezebox.  A person who plays the accordion is called an accordionist. 
Your pin badge measures approx 2.5cms x 2cms ms and the colour scheme is white, bronze and black.
Ideal to pin to your jacket, shirt, lapel, tie, scarf - in fact anywhere you can pin!
Your pin badge will come wrapped in a small gift pouch.
*please note we use macro photography to show the intricate detail of our pin badges, so please refer to actual measurements.  There may be some variant in the colour according to your screen but the photo is of the actual pin.