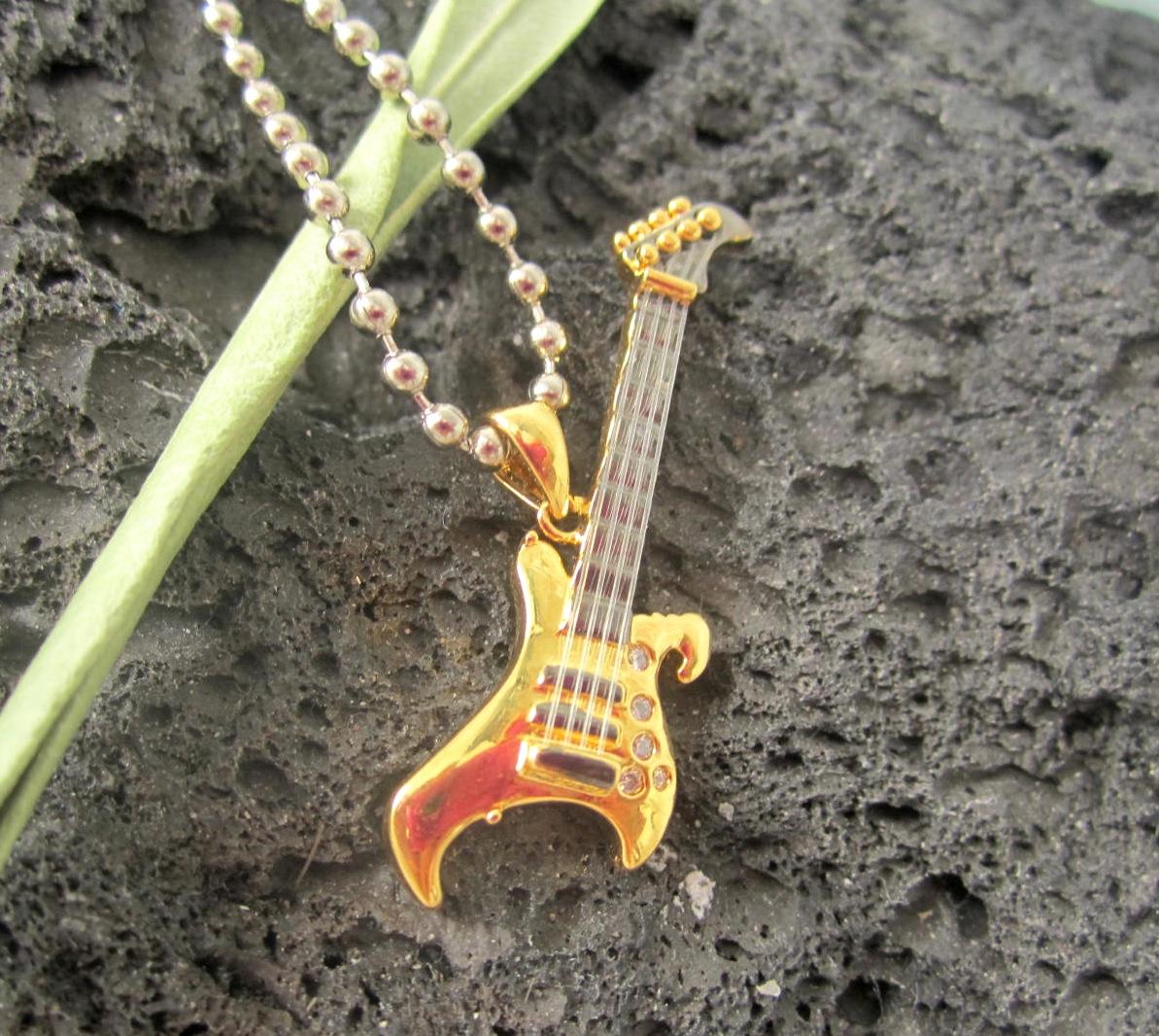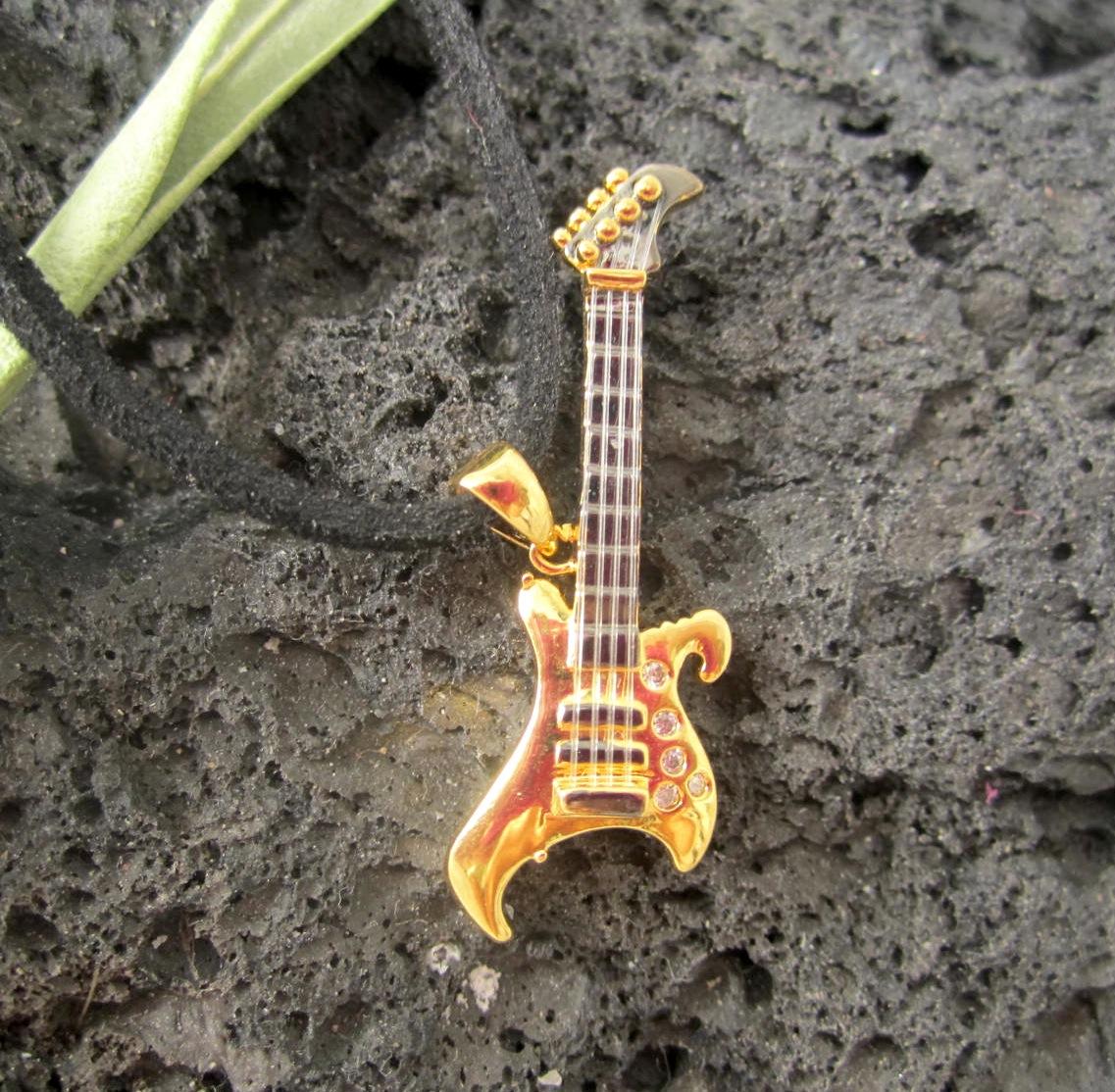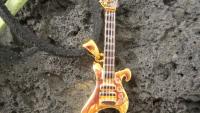 Bass Guitar Pendant - Gold With Nylon Strings
Bass Guitar Pendant - Gold With Nylon Strings
Gold plated Bass Guitar featuring CZ stone detail and real nylon strings!  
We only have one of these in stock so its first come!!
This is a really funky piece that can be worn with the thin leather cord, a faux suede cord or a chain....We thought it looked great on the ball chain.  Please note the 4mm and 5mm chains are too large for this piece.
50mm x 14mm