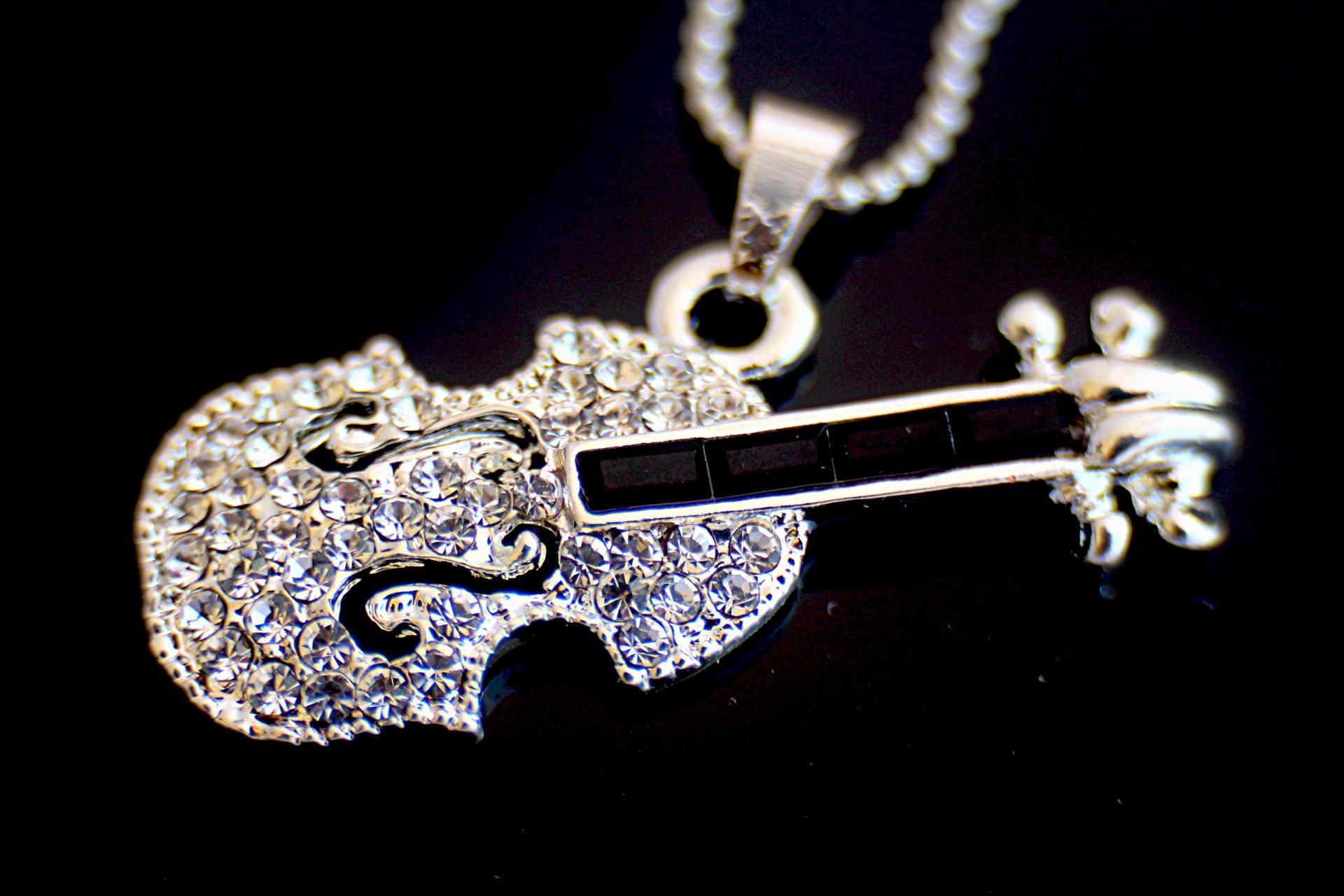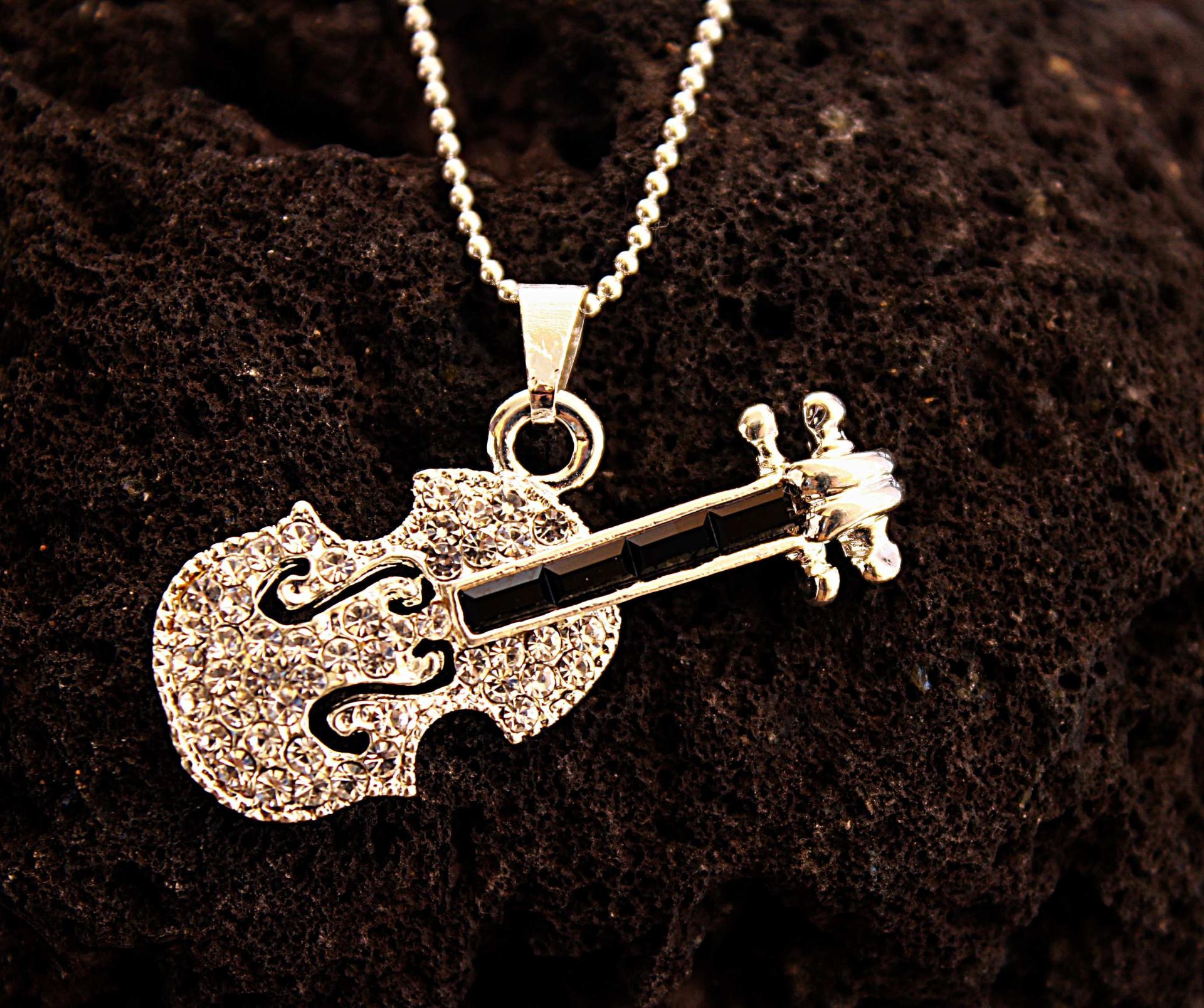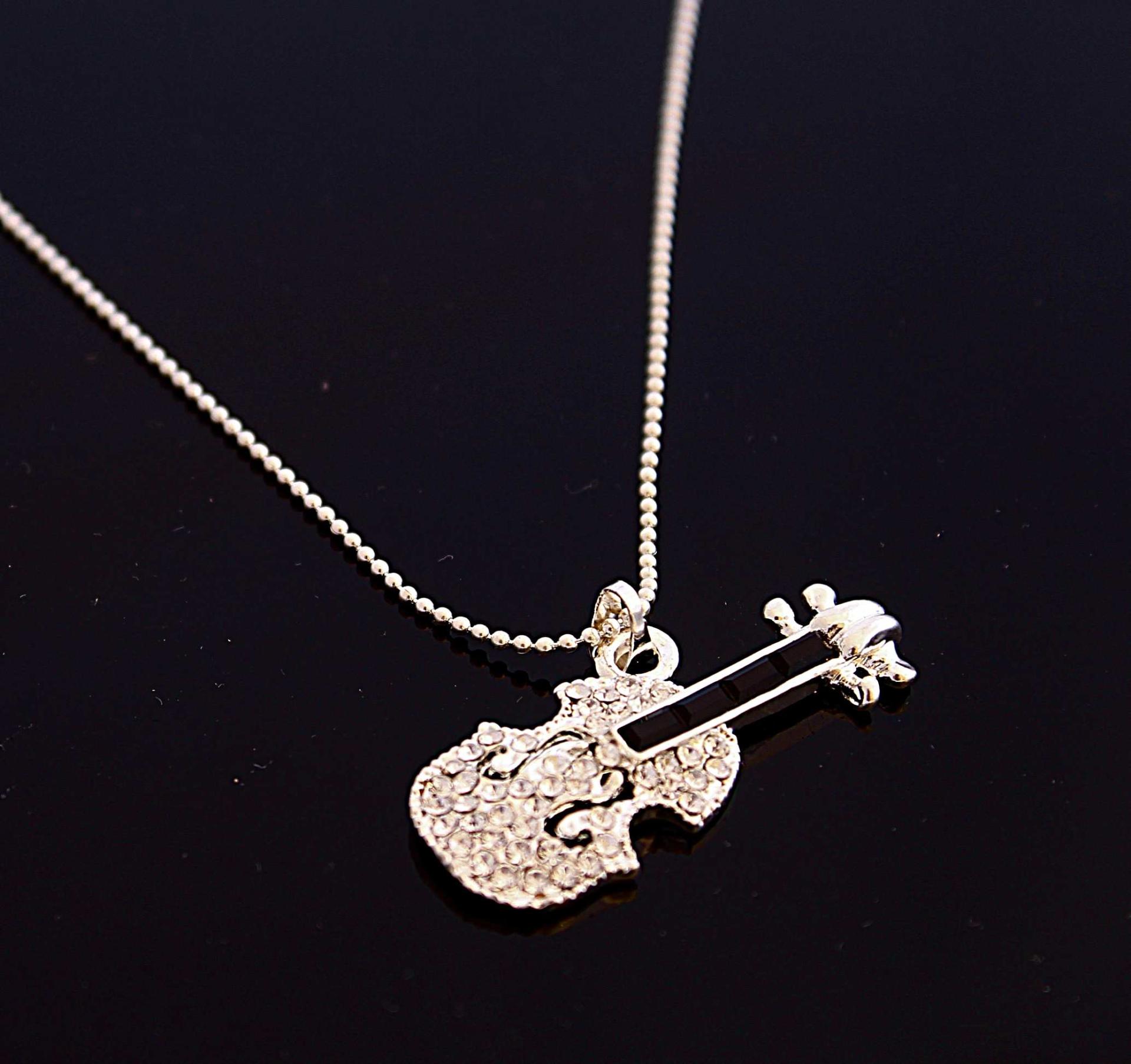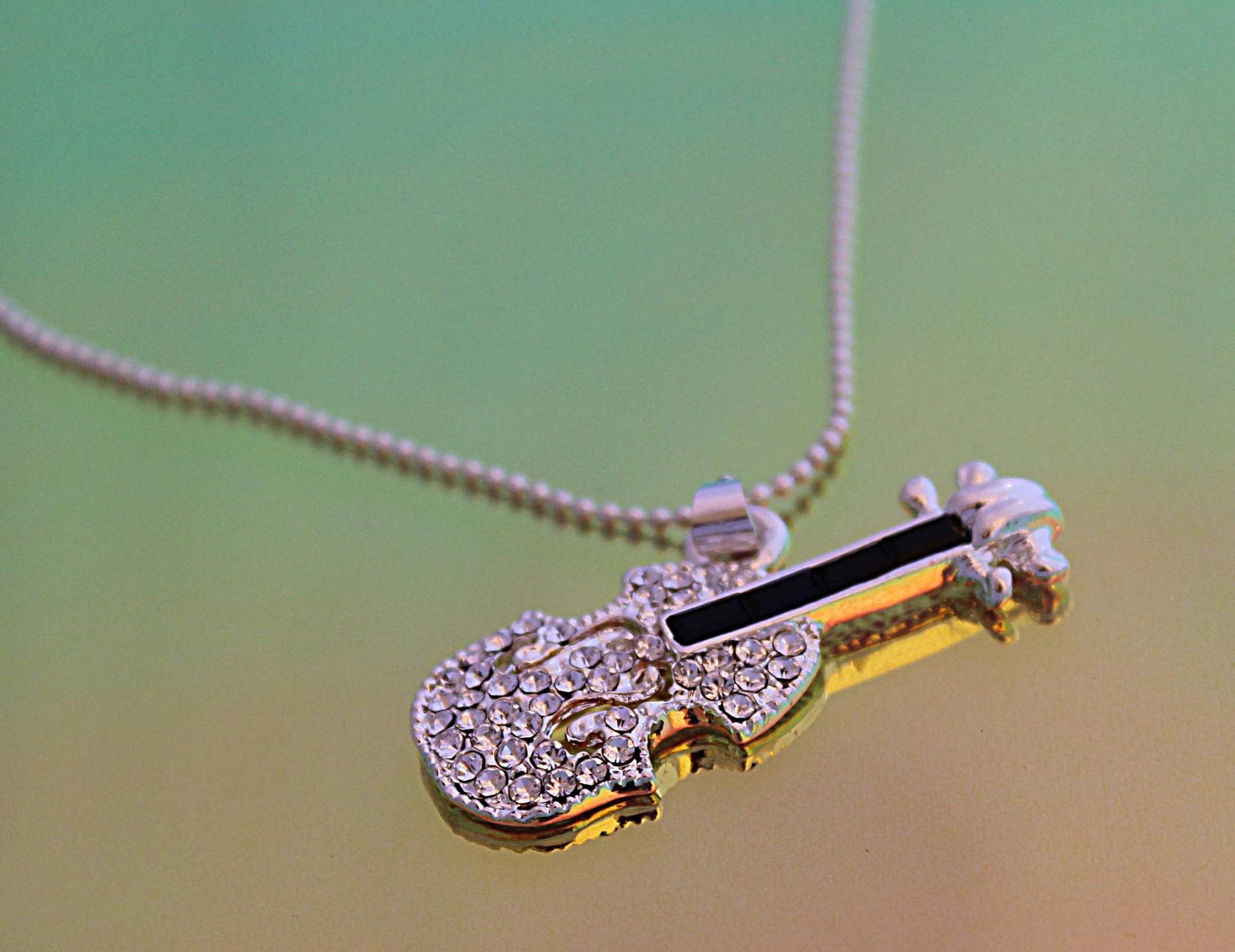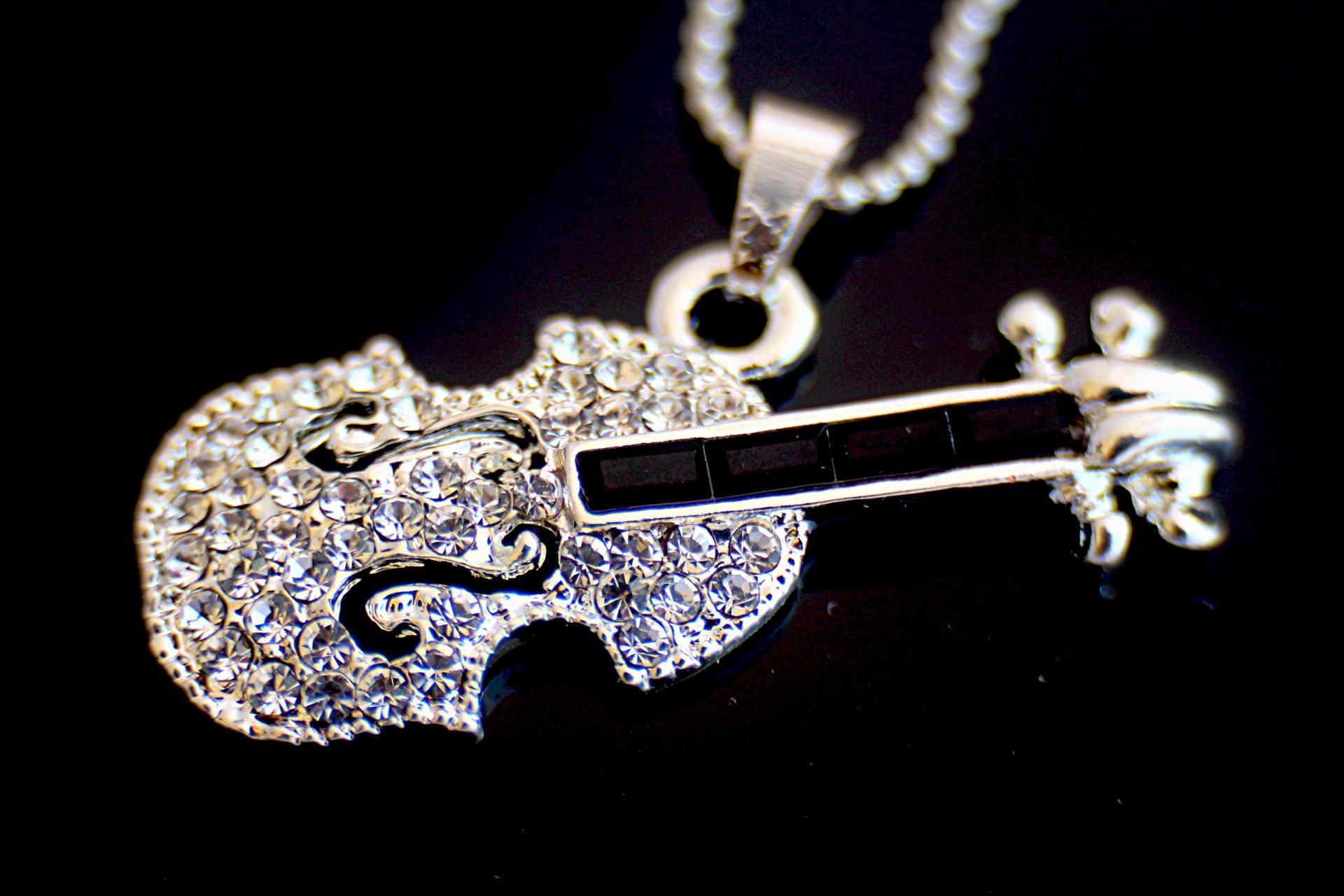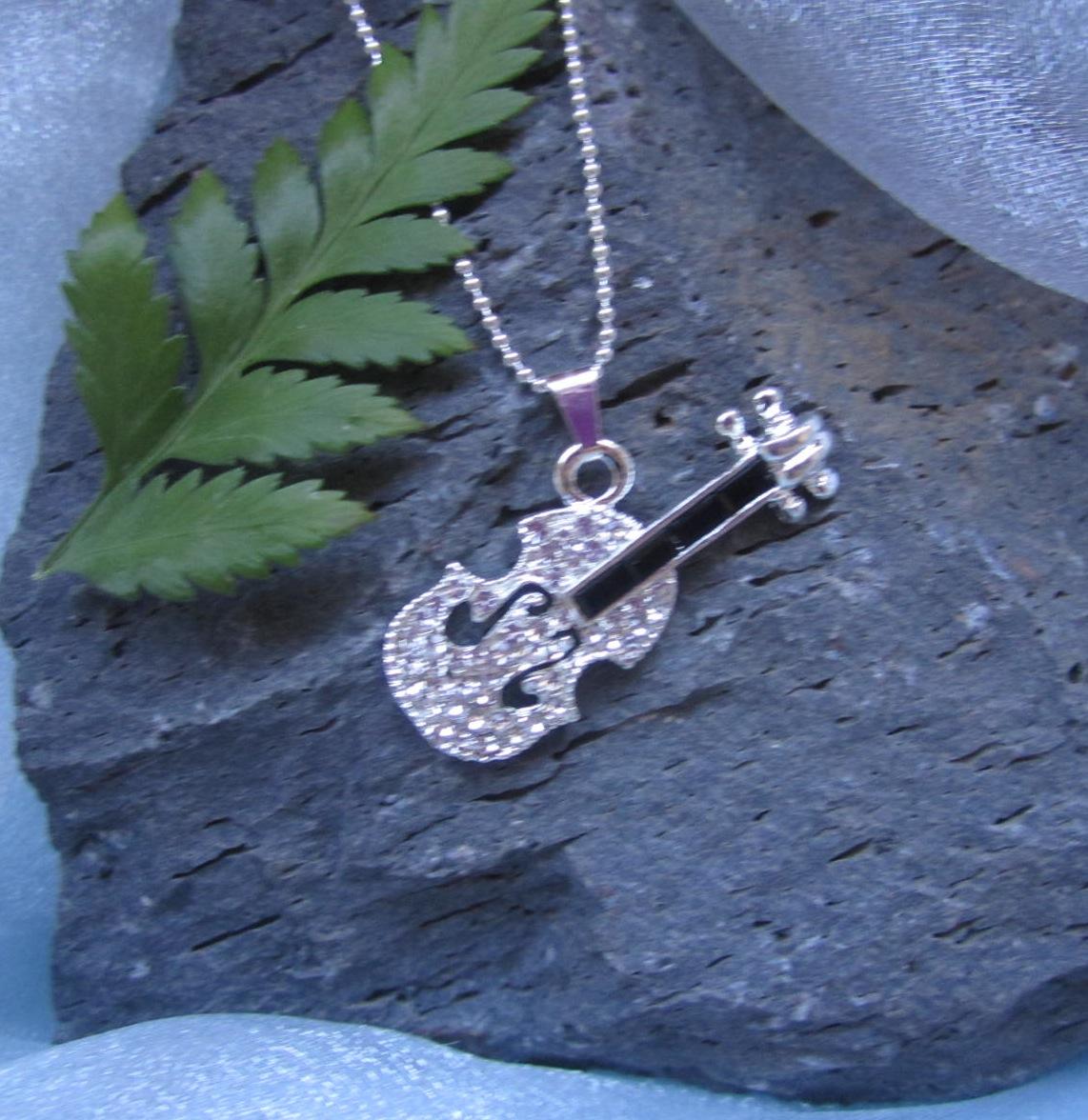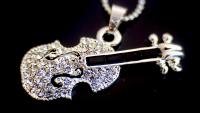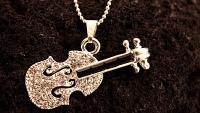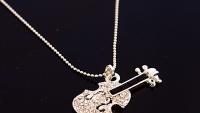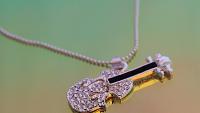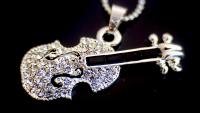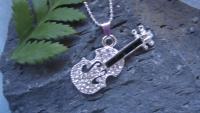 Viola/Cello/Bass Necklace
Viola/Cello/Bass Necklace
Great quality and great detail featured on this intricate instrument replica.  
CZ stones give it that added sparkle!  This is a nice quality necklace and perfect for any musician or even if you just have a love of the string ensemble!
The "F Holes" are cut out so the colour of your skin or clothing will show through this intricate detail.  The neck has black stone inset.
The Viola, Cello and Bass are all part of the violin family.  The viola can be played under the chin or sitting. The Cello is played sitting positioned between the legs, and the bass is played standing.
Instrument Is approx 4cm
It comes with a 54cm chain + 8cm extender
* We have used Macro Mode to show the detail of this necklace.  Please refer to sizing dimensions for this piece.