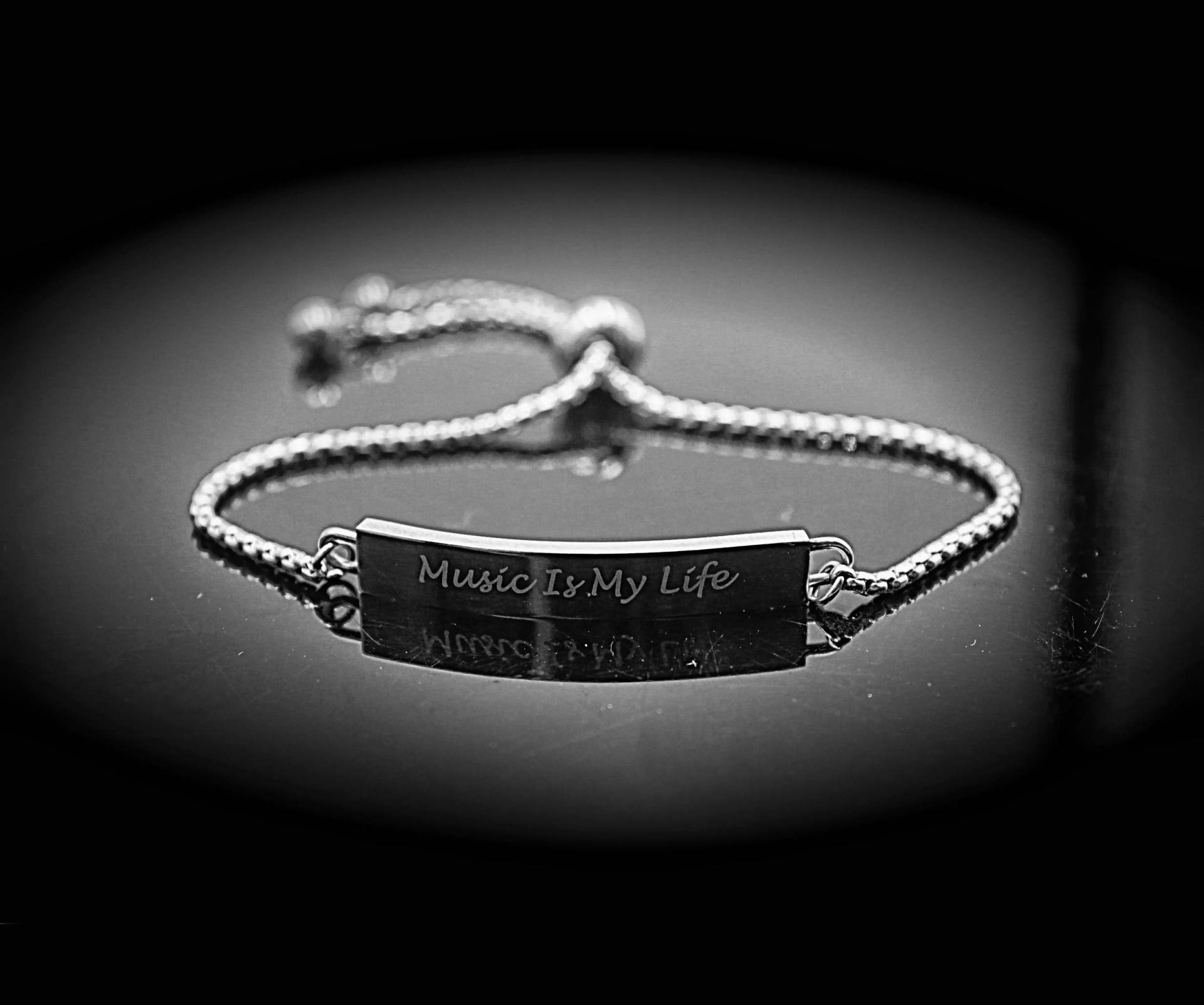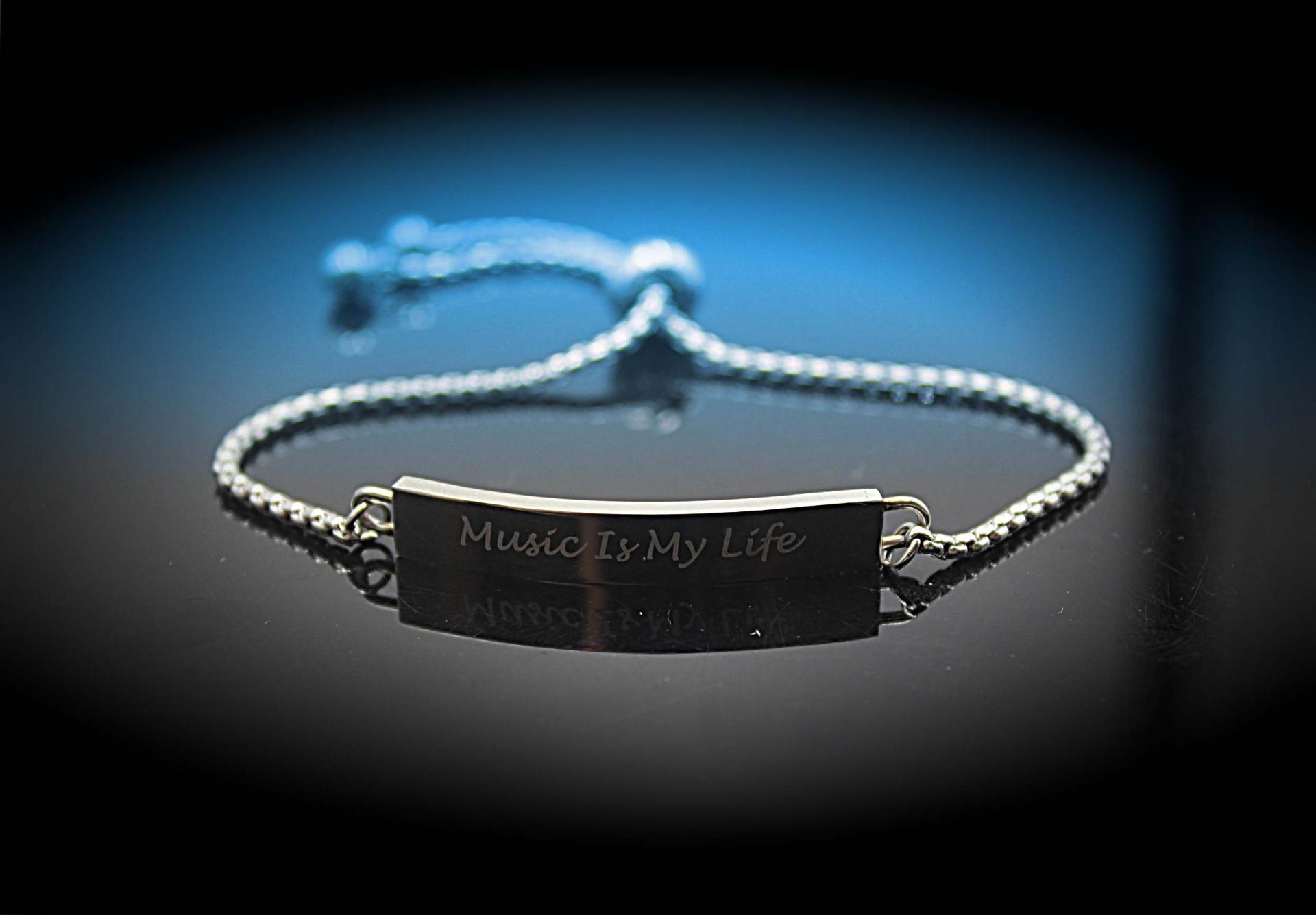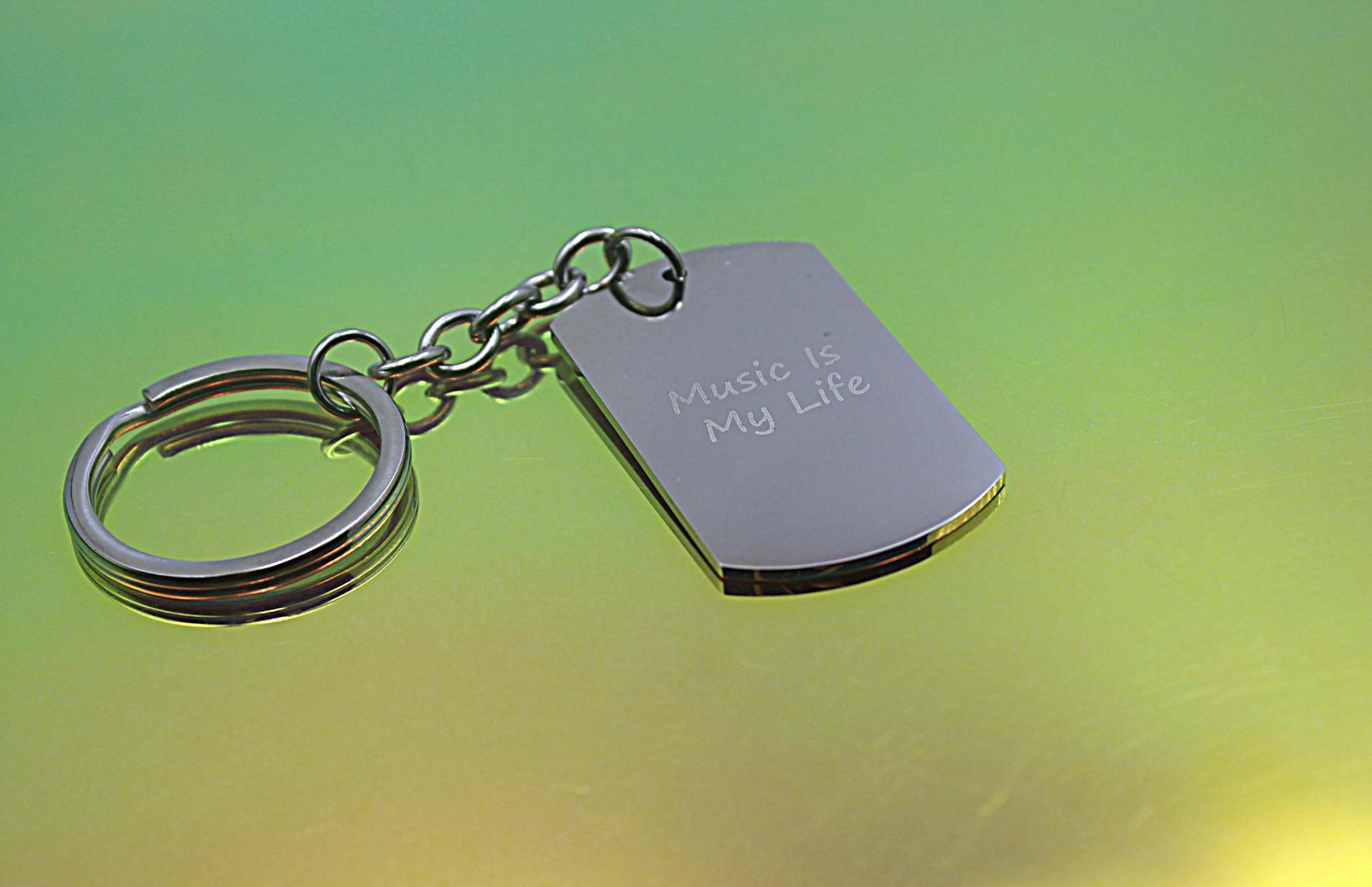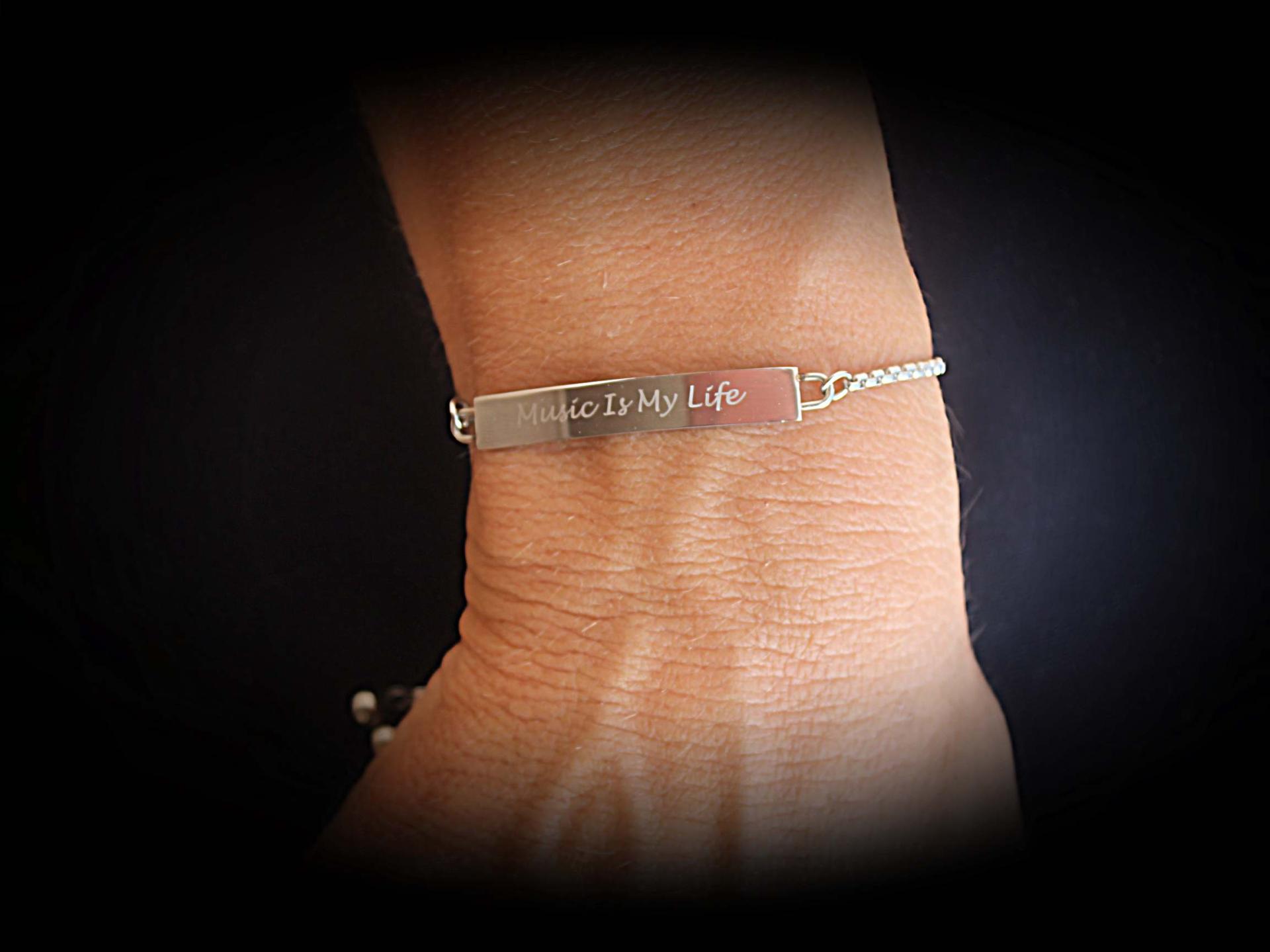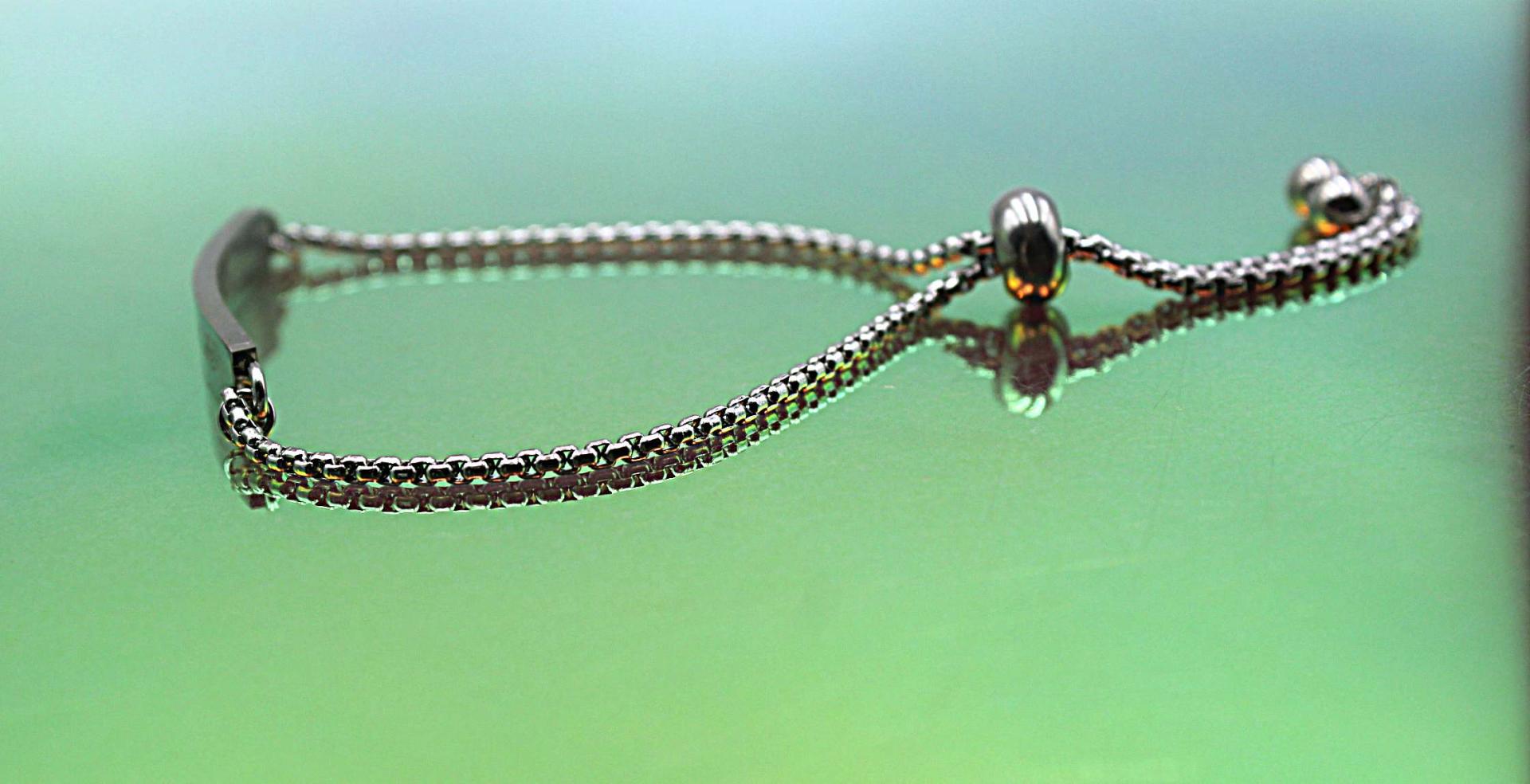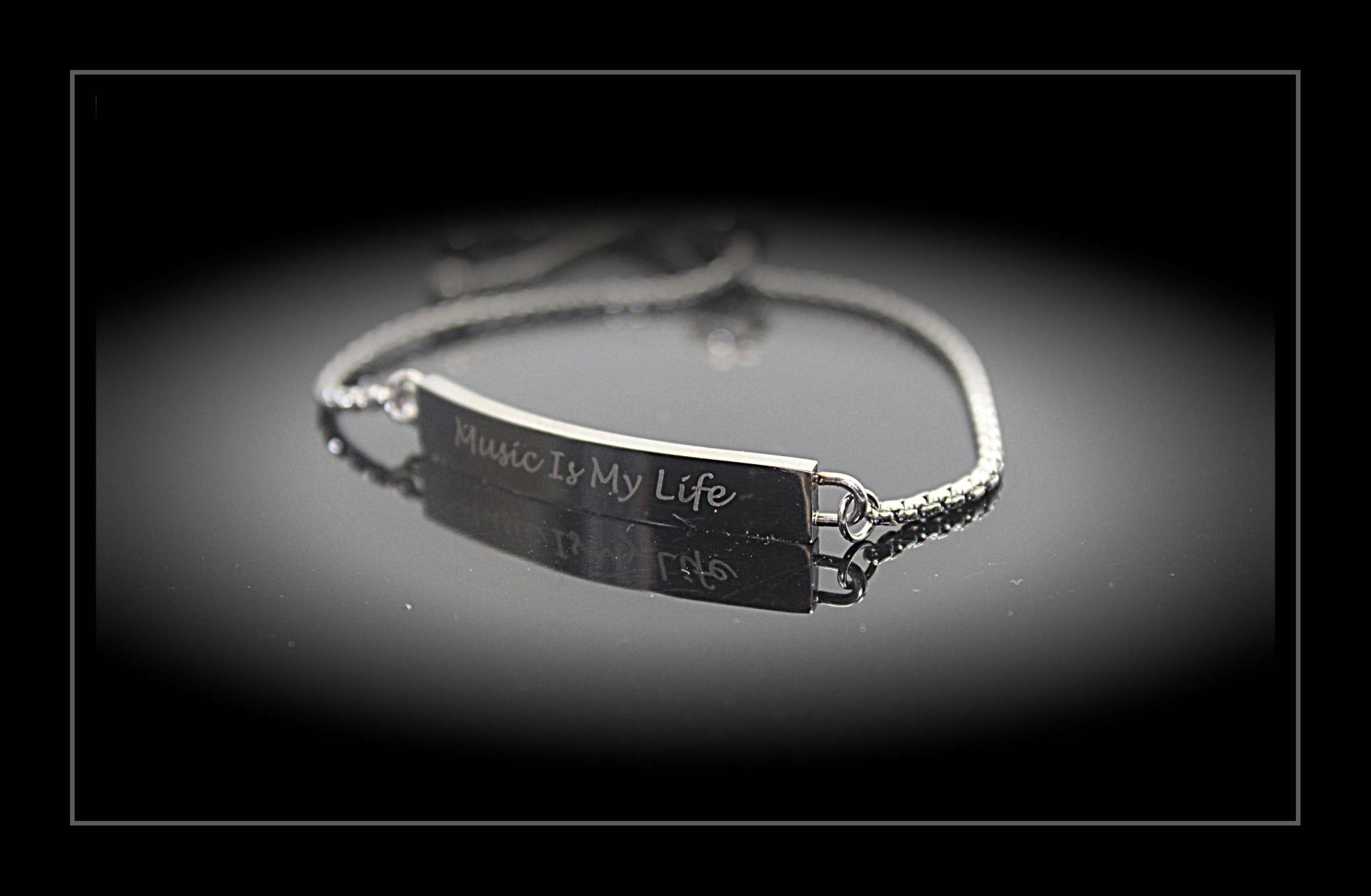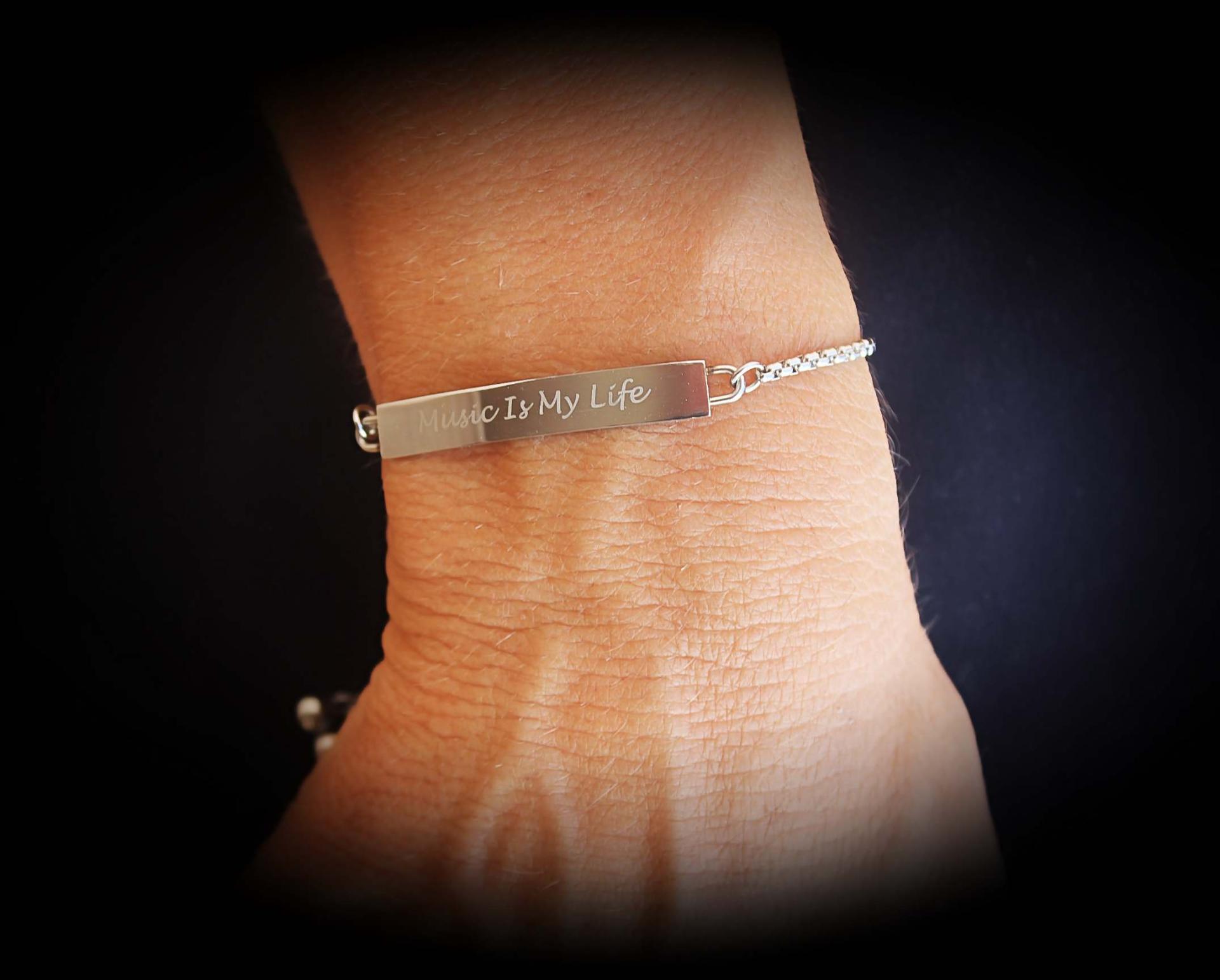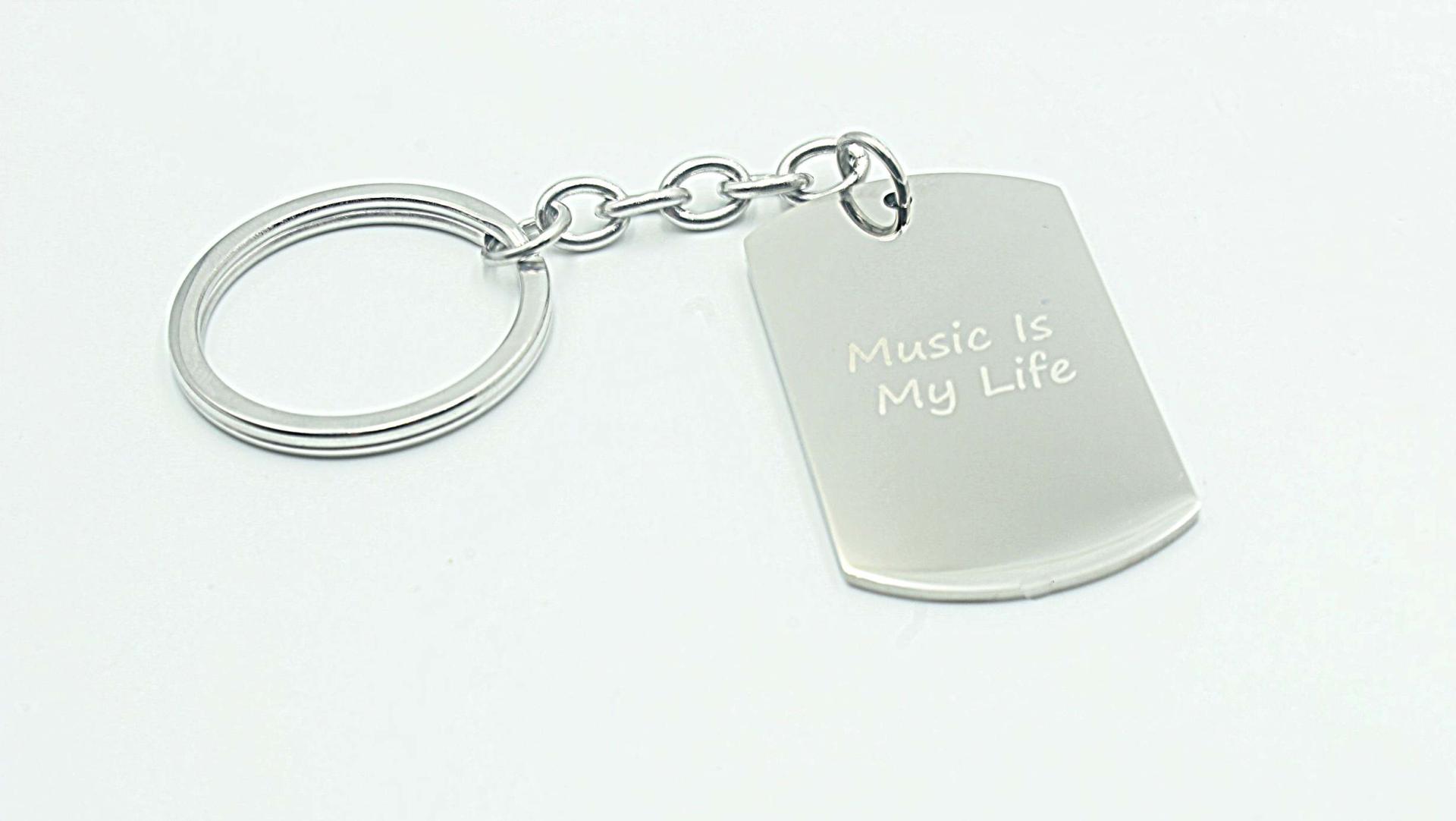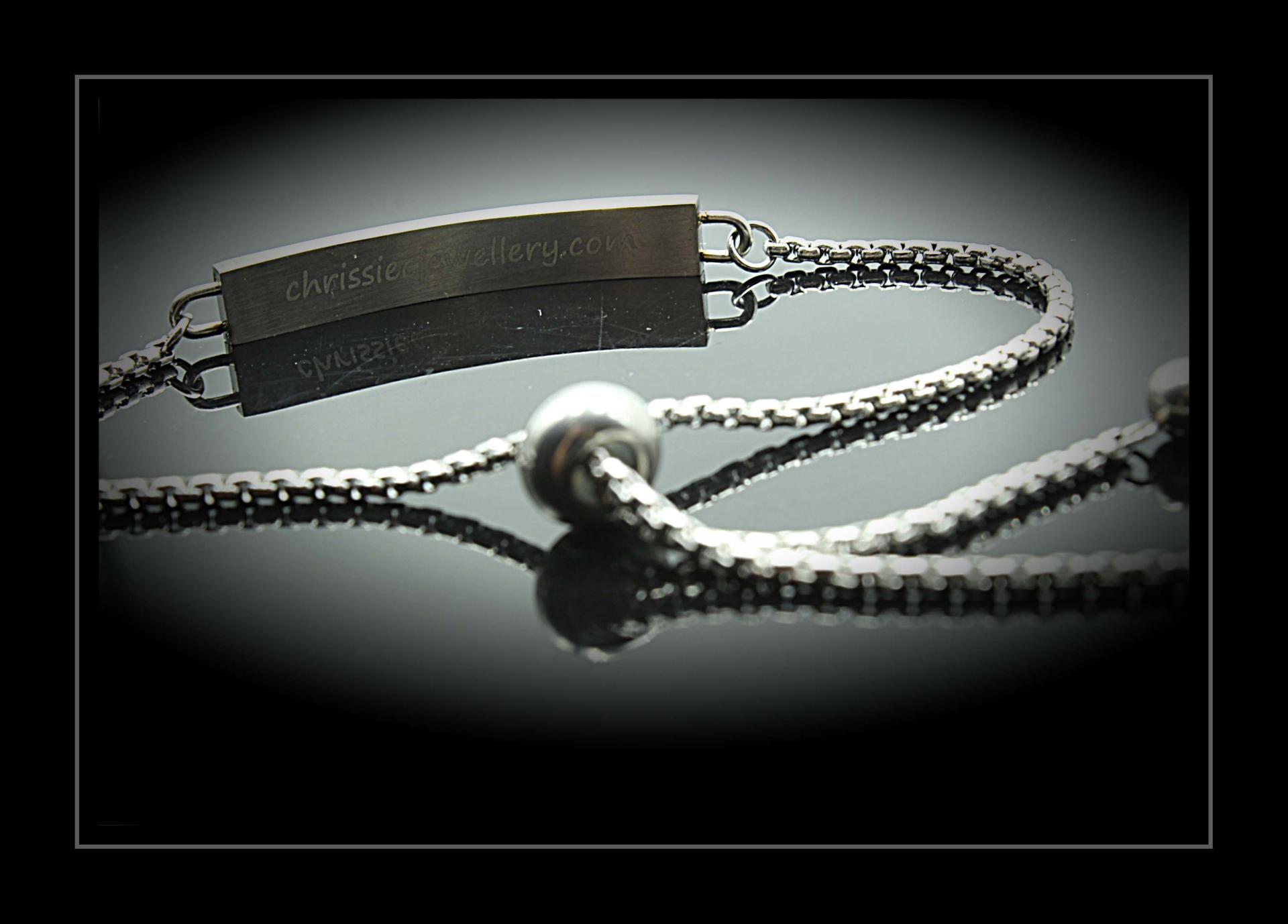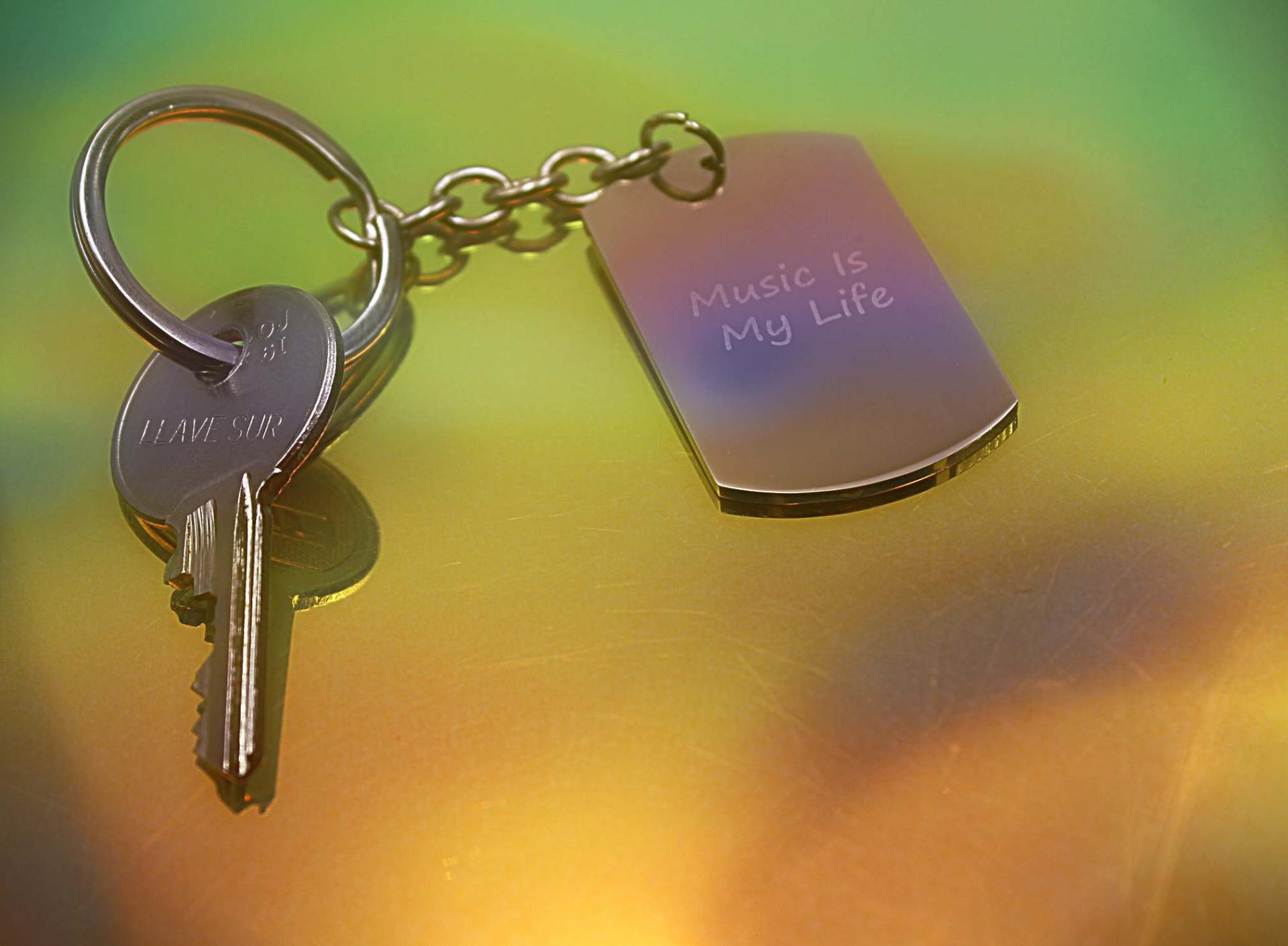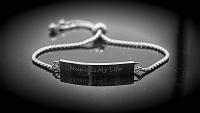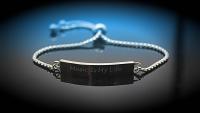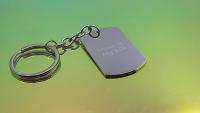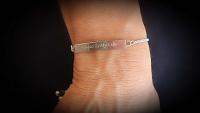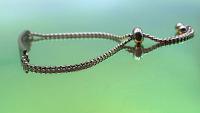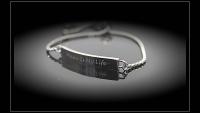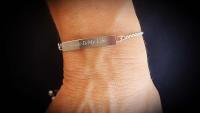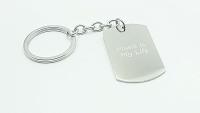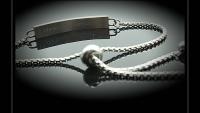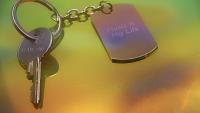 Music Is My Life Inspirational Stainless Steel Bracelet
Music Is My Life Inspirational Stainless Steel Bracelet
Every person with music in their soul loves to share this passion and here at Music Jewellery Online, we hope you will share your passion by wearing this inspirational quote bracelet.
Your  "Music Is My Life" bracelet is  unique to Chrissie C, and you will see the Chrissie C name engraved on the reverse of your bracelet bar. Wear your bracelet with pride and show the world you endorse the support of emotional health.
Your bracelet  is crafted in a stainless steel which we love here, t as it is such a durable metal and does not fade or tarnish like other metals.
This bracelet adjusts by simply sliding the stainless steel ball bead so its perfect for the small or larger wrists!
We will wrap your bracelet in a velvet pouch and send it on its journey packaged with love and care.
Bracelet Bar Approx 50mm x 8mm.  Using the adjustable bead, you can ensure you have a great fit so perfect for the small or large wrists!