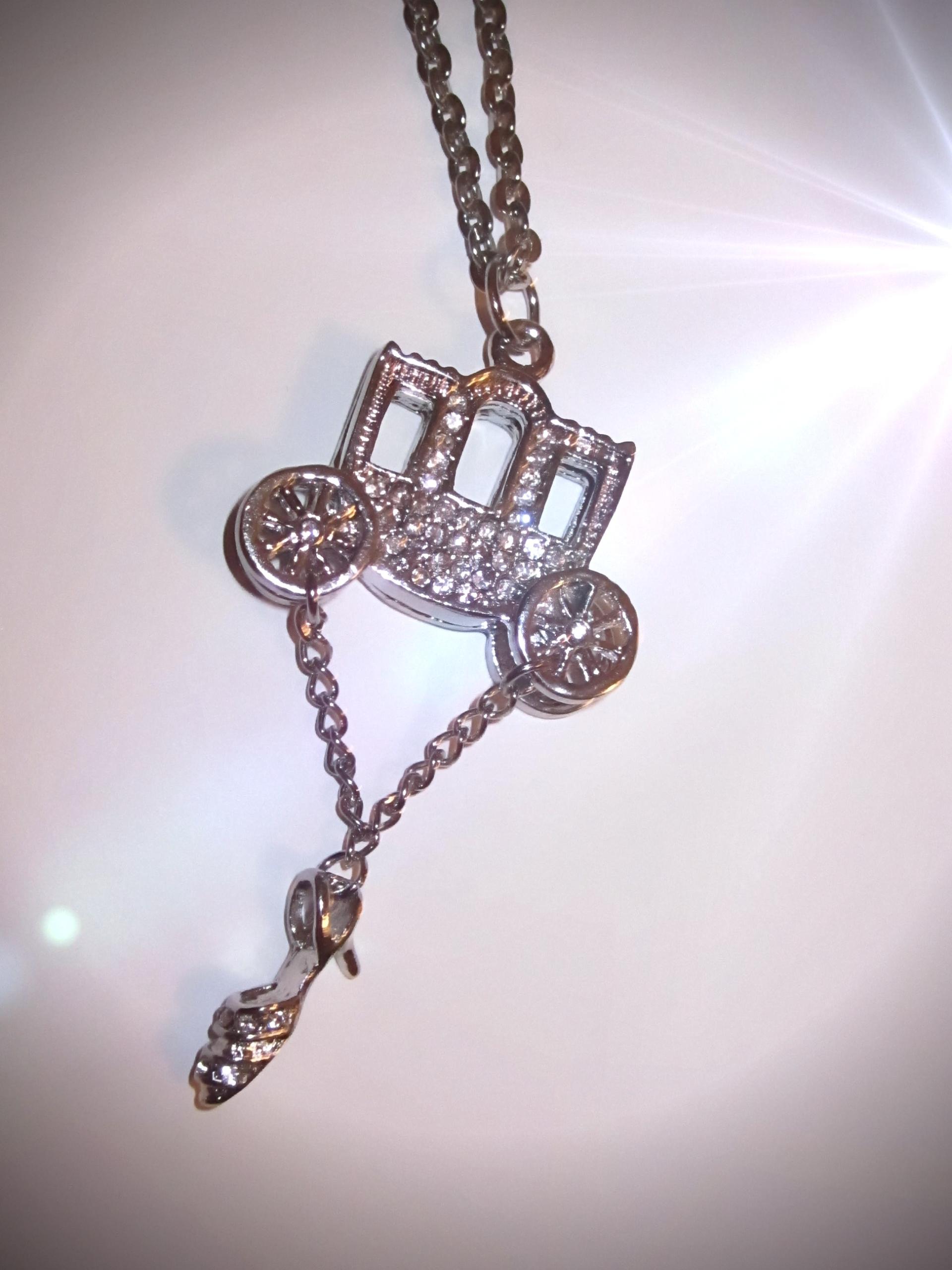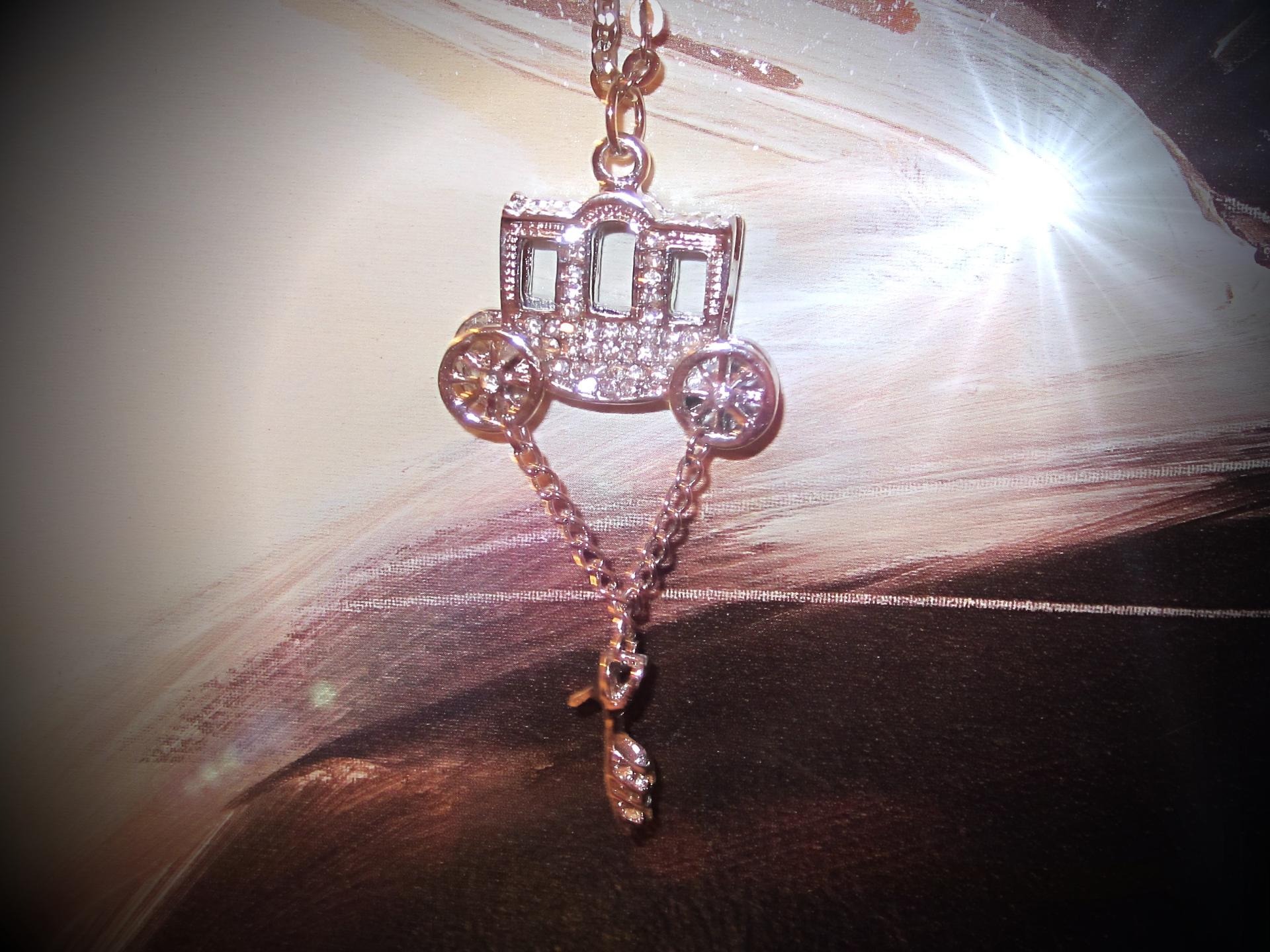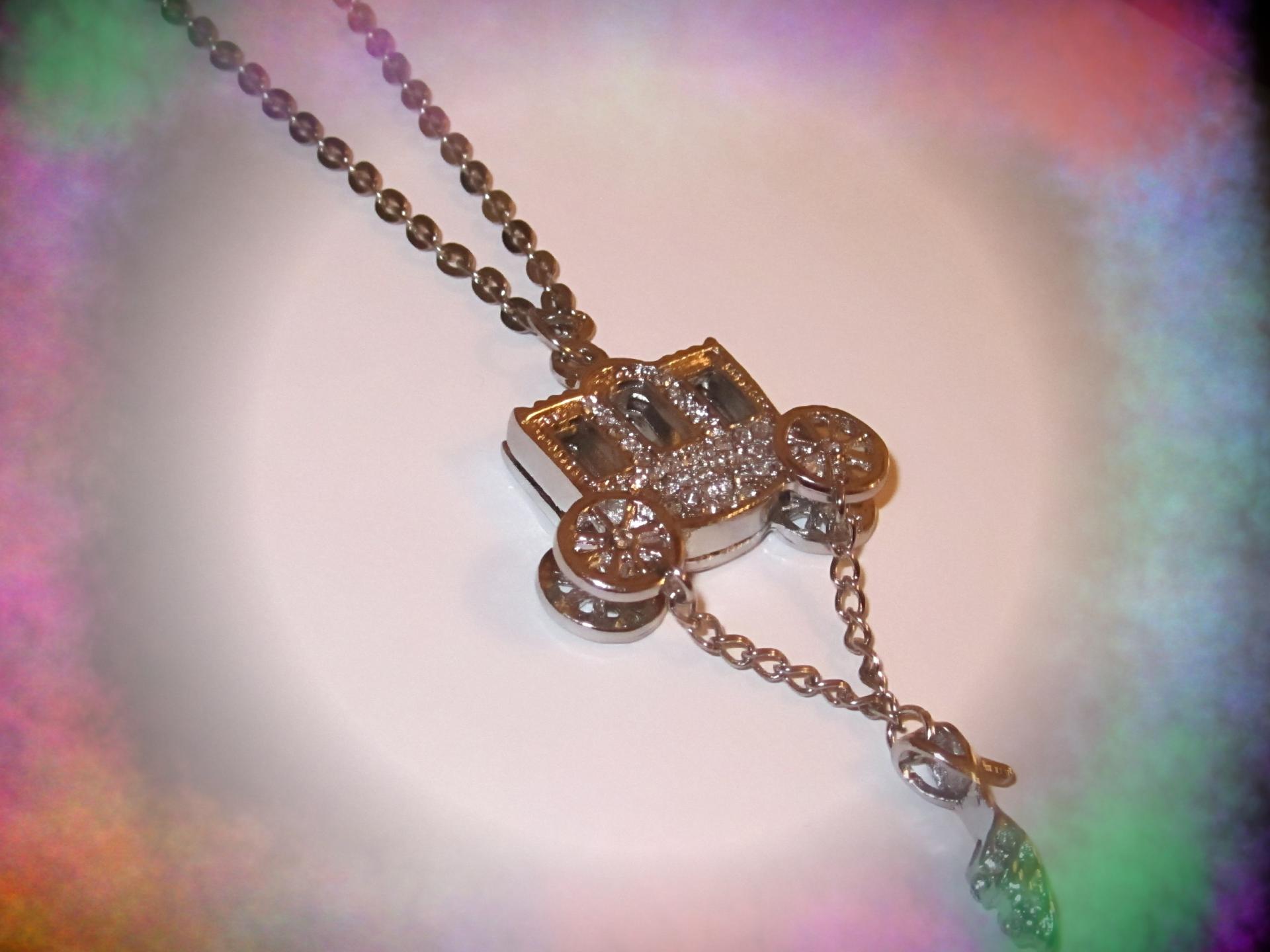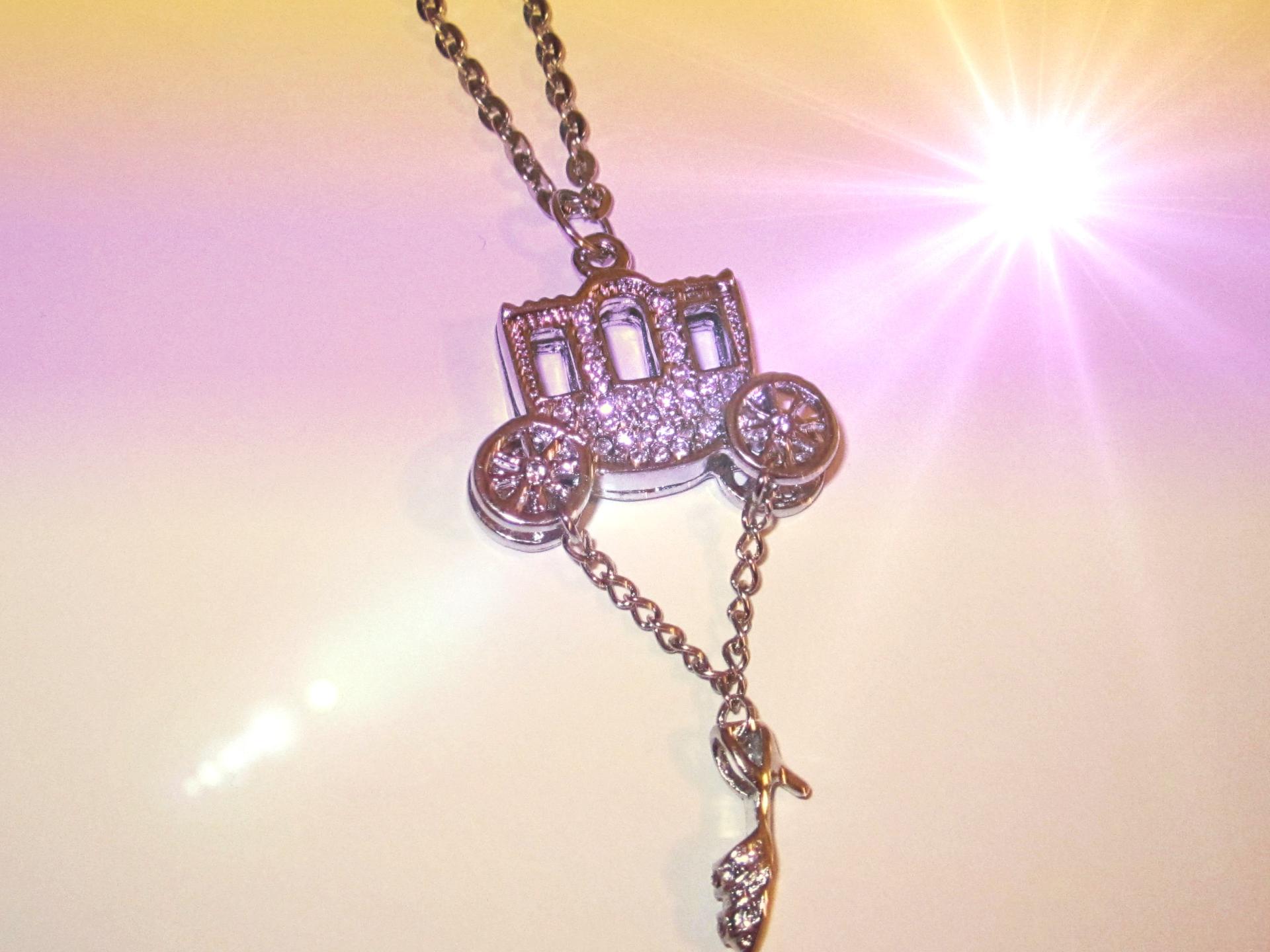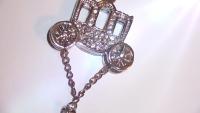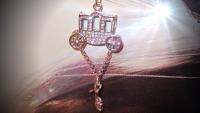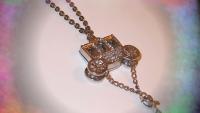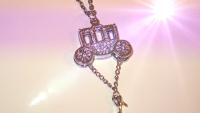 Cinderella Style fairy tale Necklace Carriage and Hanging Shoe Necklace
Cinderella Style fairy tale Necklace Carriage and Hanging Shoe Necklace
Tell a fairy tale with this Cinderella Carriage with Shoe Charm.
This carriage will take you back to fonder times of princesses waiting for their knights in shining armour.
Craft your Cinderella story with this fabulous piece I found. This highly polished alloy jewel features a diamonte encrusted carriage with a diamonte slipper suspended from a chain
We have Themed this piece on the 1997 Rogers and Hammersteins romantic musical fantasy TV film produced by Walt Disney.
This necklace is also great as a wedding gift or bridesmaids gift. 
Carriage is approx 25cm x 25cm and the entire ensemble with carriage and shoe hangs approx 6cm.
The carriage and slipper are attached to a silver coloured link chain of approx 68cm