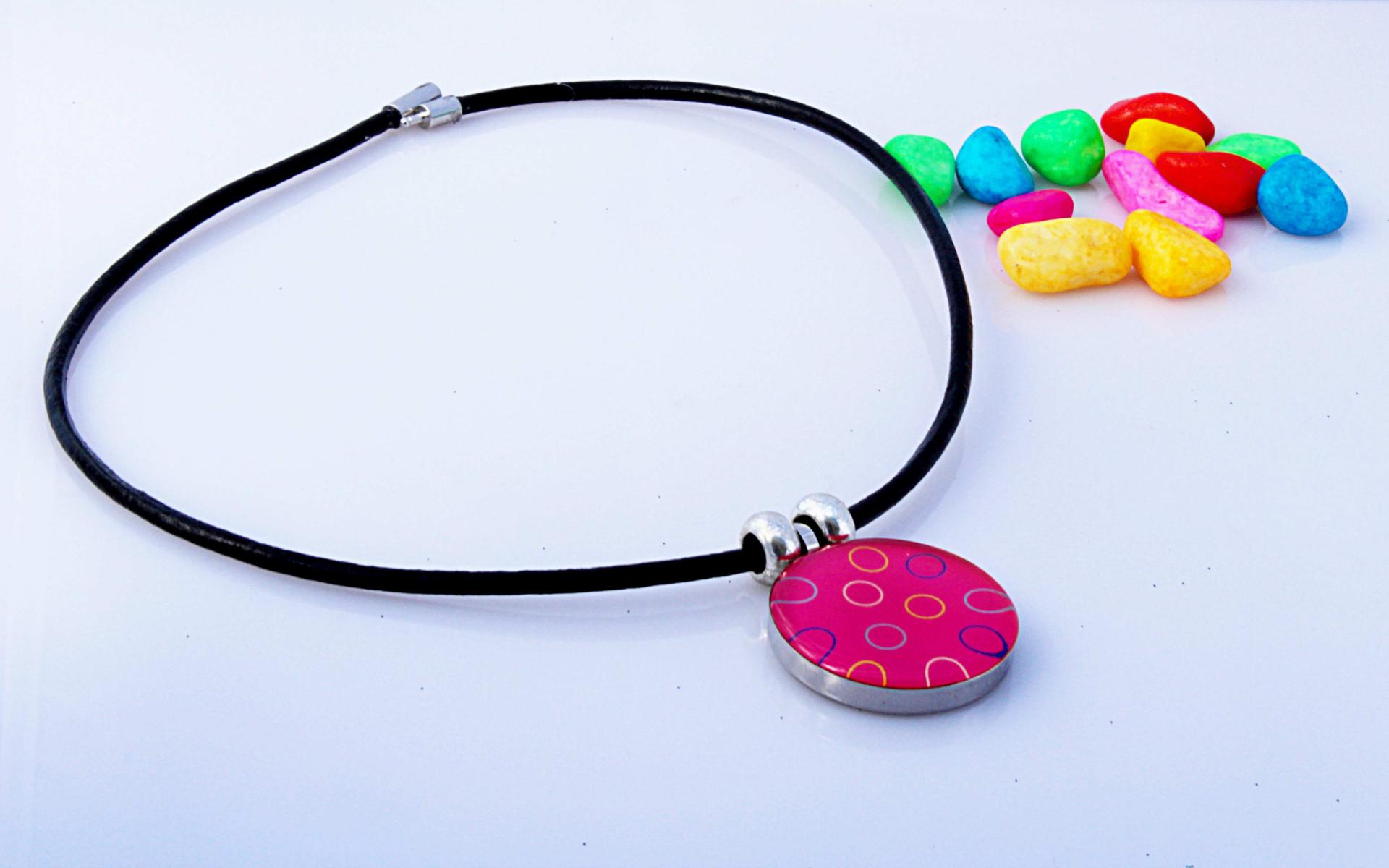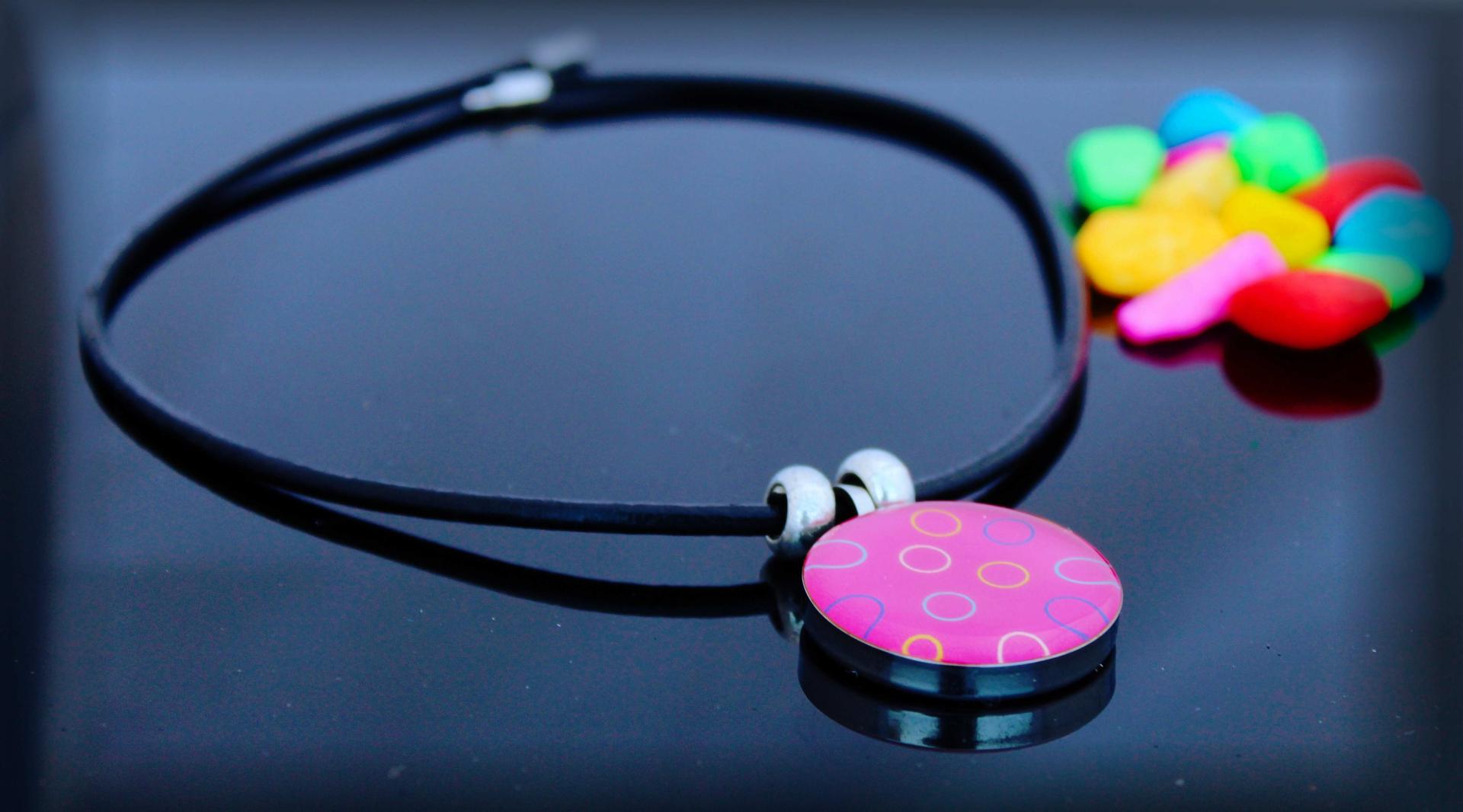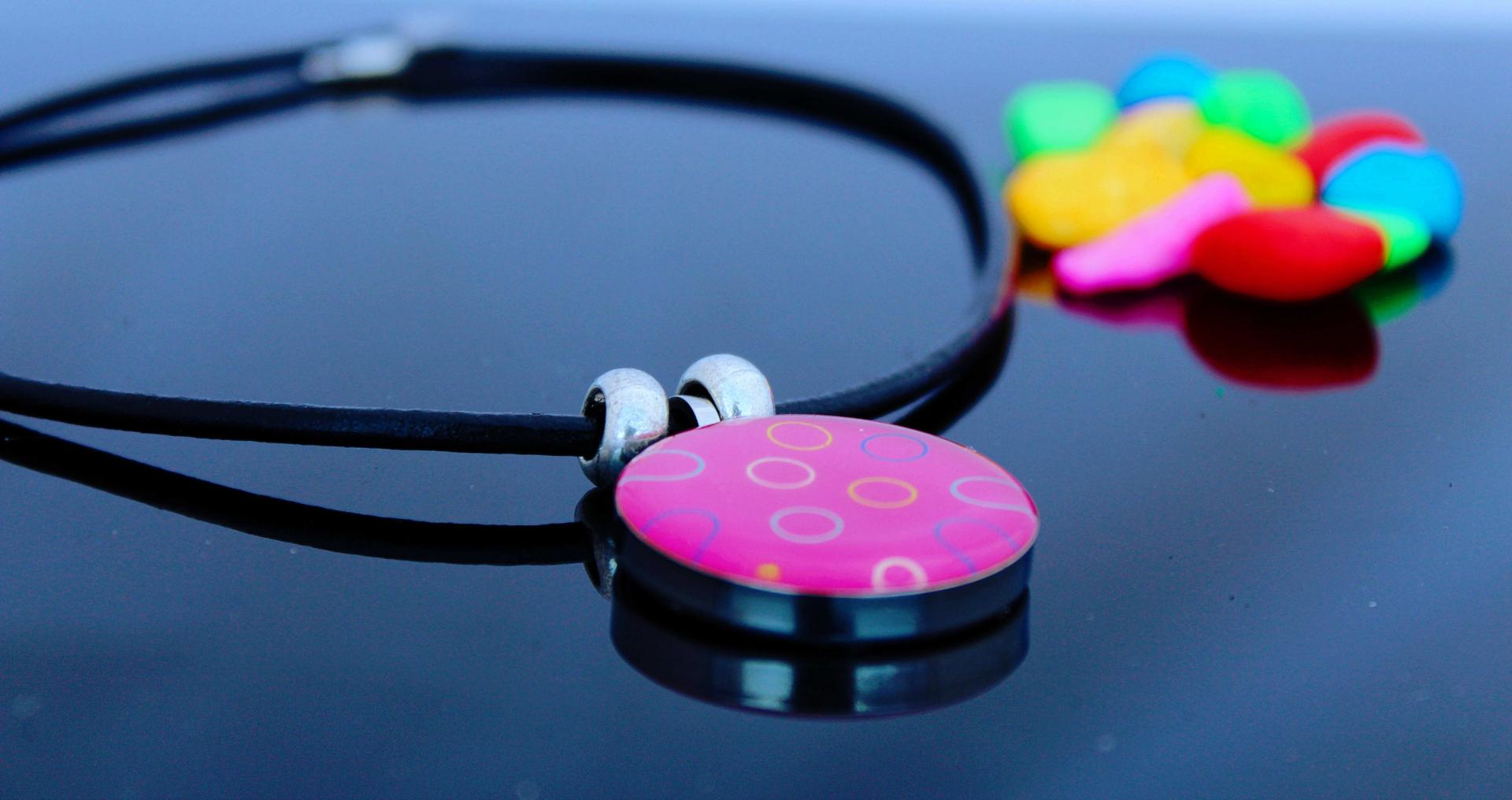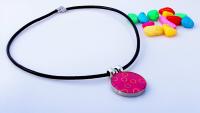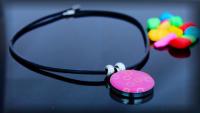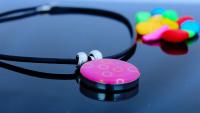 "Circle Of Life" Stainless Steel Pendant in bubblegum pink
"Circle Of Life" Stainless Steel  Pendant in bubblegum pink
Another one of those pieces Chrissie C has sourced that reminded her of her debut performance with the leading "Elton John" tribute act.  
We have crafted this funky stainless steel circular pendant on a 3mm genuine leather cord with a solid clasp and added some flat round spacer beads.
You can choose your cord length to suit your style. 
Themed on the fantastic song "Circle of Life", the song from Disney's 1994 animated film The Lion King. Composed by Elton John, with lyrics by Tim Rice, 
Weight: 6.90 grams (0.24 ounce)

Height: 3.00 cm (1.18 inch)

Width: 3.00 cm (1.18 inch)