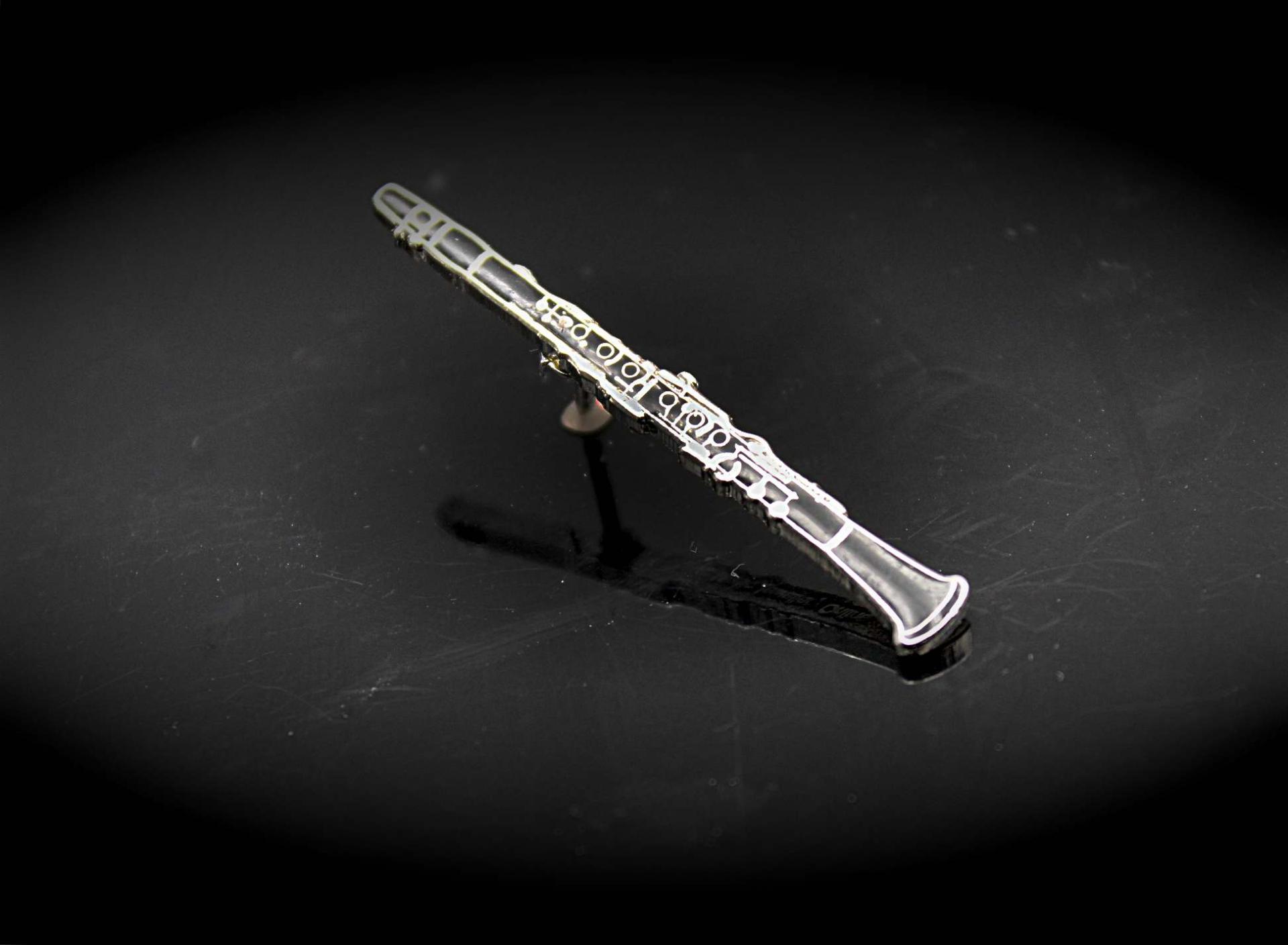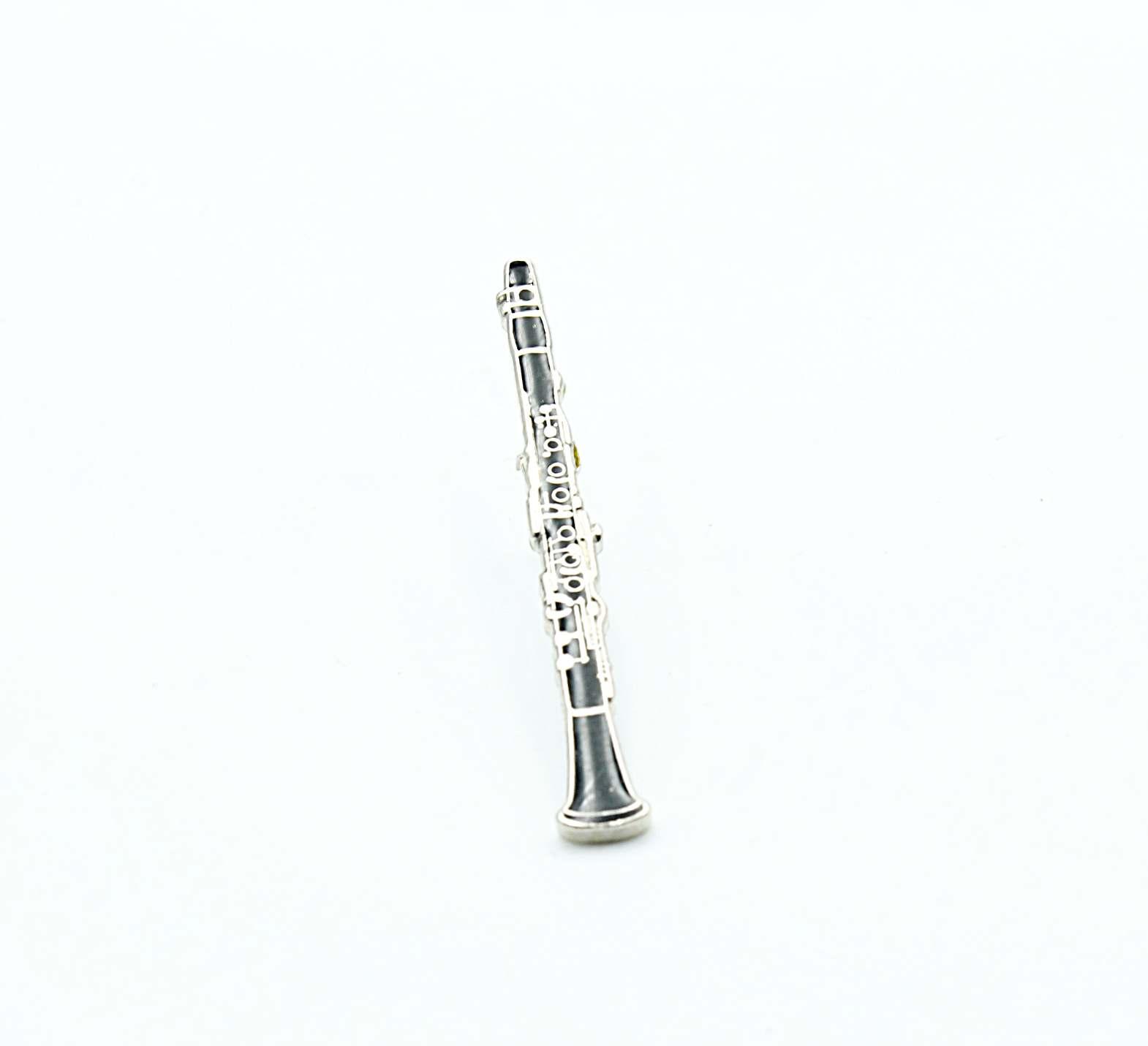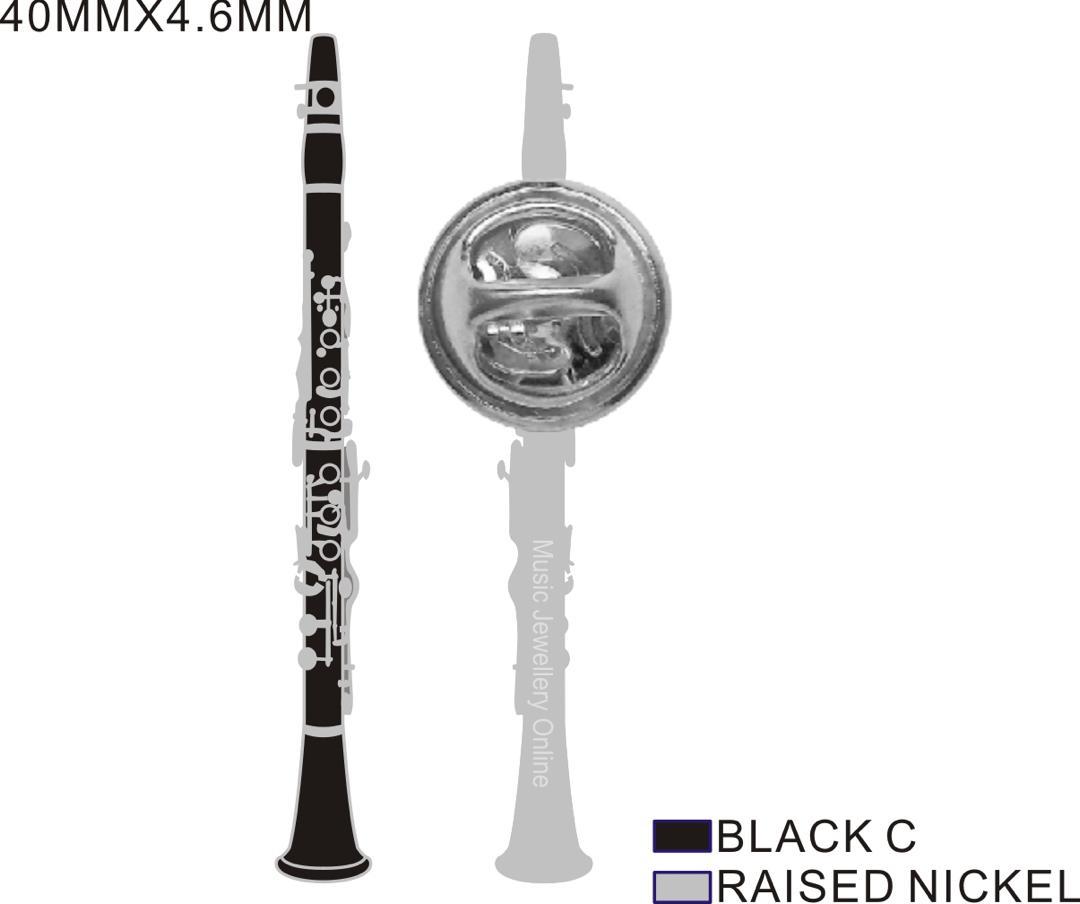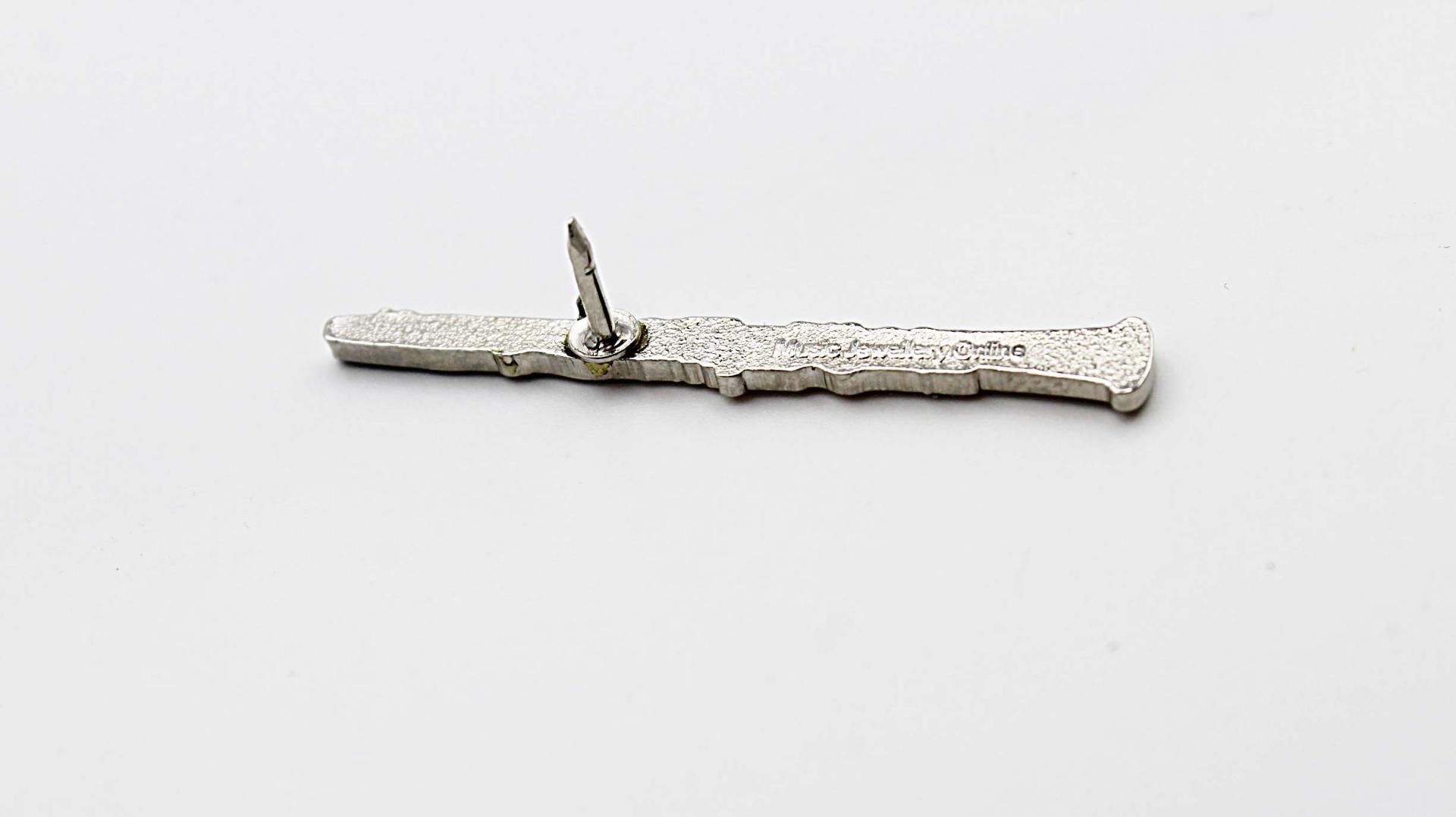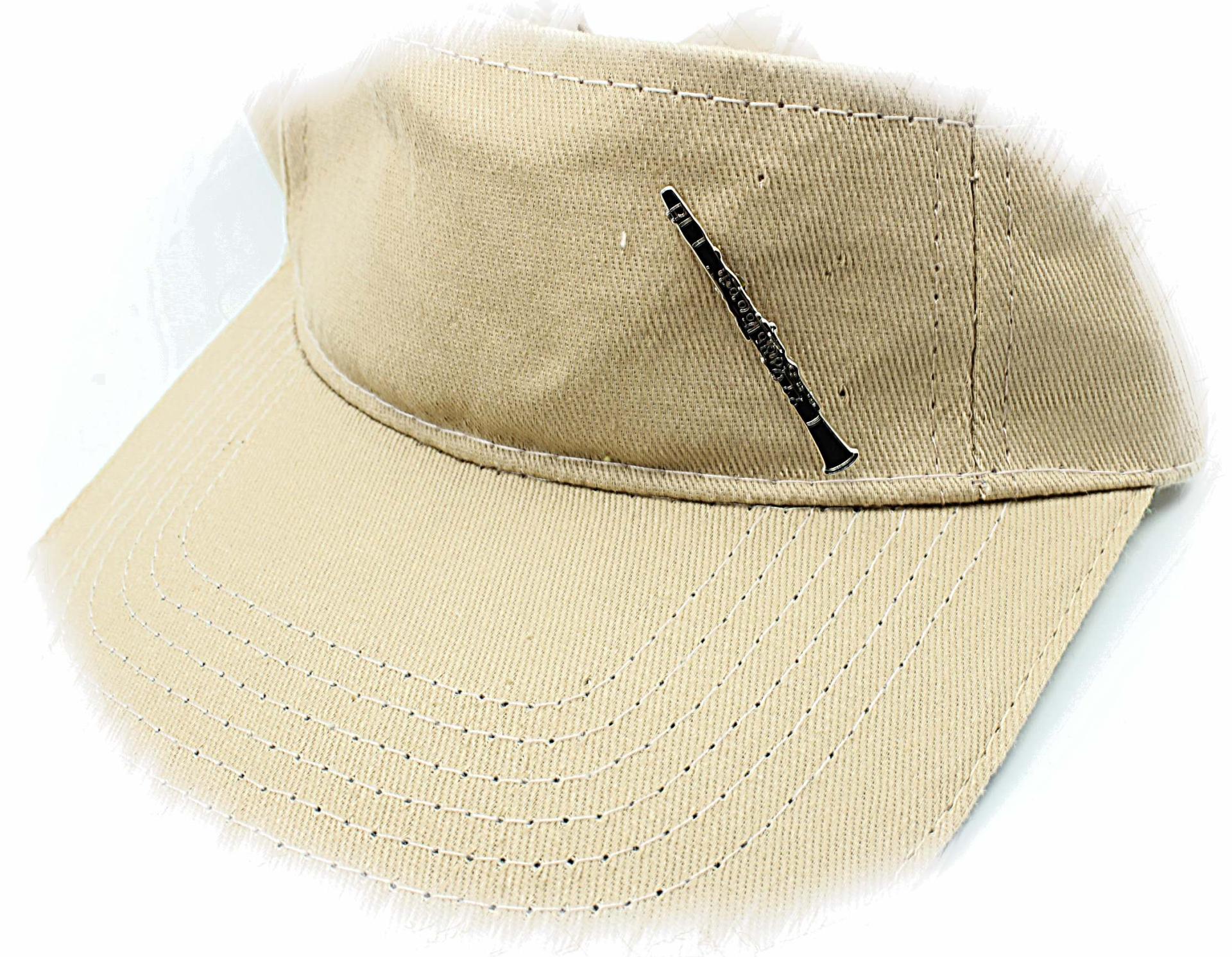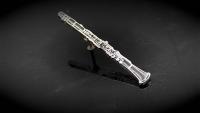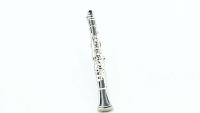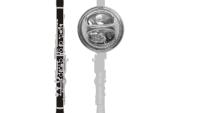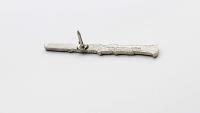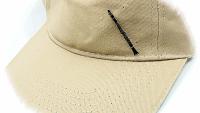 Clarinet Pin Badge
Musician Chrissie C has designed in intricate detail a clarinet pin badge.
The clarinet is a family of woodwind instruments.  It has a single reed  mouthpiece, a straight, cylindrical tube with an almost cylindrical bore and a flared bell. A person who plays a clarinet is called a clarinetist (sometimes spelled clarinettist).
The clarinet has proved to be an exceptionally flexible instrument, used in the classical repertoire as in concert bands, military bands, marching ands, jazz and other styles
Our clarinet pin badge is crafted from a brass, soft enamel and epoxy and stands approx 4cm tall.  It has our "Music Jewellery Online" name etched into the reverse as your pin is exclusive to us here at MJO!  You can also see our pin in its design stages in the images.
Perfect gift for any clarinetist, or music lover to show the world their musical passion.  This little pin sits perfectly on your hat, scarf, tie, jacket, bag etc.