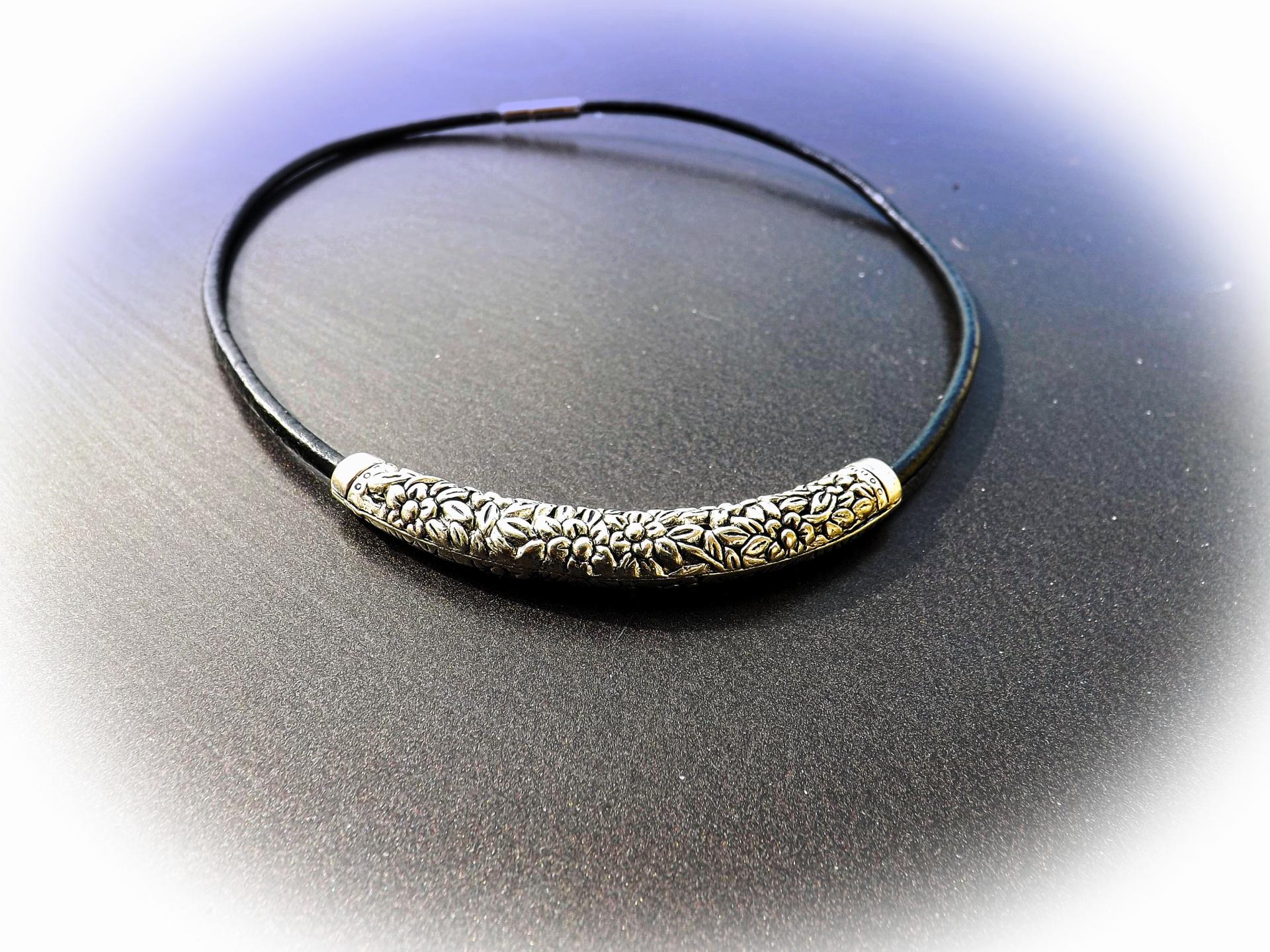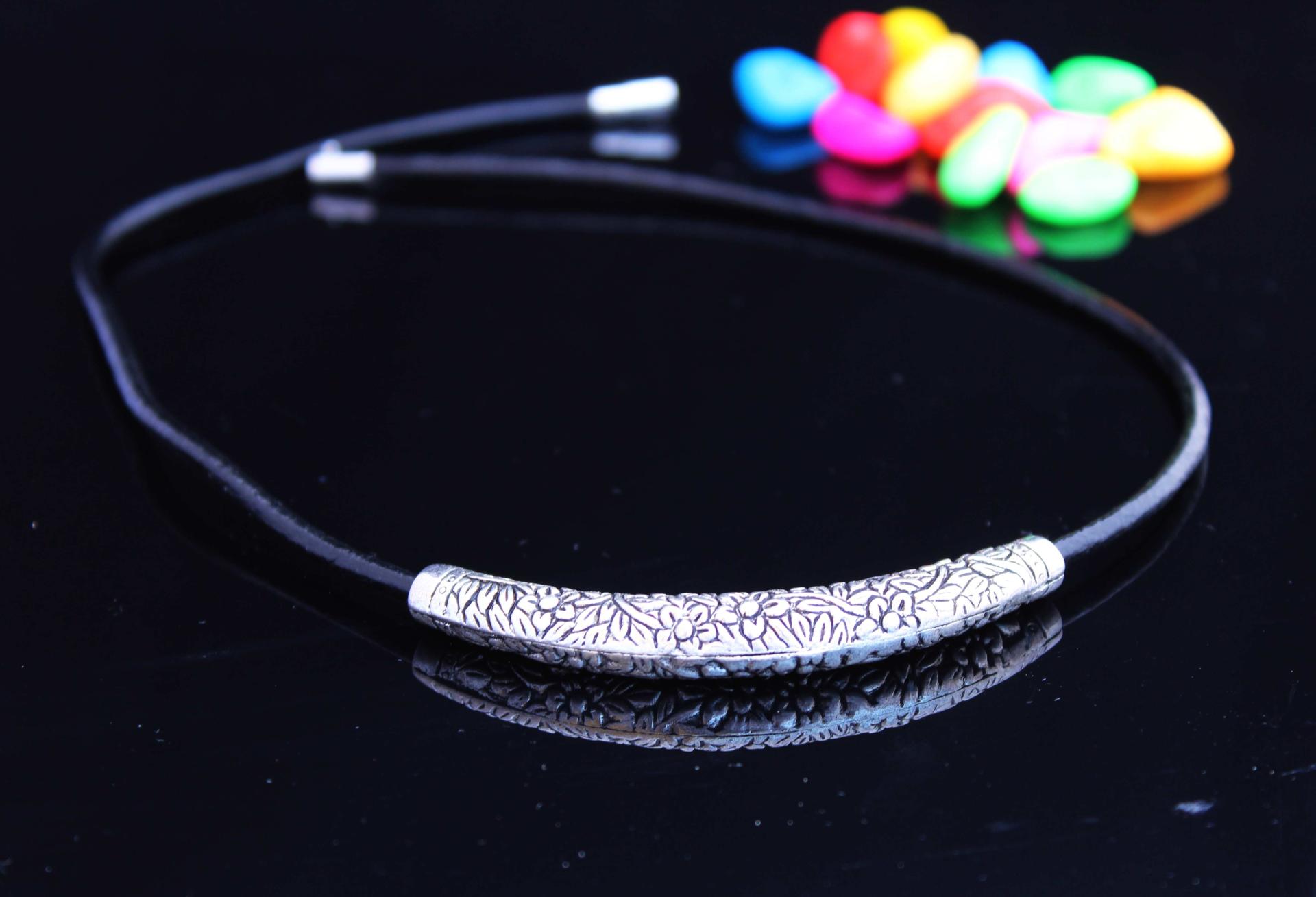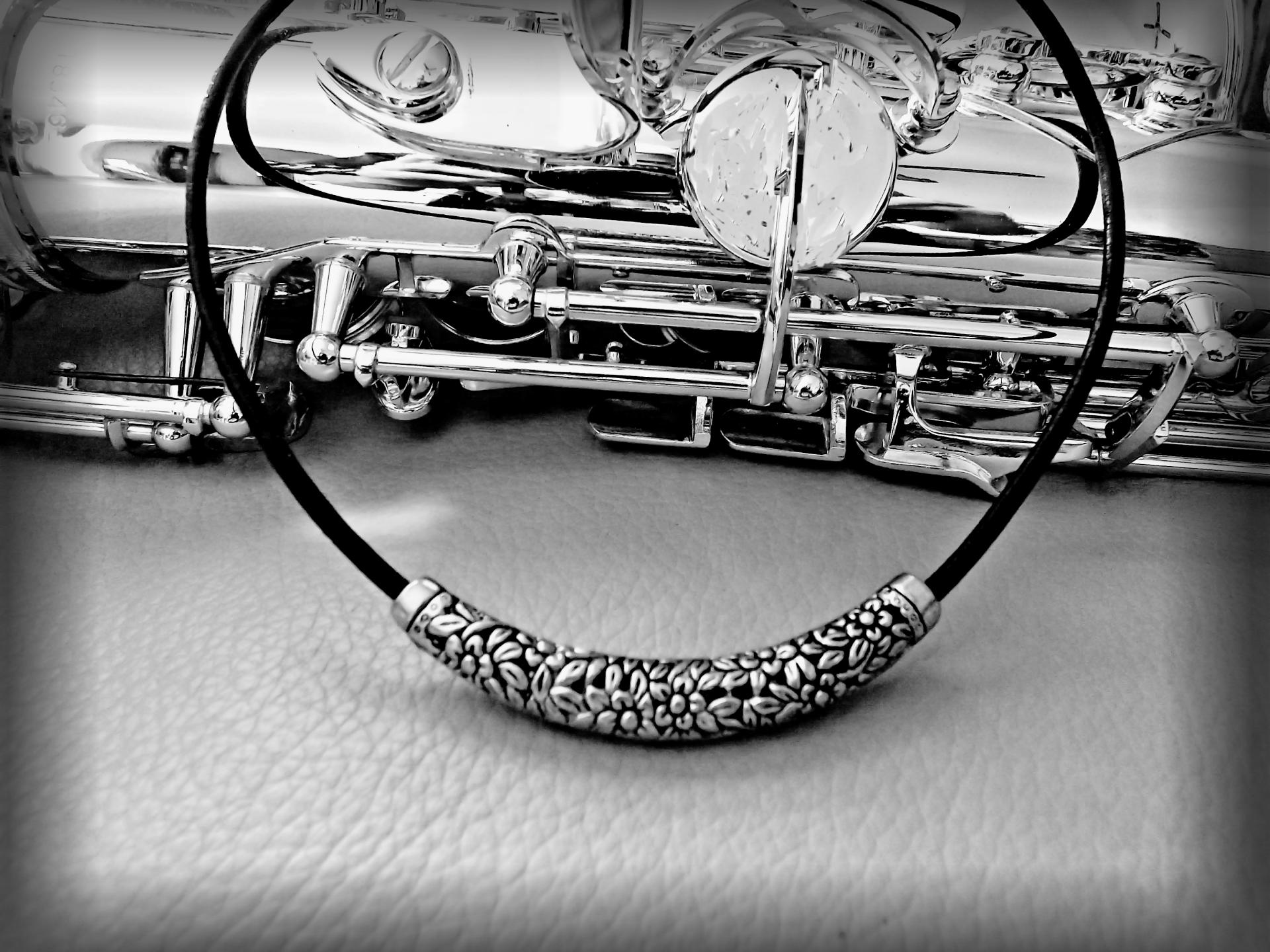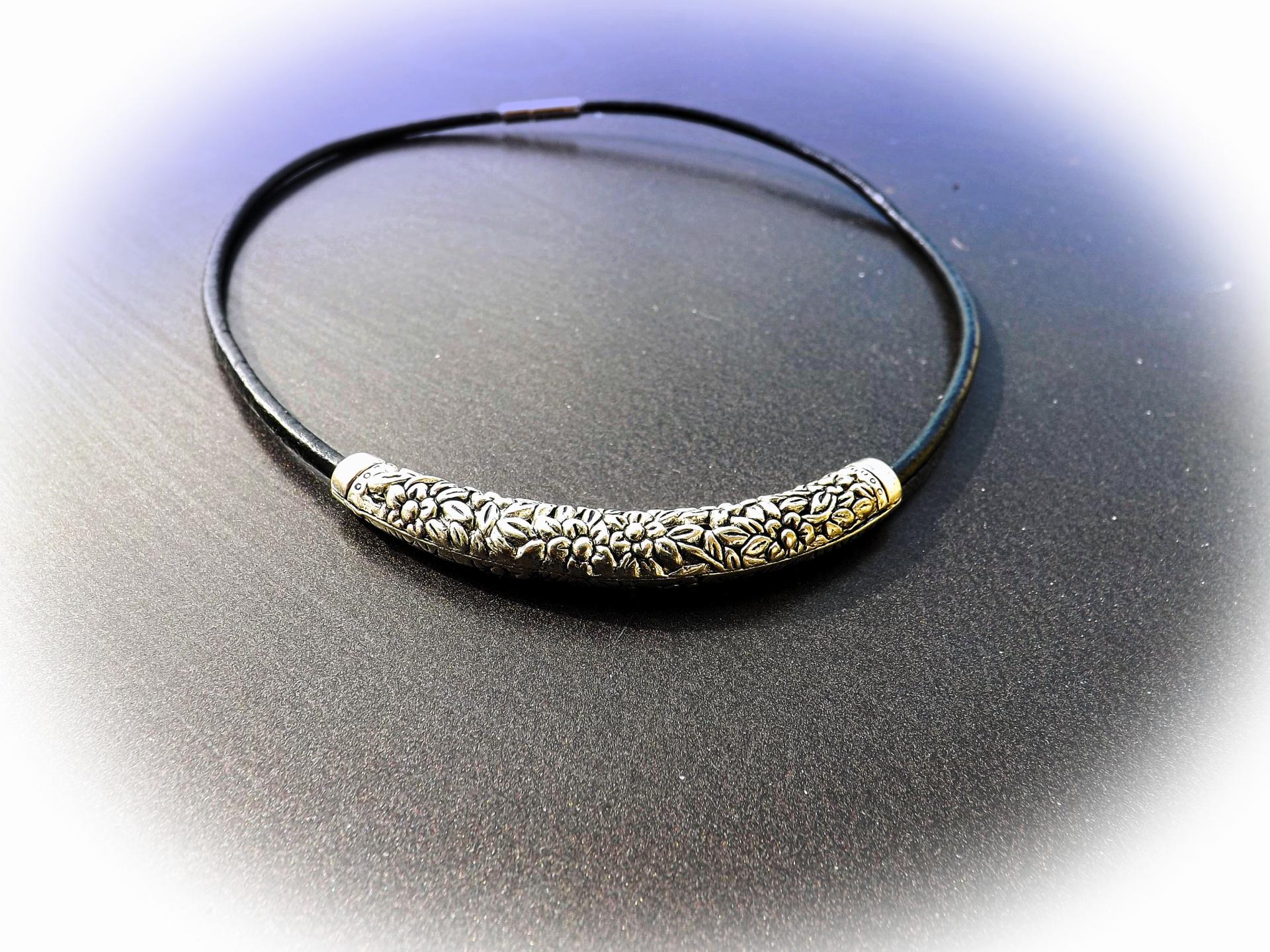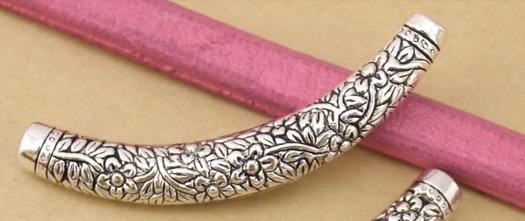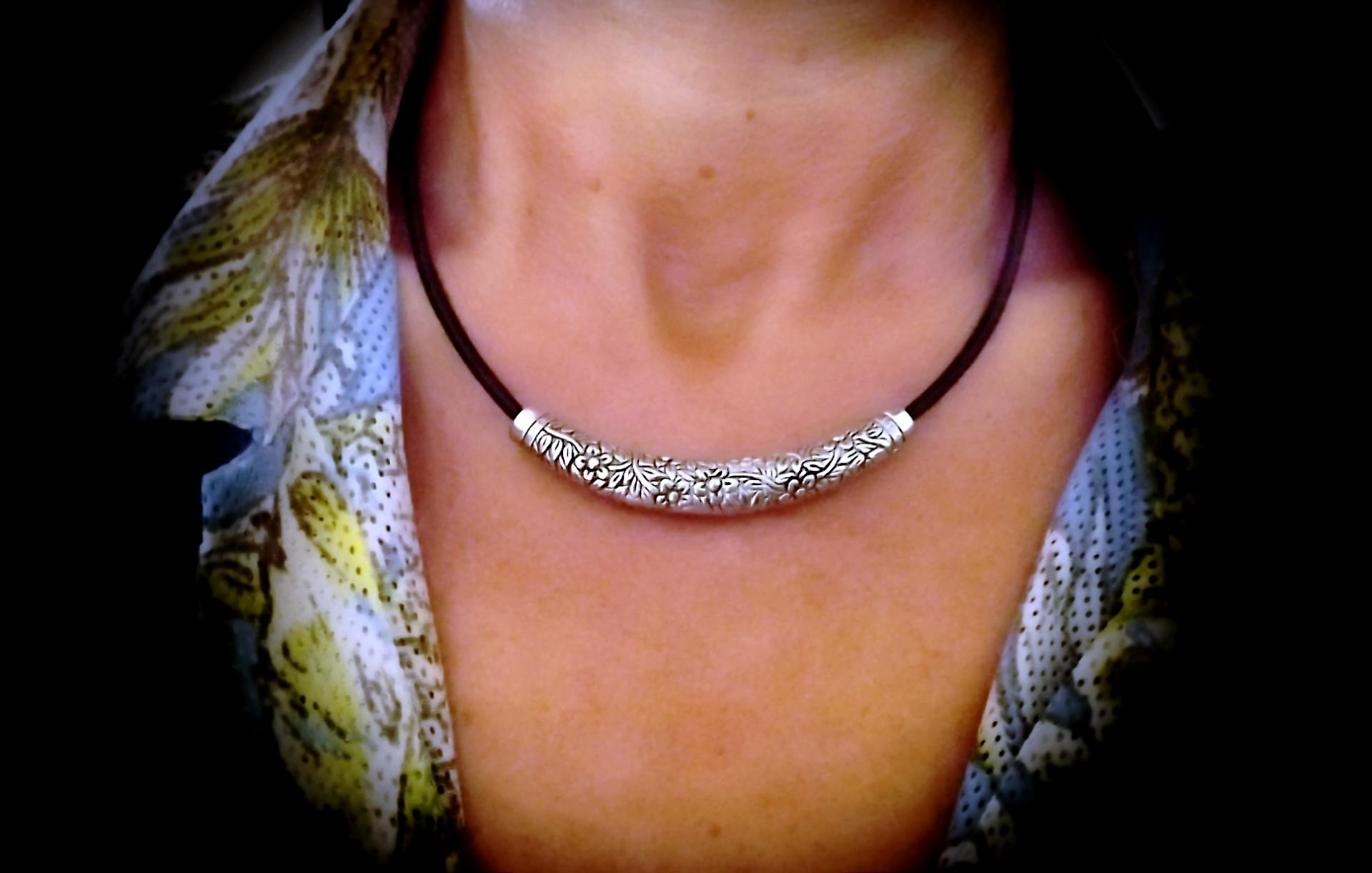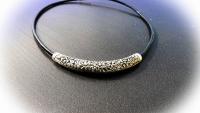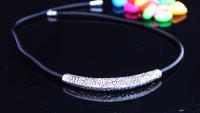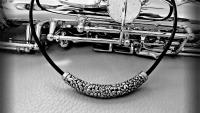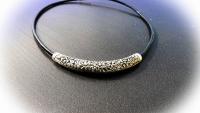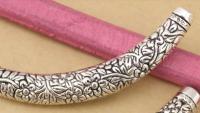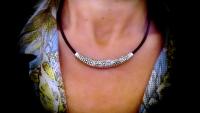 Curved Tube Vintage Antique Silver Choker Necklace
Curved Tube Vintage Antique Silver Choker Necklace
Chrissie C has sourced some funky curved tubes and added them to real genuine leather cord (3mm) and added some solid clasps and you have a real "Statement" choker necklace.
Choose your length from 45cms which the ladies or smaller necks tend to favour or 48cm/52cm  which is more suitable for the male or larger neck.
Your choker will come gift wrapped in a black velvet pouch.
Please note the Silver alto sax does not come gift wrapped with this choker!