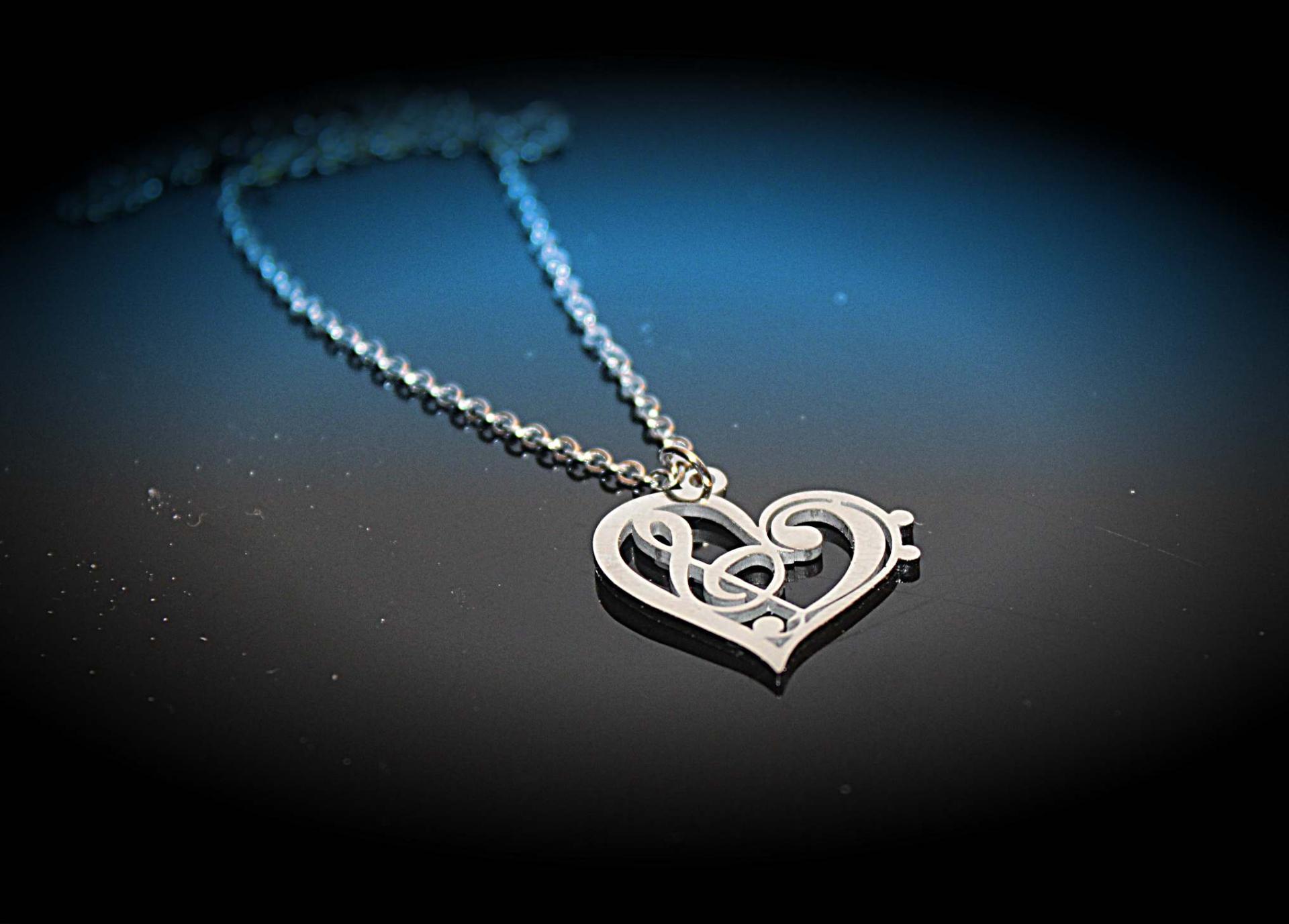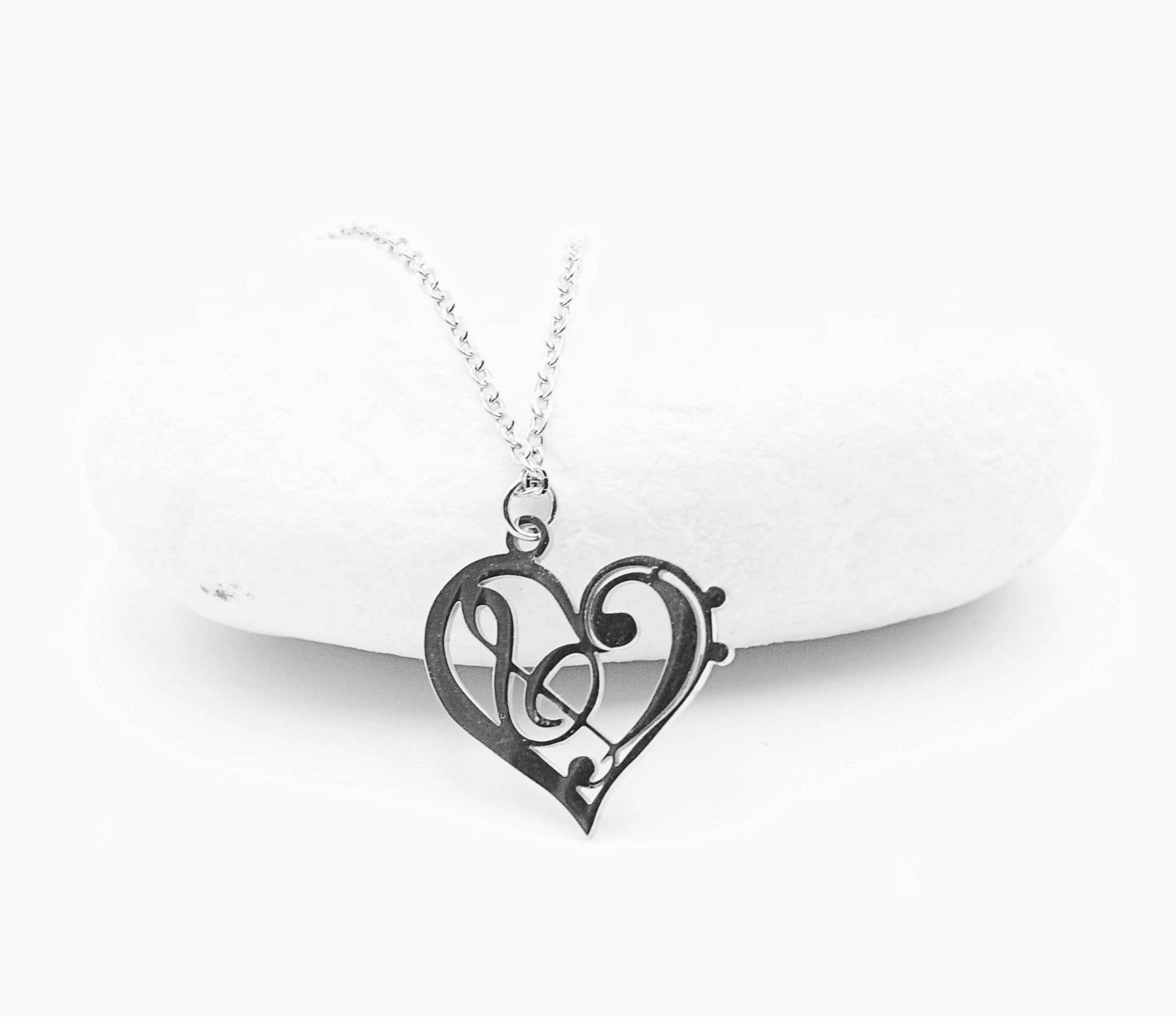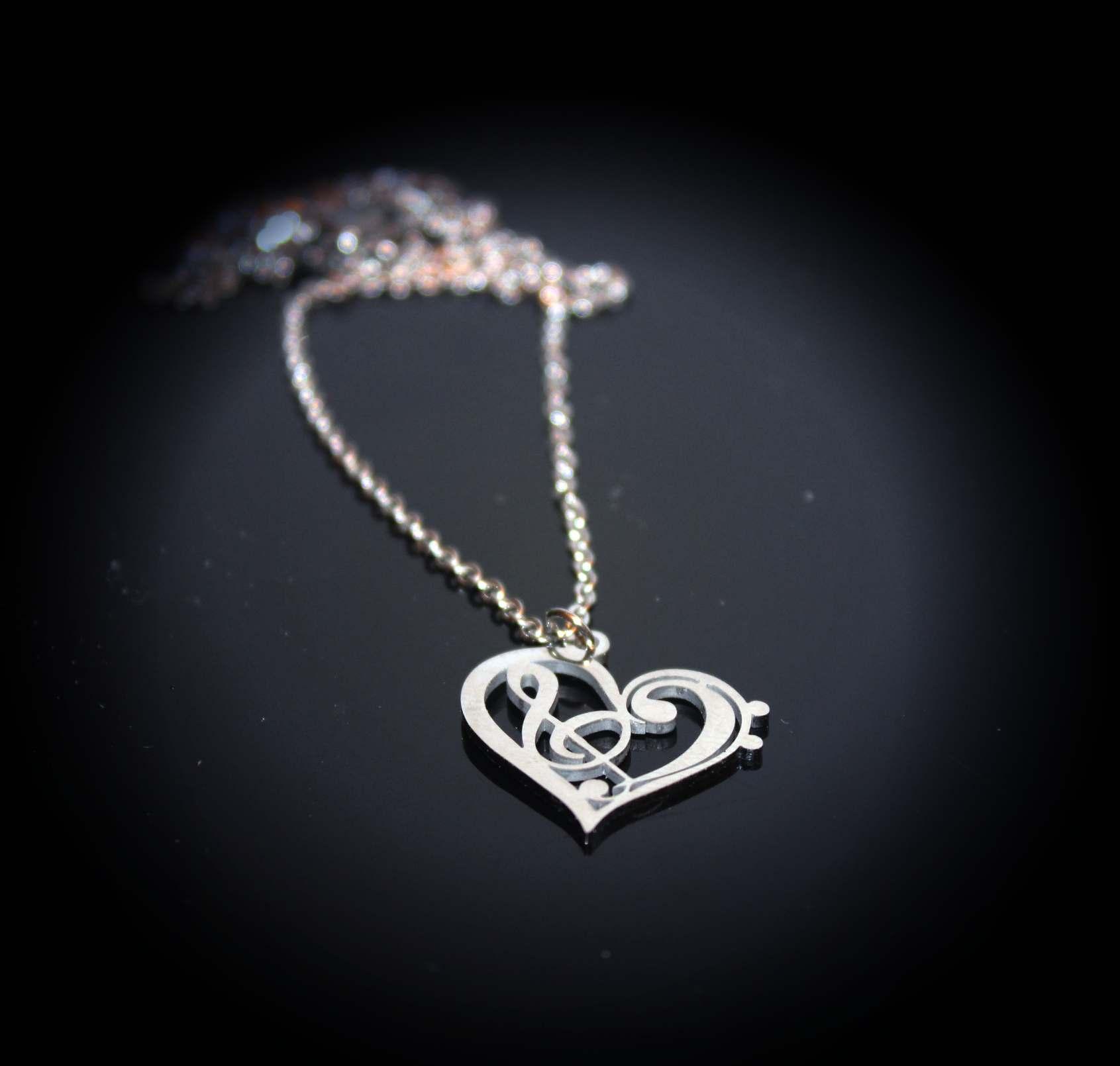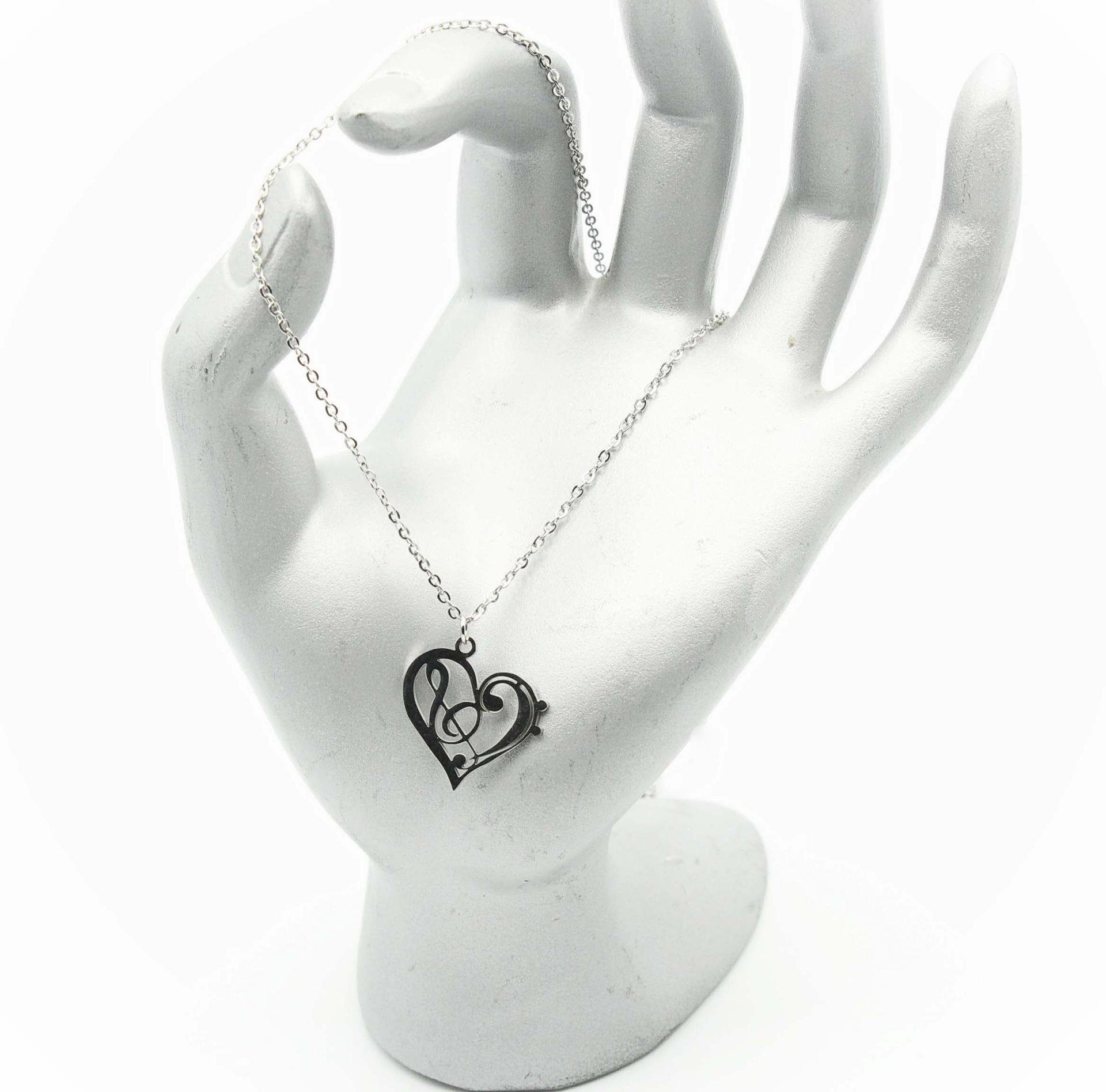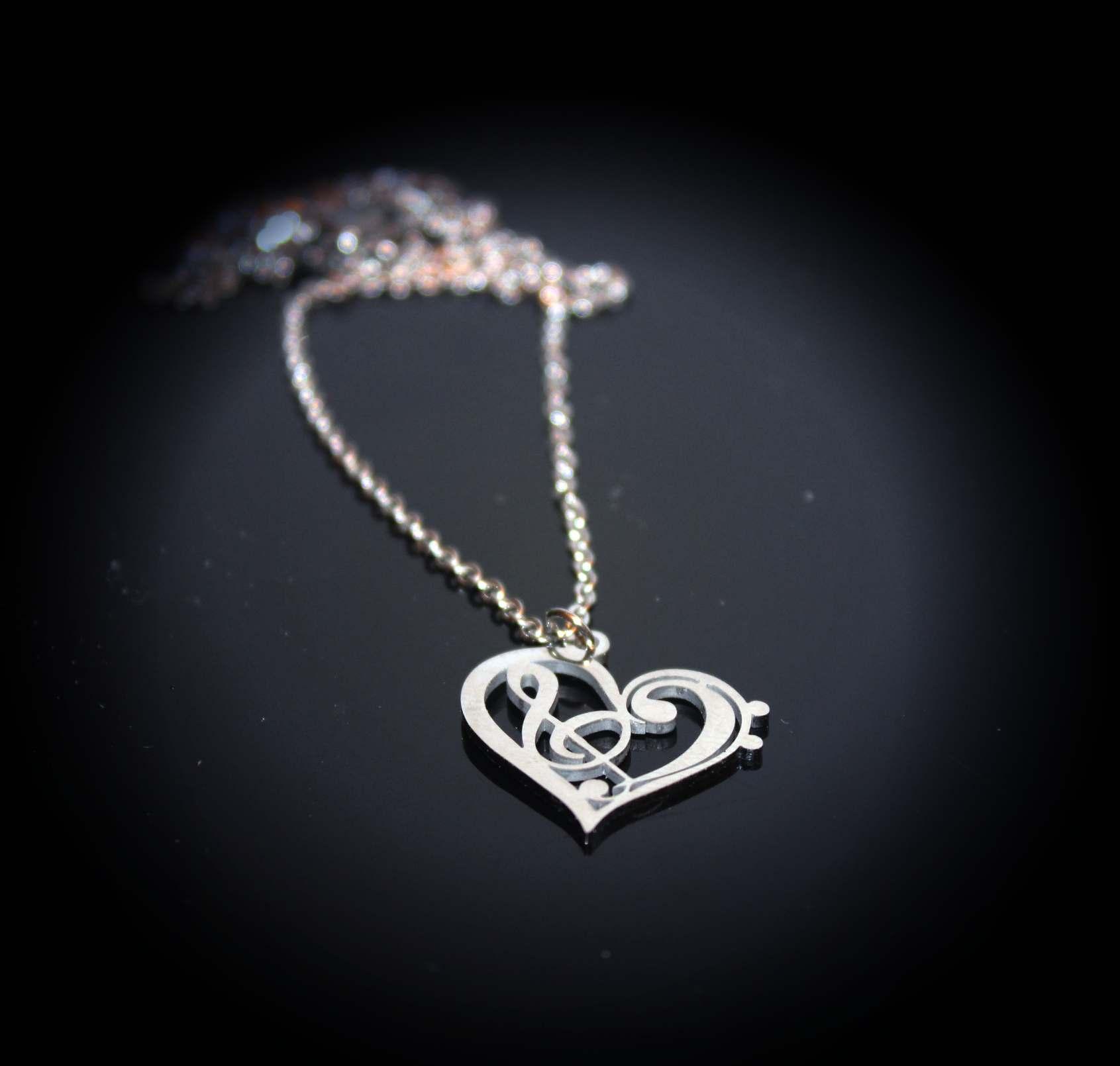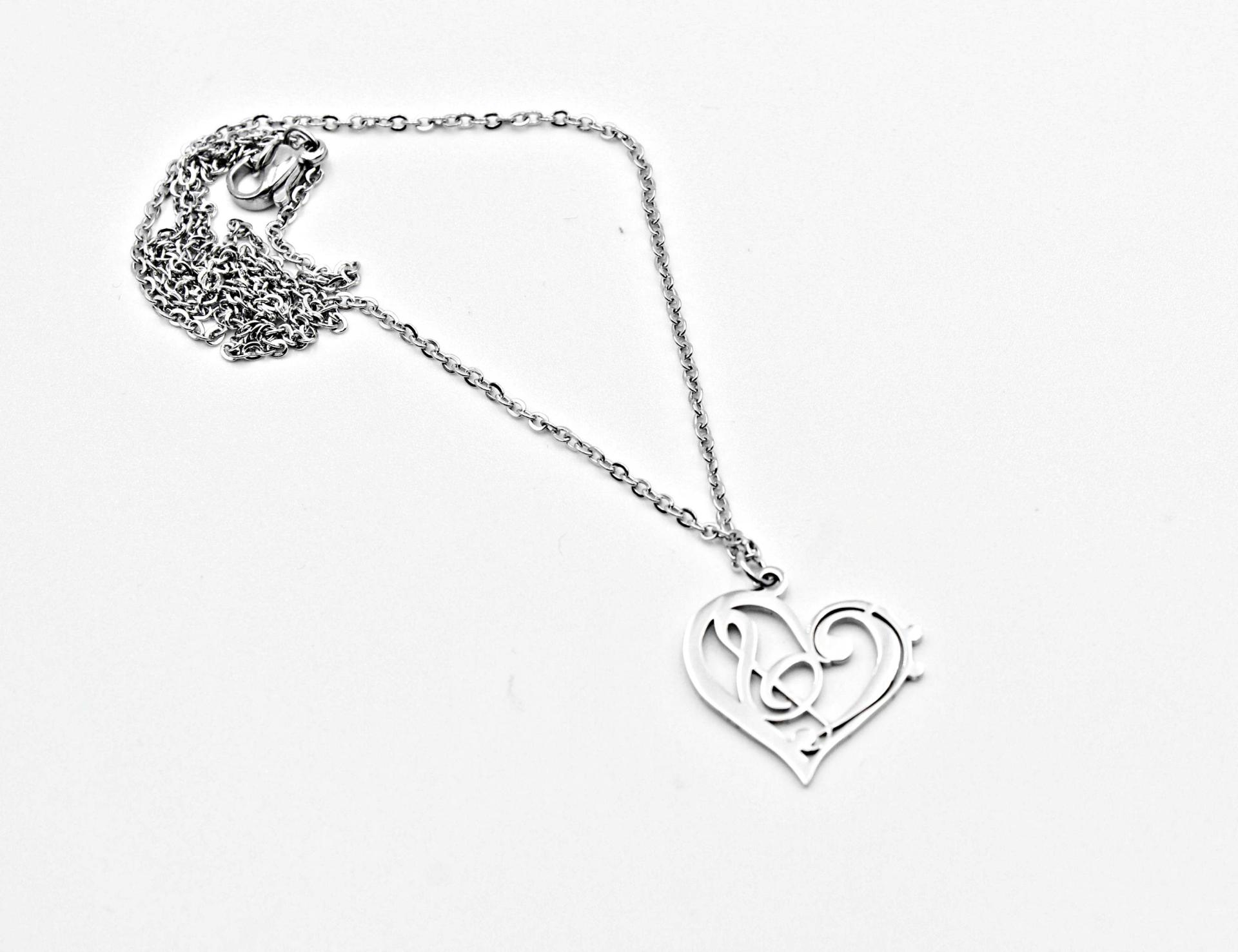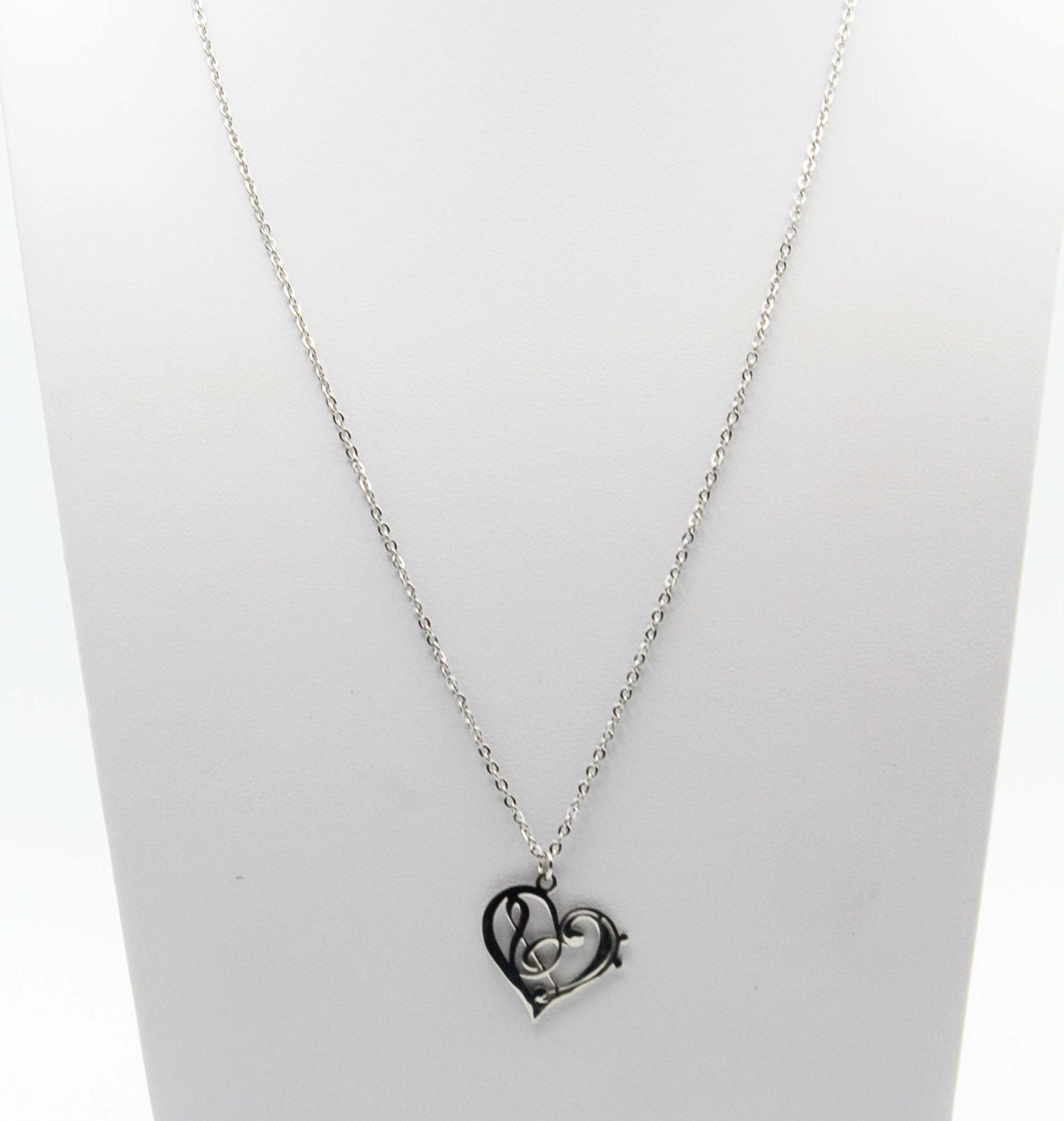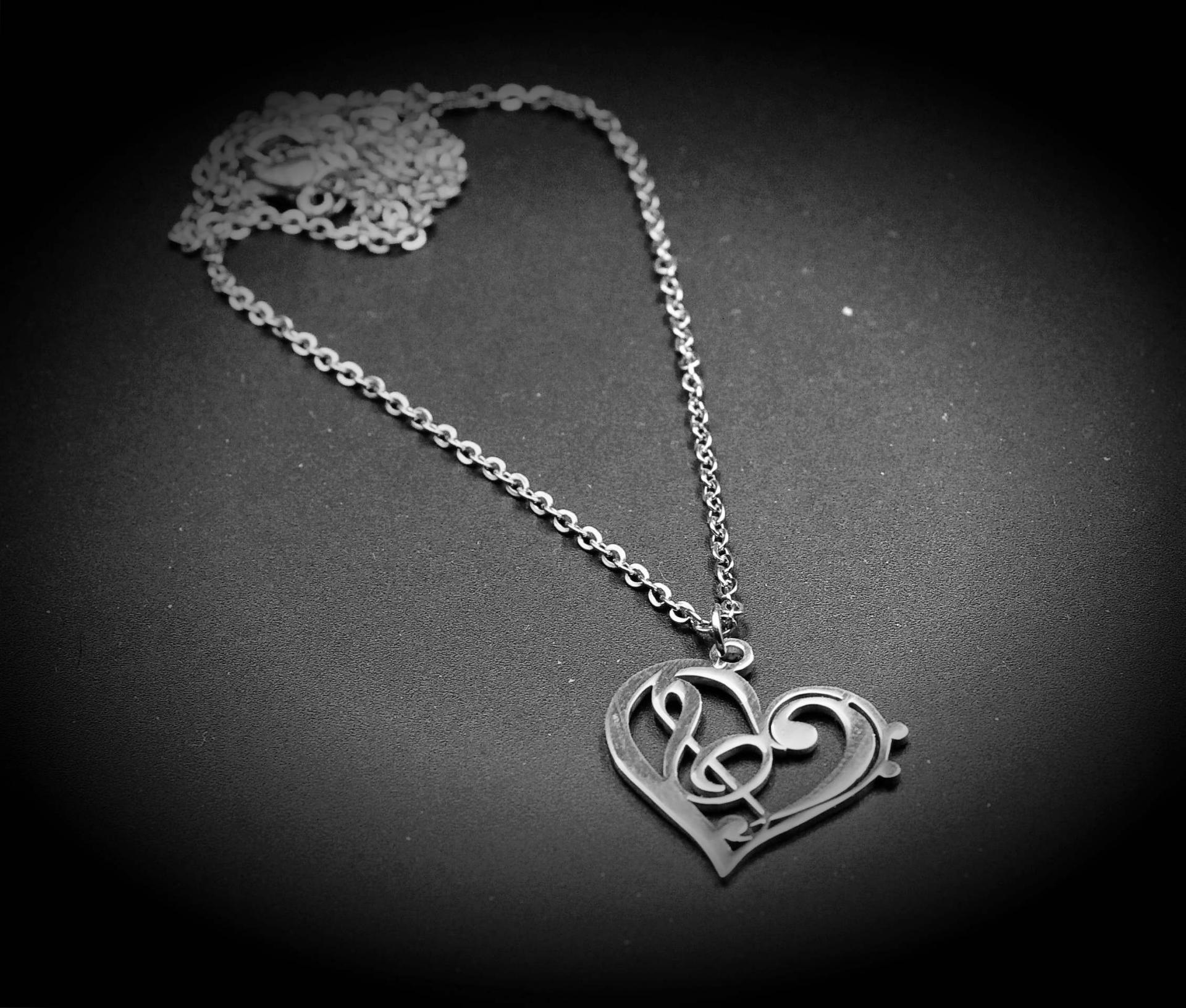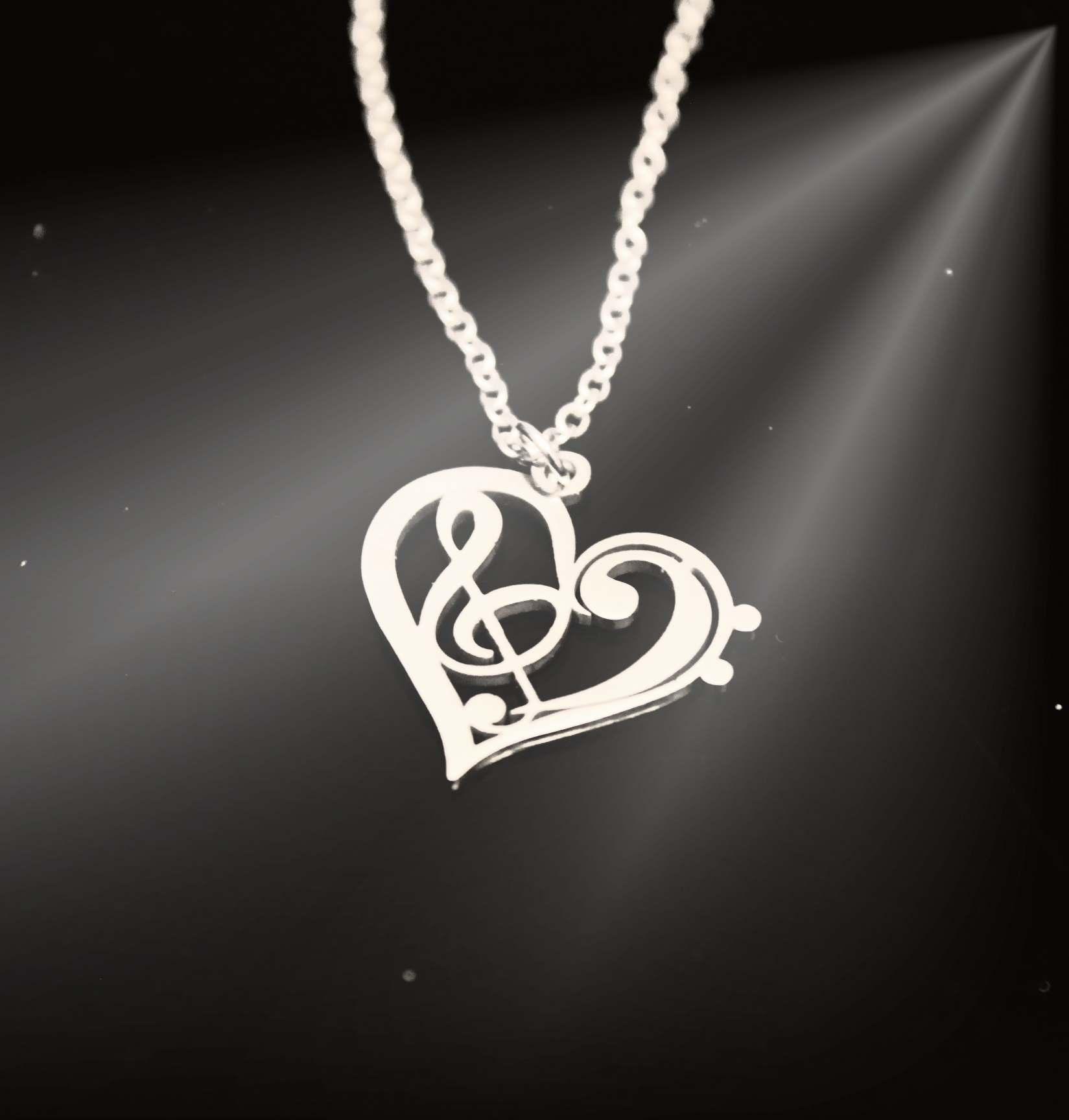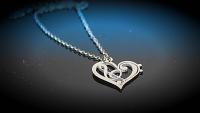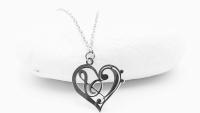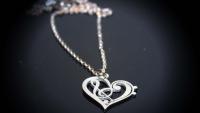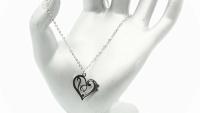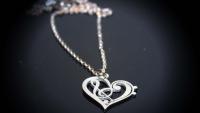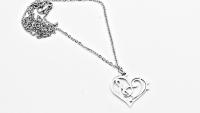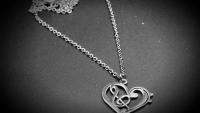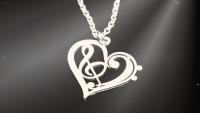 Heart Necklace with Bass and Treble Clef Fusion
Heart Necklace with Bass and Treble Clef Fusion
This is a recipe where we have taken a little heart and gently blended in a bass clef.  Finally we added a mix of treble clef into the creation and you have a unique feast of hearts and notes!
A delicate necklace which will share your musical passion injected with a little heart!
Within the heart shape, you will see a fusion of the bass and treble clef in a unique design.
The perfect gift for any music lover, music teacher or musician.
Crafted in a stainless steel, this heart is approx 2cm x 2cm on a stainless steel chain of approx 50cm