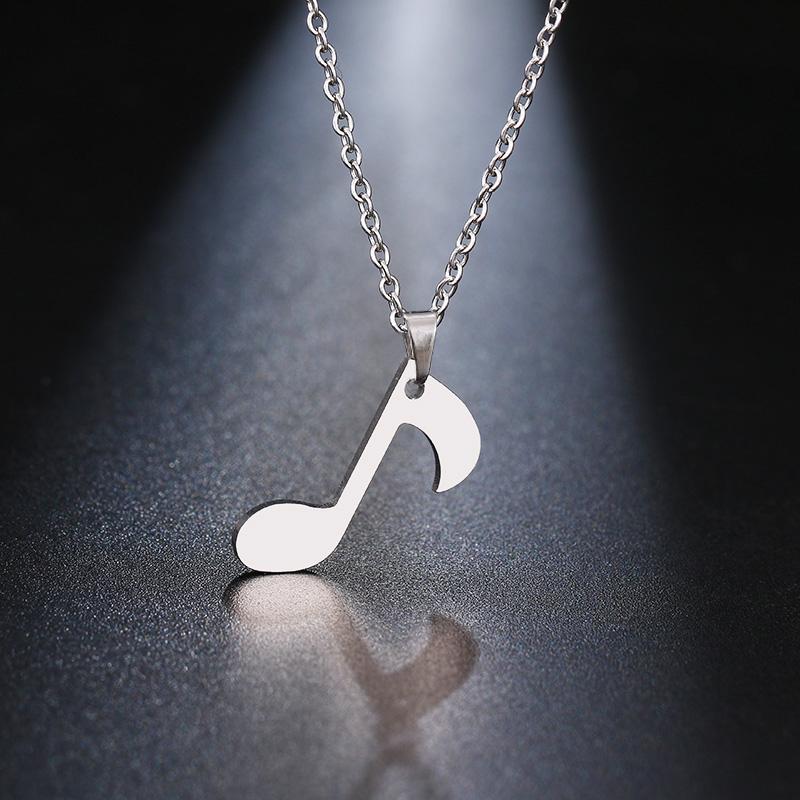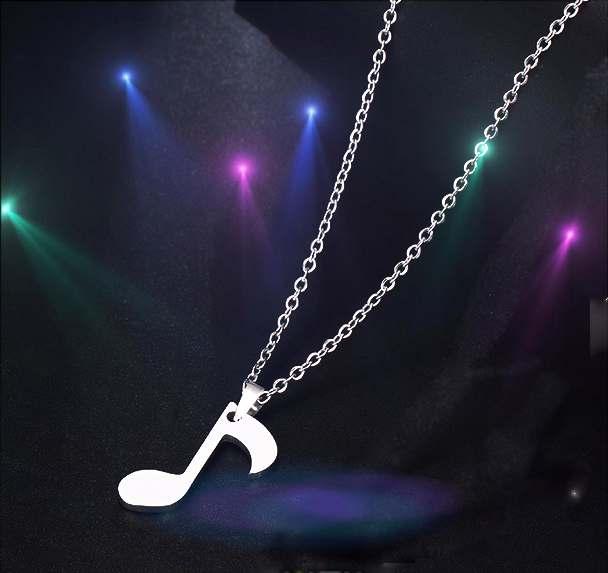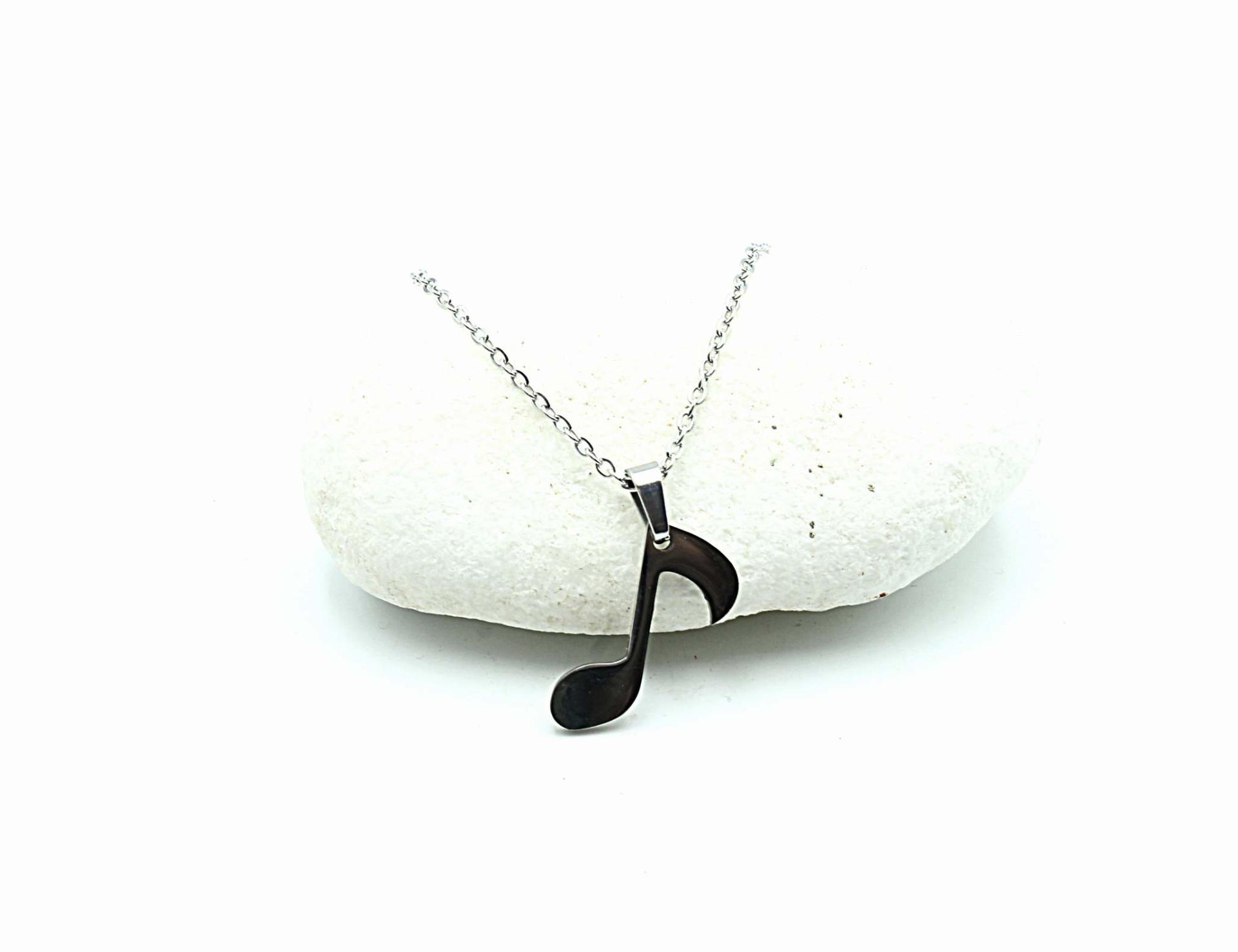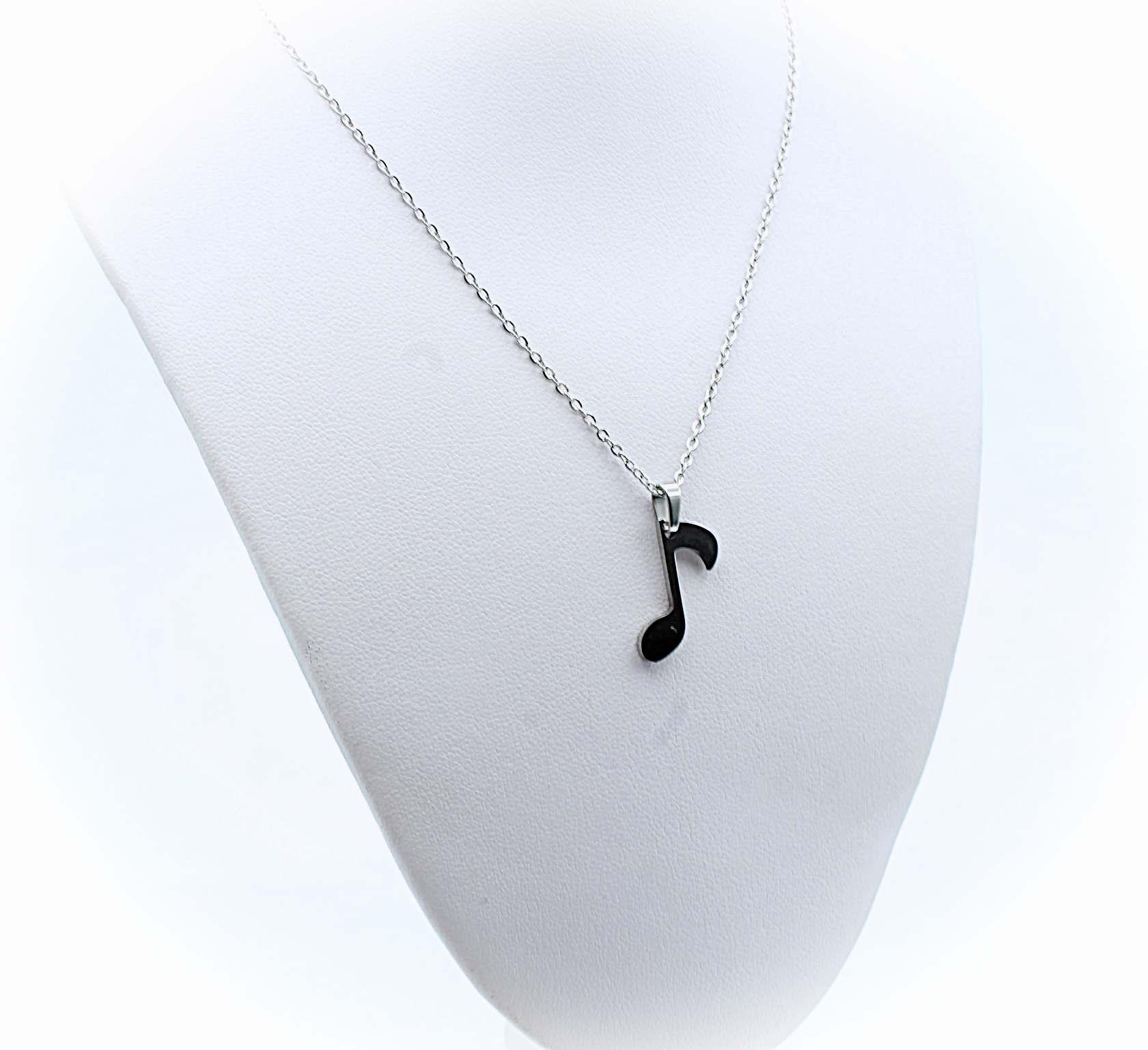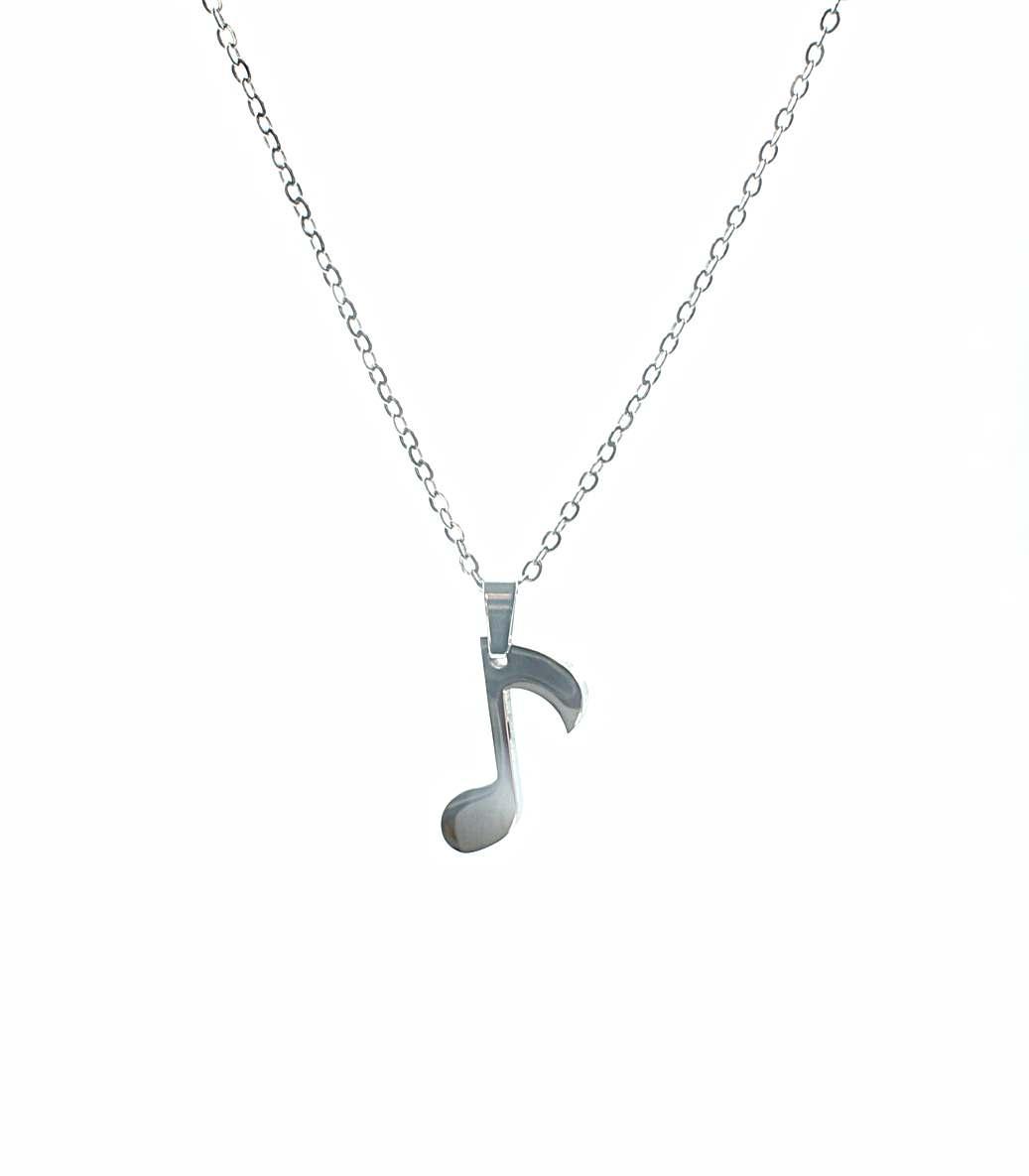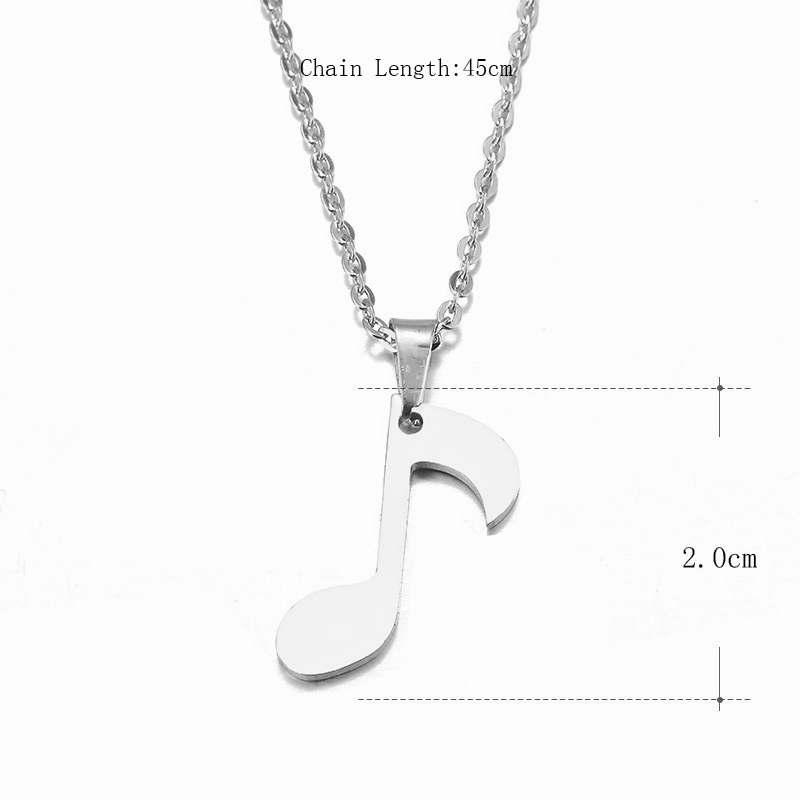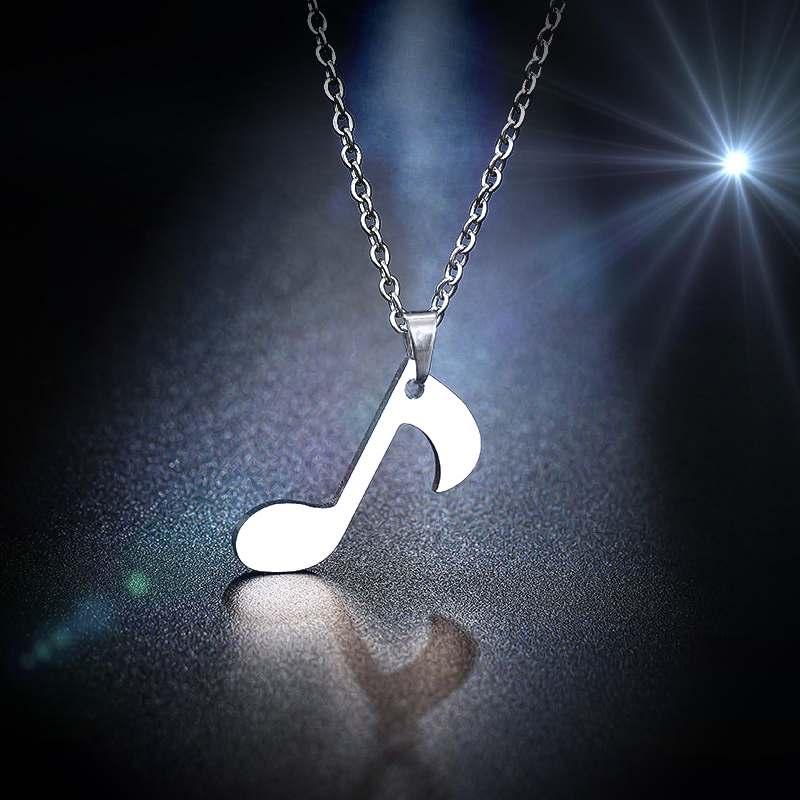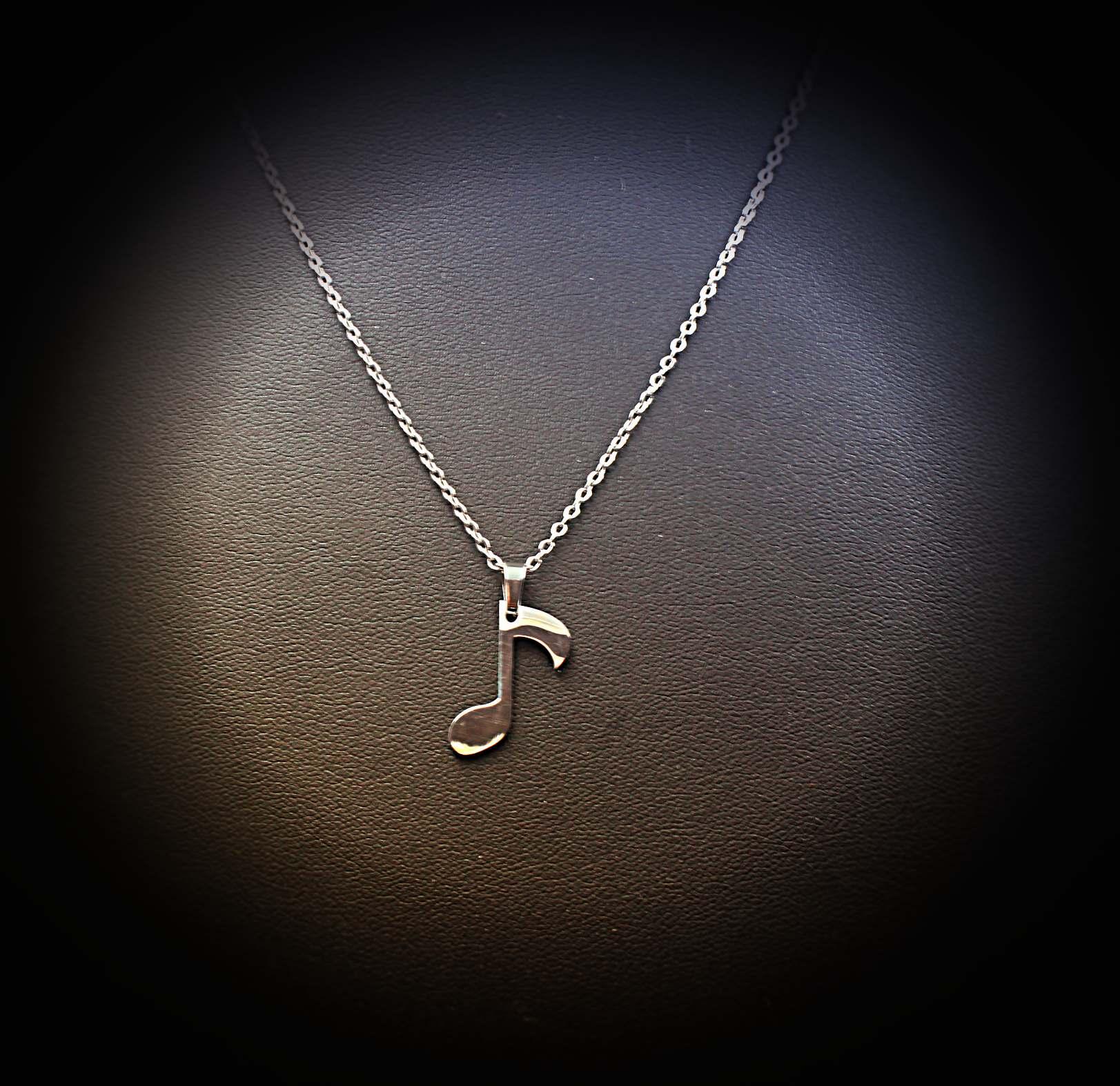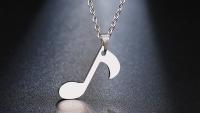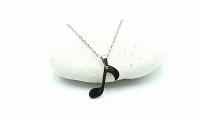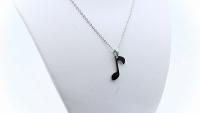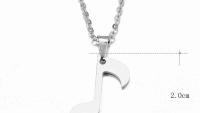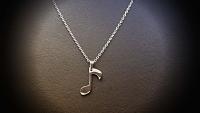 Music Note Quaver Necklace in Stainless Steel
Music Note Quaver Necklace in Stainless Steel
Music note Quaver (Eighth note) necklace crafted in a stainless steel.
This note is like a crotchet but has a tail coming out of its stem and the tail note is also referred to as a flag note as the tail halves the value of the note so a quaver has a value of half a beat.
History lesson over!
We have teamed our stainless steel note up with a 45cm stainless steel chain. 
We love stainless steel here at Music Jewellery Online as it does not fade or tarnish like many other metals.
The perfect accessory for any musician or music lover to show the world their love of music.
As Chrissie C says music has a natural ability to change a persons mood.  It may excite you or calm and relax you and is a huge part of our lives.
Without music life is a journey through a desert....
Music Note: stainless steel 2cm
Chain: stainless stel 45cm