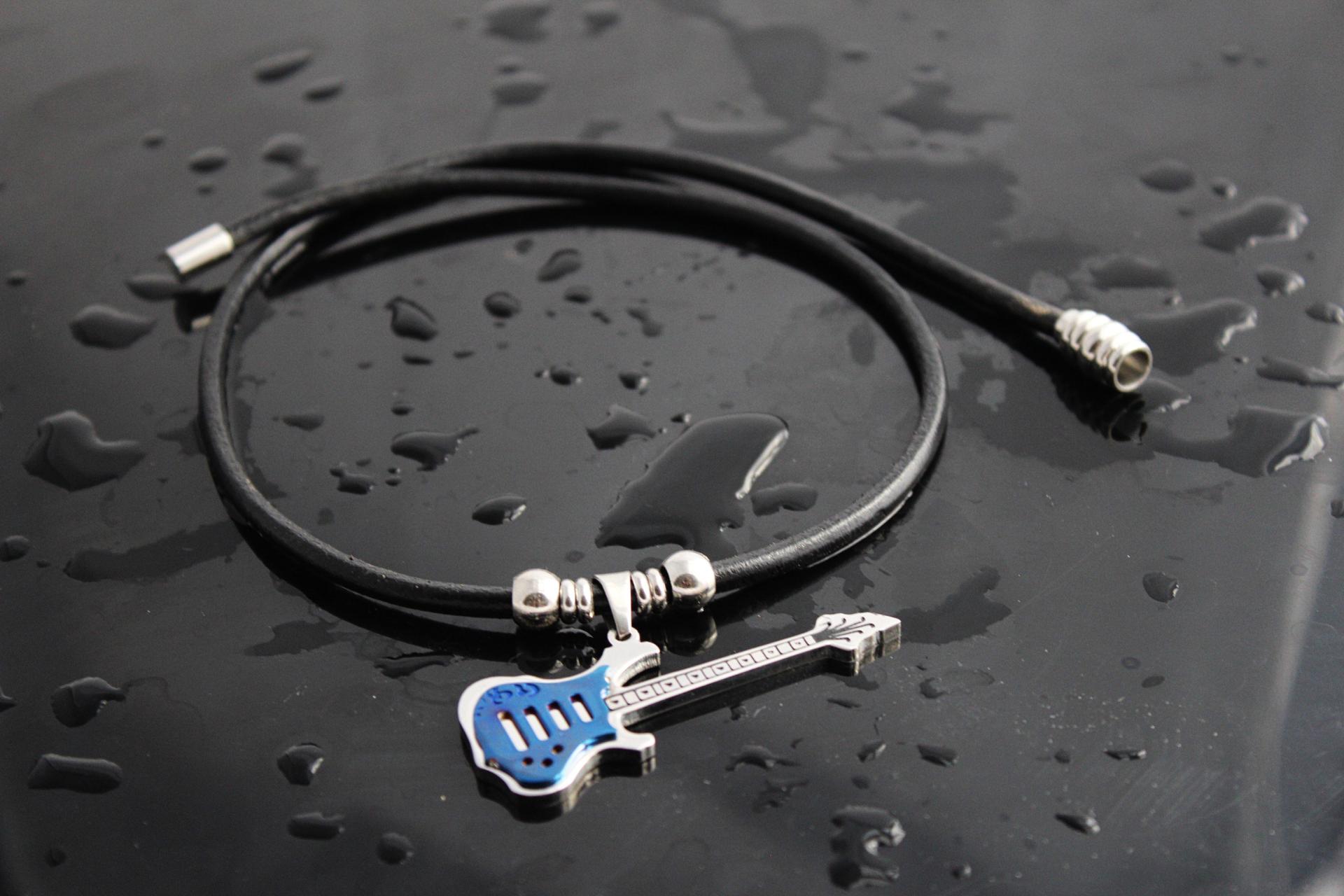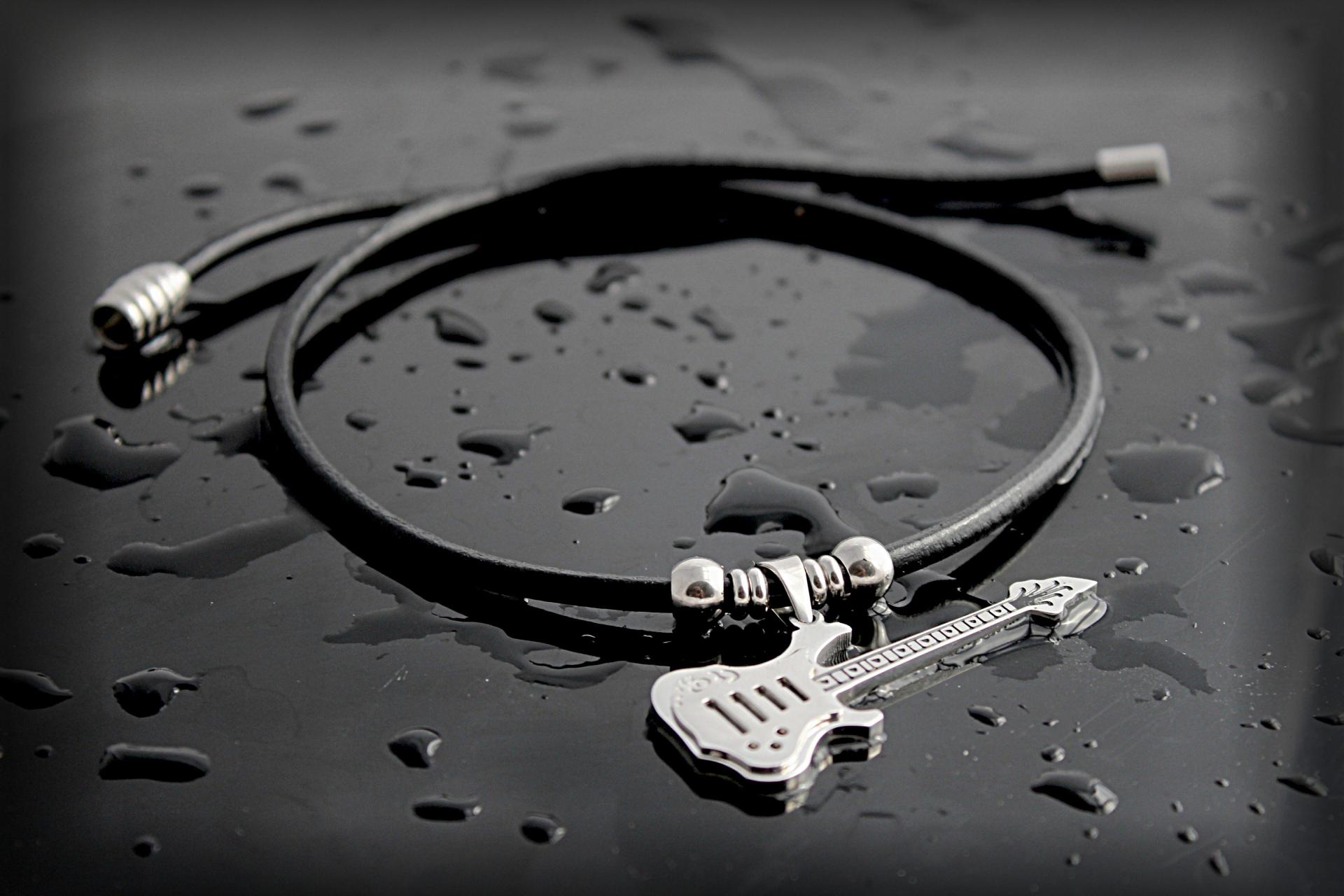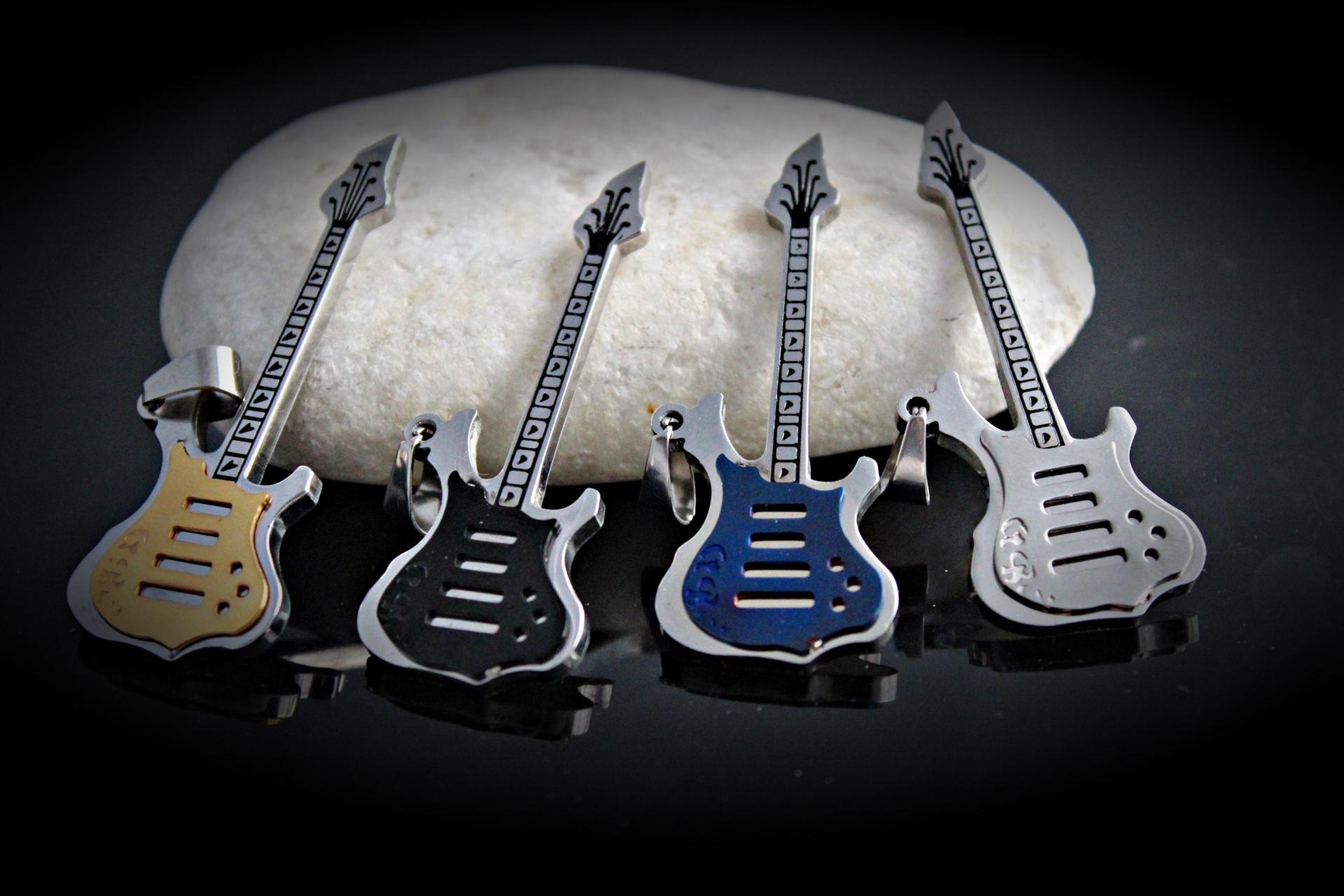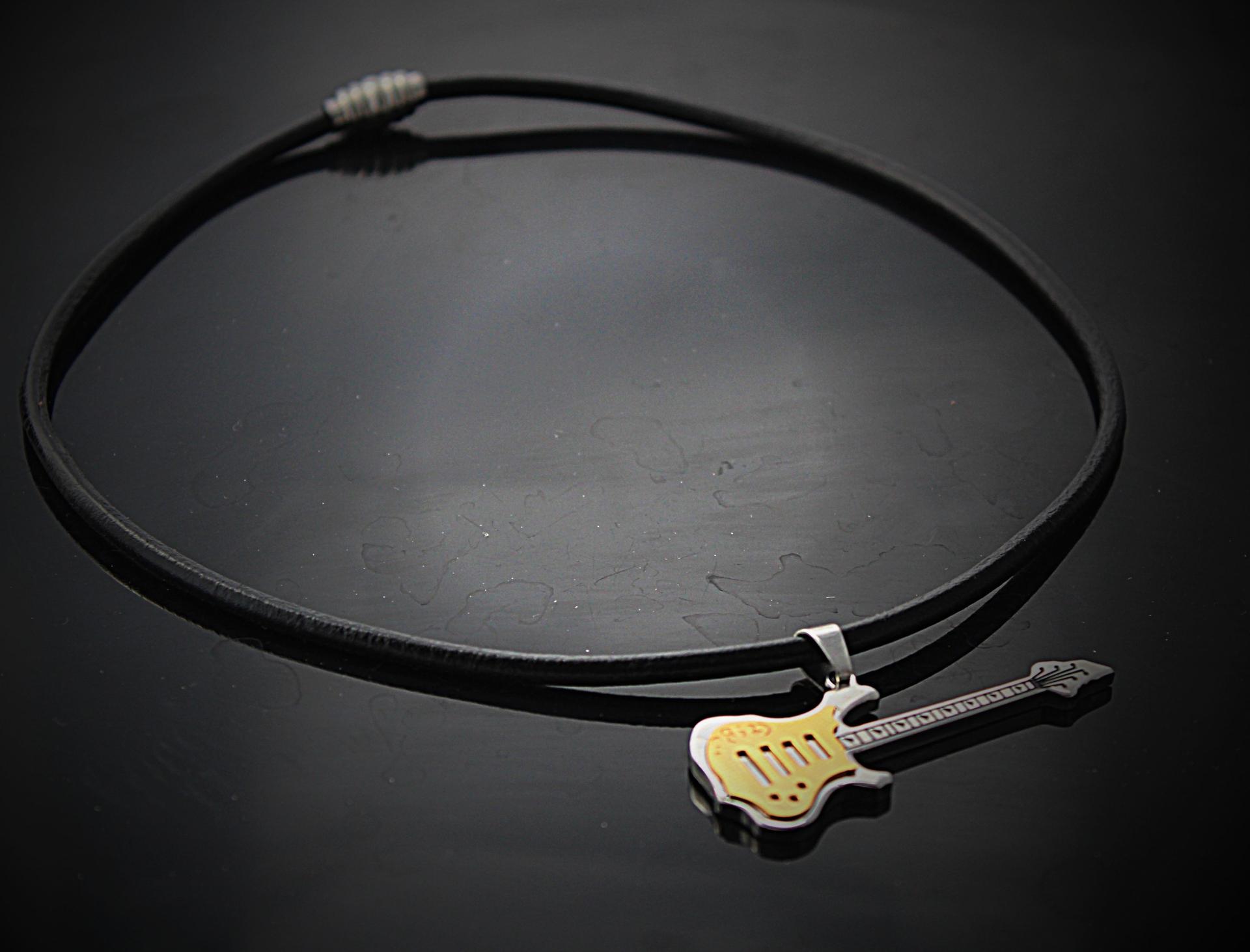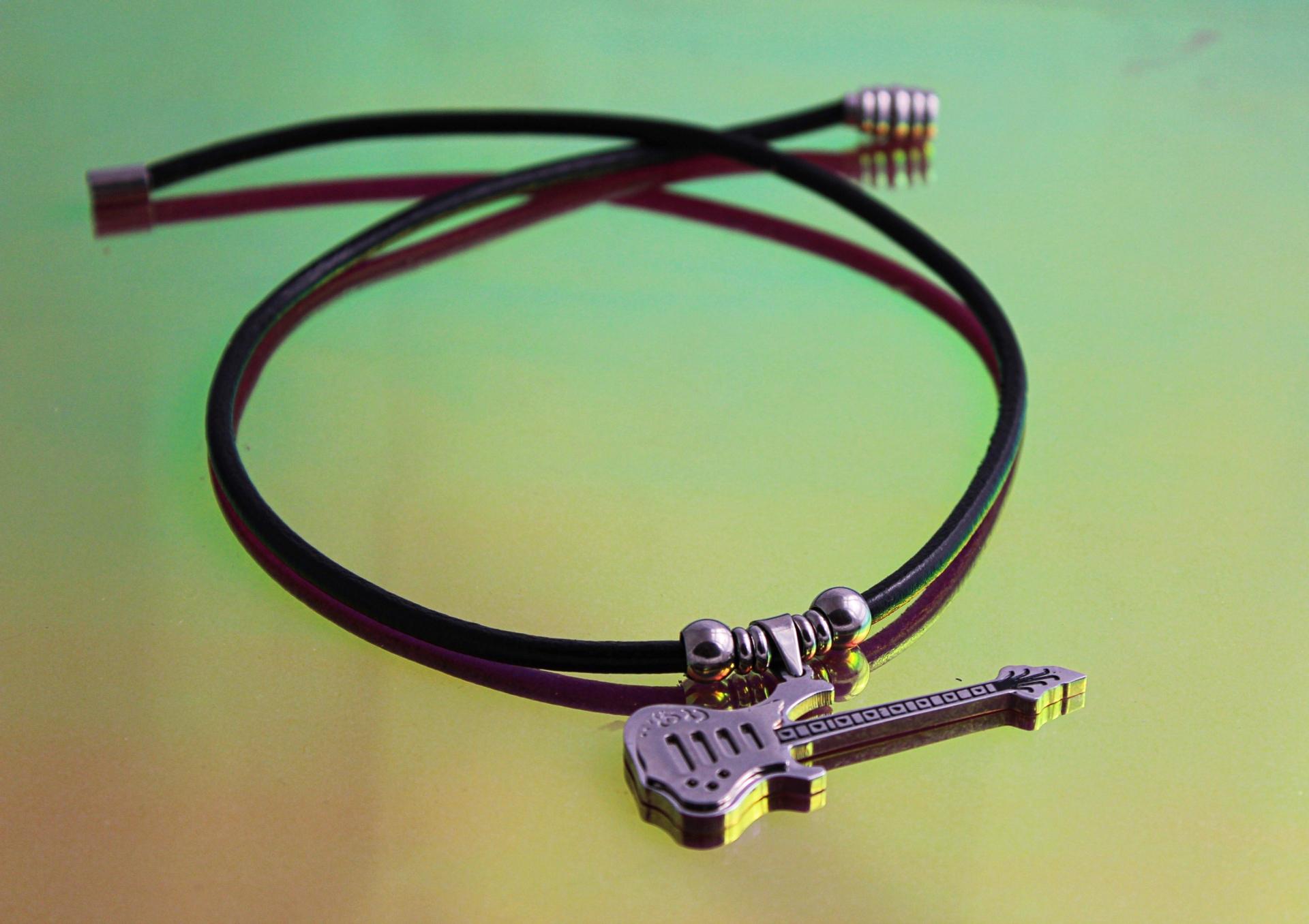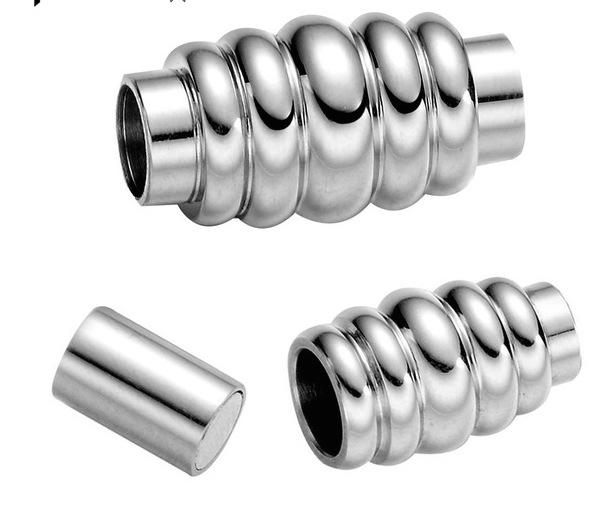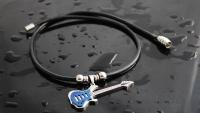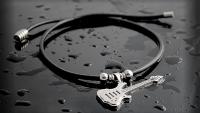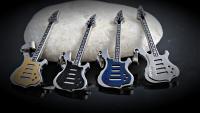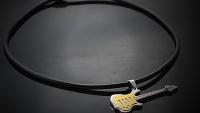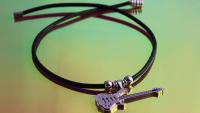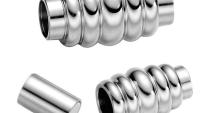 Leather & Steel Guitar Choker - Customisable!
Leather & Steel Guitar Choker - Customisable!
Titanium Guitar Pendant crafted onto genuine black 4mm leather cord.
Share your guitar passion with our titanium steel guitar replica pendants.  
Choose from our range of electric blue, dynamic black, sleek silver or stylish gold.
These guitars stand at 58mm high, 22mm wide and approx 3.6mm thickness.
Your guitar will be crafted up in either a "Stylishly Simple" Style where your guitar willl hang simply on the leather cord  or chose our   "Jazzed up" style.where your guitar will be flanked by 2 small and one larger stainless steel spacer beads for the ultimate sleek jazzy image!
We use a genuine stainless steel spiral magnetic clasp to finish your choker off.
So choose your leather length (45/46cm is favoured by the girls or smaller neck and 48 -52cms is the option for the male or larger neck), choose your guitar colour and choose your style!......Let Chrissie C craft up your own personal choker!
Your crafted choker will come in a black velvet pouch.
Perfect gift for any guitar or music lover!
Most of our jewellery is customisable and we do offer guitar pendants on stainlees steel chain  options.