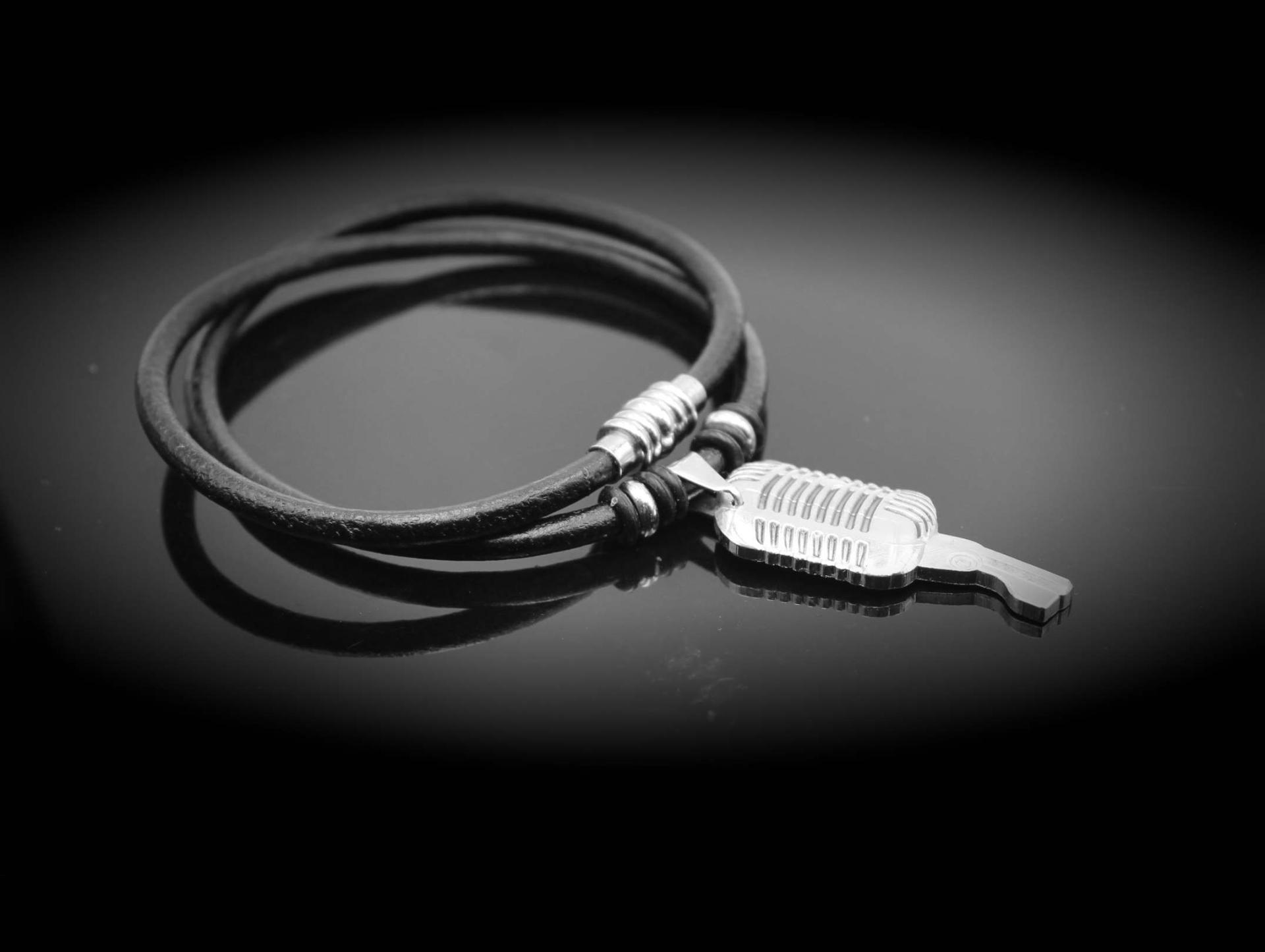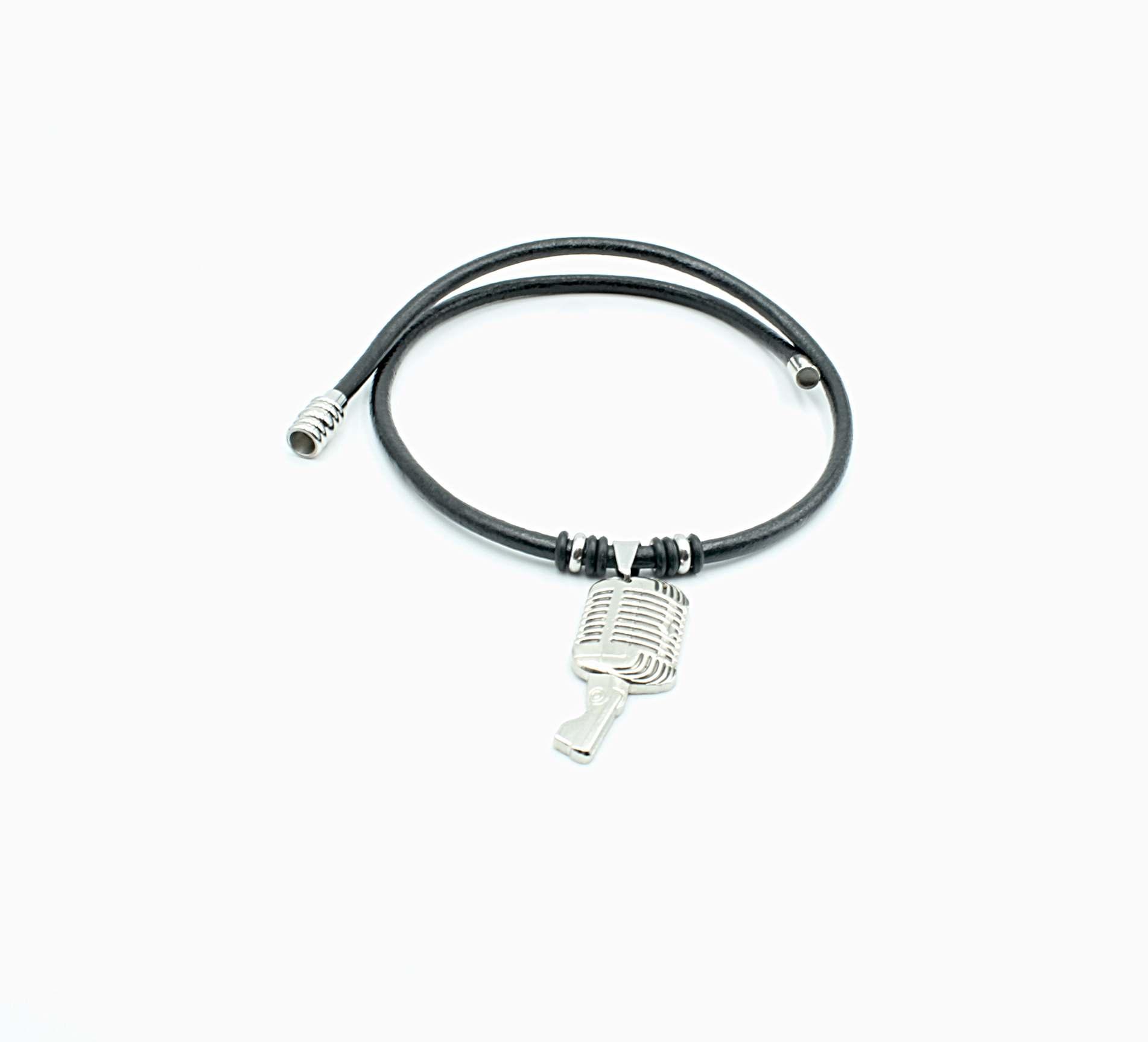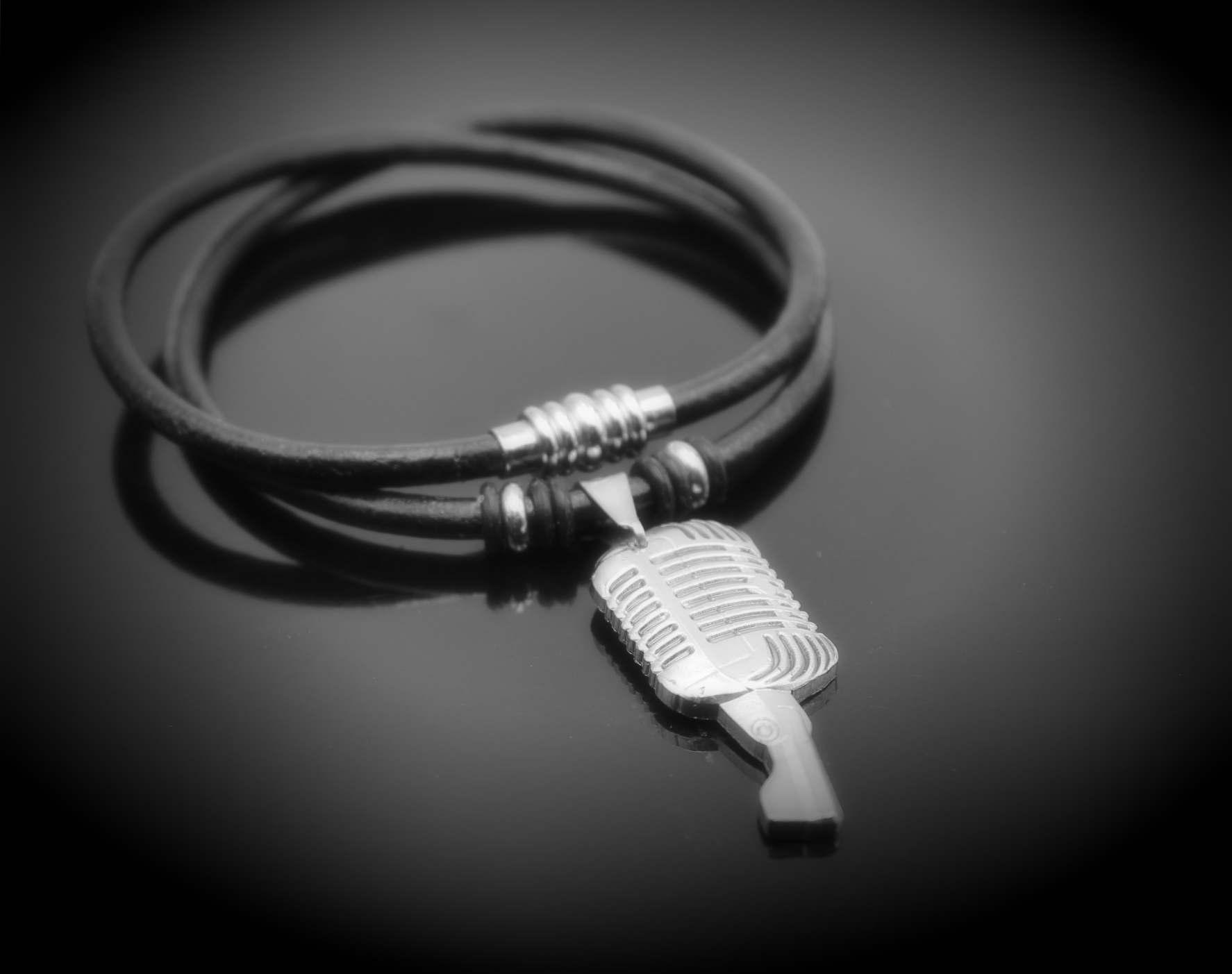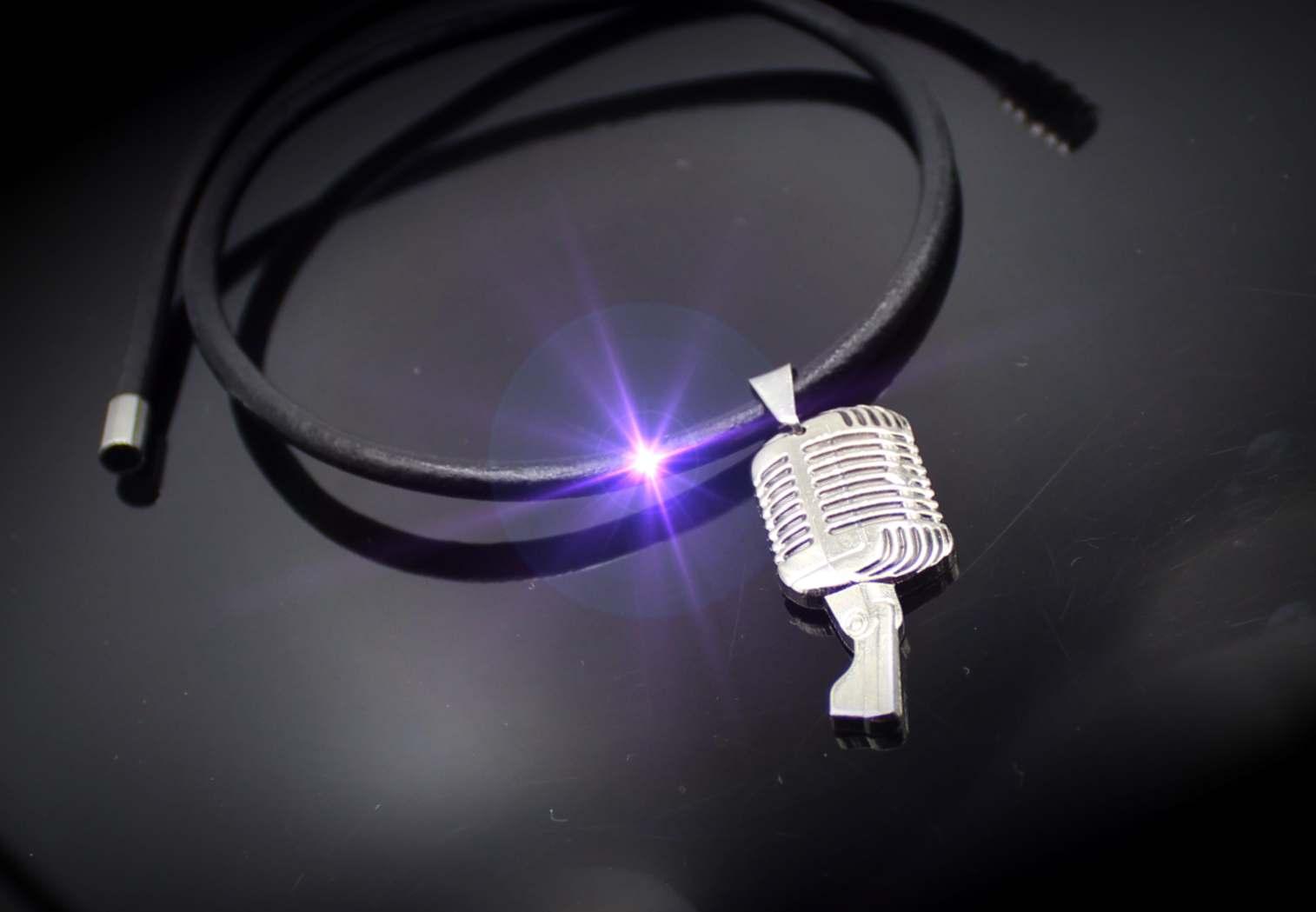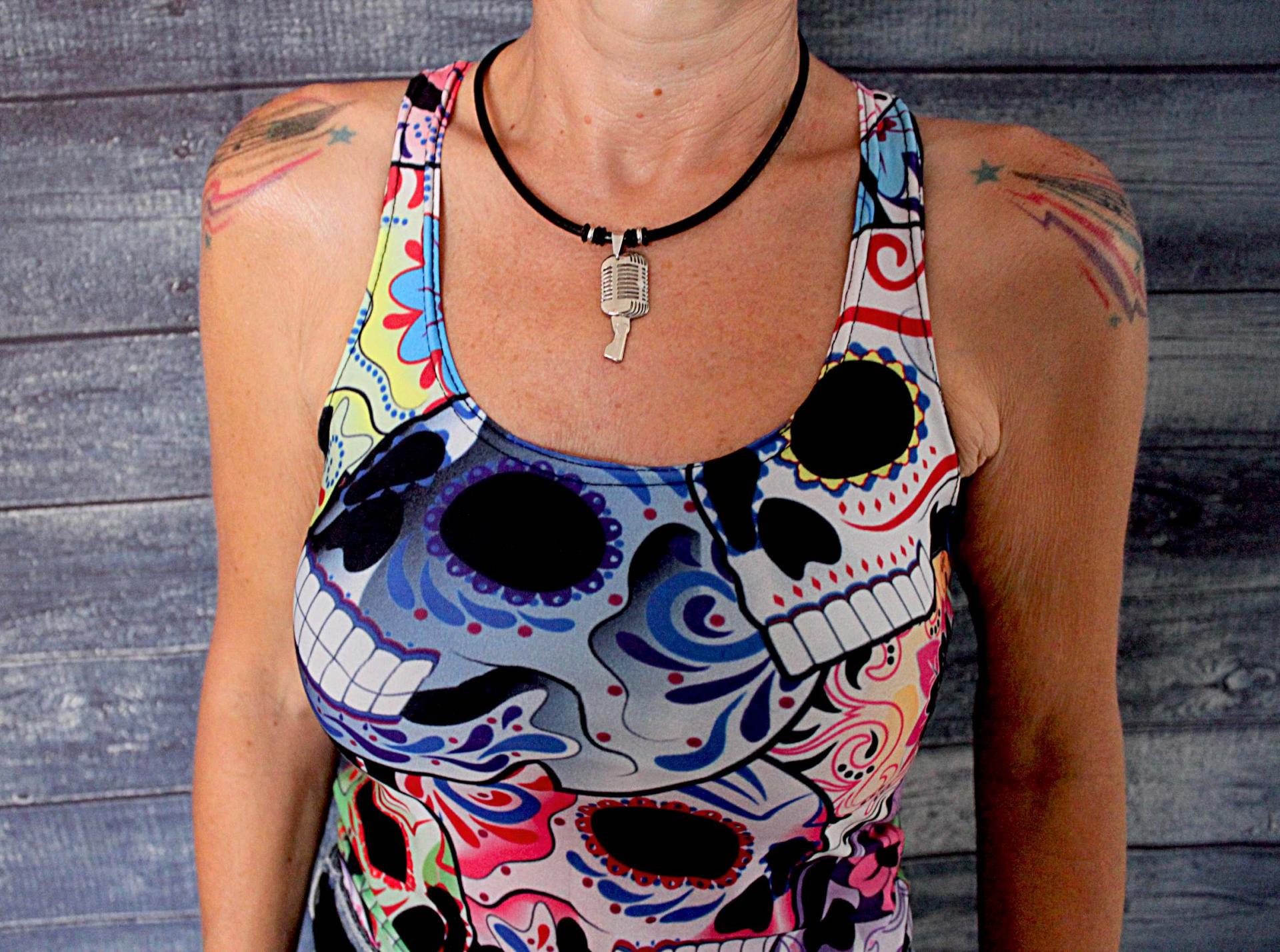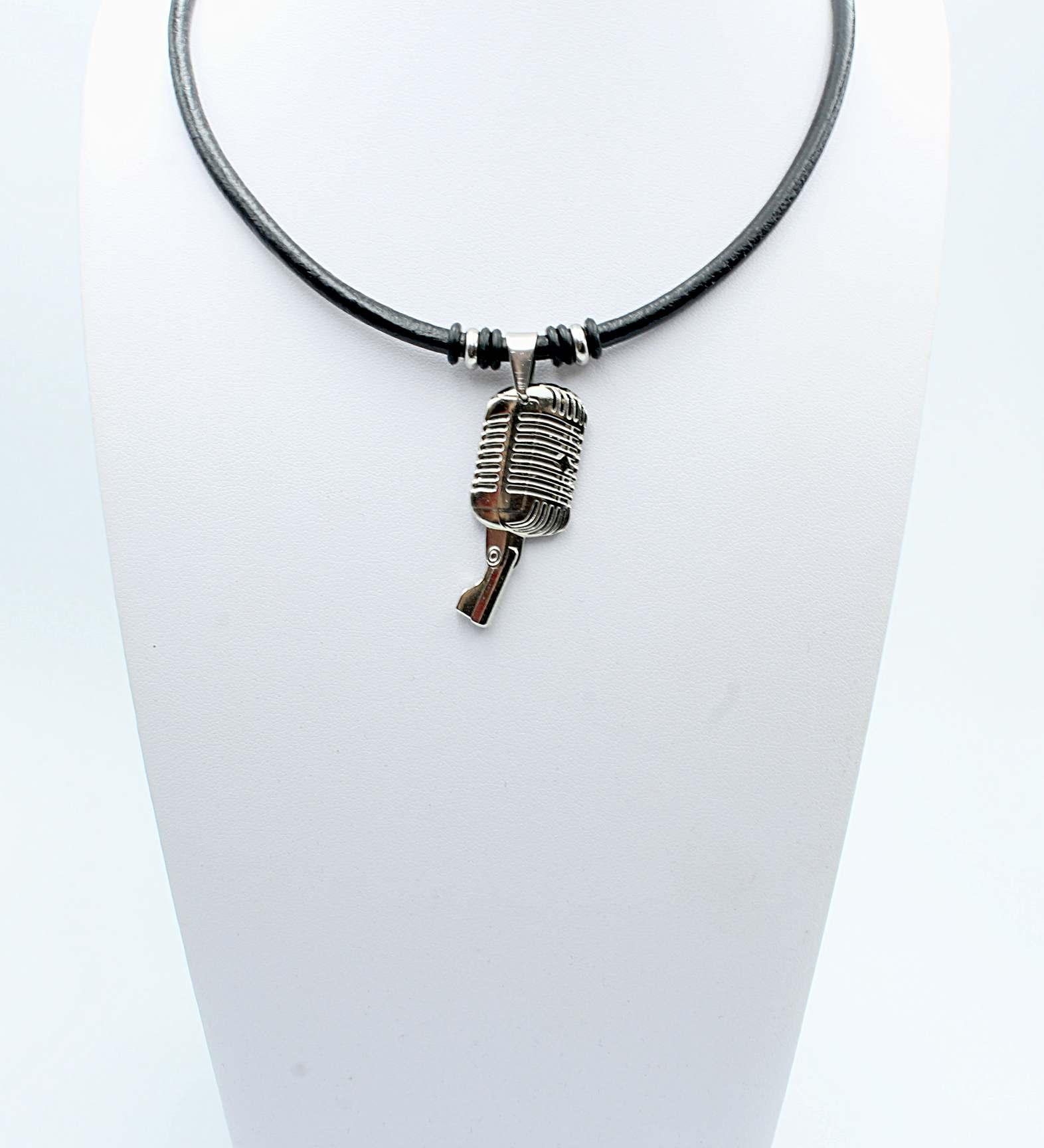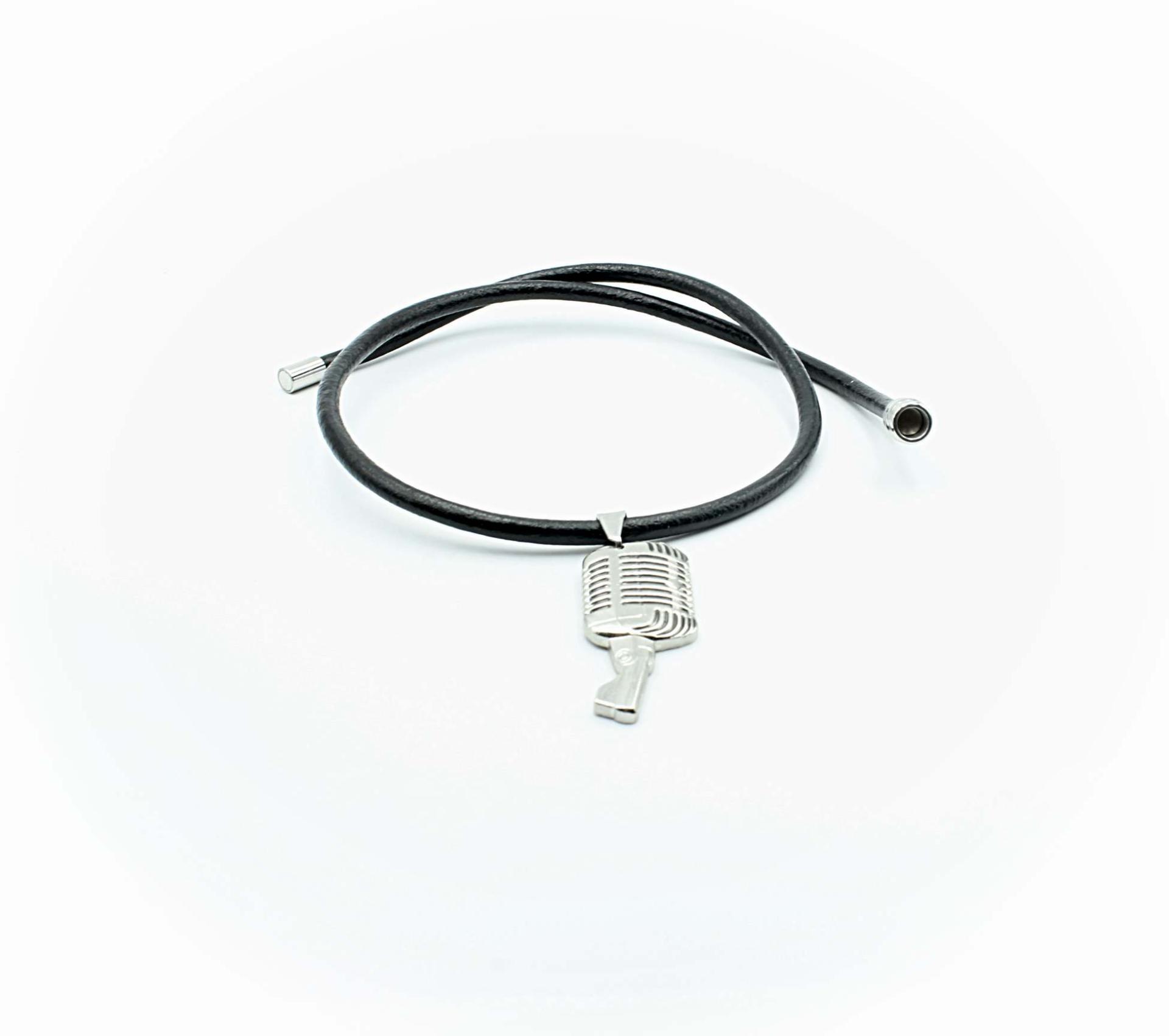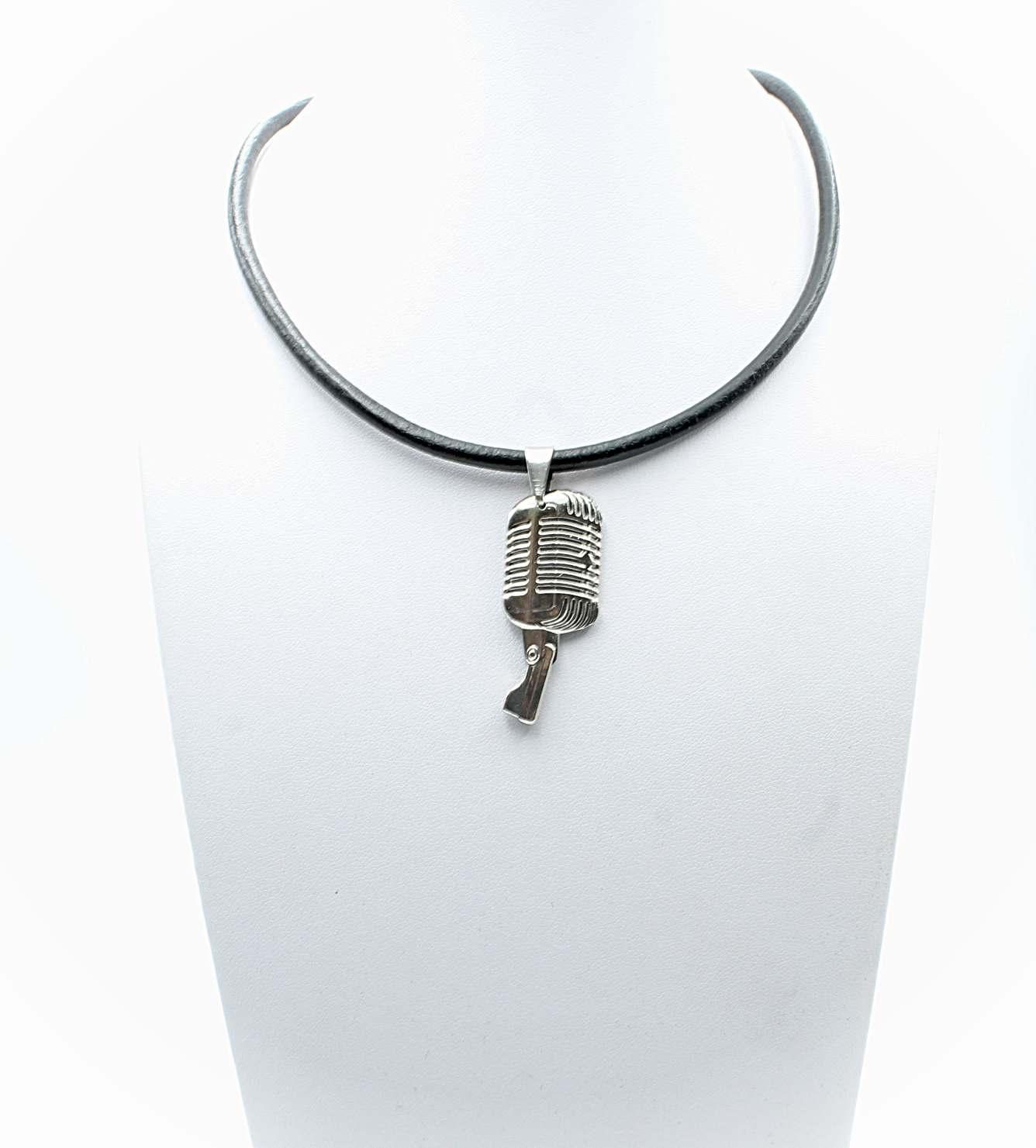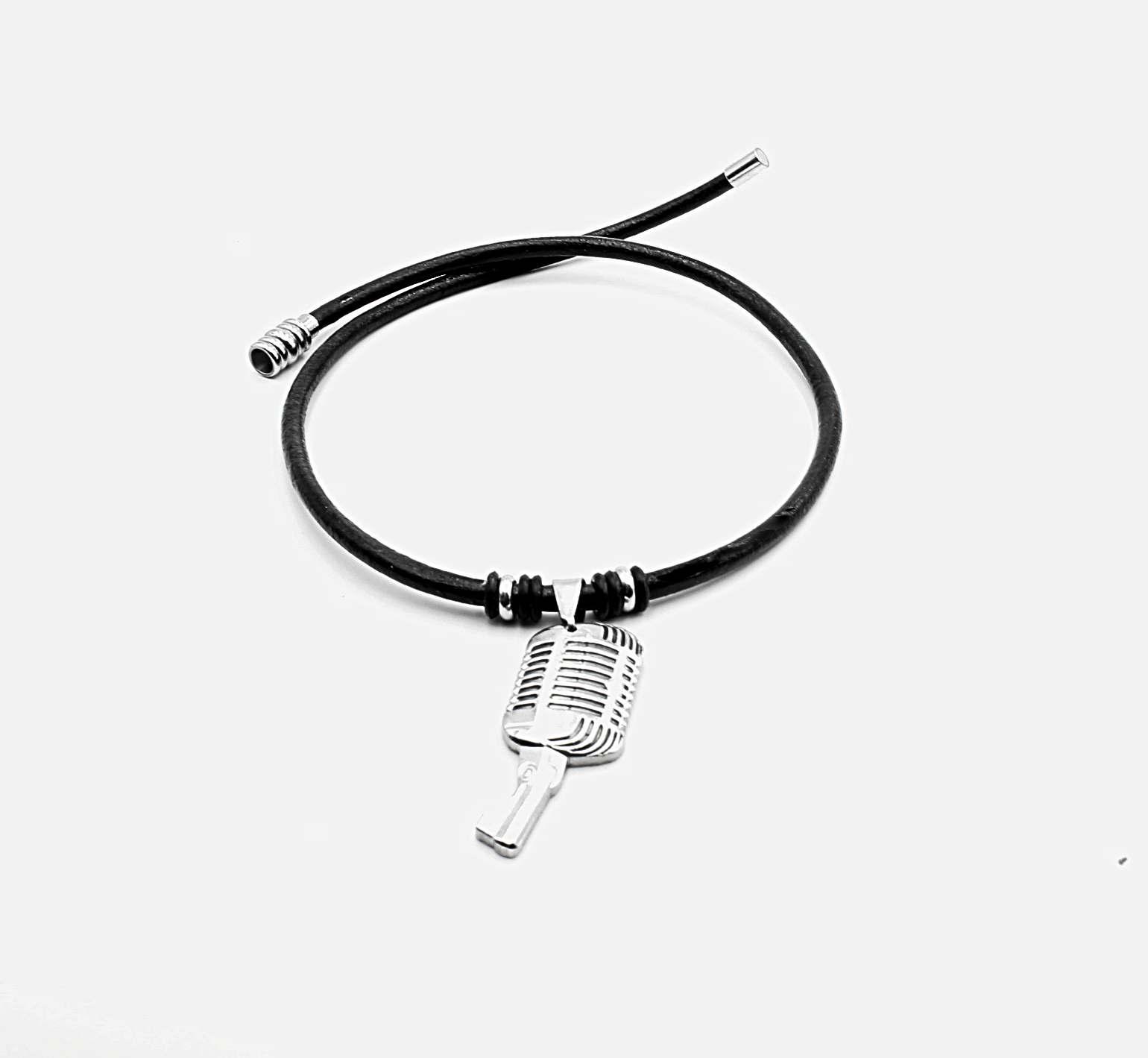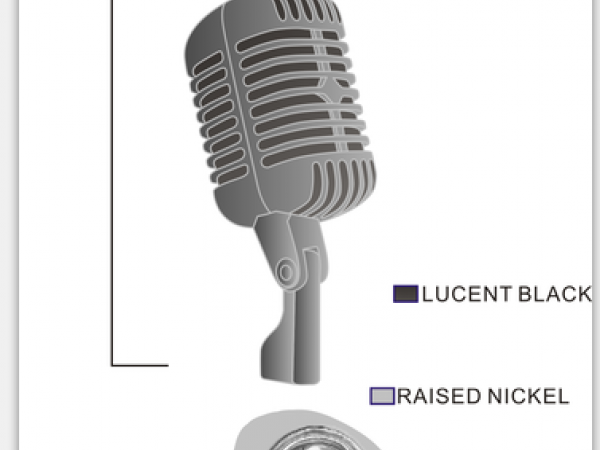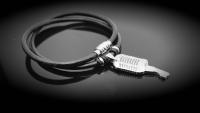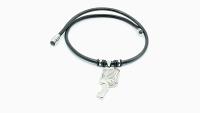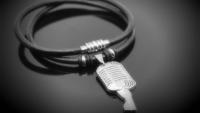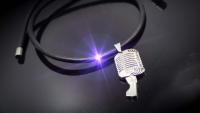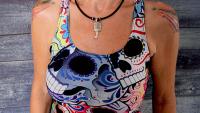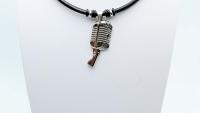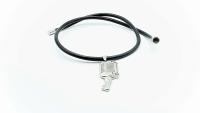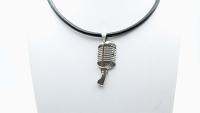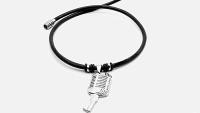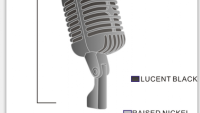 Microphone Pendant Choker Retro Vintage Style - 3D
Microphone Pendant Choker Retro Vintage Style - 3D
This retro vintage style microphone pendant has been designed by Chrissie C and is exclusive to us at "Music Jewellery Online".  
This is a timeless style iconic design that has been used in live performances, broadcasting and recording across the decades!
We have crafted this piece in a brass and soft enamel with a nickel plating and added lucent black detail in the 3D style
We then added a bail and crafted onto a 4mm genuine black leather.  Your choker is finished with a magnetic stainless steel clasp. 
Choose whether you wear your choker in a simple style hanging on the leather cord or you can choose to go "jazzy" where we add  some silicone and stainless steel detail
Choose your length for the perfect fitting choker.  The ladies and smaller neck tend to favour the 45cm whilst the 48/52cm is better suited to the larger neck or if you wish your choker to hang lower in your neckline.
Perfect for any vocalist, singer or music lover to share their passion of music and singing.
The vintage mic is approx 4cm x 1.7cm in size.  
We will wrap your classic vintage mic with great care in a velvet pouch.
We also have this retro vintage style microphone in a long necklace style or in our pin badge style, which looks great on your tie, hat, scarf, jacket, cap, music strap - anywhere you can pin!
*We have used macro mode on the pictures to show the intricate detail but please refer to actual measurements
___________________________________________
A little bit of history on the Shure 55
Shure claim that it is "the most recognised microphone in the world"! They probably have a good case, too: as well as the iconic image of a Model 55 cupped in the hand of Elvis Presley, there are countless photos in circulation of various artists such as Buddy Holly, Patsy Cline, Frank Sinatra, Ella Fitzgerald, Billie Holiday and even Metallica and Mariah Carey — amongst many others — singing into a Model 55.  It was the world's first single-element dynamic cardioid microphone: the Unidyne Model 55, introduced in 1939.