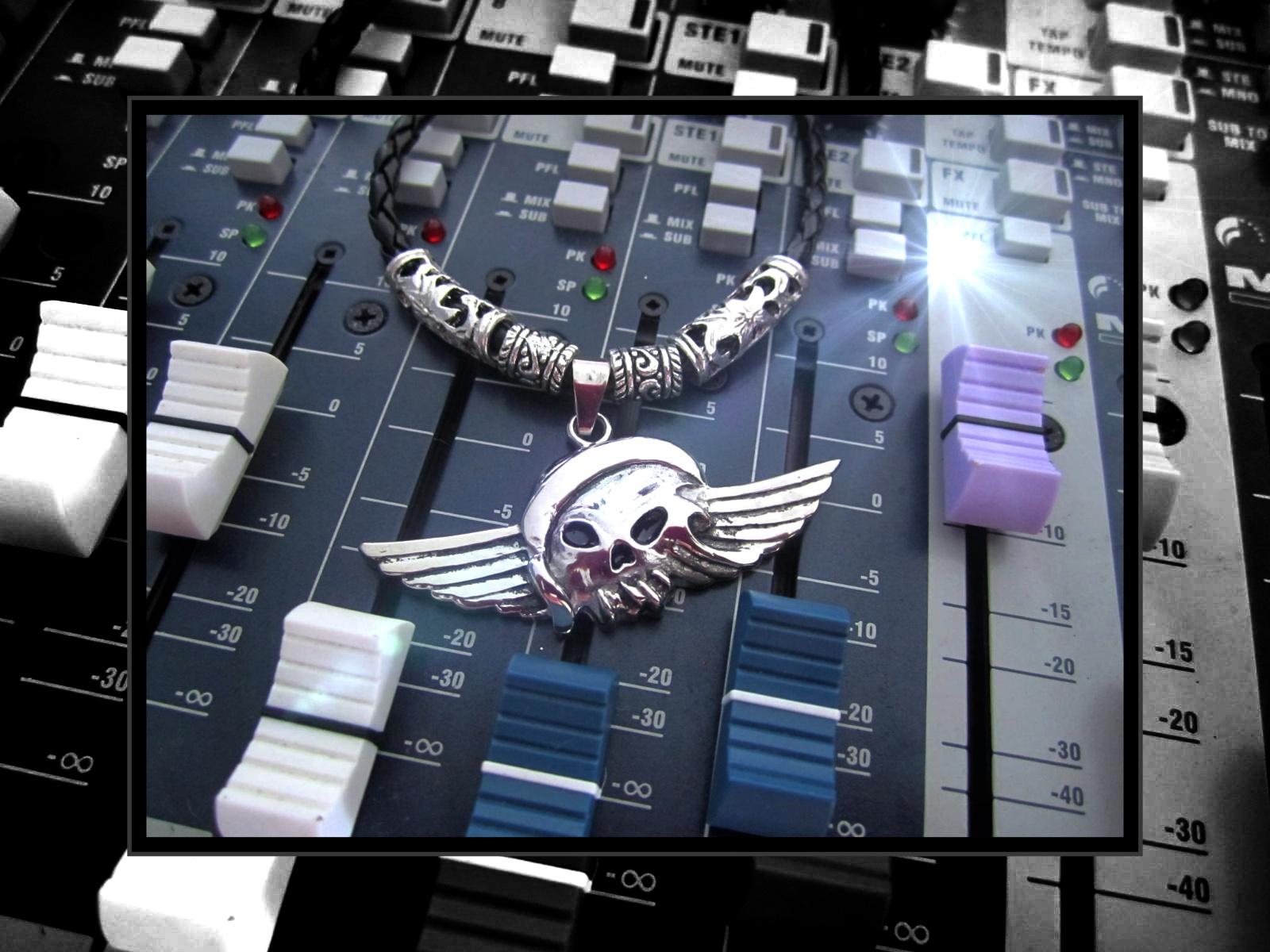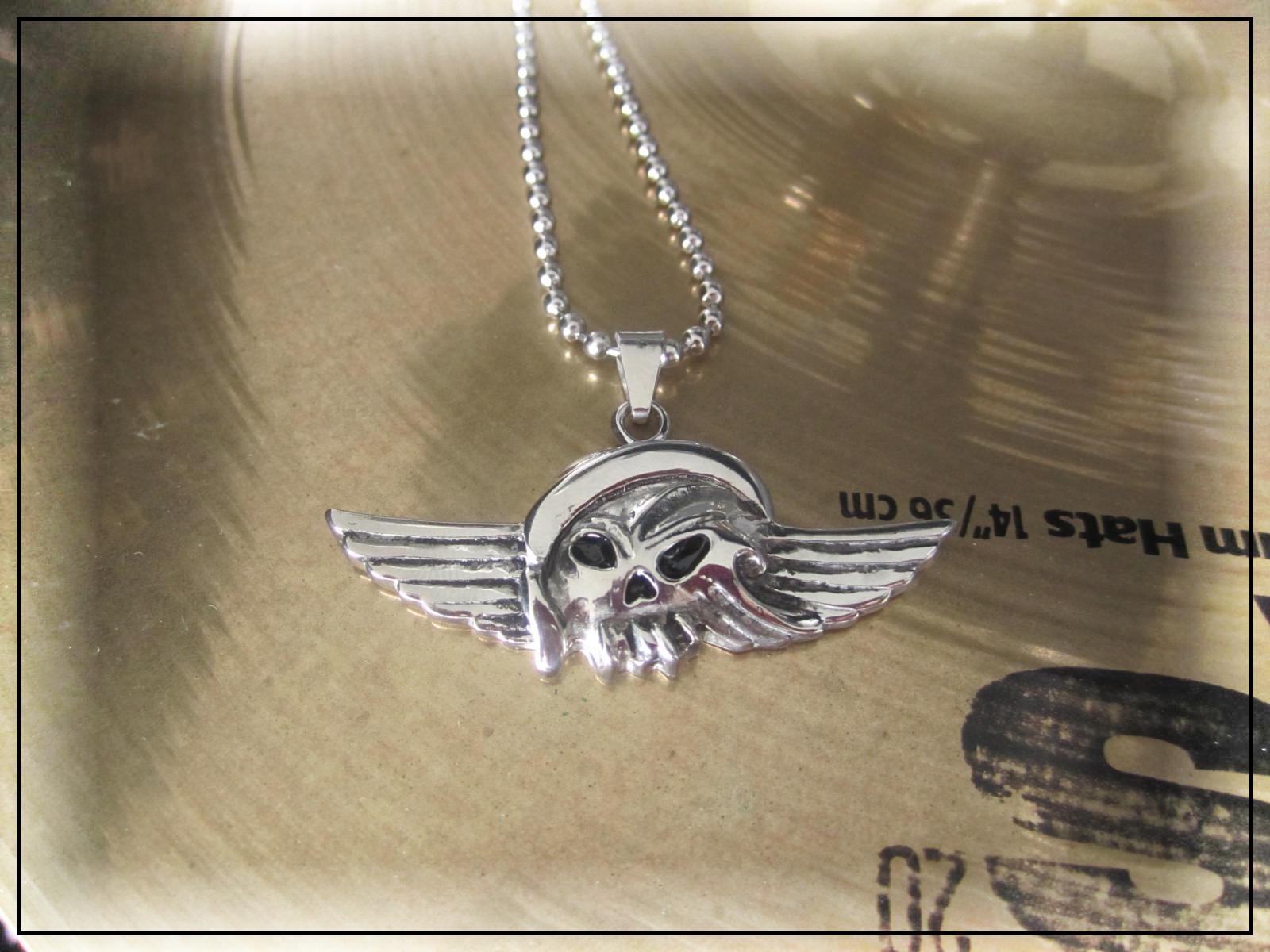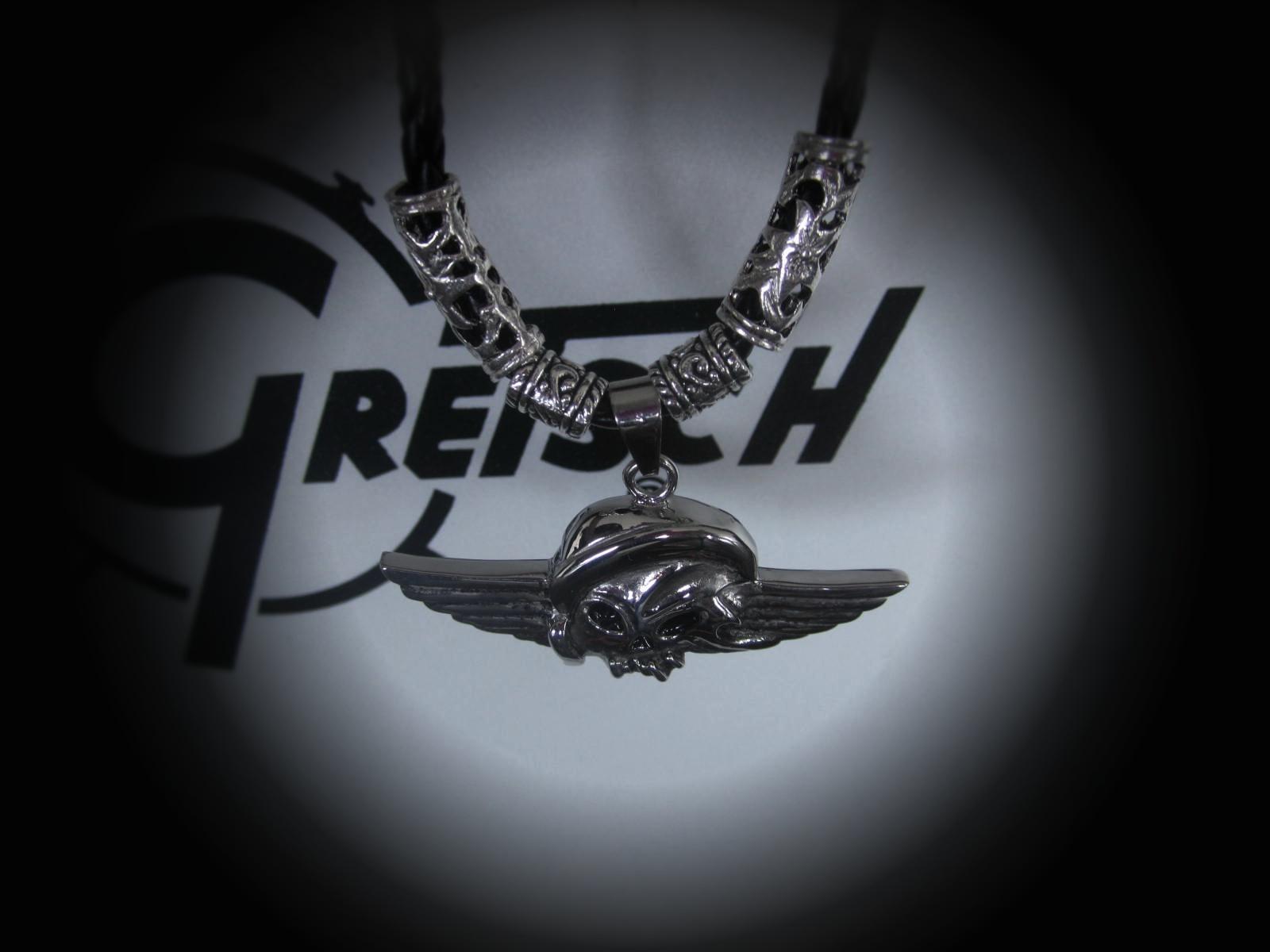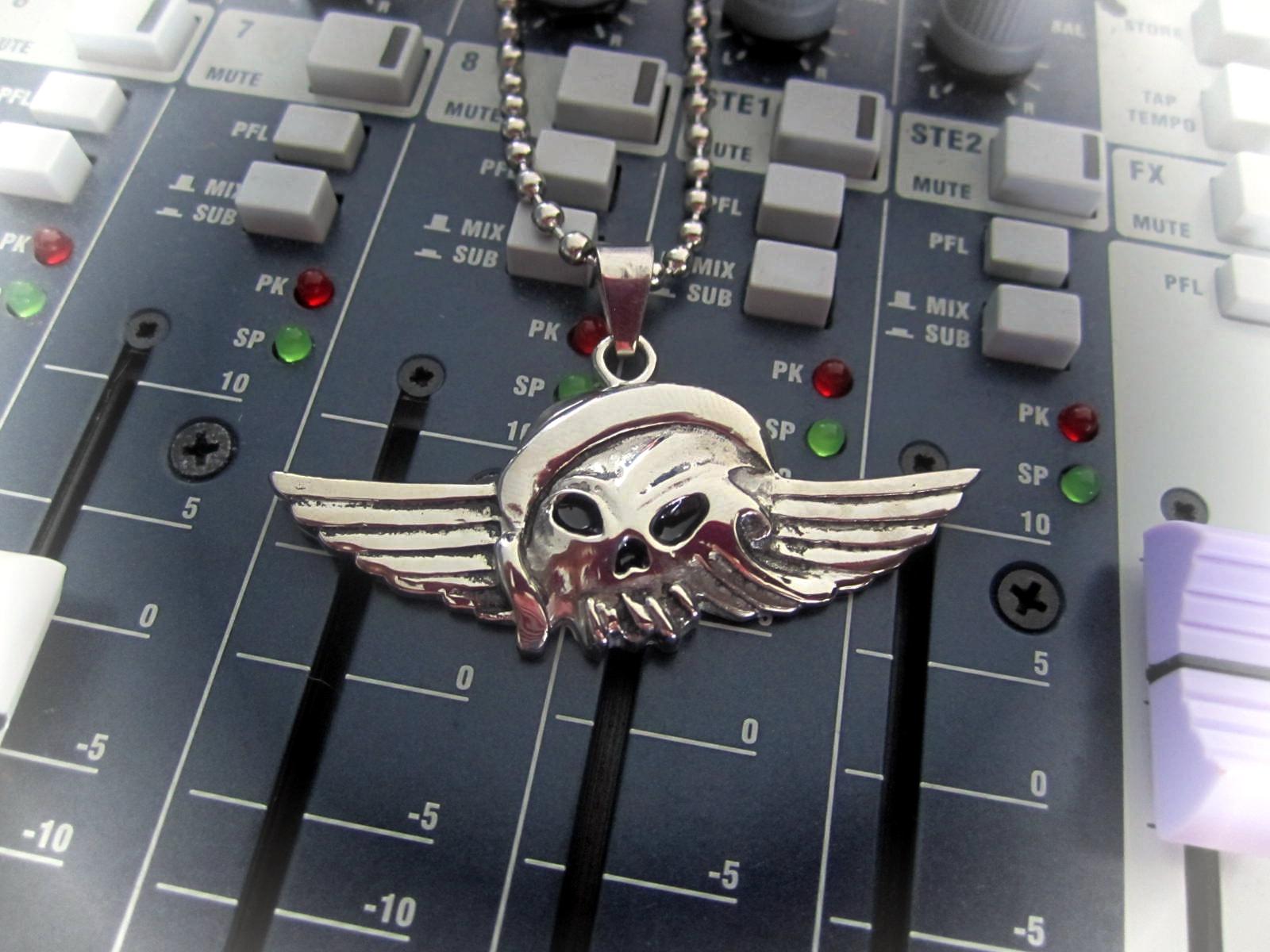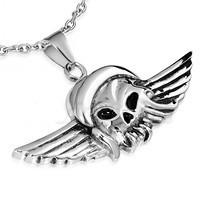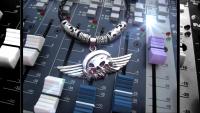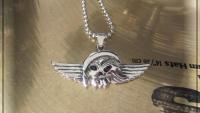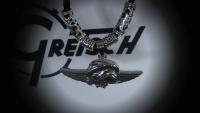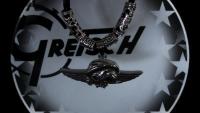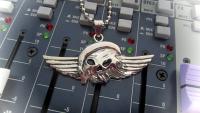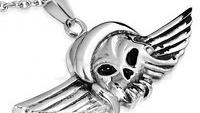 Wing Vampire Skull Charm Biker Pendant In Stainless Steel 2-tone
Wing Vampire Skull Charm Biker Pendant Stainless Steel 2-tone 
This is one of those funky "Rocker" pieces that Chrissie C adored and knew our rock musicians or anybody with a love of bikes would adore!
This piece can be worn on the  thin leather cord, a silver chain or you can use our 4mm thick chunky faux leather braided cord.
If using the cord option, you can wear this "simple style" on the cord alone or jazz it up with silver beads and tubes with our "Funky Tubes" style....
You will definitley "Rock The Town" with this piece!
Weight: 16.90 grams (0.59 ounce)

Height: 5.70 cm (2.24 inch)

Width: 2.30 cm (0.90 inch)