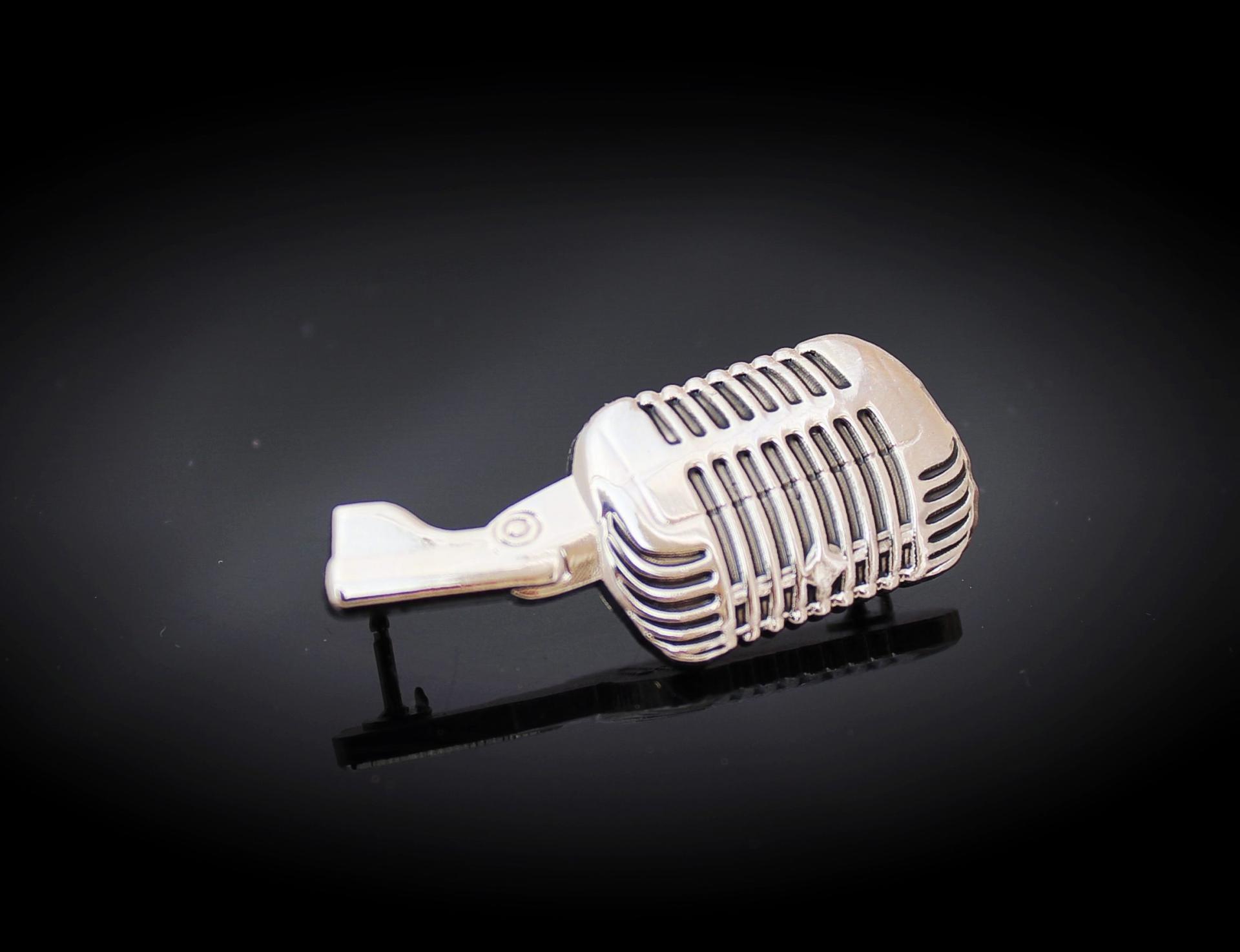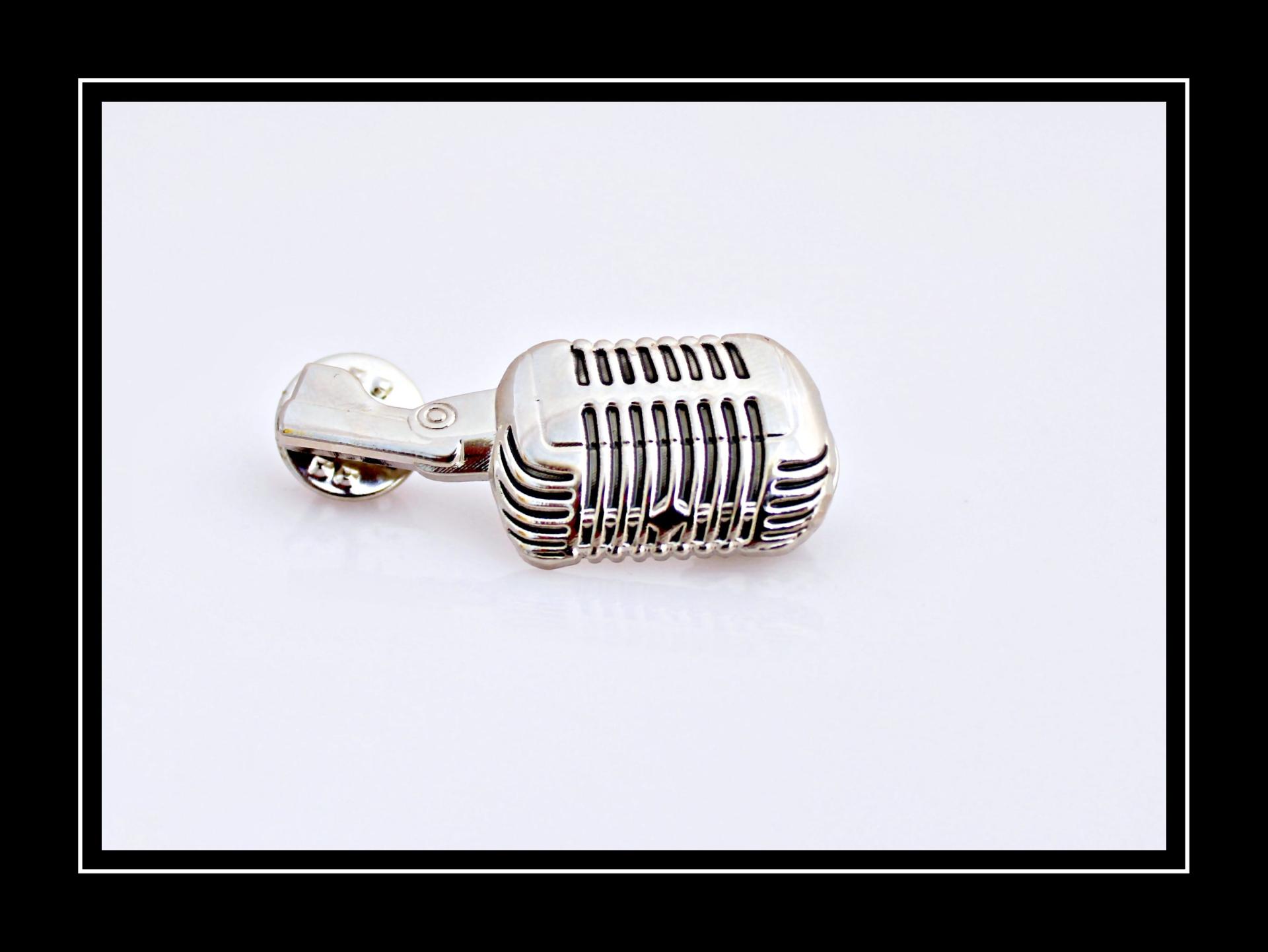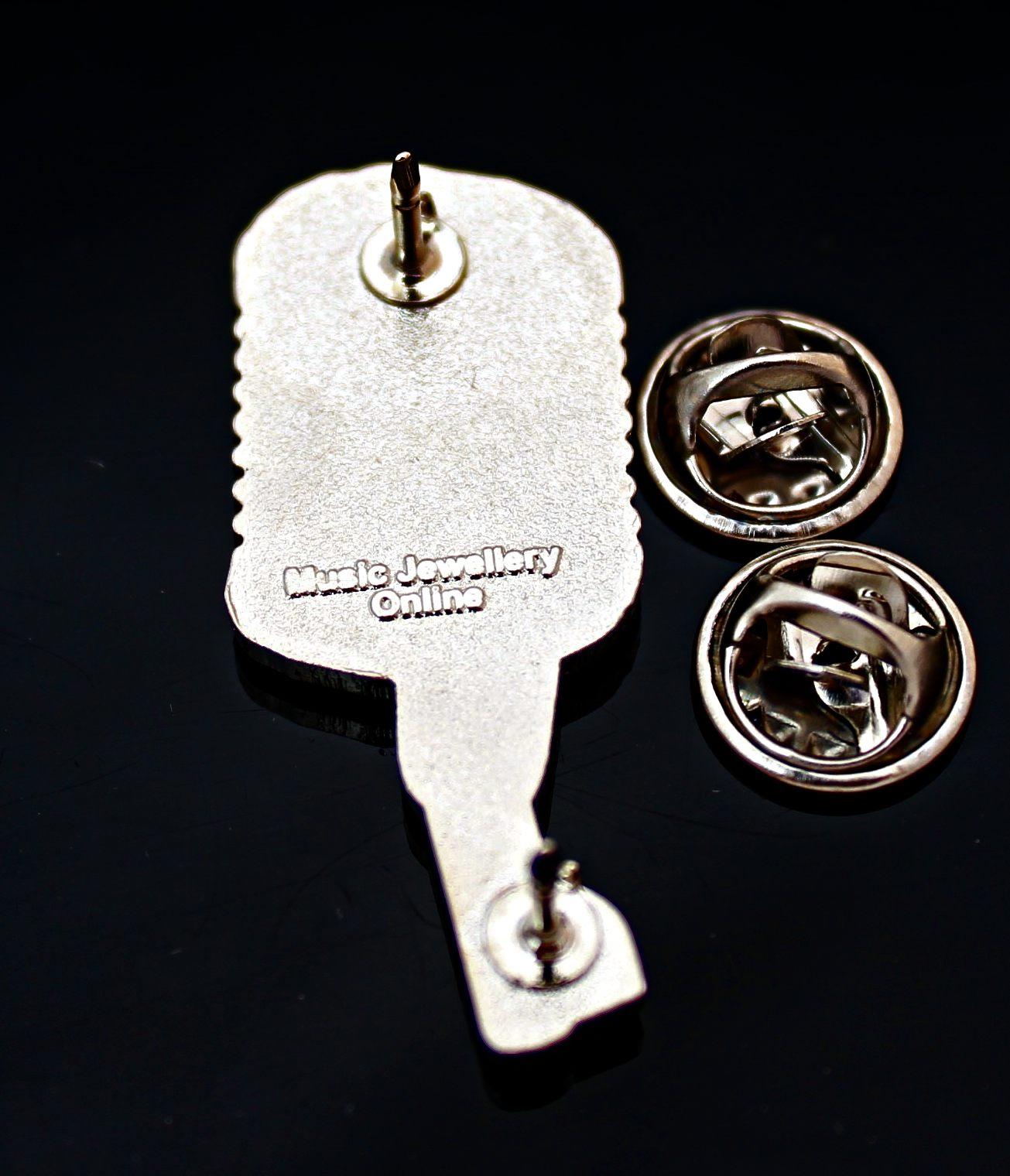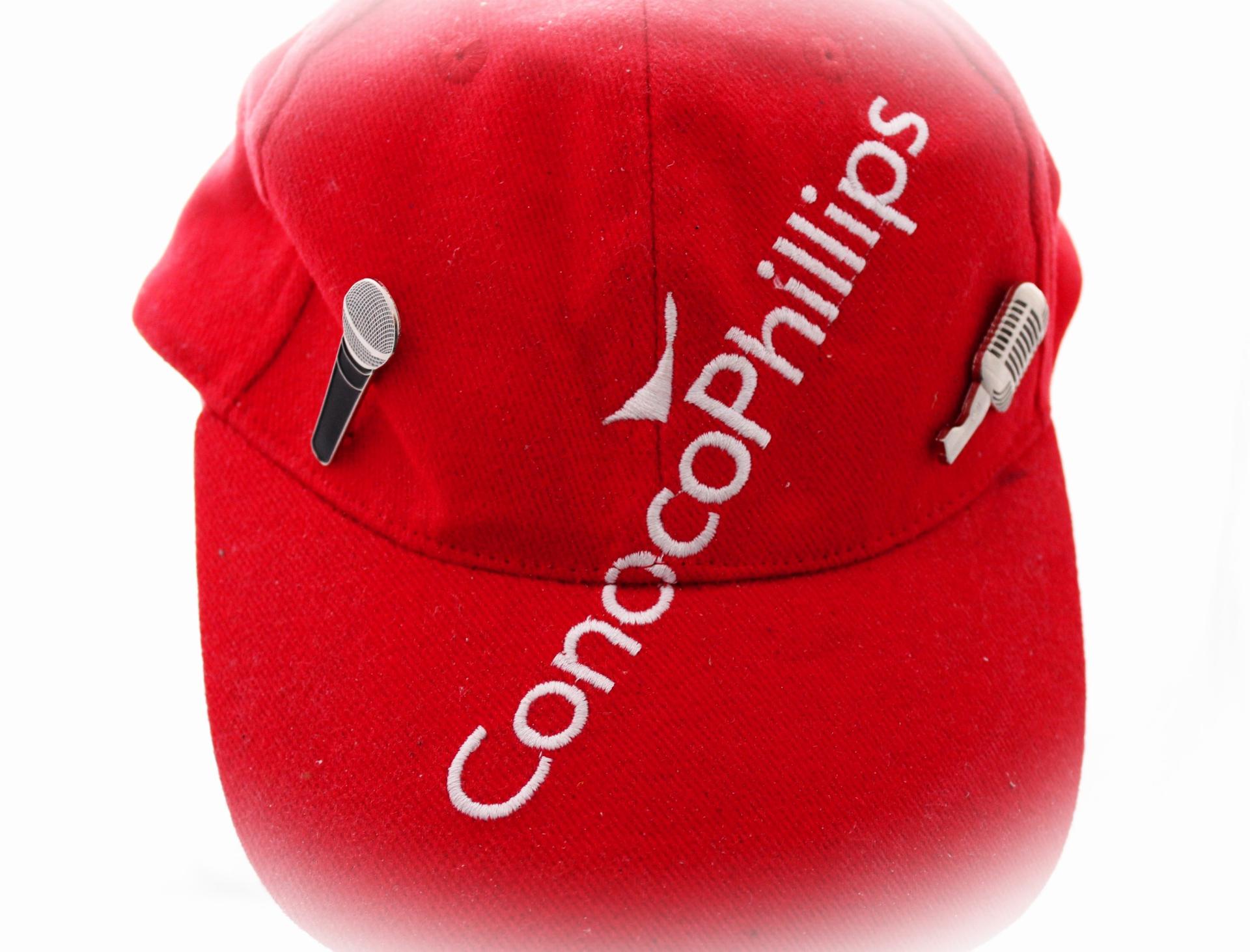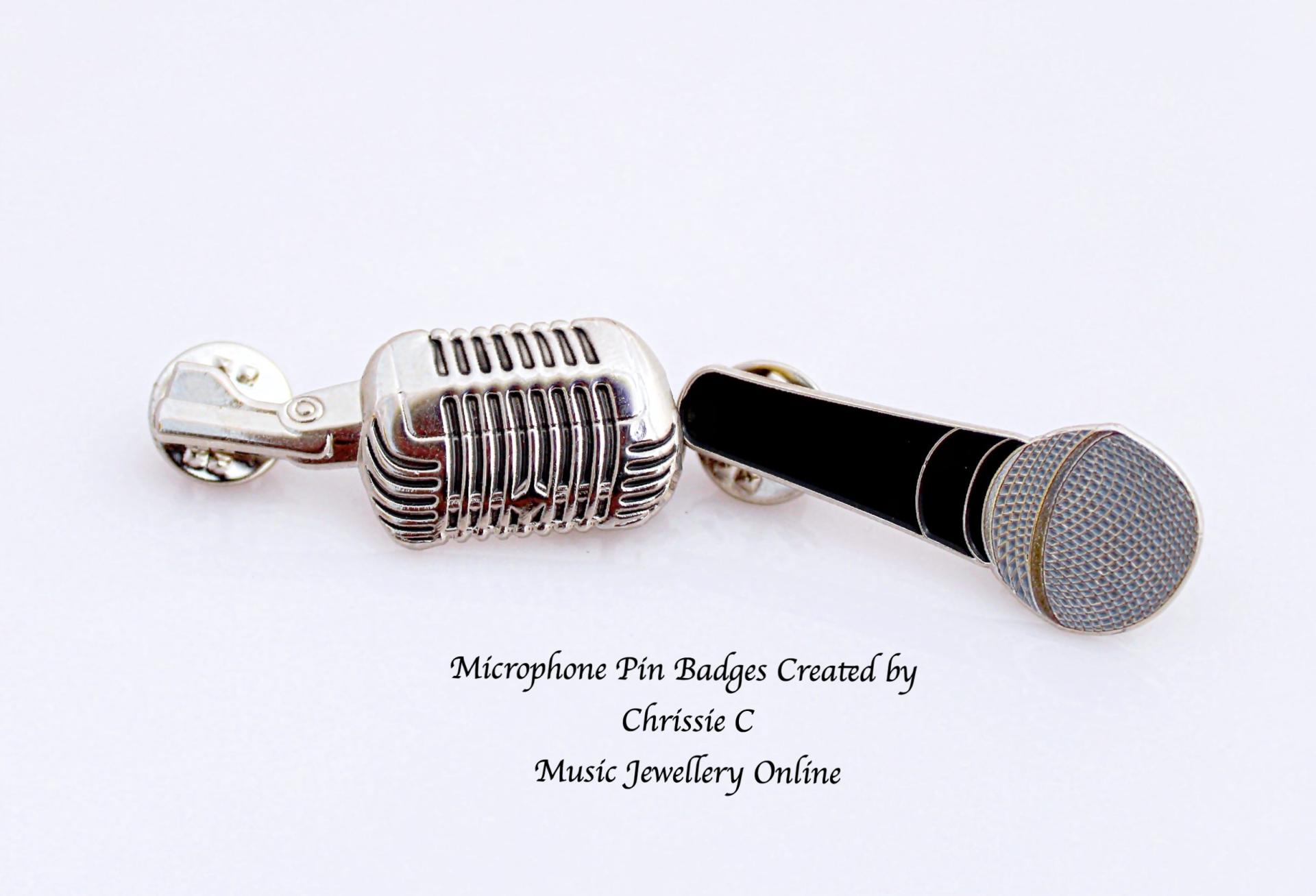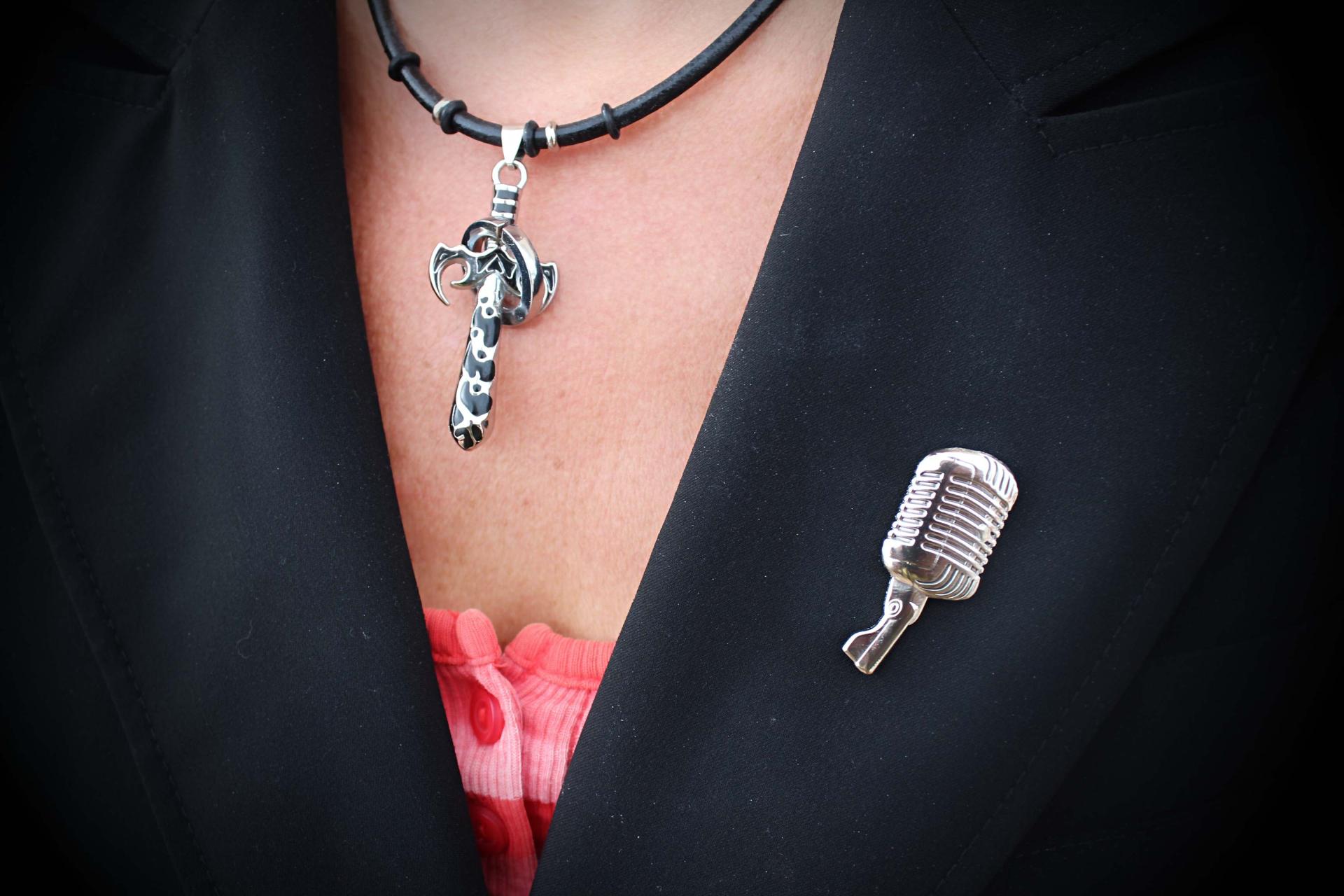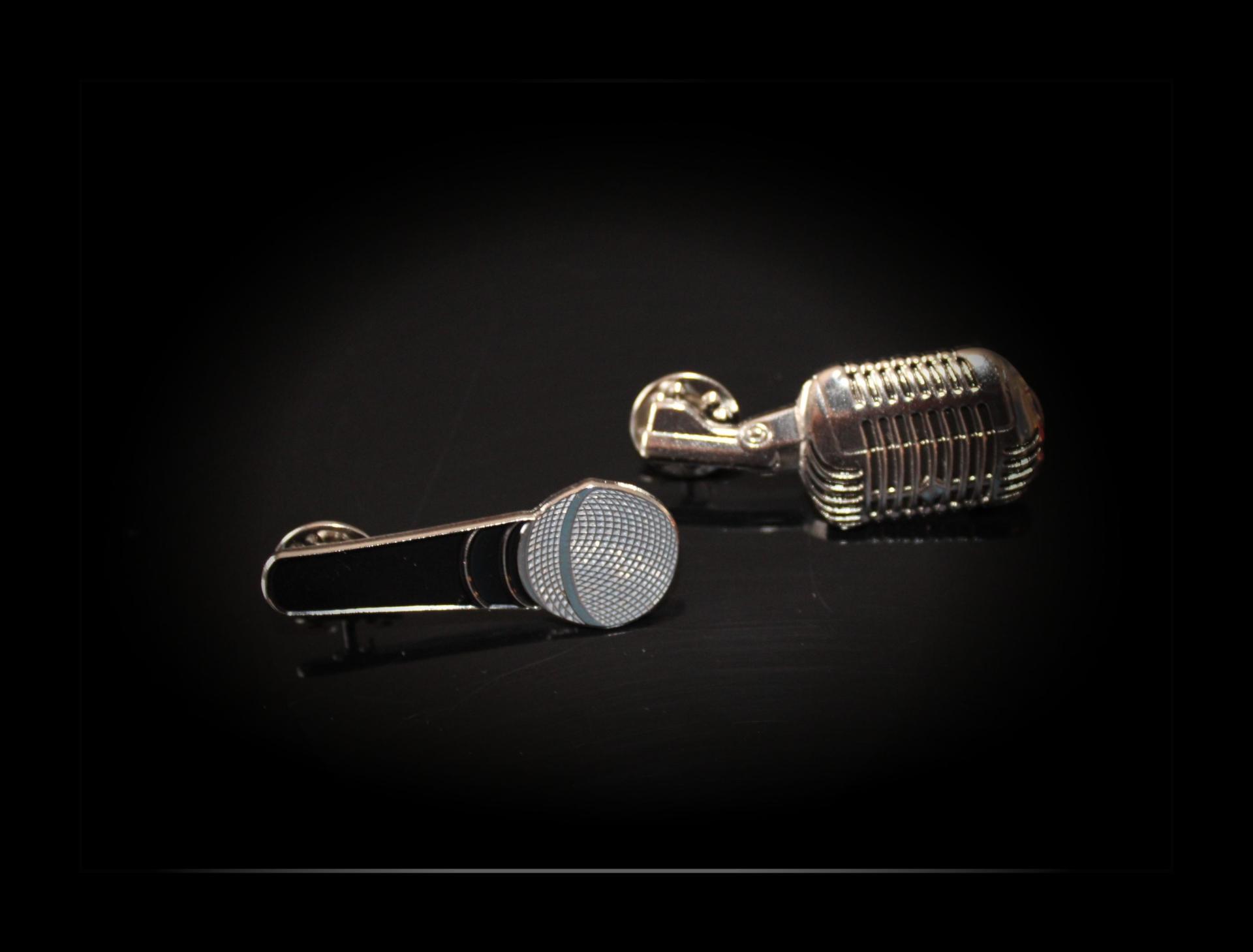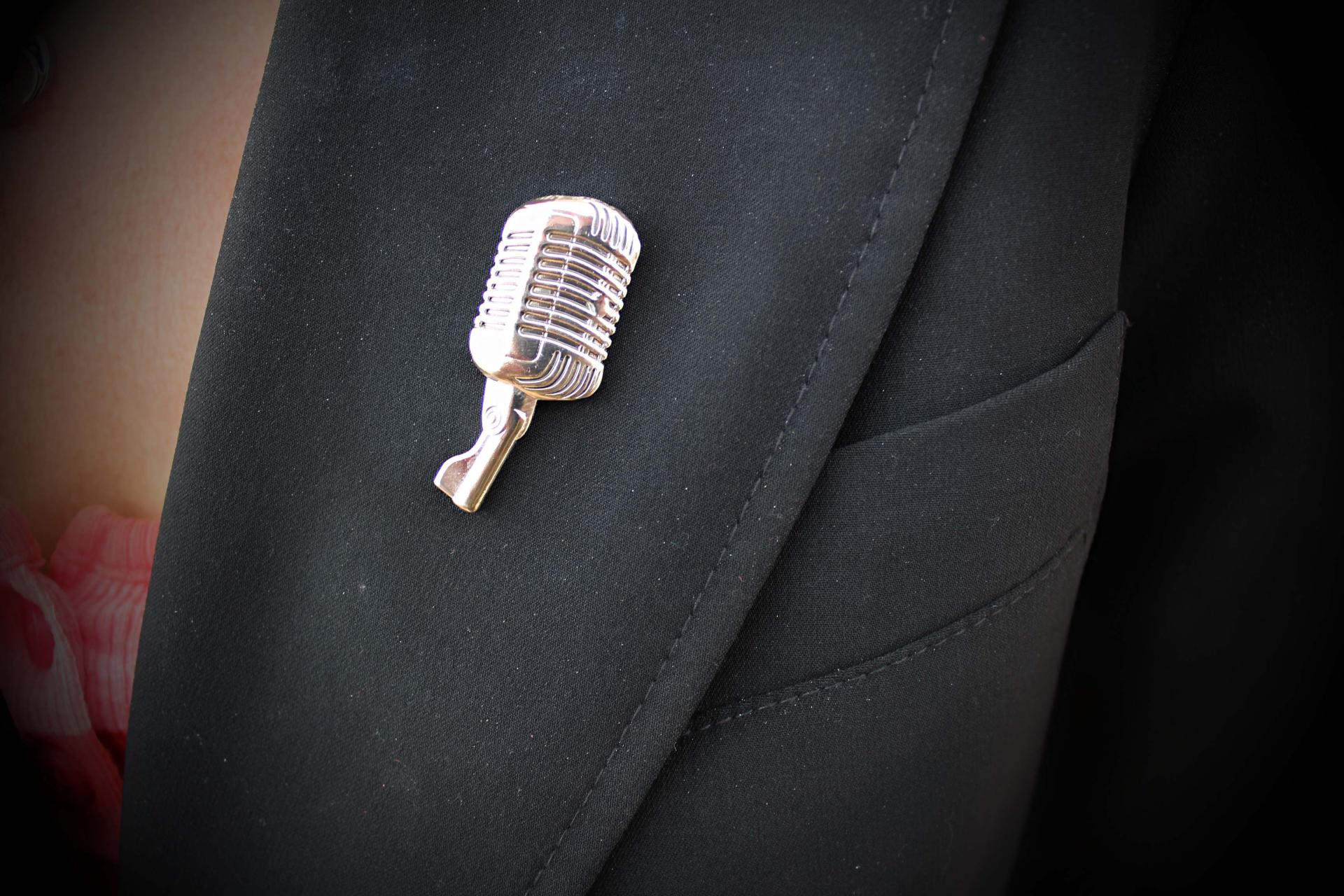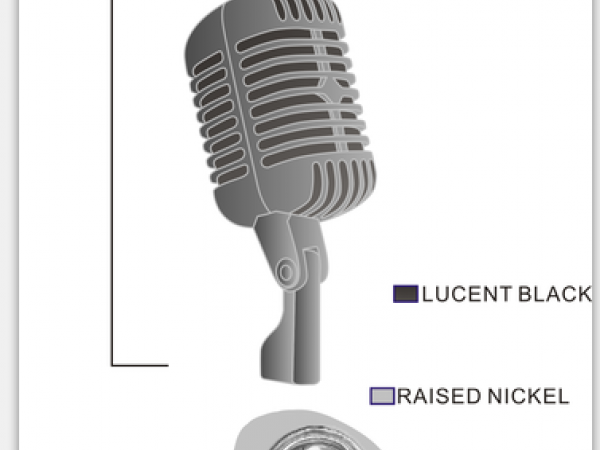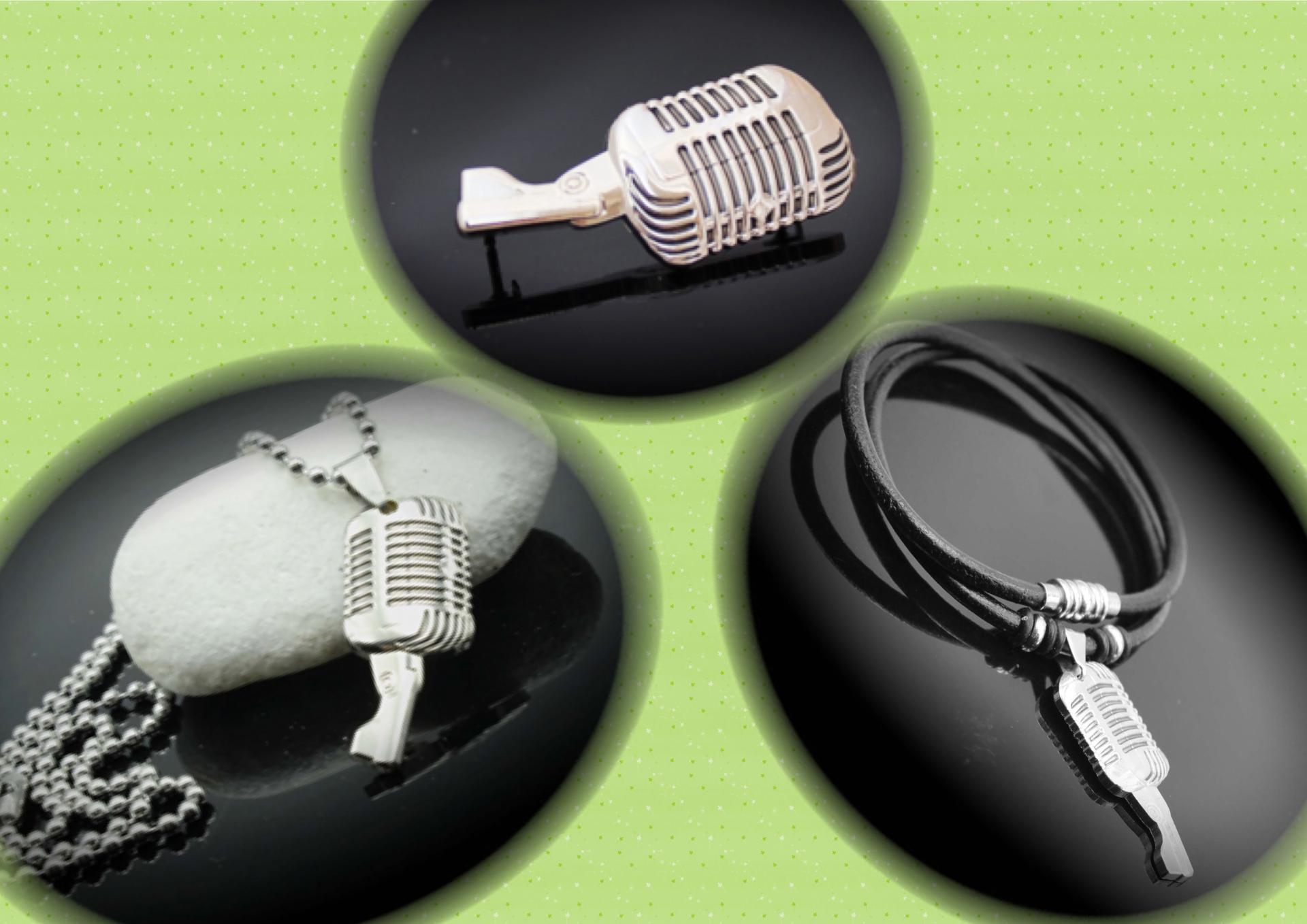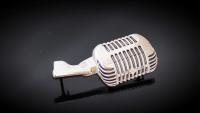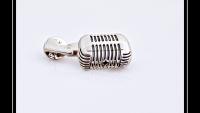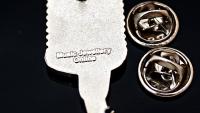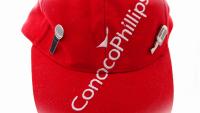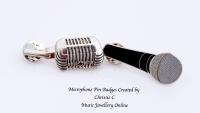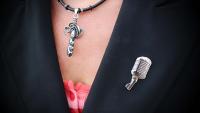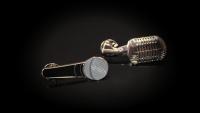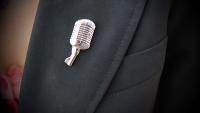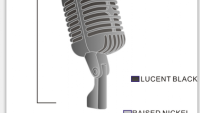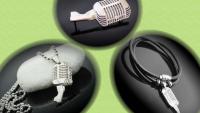 Microphone Pin Badge Retro Vintage Style - 3D 
Microphone Pin Badge Retro Vintage Style - 3D 
This retro vintage microphone pin badge has been designed by Chrissie C and is exclusive to "Music Jewellery Online".  
This iconic design is themed on the Shure 55 microphone and is timeless in its styling and has been used widely in live performances, broadcasting and recording up to the 21st century.
We have crafted this pin in a 3D effect which gives it a real edge and you can feel the raised edges on the design.
Perfect for any vocalist, singer or music lover to share their passion of music and singing.
The vintage mic has 2 pins at the back to hold it in place and is approx 4cm x 1.7cm in size.  You will see an image of the Reslo in "Design" stage which is always the fun part!
These pins looks great on your tie, hat, scarf, jacket, cap, music strap - anywhere you can pin!
We also have the sister microphone to this in our store which is in the style of the  infamous Shure SM58 design or you can purchase this from this listing also in the drop down box.  The SM58 pin badge is a standard design and not 3D.
*we have used macro mode on the pictures to show the intricate detail but please refer to actual measurements
___________________________________________
A little bit of history on the Shure 55
Shure claim that it is "the most recognised microphone in the world"! They probably have a good case, too: as well as the iconic image of a Model 55 cupped in the hand of Elvis Presley, there are countless photos in circulation of various artists such as Buddy Holly, Patsy Cline, Frank Sinatra, Ella Fitzgerald, Billie Holiday and even Metallica and Mariah Carey — amongst many others — singing into a Model 55.  It was the world's first single-element dynamic cardioid microphone: the Unidyne Model 55, introduced in 1939.