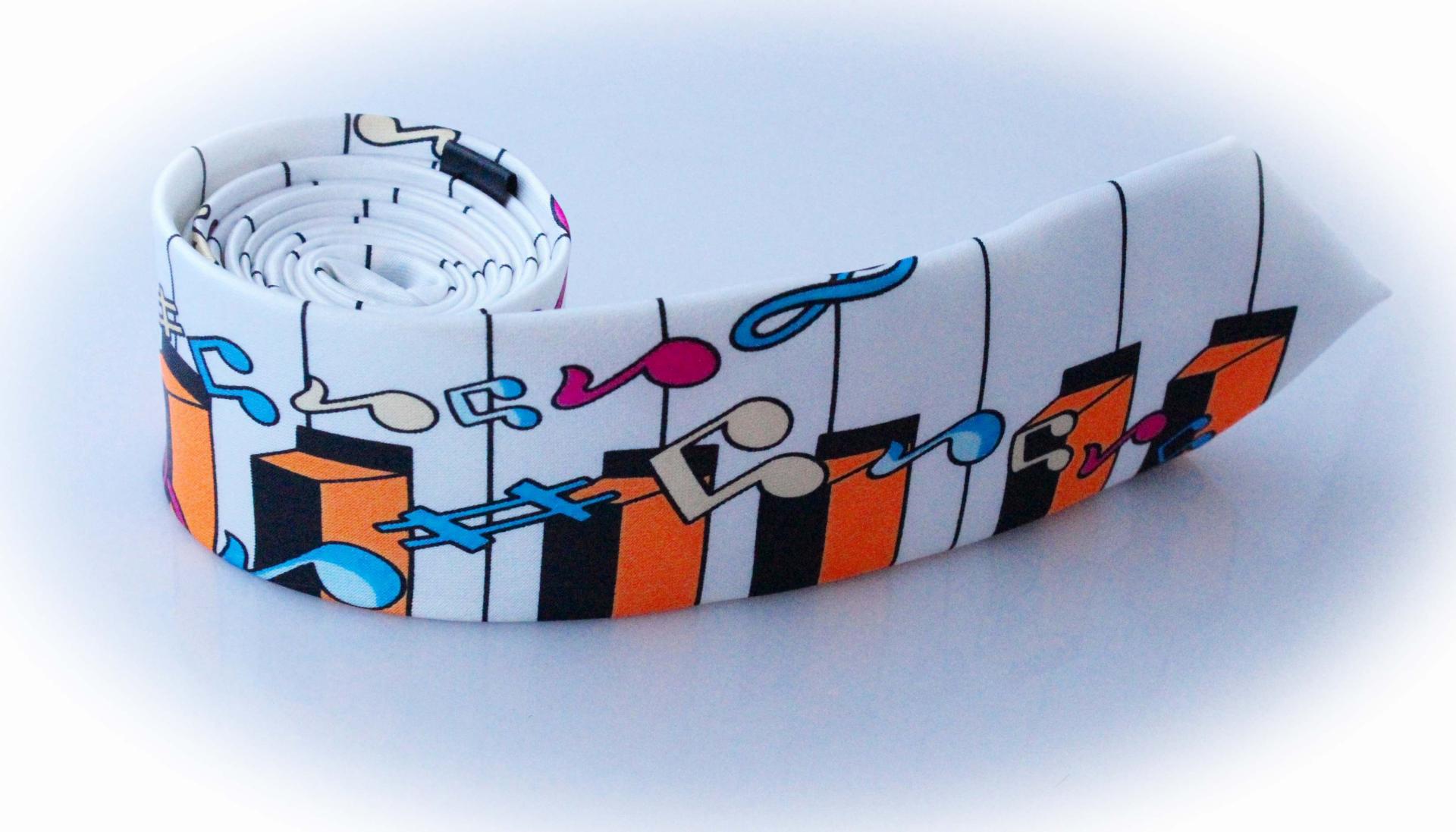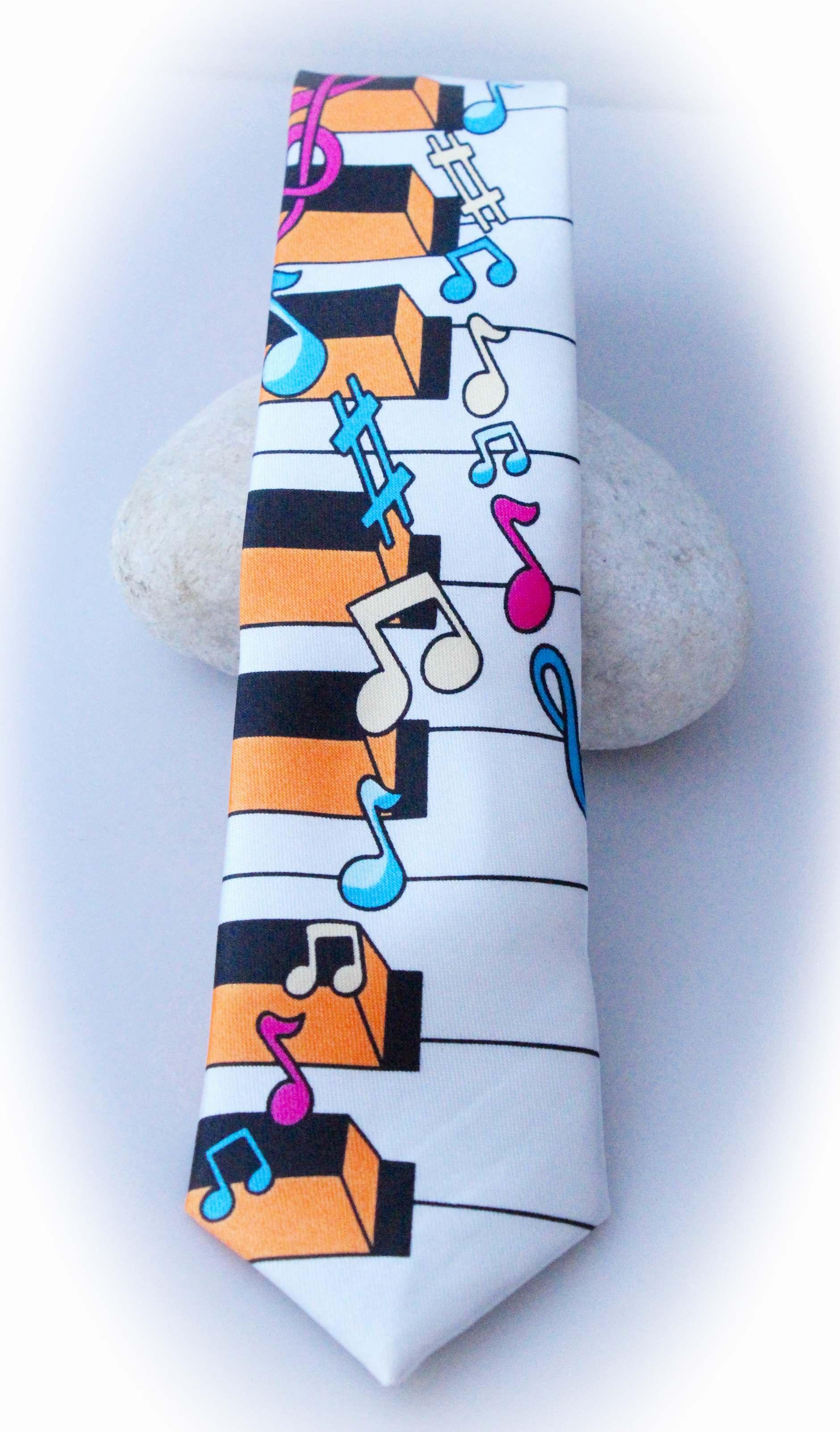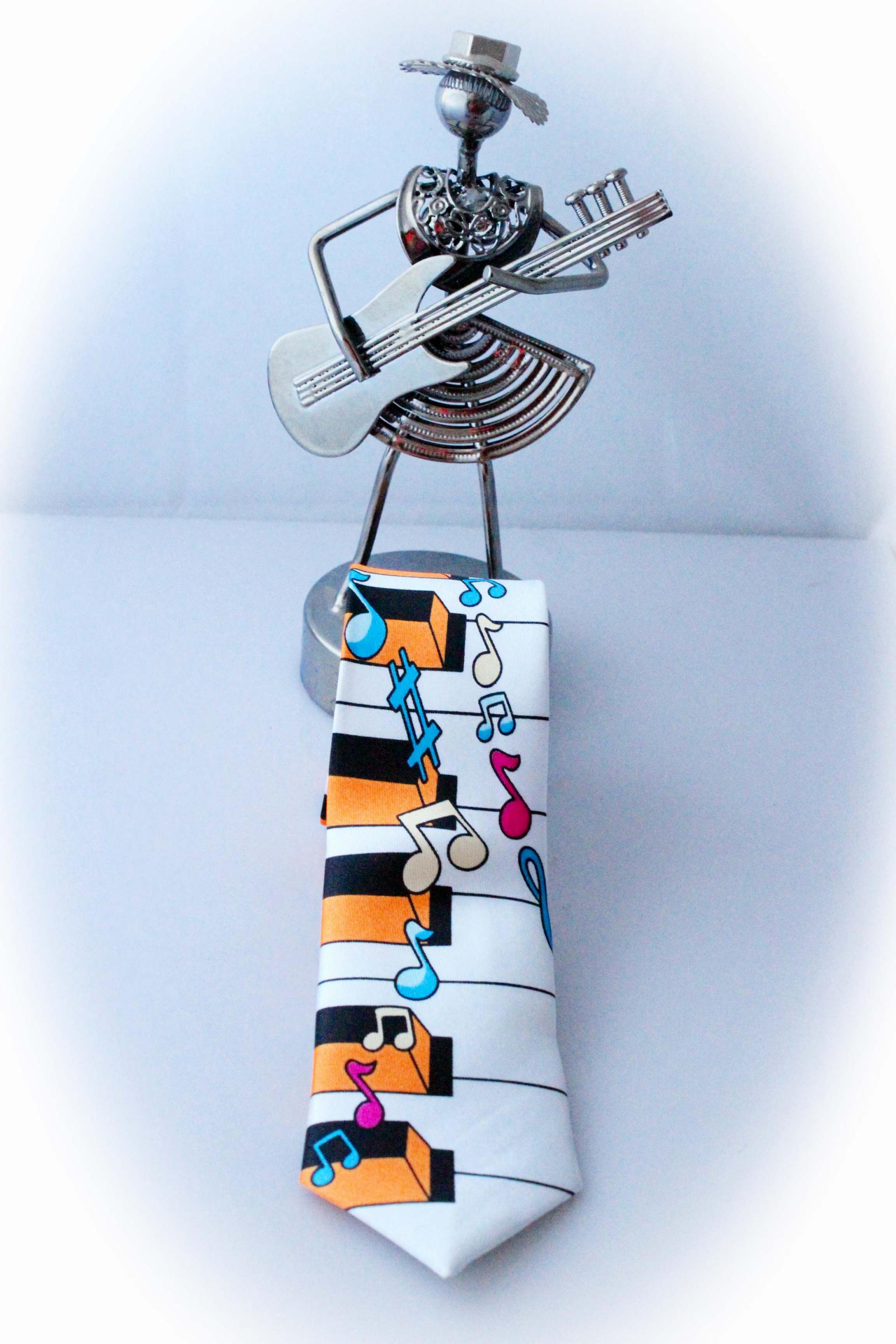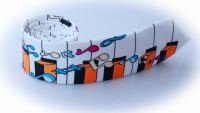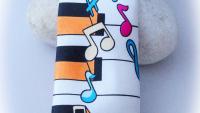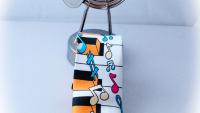 Piano Note Tie Funky Orange Design FREE SHIPPING
Piano Note Tie Funky Orange Design - Free Shipping
Funky gift for any music lover!  The ultimate fashion accessory for our musicians or connoisseurs of music!
This style feature a rather funky and colourful abstract piano keys tie adorned with music notes!
Rock up to the office or on stage in true style!
Please note our cool lady guitarist in the image does not arrive with your tie!  She is too important to us here at "Music Jewellery Online"!
Polyester, 5cm wide , 140cm length.