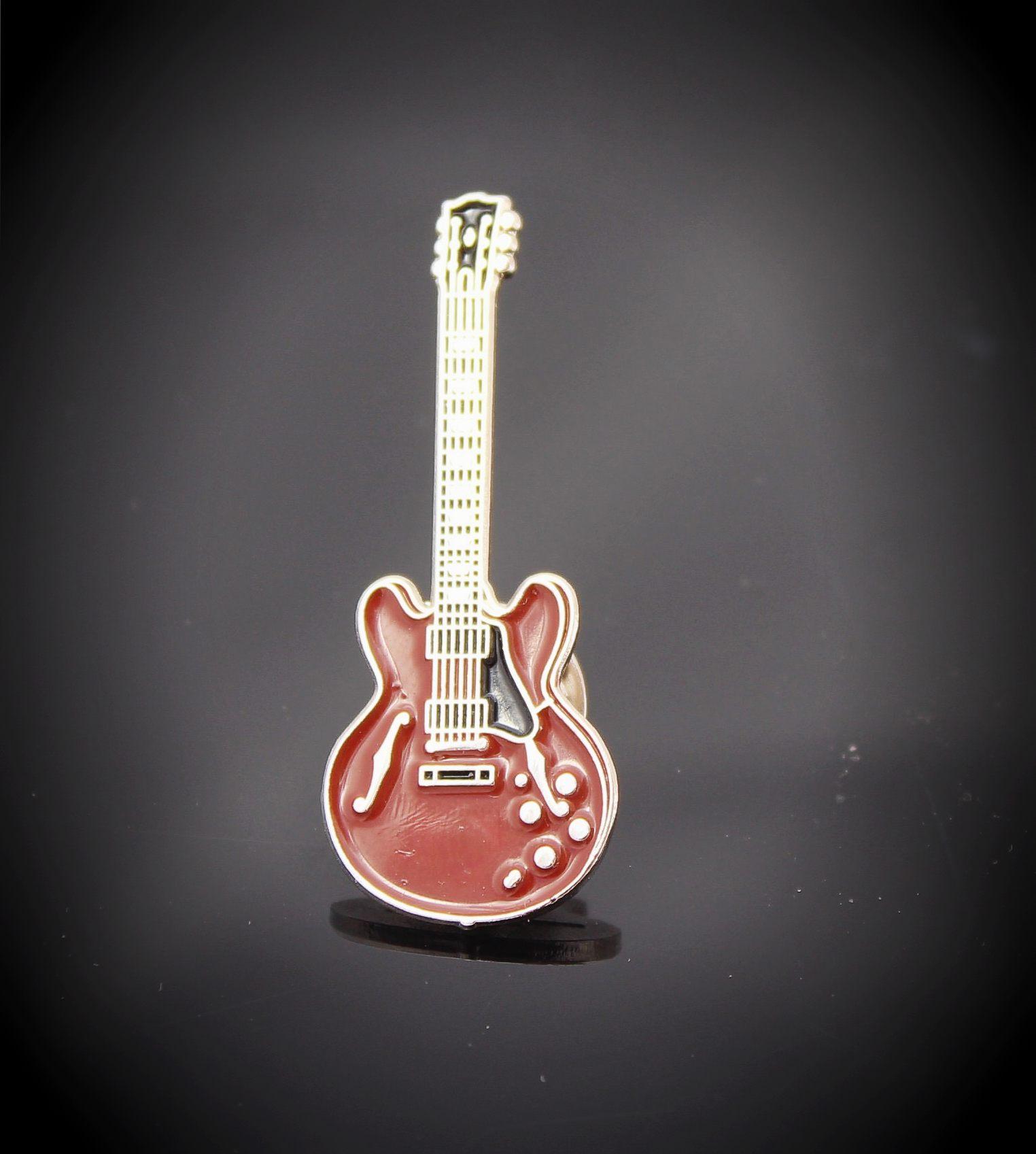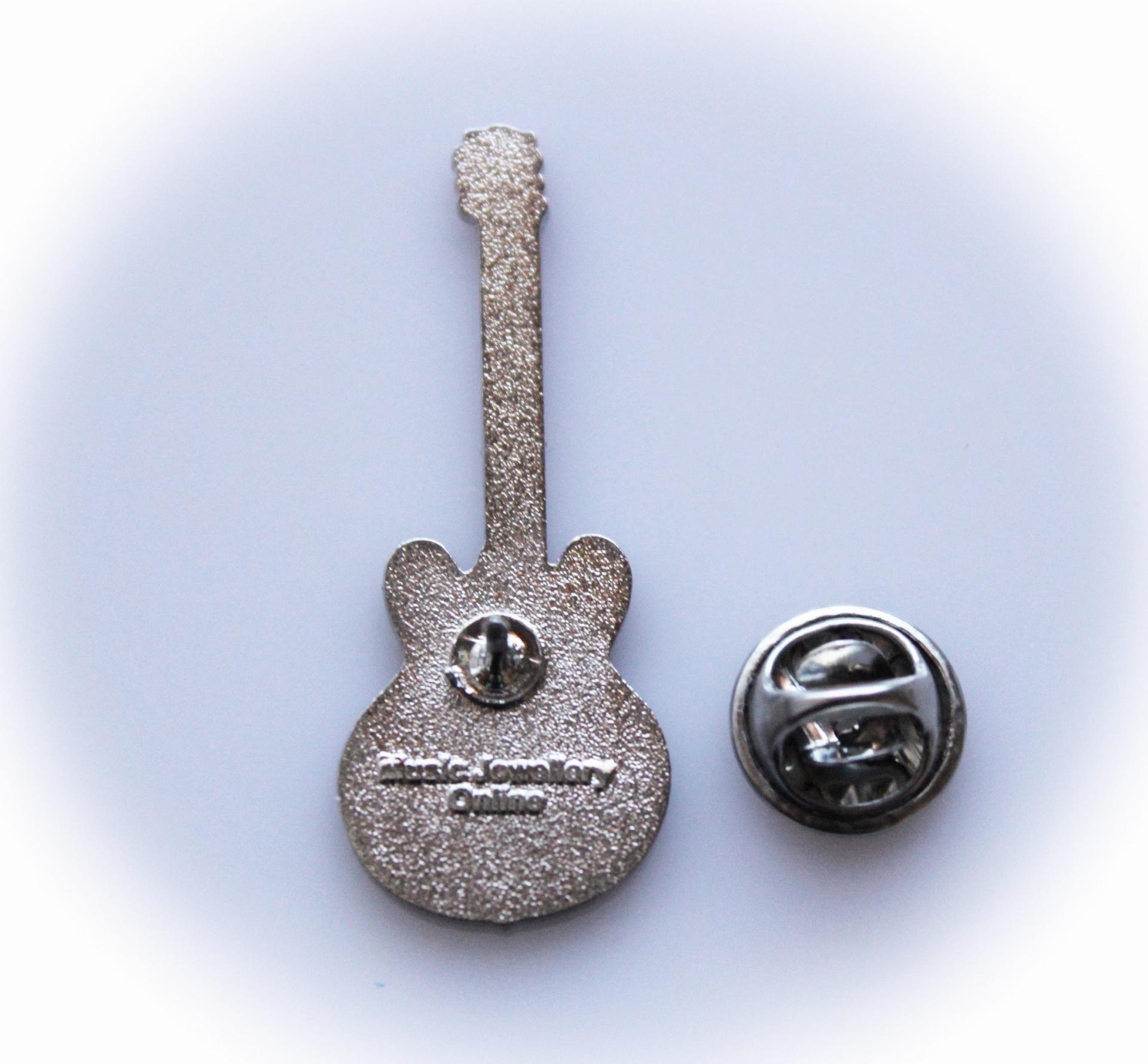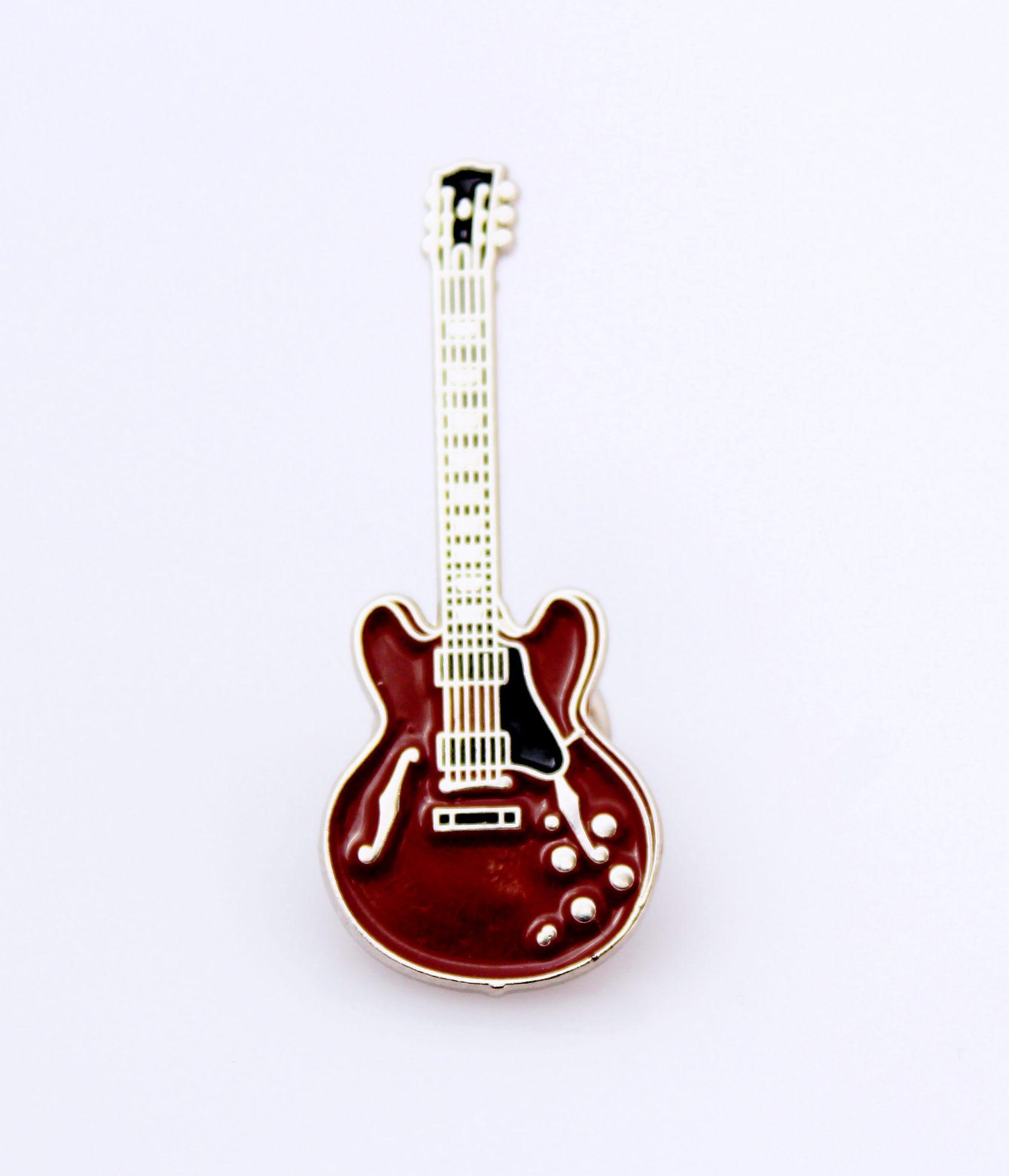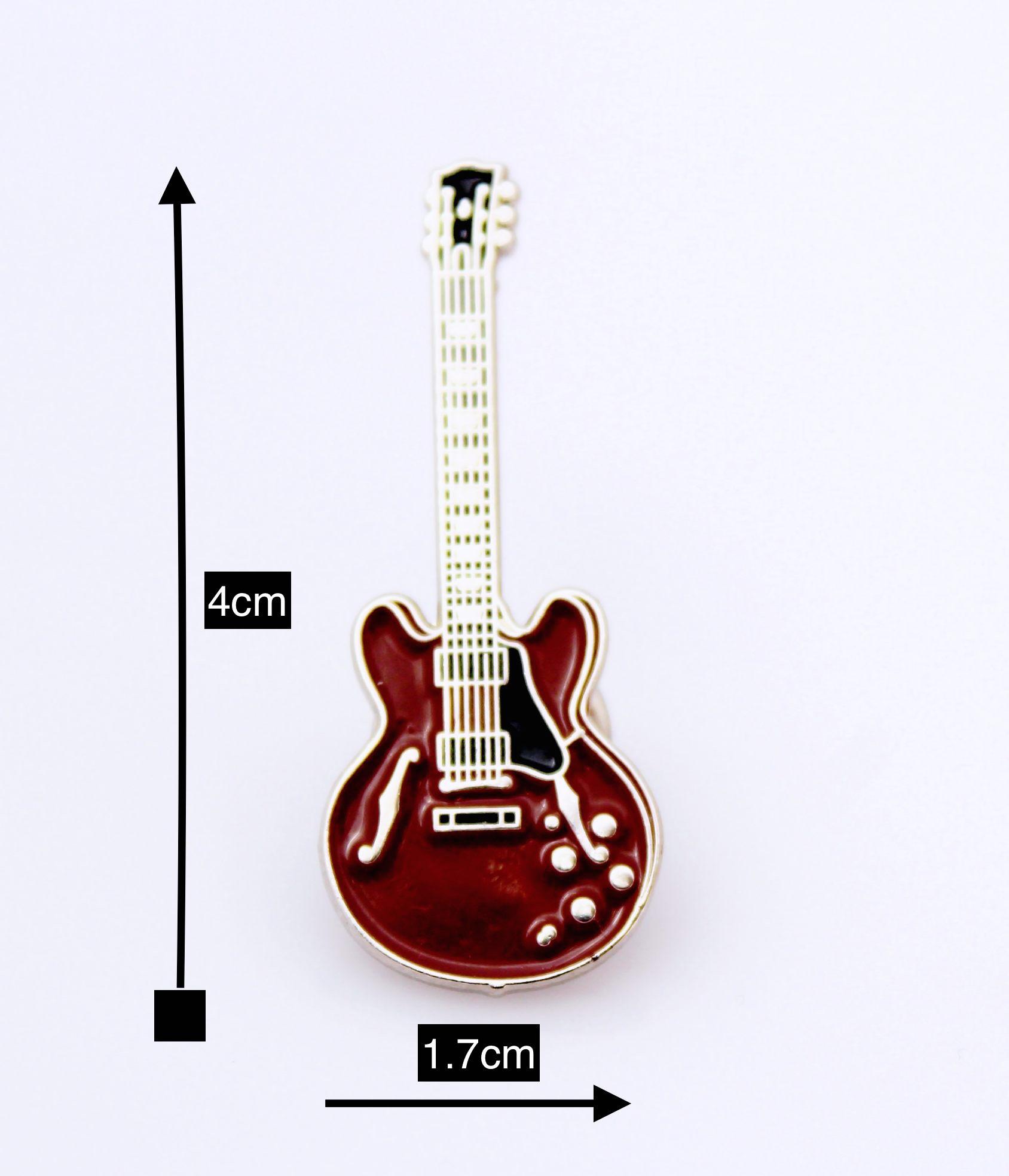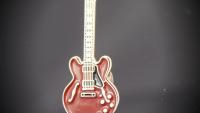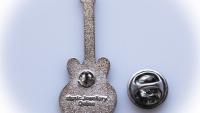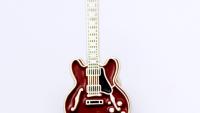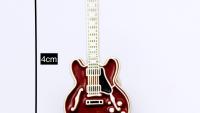 Guitar Style Pin Badge 335 - Sixties Cherry Stain Colour
Guitar Style Pin Badge 335 - Sixties Cherry Stain Colour
Chrissie C loves detail!  Here we have a pin badge in the style of the ES 335.
The reverse of your pin features "Music Jewellery Online" etching.
Ray the "guitar man" in our business is responsible for the guitar designs!
Pins are crafted in a soft enamel and baked hard with a nickel plating.
With players of every style from blues to heavy metal picking up these guitars it should tell you just how cool and versatile this instrument is. This reimagined classic takes a vintage design and brings it up to the modern day with hardware that any guitar player can love.
Your pin badge is approx 4cm x 1.7cm and looks great on any clothing, guitar straps, tie, hat, waistcoat - anywhere you can pin!
This pin is the "Sixties Cherry Stain" colour.
The perfect gift for any guitarist, musician or music lover!
*We have used "macro mode" to show the intricate detail of this pin badge.