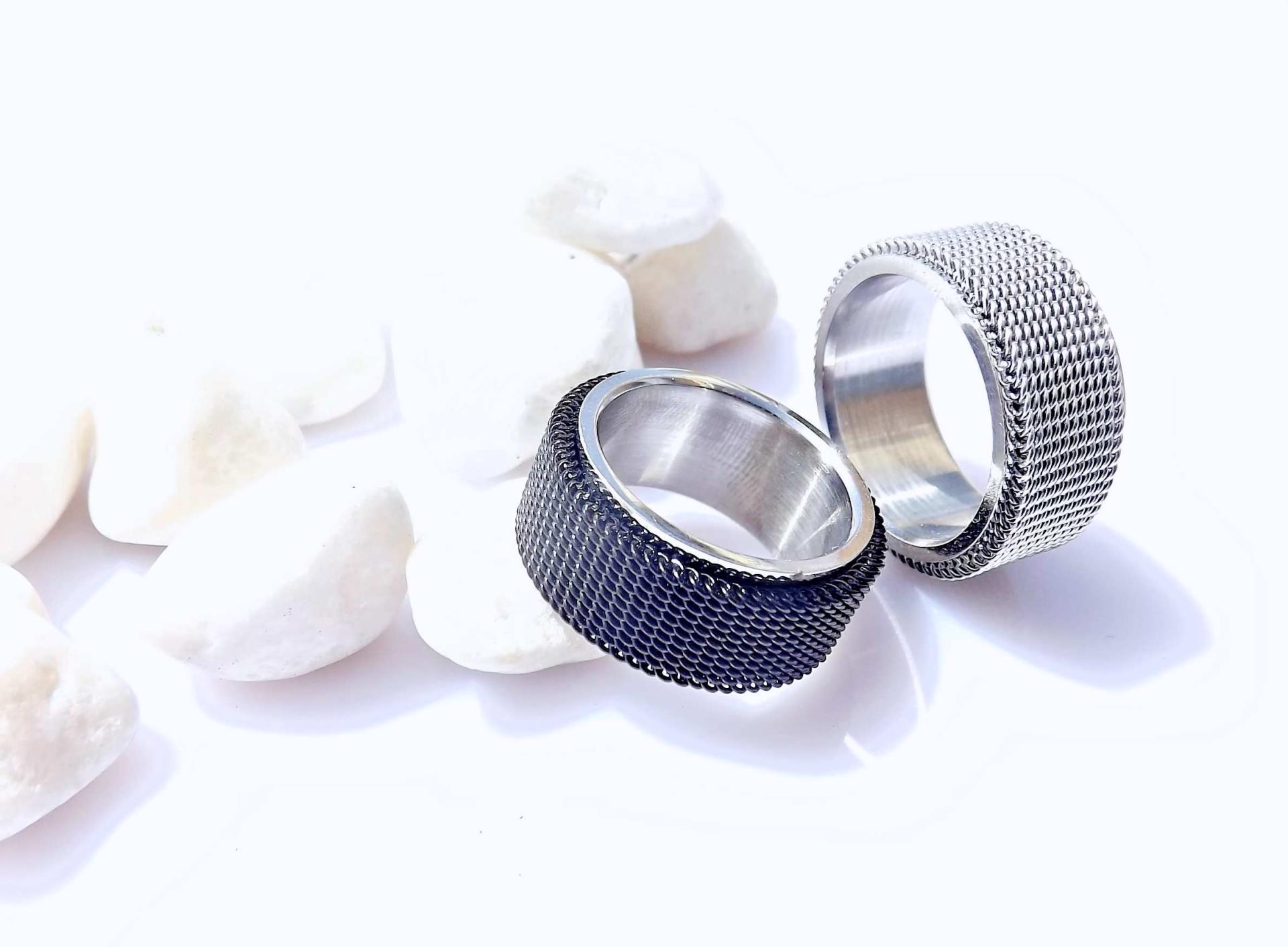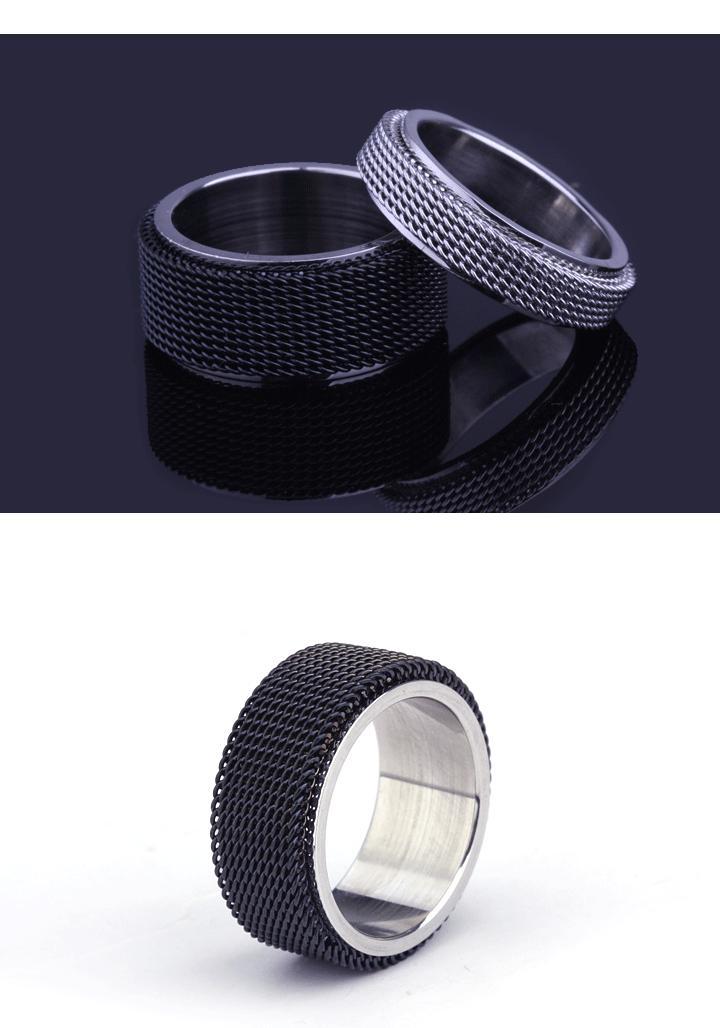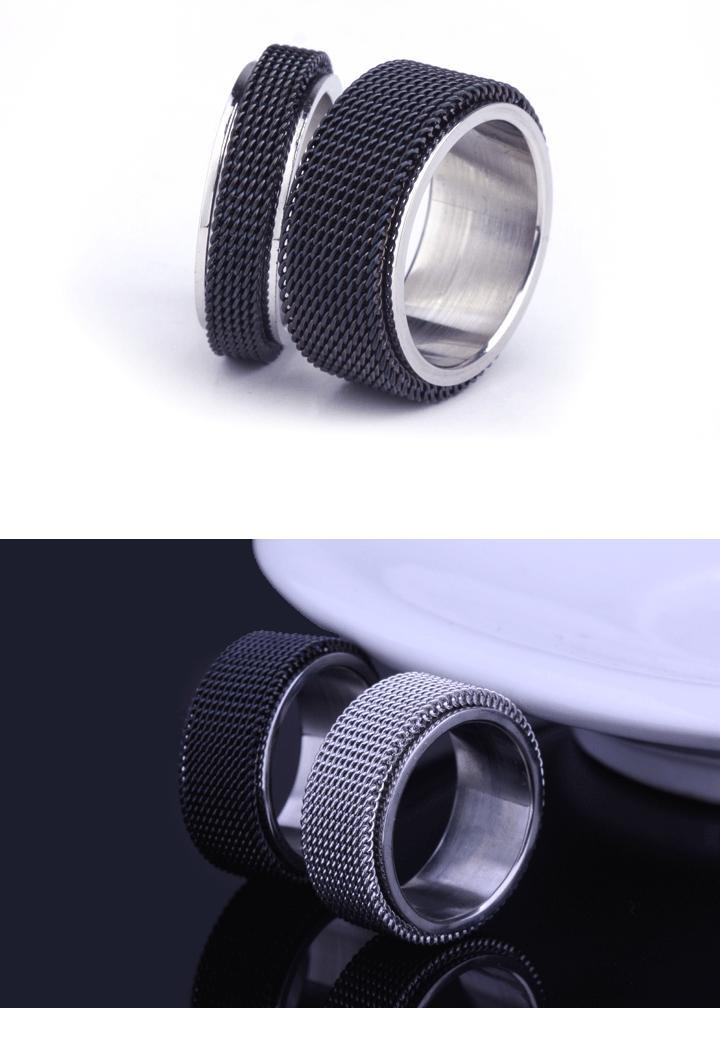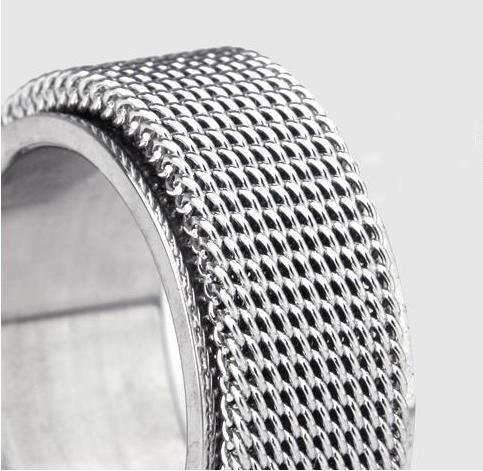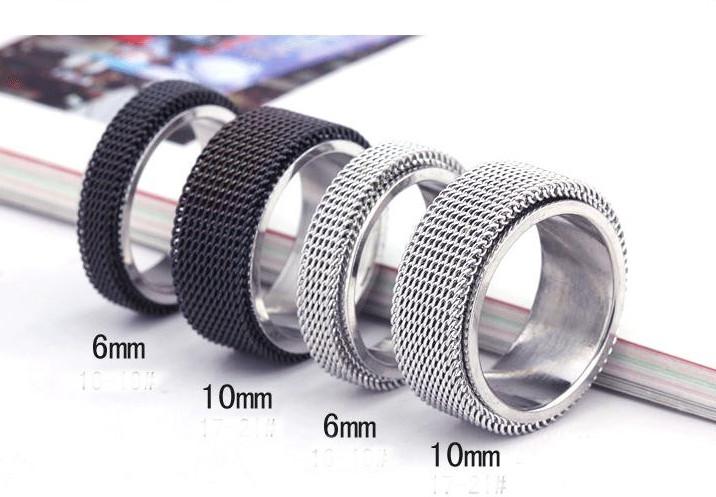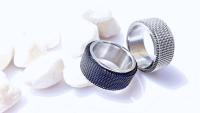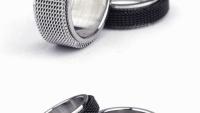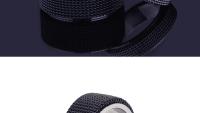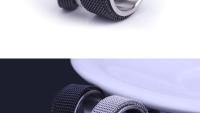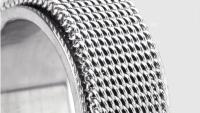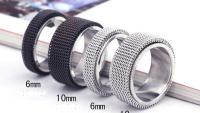 Unisex Mesh Ring in Stainless Steel - Black Mesh or Silver Mesh
Unisex Mesh Ring in Stainless Steel - Black Mesh or Silver Mesh
These rings are SO funky and SO comfortable to wear.  Chrissie C wears the black mesh ring and has worn it daily for a long time to check the durability.
Stainless steel is renowned for its durable properties and this ring certainly withstands the test!
The ring listed is 10mm so a nice wide statement!  Available in a black or silver mesh finish.
If you prefer a thinner style band, do message Chrissie as we work with our designer and can create your own 6mm band in black or silver. (see attached images)
SIZING
Size 7 -  Internal diameter17mmPerimeter53.38mm
Size 8 -  Internal diameter18mmPerimeter56.52mm
Size 9 -  Internal diameter19mmPerimeter59.66mm
Size 10  Internal diameter20mmPerimeter62.80mm