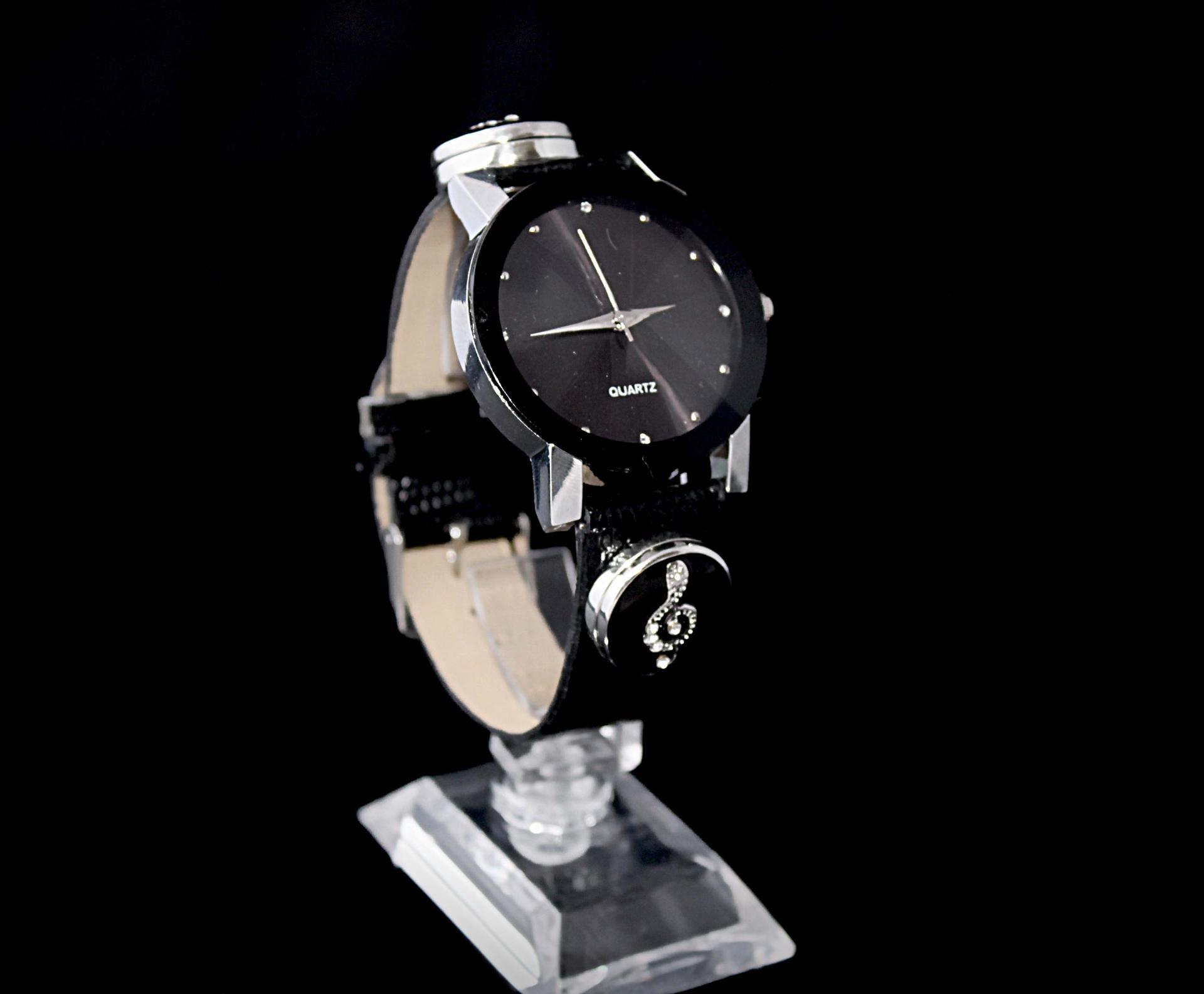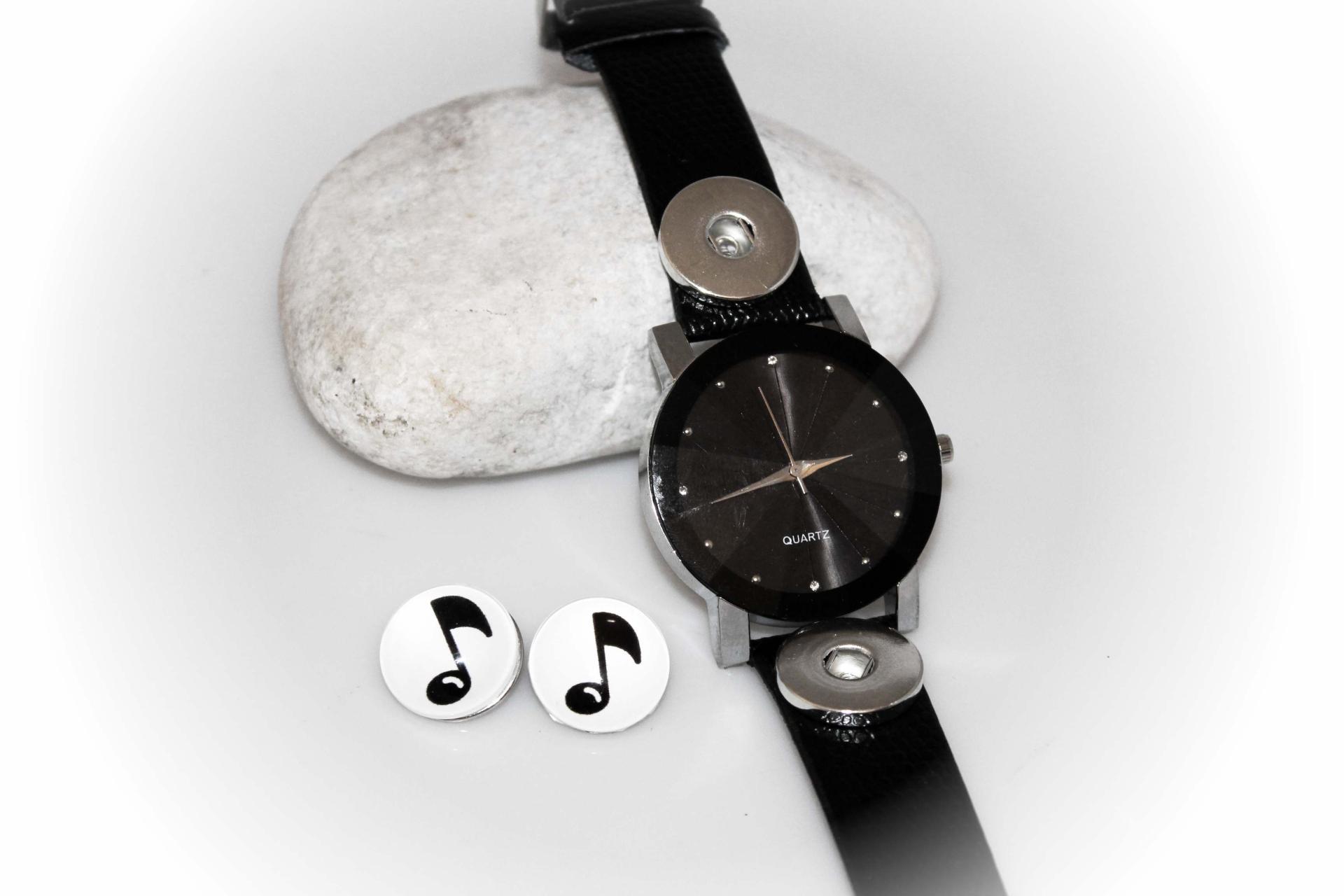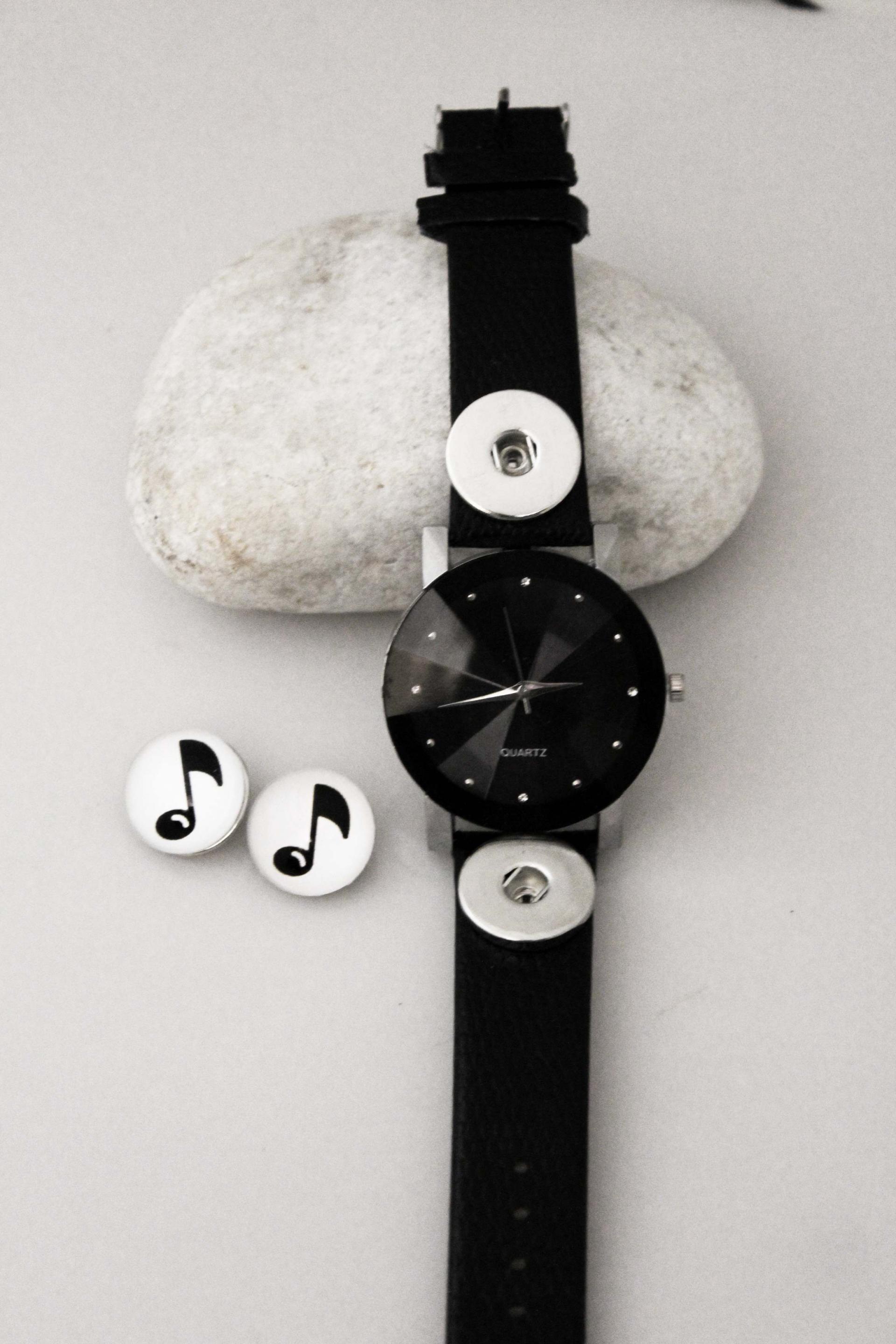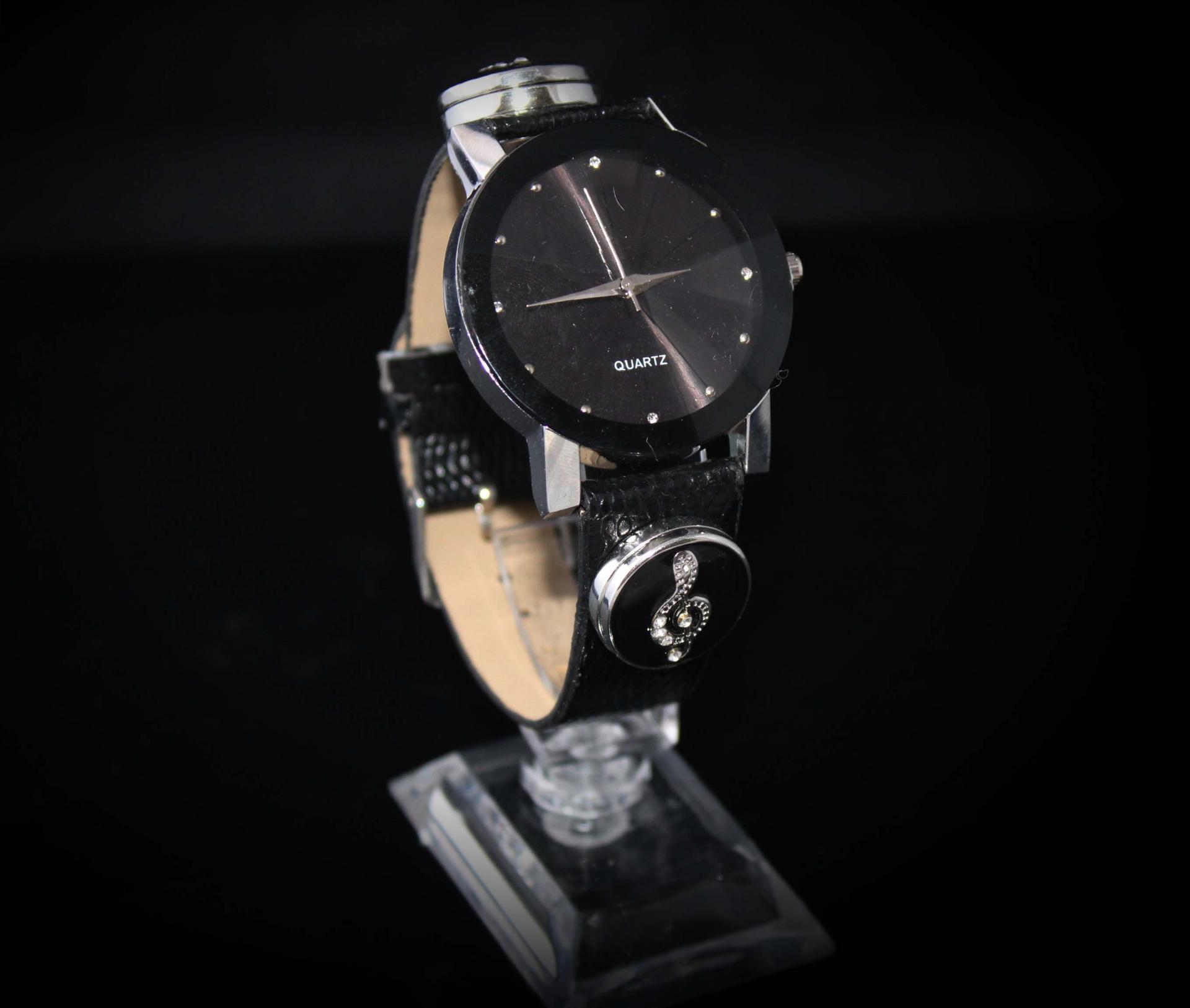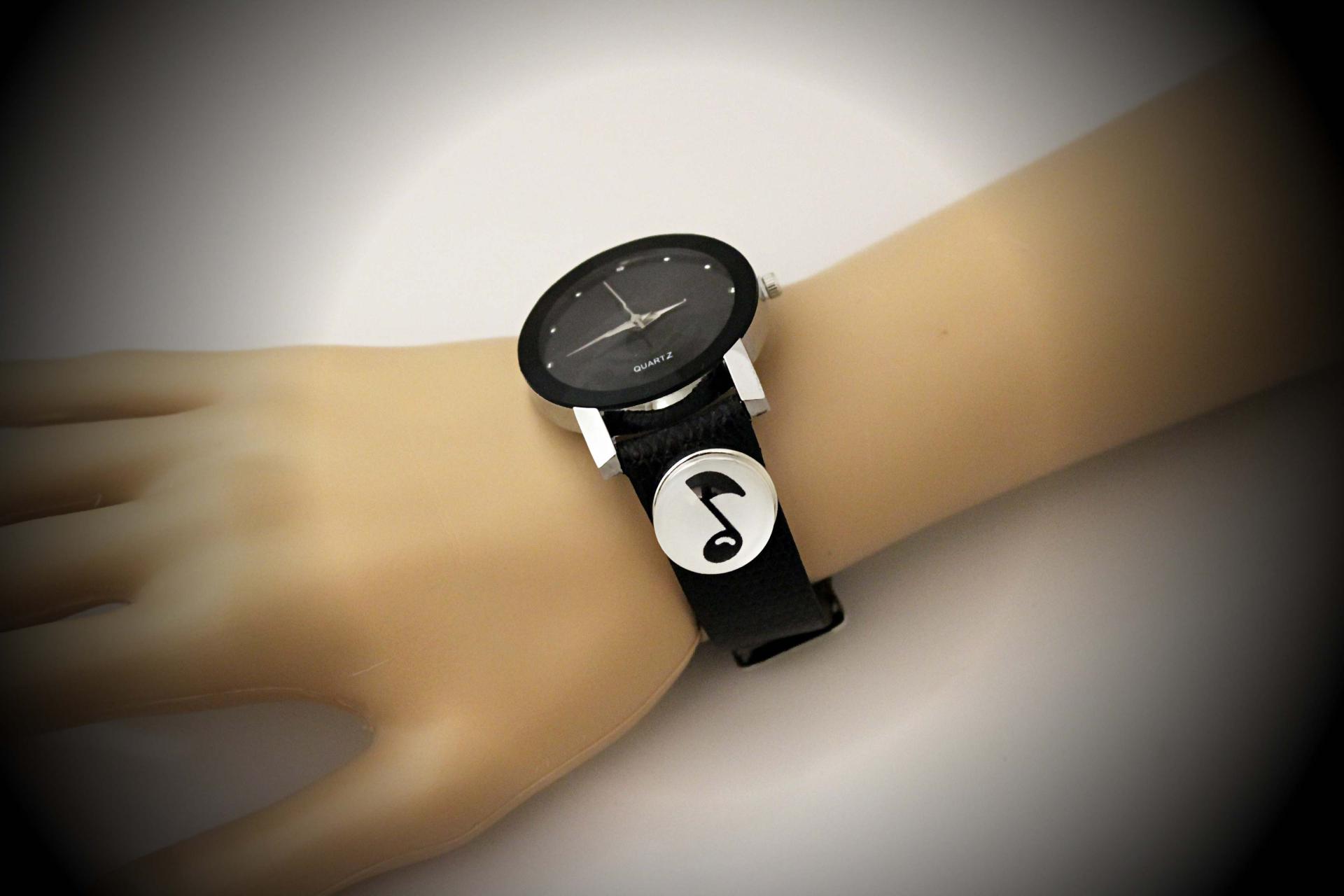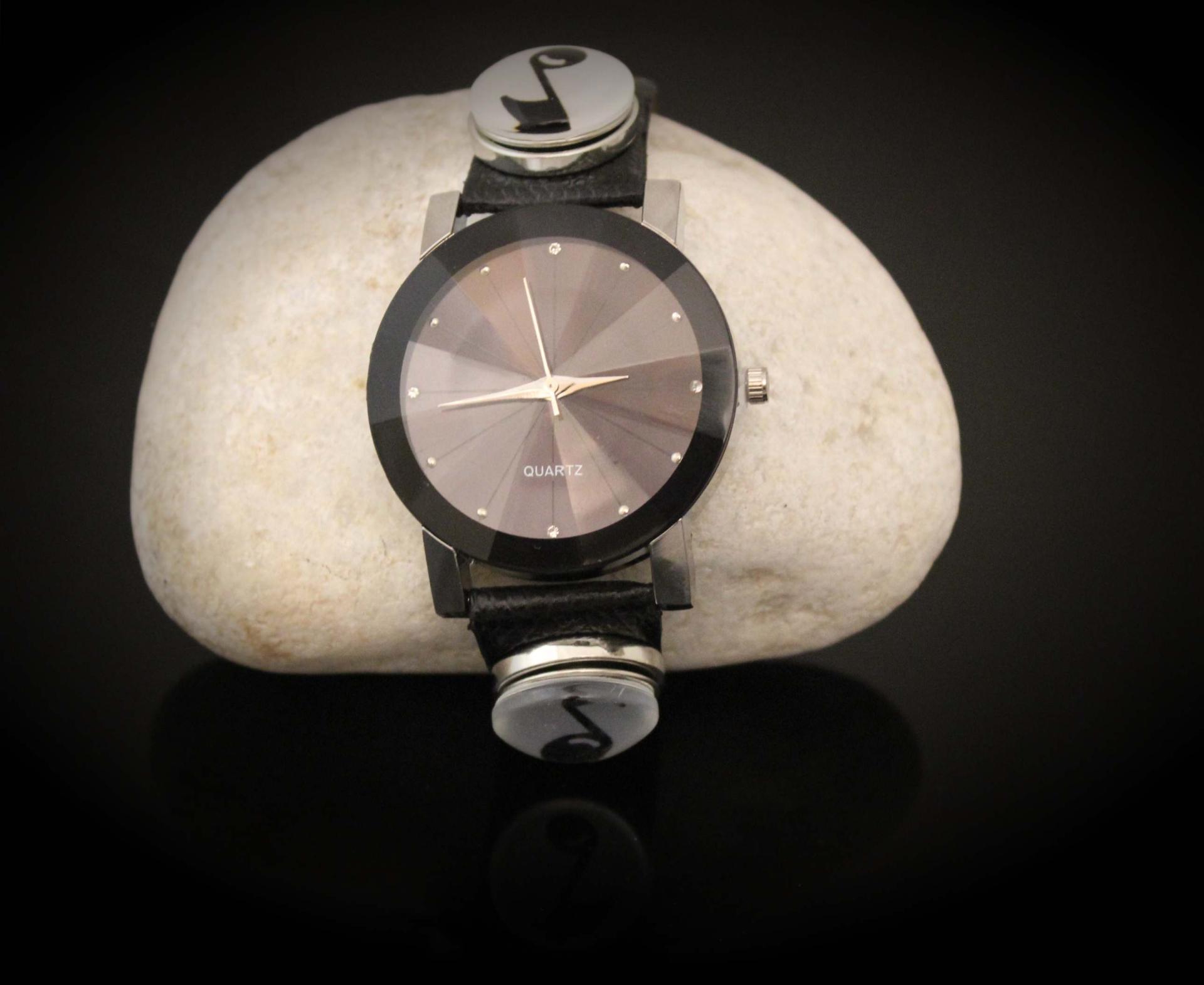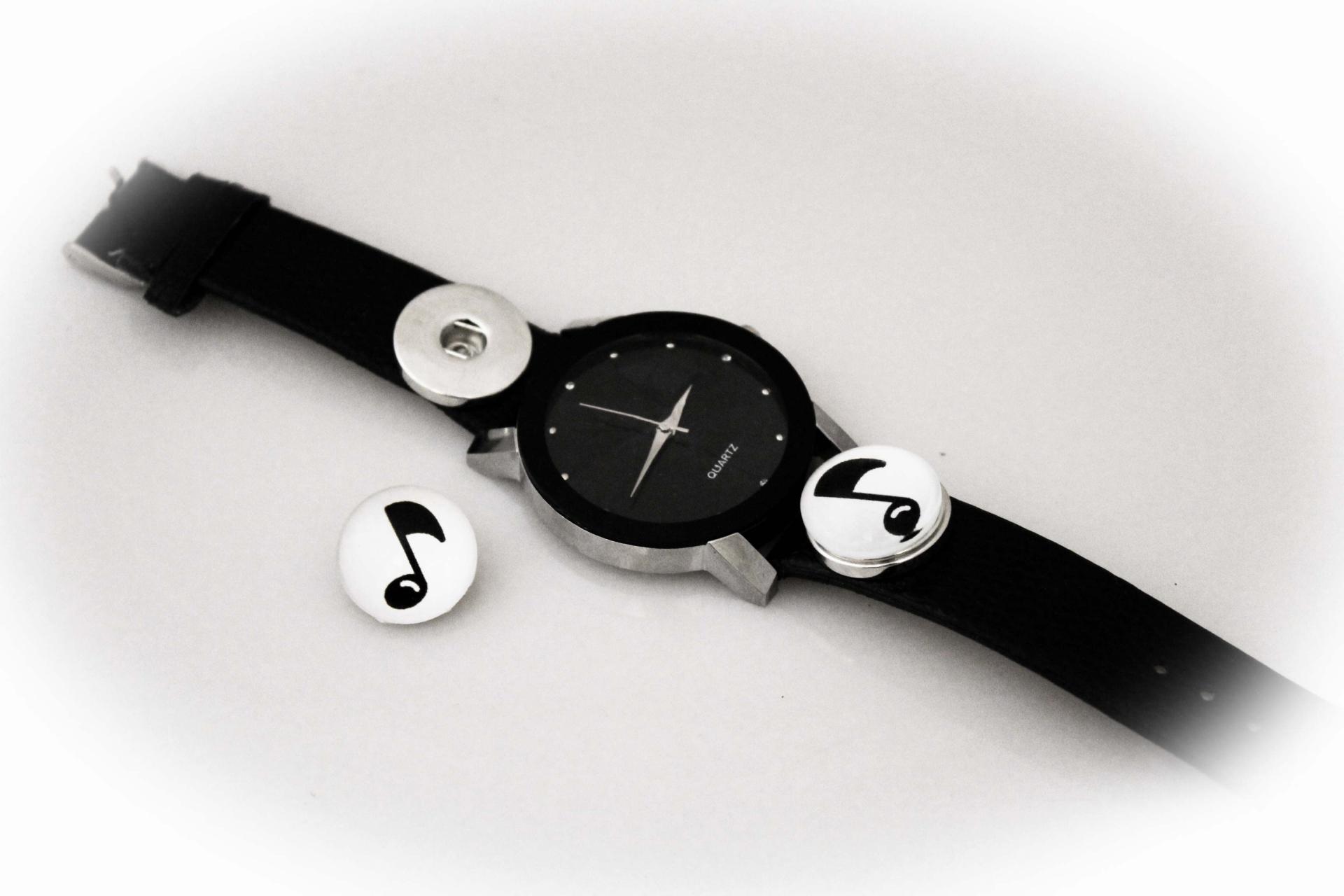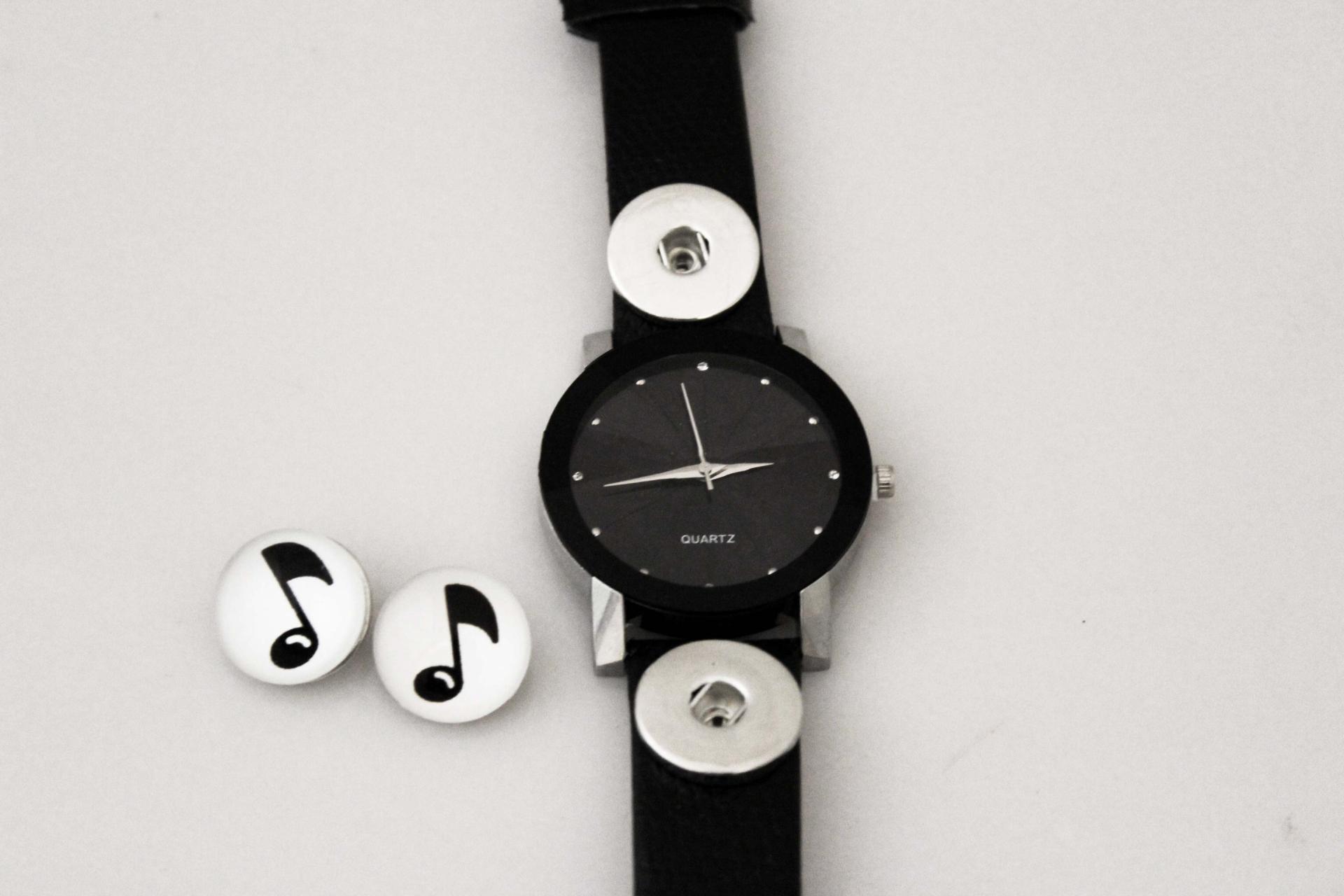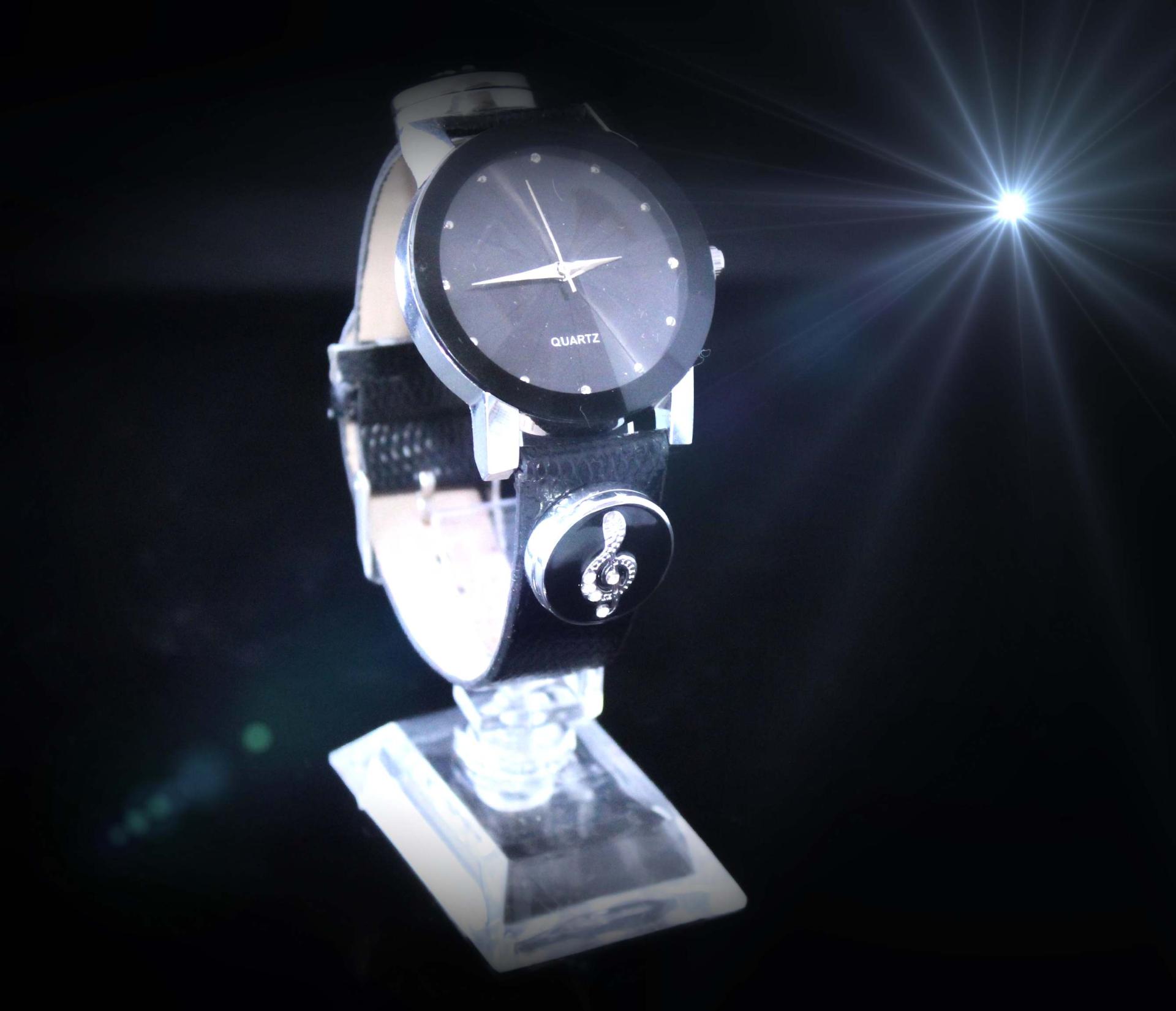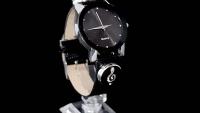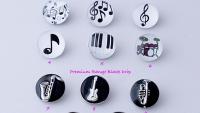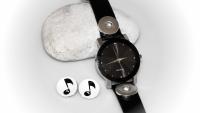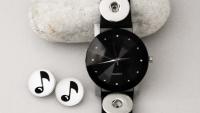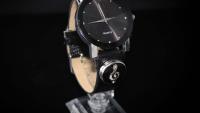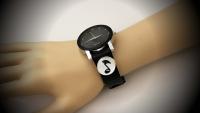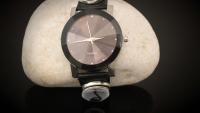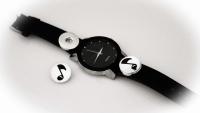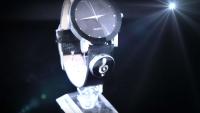 Retro Music Watch With Changeable Music Snap Buttons
Retro Music Watch With Changeable Music Snap Buttons
Funky or what!
This music watch allows you to choose your music themed snap buttons and change your image daily by simply popping the snappers on the watch!
Your Watch is approx 23.5cm total length and features a scratch resistan black mineral glass face with quartz movement.  The back casing is stainless steel. 
Featured either side of the watch face are 2 poppers and you can interchange your stud poppers around!
Choose from our range of poppers.  Your watch will come with 2 poppers of your choice!
You can choose to add to your order, additional sets  thus being able to change your image around!  (Please leave a note with your order to advise your style choices if you are ordering 4 popper studs)
Styles 1 - 6 are a glass Cabochon style and Styles 7 - 11 are our "Premium Range" of round black drip style music themes.
Great watch for any muisc loving person!
Watch Case Diameter: 40mm