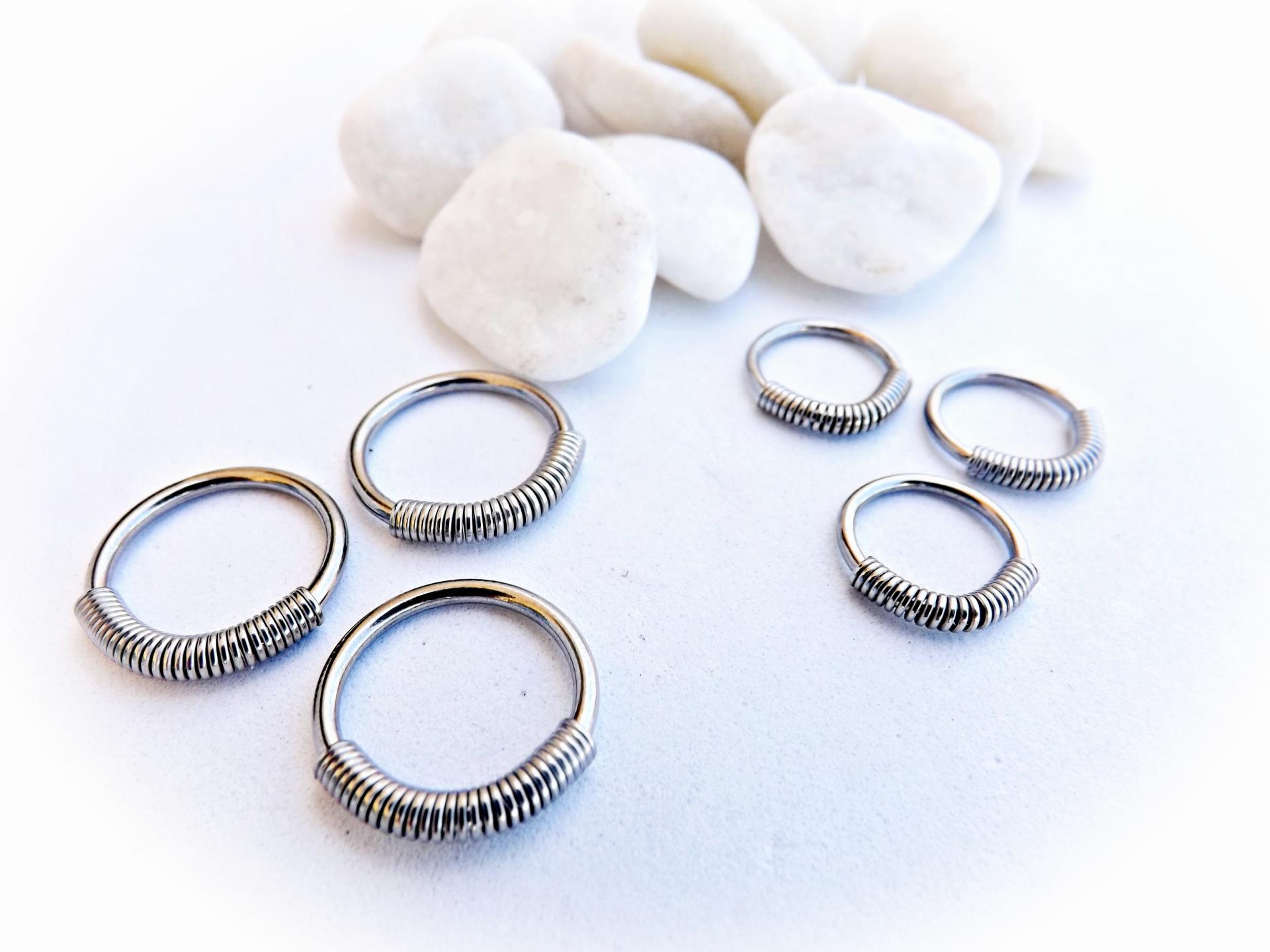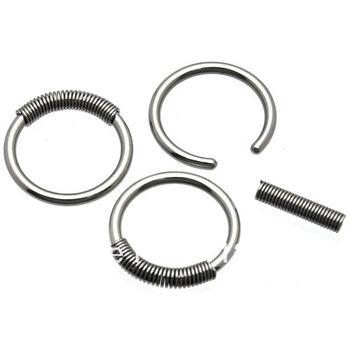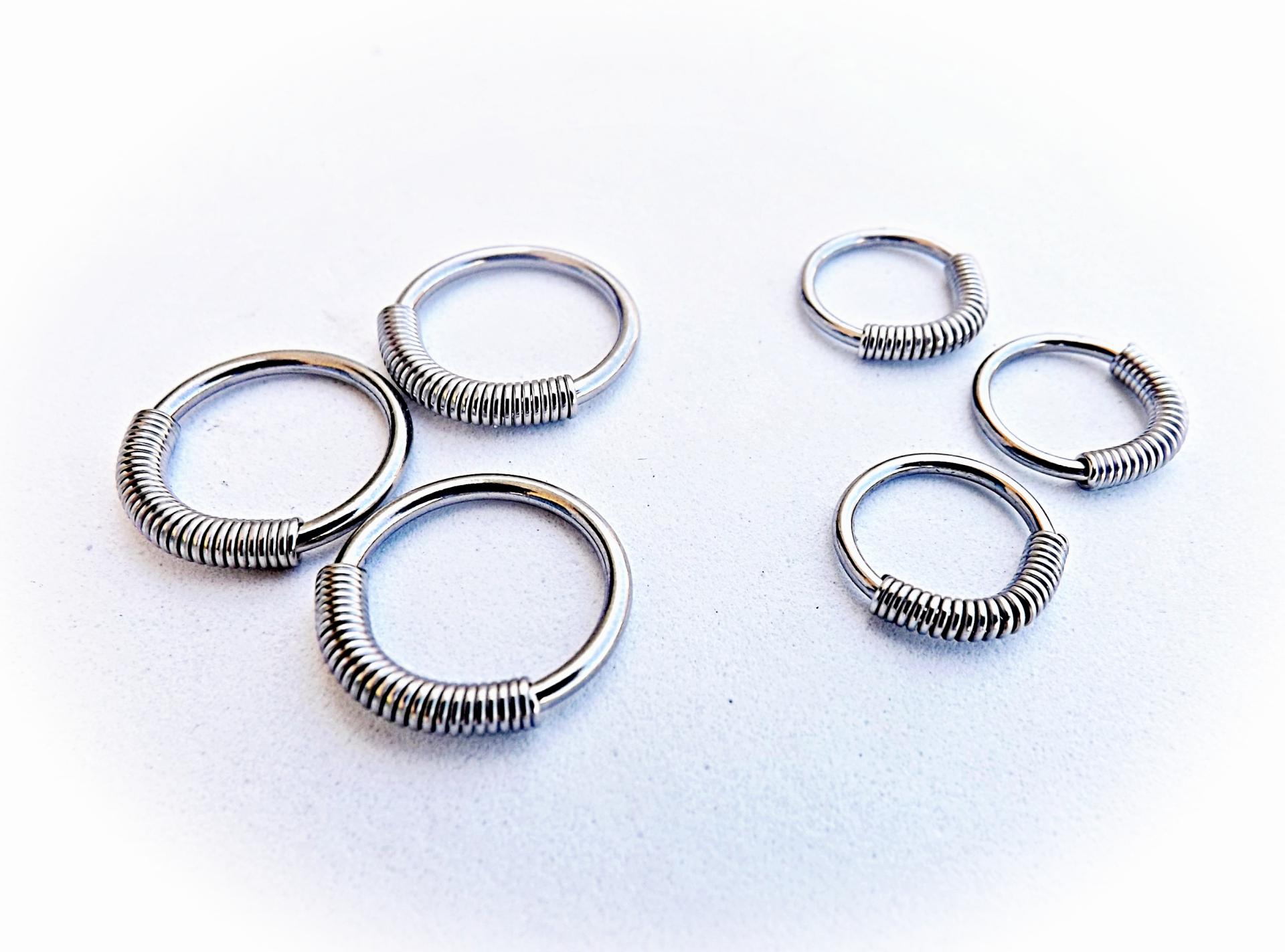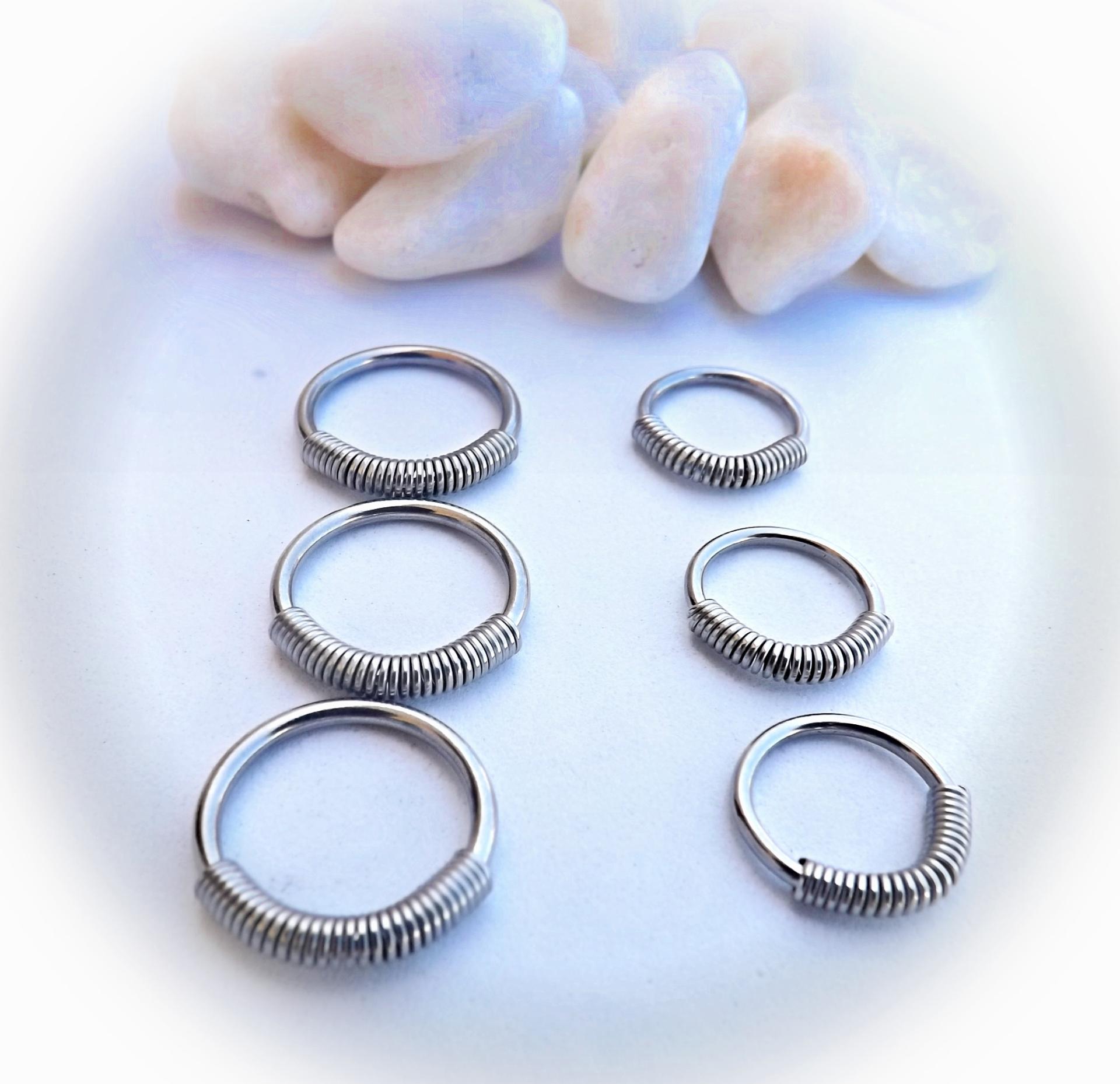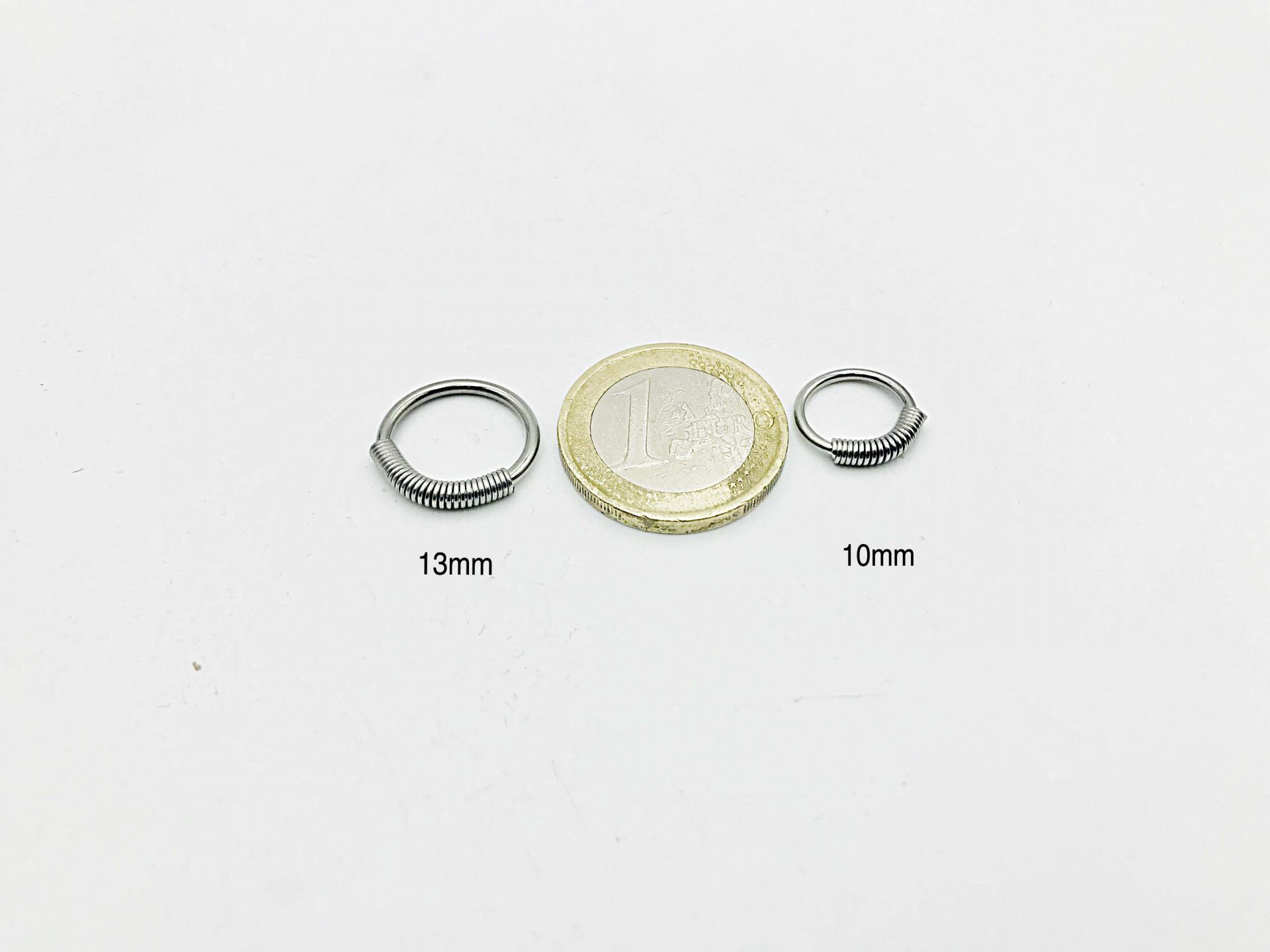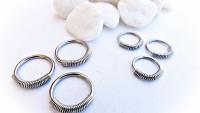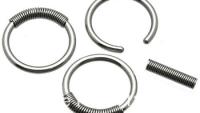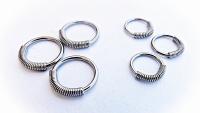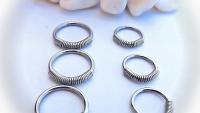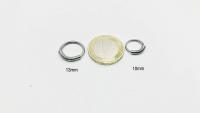 Steel Spring Wire Captive Ring BCR Body Piercing Jewellery - Choose Size
Steel Spring Wire Captive Ring  BCR Body Piercing Jewellery
Stainless Steel BCR ring available in 2 sizes
16G (1.2mm)  x 10mm or 14G (1.6mm) x 13mm
- Steel Spring Wire Captive Ring
- Surgical Stainless Steel
This is a funky design body jewellery (body jewelry for our USA visitors!) ring that looks fab in any body piericing and also looks really cool in a normal lobe piercing.
We use a quality company for the supply of our body jewellery and have certificates to show the quality of the 316L Grade surgical steel .  We always say in life "You get what you pay for" - What a true motto!
Please note this listing is for one BCR, but i have created an option to buy 2 pieces thus saving on the item cost and shipping!
---
What Our Customers Think: