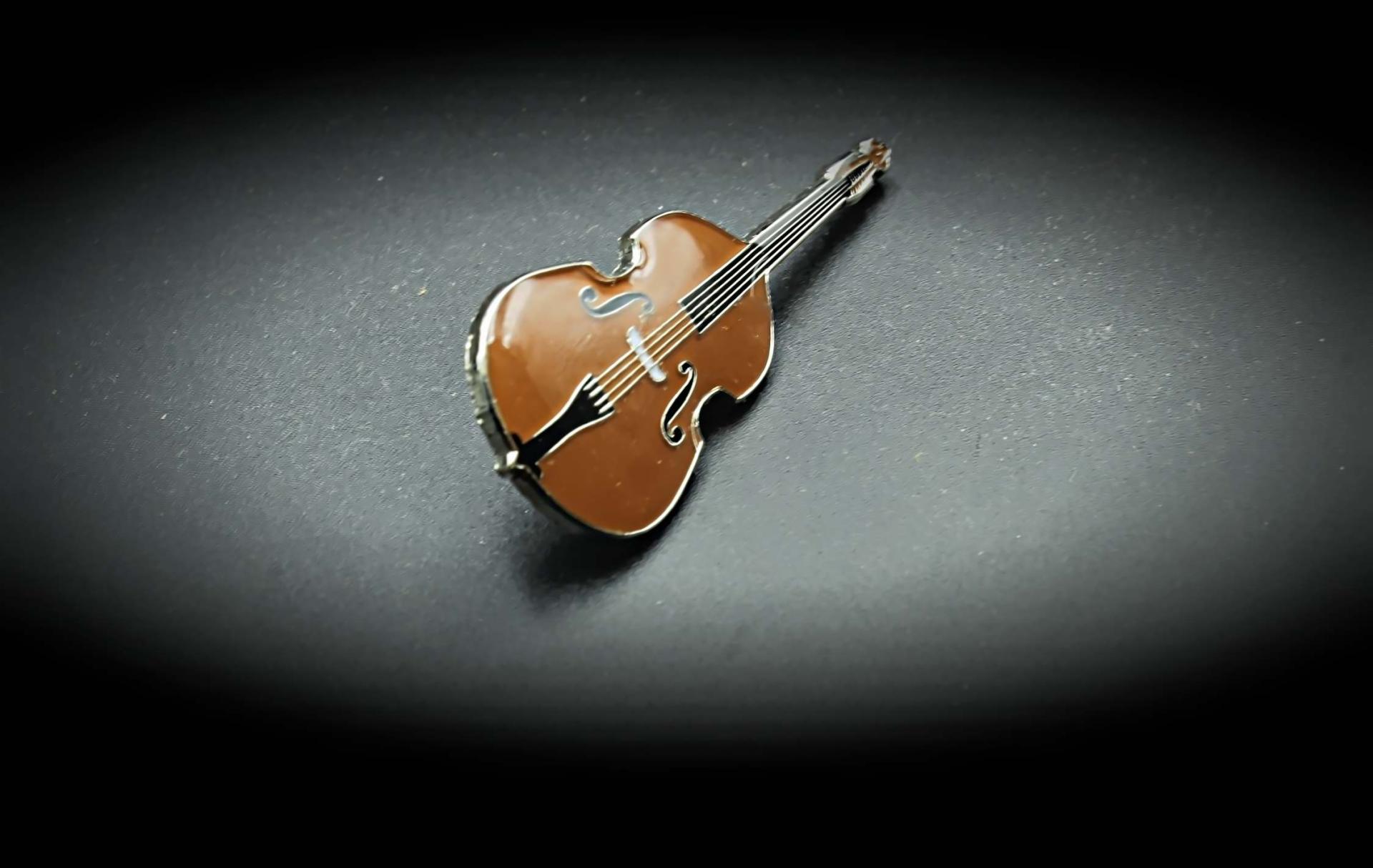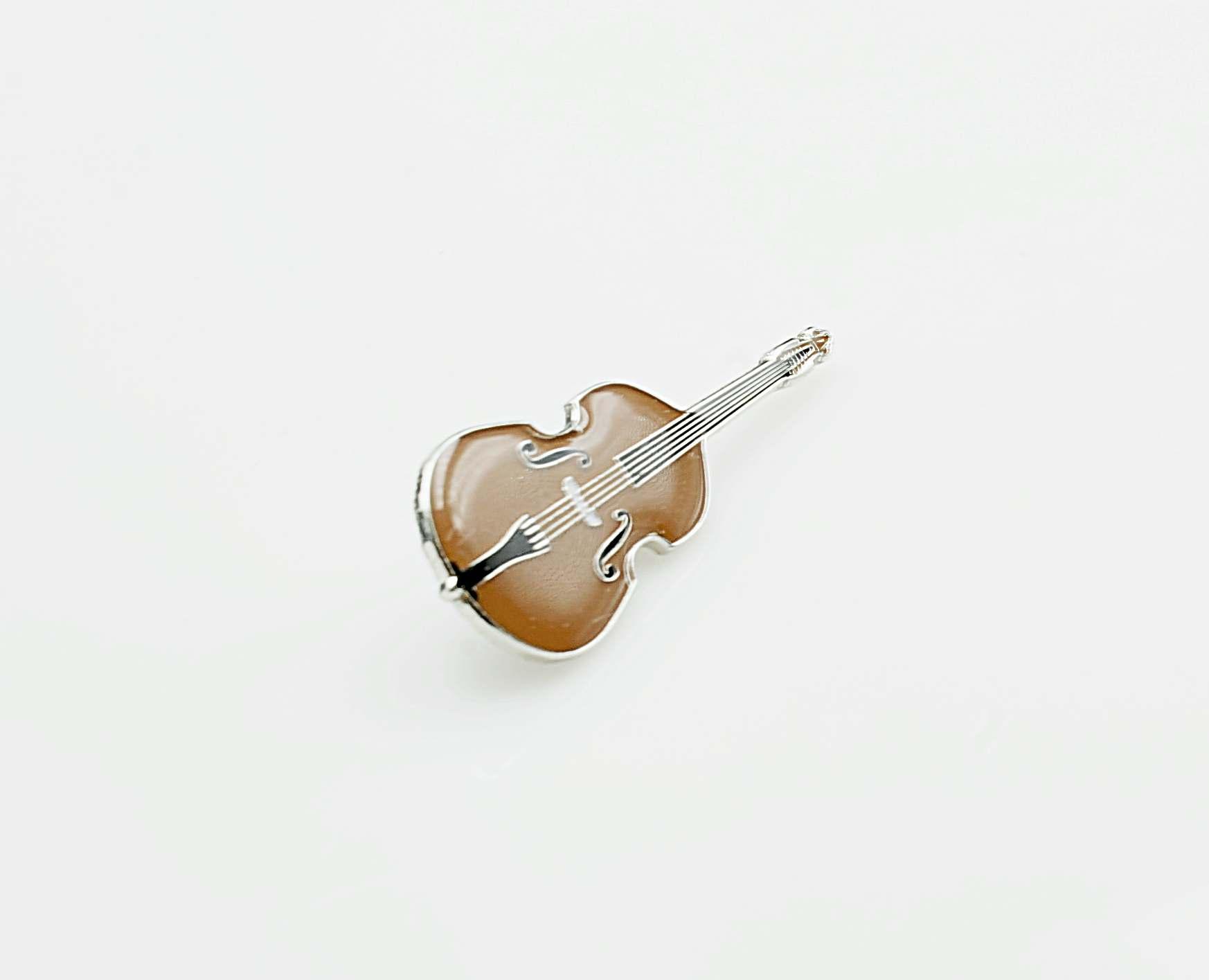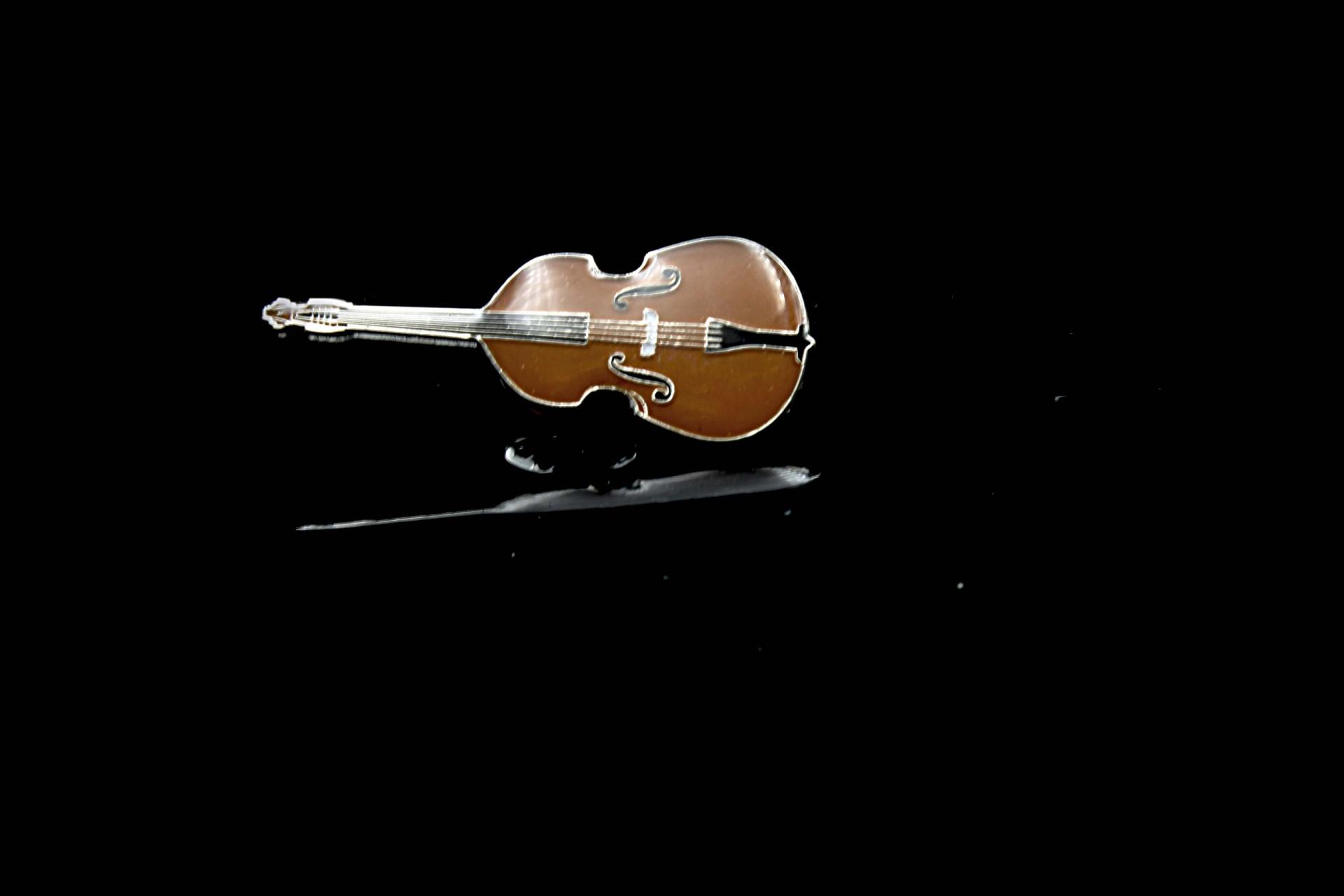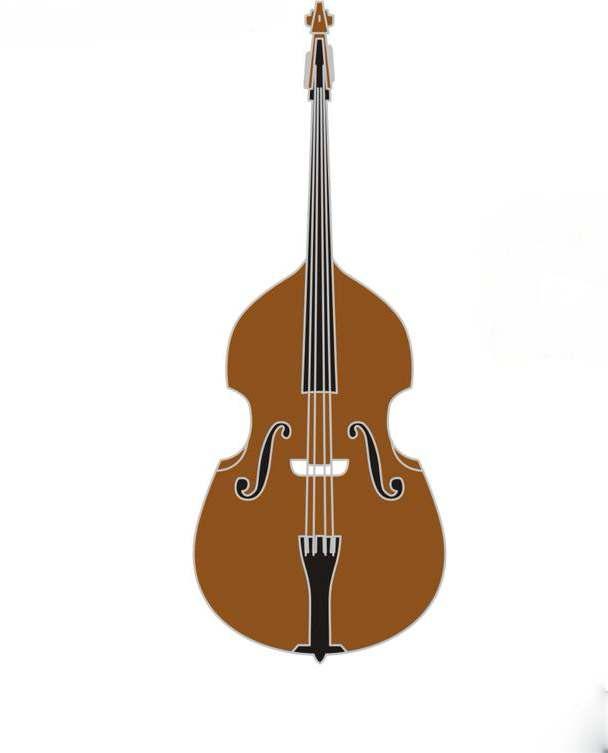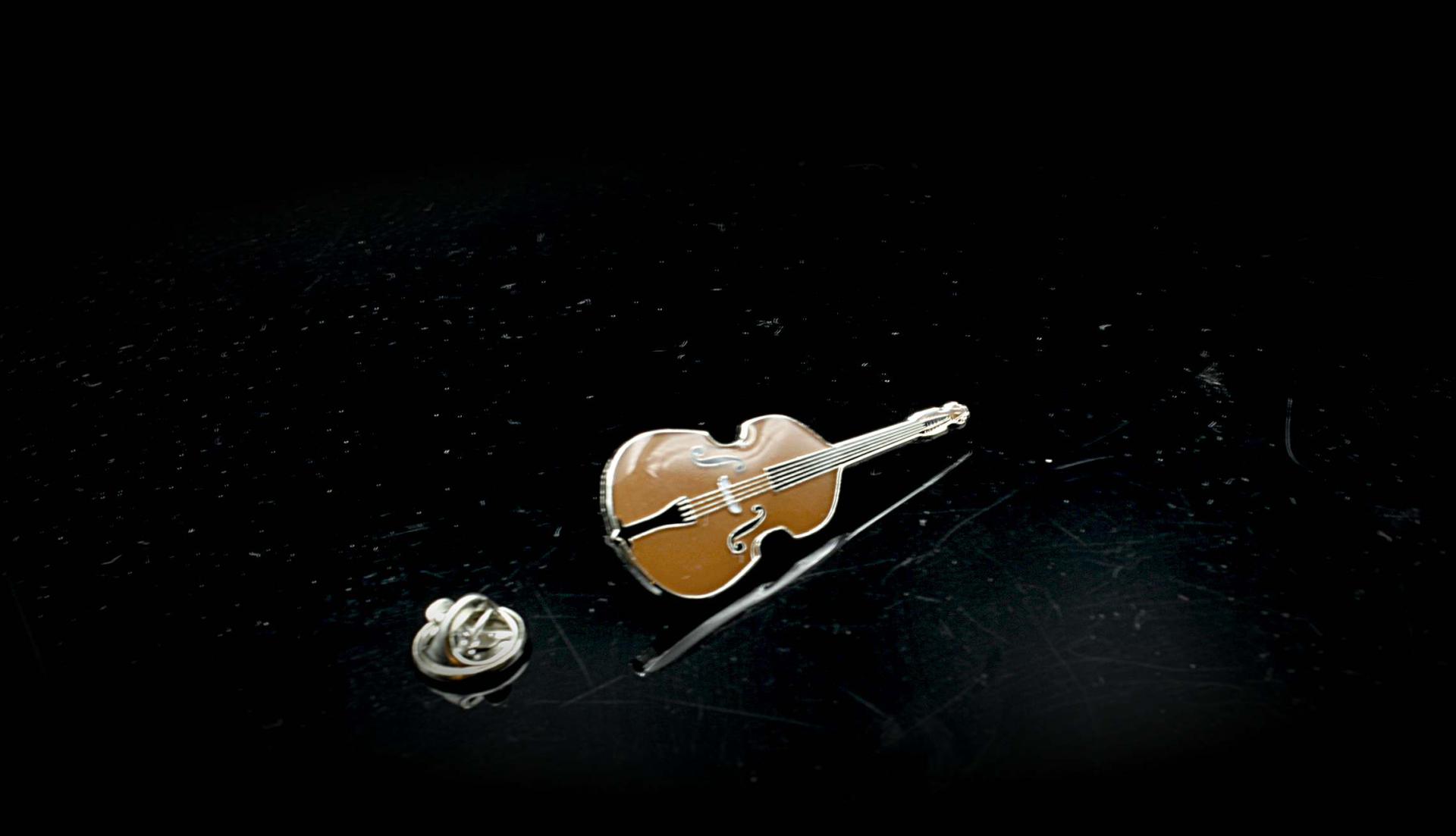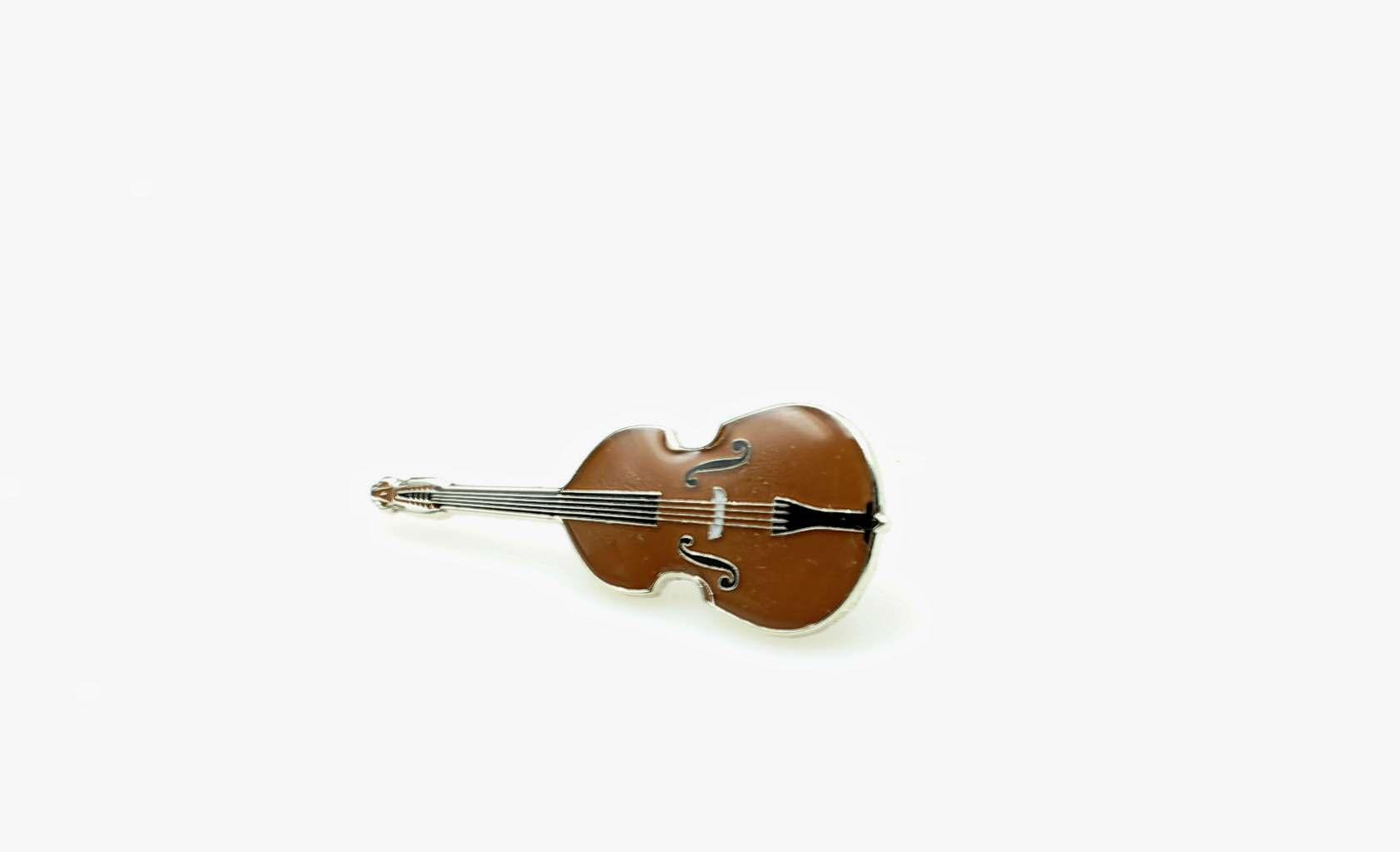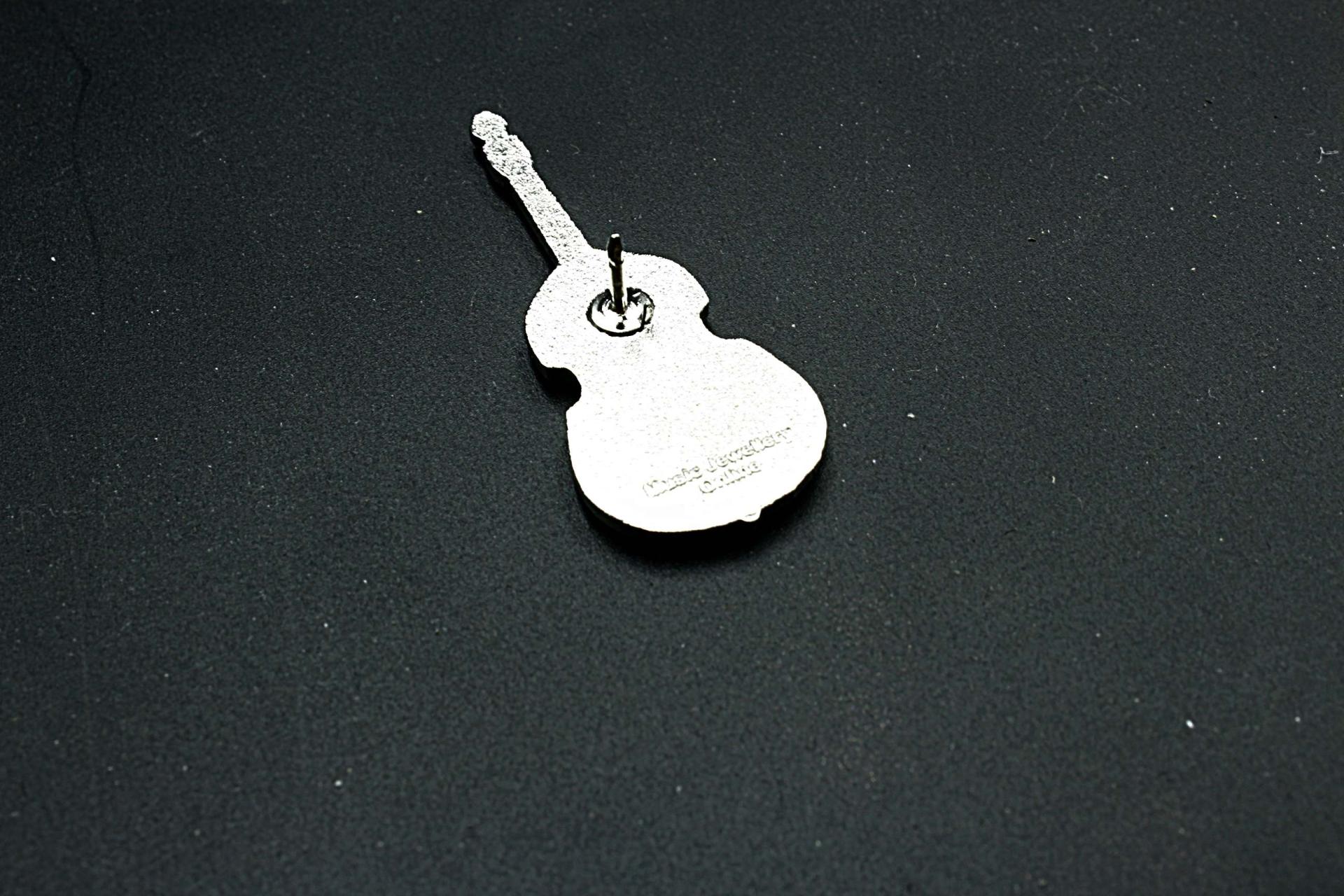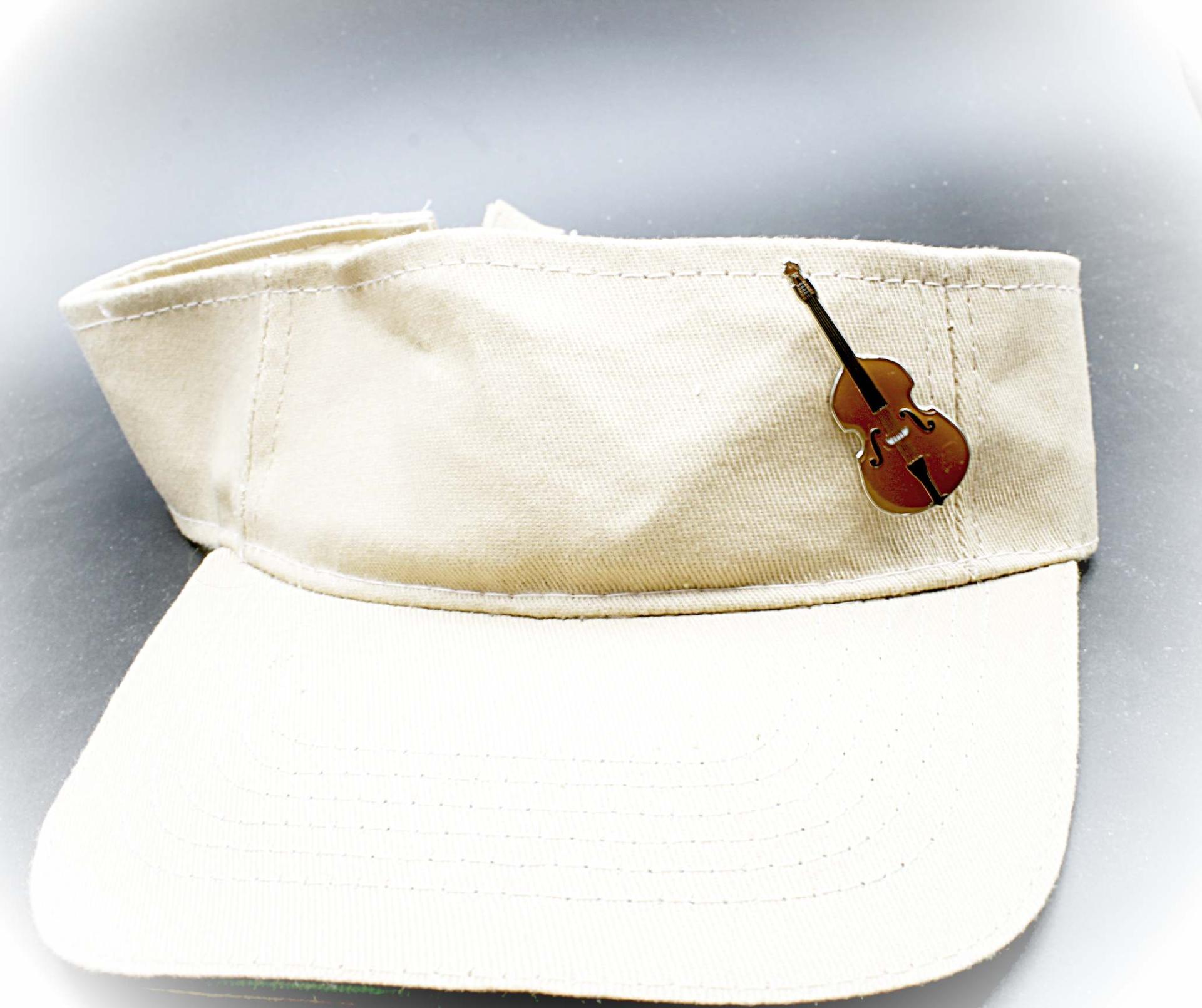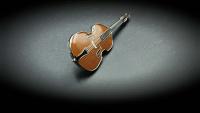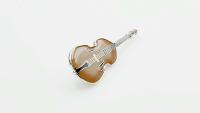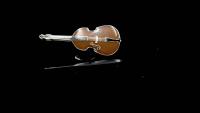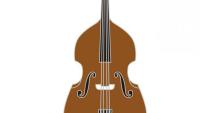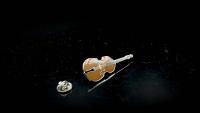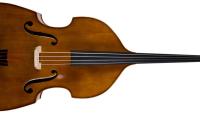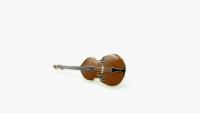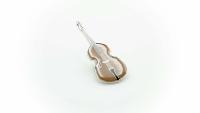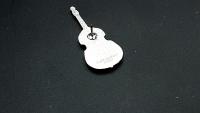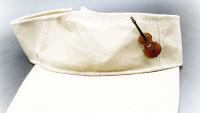 Double Bass (Contrabass) Pin Badge
Double Bass (Contrabass) Pin Badge
Musician Chrissie C has designed our double bass pin badge with intricate detail.
The double bass is also referred to as the "upright bass", contrabass, string bass, bull fiddle or bass fiddle and  is the largest and lowest-pitched bowed string instrument in the modern symphony orchestra. 2.   
The origin of the name of the double bass stems from the fact that its initial function was to double the bass line of large ensembles.
The double bass is used widely in jazz, blues, rockabilly and other genres outside of classical music.
Our Double bass guitar pin badge stands at 4.5cm x 2cm and has a lucent brown finish which has a great sheen.  We have crafted this pin in a brass and soft enamel to create this authentic looking upright bass. You will see in the images, our pin badge in its design stages!
You will see "Music Jewellery Online" is etched on the reverse of your pin so you know it is exclusive to us and a unique pin badge from Chrissie C.