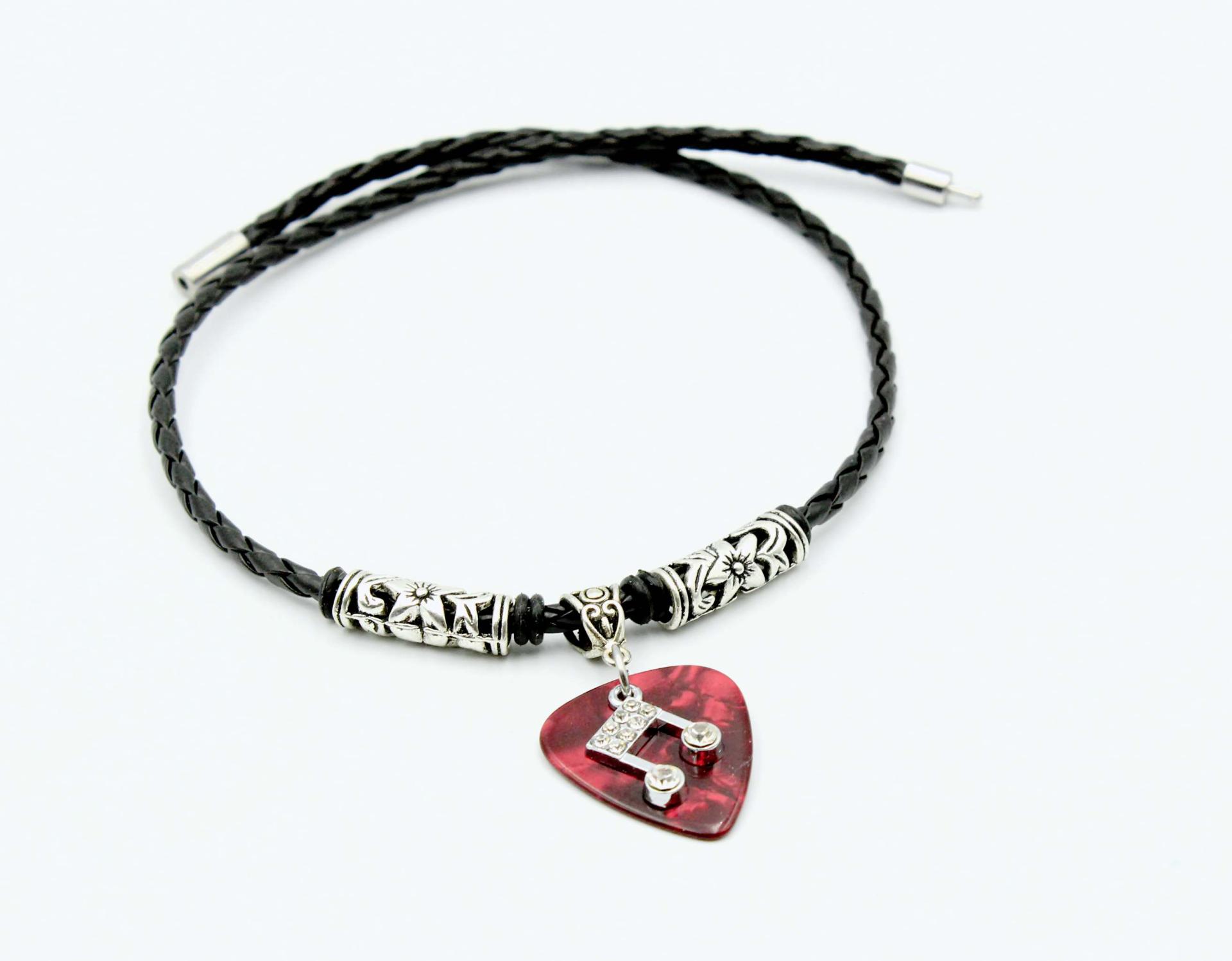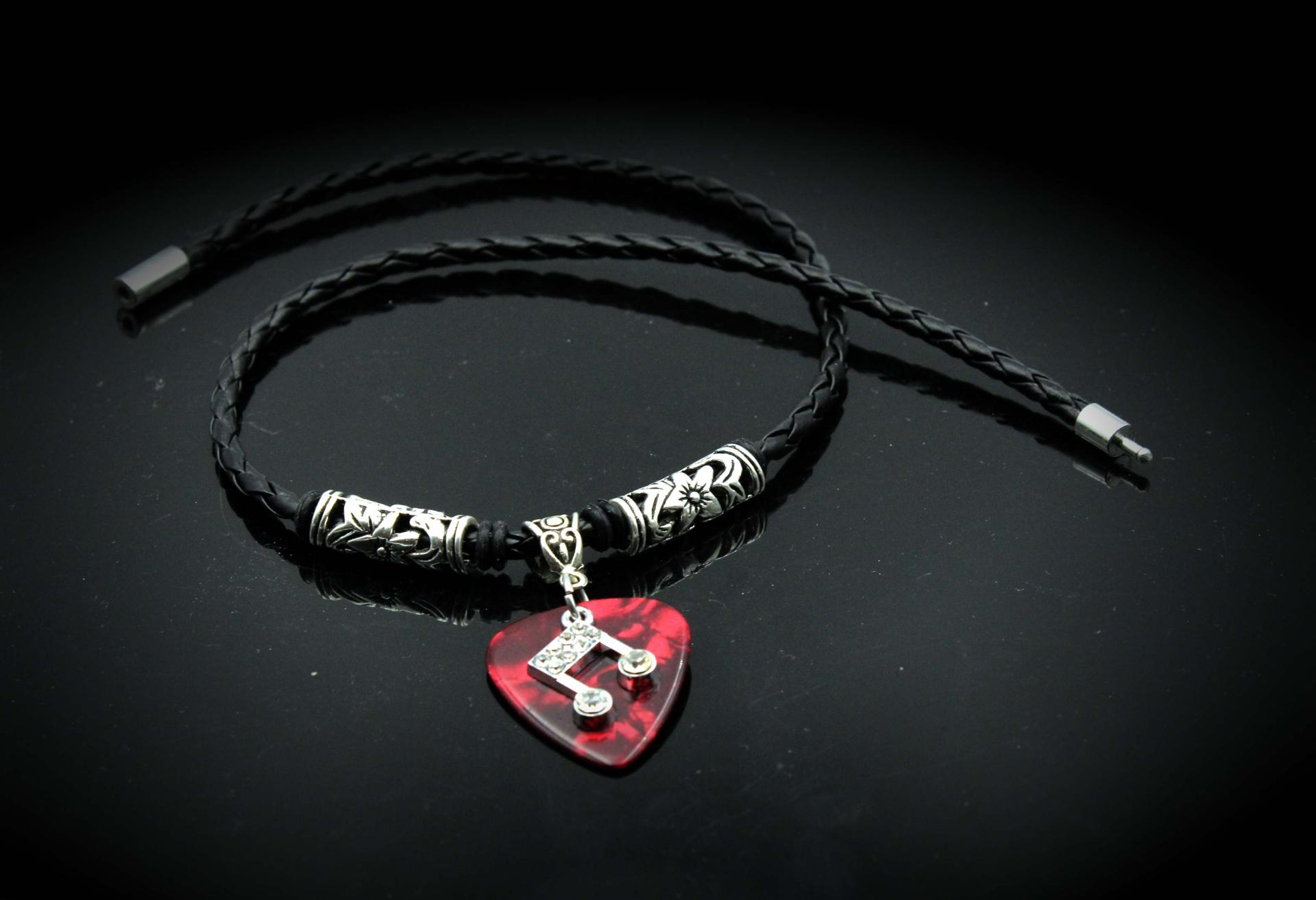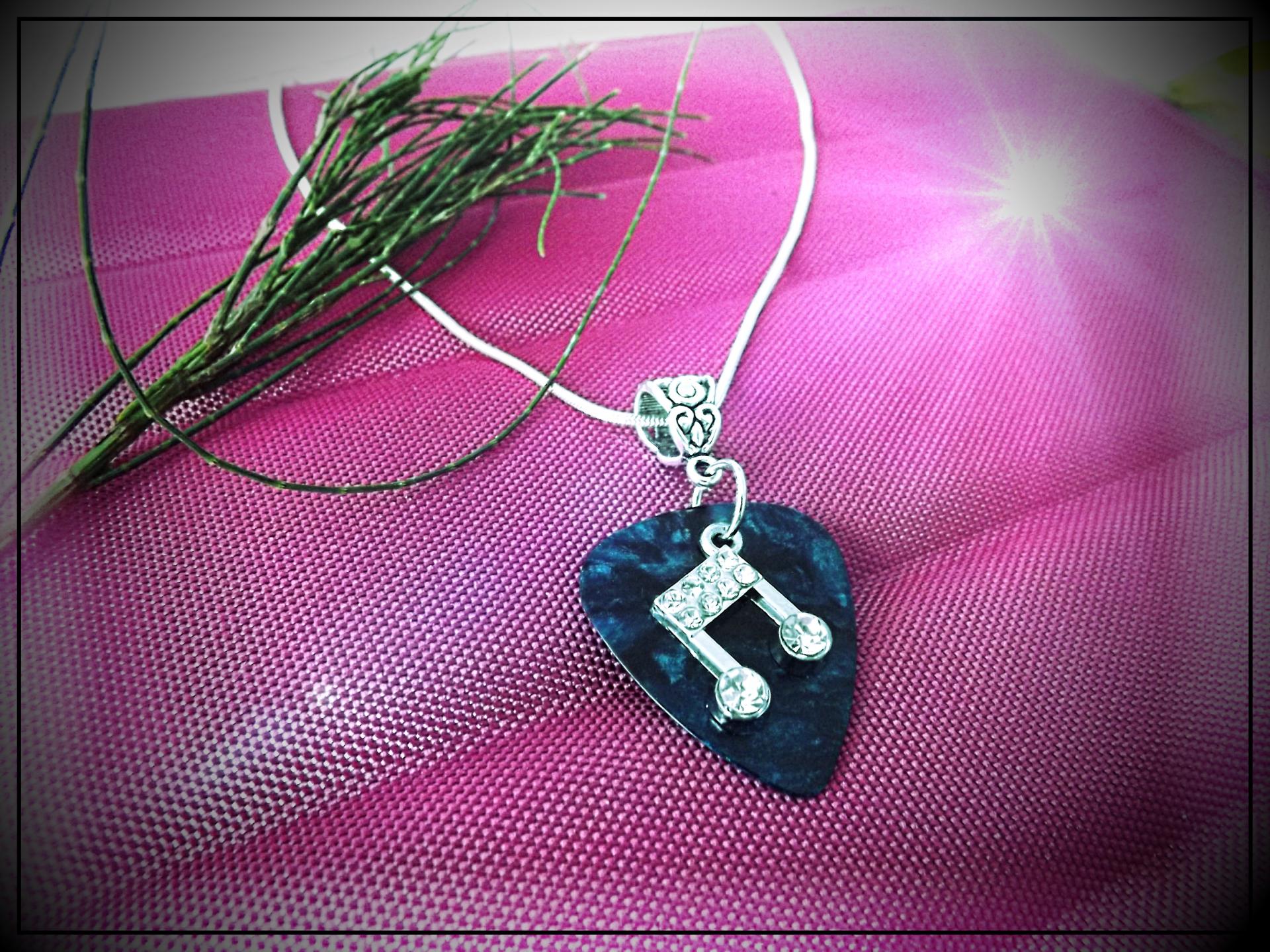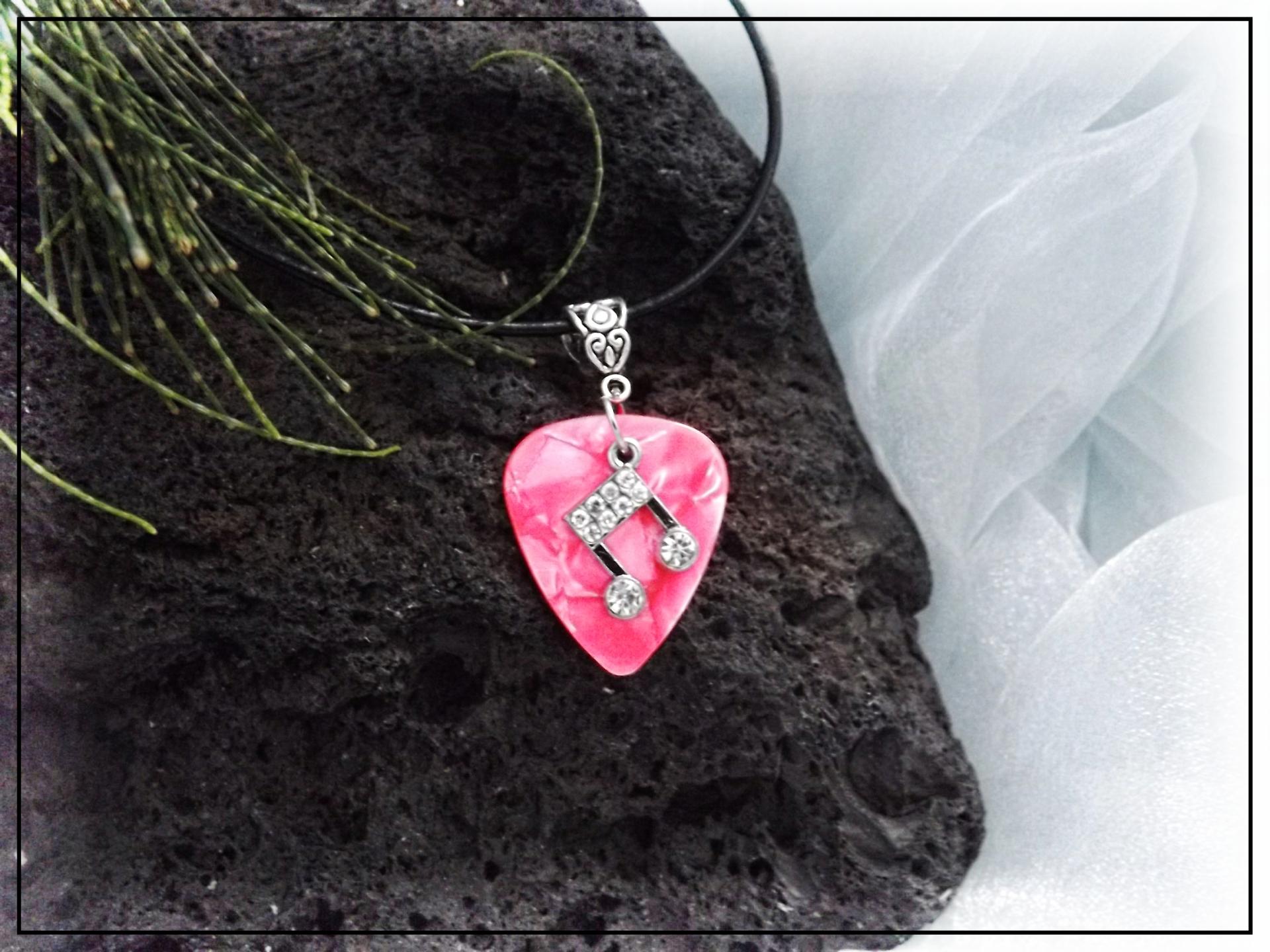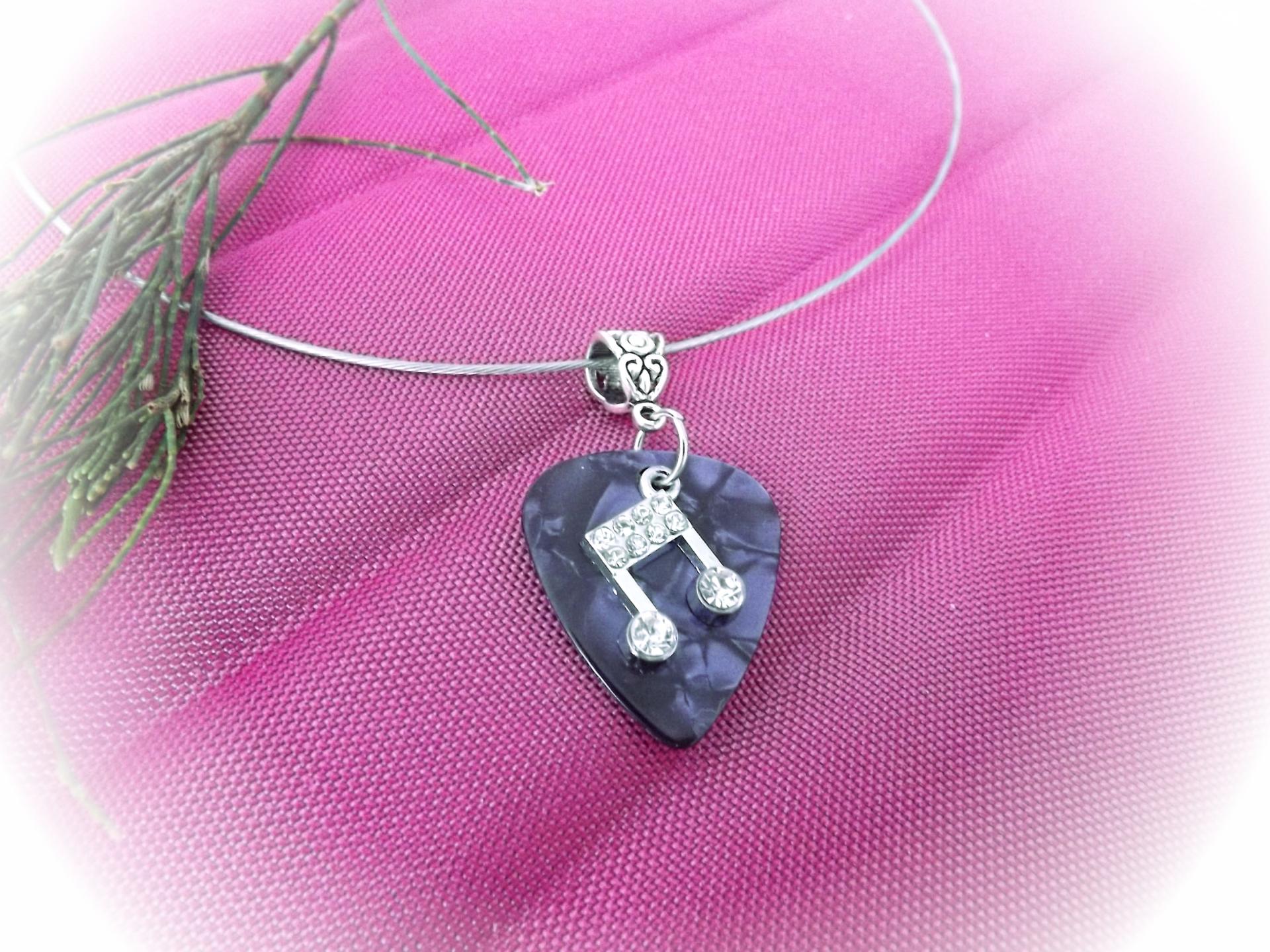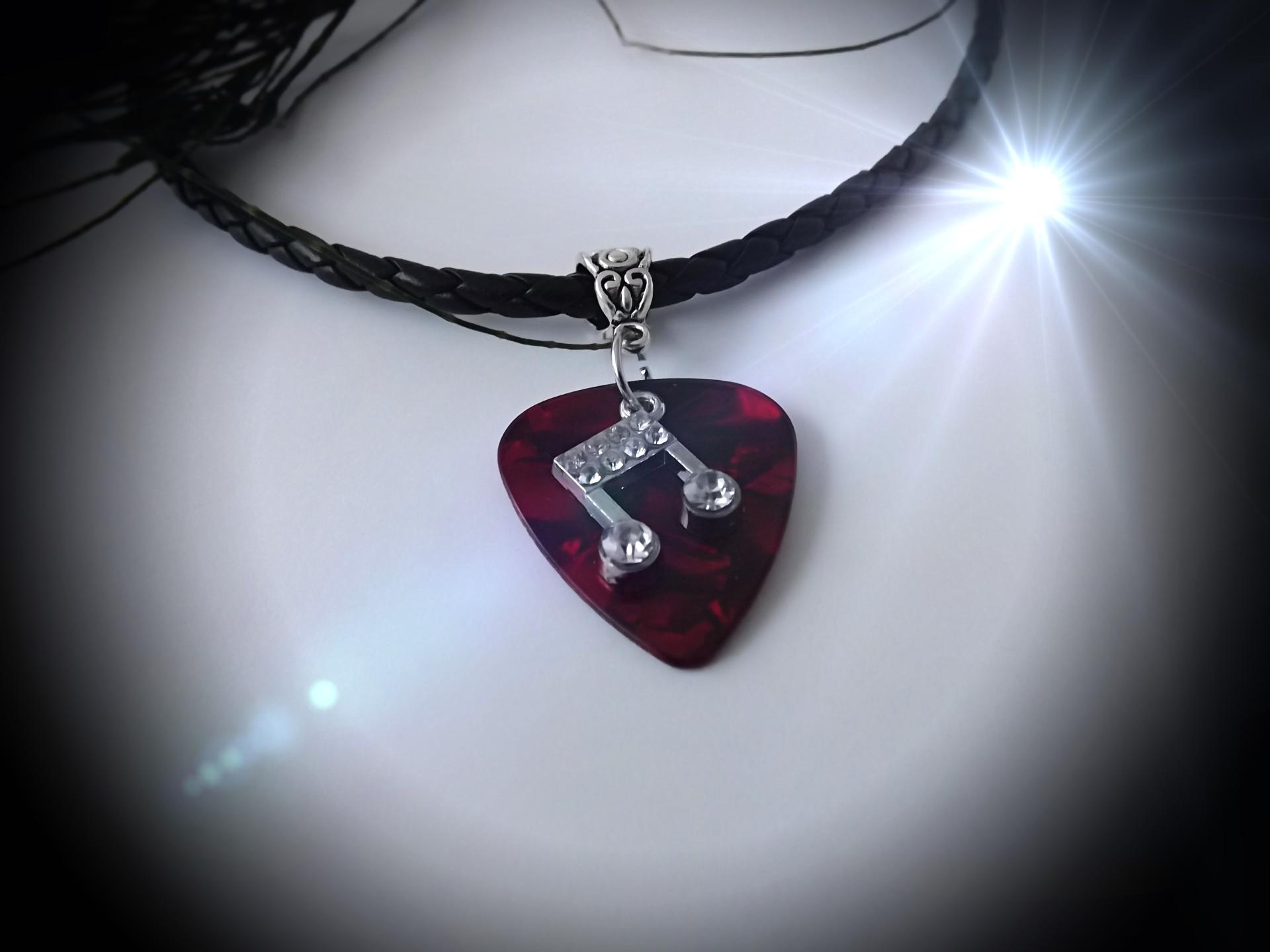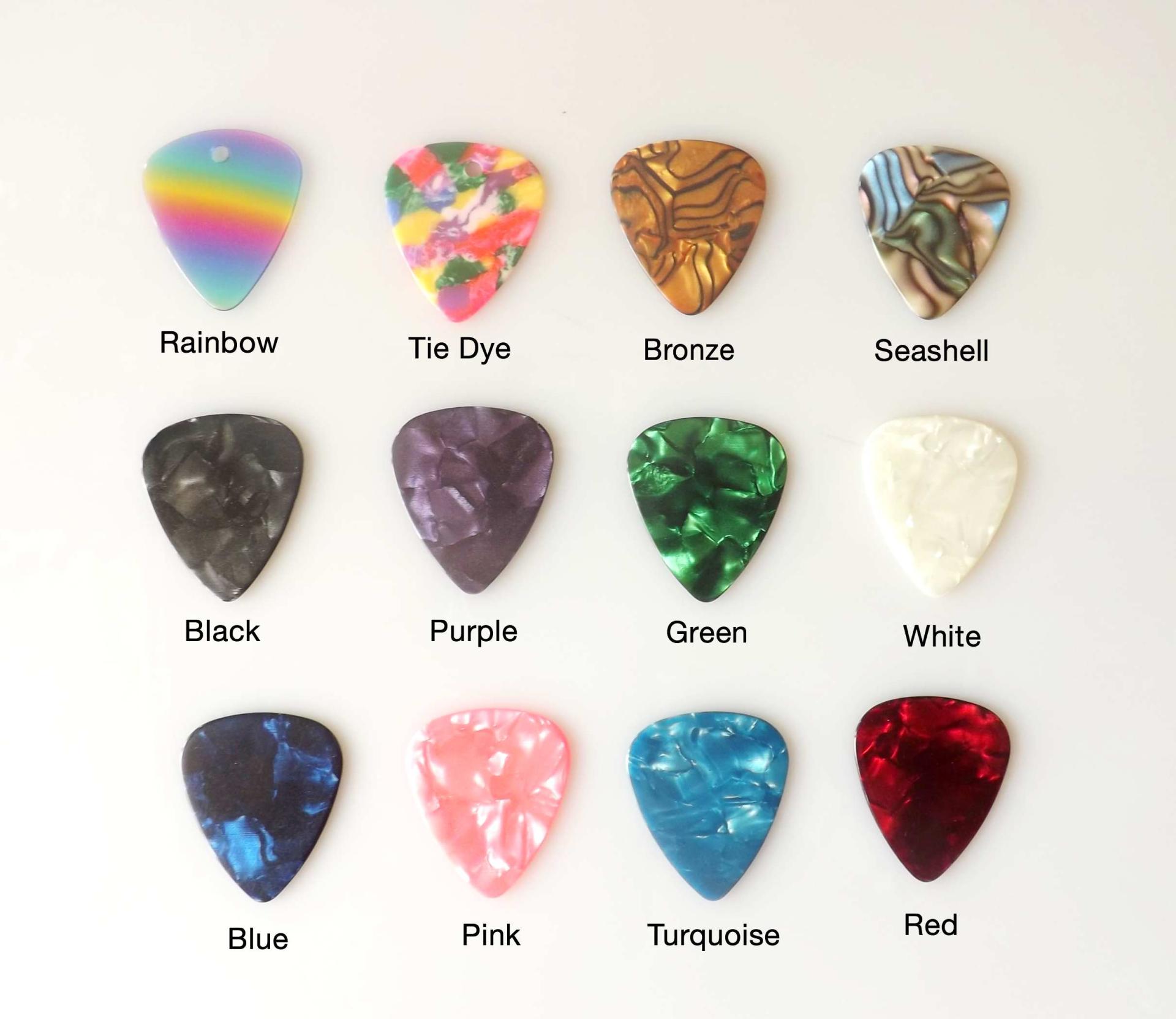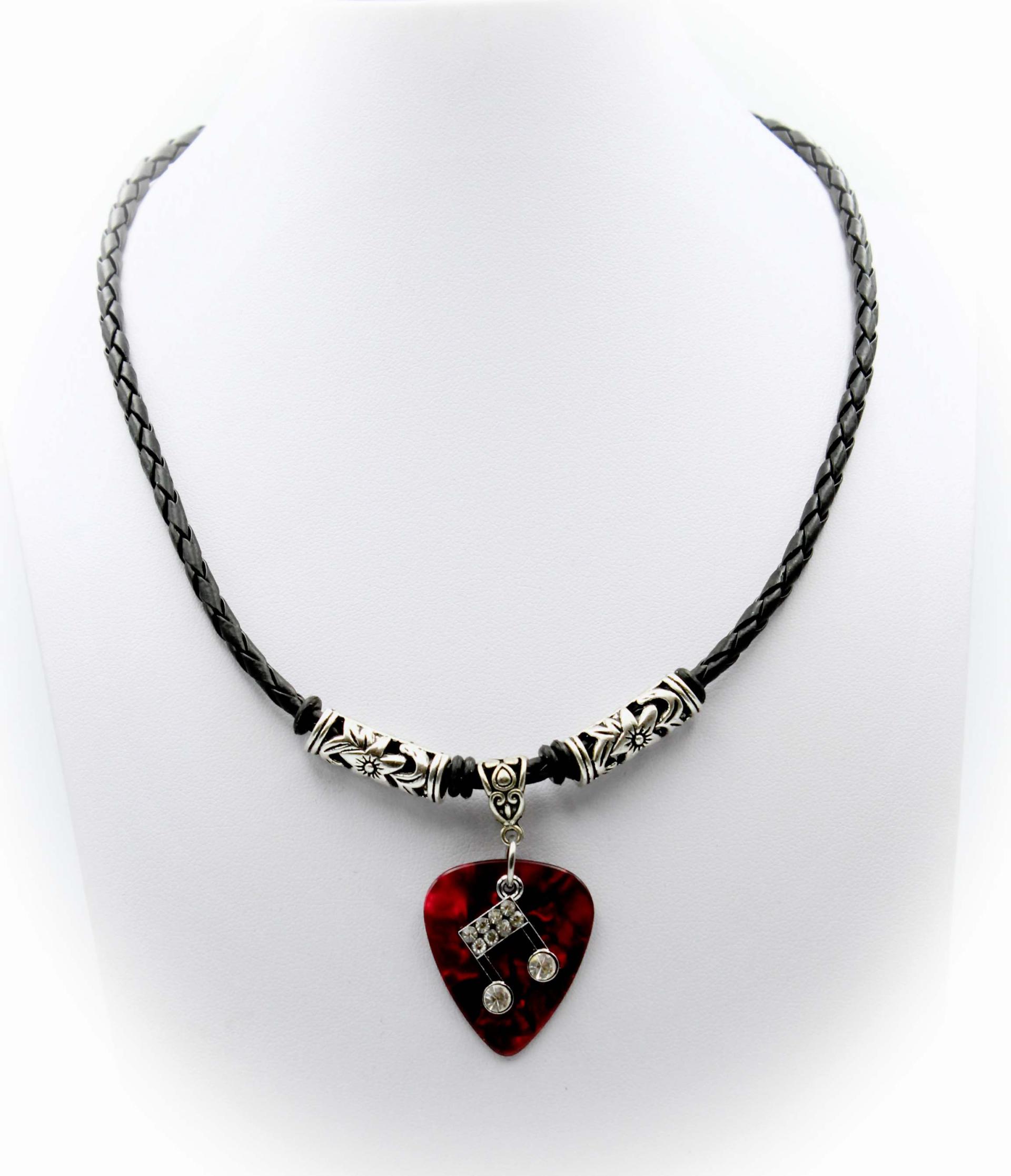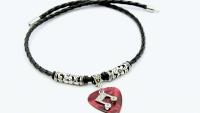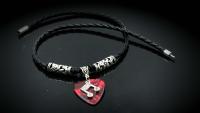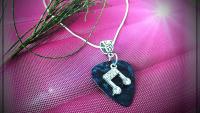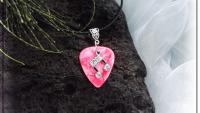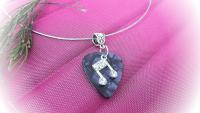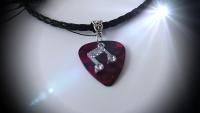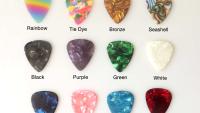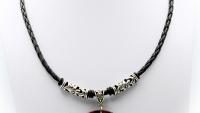 Guitar Pick Necklace with Music Note Charm -Customisable
 Guitar Pick Necklace with Music Note Charm -Customisable
Lets take a guitar pick (plecturm)  and create a unique guitar pick necklace or choker crafted to your choice, colour, style and length!
We have used a glitzy music note charm to show the world your love of music!
The "Music Note" charms features crystal stones for that little extra "shine"!
You can wear this piece as simply or as "Jazzy" as you like by choosing from our options.  I have listed the most popular options!
---
1. Thin Leather cord 46cm with 5cm extender.  This is the cord offered in the price.
2. "Slimline" using our 4mm chunky faux leather braided cord  in a "Slimline" style -which  as it says uses the guitar pick and charm hanging simply from a bail onto the cord
3. "Jazzy" Style uses our popular 4mm chunky faux leather braided cord with Silver coloured funky tubes for that "Statement" piece
4. Chain option - Pictured in this listing is our snake chain which the piece sits nicely on.  
5.  "Cable Cord" chokers at 18" if you prefer a more solid cord style.  These are 1mm round stainless steel choker type cords with a "Twist/Screw" style clasp.
---
Choose your pick colour, choose your cord or chain and then decide( if you have chosen the 4mm braided cord) if you wish to have this "Slimline" or "Jazzy" style!
Great fashion accessory that looks great however you choose to wear it and shows your love of music whether you are a musician or simply love and appreciate music!
Note: If choosing the 4mm braided leather cord we find the 44cm leather cord is the more popular choice for the ladies or smaller neck whilst the 48cm is the preferred choice for the larger neck or the guys!